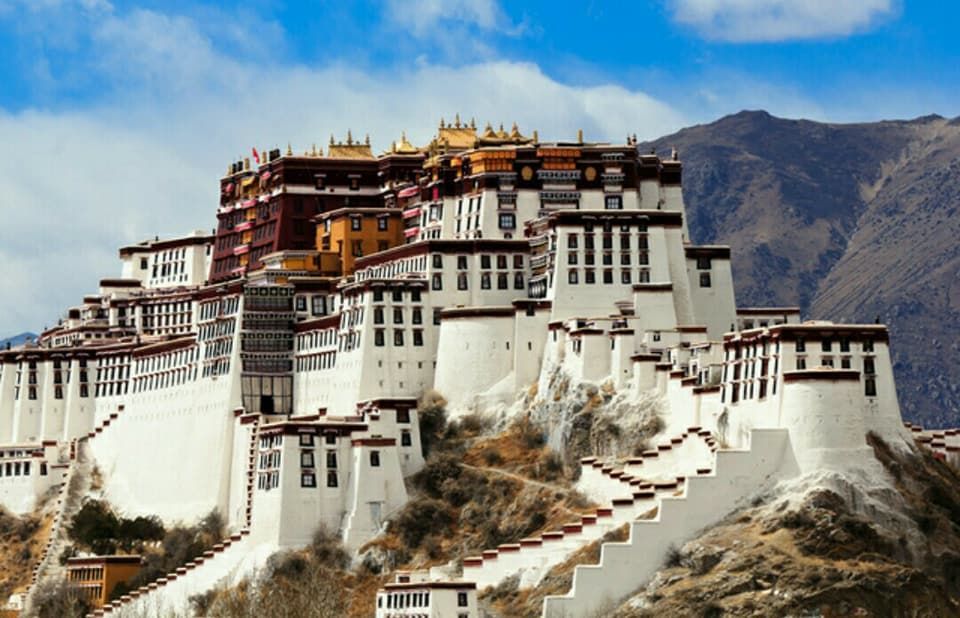 Tibet: the name itself evokes feelings of awe and mystery. RAW.RUGGED.ADVENTURE.TRACK.TREK.TENT.TRAIL. Due to tectonic plate movement 1000 of years ago, Tibet and its mountains are now the highest in the world. They tower over the land beneath them, guarding regions from the outside world. Lhasa "The city of Gods" at elevation of 3490 m is one of the highest cities of the world.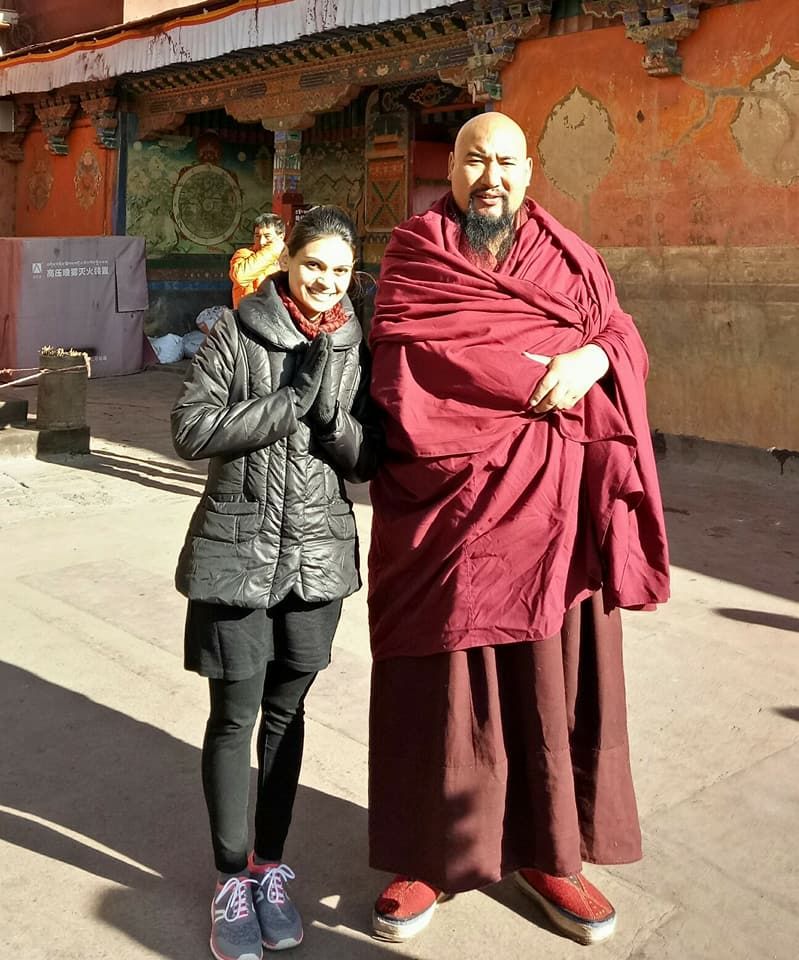 DAY:1 Lhasa city tour
Potala Palace one of the holiest places of Tibet is surely an imposing structure at an elevation of 3700 m above sea level. This gargantuan size palace is not just the former residence of Dalai Lama's but it also has their tombs and stupas. The beautiful murals that cover the wall & colourful adornment makes it look magical. It stands more than 110 m high, has 1,000 rooms, 10,000 shrines and around 200,000 statues. There 432 steps to the top of Potala Palace. 5th Dalai lama has a stupa made of 5500 Kg of gold and precious stones. The Palace has two parts the White Palace (Potrang Karpo) was used as the winter palace by Dalai Lama. The Red Palace (Potrang Marpo) is completely devoted to religious study & Buddhist prayer.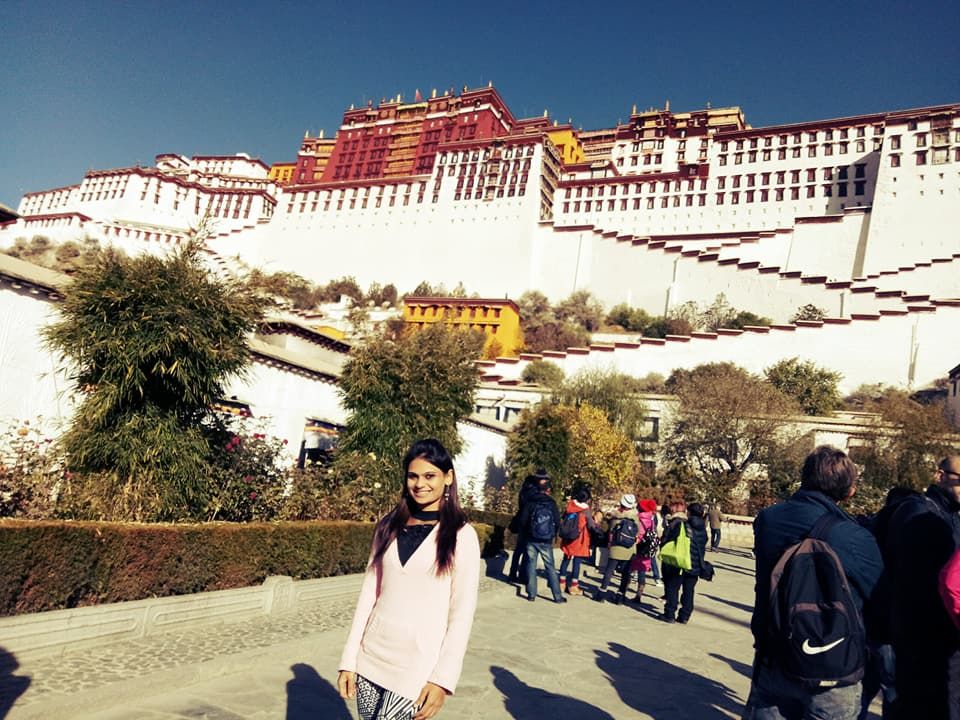 Jokhang Temple the most sacred temple in Tibet, was founded during King Songtsen Gampo' reign (617-650 AD). King built the temple to welcome his two brides, Princess Bhrikuti from Nepal and Princess Wencheng from China.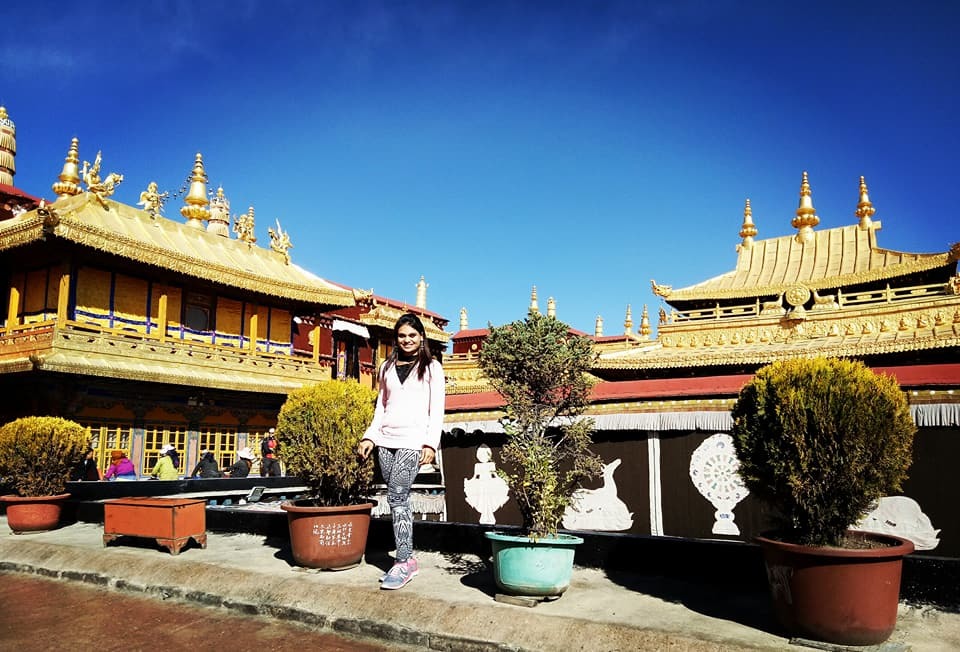 Barkhor Street market is a must see cultural highlight which comprises of a series of circular streets that encompass the Jokhang temple and provides tourist a pivotal insight in multiple aspects of Tibetan culture by the vast assortments of authentic Tibetan products easily available to purchase at the visitors discretion. Countless vendors and shops present a utopia of local Tibetan arts, crafts and cultural specialties making the market constantly alive.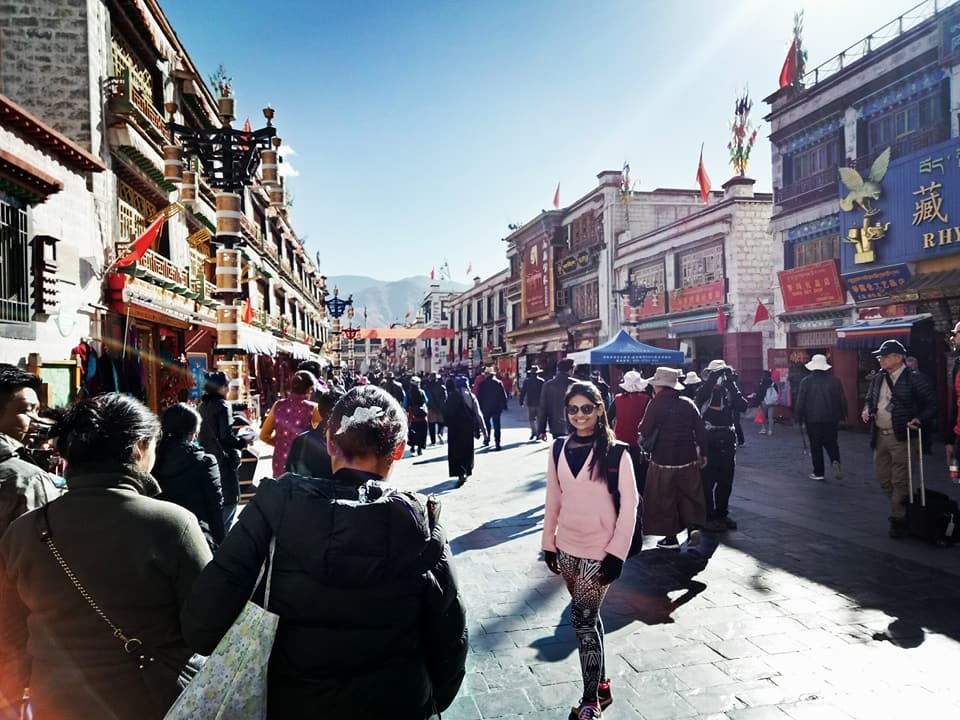 Day 2: Lhasa -Gyantse – Shigatse
Picked up from hotel in Lhasa at 8:00 a.m. After about 2 hours reached Yarlung Tsangpo River (Brahmaputra River). Passed by the Gampa La Pass 4790 m (highest pass in Tibet). Had a glimpse of the beautiful turquoise Yamdrok Tso Lake (4400 m) & the spectacular views of Holy Mount Nyenchen Khangsar which is the highest mountain near Lhasa at 23,592 feet (7191m).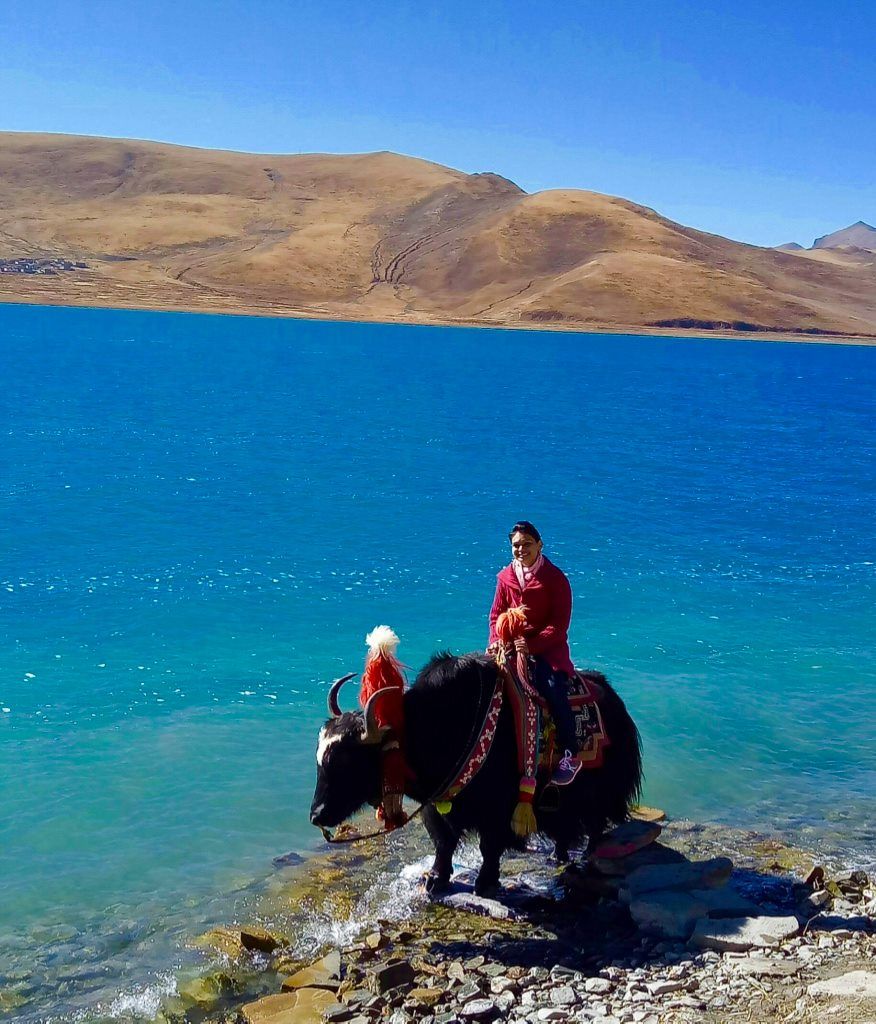 Continued the journey reaching Kharola Glacier 5560 m. Over here, the breeze from the mountains was faintly brushing the cheeks & I began to notice the exhaustion that body body felt due to the bumpy ride there. Further moved to Manla Dam lake with prayer flags all around Simila Mountain Pass 4200 m. The pass is unique due to the presence of countless colourful fluttering Tibetan flags decorating the rock faces. Then, headed westward towards the city of Gyantse famous for Pelkhor Chode Monastery and Gyantse Kumbum. Overnight: stay in Shigatse.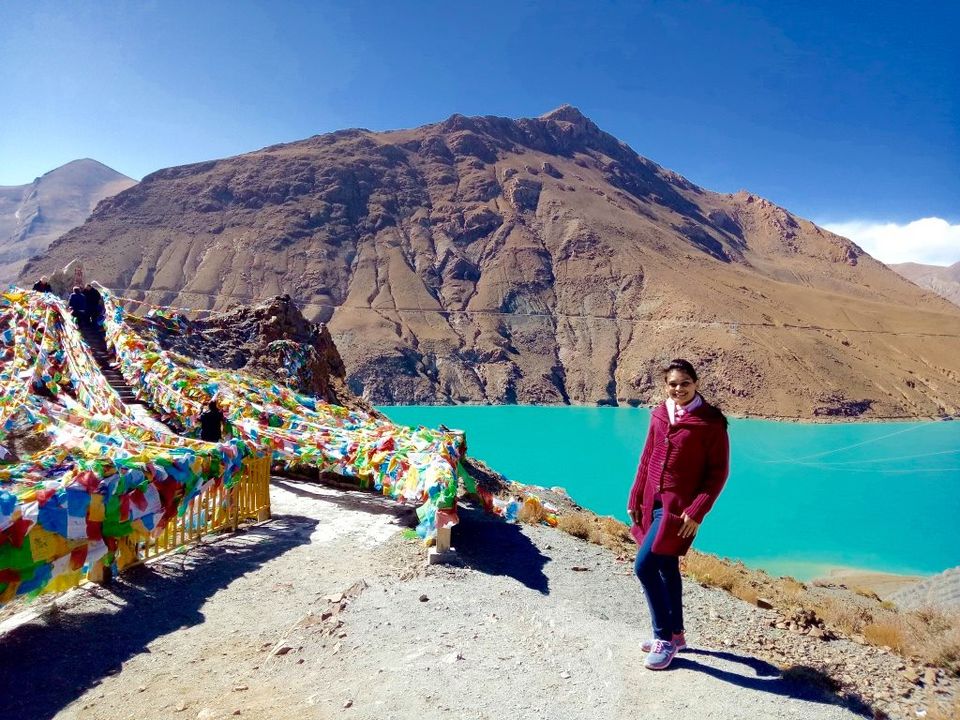 Day 3 : Shigatse - Rongbuk Monastery
From Shigaste picked up from hotel at 8:00 a.m. Crossed Tsula Pass 4500 m and then Gyatso La Pass 5248 m. Friendship Highway runs through it. This 800 km long highway is one of the main arteries for connecting Lhasa with both China and Nepal.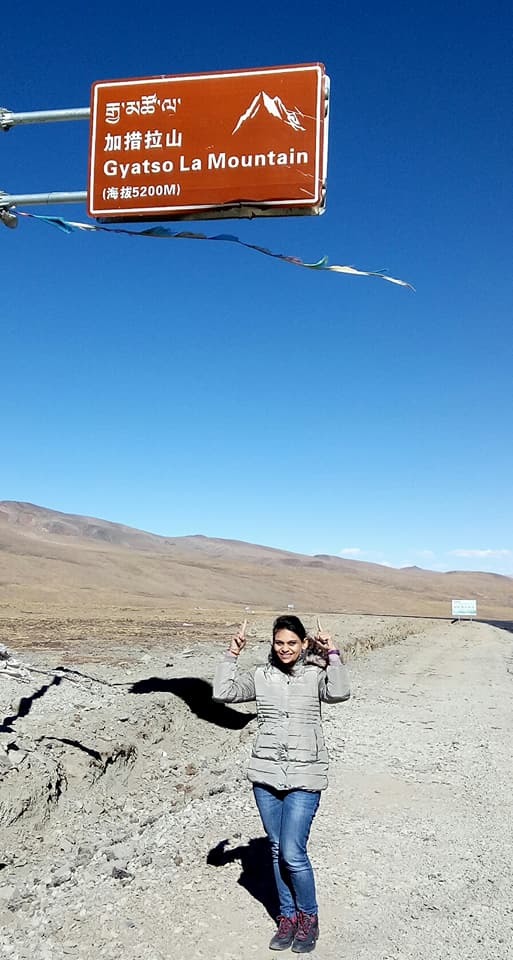 Enjoyed a spectacular panoramic view of Himalaya at Gawu La Pass 5180 m. The view from Gawu la Pass is incredible. Not just because of its elevation, but also because it offers one of the most breath taking sights of Everest. It's not just Everest, there are countless other mountains which exceed 8000 meters above sea level in elevation; Mount Shishapama, Mount Lotse, Mount Makalu, and Mount Cho Oyu, to name just a few. After 6 hours, arrived at Rongbuk Monastery and stayed there overnight.
The top most adventure in my bucket list was EBC. The dream of every trekker. My heart & soul had been craving for this since a long time.The heart was racing and hands felt numb. Depleting Oxygen level, minus temperature, shortness of breath but nothing to win over the zeal to be at EBC. The final few steps were very hard but when I saw the board that read Mt. Qomolangma Base Camp 5200 m an adrenaline rush took over, and I was on cloud nine. Totally eyegasmic!!!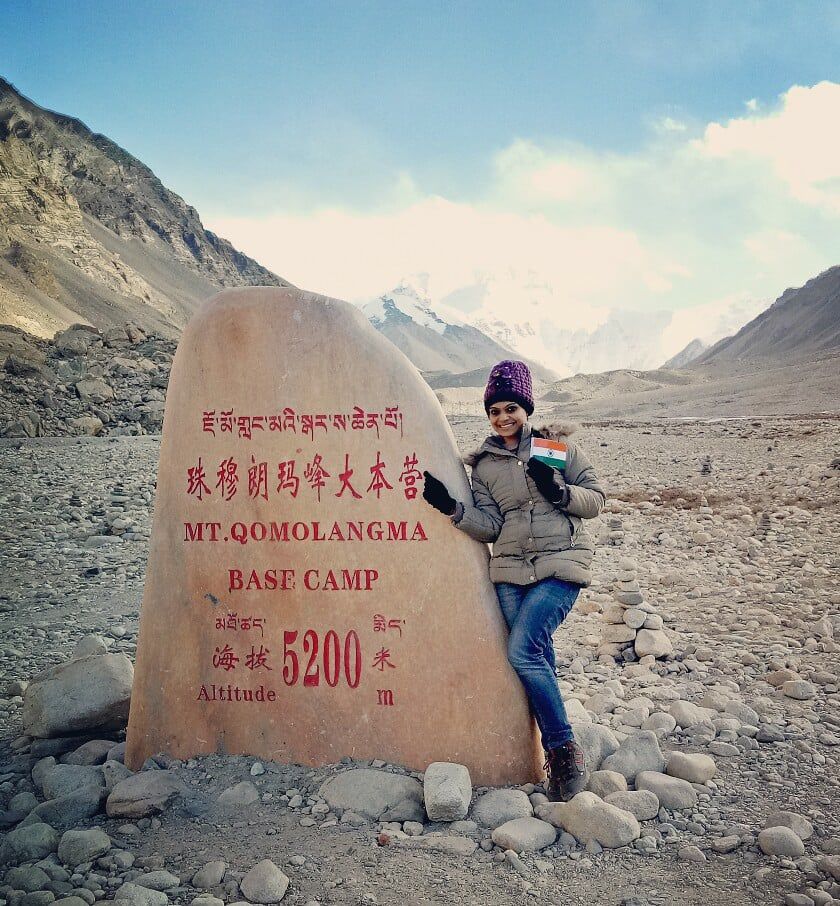 Day 4: Headed back to Shigatse. Overnight stay in: Shigatse Hotel.
Day 5: Shigatse - Lhasa
Started the day by heading towards the Tashilunpo Monastery, which is the seat of Tibet's second highest incarnation: the Panchen Lama. Afterwards, through Friendship Highway reached Lhasa after 6 hours.