Like anyone who is fascinated by magnanimous feats that challenge human capability, I have always been in awe of Mt. Everest. Situated at a height of 29,000ft., this is the world's highest mountain that is known for being harsh, ruthless and has claimed more than 200 lives. In spite of the fatal challenges that it poses, experiencing Mt. Everest had been a long-standing dream.
In pursuit of my dream, I stumbled upon an interesting itinerary by Triumph Expeditions. It proposed that I could take a road trip all the way to Everest Base Camp! I knew my fitness levels (and guts) would never be enough to actually climb the mountain, and so, I decided to grab at this once-in-a-lifetime opportunity and get a slight taste of my dream.

I booked my tickets, and I was soon preparing for what was going to be the most epic adventure of my life. I finished packing, ready to forget the world and savour each moment of my dream trip. Every day and every moment was so overwhelming that I'm going to break down my trip into a day-wise itinerary.
Day 1: Delhi – Kathmandu
Ready for the first lap of the trip, my journey to Kathmandu was only for 1.5 hours. I had soon left my country far behind, and immersed myself into Nepal, which honestly didn't feel so different from my own. The capital city met all my expectations — I felt like I had stepped back in time and was a part of a significant culture. Upon reaching the hotel, I had my trip-brief with Triumphex, where we were taken through our itinerary and the do's and dont's of a high-altitude road trip.
Day 2: Kathmandu Sight Seeing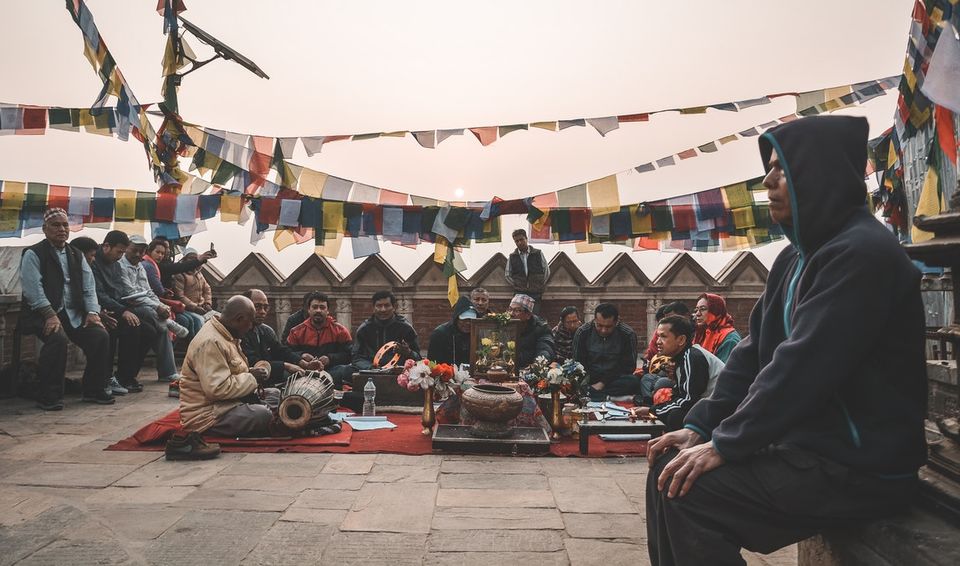 Today we went around with the group, completing Visa and permits formalities, as well as visiting spiritual sites such as Boudhanath, Swayambhunath and Pashupati. Although it was disheartening to see the destruction caused by the earthquake, the positivity was palpable, setting the stage right for our big journey ahead.
Day 3: Sightseeing
This day was spent walking around the Durbar Square, Hanuman Dhoka, and the gorgeous White Monastery. I decided to put off shopping till we returned as I did not want to take along so much luggage. After a hearty dinner, I tucked myself in bed, smiling wide as the next day, I would head to Tibet!
Day 4: Kathmandu – Rasuwa border
It was time to leave for Tibet, and the second exciting lap of the journey was finally beginning. With high spirits, we left from Kathmandu early morning and passed by numerous waterfalls, gorges, rivers and forests till we reached our lovely hotel.
Day 5: Rasuwa - Old Tingri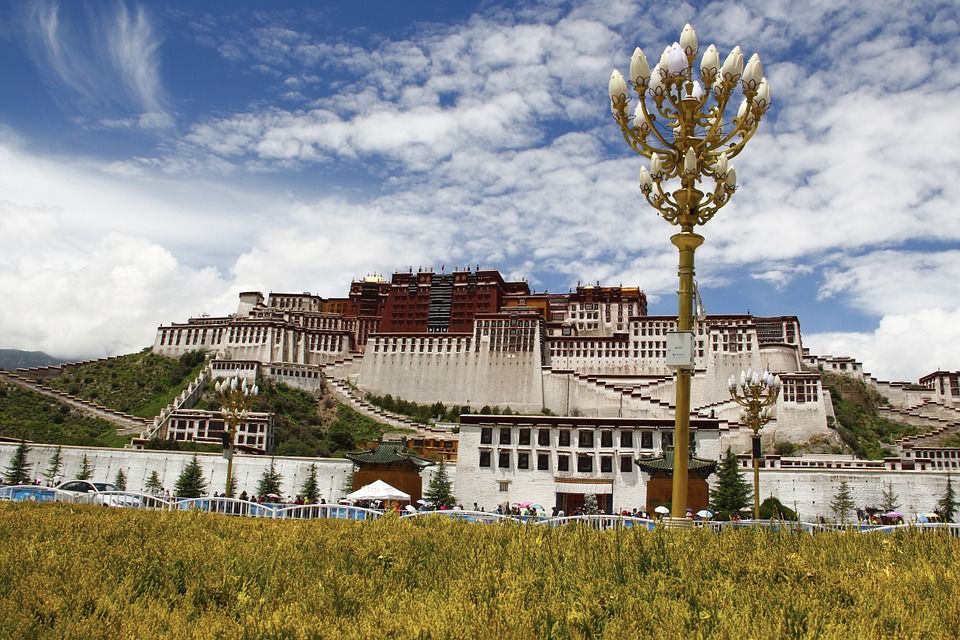 After a scrumptious breakfast, we left for Old Tingri via Gyirong border. Dotted with snow-capped mountains and evergreen forests, the ride to Tingri was an unparalleled experience. It was beautiful to see how the Tibetan culture reverberated everywhere.
Day 6: Old Tingri Sightseeing

This day was reserved for sightseeing in and around Tingri. We saw the spectacular Mt. Cho Oyu which is the sixth highest mountain in the world (8,188 metres). We then proceeded towards Mt. Makalu(8,485 metres) and Mt. Lhotse (8,516 metres), which are the fifth and fourth highest mountains in the world respectively.
Day 7: Old Tingri - Everest Base Camp - Old Tingri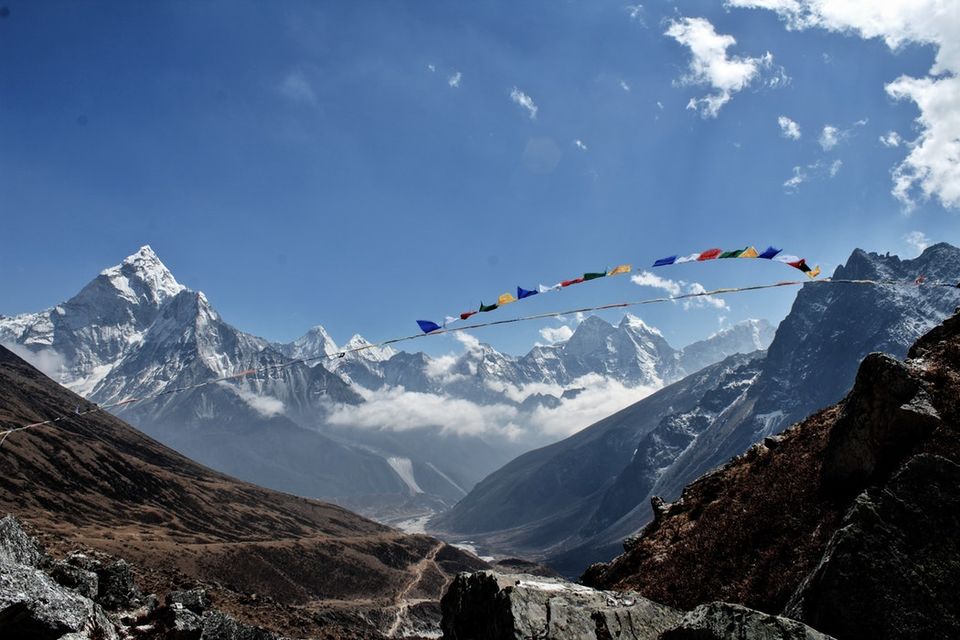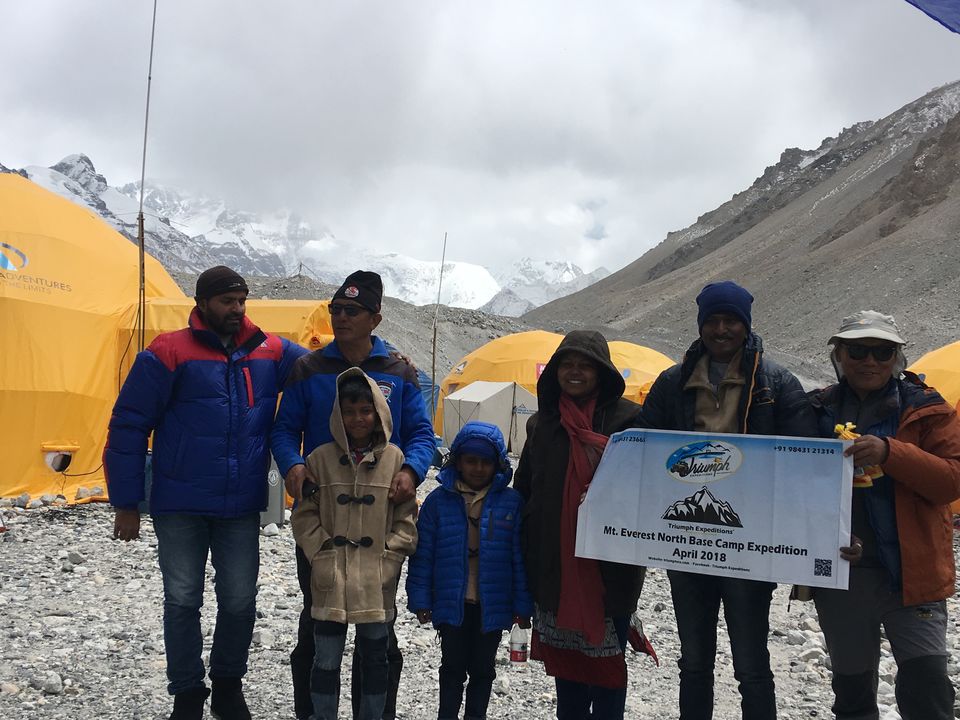 This was THE day that we all had been waiting for with bated breath. I was extremely close to living my dream and thus, the treacherous drive to the Base Camp seemed like a smooth-sail to me. I was finally at the Base Camp and I couldn't believe I was at a spot that only a few in the world had reached. The greatest mountain in the world stood so close-by, and only then did I realise that no amount of photos could prepare me for this gorgeous view. After completely immersing ourselves into the grandeur for the Base Camp and the views that it offered, we made our way back to Old Tingri. Throughout the way, I kept replaying the images of the mountain in my mind, on loop. Dreams do come true!
Day 8: Old Tingri – Rasuwa
From Old Tingri, we headed all the way back to Rasuwa Border, a journey that came with numerous stops and halts. We crossed Peku Tso lake and saw Sishapangma mountain that stands at about 27,000 ft.! We then continued along Kongtang Lhamo Pass, towards Kyirung Thil.
Day 9: Rasuwa Border – Kathmandu
Today, we bid adieu to our exciting journey and headed back to Kathmandu, at a "normal" altitude where we didn't have to make an effort to breathe or simply, exist.
One would think I returned satisfied after having achieved my dream, but, I am already planning my next trip to the Base Camp with Triumph Expeditions! This time, I will be travelling through the Friendship Highway, and I cannot wait to experience the Everest Base Camp all over again.

You too can book your trip by visiting Triumph Expedition website here.
In association with Triumph Expeditions