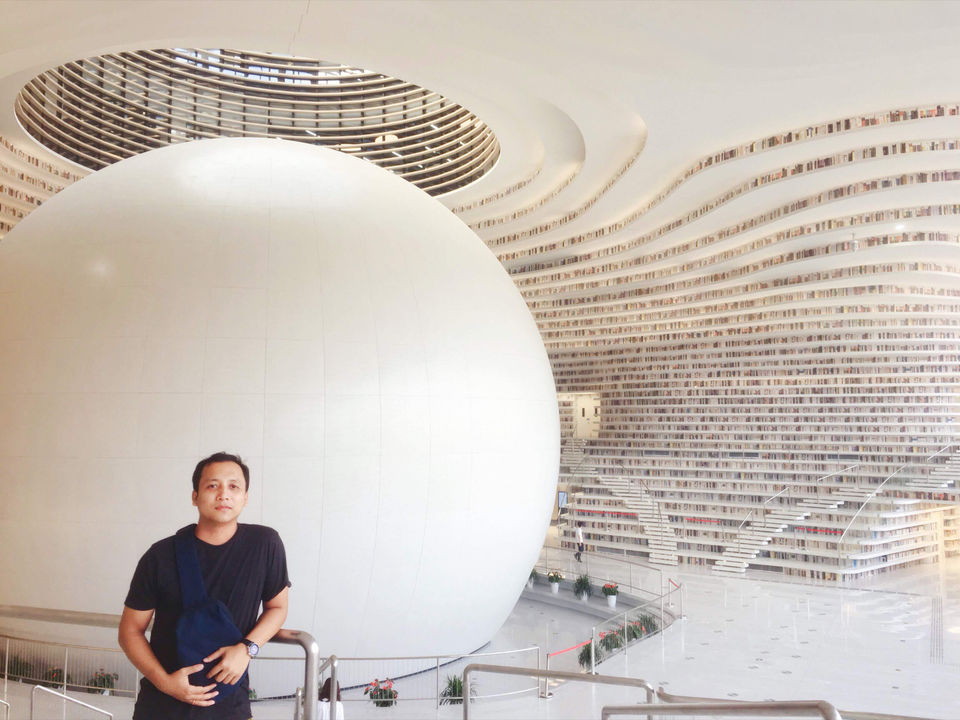 Tianjin bin Hai library
@camera_kozoukpd Instagram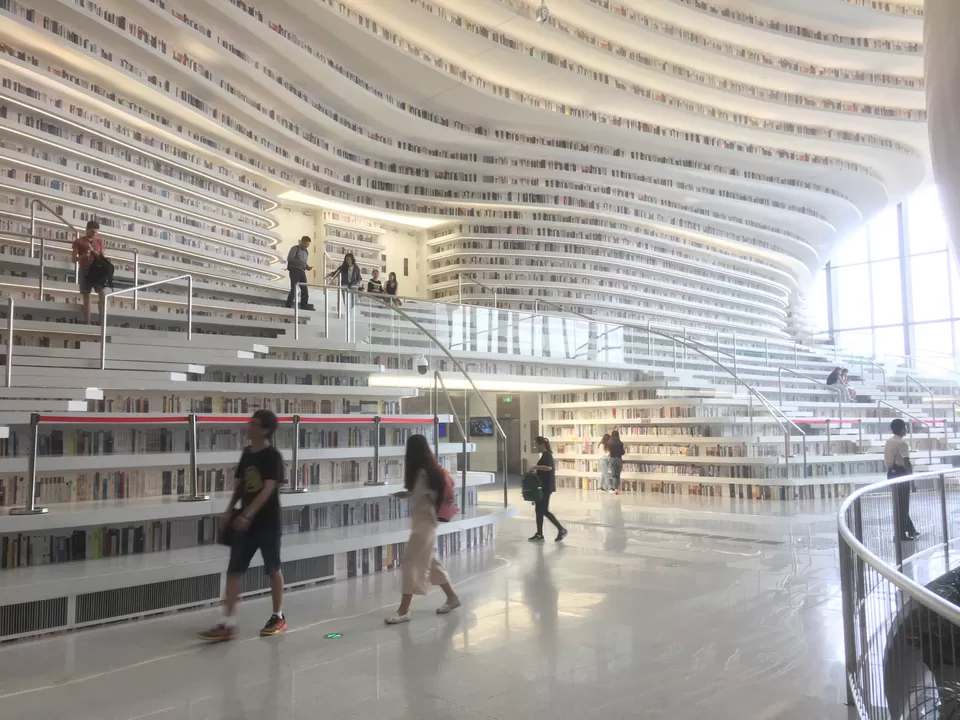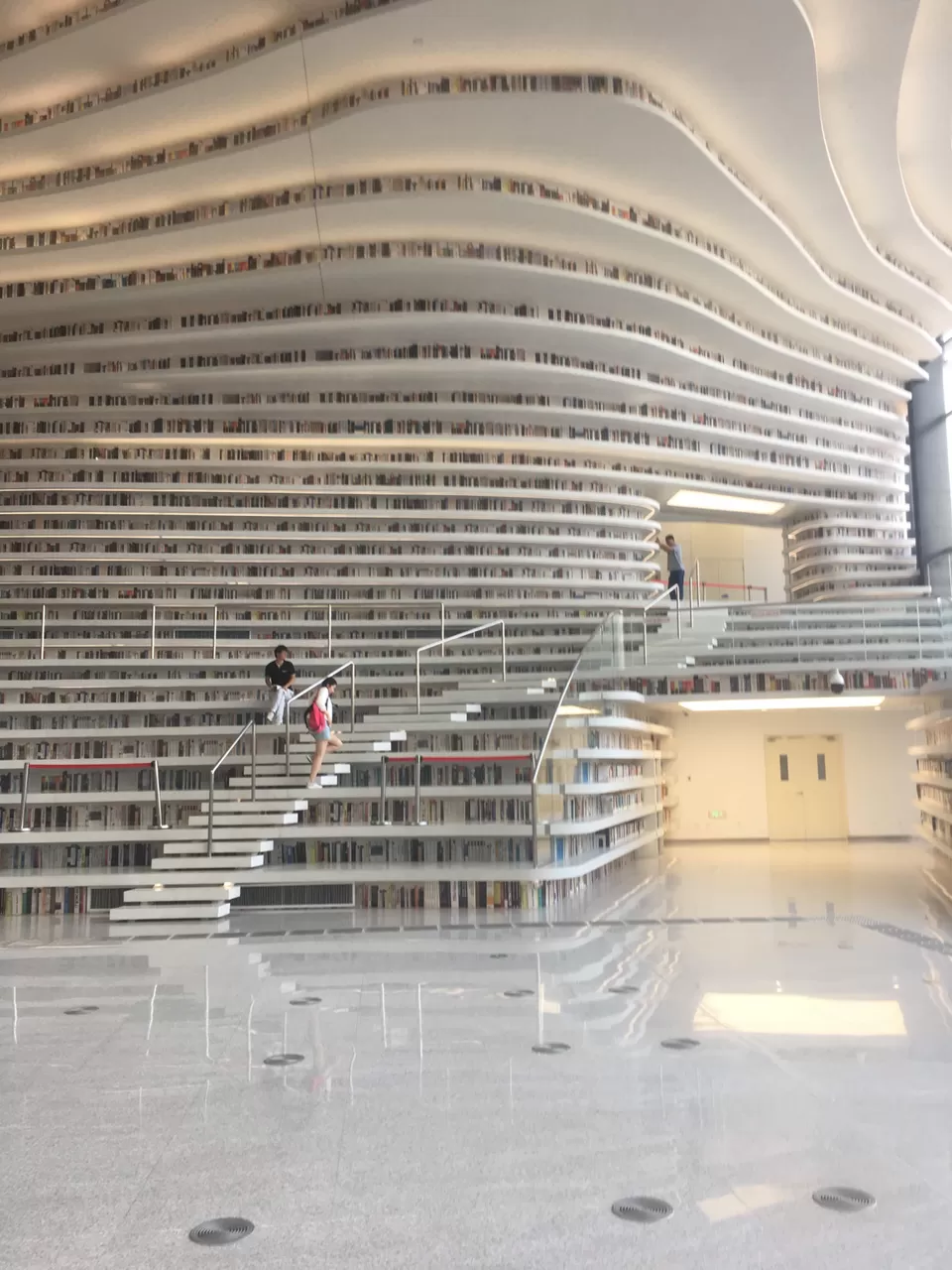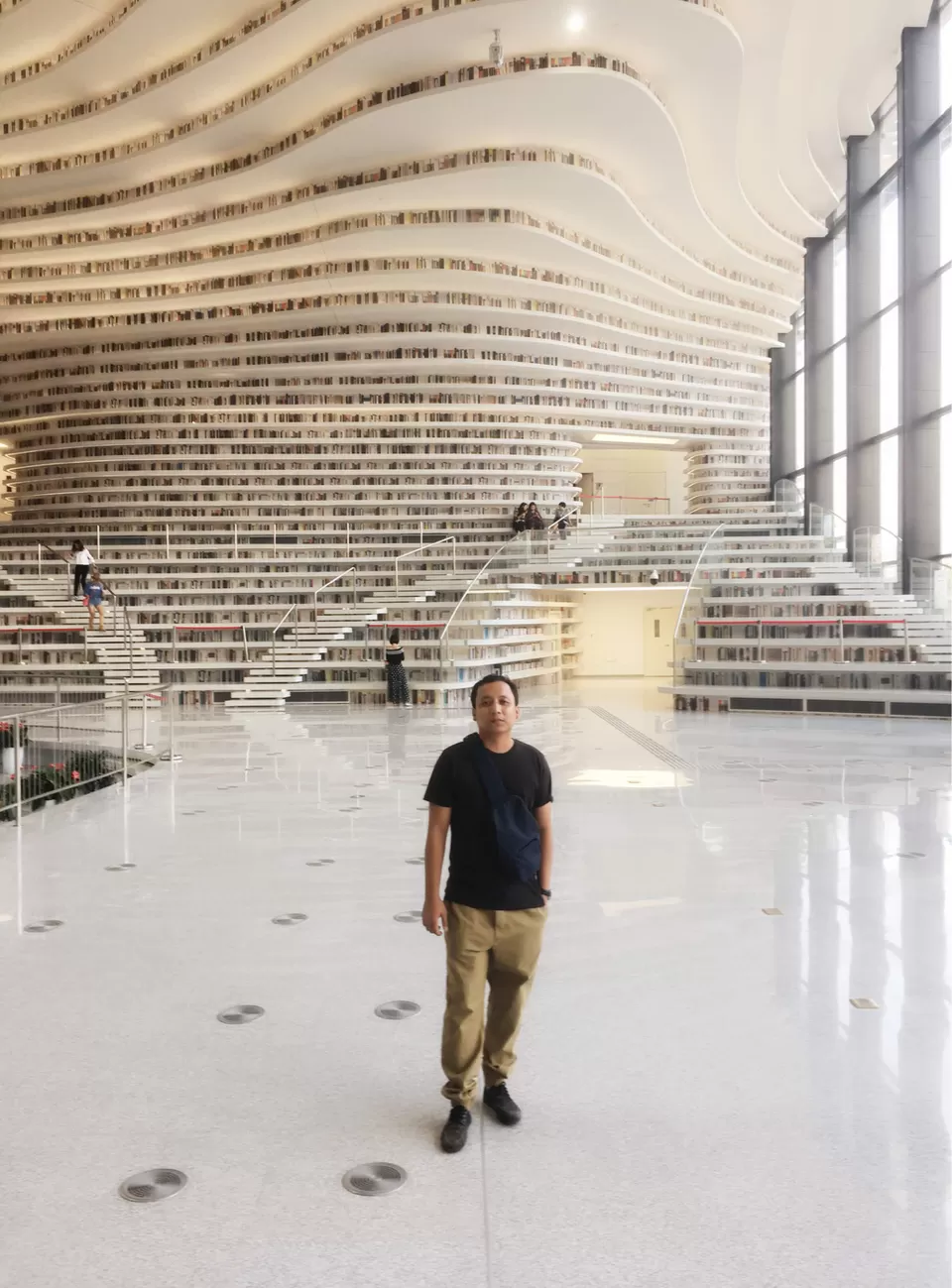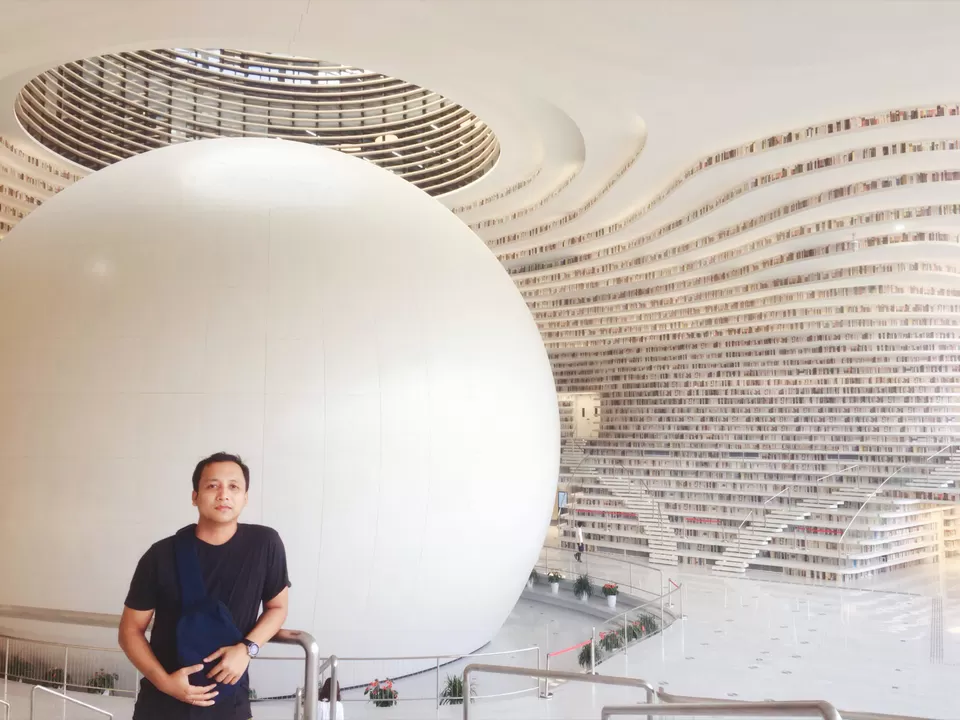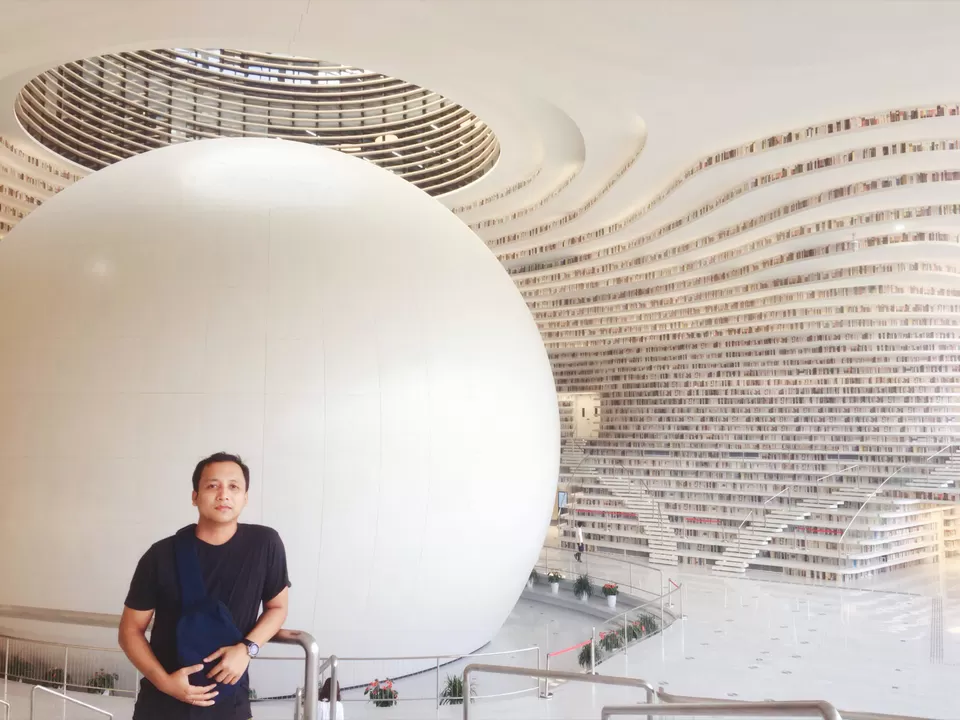 Tianjin bin hai library .
Most of you already know about it from Instagram or must have seen it's picture somewhere on the internet . Like everyone else I too wanted to go and take pics there .
I was on a two month trip to China . I entered China through Kunming which is the nearest entry to China from India . I flew from kolkata to Kunming .
Then traveled across China from south to North .
It was almost an hour long metro from city Center taking line 9 to the stop SHIMINGUANGCHANG . Then even after reaching the station it was far to walk . The excitement to reach there was surreal . So I took a cab .
Finally I reached the library which was already huge and it was inside another huge building .
I walked and took escalator and finally reached my destination . I was ready with my two dslr and action camera to go inside and take or make video .
While entering there was scanning and guards said in their broken English " lo ( no ) Camera lo sleeper ( flip flops ) " and when in China if guards say no there is no way around to persuade them some how .
I flew from India travelled 3000 miles inside China to reach the library and take pics and I hear I can't get it .
The thing is since I was travelling from south China where weather was hot and I was in flip flops and I didn't bring my shoe with me to library .
It was almost like my trip is a flop because of flip flop . At first I looked for shops inside the building to buy shoes if I could get instead there was dji store with the latest mavic 2 when it was just launched and much cheaper compared what we can get in India . I did buy the drone later after coming out from the library .
The library was about to close in one hour and I some how asked worker to lend me his shoe for 10 min and I paid him 10 rmb for letting me use his shoe as I wasn't ready to expect no from him . He gave me and I went inside and another suprise . Most books are not real inside the library . It's just paintings of books . But who cares , I guess book lovers will.
Found some people to help me take my pictures . 99% people to take picture inside the library and I was among them . They all had really nice camera phone .
It was on weekday so I didn't find it full of people which was nice .
I forgot to mention I left my dslr with the guards until I was inside the library .
There are some pics which I took inside the library .
It would have been really hard to convince with the worker if I didn't know chinese .