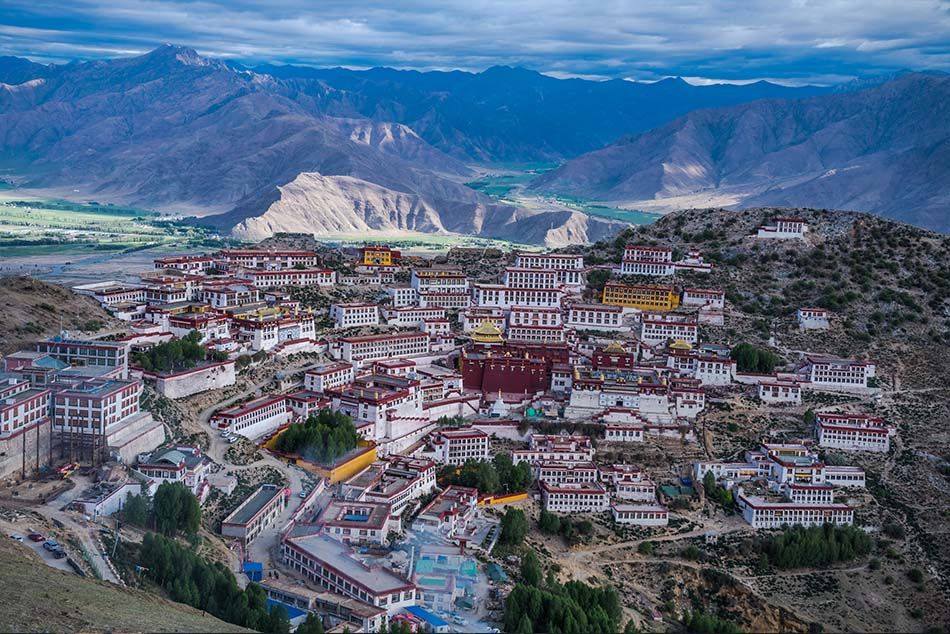 The top ten reasons for travelling to Tibet. I have written here some of the common reason why many travellers are coming to Tibet.
Tibet is also known as the most remote region of the world. Only the most adventurous travellers visit Tibet. Destinations are full of exhilarating landscape, mystifying culture, and exciting Journeys awaits your visit. Here are the top reasons why visiting Tibet should be on top of your travel bucket list. Following are the top ten reasons for travelling to Tibet.
1) SOUL SEARCHING
Since ancient time, many great saints and sages from the Indian subcontinent and China come to Tibet for meditation. The high elevation of Tibet helps them in evoking their minds in meditation. No wonder Tibetans are very spiritual people.
We believe the spiritual journey starts as you start connecting with nature and reality. Therefore, Come to Tibet, connect with nature, and evoke the actuality of your soul.
The region has lots of spiritual destination, including Mount Kailash, Mansarovar lake, Samye monastery, etc. Hence making it a pilgrim destination of significant world religion, including Buddhist, Hindus, and Jain.
2) FIND UNEXPECTED FRIENDS
Generally, Tibetan people are very kind, generous, and humble. Our Tibetan word for greeting is Tashi Delek. At the same time, wandering around Barkhor street, temples, teashops, and monasteries. Take an opportunity to communicate with locals. These communications give excellent chances to learn about our culture, life, and religion.
They may invite you to their home for a delicious Tibetan Yak butter tea and local delicacy.
Due to blockages by the Himalayas from the rest of the world, Tibetan civilization has developed uniquely. This geographical nature of the Tibetan Plateau and the Himalayas gave rise to a unique culture and tradition.
With Tibetan travel agency like I-Tibet travel and Tibet Universal Travel. You can have maximum chances to learn and experience the local culture through their specialized programs like;
Visiting the Tibetan family. Dinner with Tibetan expert. Handicraft centre visits.
We have hundreds of festivals celebrated both locally and entire Tibetan region. It is most likely you will be visiting during one or two celebrations.
The majority of Tibetan festivals are associated with Tibetan Buddhism. Some of these festivals are
Dancing, Tibetan Opera performance, Picnicking, and pilgrimage are commons ways of celebrating Tibetan festivals.
5) PRISTINE LAKES
We have the 38 most beautiful lakes in the world. All the lakes are commonly associated with the famine deity and are hence revered holy by locals. Because of the high elevation, all the lakes in Tibet are deep turquoise coloured.
The three holiest lakes are Namtso Lake, Yamdrok Lake, and Manasarovar Lake. Out of all my favourite of all the lakes are Yamdrok lake, Serling Tso, Phelku Tso and Namtso lake. For their unique location.
Many of these lakes have a dotted island. To these, sages would walk on the ice in winter and meditate the entire year without any disturbance until next winter.
6) ECCENTRIC LANDSCAPE
The landscape of Tibet is unique. We have a vast verity of the scene from Martian landscape of northern and eastern to fertile valley of central to the alpine forest on Southeastern Tibet.
Generally, the majority of Tibet's landscape is a Martian Landscape of vast emptiness. These landscapes are stunning, and there is no other comparison to anywhere on the surface of this earth.
Of all my favourite landscape are.
Wet Yamdrok Lake valley. Winkles of the inner Himalayas near Everest. The wilderness of Mount Kailash region. Clay forest of Guge Kingdom. Barley Plans of Gyantse. The lush green nomadic landscape of Namtso Lake.
7) CLEAN AIR AND CLEAR SKY
Tibet is also known as the roof of the world for its incredible elevation. Due to its height and very recent developments. Tibet has relatively cleaner air and a clear sky at night. The vast area of the regions are inhabited, and pollution is very low.
Usually, Tibetan lives much more straightforward and close to nature life. Every breath you take will be fresher here. But remember, there is 40% less oxygen in the air. So you will have to acclimatize well ahead of travelling to a higher place and physical activity.
Due to historical and geographical isolation, the region has developed a unique architecture style. The architecture style is different among family house, temple, palaces, and monastery. Each area has different paint and form, depending on the availability of resources.
Tibetan architecture has lots of influence from the Newari style from the Valley of Kathmandu and the Han architecture in eastern China.
The most iconic building is the Potala Palace. It is on the list as the UNESCO world heritage along with the Norbulingka Palace. It is equivalent to 13 stories of modern architecture. The Palace majestically gazing over the old town of Lhasa city. It is a must-visit site in Tibet.
Another Tibetan Architectural marvel is the Sakya Monastery. The one of a kind monastery is gigantic, with high walls circling it. Travel back to times to see how an ancient Tibetan kingdom might have been here in the monastery.
As our saying goes, the path to the heart is from the tummy. To understand Tibetan culture and tradition, try Tibetan delicacy in Tibet. Tibetan food is greatly influenced by the different cultures of neighbouring cultures like the culture and architecture, yet with our own Tibetan twist.
Visit authentic traditional Tibetan restaurant like Lamo Tsang in Lhasa, where the beautiful Tibetan waitress would sing a song for you. If you like to have a Tibetan restaurant serving all the modern continental meals, visit the Tibetan family kitchen in Lhasa. The restaurant is ranked number 1 in the entire Tibet on TripAdvisor.
10) MOUNT EVEREST AND MOUNT KAILASH
The final top ten reasons for travelling to Tibet is Mount Everest and Mount Kailash.
These two mountains are the most popular destinations in Tibet. The recent edition of the lonely planet guide book has ranked Mount Kailash as the number 1 attractions in Tibet, whereas Mount Everest is rank number fourth in Tibet.
The Mount Everest view much better from the Tibet side. Additionally, It is also much more easily accessible as you can drive up to the Tourist Basecamp where Rongbuk Monastery is. But you will have to keep it in your mind during monsoon from time to time, and it may shy away in the cloud.
Each year, tens of thousands of Hindu pilgrims over a year visit Mount Kailash. The mount is located far east in the deep wilderness of the Tibetan plateau. Different religion has a different story about it, but most religion of the world revered the mount.
CONCLUSION:
I hope you enjoy reading this post on the top ten reasons for travelling to Tibet. As a local tour guide and Wanderers in Tibet. Above are some of the reasons why travellers would consider visiting Tibet. Yet, Let me know why you are thinking to travel to Tibet. In the meantime, please read our other post about Tibet's top 20.
I want to recommend reading, travelling in Tibet and Travel information to Tibet from I-Tibet travel. You can read more about me on the about me page. However, If you have any questions about Traveling to Tibet, please feel free to email me any time. You can leave me a message on contacting me page.
https://www.nomadictibet.com/why-visit-tibet-the-top-ten-reasons-for-traveling-to-tibet/