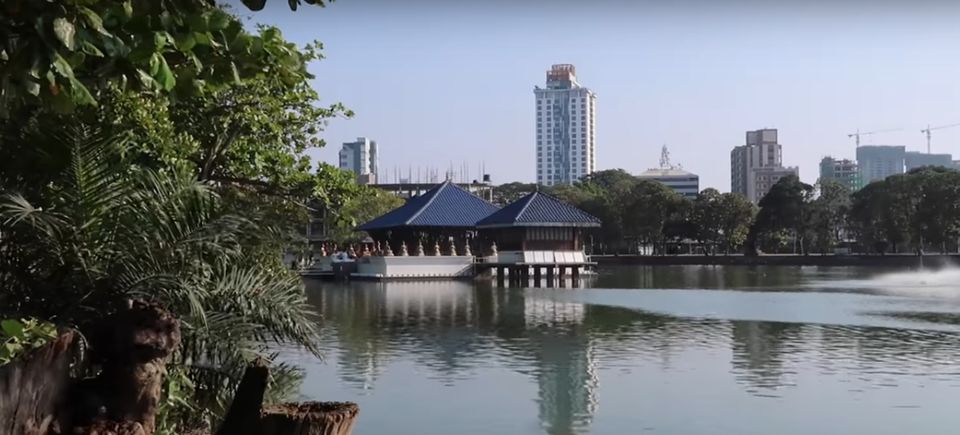 Traveling and knowing the world has always been my life dream, ever since childhood. Growing up, the proverbial wanderlust perfectly blended with my idea of having a challenging and exciting job, so it was only natural for me to become a flying attendant. In the first years, everything seemed to work just fine, but after a while I felt that something was wrong.
For 7 years I visited places like Thailand and Bali but couldn't discover them properly because my flying attendant job didn't allow me to spend enough time to really explore them in depth.
I didn't waste any more of my time and I quit my job, decided to work and travel around the world like a true freelancer and globetrotter. I was always good with words and a camera, so I thought a travel content writer remote job would be exactly what I needed.
My first choice as destination was Sri Lanka, a unique and exotic corner of paradise. This destination is a dream came true for all those wanting to mix relaxation with adventure. I've visited most of the country, but eventually I found myself a cozy one bedroom apartment in Colombo, the capital, and I decided it was about time to start my new life here as a freelancer and not just as a tourist. I spent three months working on remote in Colombo and this experience truly changed my life.
An American in Colombo
The first thing one needs to know about Sri Lanka is that it is an emerging economy with plenty of career opportunities if you know where and how to look for them. As a travel writer and photographer I first contacted travel agencies, hotels, bars and restaurants and offered my services to upgrade their website pages and refresh their content and online pictures portfolios so they can attract more customers.
I landed my first job updating the website content for a hotel in Colombo. Being Los Angeles born and bred, my English language skills certainly made a difference and I was happy to receive a good payment for Sri Lanka standards. After this first gig, I began searching for other remote job opportunities as a writer and photographer. Some platforms will land you a job faster than others, granted, but if you ever want to give Sri Lanka a try, here are some of my top choices:
• Just Landed – You will find here plenty of information and tips on how to prepare your CV, how to attend to an interview and how to find work in Sri Lanka.
• Learn4Good – The platform offers plenty of remote jobs opportunities. As long as you have a decent Internet connection (and in Colombo you will find one) you can work for employers all over the world.
• CareerJet – This is a great portal to begin with and they have job search options for Sri Lanka as well.
• Freelancer, UpWork and LinkedIn – These job search engines need no presentation and you will find a lot of interesting things to engage in. For travel writers and photographers, UpWork is probably the best starting point.
Getting the Job You Like and the Payment You Need
As freelancers are concerned, Sri Lanka is a great place to start an entrepreneurial project on your own. Remote work usually involves a laptop and reliable Wi-Fi – and when you have both but spend your time working while enjoying a vibrant, lush and breathtaking view outside the window, you won't need anything anymore.
You will face some competition, of course, while searching for freelance jobs on these platforms, but winning commissions over others is not incredibly hard if you show proof of your foreign language skills. Sri Lanka is looking for people able to speak other languages and English, German, Italian and Dutch make the most of employers' choices. Throw some computer skills into the mix and you have plenty of chances to land a well-payed project. Usually, if the employer is happy with your work you will be requested to continue with other jobs so you won't have to bid again for the same employer.
A New Lifestyle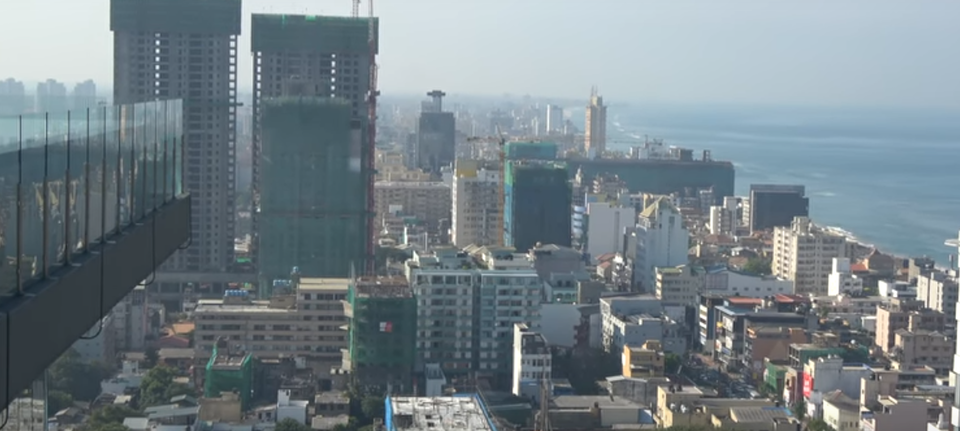 A few tips and pieces of advice for female solo travelers and workers who put Colombo on top of their choice list:
• Colombo is extremely friendly with foreigners and a good place to be a woman without getting concerned about your safety.
• The air quality is incredible, the walking opportunities amazing and the scenery is mind-blowing. After you worked for a few hours on your project, go outside and just wander around. Galle Face Green is a natural miracle set in the heart of the city along the Indian Ocean coast. I also recommend you to see Gangaramaya Temple, an architectural jewel attracting locals and tourists alike. The Viharamahadevi Park is the largest park in Colombo and is near to the Town Hall and the National Museum in Colombo.
• As working is concerned, you will be happy to learn that the city has many Wi-Fi opportunities around and while the Internet connection is not the best in the world, you will get your job done without much effort.
• The cost of living in Colombo is under $1,000 per month – my rent was around $300 and monthly utilities are under $100. Local food in restaurants and fresh market produce are under $10 on a daily basis and they are always delicious. I recommend you try the street food and the local specialties.
• I personally got paid in USD by international employers (via PayPal) and in Sri Lankan Rupees for locally contracted jobs. If you consider that a pair of designer jeans is around $40, you understand that Sri Lanka is the place to be for work, travel, fun and shopping.
• As a downside, adult night life is close to being absent, but if you are as lucky as I was and spend time in Colombo in spring, you will definitely enjoy the Vesak: the celebration of Buddha's birth, enlightenment and death. The festival lasts for one week and if falls mid-May. I also recommend anybody to not skip the Hindu Aluth Awurudda' a cultural event in mid-April.
My days in Colombo during those three months didn't look alike, as each of them presented a new opportunity. I usually started my mornings with a nice breakfast and a walk on the Galle Face Green promenade for a breath of fresh air and some incredible photos of the ocean.
The weather in Colombo is quite hot, so I chose to spend lunch hours working on my remote writing projects either from my apartment or from a small cozy café nearby. In the evening, a theatre show at the Navarangahala or the Lionel Wendt Theatre is the perfect way to relax and have some fun. I also loved learning how to play cricket, surf, ride a horse, enjoy the Turtle Conservation Villa and the Zoo, fill my heart with beauty at the Casa Serena Art Gallery and bargain my spices and my fruit at the Pettah Market.
I recommend Colombo and Sri Lanka as a place to live for more than just a week's vacation. The country is a natural paradise you will find peace and relaxation in, while job opportunities for expats are booming. I left the capital knowing I would return to it someday, but currently I landed a travel writing / photography project that sent me to Costa Rica and I can't wait to discover this famous place of wonder.