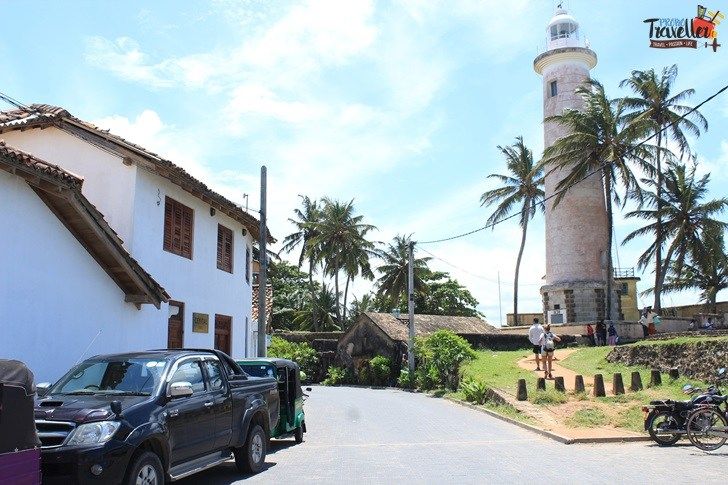 Sri Lanka Tour Itinerary - The Route Map:
The daunting work had kept me occupied beyond the scale. It was six months since my previous trip and i wanted to break the routine - a " wanderlust thing ". I planned to go on a group trip to Sri Lanka with few friends for the "Independence Day" holidays. Well, as usual, we had to plan in advance for the Promo tickets. We found a decent offer for return tickets in Spice Jet for about 9,000 INR (MAA<->CMB) with a Sri Lanka tour itinerary in hand. We wanted to try package tours for a change and booked with Travel Triangle, a package tours marketplace.
Air India - A Chance to Fly for free to Sri Lanka using Air Miles:
I am a member of Air India - Flying Returns. Redemption could have benefited me free tickets to Sri Lanka. Redemption was an option, but let's say i had bigger number on my mind and i wanted to save my air miles for a different destination. Well, I am choosy! Here's a sample redemption detail : MAA < - > CMB required 4800 miles one way. If you have managed to save 9600 miles, you could travel for free (although, you may need to pay taxes in extra).
The redemption rates have gone up this year. A member would need 8000 miles one way. Redemption chart.
Note: The number of redemption tickets are limited for every flight. Booking in advance is the only means to win free tickets!
Sri Lanka - Tour Itinerary
4 days in Sri Lanka was our plan owing to the time constraint and the project deadlines back at work. We had to research the must see places in Sri Lanka and choose the best, that suited us. Well, getting around Sri Lanka was the next thing we were tied up with. We did ponder over the option to get an International driver's licence and rent bikes (bike rentals were available at 20$a day).
On second thoughts, we dropped the idea with security and the time constraint on the mind. We researched on all the cheapest methods to travel between destinations. Since, getting around was a challenge to cover the must see places in Sri Lanka, we decided to opt for Sri Lanka package tours with a customized itinerary of our own. Traveling as a group does play a significant role in making a trip luxurious at a relatively cheaper cost!
The Plan!
We drew up the top 10 things to do in Sri Lanka, that we wanted to visit within the time frame. The Sri Lanka tour itinerary was well researched and prepared to give us a blended experience of the Sri Lankan culture, religion, history, adventure, beach, night life and culinary. Listed below are the top 10 things we managed to do in Sri Lanka in 4 days and 3 nights. Sri Lanka did welcome us with open hands (well, our tour guide did ???? ).
Our trip was a 90% success, since we missed the amazing night life in Unatwana, Galle - owing to a shut down on Full Moon day, a fact that we were not aware of!
Top 10 things to do in Sri Lanka:
Sigiriya Lion Rock
Dambulla Cave Temple
Kandy - Over night Stay for the Weather
Train ride from Kandy to Nuwara Eliya
Gregory Lake at Nuwara Eliya by dusk
White Water river rafting
Night Life at Unatwana, Galle
Kasgoda Turtle Hatchery
Madu River boat ride
Night Life at Colombo
4 Days in Sri Lanka: Sri Lanka Tour Itinerary break up
Day 1:
The flying experience was akin to a bullock cart ride and the deafening sound from the engine had our ears " vrooming"! At times, we did talk about the on going Sri Lankan politics and the recent gruesome war - only to be reminded that "Traveler needs no Politics!". Well, we were more excited about what Sri Lanka had in store for us! We arrived at Bandaranaike International Airport (Colombo International Airport) around 2 AM in the morning.
Our tour guide and driver for the whole trip, an young chap in his late twenties was waiting for us with a Name Board. Long have i wished for a warm welcome. It was a dream come true and a happy sign indeed! I owe you, Lanka!
The tour operator had offered us a van for four ( the vehicle could easily accommodate 7 pax). The air conditioned vehicle was comfy and more than we had anticipated!
It was almost 4 hours drive from Colombo Airport to the famous Sigiriya Lion Rock. The Sigiriya Lion Rock was one hell of a sight. It took us almost two hours to hike to the peak. It was worth a visit.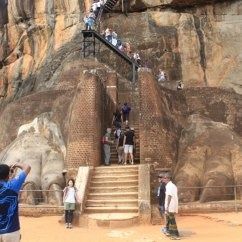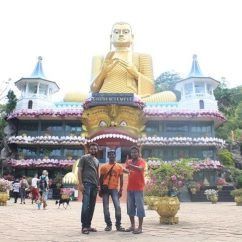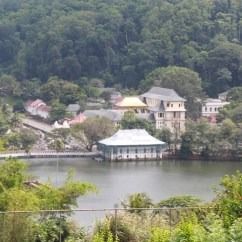 The best of Sri Lanka, in my opinion, was the train ride from Kandy to Nuwara Eliya [Peradeniya (Kandy Railway Station) to Nanu Oya (Nuwara Eliya)]. The best way to travel is to get the train ticket at the counter on the day of travel and travel by 2nd class coach. The 2nd class coach offers spectacular views of the lush green tea estates, waterfalls, dam and the mountains all along the journey. Moreover, it offers an opportunity to mingle with the locals.
Nuwara Eliya offers a wonderful climate to chill out. The city is laid back and has fewer attractions such as Victoria Park, Lake Gregory and a huge Golf course. Lake Gregory has boat rides and water scooters. It gets freezing cold in the evenings. Nuwara Eliya - Climate at its best.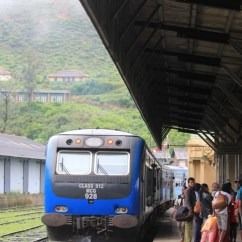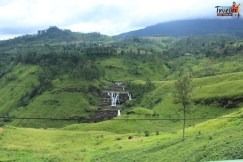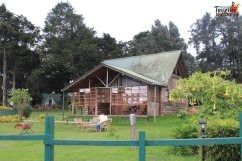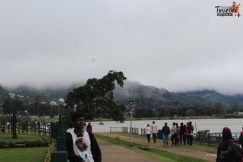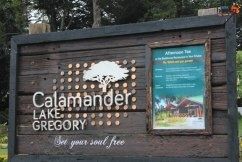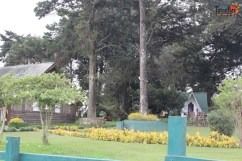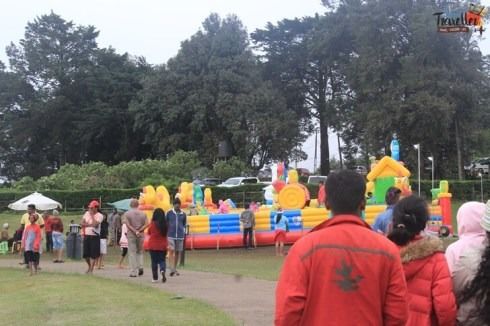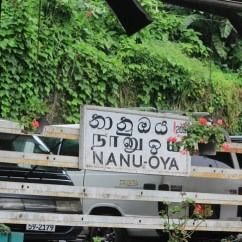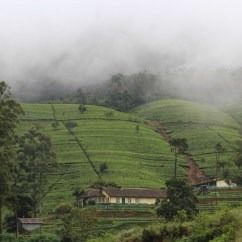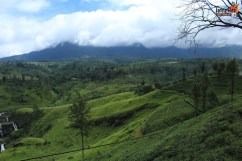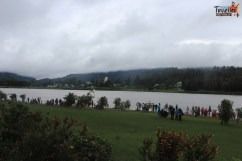 Day 2: Kandy Sight seeing > Train ride from Kandy Railway Station (Peradeniya) to Nanu Oya > Nanu Oya to Nuwara Eliya by Cab > Stay at Nuwara Eliya
A scintillating experience on a Trains Ride from Kandy to Nuwara Eliya - Recommended Read:
Train Ride from Kandy to Nuwara Eliya
Day 3:
After a relaxed stay at Nuwara Eliya, we opted to go for White Water River Raftingon the way to Galle. It was a unique experience.
Unfortunately, the night life at Galle, Unatwana was shut down due to Full Moon day. The pubs were closed and the restaurants were forbidden to sell liquor. It was mostly dull, except for the scenic beach and the sounds of the waves.
The views along the Galle fort were a sight to remember. The streets were colorful and the architecture was good.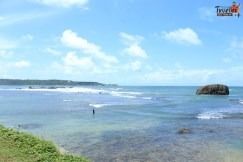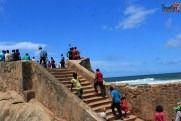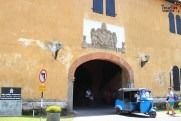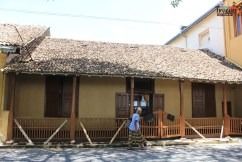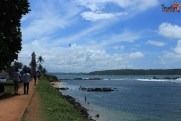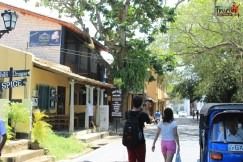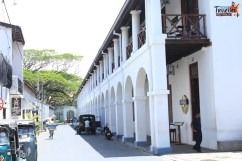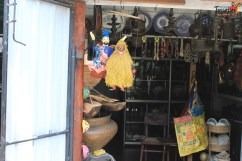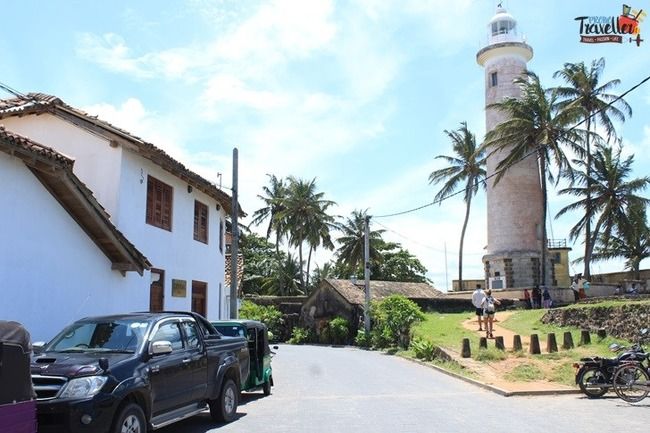 Day 3: Nuwara Eliya > White Water River Rafting > Galle - over night stay
Day 4:
The Kasgoda turtle hatchery is involved in conservation of the endangered sea turtles. The conservation program relocates the eggs from the nesting grounds, protects them until they hatch and release them on to the sea.They have been preserving the disabled turtles which cannot survive at sea. They have been creating an awareness among the locals on the importance of these endangered species. The tiny little turtles were so amazing. It was worth a visit.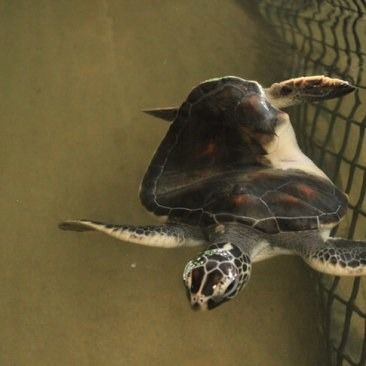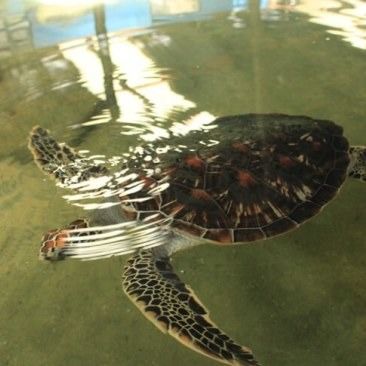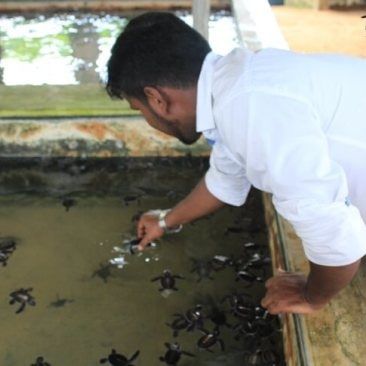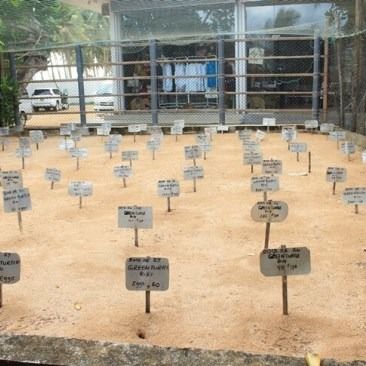 We took a boat ride on the Madu river, with a designated "Captain". Madu river is renowned for it's Mangrove spread boasting an asset of 64 islands, few of which are inhabited by humans. We spotted huge lizards and birds of different kinds on our tour. We did enjoy the fish spa for a nominal fee.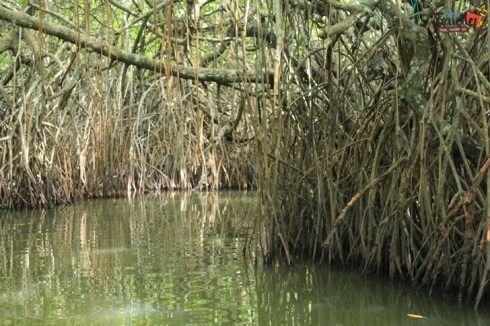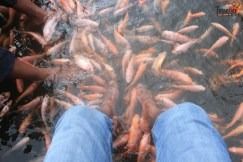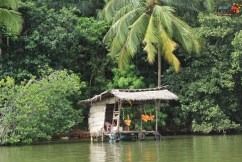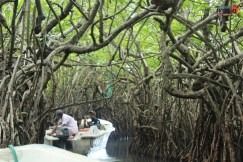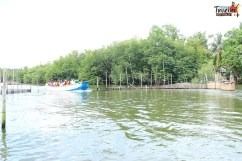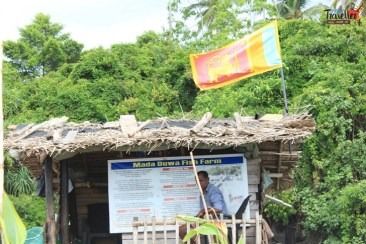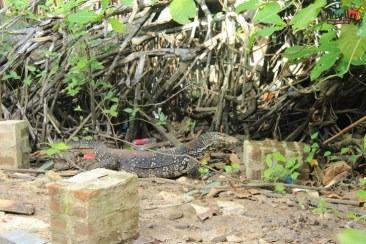 Night life at Colombo:
We visited two renowned pubs, the names of which, i hardly remember. The night life at Colombo seemed to be a desperate attempt to mimic Bangkok, with an utter failure. We just wanted to sample or see how the night life was really taking off in the Capital. Well, it was mediocre.
Day 4 : Galle Sight seeing > Kasgoda Turtle Hatchery > Boat ride on Madu River > Mount Laviniya beach > Colombo Night Life and Shopping > Depart Colombo
The tourism industry in Sri Lanka is good and Sri Lanka offers amazing destinations for travelers and tourists alike. The Sri Lanka tour itinerary could be customized in line with your interests. Sri Lanka has more to offer on Diving, Cultural tourism in Anuradhapura, pristine coastal lines along Matara (a fishing hamlet), Arugam Bay and much more on eco-tourism. Experience the "Wonder of Asia".
Frequent searches leading to this page:-
sri lanka itinerary 4 days, sri lanka 4 days itinerary, 4 days in sri lanka, 4 day itinerary sri lanka, day trips in sri lanka, 4 day sri lanka itinerary