Dandeli is a small town situated in Uttara Kannada in the state of Karnataka. Nested in the lap of nature, it lies in the Western Ghats along the banks of Kali River. It is best known for its rocky trails and pristine green landscapes. This place is located at a moderate elevation level and receives heavy rainfall. It offers you a great time to spend with flora & fauna all around. At 1551 feet above sea level, it is perfect destination for nature lover because of its dense forest cover and allows them to unwind in this nature paradise.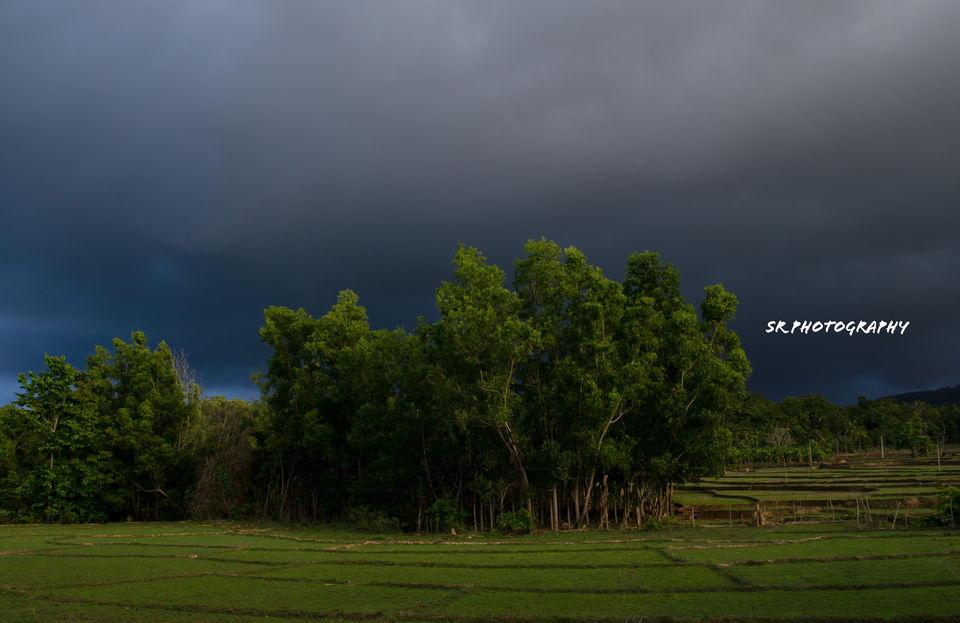 If you are interested in an adventurous holiday, Dandeli is the perfect spot to visit and it is best known for activities such as Kayaking, Canoeing, Jungle Camping, Mountain Biking, River Rafting and trekking. River rafting across the wild terrains of the fast flowing river is an enthralling experience which shouldn't be missed! So here the glimpse into my experience at Dandeli!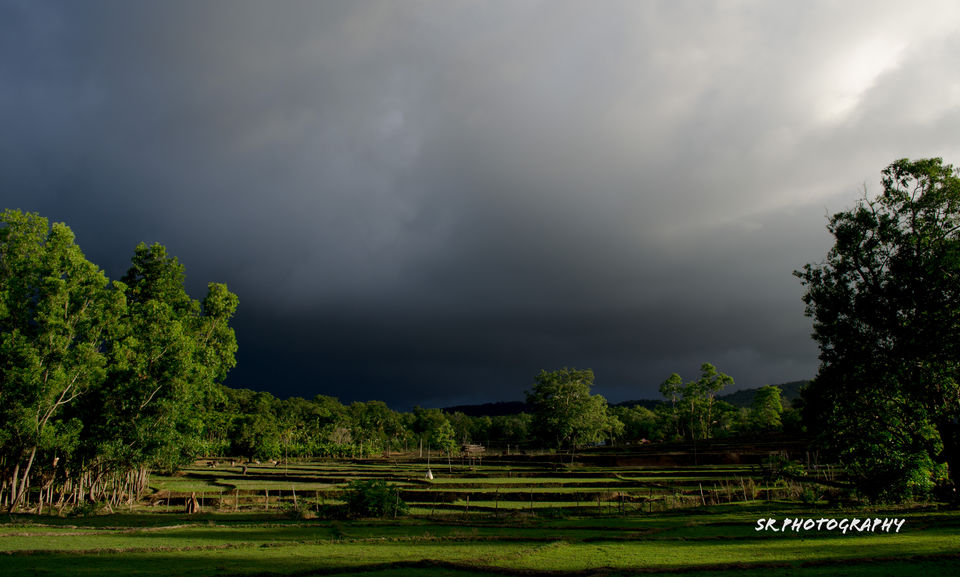 Nirvana - Syntheri Rocks & Sykes Point
You can start off with a hiking trip to Syntheri Rocks. It is a monolithic rock structure at 300 feet with the Kaneri river flowing through the core. You will feel the wilderness while passing through the thick deciduous trees touching the sky during the 10 minutes drives into the forest to reach this place. It is named after an English Lady called Ms.Cinthera who is believed to have discover this place. A 200 step walk would take you to the most scintillating view of the rocks and milky white waterfalls. It is a hidden treasure and historical spot for historians and Geologists too, as there are exhibits of rocks in different patterns which would make you wonder how they would have been formed.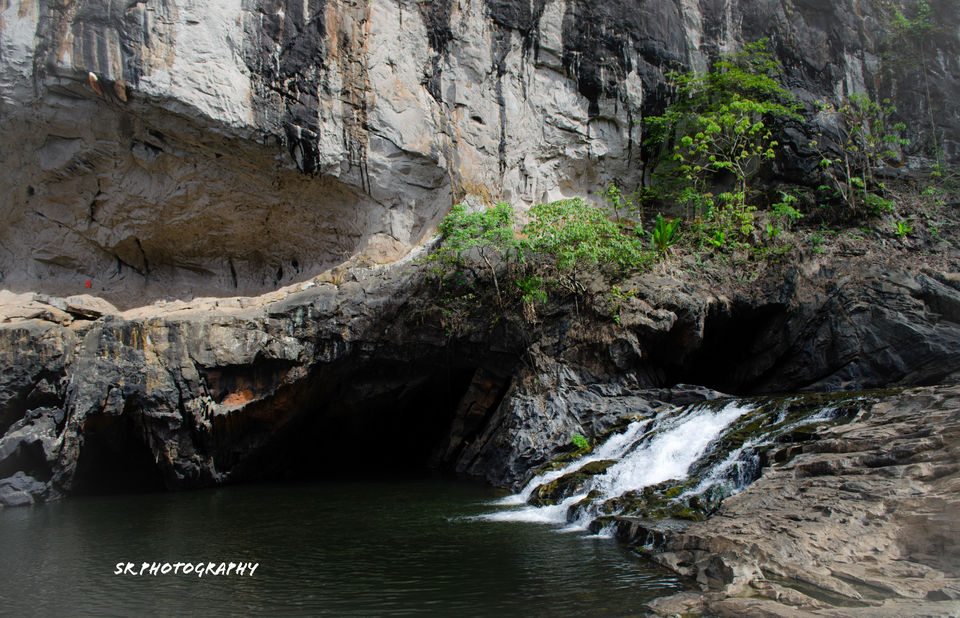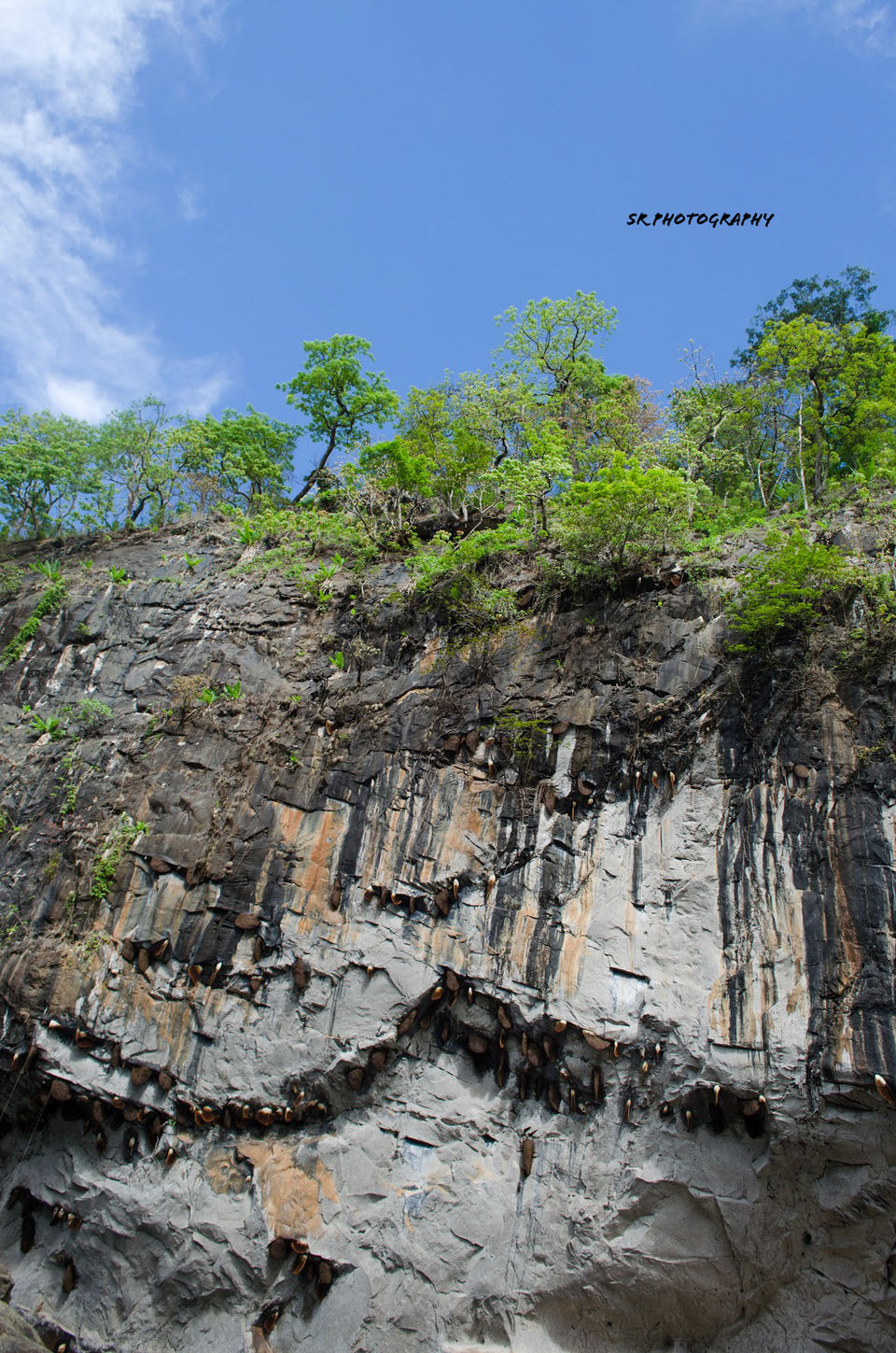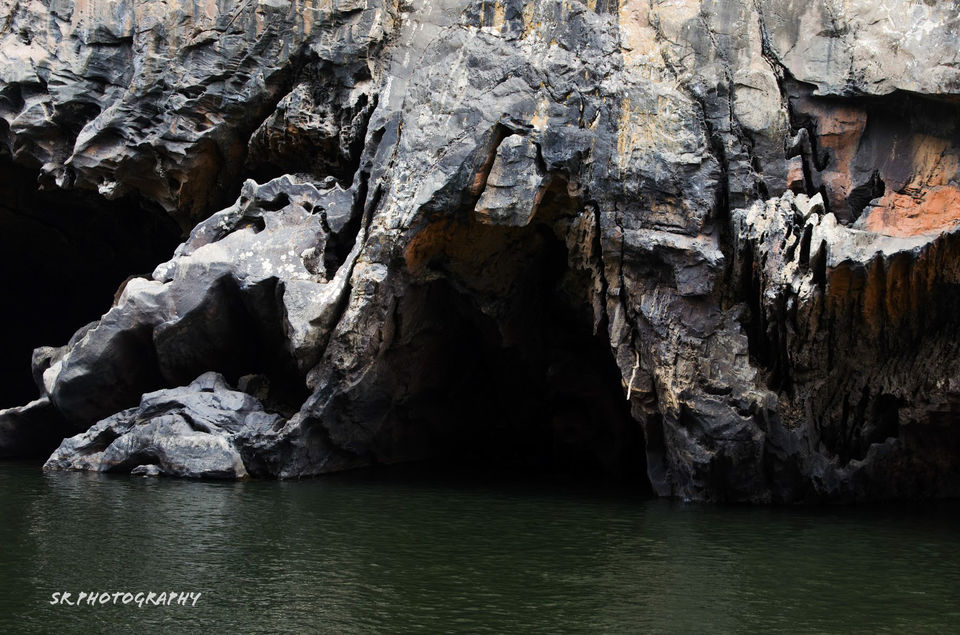 Sykes Point is the highest view point at Dandeli. It offers you a breathtaking view of the valley and thick tall trees, touching the sky. Visit the place at dusk to get a sight of the brilliant twilight. It is also a special spot for bird watchers to get a glimpse of the Great Hornbill. You need to get a permit from KPCL Security Office to visit the place.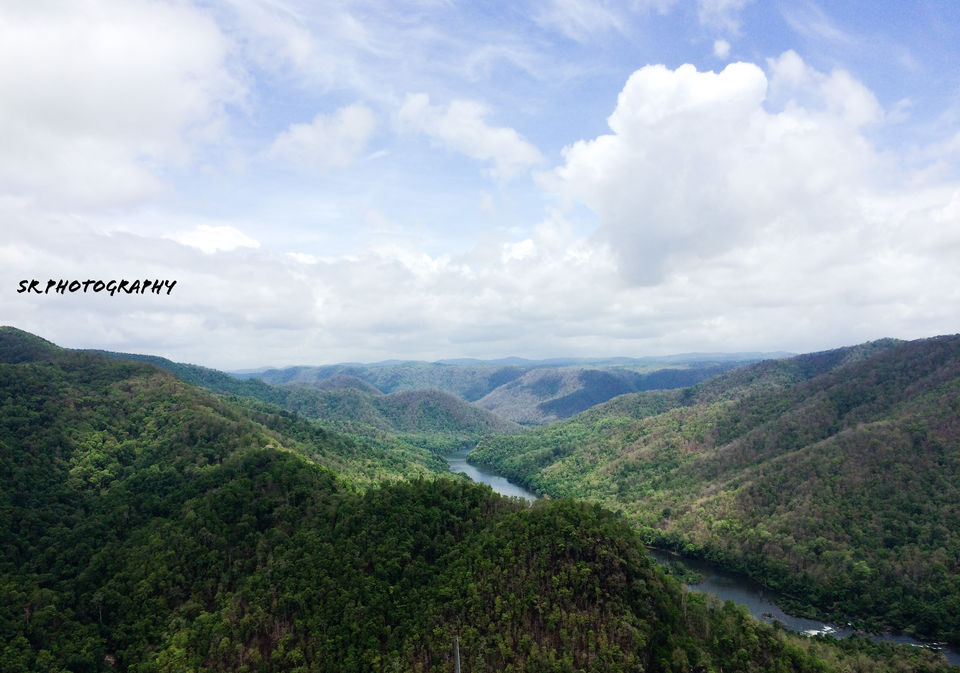 Wildlife
The Dandeli forests are a mixture of dense deciduous trees interspersed among bamboo and teak plantations. It is the second largest wildlife sanctuary in Karnataka where you can get a glimpse of the spotted deer, bison, sambhar, tiger, leopard, elephant, flying squirrel, Malabar giant squirrel and also if lucky, you might get to see the famous Black Panther which is a Genetic Mutation (Melanistic Variant).
Ganeshgudi is a paradise for bird enthusiasts with more than 200+ various species. Especially OMH or Old Magazine House which is surrounded by thick forests, is sure to make you feel at peace. To fully explore the wildlife here, you need to plan a trip of 2-3 days and the best time to visit would be between October and March.
Day 1
We started our day early in the morning by visiting the Government Timber Depot, which was close to our hotel. At the break of dawn, we walked beside trees covered with mist, trying to keep our hands warm. We picked up a spot under a ficus tree, which bore the favorite fruit of the Malabar Pied Hornbill. We set up our cameras and waited in anticipation for the first look at the birds. The mist settled slowly and the birds started hovering around the trees as the sun made its way out. The Hornbills should definitely not be missed. We could also spot the Yellow-footed Green Pigeon, Coppersmith Barbet, Grey Hornbill and the Asian Koel.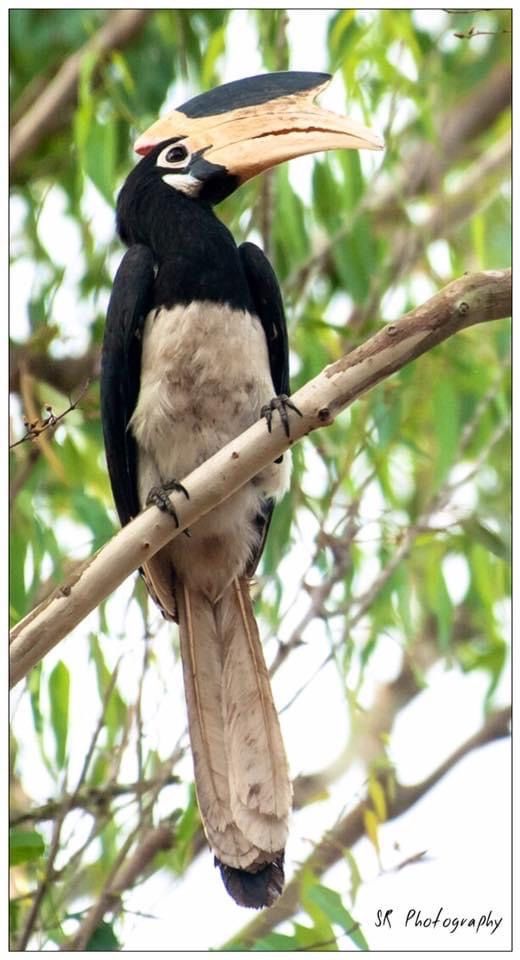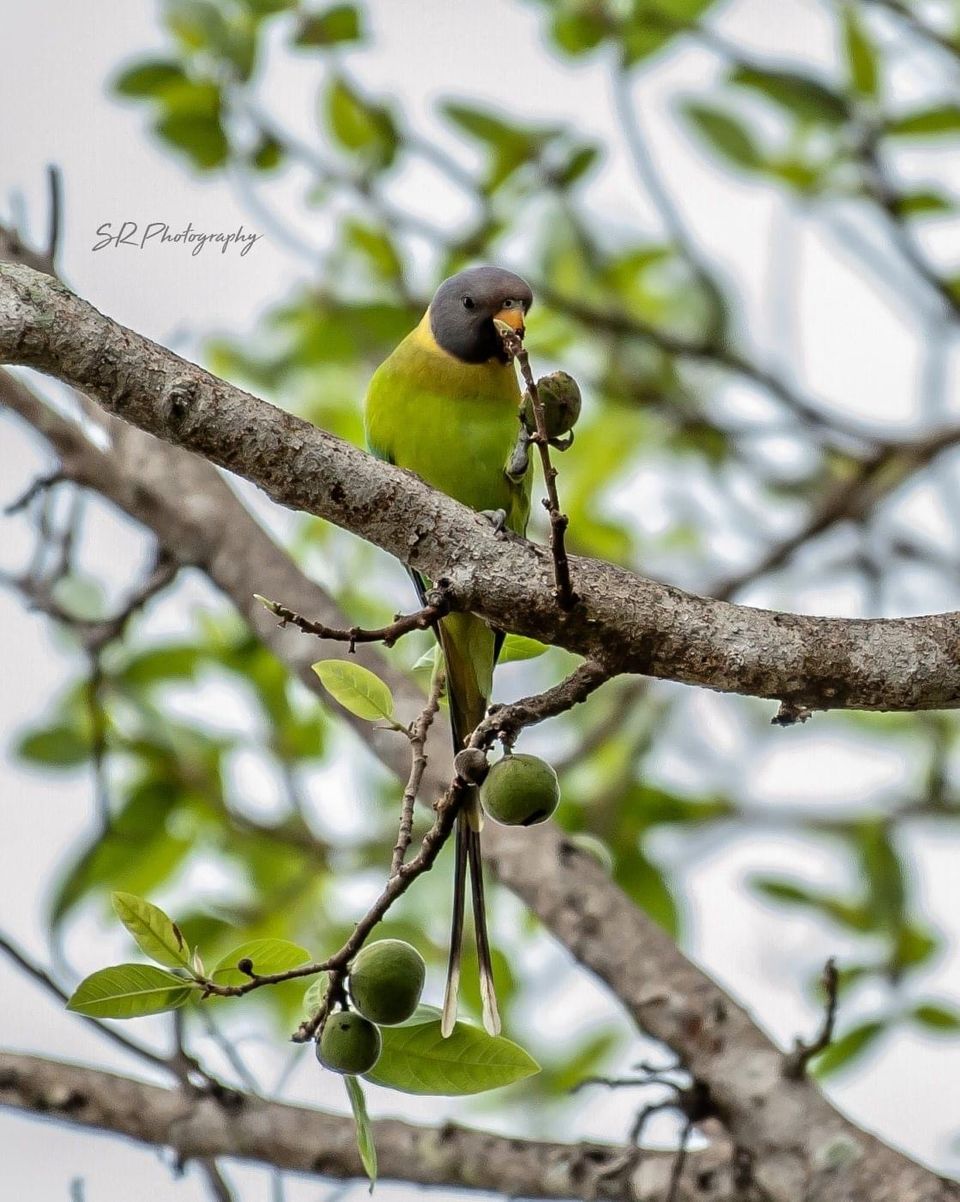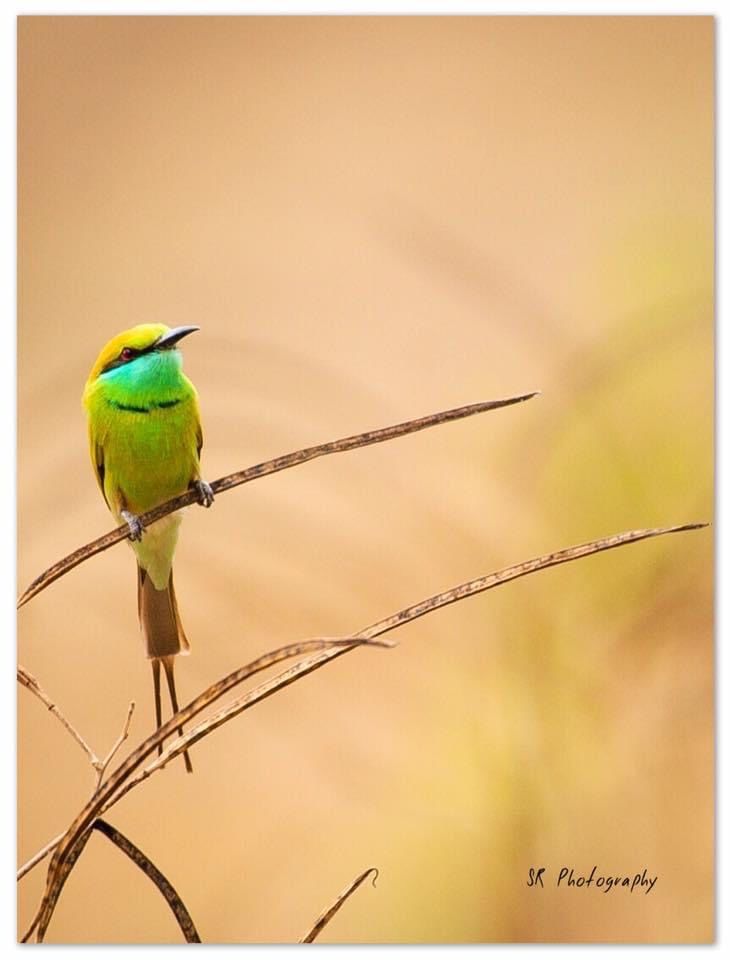 After a nap, there comes the most fascinating expedition for many bird enthusiasts. OMH is one of the perfect spot where you just need to set your camera and the birds will be posing as they would be bathing in the water ponds. You would be hearing birds chirping around with various calls, and also hear camera shutters clicking at incredible speeds around you. The experience was mesmerizing and we captured every moment as if we had gotten a pause button.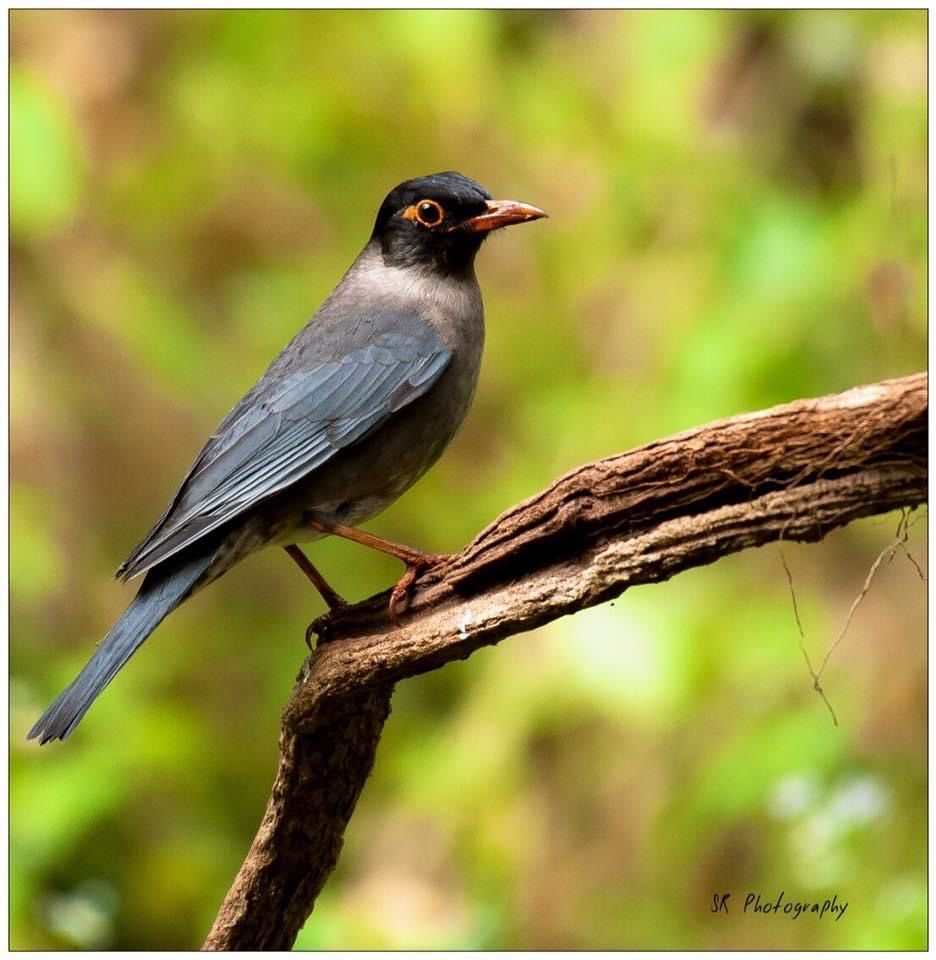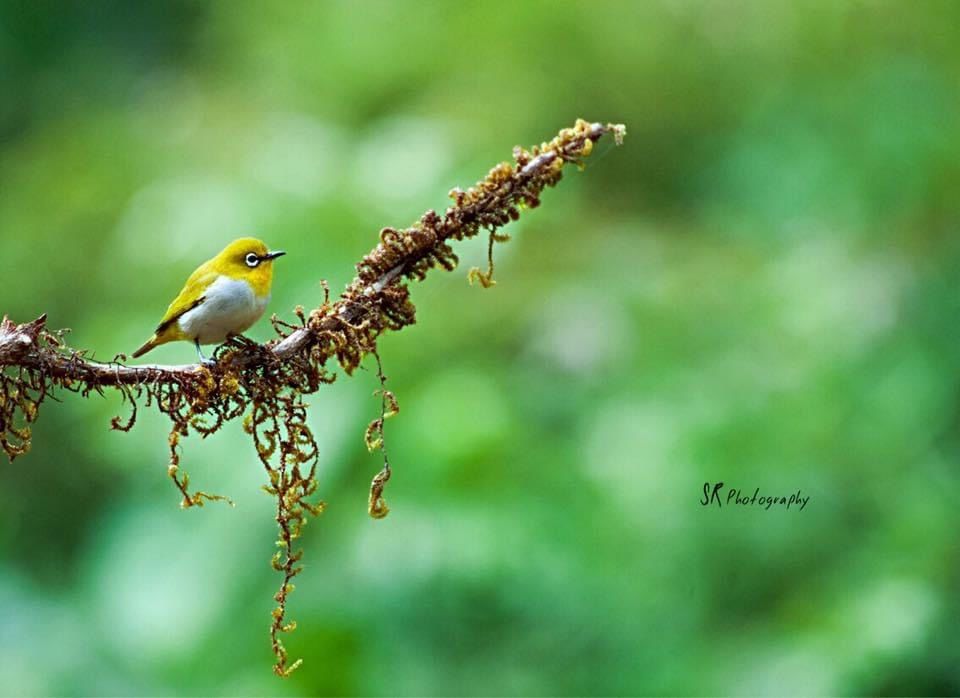 Day 2
We started Jungle Safari early in the morning at the Anshi National Park where we sighted Spotted Deer, Indian Bison, Crested Serpent Eagles and Jackals. We were a bit disappointed as we couldn't spot any big cats. Patience and luck are the keys to a good photographer and we felt it was simply not the right day for us. We then proceeded to enjoy our Coracle Ride and glimpsed humongous crocodiles, sun bathing on the rocks. We revisited OMH during the second half of the day and it made the perfect ending to our trip. We captured perfect shots of a variety of unique species of birds including the Oriental White Eye, Orange Headed Thrush, White Rumped Shama, Yellow Browed Bulbul, Indian Black Bird and many others. If you want to visit the OMH, you need to make bookings at JLR(Jungle Lodges & Resorts) website a couple of months beforehand, as lot of photographers frequently visit this place.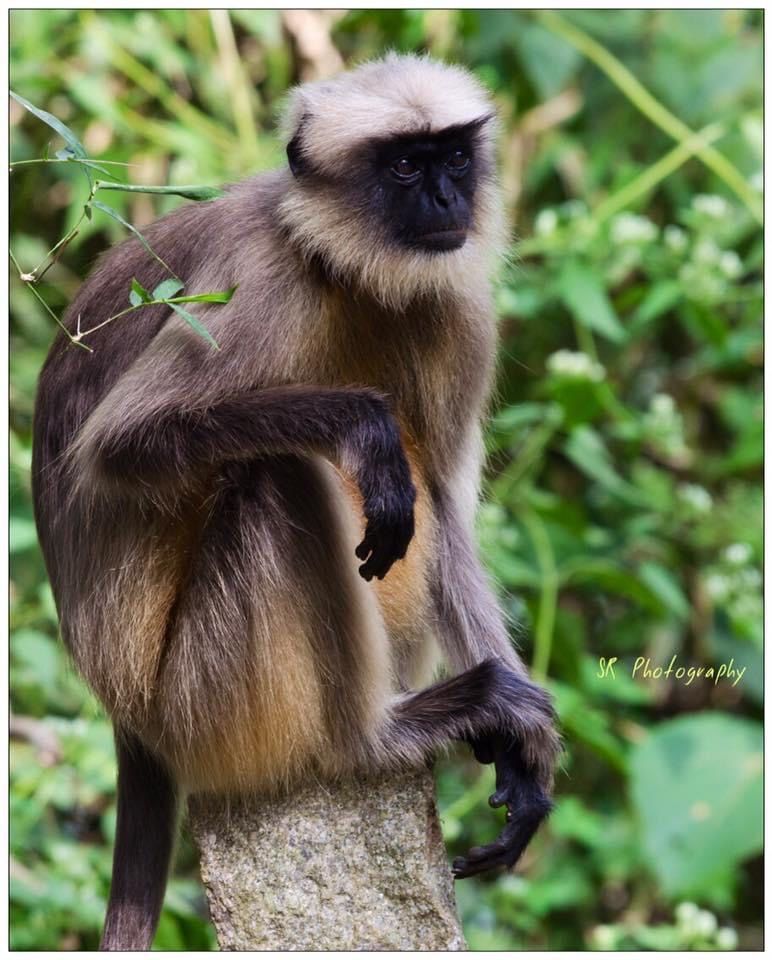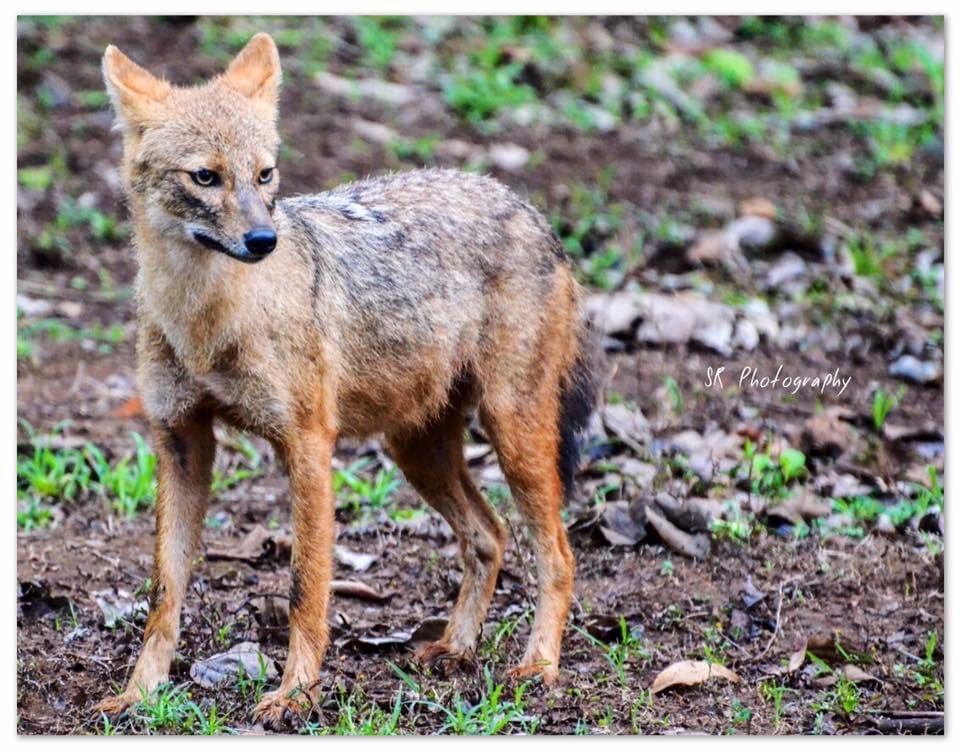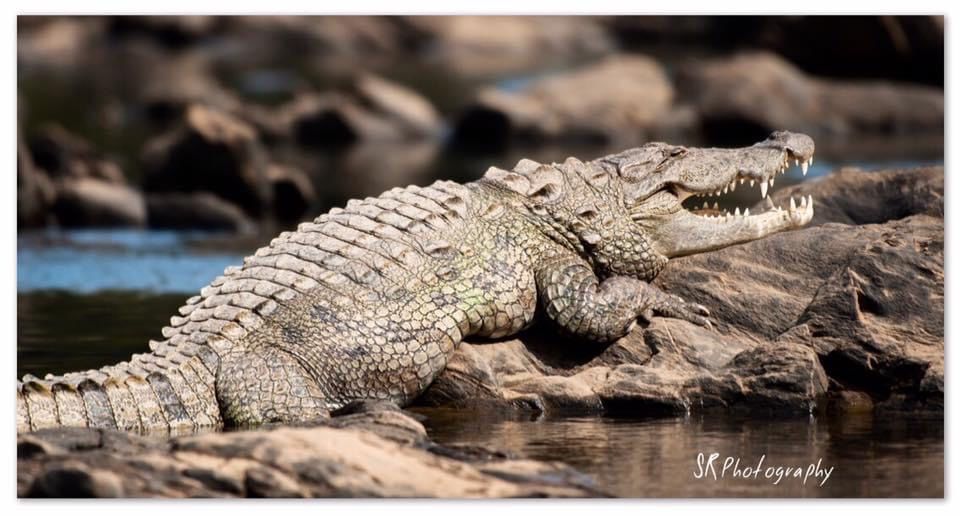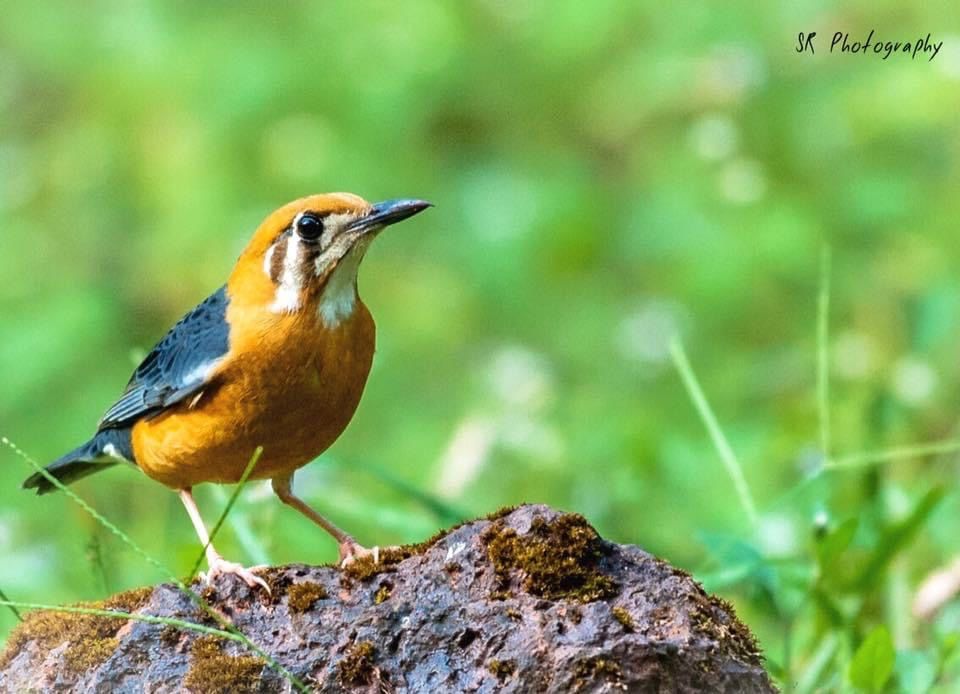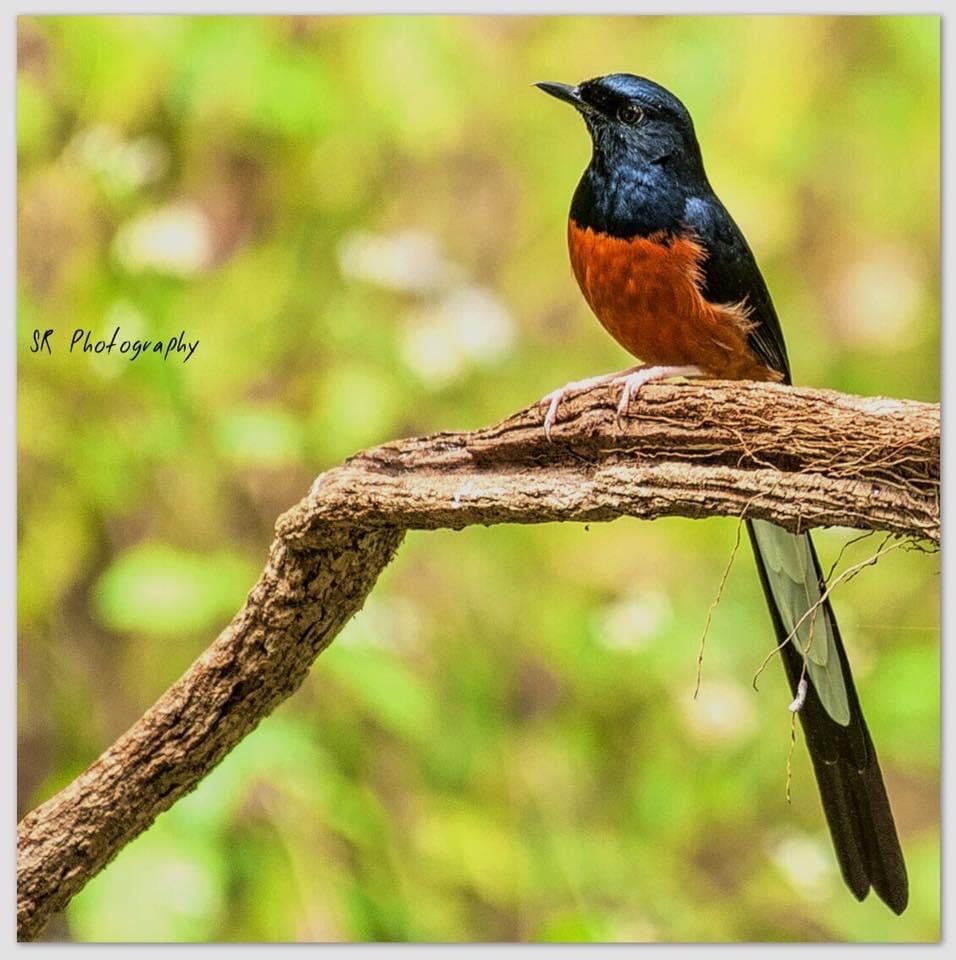 Dandeli is the perfect holiday destination for everyone including a lone traveler seeking solitude, friends on an adventurous trip or family eager to spend time in the company of nature. A weekend getaway here would definitely relax and rejuvenate you from your busy schedule. On a final note, nature show us how to live, love and grow along with each other.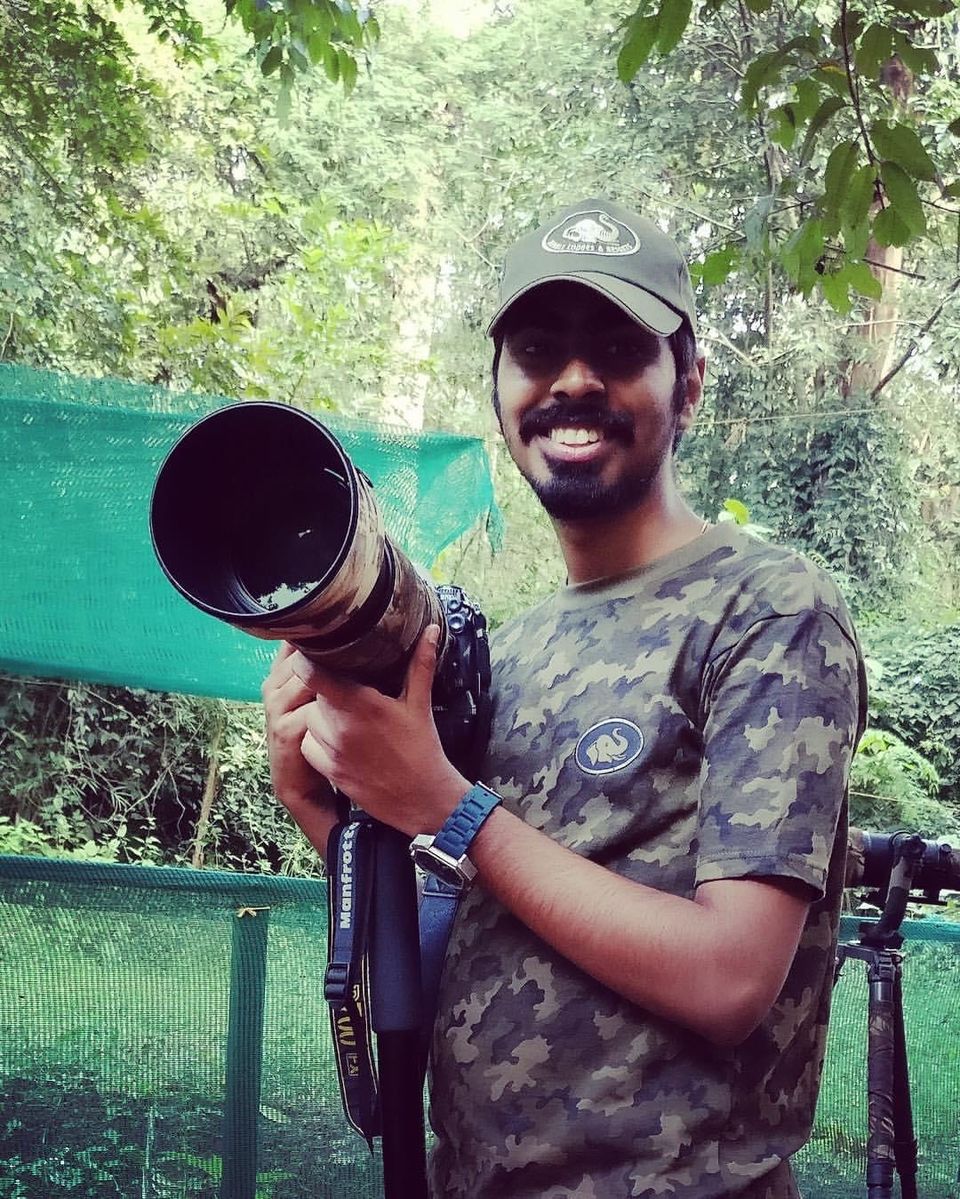 General Tips:
1. Shoes are mandatory for hiking and jungle camps.
2. Carry raincoat/umbrellas during rainy season.
3. Less Network Coverage with limited internet connectivity.
4. Don't Litter - Be responsible.