Jungle Safari – Dandeli Wildlife Sanctuary
The Dandeli Wildlife Sanctuary comes under the 'Save The Tiger' campaign and holds a good population of tigers and other wild beasts. There is a wide variety of Bonnet Macaque, Indian Bison, Deer (spotted, barking and mouse), Sloth Bear and Malabar Civet. The Black Panther, Tiger and Elephants are the big beasts that can be spotted here. Jungle Safaris usually conducted in open jeeps, give you a good chance of spotting these animals!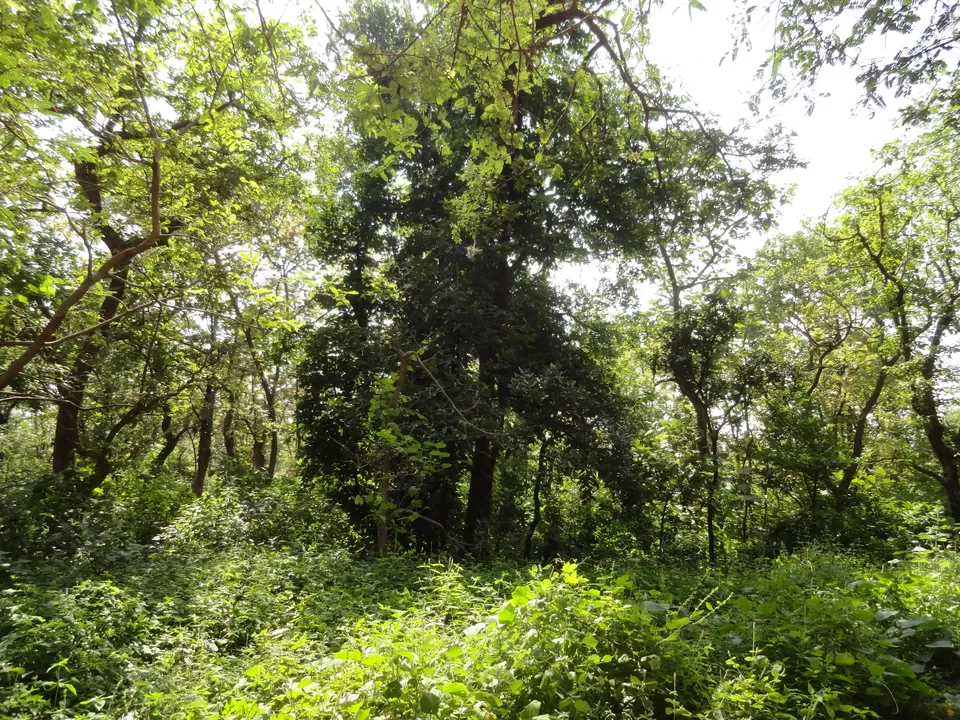 White Water Rafting
Located on the River Kali in the Western Ghats, river rafting in Dandeli is one of the best in the entire country. There are two types of river rafting experiences on offer – one is 4-hour long, and the other is approximately 2 hours. It is one of the most sought after things to do in Dandelhi.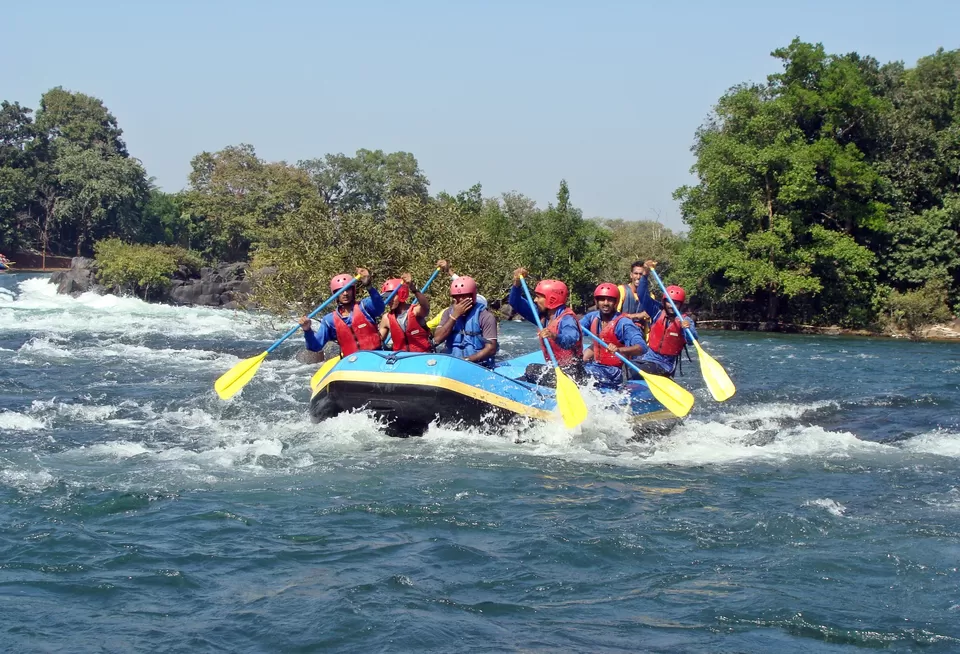 A trip to Syntheri Rocks, located at a distance of 25km from Dandeli, is an intriguing experience. Syntheri Rocks are made of monolithic granite and have been carved into caves and crevices by the strong river current. You need to either start early morning or late afternoon for a visit to Syntheri because it involves a considerable descent down many steps, and then walking through the dense forests to the banks of river Kaneri, a small river that eventually merges into Kali River. It is a great spot to just sit and see the sun rise or set behind the huge rocks and cliffs.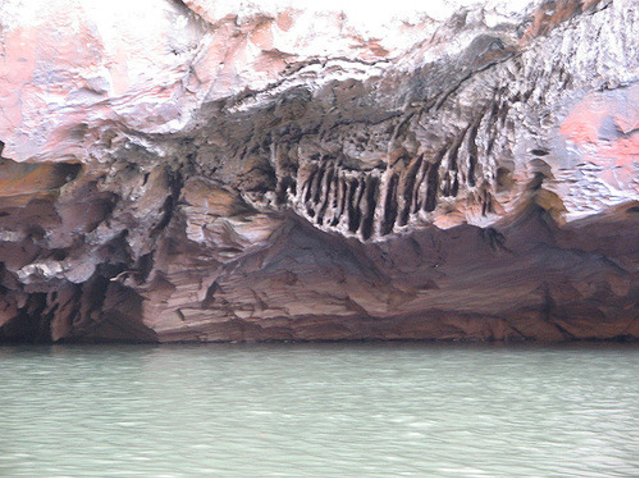 Located at a distance of 135km from Goa, Dandeli is a town that deserves your attention. A small town in north Karnataka, Dandeli is for those looking for an eclectic mix of nature and adventure.
Dandeli is an incomparable mix of scenic beauty and adventure activities. There are a number of exciting things to do in Dandelhi including white water rafting, night camps, nature walks, boating, bird watching, tiger and crocodile spotting, and even trips to nearby caves and temples.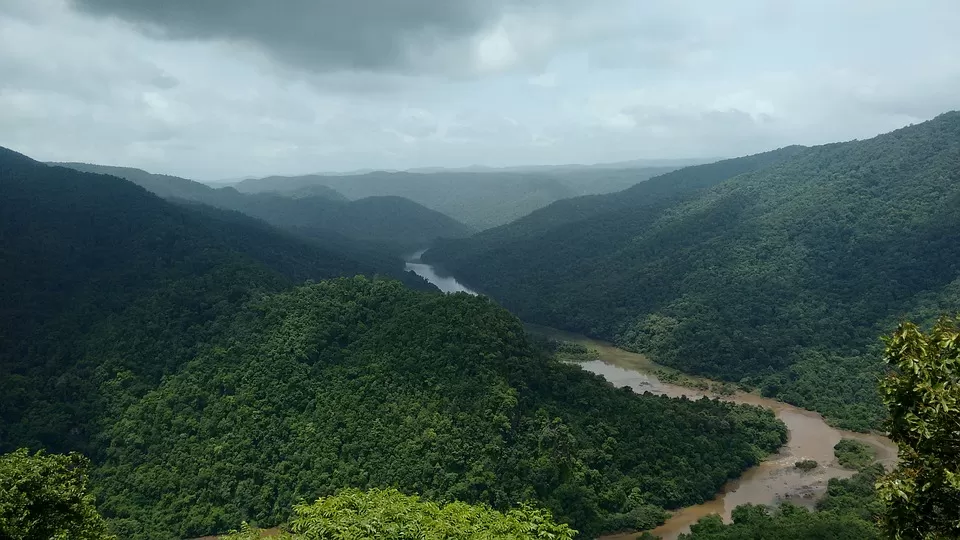 The ancient Kavala Caves are a perfect spot for those who wish to revisit history and mythology. Located at a distance of 25km from Dandeli, these caves are situated deep within the thick forests. The caves are revered as the holy abode of Lord Shiva, and many people go to these caves to meditate as well as to pay their respects to the God of destruction. You need to trek some 1000 steps to reach the caves.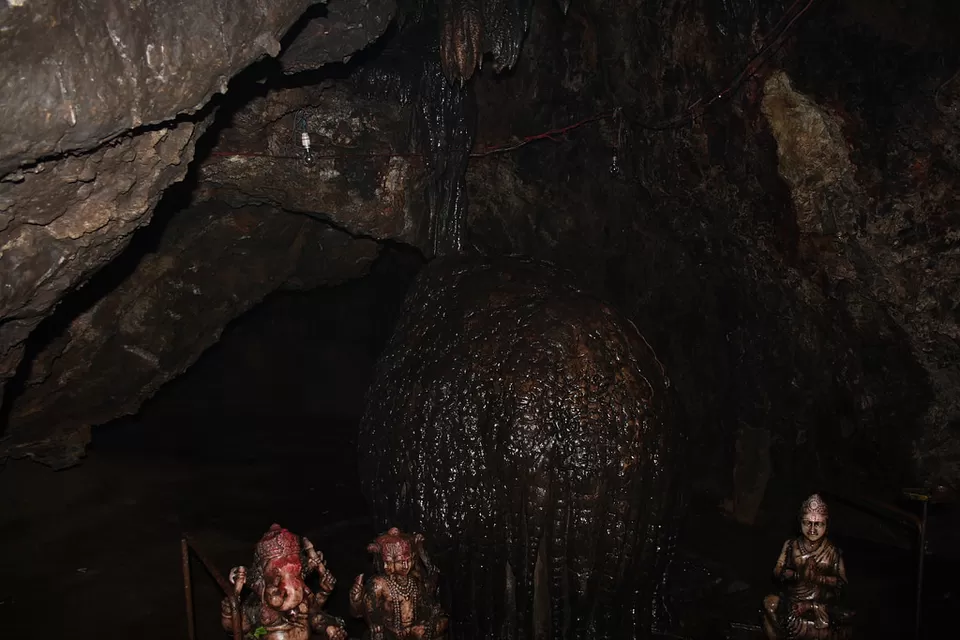 Rappelling
Rappelling is a controlled descent of a vertical drop, such as a rock face, using a rope. Done on the stark rocky cliffs of the Sahyadri mountain ranges, this adrenaline-filled activity will surely get your blood pumping.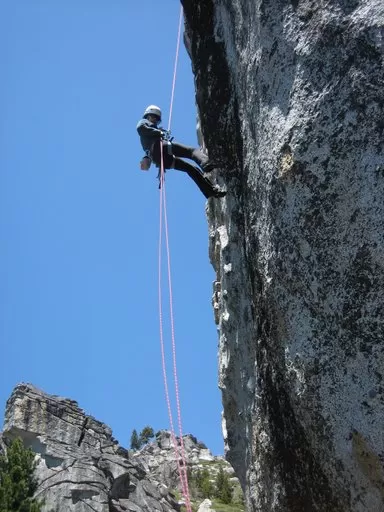 Trekking
The Dandeli Sanctuary is a great place for some forest trekking and a treasure trove for all trekking enthusiasts. You will see the varied biosphere of Dandeli, spot many trees and birds and if you are lucky you may even see some wild beats such as bison or panthers! A true adventurer at heart just can't leave trekking out of the planned things to do in Dandelhi.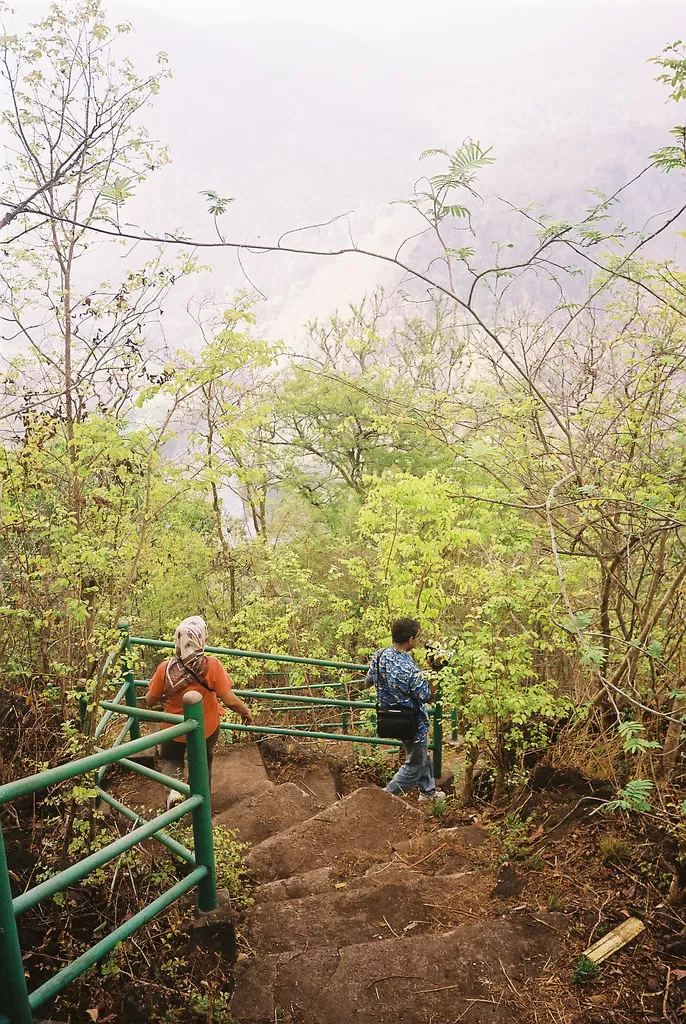 Natural Jacuzzi
If you do not wish to go for river rafting, but still want to see and experience the rapids of River Kali, the Natural Jacuzzi is for you. Travel to one of the islands in River Kali and a short boat ride later you will be chilling in the middle of the rapids, enjoying a rejuvenating massage.
Bird Watching
Besides the adventurous things to do in Dandelhi, the town is truly an ornithologist's paradise. Here you can spot Magpie Robin, Bar Winged Flycatcher Shrikes, Blue Headed Ground Thrush, Pompadour Green Pigeons, Golden Back, Woodpecker, Yellow Browed Bulbuls, Cuckoo, Crested Serpent Eagle, Pied Hornbills, Jungle Babblers and many more birds.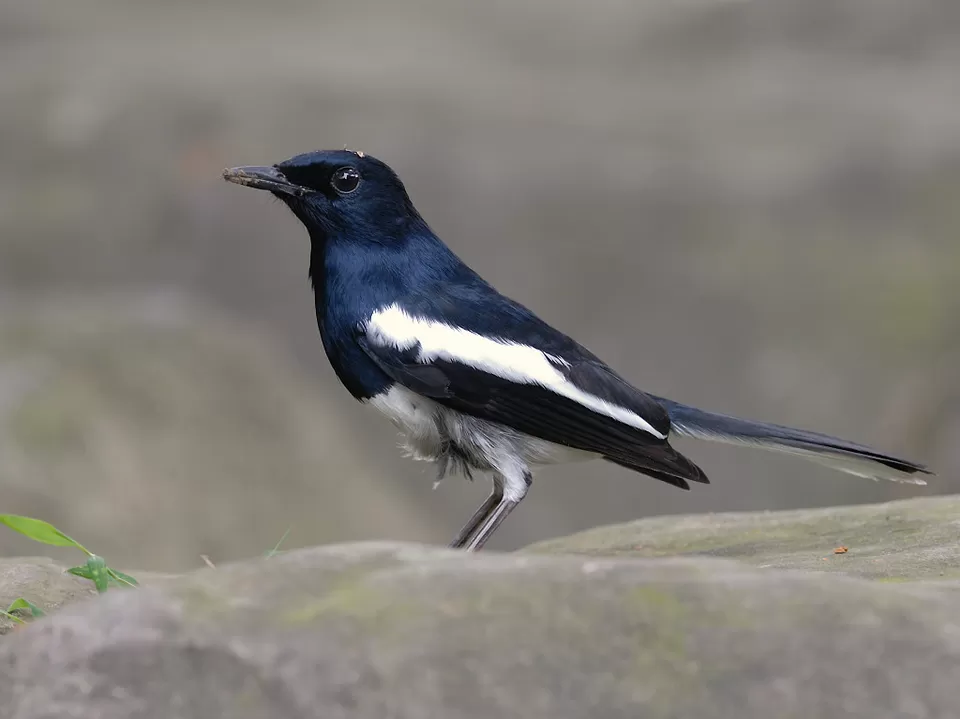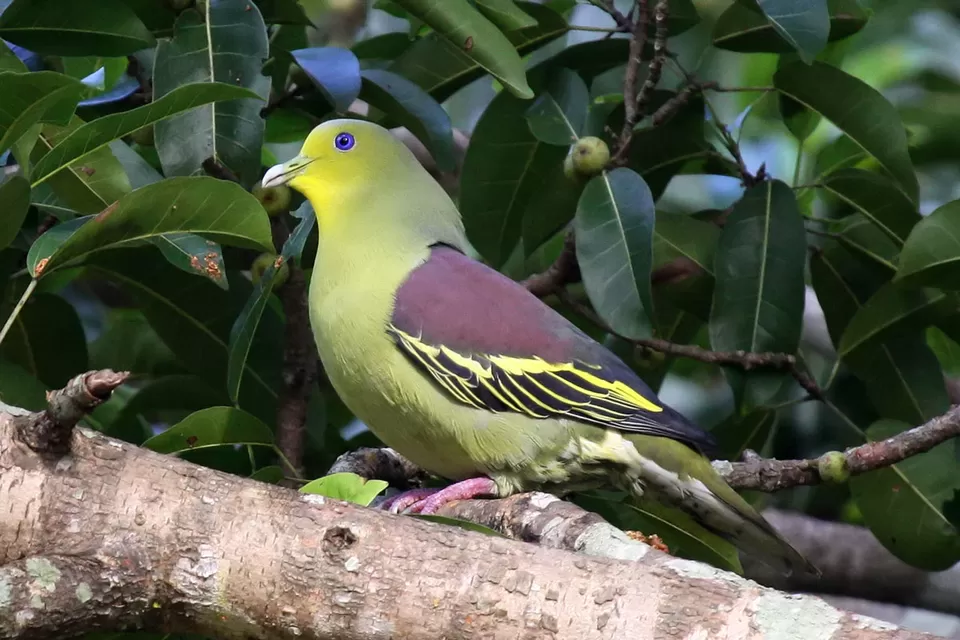 Kayaking
Kayaking is generally done in the Supa reservoir, a huge man-made reservoir of the Supa Dam. The reservoir is so huge in size that it feels like kayaking in the open sea. The experience here is exhilarating for professionals and humbling for amateurs.
Crocodile Spotting And Coracle Rides
Coracles are native saucer-shaped boats that are made of bamboo and tanned buffalo hide. These are especially designed to navigate the river and are a great way to experience the turbulent waters of River Kali, as crocodiles swim past you. But these animals are a little elusive, so don't despair if you don't see one in the river next to your coracle, there are many more basking in the sun on the numerous islets dotting the river.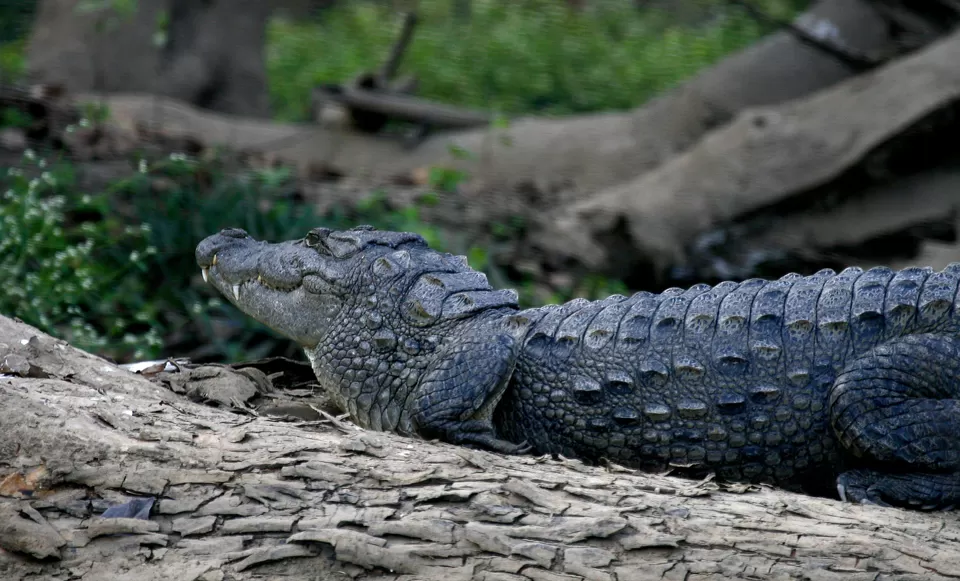 Other than these there are many other activities such as Moonlight Boat Rides, River Side Fishing, Camping, Nature Walks and River Island Visits.
Places To Visit Around Dandeli
How To Reach
By Flight: Goa is the nearest international airport and is only 135km from Dandeli. Hubli, Karnataka is 56km away and Sambre Airport in Belgaum, 66km away are the nearest domestic airports.
By Rail: From Bangalore, you can take a train to Hubli (56km) or Alnawar (23km) and then take a local bus or taxi from there. Alternatively, one can take a train to Londa (24km) from Hyderabad.
By Road: KSRTC buses run from all major cities in Karnataka. You can also drive down from Goa via NH 748.
Best Time To Visit
For bird watching – January, February and March
For wildlife spotting – April, May and June
For river rafting – June and July
For trekking and camping – June, July and August
For great weather – October, November and December
1. Regenta Resort Century – From Rs. 7,260 onwards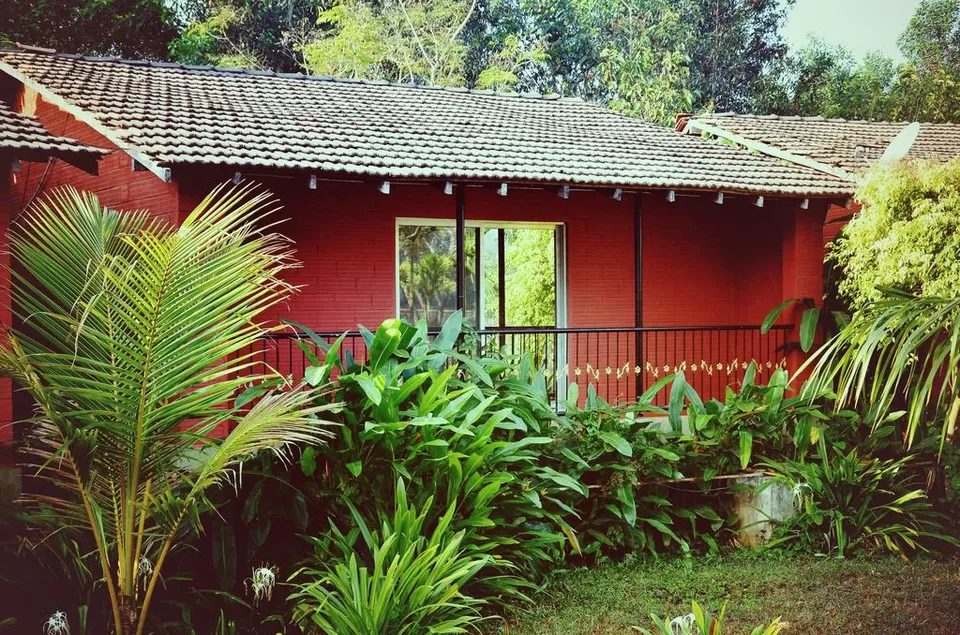 Which one would be your favourite of all the things to do in Dandelhi? Let us know all about it here and help a community of 25 million travellers decide where to go on their next vacation!
Frequent Searches Leading To This Page:-
things to do in dandeli in may, top things to do in dandeli, things to do at dandeli, dandeli holiday packages in karnataka , 2 Days/ 1 Night Dandeli Tour Package