One of the best parts of travelling in India is just how much it manages to surprise you. The sheer diversity of spots can leave anyone feeling overwhelmed. There's something for everyone and yet, so many places remain under explored.
For all the adrenaline junkies looking for the next adventure, mark Dandeli on your bucket lists. A beautiful river, wildlife sanctuaries, gorges, valleys, forests… Dandeli has all this and more. The temperamental river Kali is one of the best places in India to enjoy a white water rafting adventure. Whether you're a beginner or an expert, rafting on river Kali is no mean feat. The rapids are not for the faint hearted. These rapids are class 3 rapids, which are intermediate. They require skilled handling in currents. There is a shorter 4km ride, and a longer and more advanced 9km ride. The 9km ride is for more experienced rafters, who may like to try their hand at maneuvering the raft. Experienced guides man the rafts. A safety presentation is done before beginning the ride. Safety jackets and helmets are provided and information about the rapids and emergency procedures are given before the ride begins.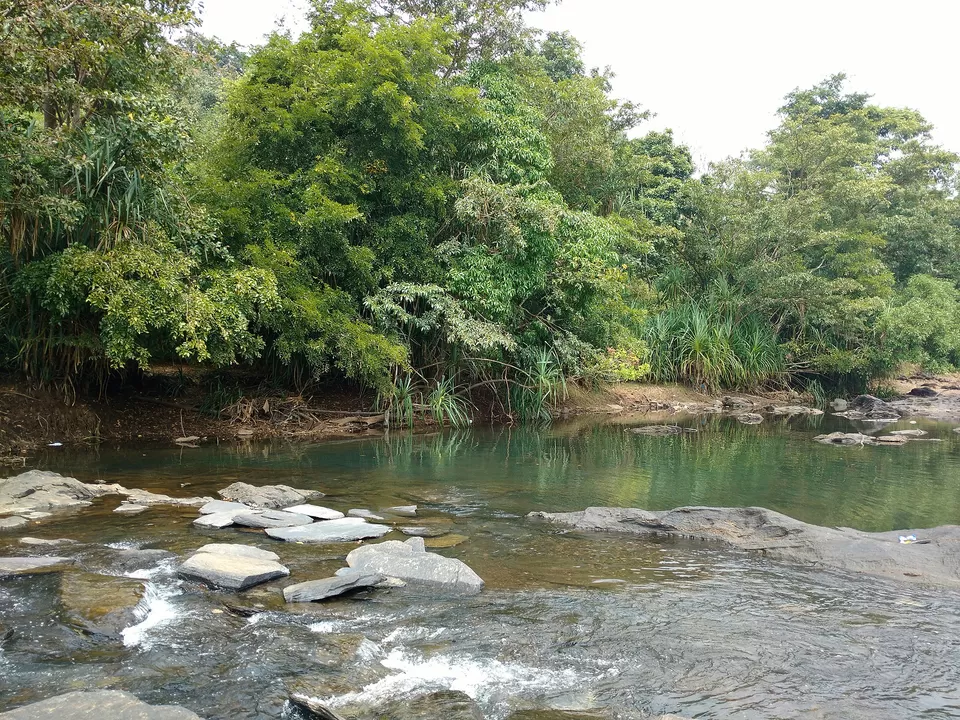 If rafting in irregular and thrilling rapids is not something that excites you, you can opt for a calming coracle ride. A coracle is a bamboo boat, which has a buffalo hide stretched on it. This lazy and ambling ride is perfect for families to explore the river and the forests. Most tour operators also offer kayaking, and canoeing as well. Another boat ride option is a moonlight boat ride.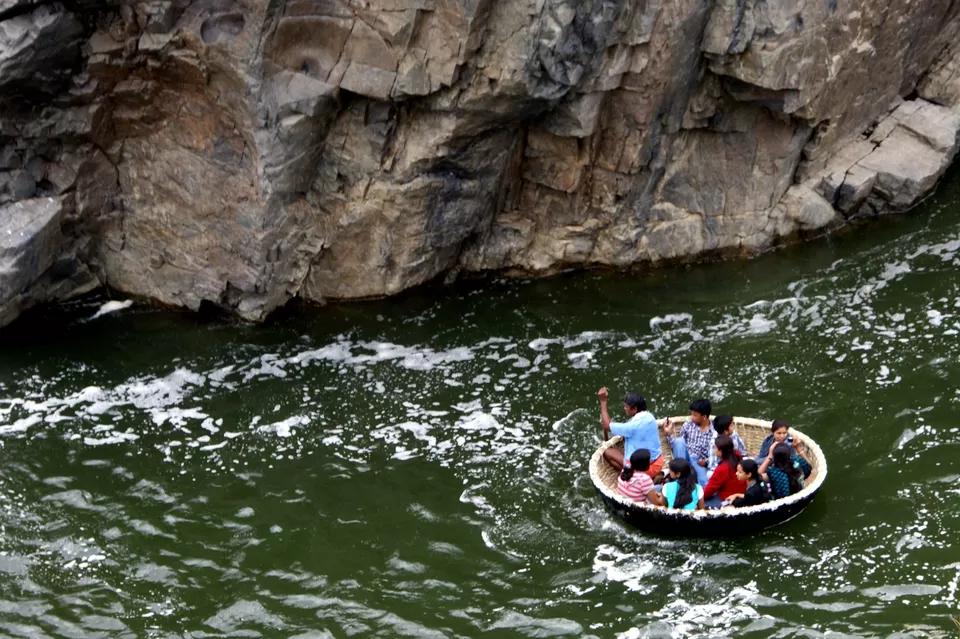 River rafting costs around Rs. 1,400 but please check with local guides for the water level. Rafting can be enjoyed when there is a certain level of water in the river. It is advisable to make inquiries before booking.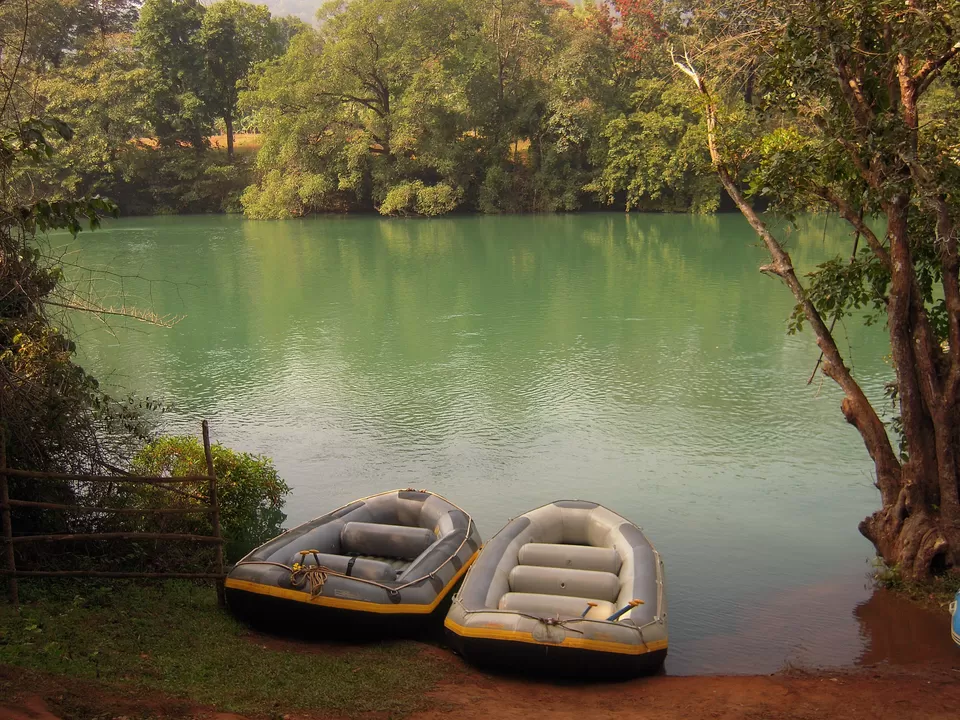 But rafting is not the only reason to visit Dandeli. There are a host of other activities that you can do, especially if you are a wildlife lover. Dandeli is located in Karnataka's deciduous forests, which are a hotspot for different forms of wildlife. The places to visit around Dandeli are a treat for wildlife lovers, hikers and photographers.
Here are some places around Dandeli that can be explored:
1. Dandeli Wildlife Sanctuary:
It is the second largest wildlife sanctuary in Karnataka. The sanctuary has different species of deer, black panther, elephants, snakes, birds and even sloth bears. The forests are evergreen which make it a unique ecosystem to visit. The best time to enjoy the Sanctuary is between October to March.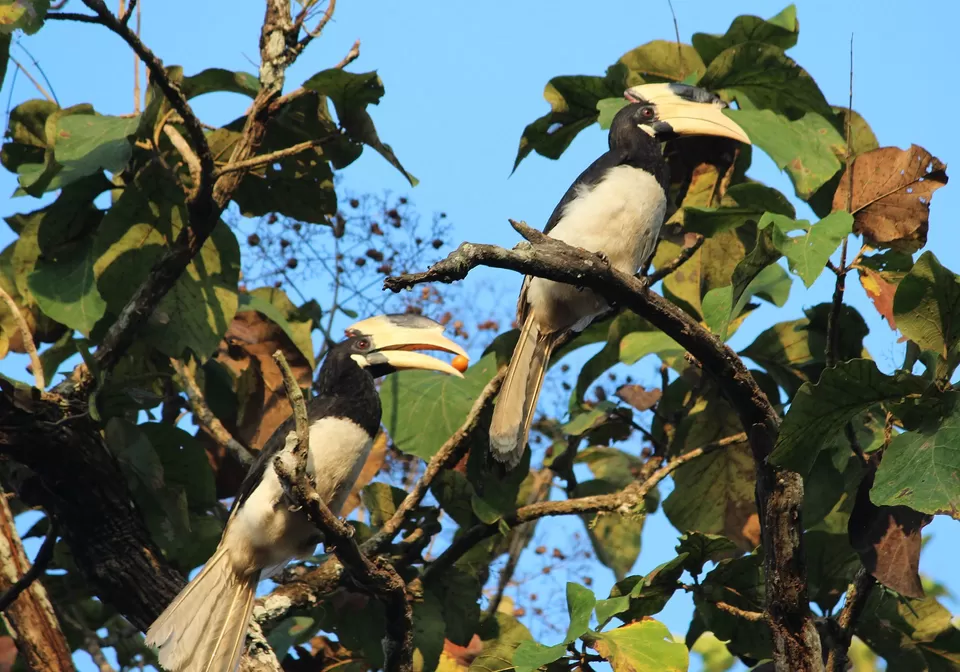 This is a great trekking spot and offers beautiful views of the Sahyadris. It offers camping and trekking opportunities. One can view a great sunset from Shiroli Peak. It is also a photographer's paradise.
4. Sykes Point:
This is one of the best viewpoints in Dandeli. It offers unparalleled views of the Kali river. It is common to see a hornbill flying when you're at the viewpoint.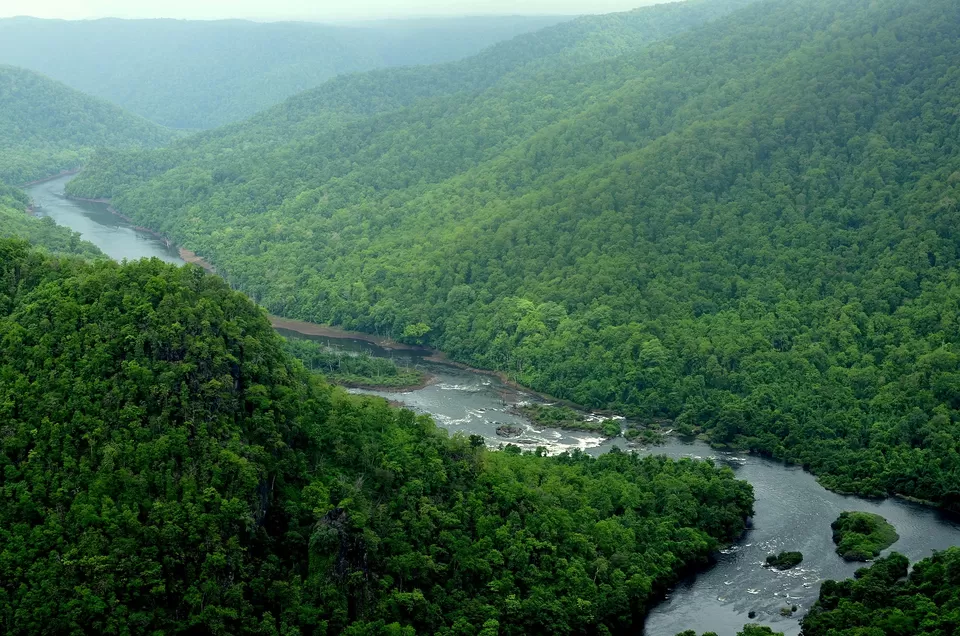 This is a designated Tiger Reserve. It is a part of the Dandeli Wildlife Sanctuary. This place is supposed to be the only habitat of the black panther. There are different trekking routes in the reserve for tourists.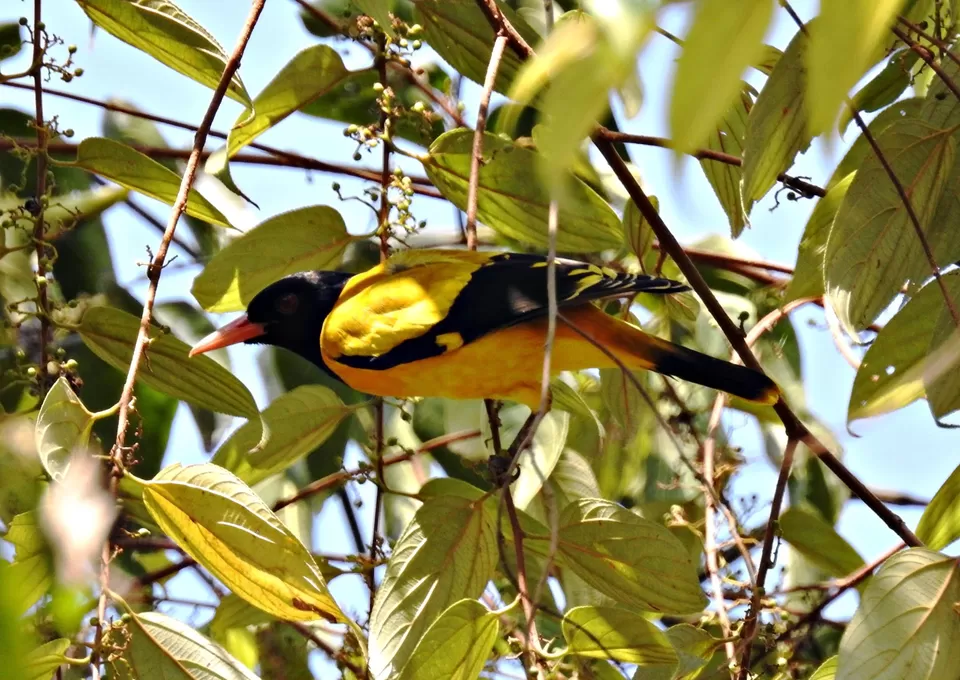 6. Magod Falls:
These falls are stunning and can be watched from a vantage point up the hill. The trek down from Magod falls is a little steep. On the way to Magod falls is a serene lake called Kavade Kere which is a beautiful picnic spot.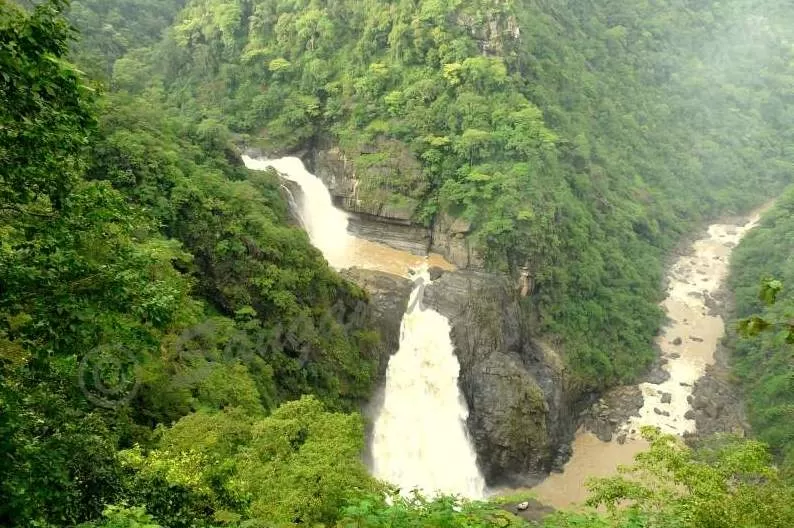 These rocks are an elegant granite formation in the Dandeli reserve. The river Kali flowing on the side has left hollows in the rock which is fascinating to see. It is also famous for a large number of pigeons that have made the rock their home.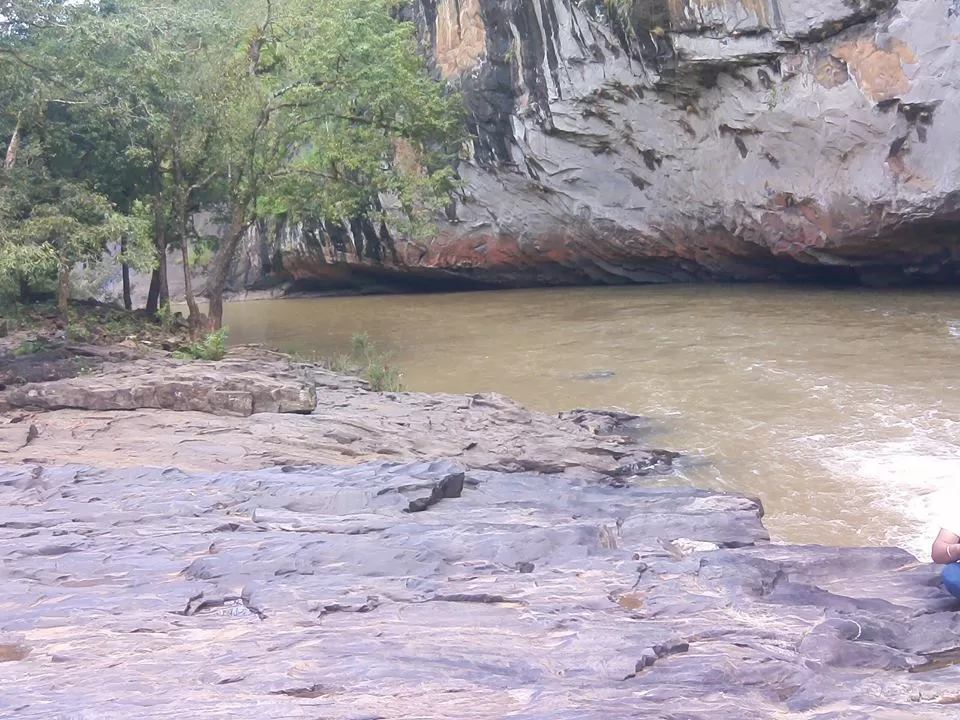 8. Moulangi Falls:
This is a great location to go camping. The falls are right between the dense forests, which make it a great place to hike up to. This is the spot where river rafting ends.
9. Kavala Caves:
These caves are located in the heart of Dandeli Wildlife Sanctuary. These are some of India's finest limestone caves. To reach the caves and see the limestone formations, visitors need to climb down 400 steps to reach the cave entrance. To see the naturally formed shivlinga, one needs to crawl another 40 feet through winding and narrow tunnels. The forest department organizes a trek every morning.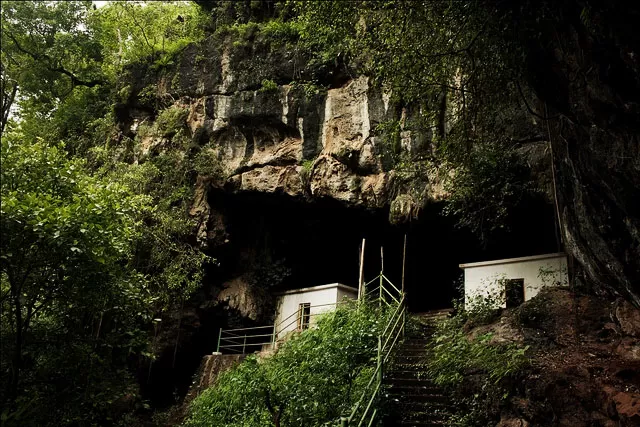 10. Sathodi Falls:
Sathodi Falls is a stunning waterfall, which flows all throughout the year. Four unnamed tributaries feed this waterfall. The water from this flows into river Kali. The falls are not accessible because of steep rocks at the base.
Here is an account of two travellers to Sathodi Falls:
https://www.world-of-waterfalls.com/asia-sathodi-falls.html
Best Time to Visit:
The best time to visit Dandeli is between October to May. If you're a bird lover, the best time to visit Dandeli is between January to March because a lot of migratory birds make their way to the forests. Most of the wildlife spotting is done in the months of April and May, when the animals come close to water sources during the day. White water rafting is open all throughout the year, but before booking, it is advisable to confirm the water levels from the local tour operators. Rafting is also done when the water levels are less, but the experience is not as enjoyable.
Dandeli is a gem, which has everything in one place. Be it stunning mountains and views or lush and verdant forests. This place has something for everyone, provided tourists visiting here do their bit to leave it as it is.
How to reach:
1. The nearest railway station to Dandeli is Alanavar. From there, cabs can be taken to Dandeli which is 35kms away. Londa Junction is also another railway station close to Dandeli.
2. Dandeli is also connected by road to Dharwad. Dharwad is easily accessible by bus and train.
3. The nearest airport is Goa's Dabolim Airport which is 145kms away.
4. It is also possible to reach Dandeli from Belgaum airport. However, only SpiceJet operates flights to Belgaum, and there is one flight from Mumbai a day. Dandeli is 84 kms from Belgaum.