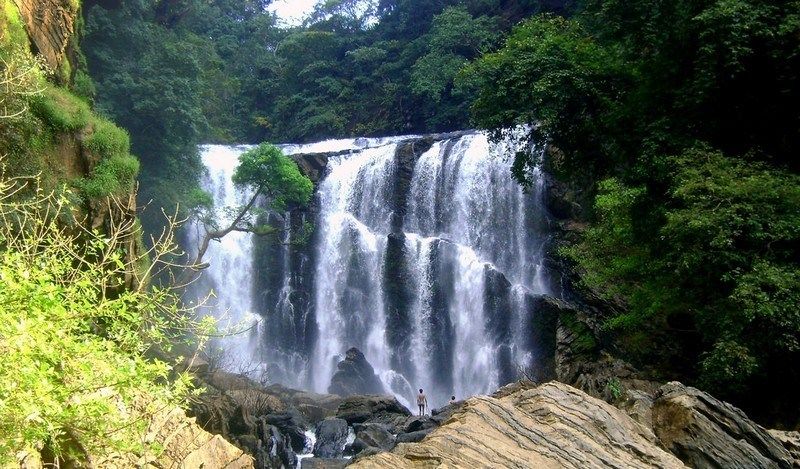 From stunning waterfalls to Tibetan settlements or Maratha remnants to ancient temples, this small district is a power-packed travel destination not worth missing. You can stay at eco-friendly homestay and resorts in Dandeli.
Often referred to as "North Karnataka's biggest hidden treasure trove" This place is one of the few complete travel packages of the country.
It is often said that this place has something to offer to everyone, from kids to adults there are so many awesome things to do in Dandeli from adventure activities to sightseeing.
It does not matter if you are a lazy bum or an adrenaline junkie because it has something to do for every possible kind of human nature.
Weather of Dandeli
It has an average elevation of 473 meters (1,552 ft) thus receives heavy rainfall from August to November. Because of good forest cover and moderate elevation, the location has a tropical highland climate, averaging about 27 °C (81 °F) in summer and 18 °C (64 °F) in winter. Between October.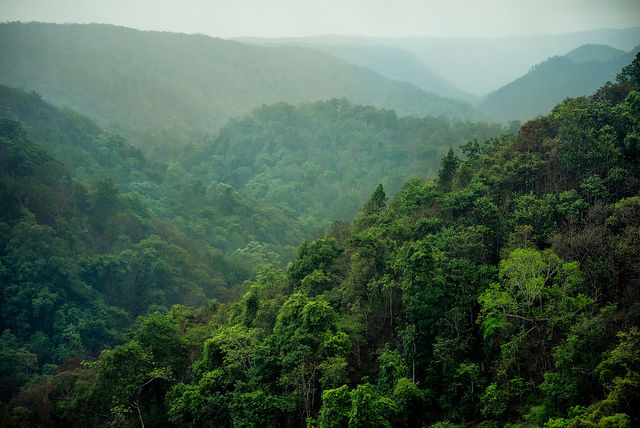 February, the optimal temperature ranges between 15 degrees to 25 degrees with the lowest being around the last week of December when the temperature can reach 7 to 8 degree.
Summer temperature ranges between 30 to 34 degrees and it generally lasts between the months of March and June.
Location of Dandeli
Dandeli is a small city located at the Uttara Kannada district of Karnataka, India, in the Western Ghats region. This is surrounded by natural, historical, and religious landmarks: the River Kali, the caves of Kavala, the Syntheri Rocks, the Ulavi temple, Sykes point, and the Supa hydroelectric dam.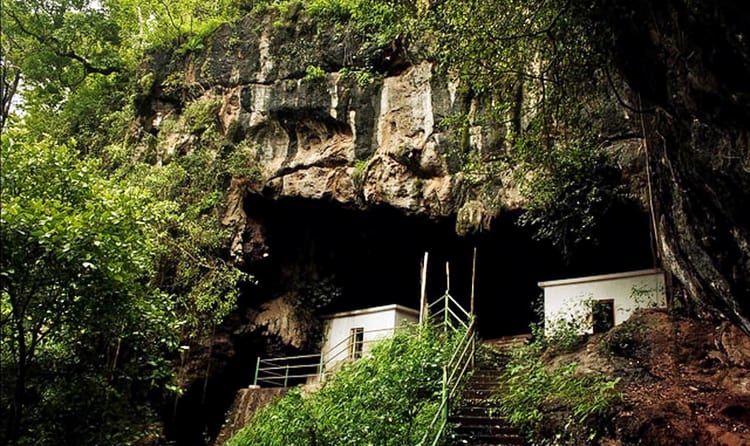 Karnataka's power corporation is situated in Ambikanagar which is 18 kilometers from Dandeli, where electricity is generated through hydropower. Nagajhari powerhouse is also there
How to reach
57 km from Dharwad
75 km from Hubli
110 km from Belgaum
117 km from Karwar
150 km from Goa
481 km away from Bangalore
Options to reach
1. REACH BY AIR
Closest Airport to Dandeli includes Hubli at 75 km, Belgaum at 110 km and Goa at 150 km. Goa airport is the most preferred choice, especially if you are an international traveler.
2. REACH BY TRAIN
Closest Railway Stations to Dandeli includes Alnavar at 32 km, Londa at 48 km, and Hubli at 75 km. Huli is the most suitable railway's station due to its good connectivity with almost the entire country.
3. REACH BY ROAD
This place is well connected to Bangalore, Mumbai (Bombay), Goa, Belgaum, Karwar and Dharwad, Hubli by road.
Best time to visit
KSRTC VRL Travels, SRS Travels, Sugama Travels, Durgamba Travels, Red Bus operates ample amount of buses from all over SOuthern parts of the country including Maharashtra.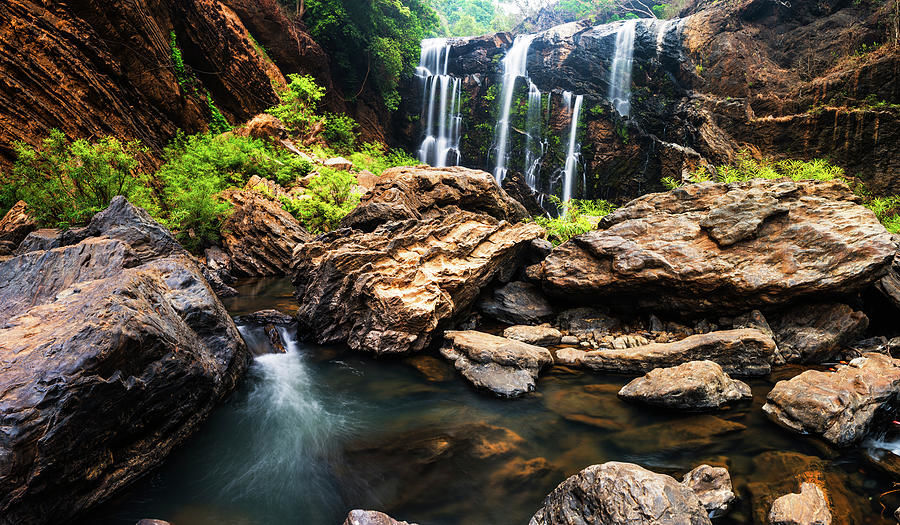 October to February is the best time to visit Dandeli in Karnataka though many expert travellers often say that during the monsoon phase in the month of July to September, Dandeli blooms into a wild beauty that cannot be explained unless seen with one's own eyes.
Nearby cities to visit from Dandeli
Haliyal 17 km
Londa 24 km
Yellapur 35 km
Mansur 40 km
Dharwad 48 km
Sanguem 48 km
Kaiga 50 km
Sanvordem 53 km
Curchorem 55 km
Quepem 59 km
Belgaum 68 km
Ichalkaranji 160 km
Kolhapur 160 km
Shimoga 180 km
Bijapur 209 km
Bellary 249 km
Mangalore 268 km
Solapur 300 km
Where to stay at Dandeli
It is one of the best prime tourist spots have many places to stay. From budget stay to luxury resort, there is a choice for one and all at Dandeli.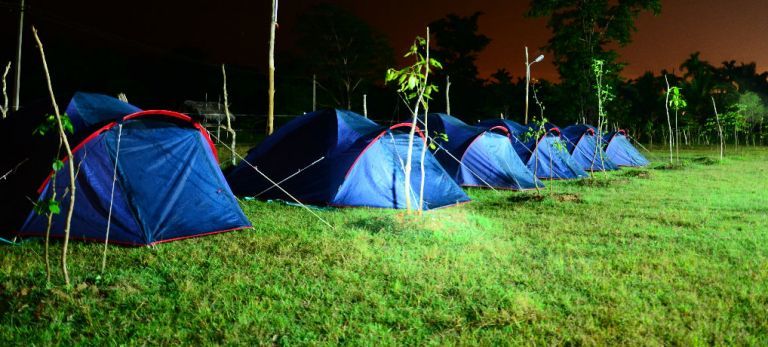 Top 3 places to stay under each category is listed below as per the best ratings are given by tourists.
Vacation Rentals –
Sangam Homestay
Sarovar Homestay
2 Star Basic Stay –
State Lodge
Jungle Inn
Kamat Yatrinivas
3 Star Budget Stay –
Hornbill River resort
Kali Adventure Camp
Century Resort
4 Star Luxury Stay –
Old Magazine House
Hotel Naveen Lakeside
Fairfield by Marriot Belagavi
5 Star Ultra Luxury Stay –
Taj Exotica
Denison Hotel
Novotel Dona Sylvia
Places to visit in Dandeli
It has a long list of stunning beauties to check out and explore. The sad truth is unless you have enough time in your hand, It cannot be explored completely.
Every spot in and around Dandeli has a unique story to tell and completely different from each other.

No two places at Dandeli are similar thus making it quite an interesting and exciting holiday destination unknown to many.
Some of the top-notch and most popular places to visit while in Dandeli includes
1. Kavala Caves
2. Wildlife sanctuary
3. Kulgi Nature Camp
4. Syntheri Rock
5. Sykes Point
6. Shiroli Peak
7. Anshi National Park
8. Moulangi Waterfall
9. Sathodi falls
10. Shivaji Fort
11. Kavadi Kere
12. Mini Tibet
13. Supa Dam
14. Sri Mallikarjunaya Temple
15. Kodasalli Backwaters
Things to do in Dandeli
Dandeli has a lot to offer if you are among those endless energetic group of travel enthusiasts. Below are the top things to do when you are in Dandeli
* Try the whitewater river rafting experience along the gushing waters of River Kali
* Try Jungle camping for a night at Anahi Tiger reserve
* Take a wildlife safari through the 14 km long deep forest of Dandeli
* Learn the art of Kayaking along the shallow coast of River Kali
* Try mountain biking along the Dandeli forest bike trail
* Take a ride on the unique Coracle boats
* Try trekking along the gated Dandeli Forest reserve
* Enjoy a few hrs of bathing at the natural jacuzzi of River Kali
* Try birdwatching and see
* Hike uphill to check out the massive Syntheri Rock
* Go on an exploration adventure to Kavala Caves
* Try Ziplining to cross the mighty gushing waters of River Kali
* Stay a night at the Kulgi Nature Camp
* Unwind and try Rock Climbing
* Take a moonlight boat ride with your partner
* Visit the magnificent Doodhsagar waterfall
* Learn about the unique cultures of the local tribal inhabitants of Dandeli
* Take a bath under the Sathodi Falls
* Check out the view of Dandeli from Shiroli Peak
* Visit the mighty Supa Dam
* Plan a picnic near Molangi Waterfalls
* Spend a few hours at the heavenly abode of Mallikarjuna Temple
* End your day while watching the Sunset at Ganeshgudi Hills
* Explore the history of Ulavi Temple
* Check out the majestic abandoned Shivaji Fort
Final Verdict
Dandeli is one of those few destinations in India that has a lot of activities to do and enjoy within a short distance. However, it is a place that is not exclusive to adrenaline junkies.
Home to one of the most spectacular wildlife and vegetation, it is a pleasurable travel destination for nature lovers and people who are looking to relax and rewind for a few days.
This article was originally published at travlics.com.