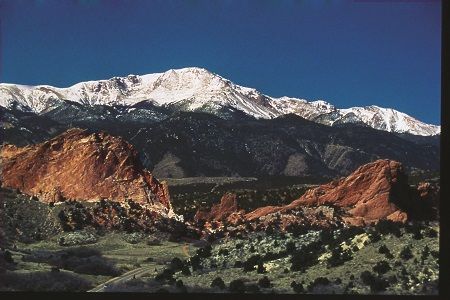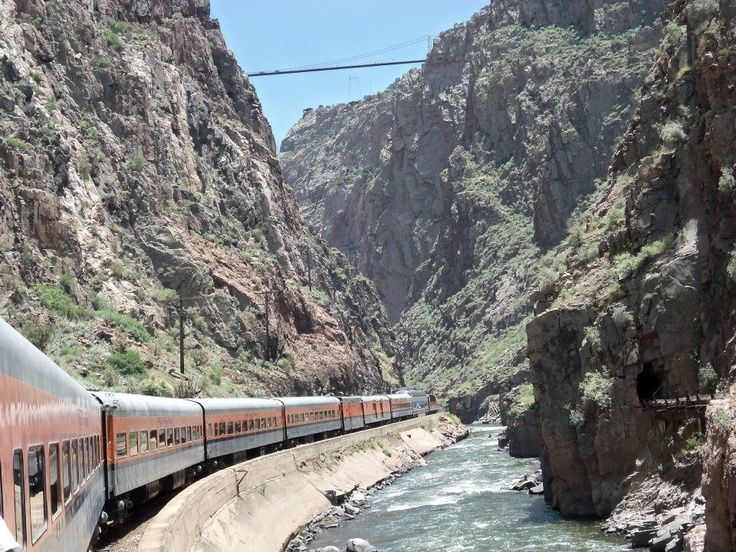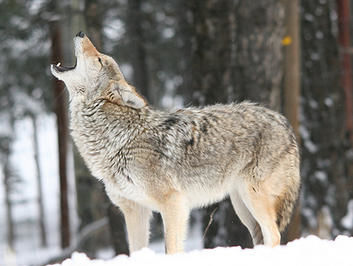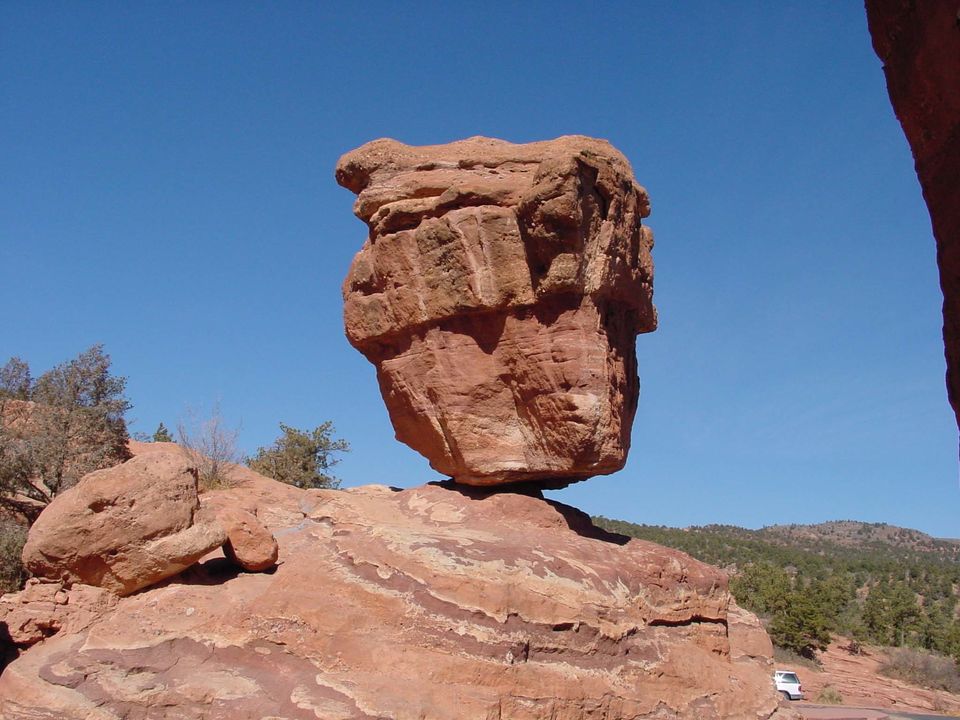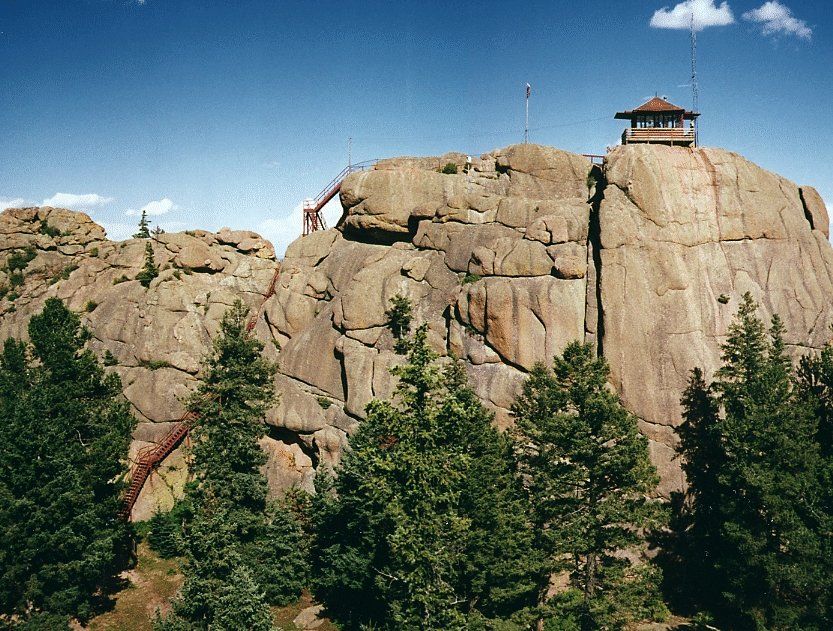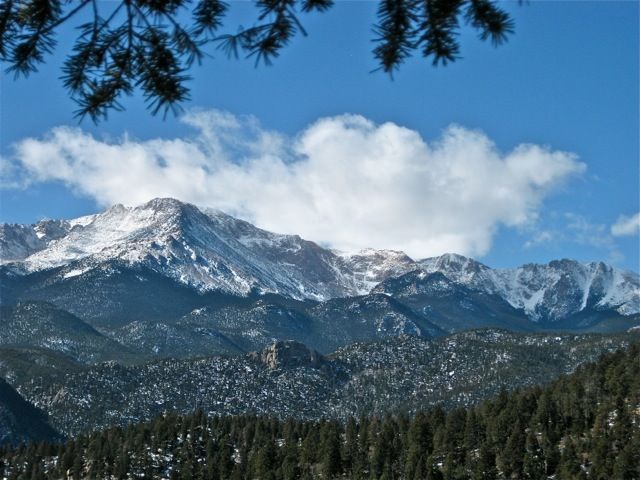 Colorado Springs, Colorado, is a great family travel destination with loads of activities to keep you entertained. There are also several options for easy day trips from Colorado Springs that allow you to further explore the mountains and high desert. Here are three of my favorite that offer very different experiences and views of this beautiful region.
Royal Gorge
About an hour's drive to the southwest of Colorado Springs lies the Royal Gorge; sometimes referred to as the "little Grand Canyon." Etched out by the Arkansas River which runs in its base, the Royal Gorge is a deep, narrow, rocky canyon; 1250 feet deep, 150 feet wide at the top, and only 50 feet wide at the bottom. The area is at a lower elevation and is both hotter and drier than Colorado Springs, giving it a much more desert feel. The canyon offers multiple activities that will make a great day trip from Colorado Springs for your family. Don't forget your camera.
Royal Gorge Route Railroad – Ride a train into and along the bottom of the canyon next to the Arkansas River. The 12 mile route snakes along the narrow river valley and has beautiful views. You can sit inside climate controlled cabins or sit outside on open air cars for unobstructed views. Dinner tours are also available.
Royal Gorge Bridge and Park – Walk over and get a bird's eye view of the beautiful canyon from America's highest suspension bridge. You can also ride a Gondola over the gorge (which is included with the cost of admission). At an extra cost, thrill seekers can ride a zip line across the canyon! This park is not for those afraid of heights.
Rafting the Arkansas River – This needs to be scheduled well ahead of time. Parts of the river definitely have intense white water for the thrill seeker. There are different levels of intensity from which to choose, not all of which are offered for all ages. This is obviously a seasonal activity. For families who seek adventure, this is a can't miss activity. You will find brochures at your hotel or you can search these online.
Woodland Park/Divide
Heading northwest through Manitou Springs on Hwy. 24 takes you up and over the front range of the Rockies. The drive is beautiful; first passing up the mountains and then into the high prairie beyond. Be prepared, the rise in elevation will make this a cooler excursion. Aside from the scenery, there are three stops along the way that your whole family, but especially the kids will love.
Rocky Mountain Dinosaur Resource Center in Woodland Park is great for dinosaur lovers. It is not large, but it is packed full of great exhibits. The tours are very informative and the tour guides are first class. You actually get to touch fossils. Kids will love the hands on activity center. You can purchase actual fossils for souvenirs.
Colorado Wolf and Wildlife Center in Divide is one of our fondest memories. Multiple species of wolves are present as are coyotes and fox. The animals are beautiful, and you are able to see them up close. Your guide (who when we visited was the owner/operator) is excellent telling about the different wolves, wolf history, and rescues, including several of the wolves on site. The highlight was hearing the Mexican Gray Wolves howl. Hauntingly beautiful, it sent chills up the spine. For an extra fee, you can have a much more up close and personal interaction, actually entering their habitat and walking with them. The Wolf Center is worth the drive from Colorado Springs even if you make no other stops.
Florissant Fossil Beds National Monument is a little further across the high prairie past Divide. An exhibit center displays excellently preserved plant and insect fossils. View petrified redwood stumps. Imagine Redwood trees in Alpine Colorado! Miles of easy hiking trails will allow you to explore. There is a daily Ranger led walk and a Jr. Ranger program that is great for kids. It occurs only once daily; so, check the schedule ahead of time.
Rampart Range Road
If you wish to get away from the crowds and explore the mountains, then driving the Rampart Range Road will make an excellent day trip from Colorado Springs. Rampart Range Road begins in the Garden of the Gods near the southwest entrance "behind" Balancing Rock. It is a single lane dirt road that runs 60 miles along the ridge of the front range through the Pike National Forest almost to Denver. Driving nonstop will take about 3 hours, with a 1 hour drive back I-25 to Colorado Springs. Be prepared! There are no facilities on the entire route: no rest rooms (just trees!), no fuel, no food. There are also only about 3 ways off of the road once on it. Pack toilet paper, plenty of drinks, and a food. Many scenic pull offs are available to stop and have a picnic. A jacket or sweater is a good idea too, even in summer, as most of the route is at near 9000 feet elevation and will be cooler. There is a sign at the entrance that recommends 4 wheel or all drive vehicles only. While this might make it more secure, comfortable, and easier on your cars suspension, it really isn't necessary. Watch the weather conditions as you do not want to be caught in the forest on a dirt road in a lightning storm! The Rampart Range Road was built by public works during the Great Depression and opened in 1938. Below are some driving options.
Garden of the Gods to Woodland Park is the most scenic part of the drive. Enjoy sweeping views of the Garden of the Gods, Colorado Springs and Manitou Springs as well as stunning, unobstructed views of Pikes Peak. This could easily be made at the start or end of your day trip to Woodland Park and Divide.
On to Mount Hermon Road takes you a few more miles into the forest of aspen and pines. The views to the east over the prairie and to the west of Pikes Peak become more obstructed. The straight, narrow trunks and yellow foliage of the aspen in fall will not disappoint, though. Mount Hermon Road comes out just north of the Air Force Academy and has easy access to the I25.
To the end at Hwy. 67. The rest of the route is through deep forest: trees, trees, and more trees. It encompasses about 1/2 of the drive. Some children might get bored. There are many places to stop for hikes and exploration, though. The most interesting site along this last stretch is Devils Head, the only active US Forest Service fire lookout tower in all of Colorado. The tower can be reached by the Devils Head National Recreation Trail, a 1.4 mile uphill hike, followed by over 140 steps up to the top of the tower. Parking is $5. There actually are restrooms here! The view is amazing as you can literally see for miles and miles in all directions, over the prairie to the east and onto the Continental Divide to the west. "Devil's Head Fire Lookout Tower off of Rampart Range Road" (photo from forestry service web site) Notice the stairs!
There is so much to do in and around Colorado Springs! Your family will love every minute of their adventure. Try these day trips from Colorado Springs on your next visit.
This trip was originally published on Family Travel Escapades.