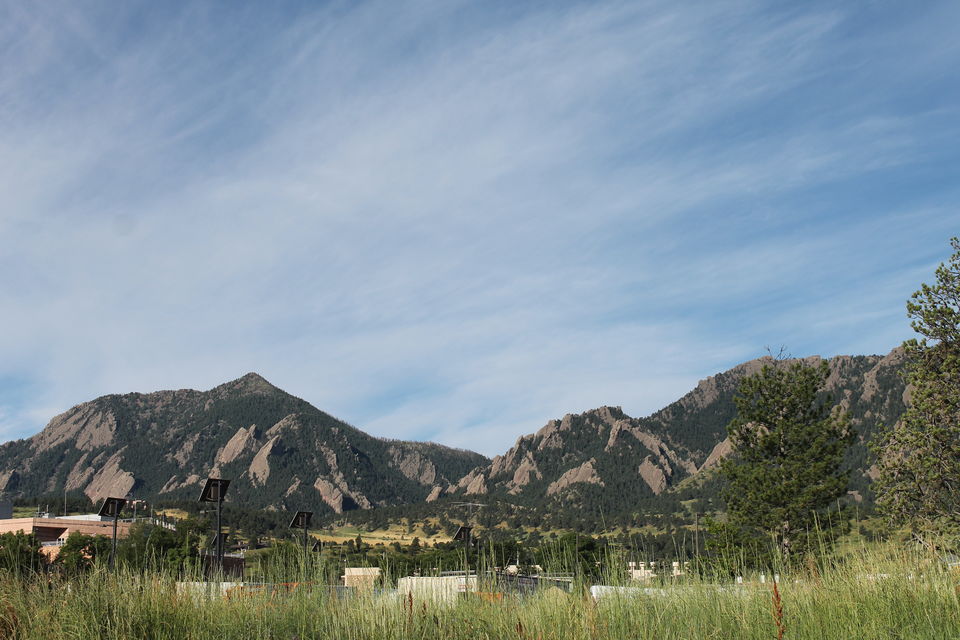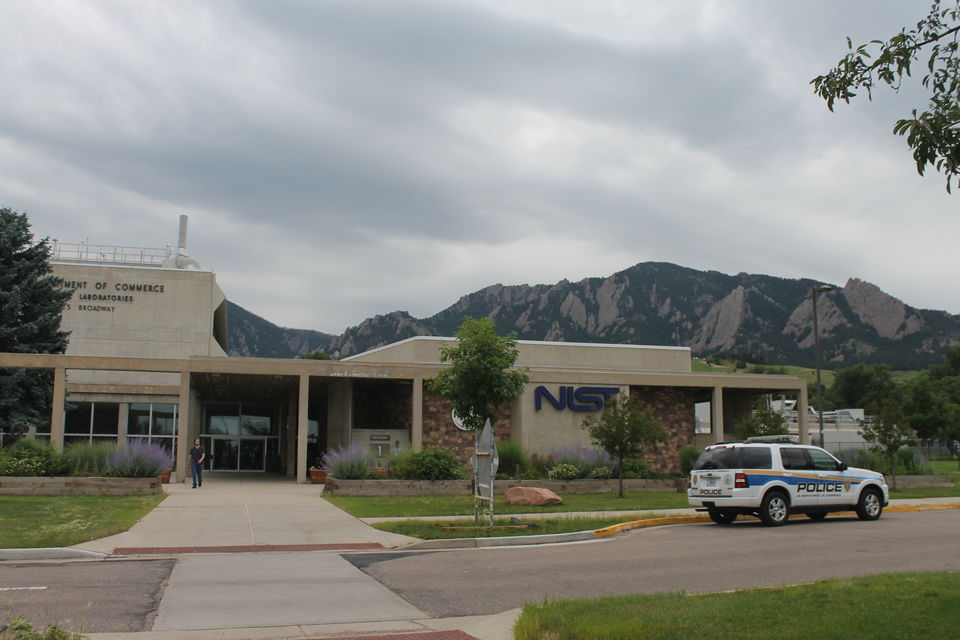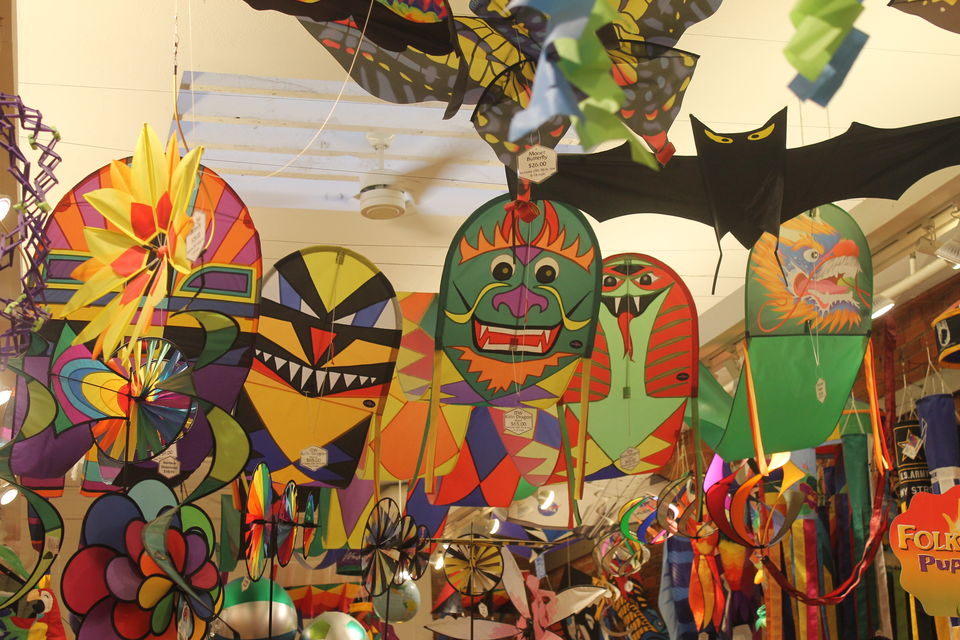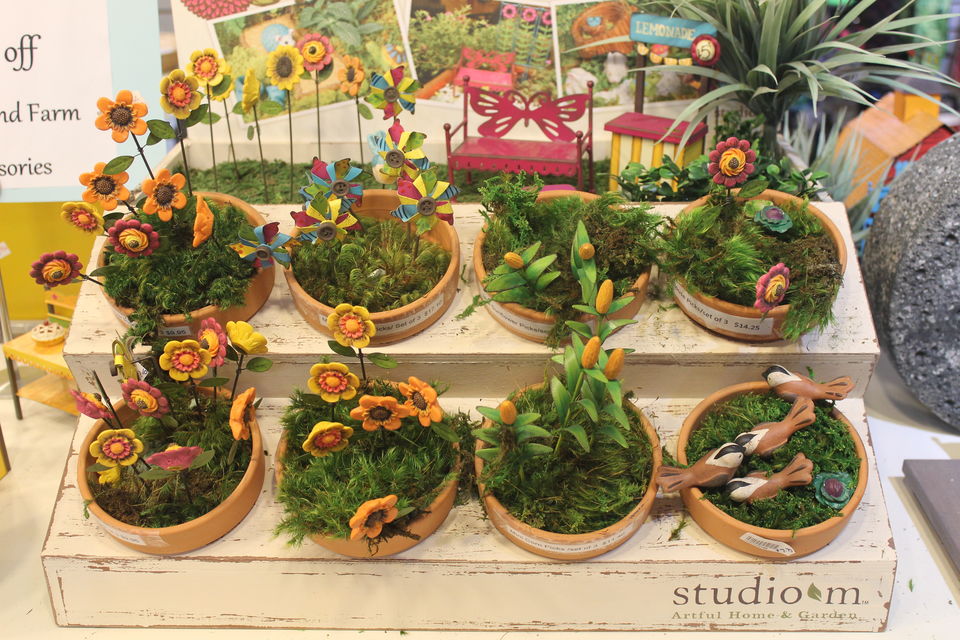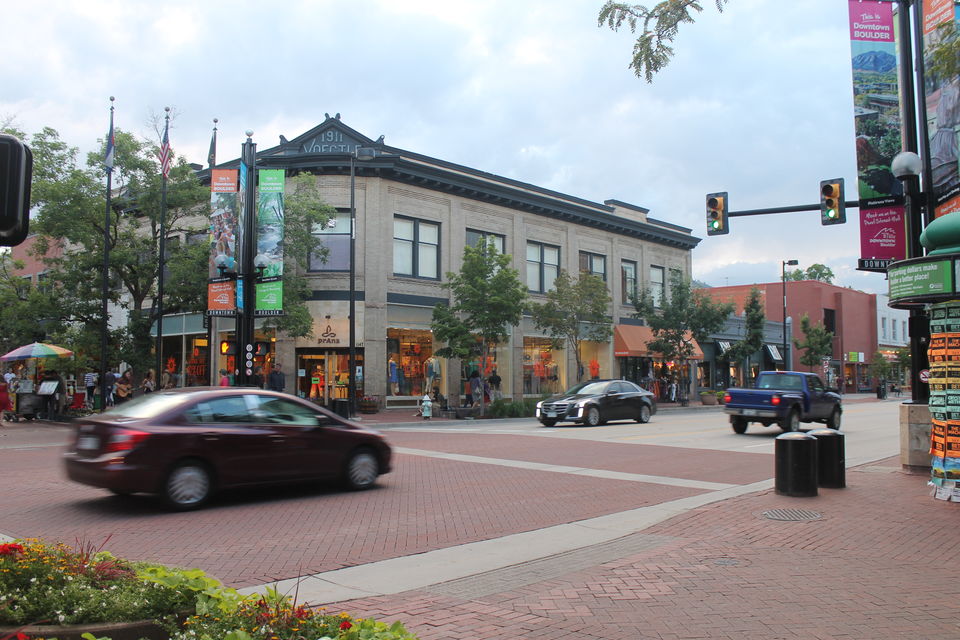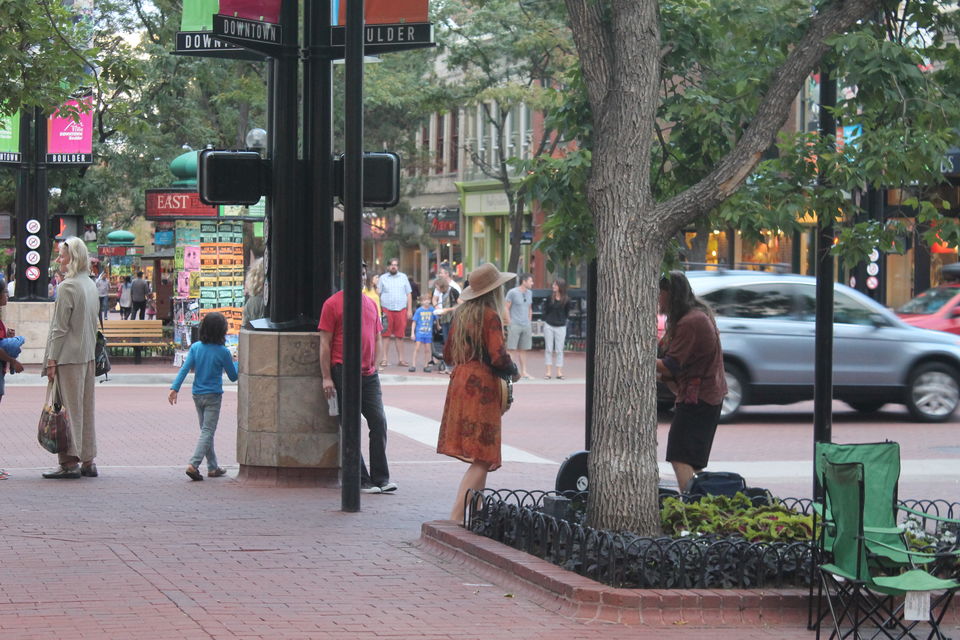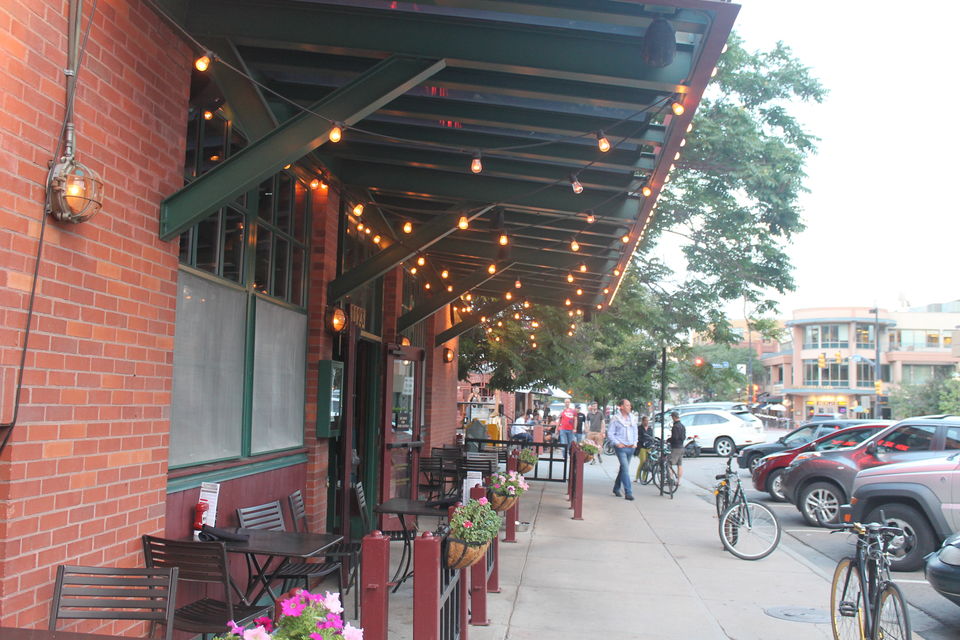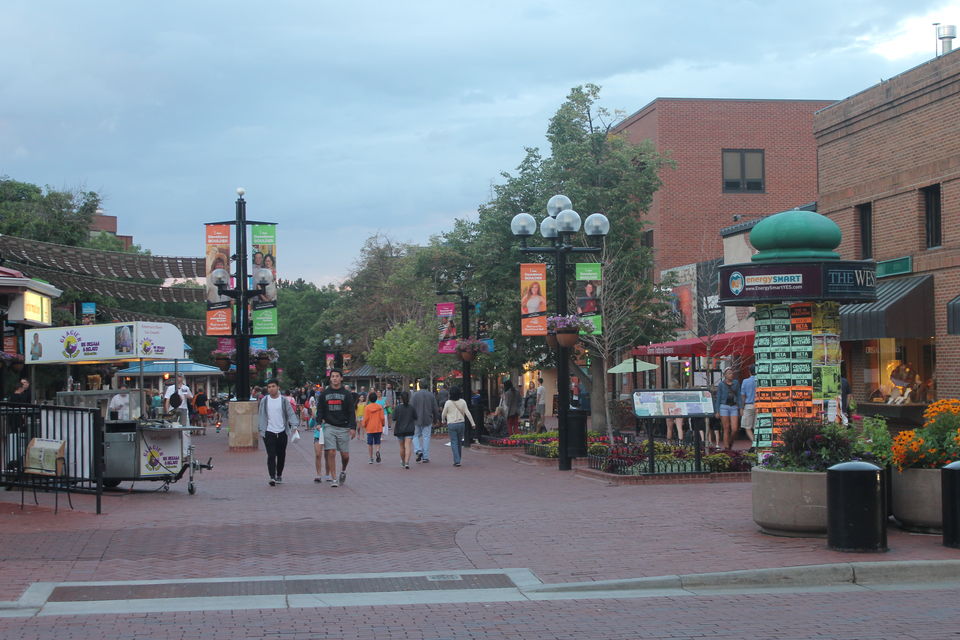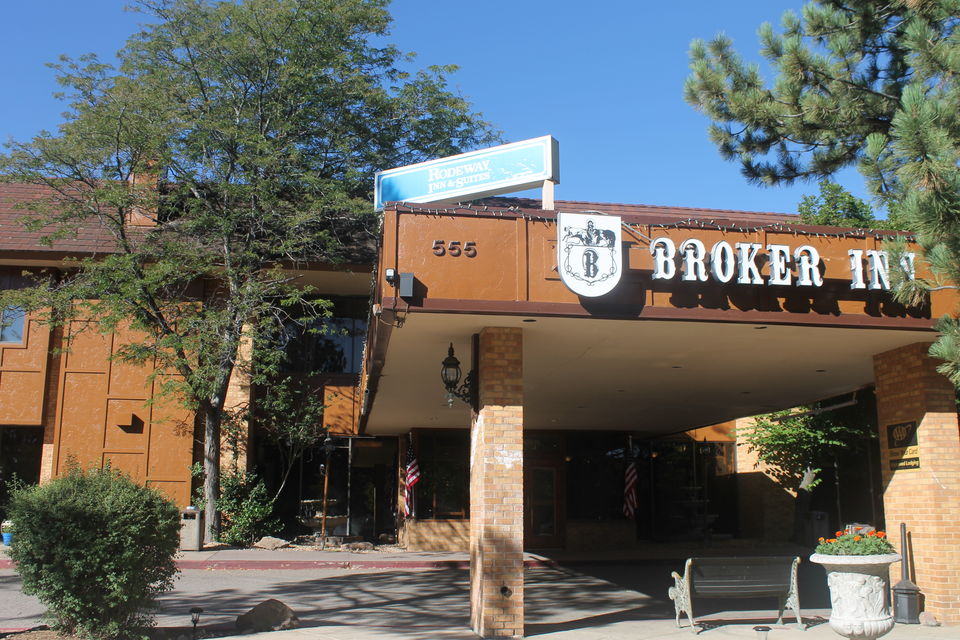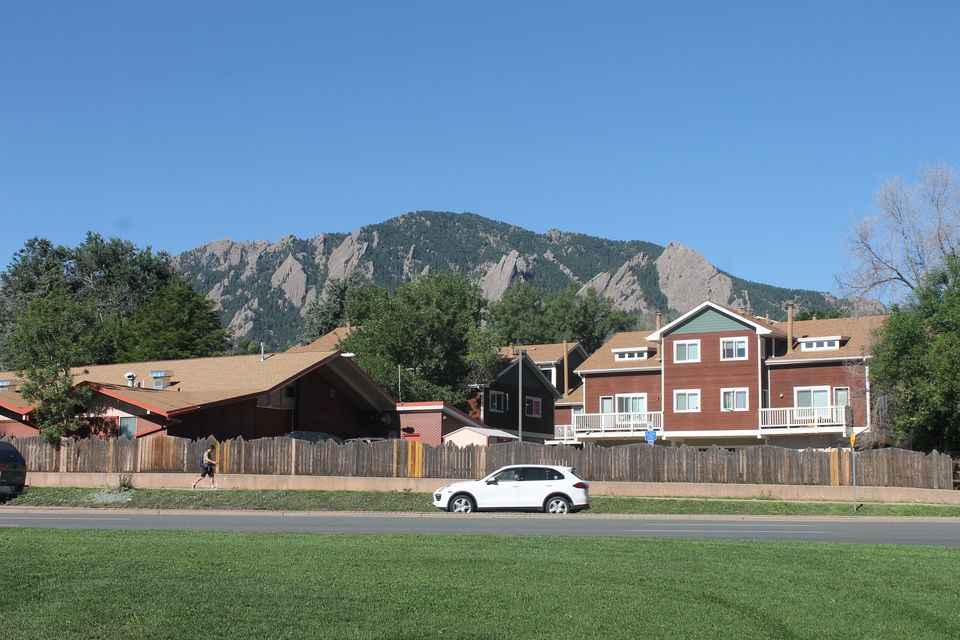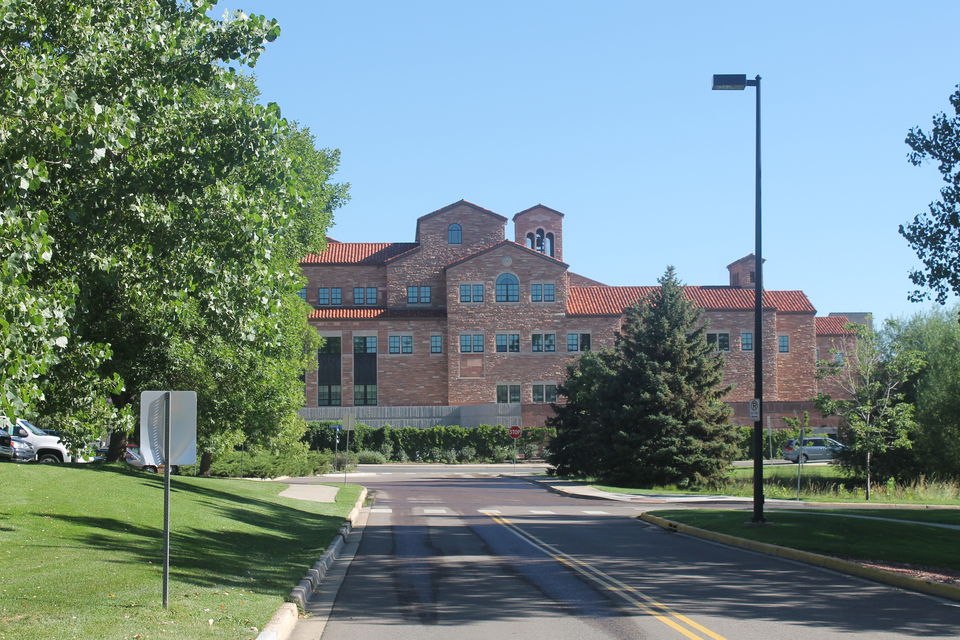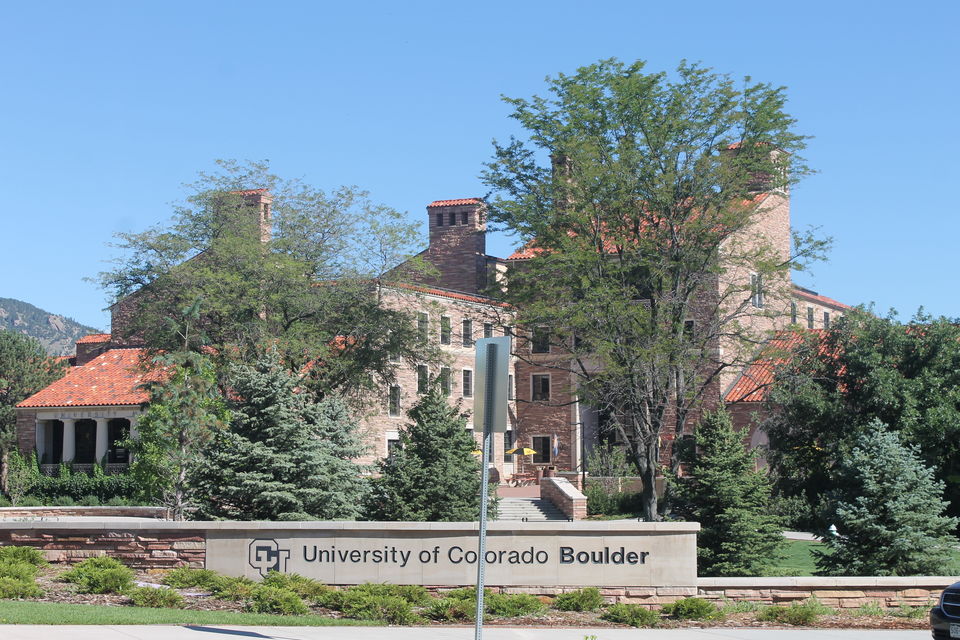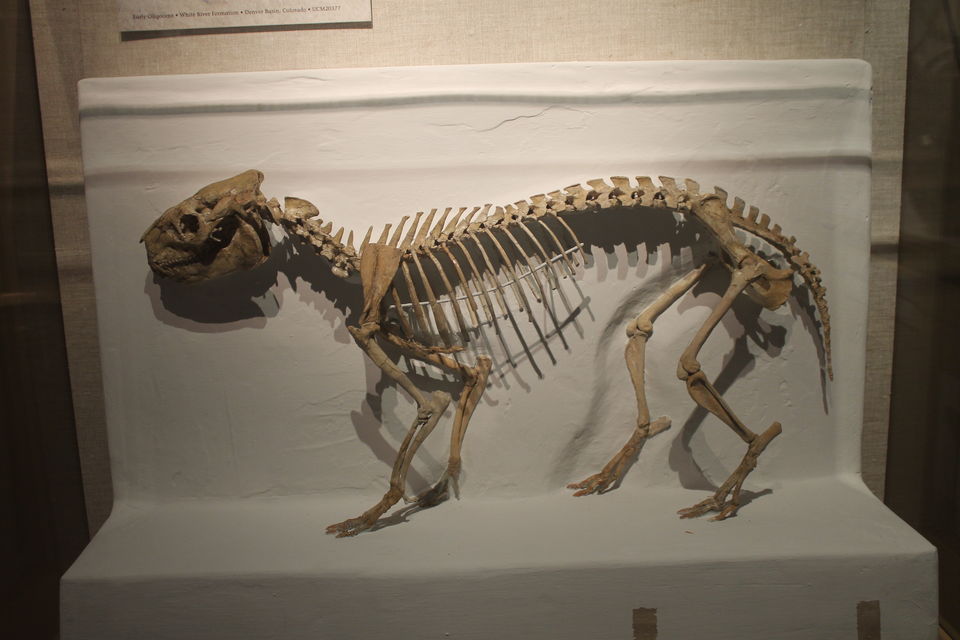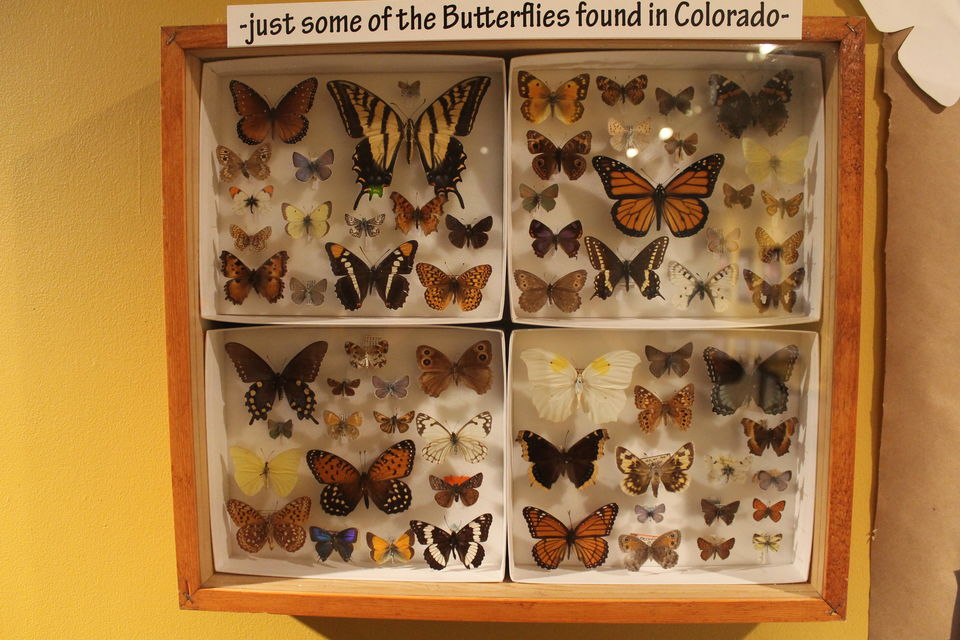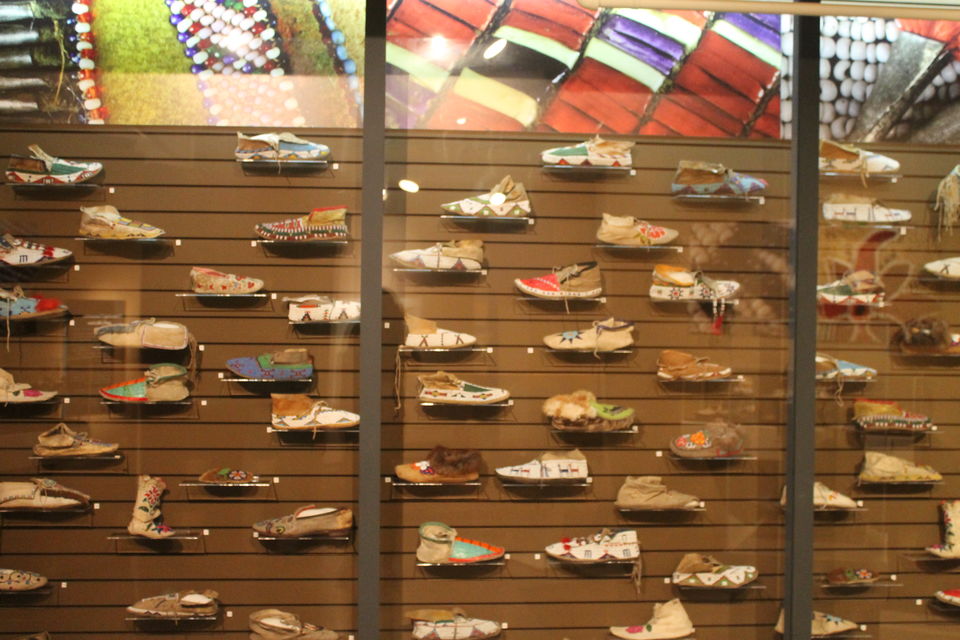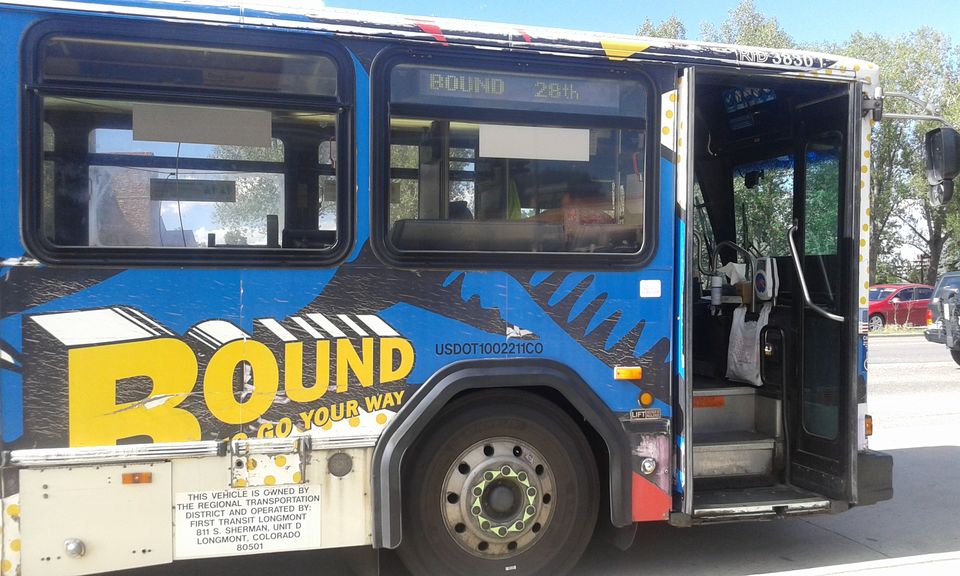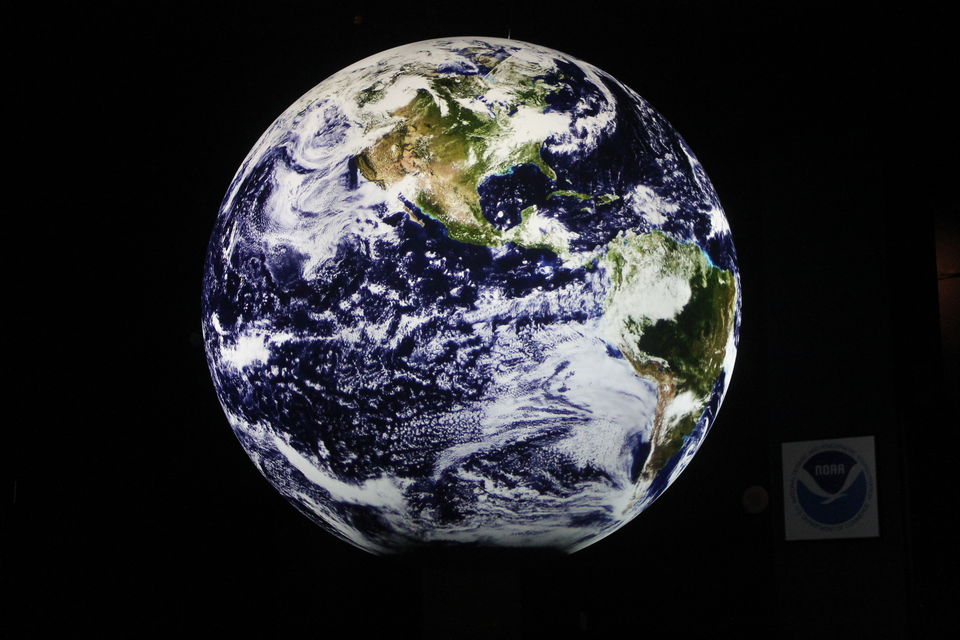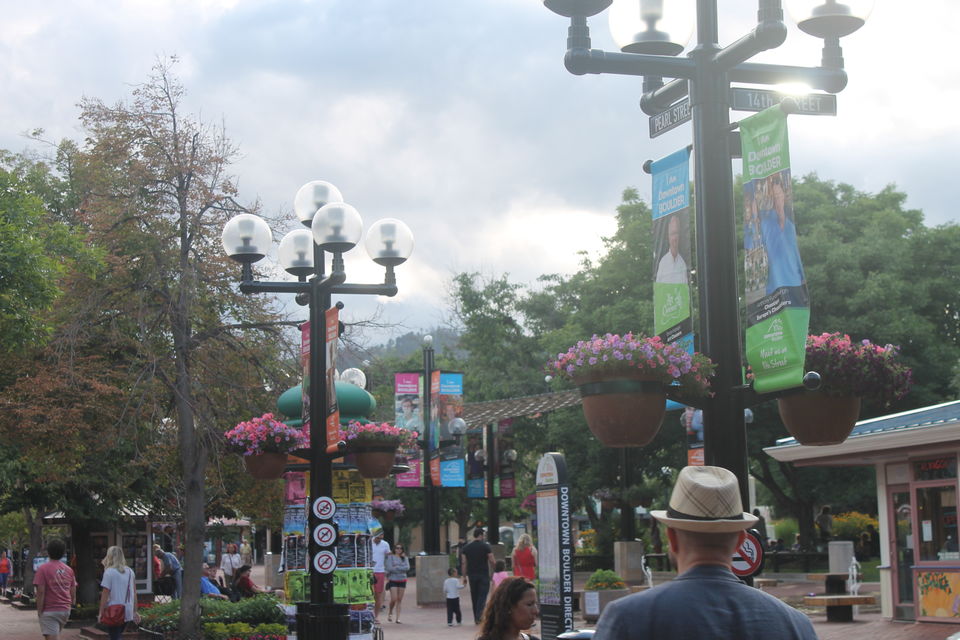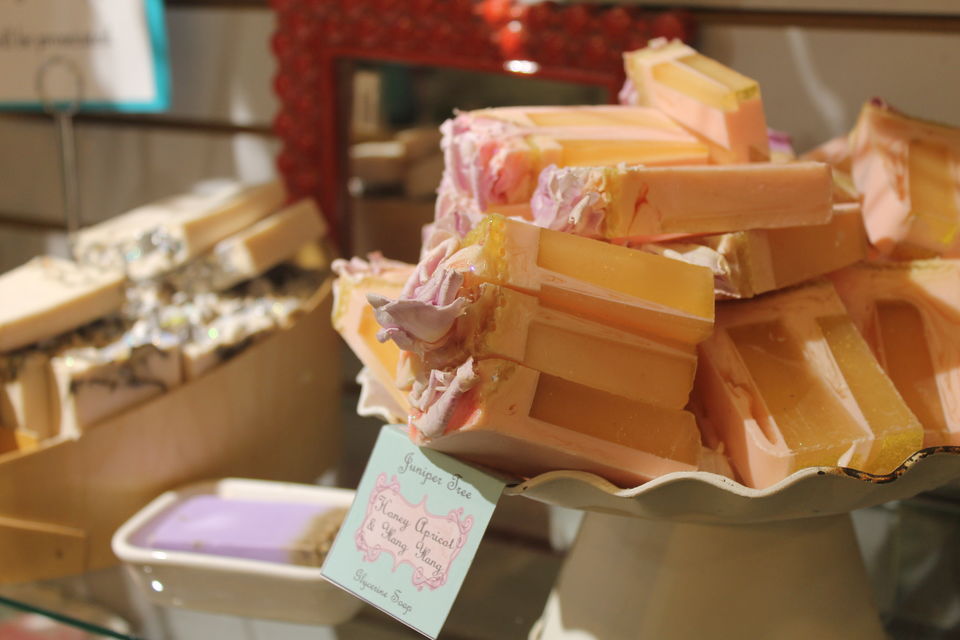 USP
Boulder is the happiest place in the US according to the CBS Sunday morning, which I believe is actually true. The best part of the Boulder is its people. They are helpful, concerned, responsible and generous, that too in an infectious way. It's the people of Boulder who made my trip memorable.
TRIP SUMMARY
I reached Boulder around 2 AM (local time) and therefore I was partly unaware of its scenic beauty. It was when the sun came up and I first realized that I'm standing right in front of the Flatirons. It was such a beautiful experience that thinking about it still gives me goose bumps. I suppose it was not entirely out of the scenic pleasure. It was the fact that I, finally, made to this place after changing three flights and thirty eight hours of journey, that too all alone.
Boulder is where the Great Plains meet the Rocky mountains and therefore it has a unique climatology. The air is so clean that you can see the horizon, which is not possible anywhere in my own country. The sky of Boulder is striking blue and you can see a lot of interesting cloud formations (maybe that's why one of the biggest Meteorology Lab, NCAR, is in Boulder). During my stay in Boulder, I stayed at the Rodeway Inn and Suites- The Broker. The hotel looks old and smells of wood but it is hygienic. The breakfast was good and the staff was very helping and cooperative.
Boulder is situated in the foot of Rocky mountains. Since I was staying right beneath the mountains, the full picture of mountains was not visible. It was only while travelling from Denver to Boulder I could actually see the magnificent Rocky mountains.
I must admit that it was the most exquisite moment of my entire life when I first saw those mountains. That view is still very fresh in my eyes. A huge plain covered in various shades of green, sparkling blue-grey sky, sunlight peeping through the clouds and there it stood- the mighty Rocky mountains. With snow clad peaks. Before visiting Boulder I googled the Rocky Mountains about a zillion times and I was expecting the view to be good but not this good. And I was least expecting the snow. That view makes me wants to go to the Boulder all over again.
HOW TO REACH
Nearest airport: Denver International Airport
Denver to Boulder: Boulder is around 50 km from Denver. You can hire a private taxi from the airport or take a RTD bus. For light packers, RTD bus is the best option. However, I would highly recommend SuperShuttle which is a to and fro shared cab facility from the Denver International Airport. It is much cheaper than the private taxi and at the same time convenient than the RTD buses.
COMMUTING IN BOULDER
Commuting in Boulder is a minor issue if you're a tourist. The best way to commute within Boulder is to rent a bicycle or use RTD bus service. The RTD bus service is excellent and the bus drivers are really helpful (and sweet!). In fact the buses are as beautiful as Boulder and have fancy names like SKIP, DASH, HOP, JUMP etc.. The buses comes after every 15-30 minutes interval. RTD guide is available in each bus which contains information regarding the bus route and timings. Every RTD ticket is valid for a particular route for a total duration of 3 hours, which means if you're travelling back and forth within 3 hours, you don't have to pay twice. The ticket price within Boulder is 2.25 USD but don't forget to carry the change as RTD do not provide change. The best part about the RTD is that it provides 'Bike-n-Ride' facility. Which means you can cycle to your college or work and if you're tired, hop on a bus at the nearest bus stand and take your cycle with you on the bus.
SOME COOL PLACES TO VISIT IN BOULDER
Pearl Street Mall: It's always spring here. Lilies, Chrysanthemum, Daisies, Dahlia and what not. Renowned restaurants with sitting on both sides of the pavement. Street performers. Musicians. Acrobats. Magicians. A total heaven for foodies and shoppers!
Colorado Chautauqua Park: A peaceful place. Meant for those who loves trekking.
Flatirons: If you love hiking, you'll love Flatirons.
NOAA: A must visit even though you are least interested in science. There is a lab tour every Thursday which is open for public. The highlight of the tour is Science on Sphere (SOS). It's absolutely cool and stunning.
29th street: Boulder's retail center with a lot of famous brand showrooms.
Museum of Ancient and Natural History: Walk-in museum with original fossils of dinosaurs on display. Two floors filled with a lot of artifacts. Takes around 3 hours time to see the full museum. I totally loved this place!
FOOD FOR VEGANS
There are numerous food options for non-vegetarians however for vegans the options are limited. I would suggest 'The Taj' restaurant on the Baseline road. It offers you a buffet under 20 USD with a 3 course meal.