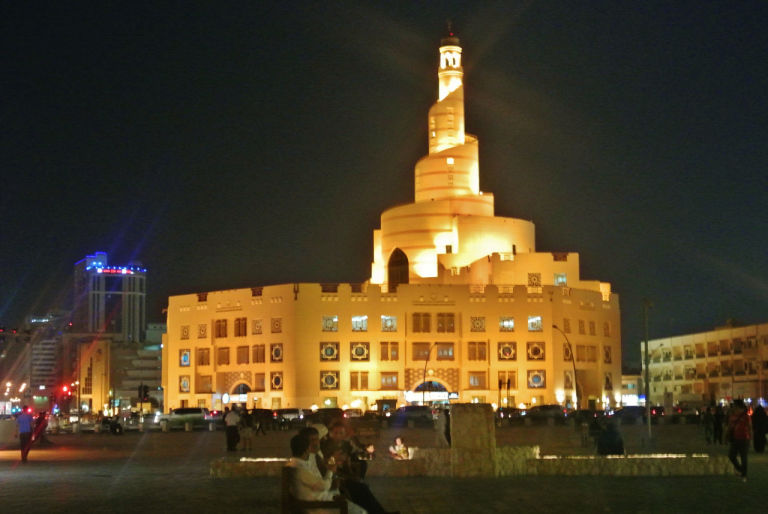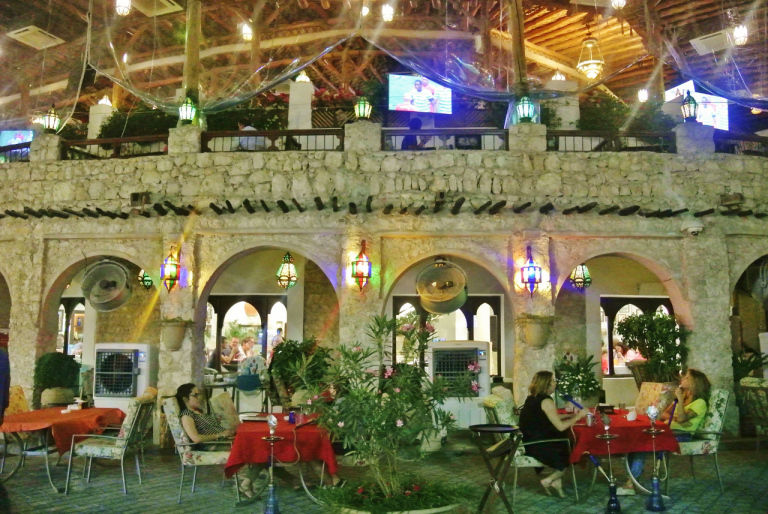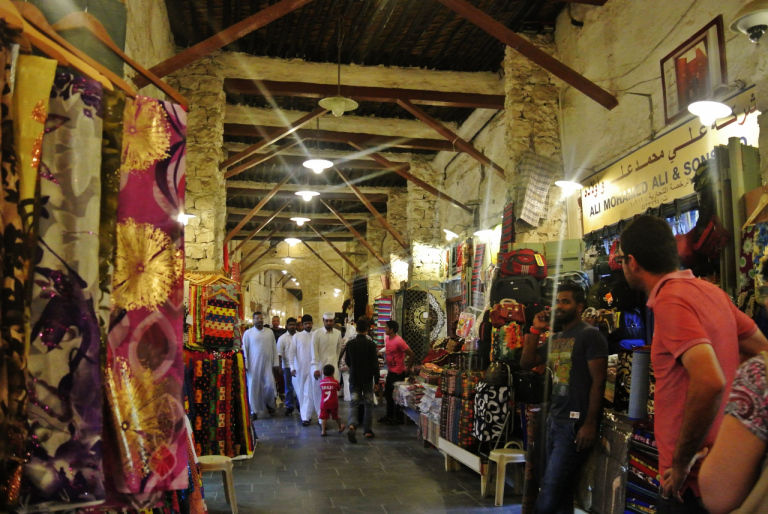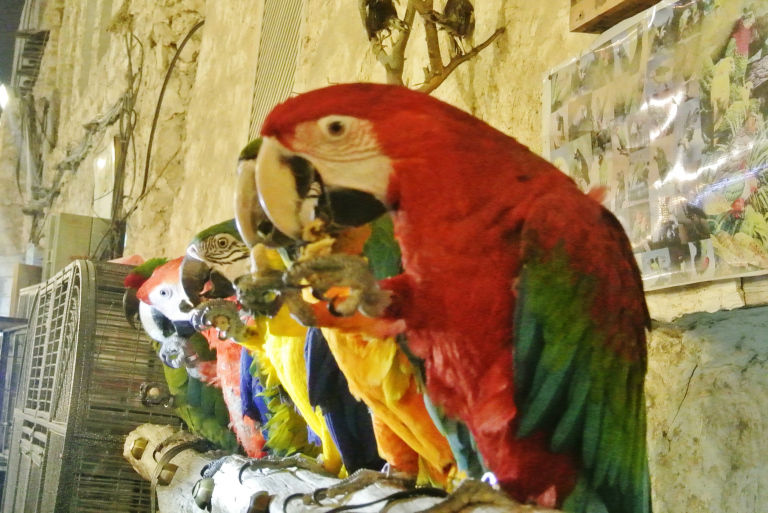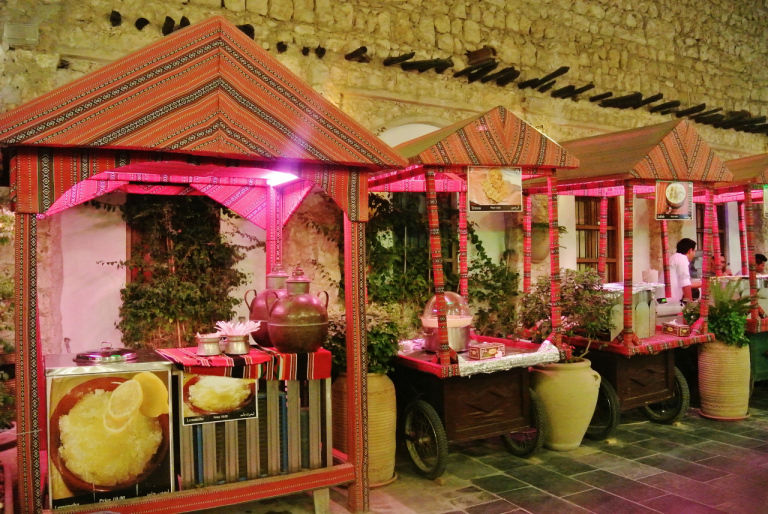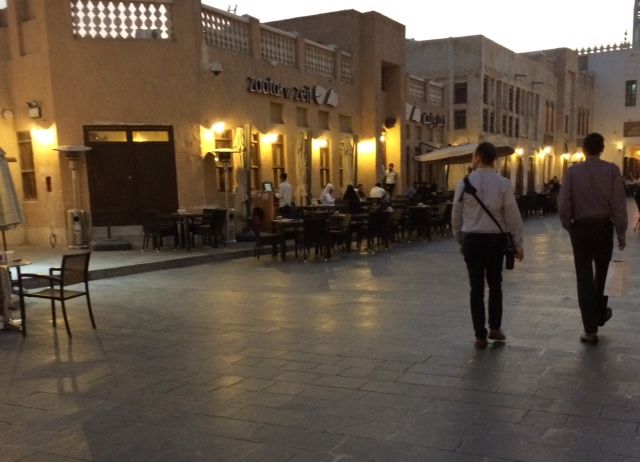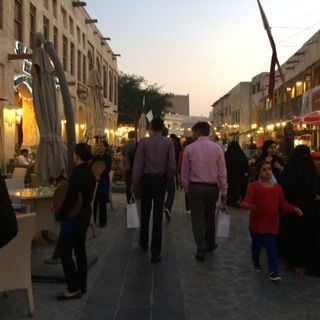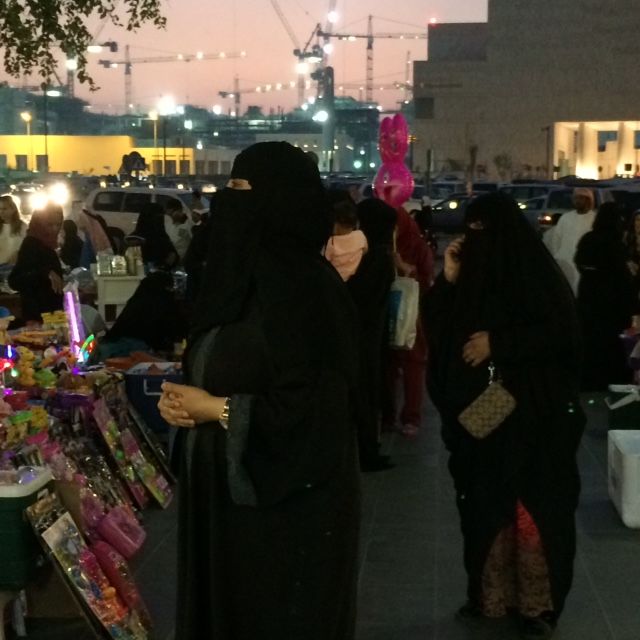 As I turn right from the narrow alleyway I see a line of stone and wood shops with mud-rendered walls. People are haggling with store-owners as they buy spices, perfumes, antiques and silk. I'm in a 19th century traditional Arabic spice market.
Except it is 2015.
A man is asking another for the Wi-Fi password.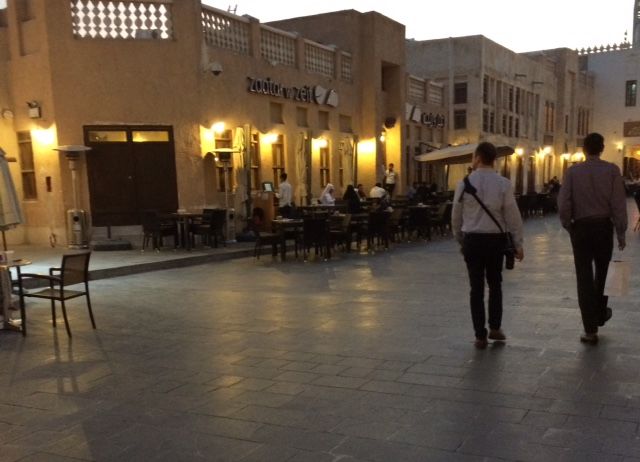 I am in Souq Waqif in Doha, the capital city of Qatar. The souq, which means "standing market", is an open-air traditional market in Middle Eastern countries. Back in the day locals and Bedouins would travel to the area to buy and sell wool, fish and goats etc.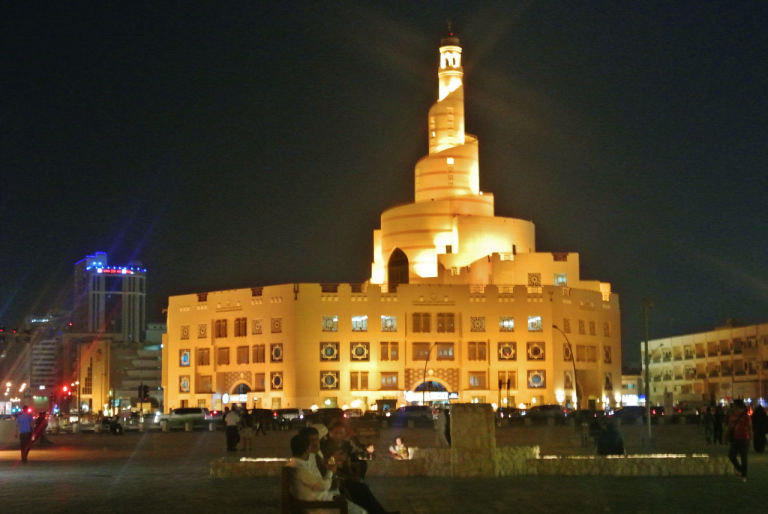 Photo credit: www.thegreekpinay.com
First, a little history
It is interesting how the souq once close to demolition has risen like a phoenix to become the cultural and social heart of Doha. In 2006, the souq was renovated to look like a 19th century market, with modern buildings giving way to cobbled lanes and mud-rendered shops which incorporated traditional Qatari architectural elements.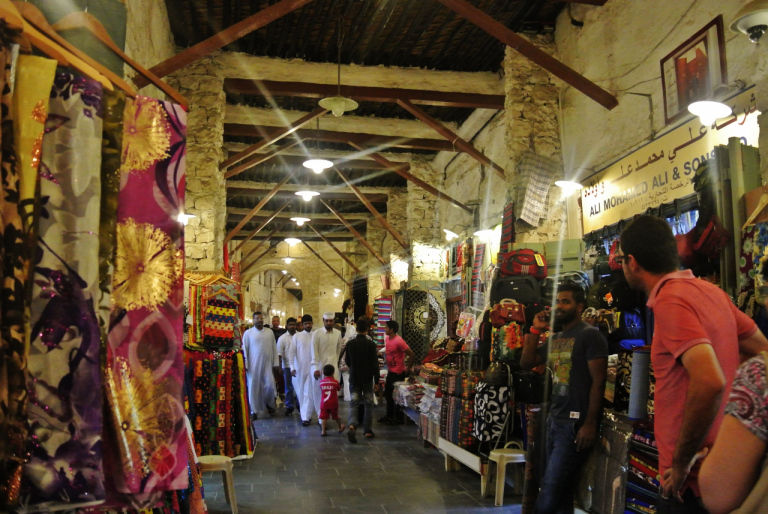 Photo credit: www.thegreekpinay.com
The glitter of it all !
I walk around the market aimlessly for a while until I see a building which says Information Center. A man wearing the Qatari dress greets me. He is very polite. He gives me directions, tells me about things I can buy from the market and that I should definitely bargain at shops especially if I'm buying cloth fabric. I thank him and go to the cloth market.
It kind of reminds me of narrow passages of Chandni Chowk in Delhi where shimmering duppattas, sparkling clothes are hanging outside shops, begging to be seen. But the souq is clean as a whistle, there are no paan-stained corners here and there is no littering.
As I muse over the apparent cleanliness of the souq, glittering silk fabric and embroidered pashmina shawls catch my eye. I buy a few items and move to the next alley.
Go 'nuts' over spices
I can see kilos of tempting spices, nuts and dried fruits kept in baskets and sacks outside the shops. I can identify turmeric, cumin and dates but others look quite alien to me. I pick up a few pieces of what seems like an assortment of some kind of orange dried fruits. The shop-owner tells me they are special because they are from Iran. They are not light on the pocket so that is all that I buy before quickly moving away from the alleys and towards the entry where I can spot some restaurants.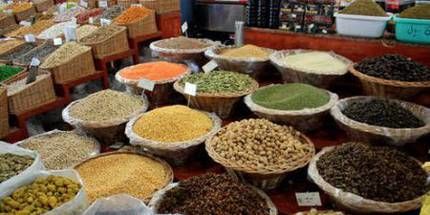 Photo credit: www.hotelsindoha.com
Restaurants
I'm spoiled for choice. There are so many restaurants where I can enjoy Lebanese, Moroccan, Turkish, and North Indian cuisines to name a few. On days when it is not too hot, people like to occupy the outdoor-sitting of the restaurants.
The fruity fragrance of sheesha mixes with the smell of various spices, producing an aroma the souq can rightly claim as its own.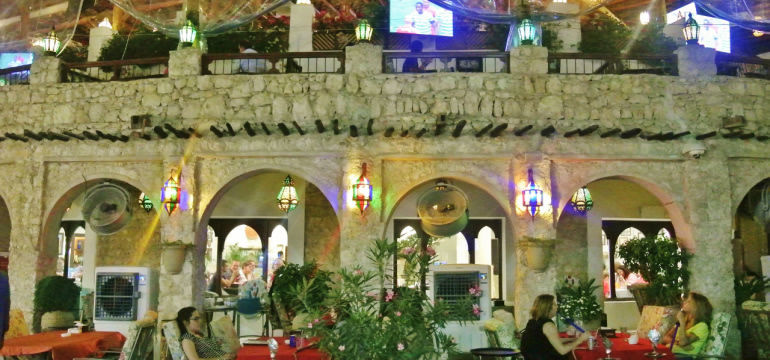 Photo credit: www.thegreekpinay.com
Falcon Souq: Birds of gold!
A trip to the souq is incomplete without catching a glimpse of the Falcon Souq which is adjacent to Souq Wakif.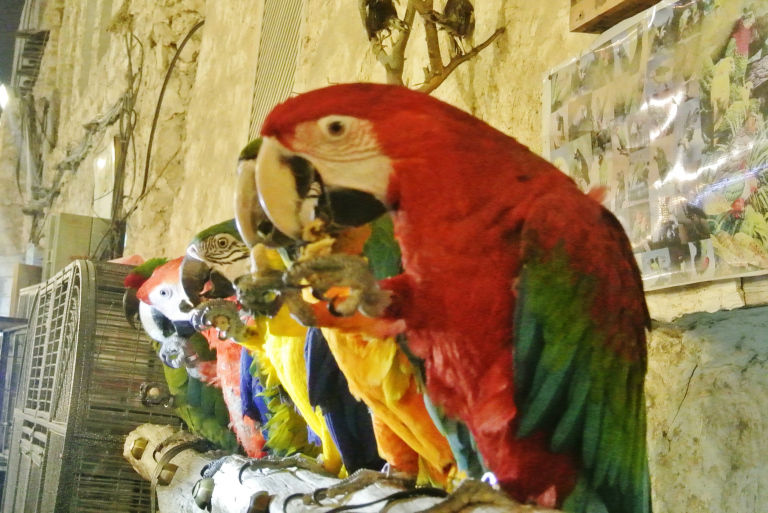 Photo credit: www.thegreekpinay.com
The Falcon Souq is all about falcons. It sells everything from hoods and training materials needed to train the birds of prey to the birds themselves. I walk around the falcon showroom, where the brightly-coloured birds are resting on their perches. I notice their razor-sharp talons. "The birds are trained and dangerous you are better off not touching them," the keeper warns me.
In ancient times, falcons were so highly valued that they were worth more than their weight in gold. Even today falconers are willing to spend more than USD 100,000 (around 66 lakh) for the bird.
If Doha is on your list of must-visit places, do not forget to include Souq Wakif on your itinerary. The souvenirs you can buy here for your loved ones will be way cheaper than stuff you find at the airport. You can buy Qatari man and woman shaped salt shakers and mugs. Silver jewelry and traditional coffee pots also make good gift items.