1) Desert Safari.....
Dubai desert safari is famous all over the world so in your trip it should be the first things to do that book a Desert Safari.
There are lot of tours you can opt for but I booked through Al khayma and they have charged around Rs 4900/- per head and what included in my package was :
BBQ Dinner in Desert
Desert Safari
Belly Dancing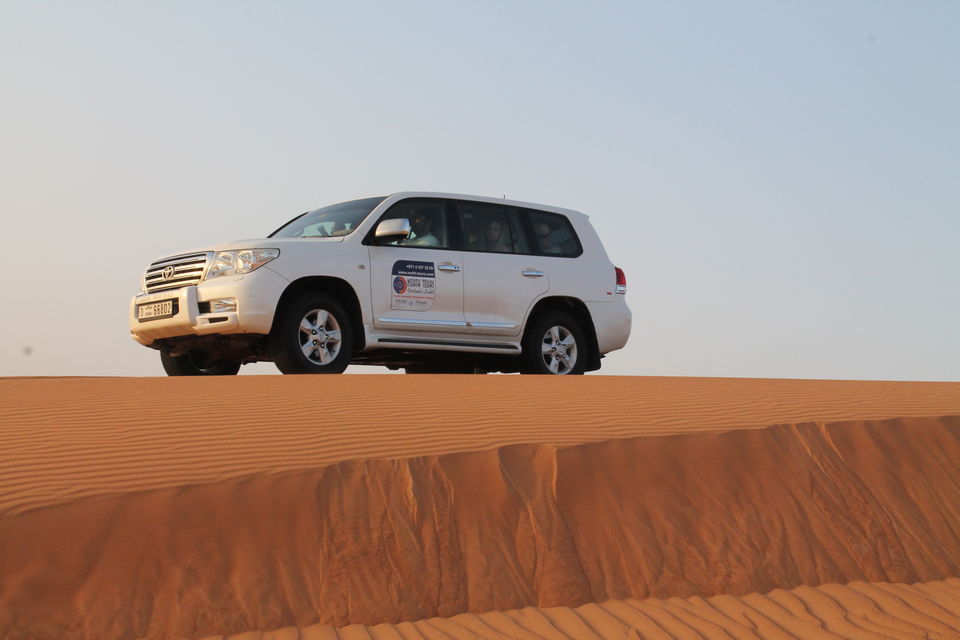 2) Book A Hummer Tour
If it could be affordable for you the most happening thing for you guys is to book a hummer and have an out of the world experience in desert.
Its bit expensive though as the tour will cost you around..... AED 2000 approximately but your experience will be ultimate and classy.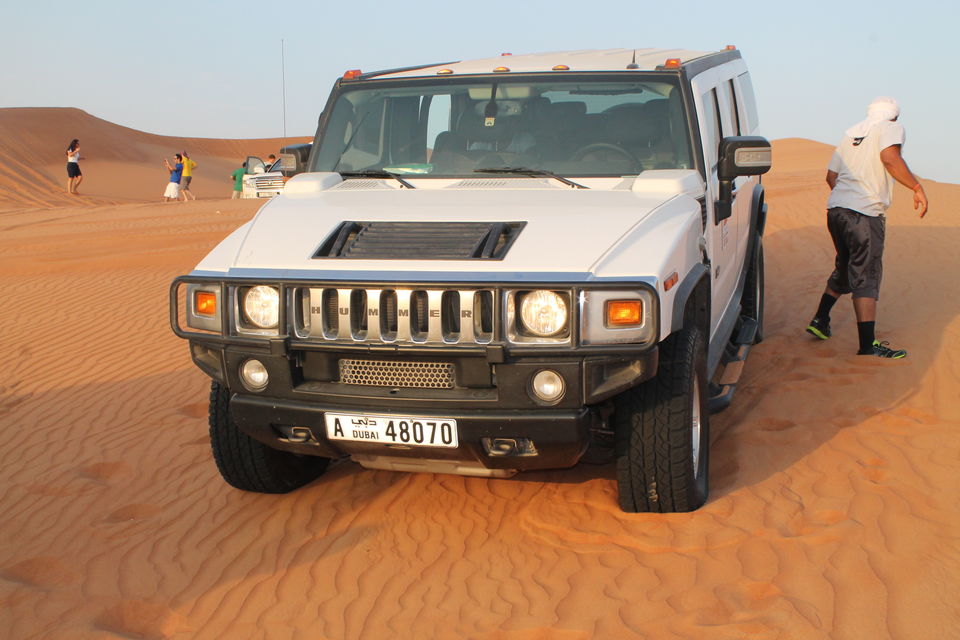 3) Posing In Desert.....
Once they drop you in desert pose as much as you can as the pictures comes so perfect in that red dune sand desert.Had an amazing time and very nice collection of pictures with hubby.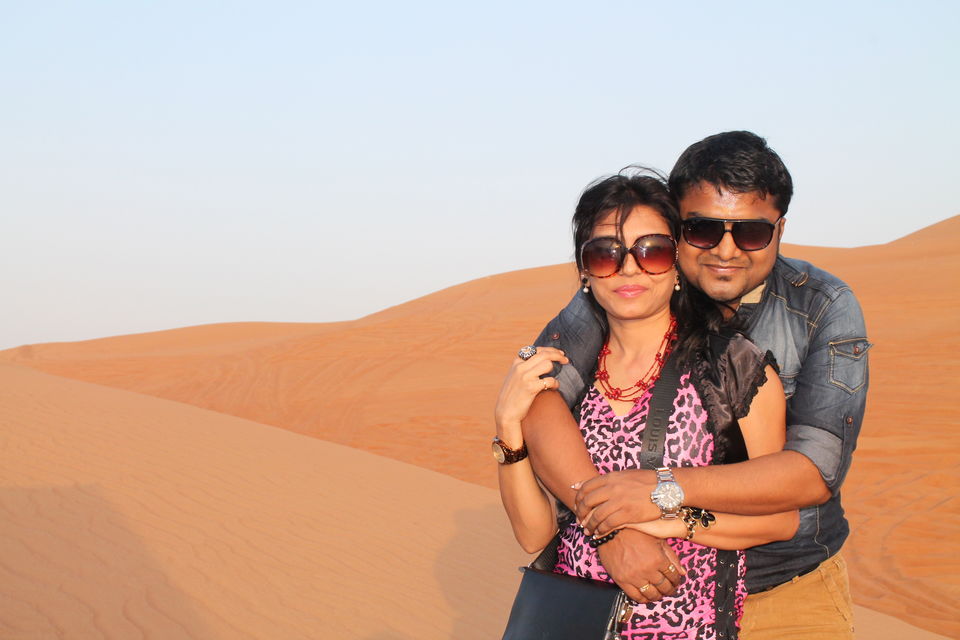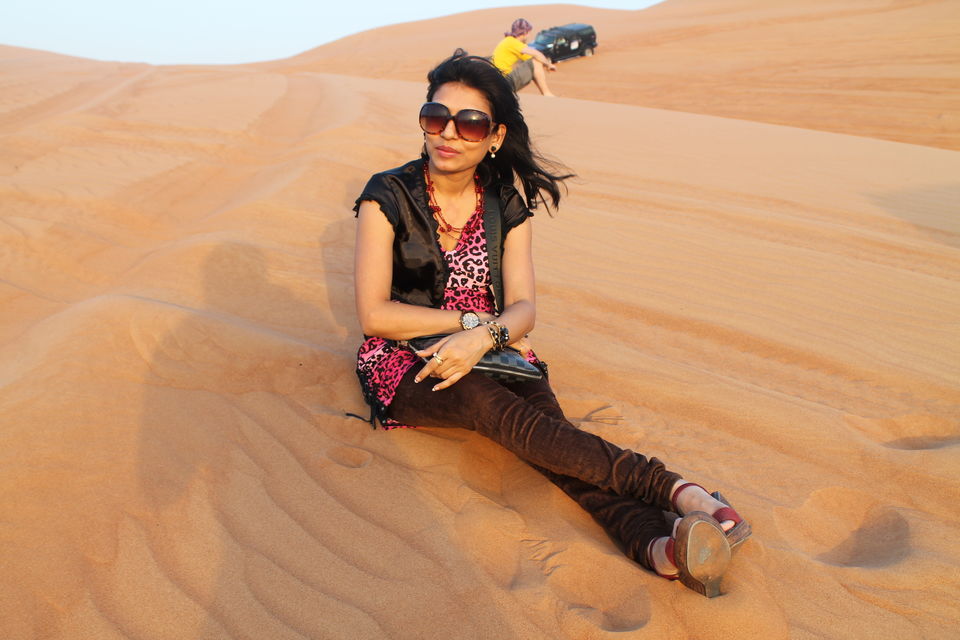 4) Camel Ride....
When in Desert thats the most mandatory thing to do and a fun activity which completes your charm of a desert visit.
In the evenings the place gets over-crowded so be patience because limited number of camels are there so you need to wait around half an hour and it could be more.
But at a minimum charge they give you a very nice experience.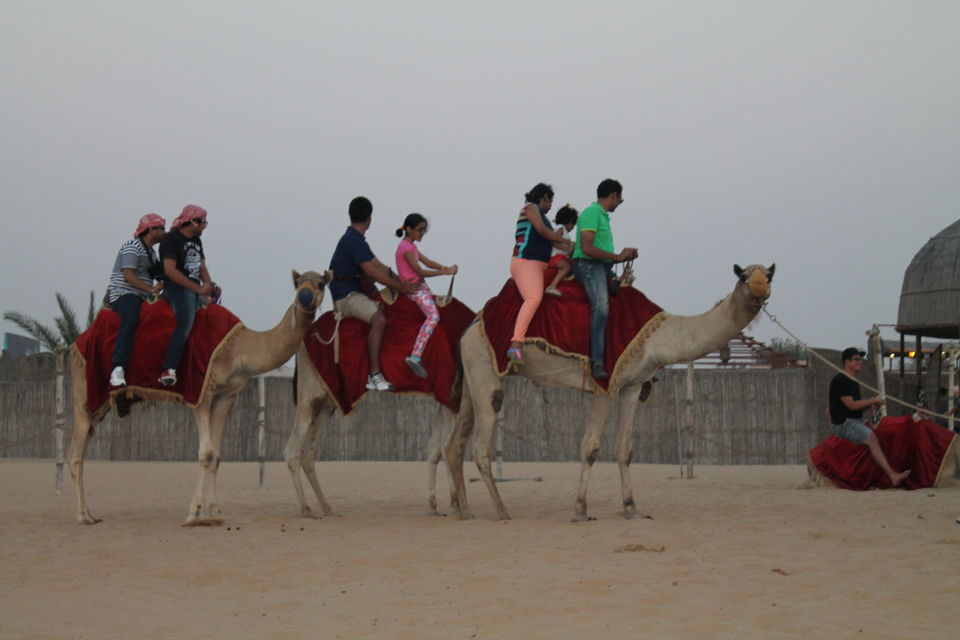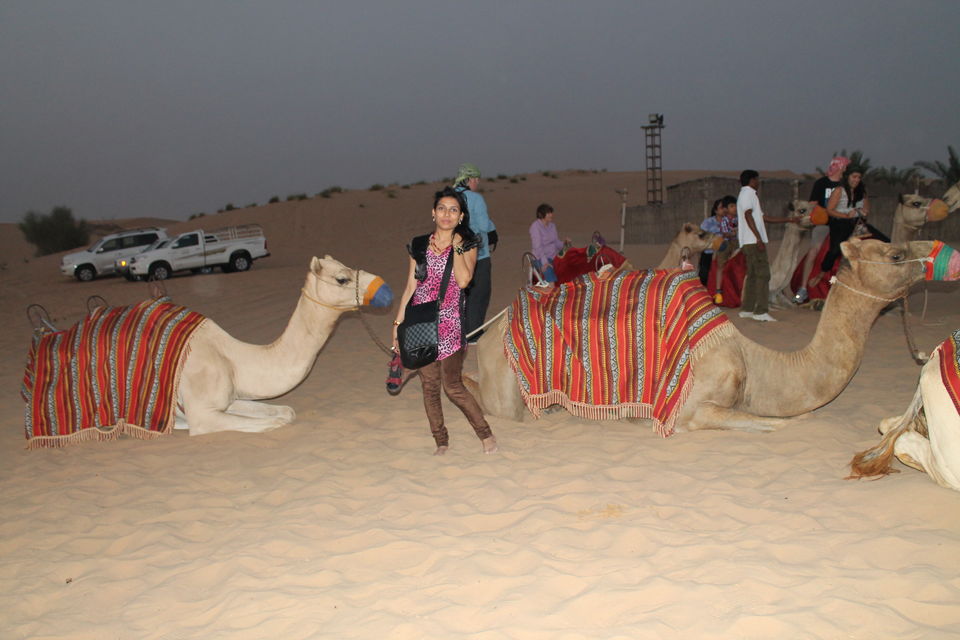 5) Dubai Sand Scooter Ride :
That was the most amazing part of desert visit that you can driven by the Sand Scooter ride and it is most crazy ride i ever had because hubby is a fast rider and all the sand was going in my nose......
This ride was not included in my package so i paid extra around AED 100 for this crazy ride.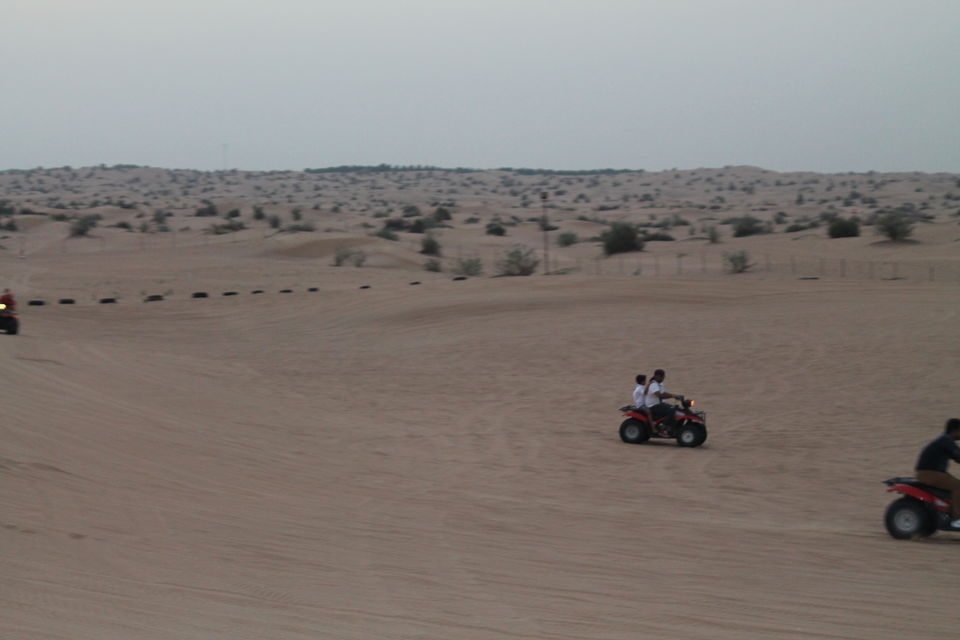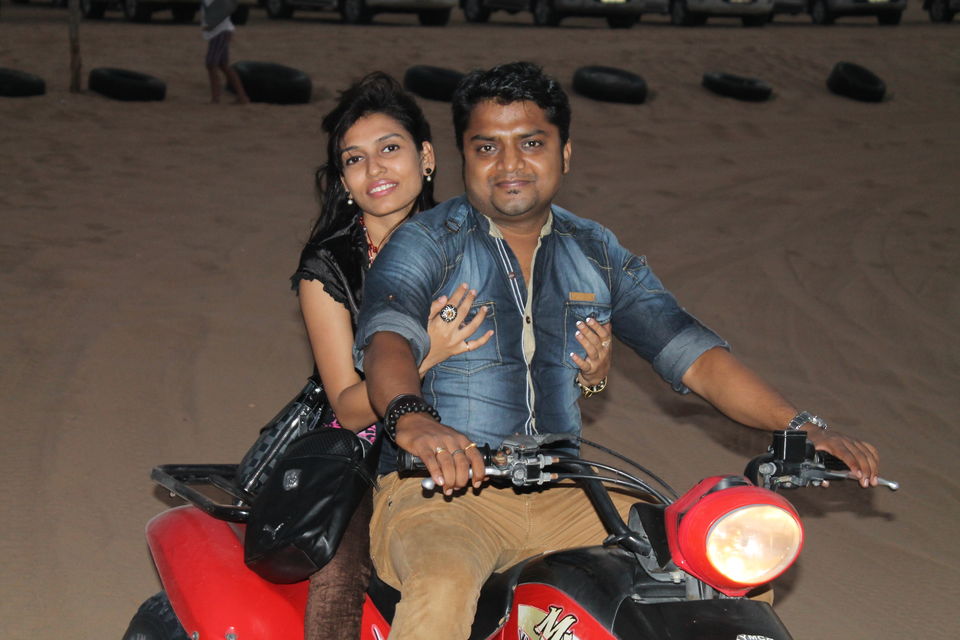 6) BBQ Dinner...
The arrangements of this dinner was quite impressive as they have given the whole desert an Arabian look with those cotton printed carpets and cushions for sitting.
The dinner tables were arranged very classy and i expected a tasty dinner but then being a vegetarian that disappointed me as in the menu it was fried pakoras (tasteless) and the rotis were raw not properly cooked and that aloo ghobhi was yuk.
So don't expect a good food but if you are non vegetarian then the food was quite good.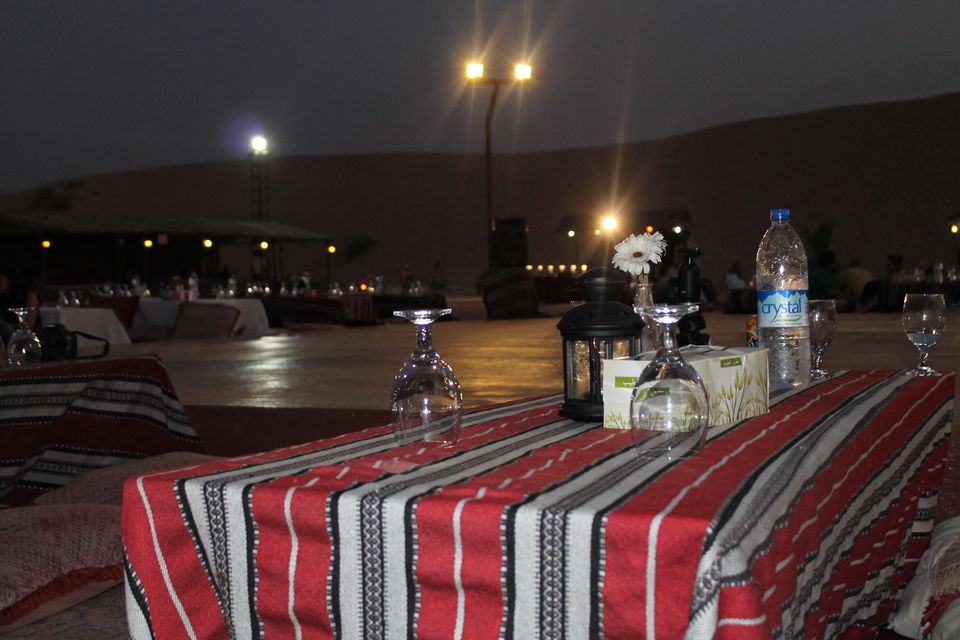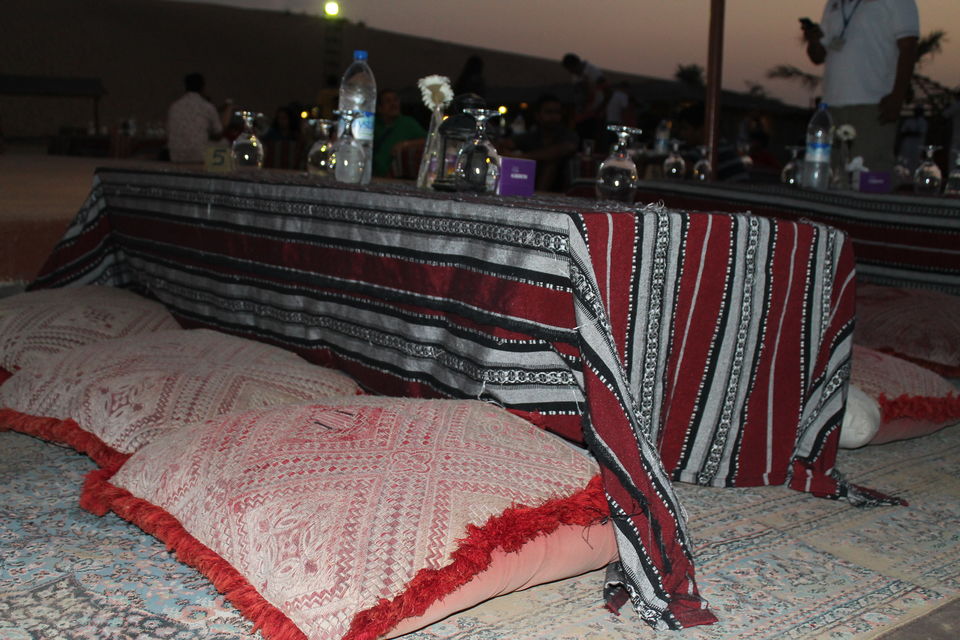 7) Dress up yourself like a Dubai Shaikh...
This was hilarious when my hubby dressed up himself as a dubai shaikh he was looking too awesome and it was giving a complete feel that we are in Dubai.
For ladies there were Bhurkhas also and that was free of cost.You can find some mehndi wala they were applying heena on your hands but then so many people in queue so its upto you that weather you want to wait.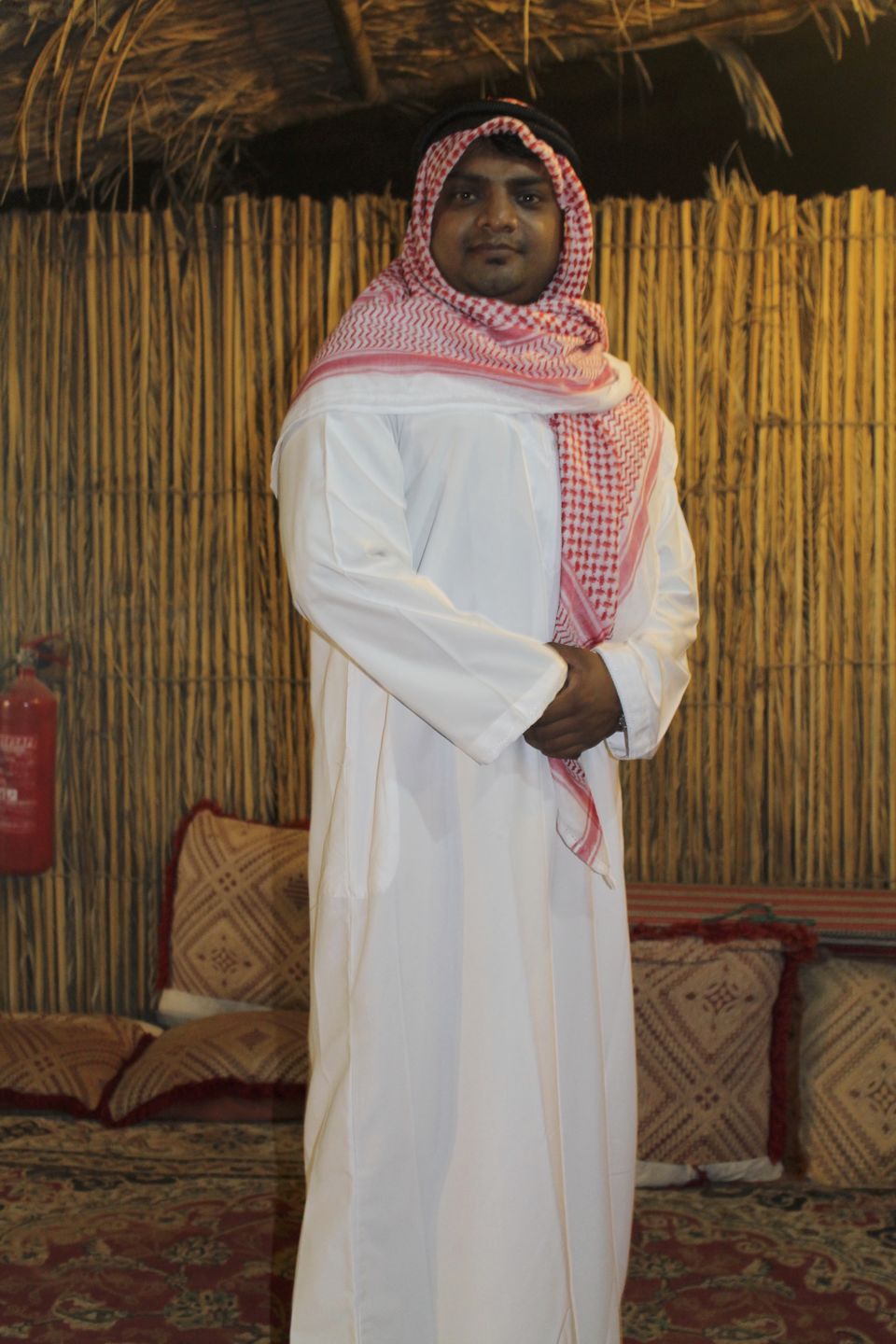 8) Belly Dancing...
In the beautiful desert the beautiful dance show while having your dinner with your loved one is a great charm of this red desert.A mind-blowing experience and a great time spent approximately it took 5-6 hours to do all the activities and enjoyed to the fullest.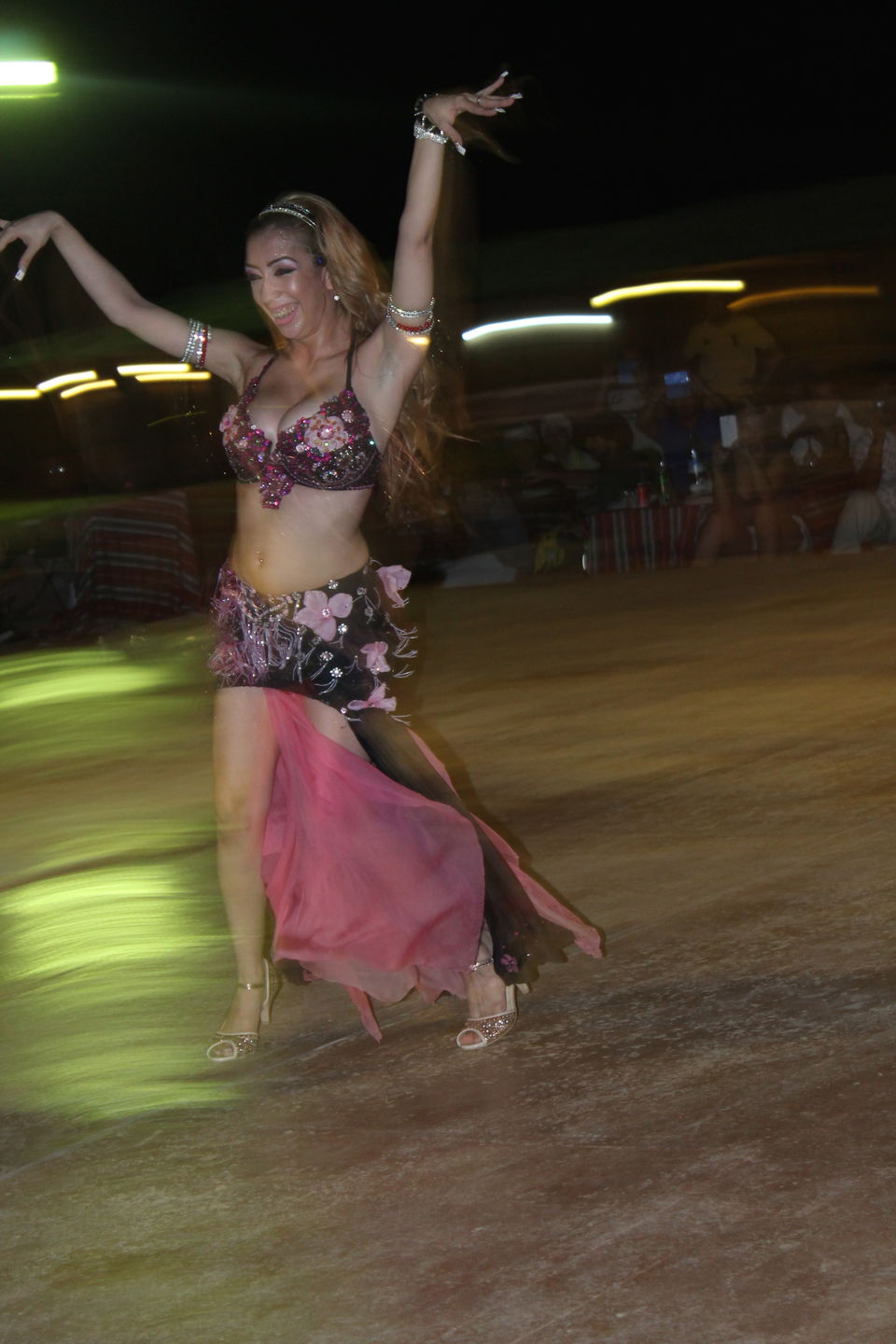 All the pictures are taken by me my own experience my own journey to this Red Dubai Desert.
Do comment share and like