The experience of a desert safari and dune bashing in Dubai is thrilling, exciting and absolutely sensational. The adrenaline rush, buzz of riding over ever-changing sand dunes and feel of being in the middle of a desert with nothing but sand all around you, is incomparable. It is an extremely fun activity that leaves you breathless and wanting more!
Dubai, the city of superlatives, does desert safari like it does everything else: in an entertaining and grand manner. No where else will you enjoy the thrill of a desert safari as much as you would in Dubai. A Dubai desert safari is the ultimate travel experience, with 4x4 dune bashing, camel rides, coupled with a mouth-watering barbeque and belly dancing performance.
What is desert safari?
In essence, desert safari involves a jeep drive through enormous mounds of sand (called "dune-bashing"), and a stop at a campsite where you'll have the opportunity to ride camels, drive ATV's over shifting sands, and be entertained by a belly dancer during dinner. However, for those who wish to explore the desert terrain in a more intimate way, there are camel safaris as well. You tour the desert on camels and end the safari with a traditional meal in the middle of the desert.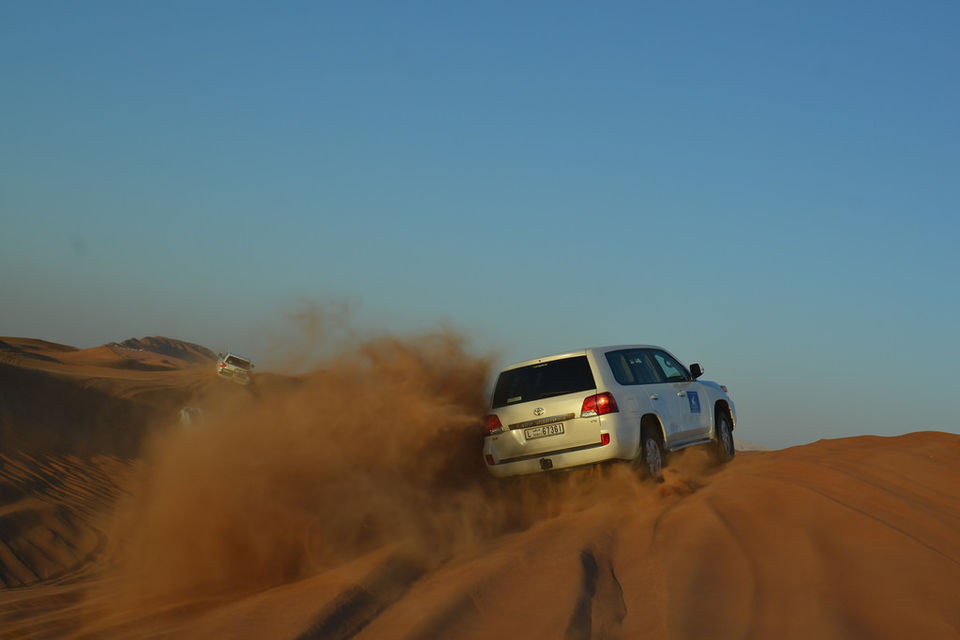 Skill and gear
There are no set of skills or any particular gear that you require for a desert safari. Most of the desert safaris in Dubai have all necessary facilities and provide all gear required.
Types of desert safaris in Dubai
Broadly speaking there are two types of desert safaris in Dubai, one on the back of a camel and the other in a jeep. However, there are many different kinds of safaris you can opt for. Some of the most best are:
Camel desert safari
Camel, the ship of the desert, is one of the oldest methods of travelling though deserts. Most of the desert safaris in Dubai have camel rides included, even if they're part of a jeep safari. However, you can book one with just camels as well. A camel safari lasts for about 45 minutes and takes you on an entourage of the unexplored side of the desert.
Time: 8am to 6pm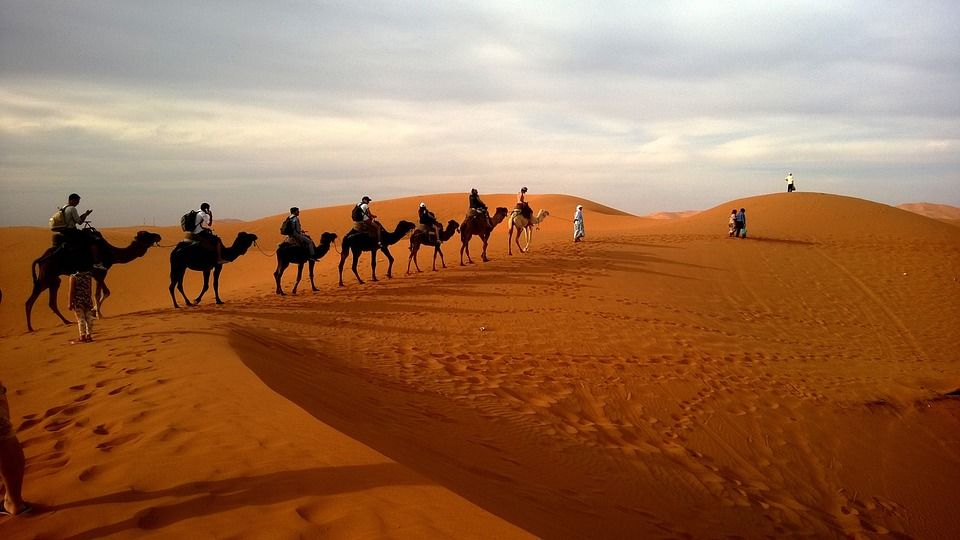 Sunrise Hot Air Balloon Ride
There's something surreal about floating 4000 ft. high and watching the endless golden desert from above. Opt for a hot air balloon ride over the Dubai Desert Conservation Centre during sunrise and enjoy a 360 degree view of the Dubai desert! This is a rather splendid experience that is sure to stay with you for life.
Time: 6 am onwards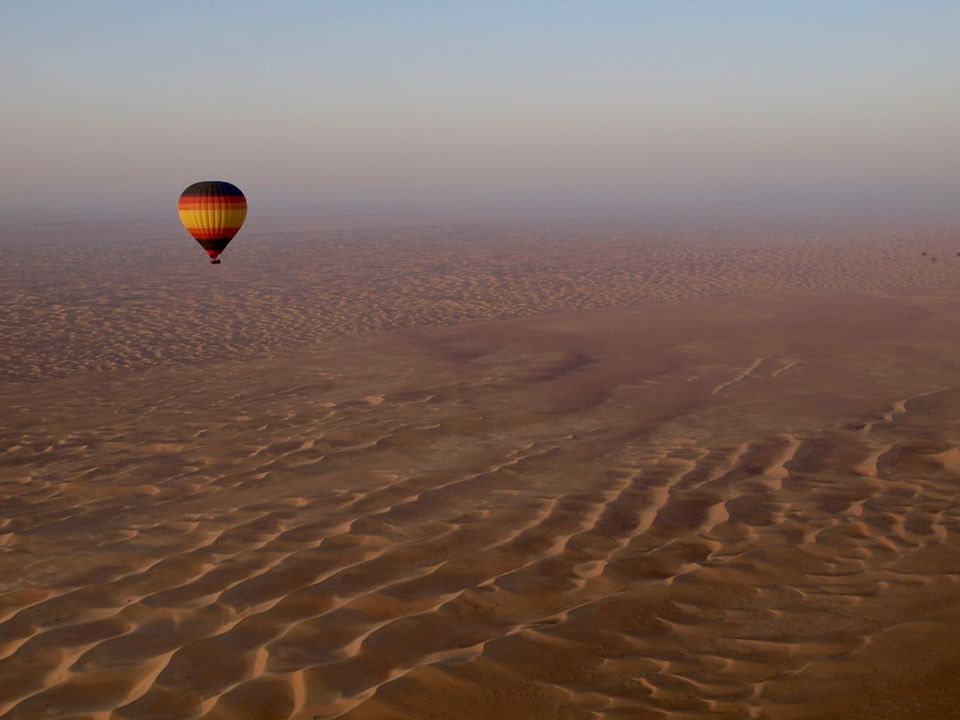 Evening desert safari
Explore the stunning deserts of Dubai, chasing the sunset as you ride the moving sand dunes. This safari starts early in the evening with a drive to the golden sands. Half an hour of dune riding, followed by a breathtaking sunset is what makes this safari truly special. You can either choose just an evening safari or one with dinner. Dinner includes both vegetarian and non-vegetarian spreads, served under a million twinkling stars of the desert sky.
Time: 3.30pm to 7pm without dinner. 3.30pm to 9.30pm with dinner.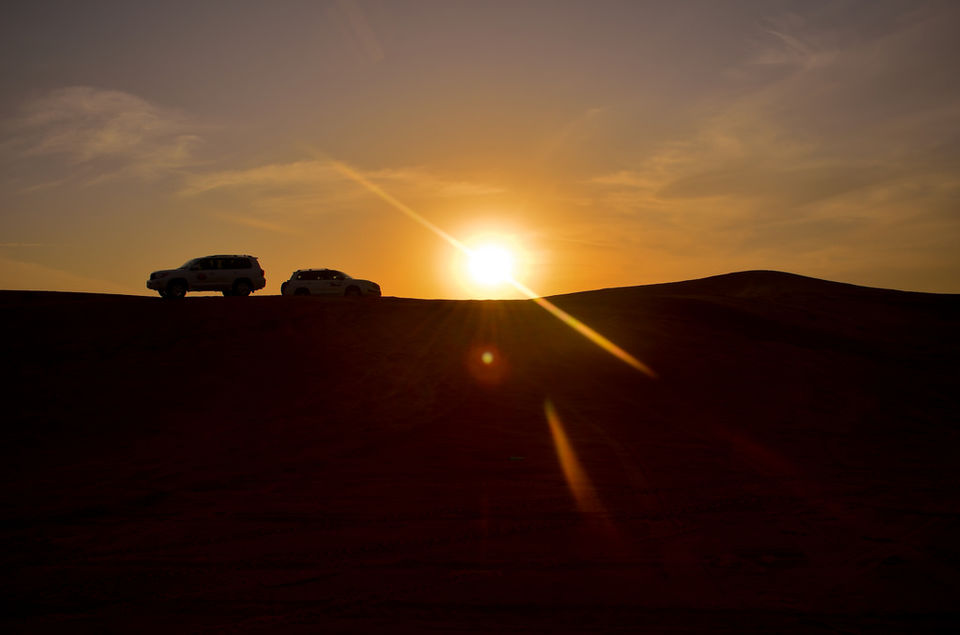 Overnight desert safari
Overnight desert safari, or 'under the stars' is a magical experience. Coupled with the thrill of dune bashing and driving over soft sands of the desert, you get to camp under the stars. This is an extension to the evening safari and a great opportunity to study the night sky and trace constellations as you lie on your back and stare up the sky.
Time: 4.30pm to 9am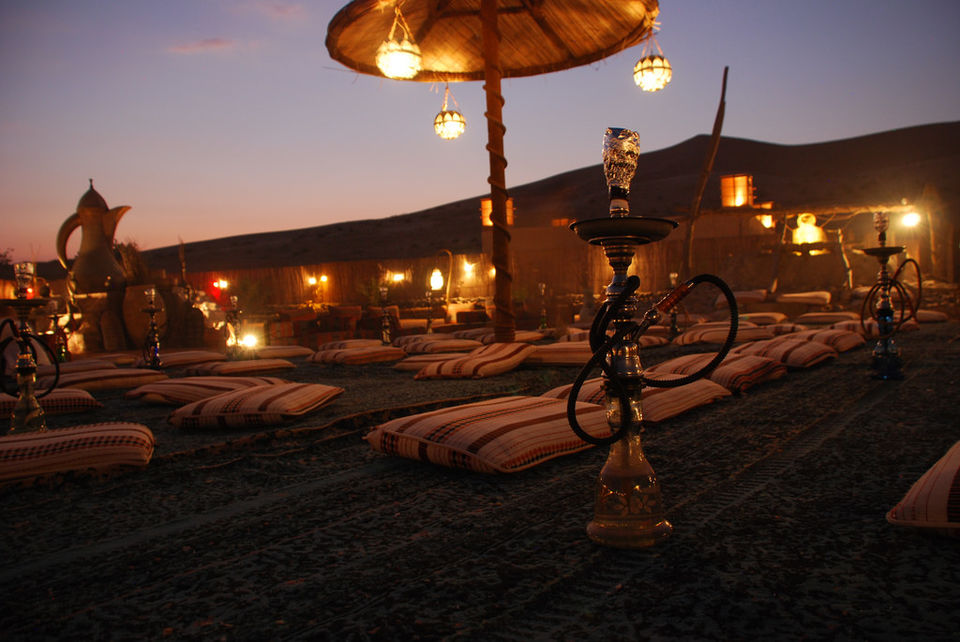 There are some other options as well like hummer desert safari and hot air balloon safari. You can enquire about those from the organisers themselves.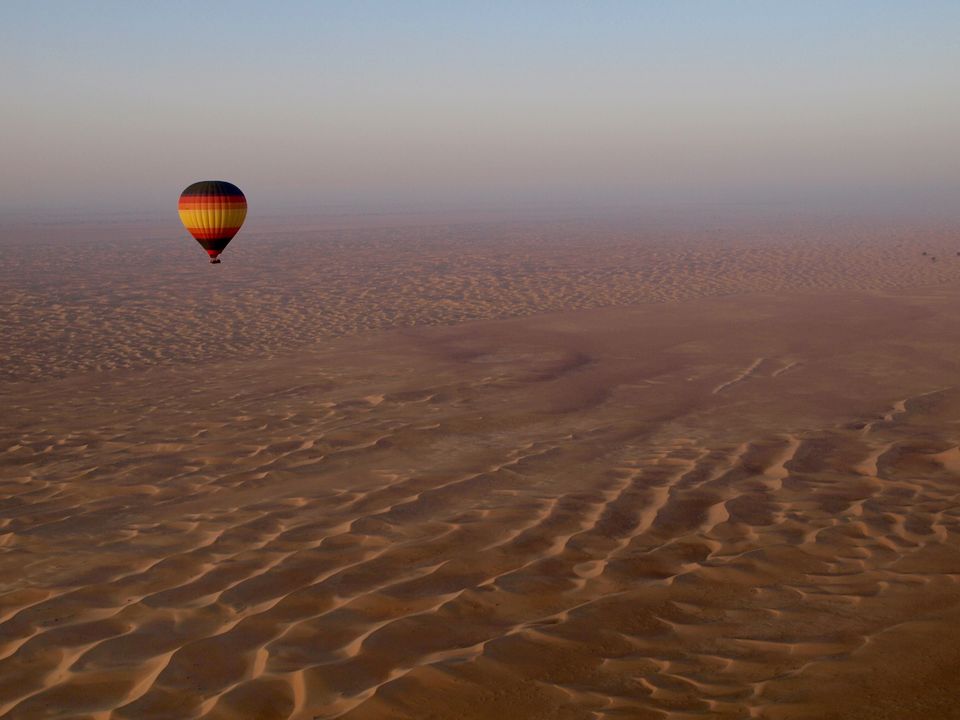 All safaris include pick and drop from the hotel and many additional activities that you can pick. Sand boarding, camel rides, ATV rides, henna tattoos, belly dancing etc. are some of the things you can enjoy while on a desert safari.
The best time to visit Dubai is between November and March as the temperature is moderately cool and the heat is not overbearing. An overnight desert safari can be taken during summer months of April to October, as nights in the desert are much cooler than days.
Organisers for desert safari and dune bashing in Dubai
There are multiple desert safari organisers in Dubai and you can easily book a tour online or via the concierge desk of your hotel or hostel. Some of the most popular ones are: Dubai Evening Safari, Rayna Tour, Desert Safari Dubai, DXB Tours and Ocean Air Travels.