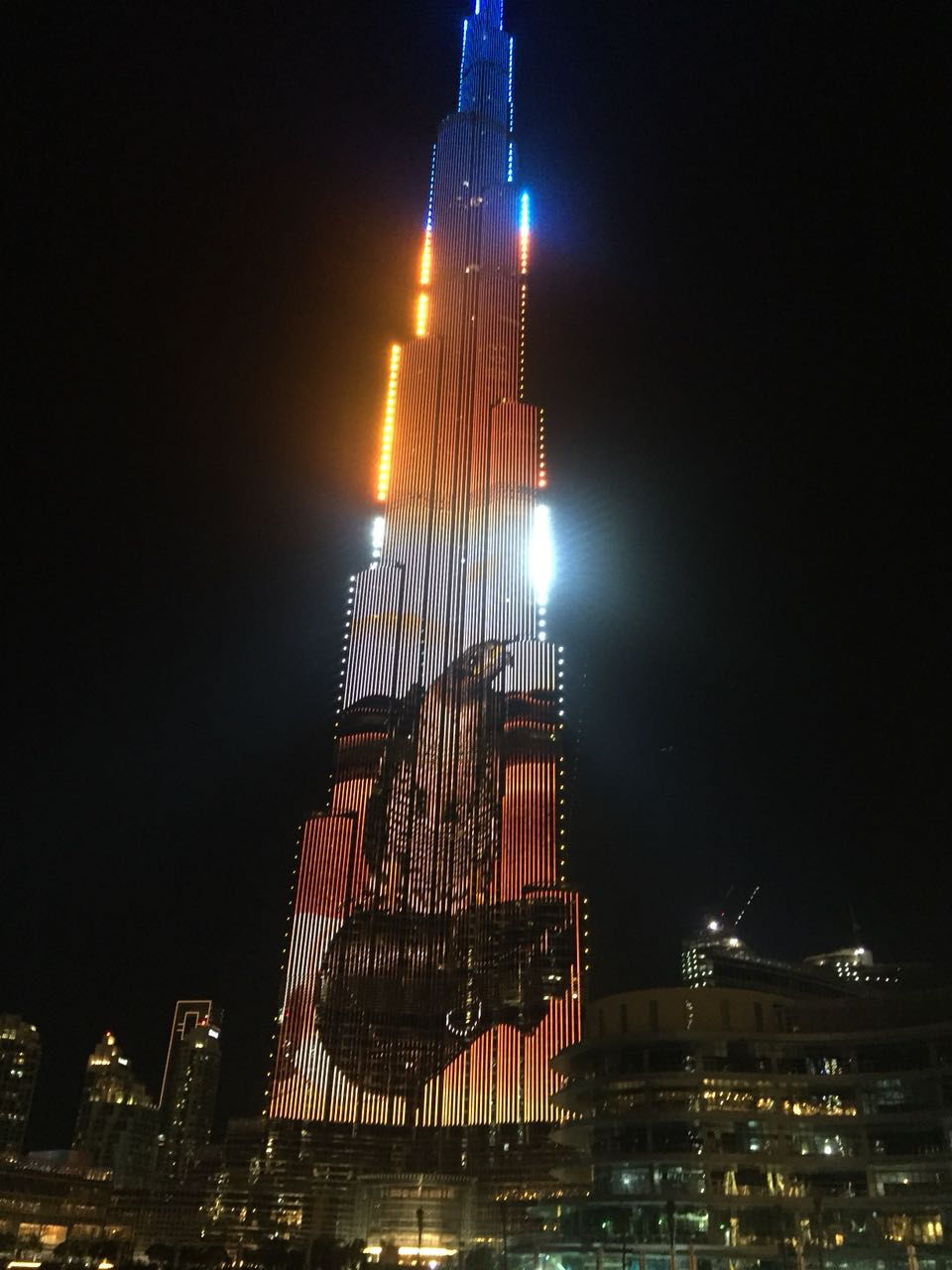 Dubai ,most awaited trip for our family. So finally we all managed to take out time from our daily chores to make this trip happen successfully. This is the fact that this place has shown incredible expansion in past few years which we would love to have in our nations as well .Dubai infrastructure and their way to attract tourism is amazing.So,this place was chosen after extensive brain-storming.
Itinerary-
Being a family trip we had to plan this trip according to every age group so that none of the member get disappointed. Trip costed us around 65k(including to and fro tickets) per person.Usually, Dubai package costs around 45k but there were certain places which we asked our agent to include since we didn't want to miss those. Apart from usual places we added- Miracle garden,Atlantis aquaventures and last but not least Ferrari World.
It was yet another day , but for us it was the most awaited day.So we were all set to fly to Dubai. Airlines which we took was Emirates from New Delhi to Dubai which took around 3 hour 30 minutes .As soon as we came out from Dubai airport our bus was ready for us. By the time we reached our hotel it was 4.00 p.m. and everybody was little tired, so we decided to relax at room for couple of hours.
After a quick nap and getting dressed up, we were all set to explore Dubai. Soon we finished our dinner and left for Dubai mall to enjoy dancing fountain and BURJ KHALIFA . Burj Khalifa ,the world's tallest building gives you 360 degree amazing view of Dubai from top floor . It gives you opportunity to capture some incredible shots.Dancing fountain was shut because of some reasons and we were little disappointed being the beginning of our trip, but our destiny has other plans for us . After seeing Burj Khalifa we all headed back to our hotel.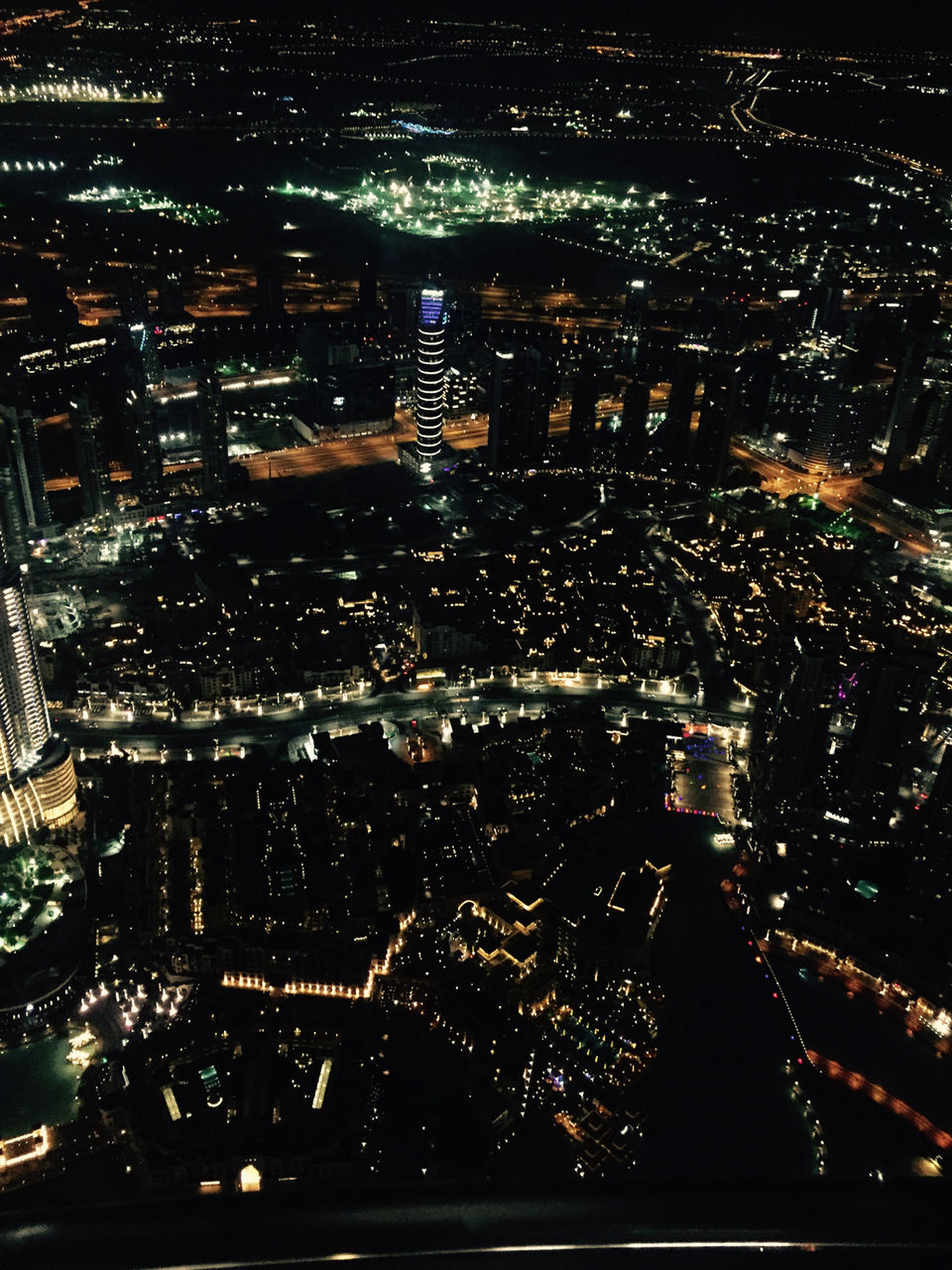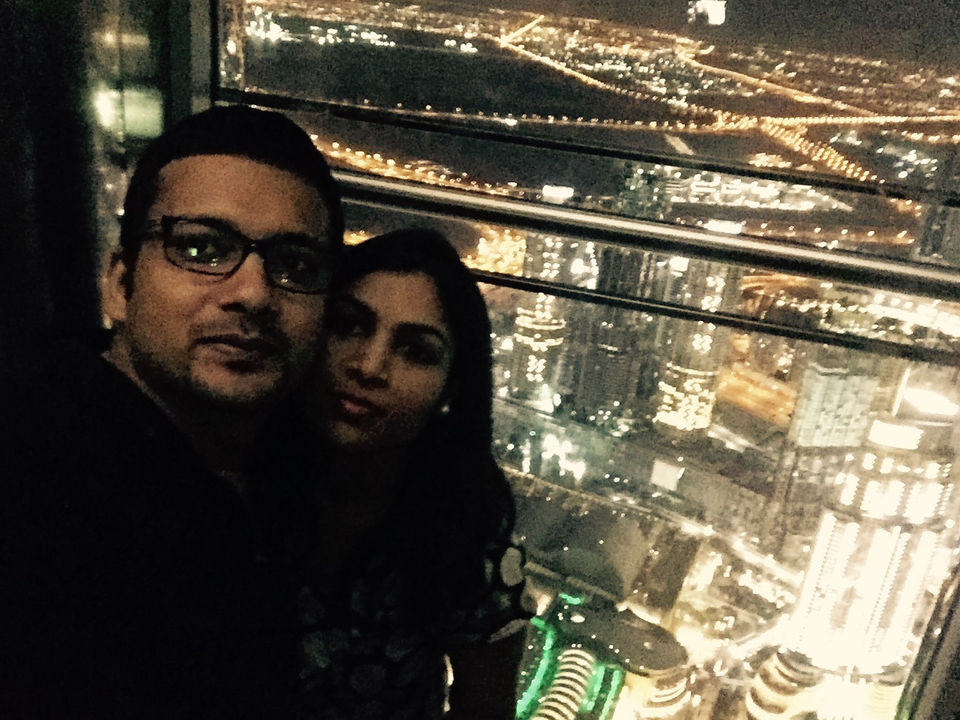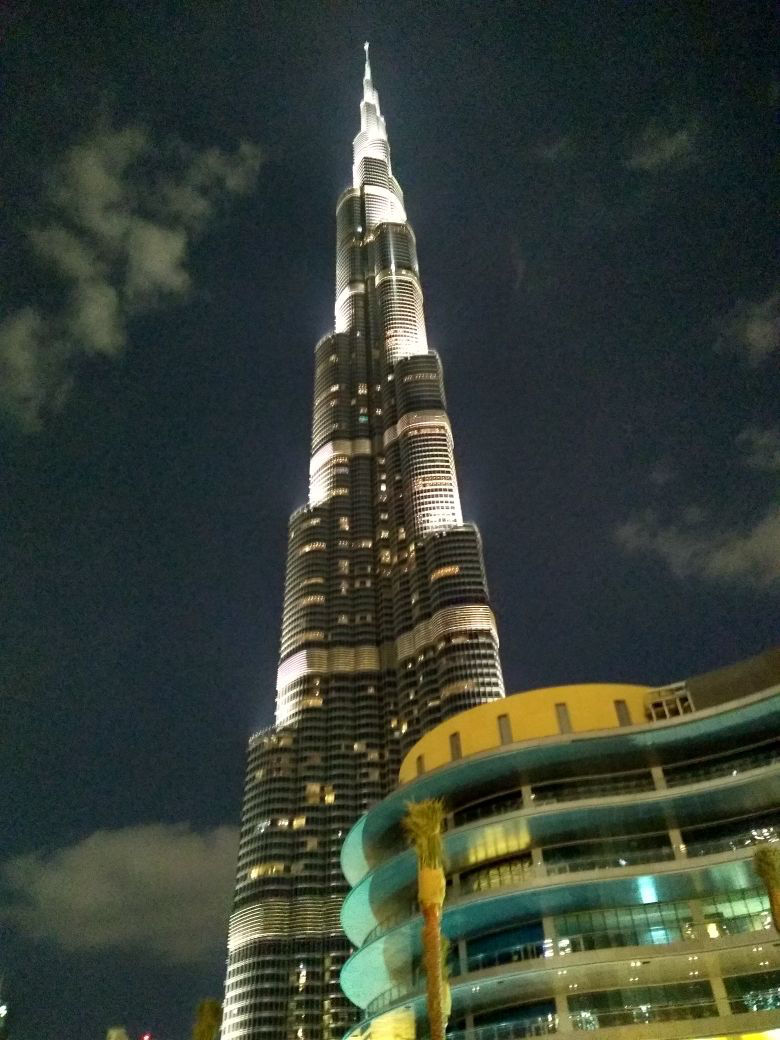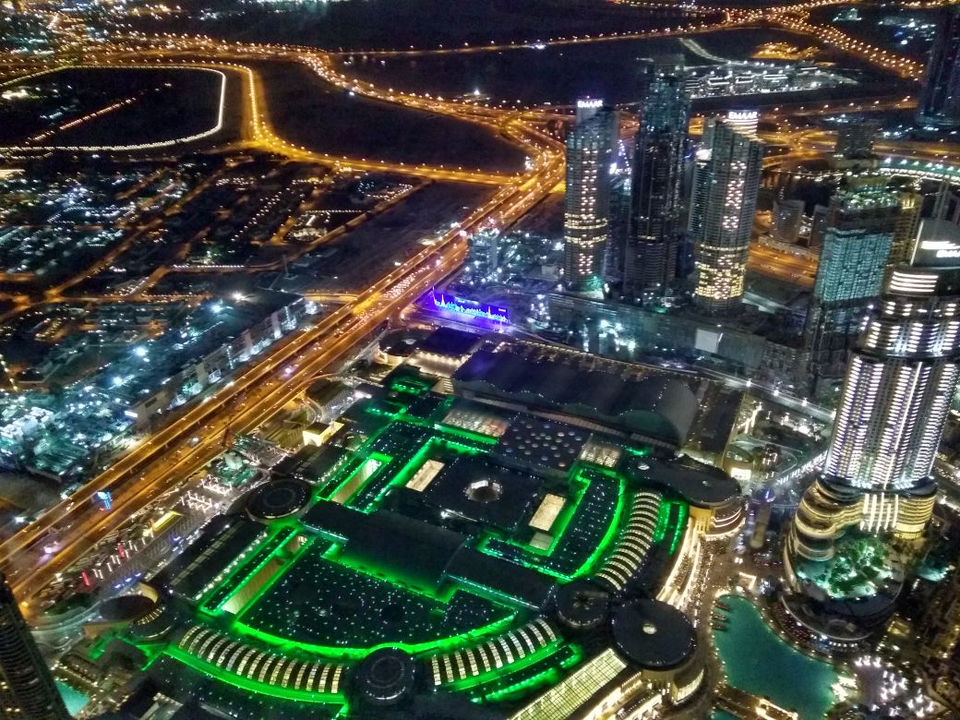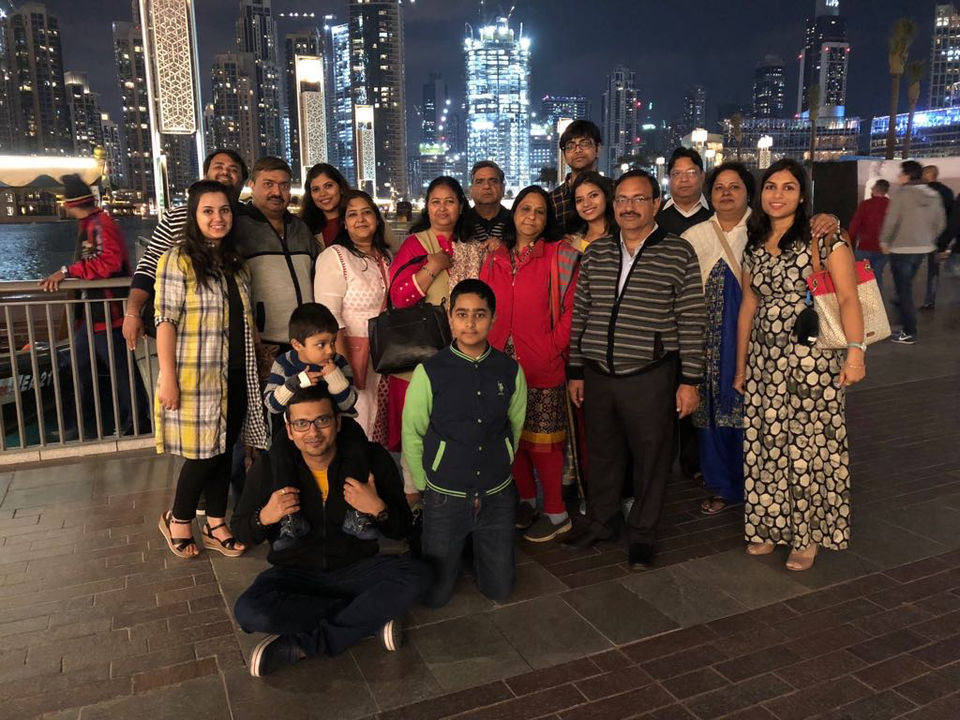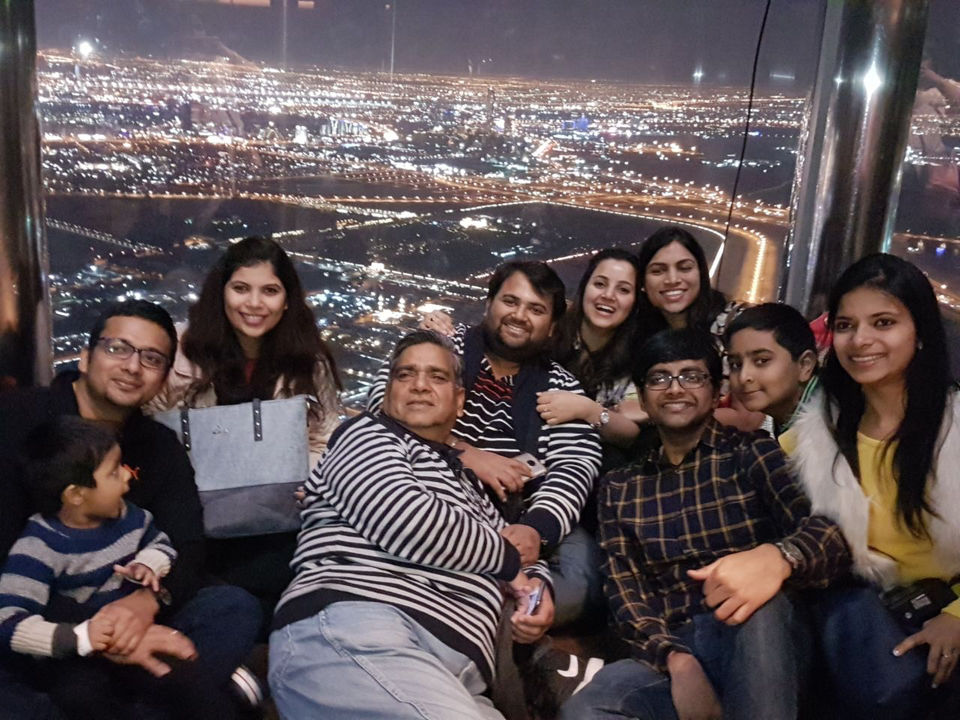 This day was marked for Dubai city tour and Desert Safari.
After having hearty breakfast ,we got into the bus for Dubai city tour.In this tour we did sightseeing of dubai places like Gold-Souq,Meena bazaar,Jumeriah beach(There we had our photo stop),outer view of Atlantis hotel and many other places.After this city tour bus dropped us for lunch in Panorama hotel.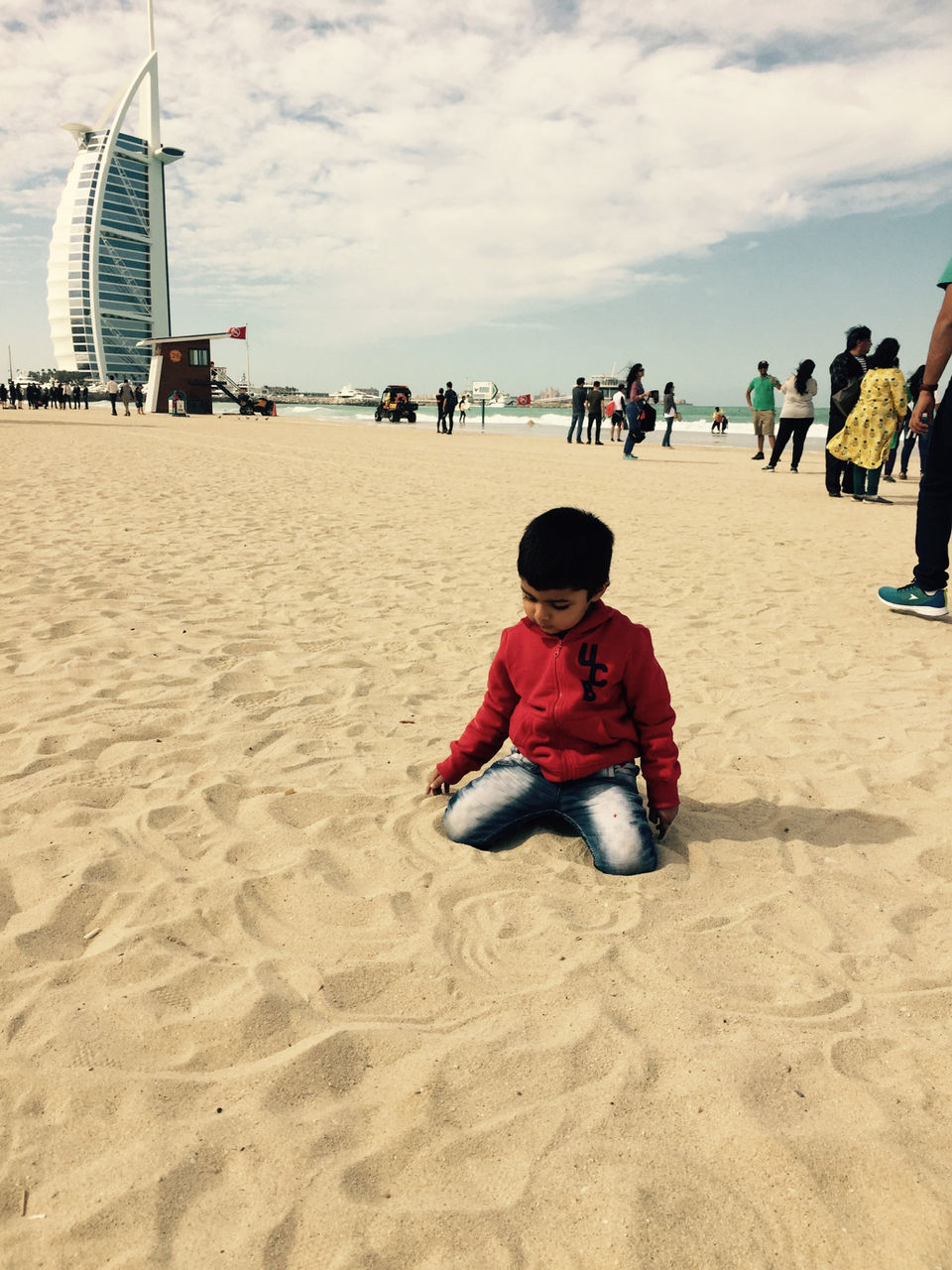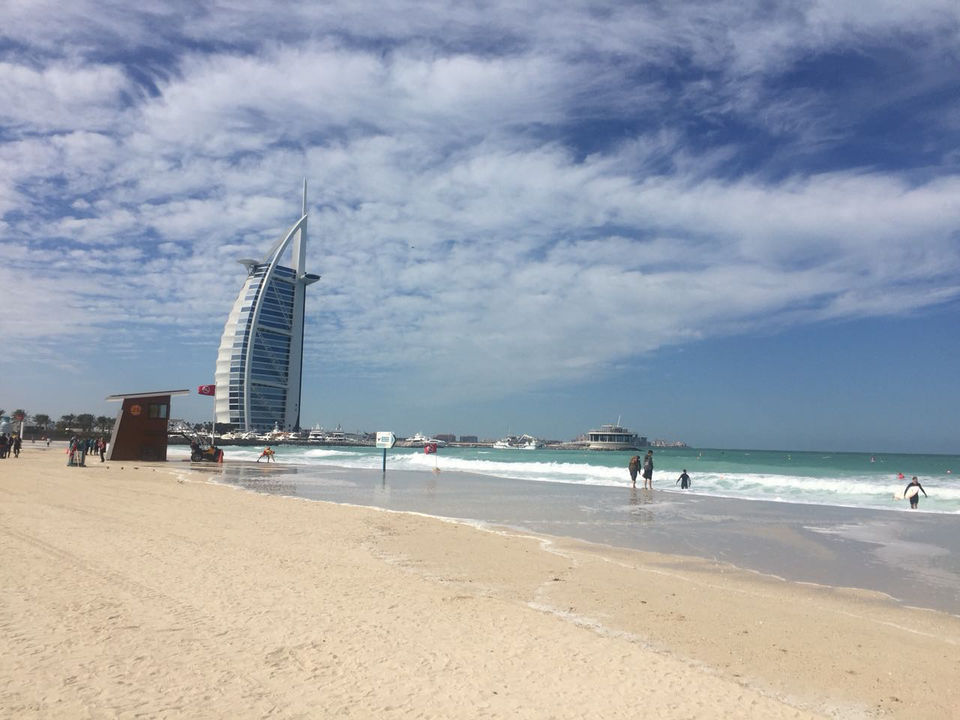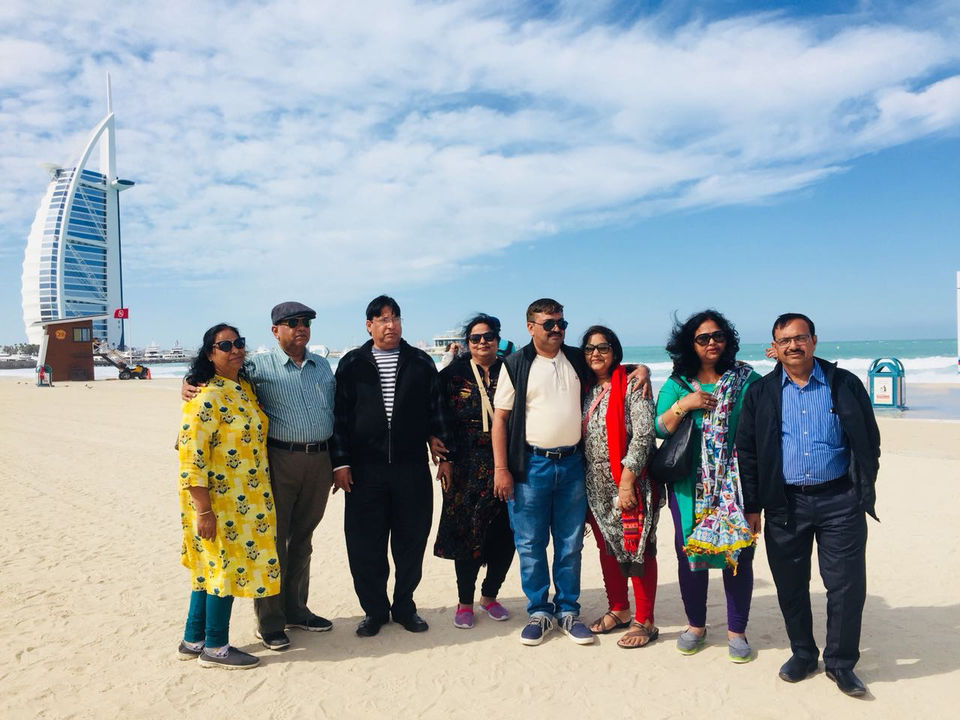 At 3.00 p.m. we got into the cars for our Evening Desert Safari.Our first stop in Desert Safari was for ATV ride .For this ride you need to pay at the counter and it costs you around 200 dirhams for couple .If you can loosen up your pockets then it's actually worth doing.
After finishing the ride, we all crossed our fingers for Dune Bashing.A must for everyone who is visiting UAE. The drive continues across the desert. We stop to watch the beautiful sunset before reaching our campsite where you have the opportunity to do a camel ride, sand boarding and henna design on hand or feet. After working up an appetite we tickle our taste buds with barbecue dinner and shisha . Its good if you carry dinner with yourself apparently the dinner which they serve is Arabic .In between -you can enjoy belly dance as well.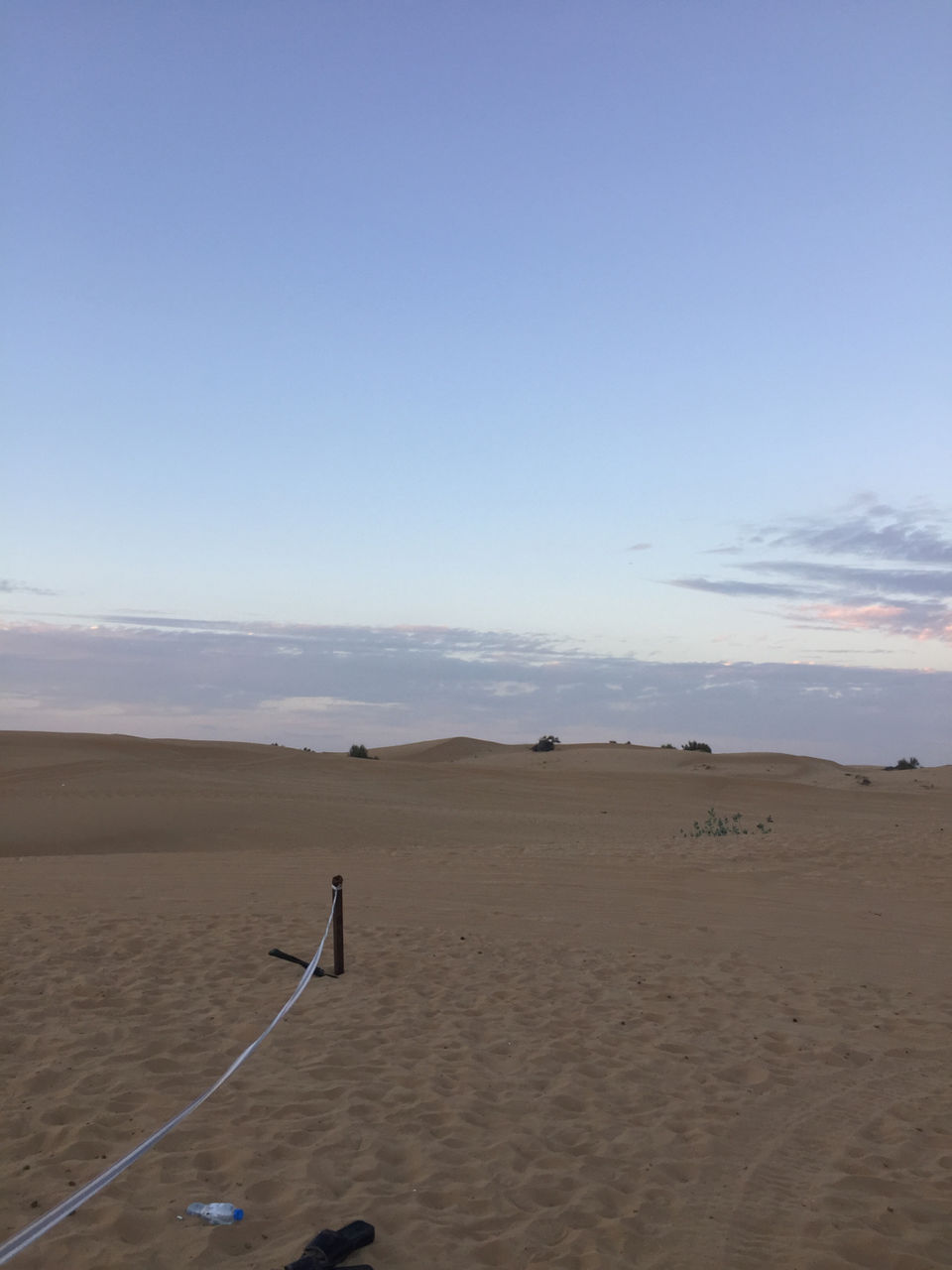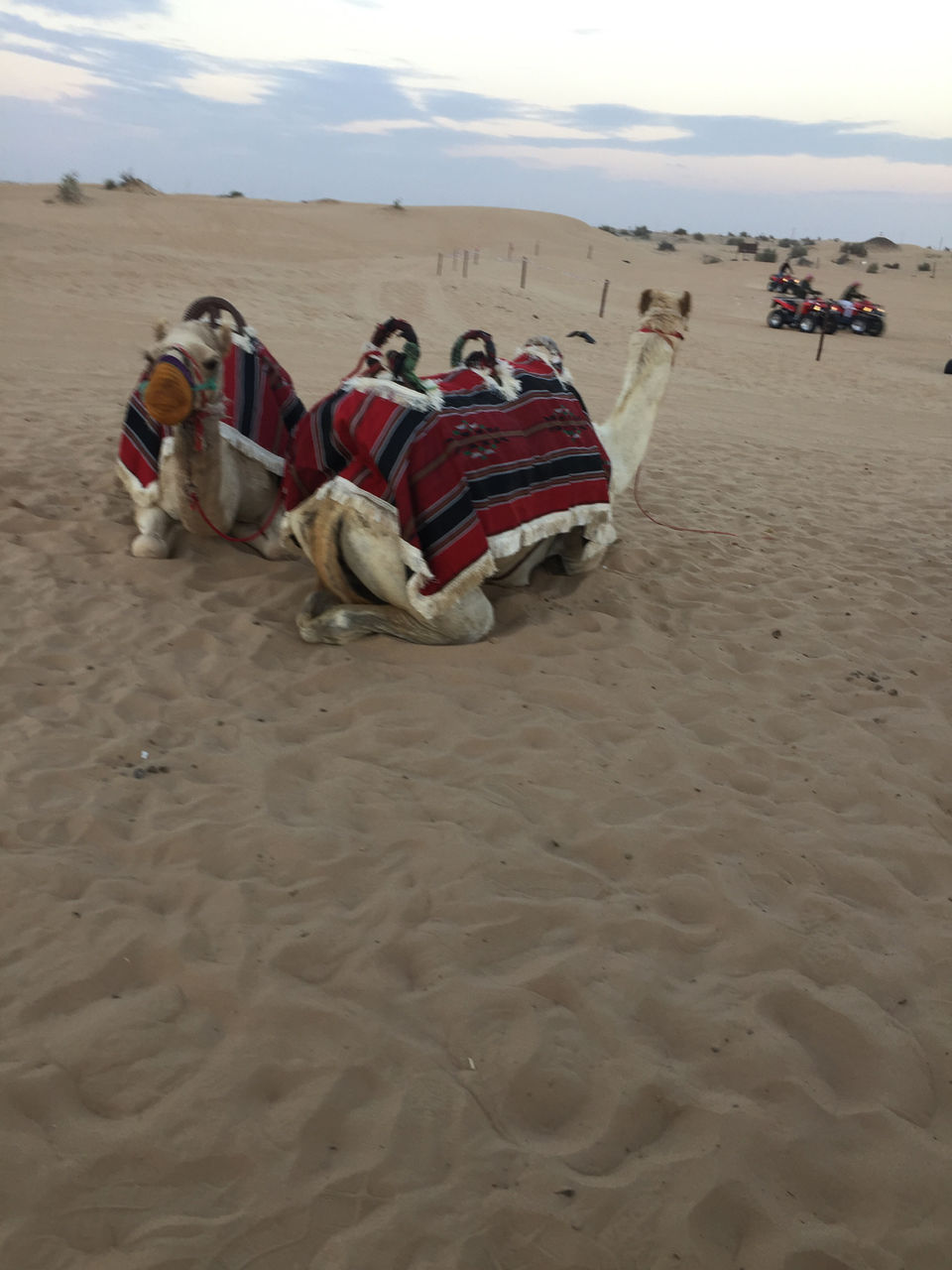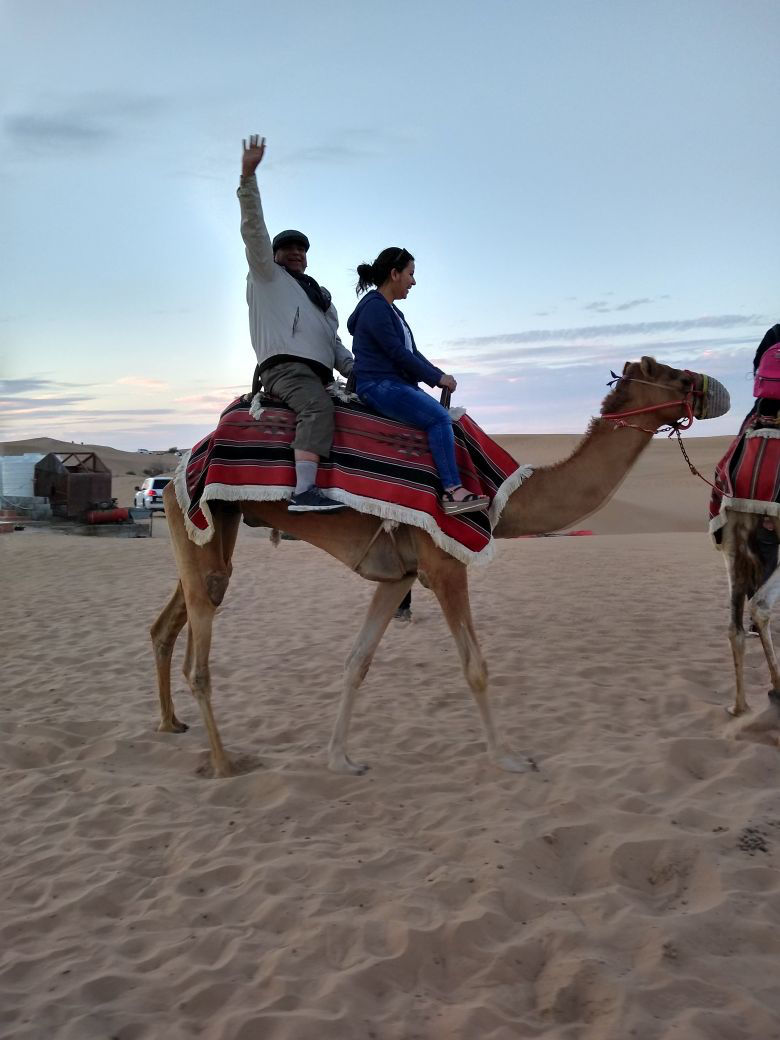 Now this day was kept for City Abu Dhabi in which we were planned to do city tour and Ferrari world.
In Abu Dhabi city there is a famous Syed Mosque but we could see it from outside only and if anyone wants to see from inside then this Mosque has some guidelines for your dressing so do follow them before visiting this Mosque.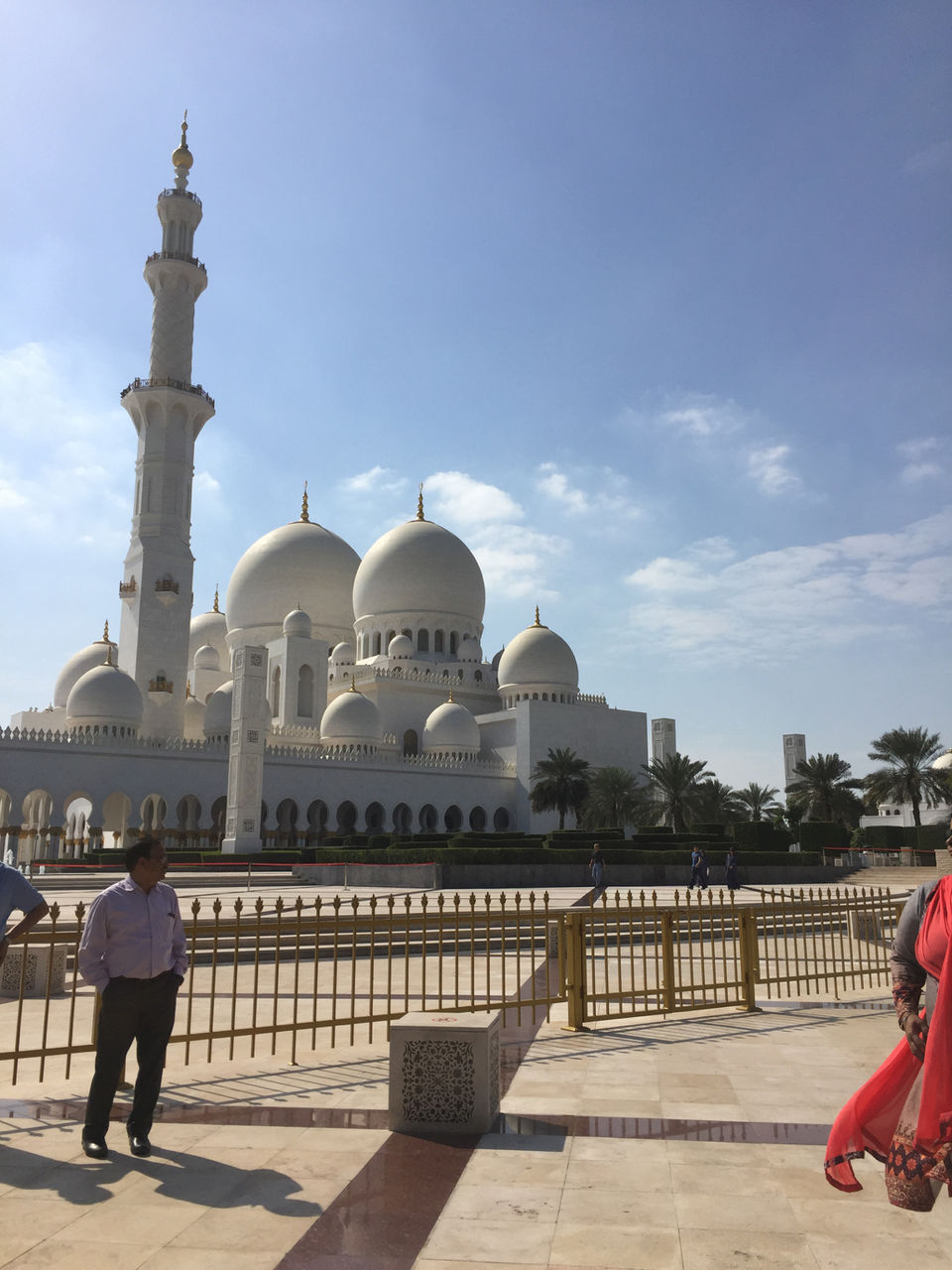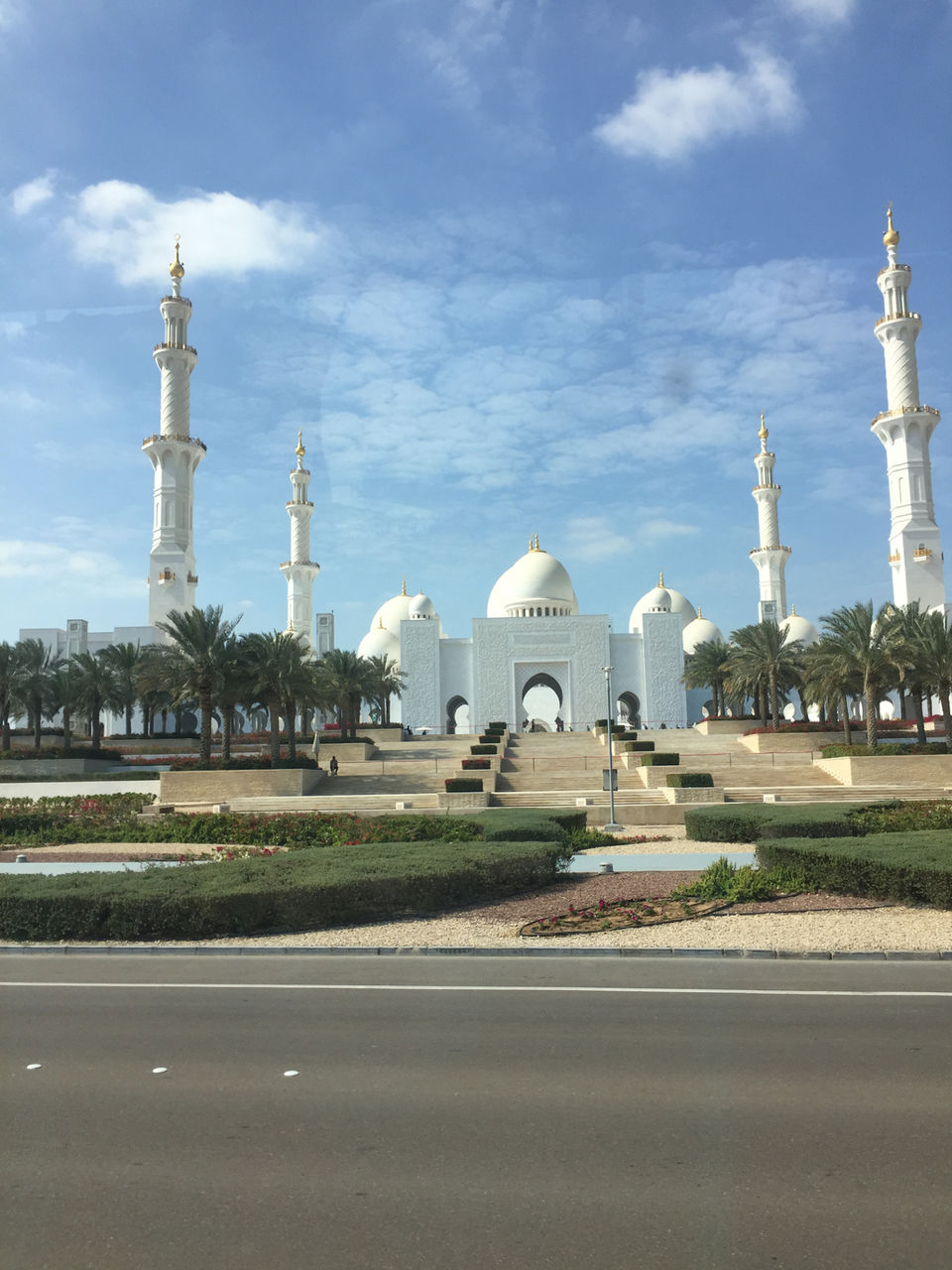 After tour our next stop was Ferrari World.This is the amusement park located near Yas island of Abu Dhabi and its well know for world's fastest roller coaster 'Formula Rossa'. Irrespective of you are afraid or not ,one should definitely try this ride.Initially for 5 seconds this coaster runs for 100 km/hour and after afterwards suddenly it picks the speed for 250 km/hour and then you just can't stop your mouth saying What the ****???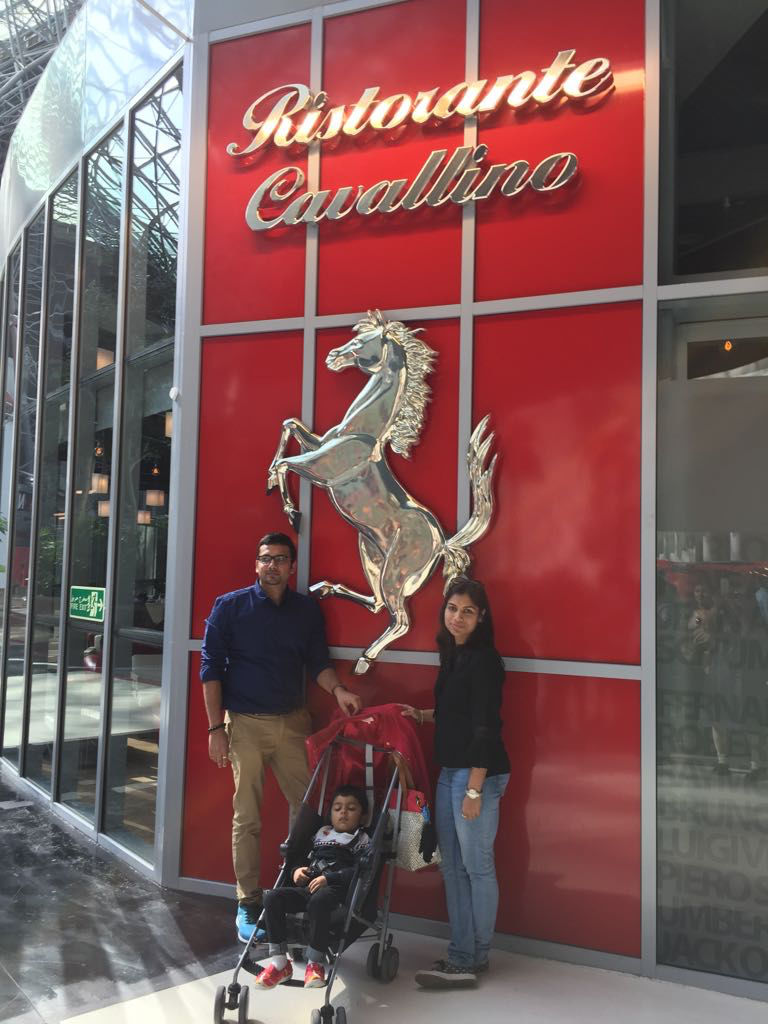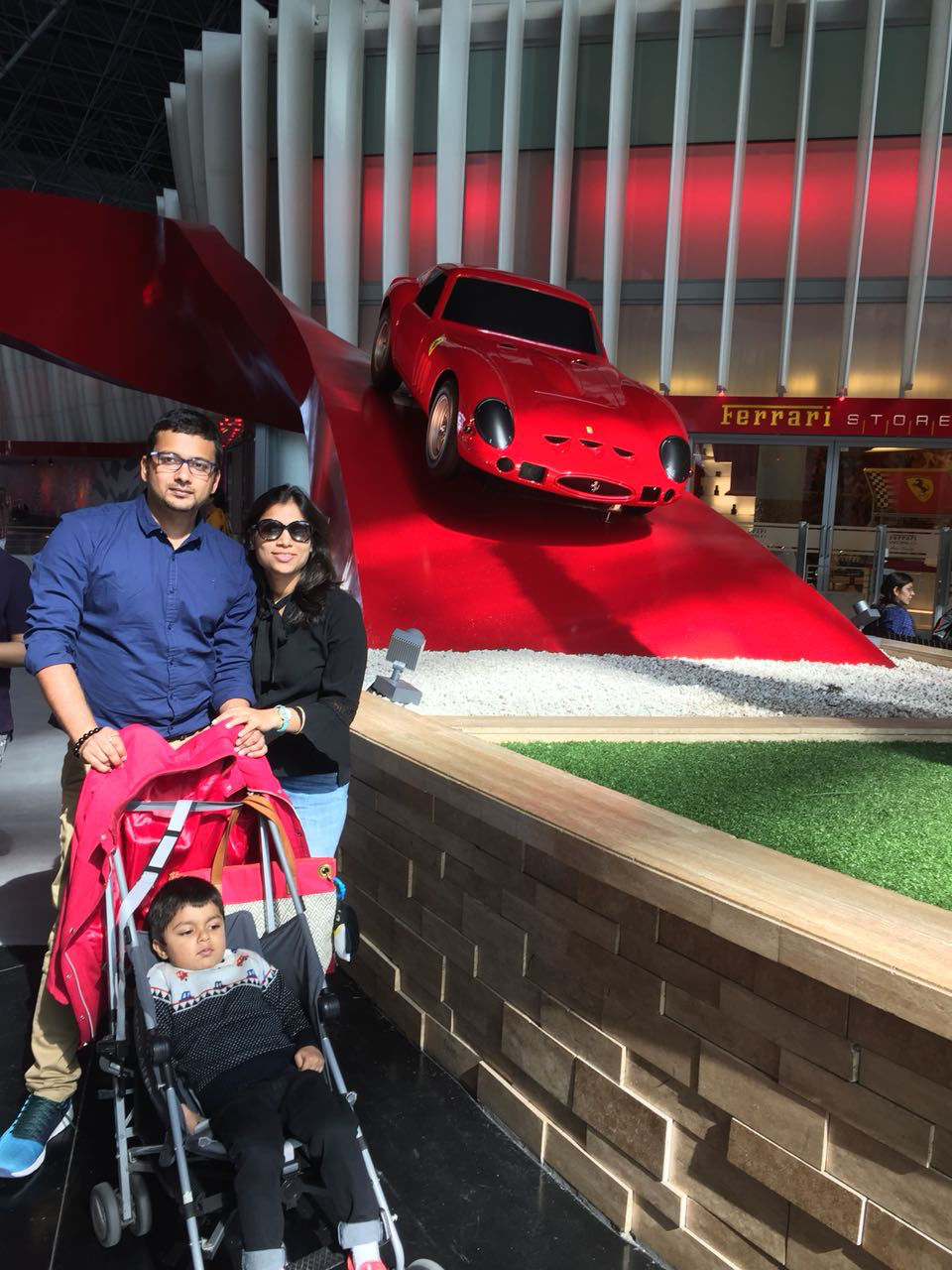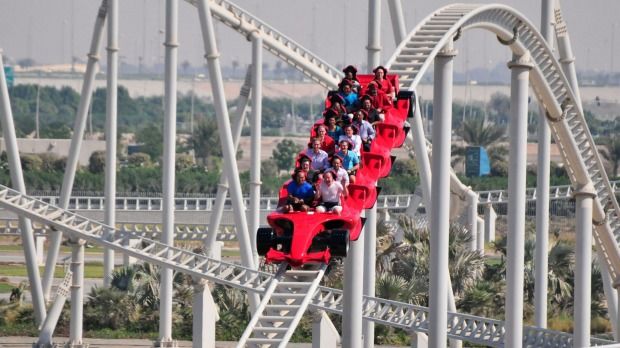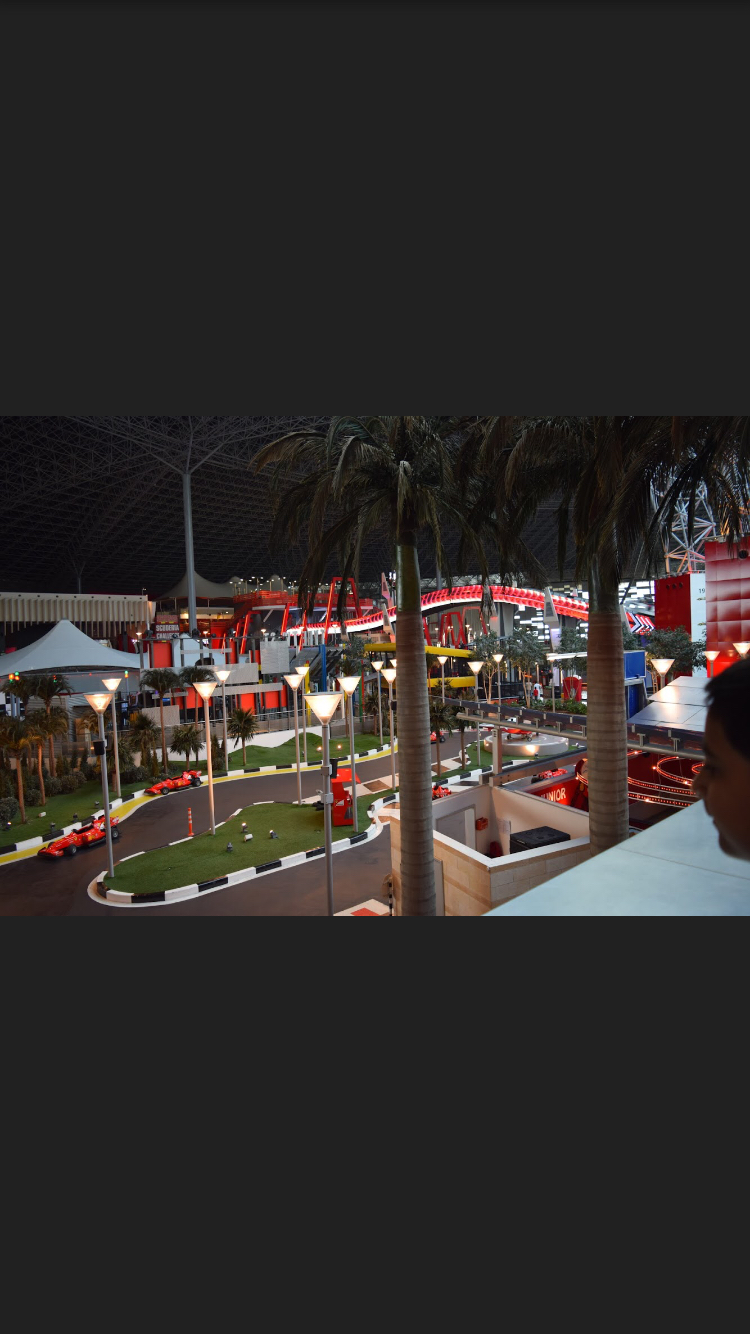 Ferrari world has got something for every age group so none of the people will get disappointed once reaching there.After spending around 4 hours in Ferrai World we all started back to Dubai.By the time we reached to Dubai it was just 9.00 p.m. and none of us wanted to go back to hotel as we all were on the cloud 9 after accomplishing the fastest roller coaster .Then we all made a plan to finish the dancing fountain which we couldn't see on our first day.So this plan turned out amazing instead of just enjoying dancing fountain we could witness the laser show and light show on Burj Khalifa . It was like icing on the cake ,best laser show I have ever come across and couldn't even blink eyes throughout the show.
This was one of the best day of our trip.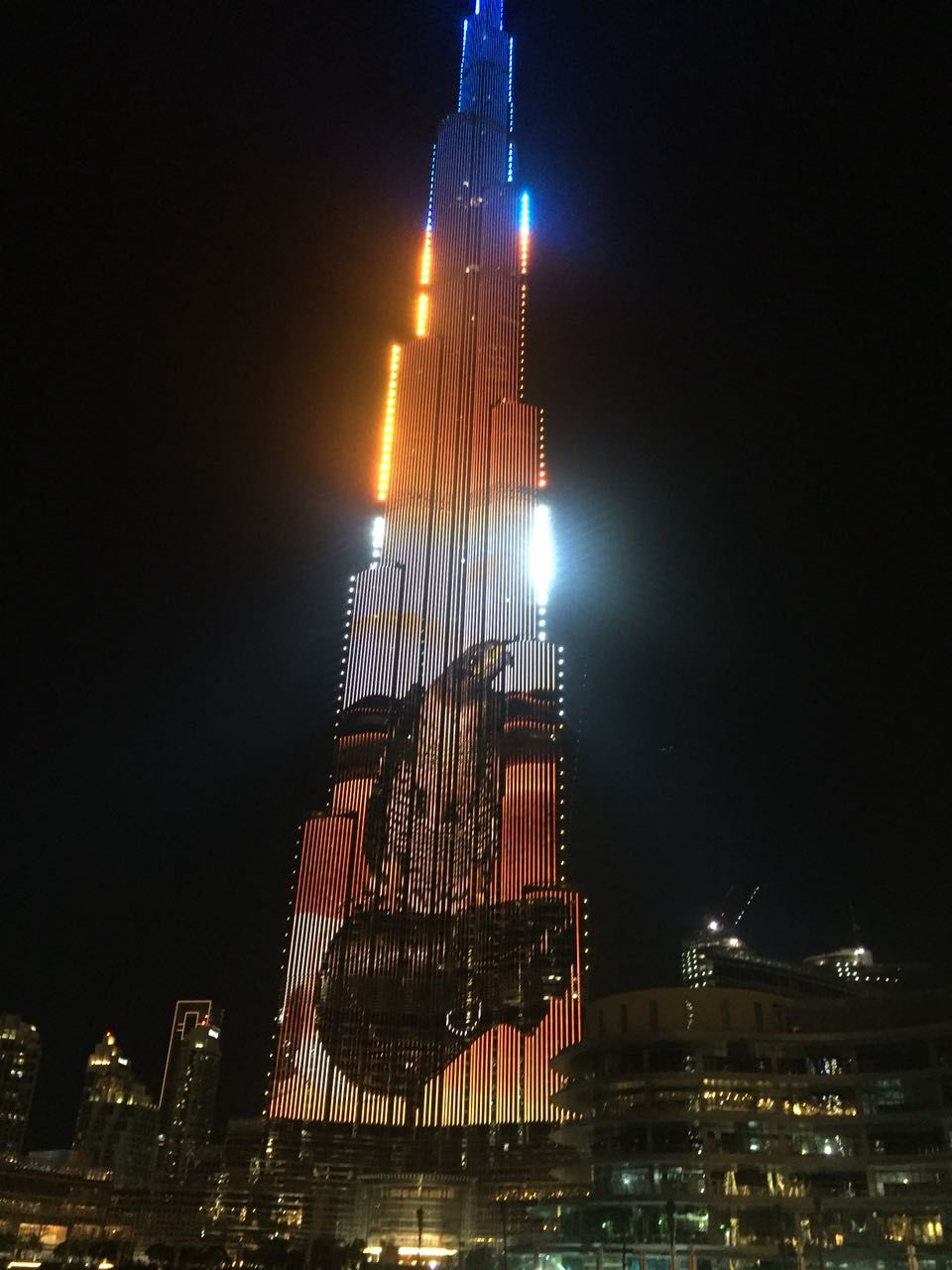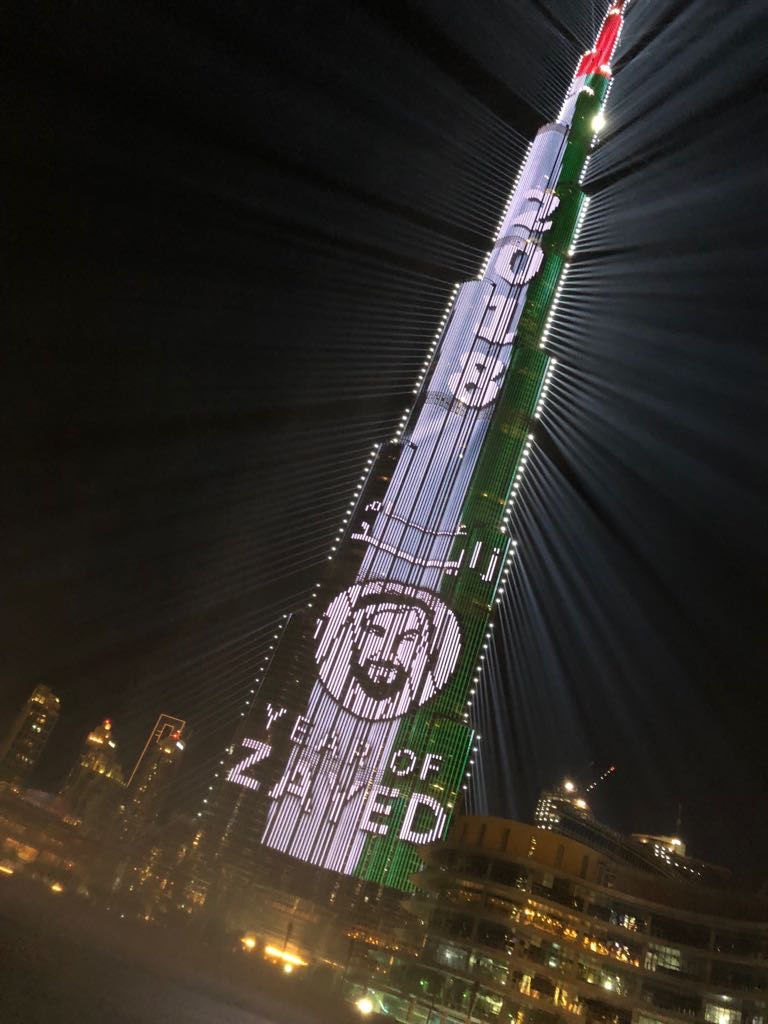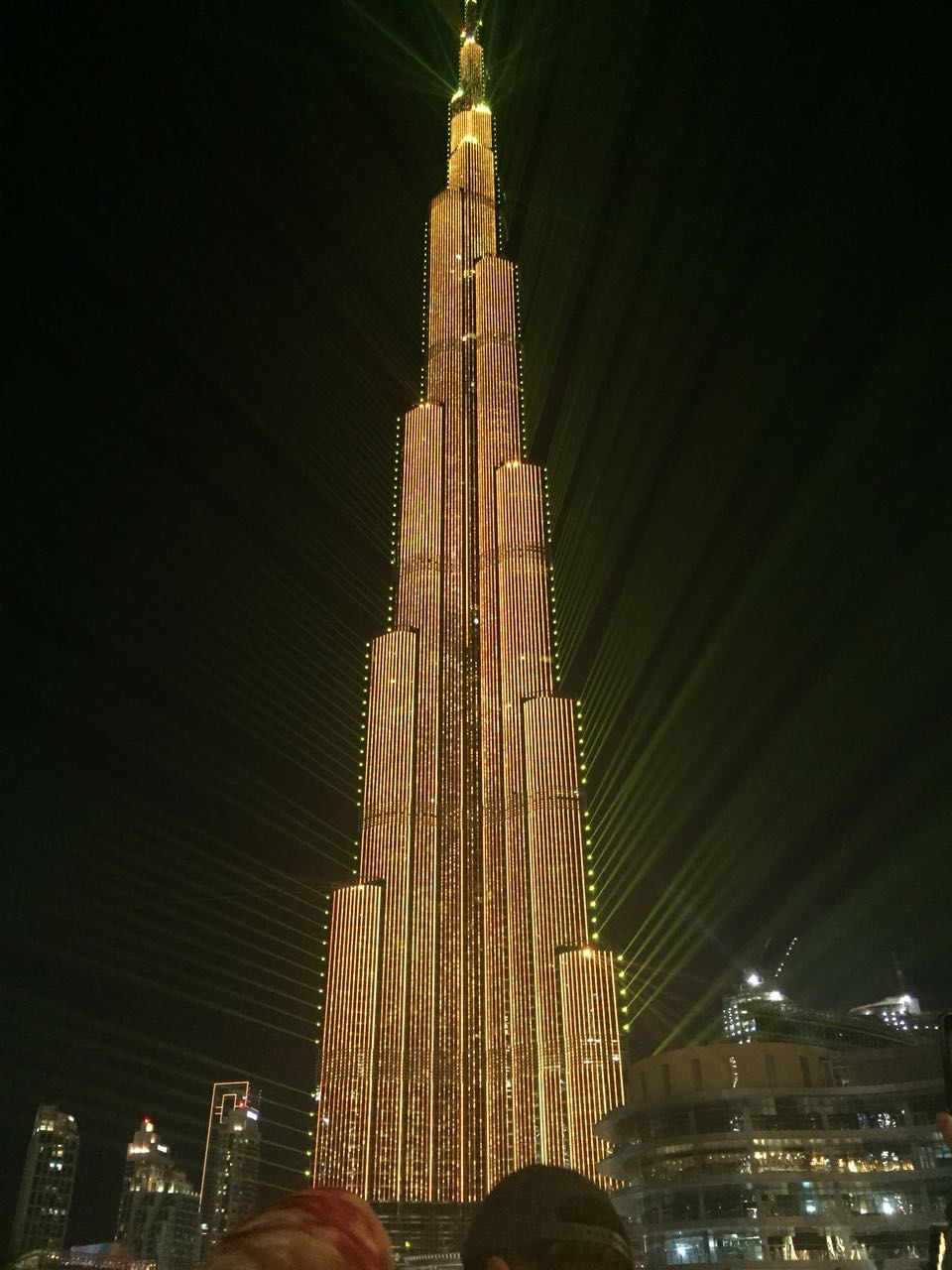 Fourth day was booked for Atlantis Aquaventures and shopping :) .
Atlantis Aquaventures is a water park located in Atlantis hotel.Before visiting just make sure you pack all the necessary clothing .They allow only nylon clothes or equivalent to that -otherwise you will end up sitting.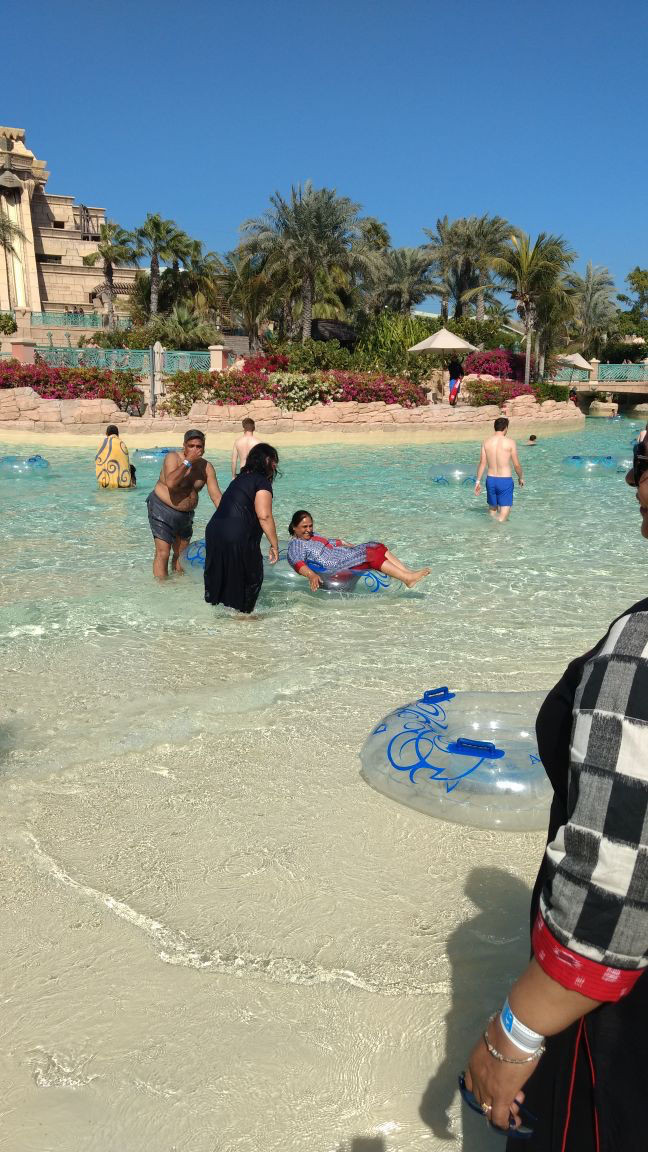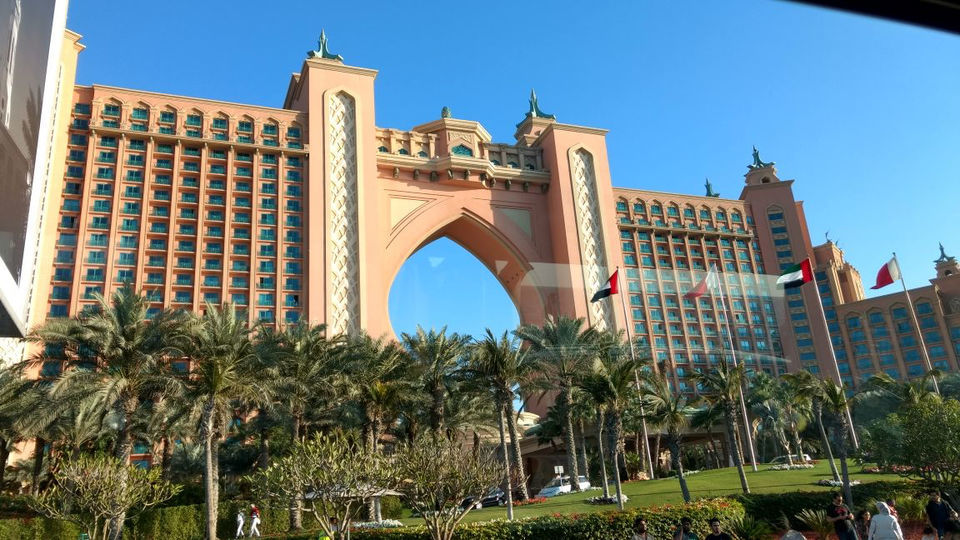 If you like to collect souvenirs for your friends or family then there are some reasonable shops ( like 1 to 10 dirham shops).
Last Day in UAE. We had around 4 hours before our flights scheduled so we kept those hours for Miracle Garden.Usually if you go via any travel company they don't include this garden so its better you ask your agent to add this . This garden operates from October to April and remains closed from June to September .The way they have designed this garden is spectacular,breathtaking so if you are fond of flowers or nature admirer then make sure you add this in trip.This place is photograph paradise,it has got million of flowers which enhance its beauty.
So,this is how our trip ended but those 5 days are so memorable ,probably my family will always cherish those moments.