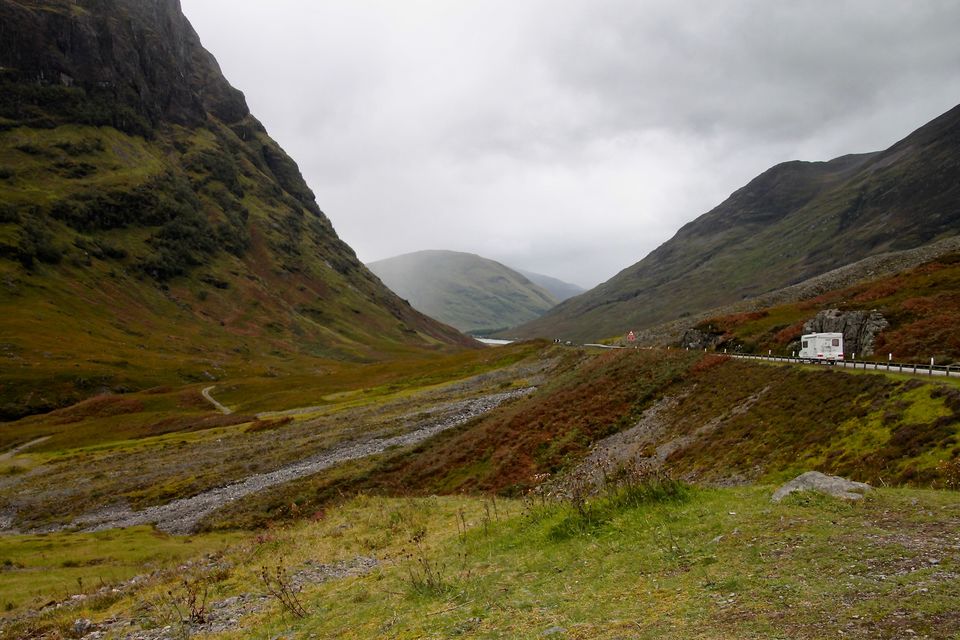 #5 minutes read #Isle of Skye
Did you know Sherlock Home was inspired by a real Scottish surgeon? Did you know J.K.Rowling wrote her first Harry Potter book in cafe of Edinburgh? Did you know the inspiration for most famous Harry Potter character names were from a graveyard in Scotland? Well if not, Scotland has a lot more stories, and of course, breathtaking landscapes to offer you.
My Scottish adventure, as usual, was a last-minute plan and I had no itinerary to follow, so I just booked a three-day tour with MacBackpackers and let them be in charge of wherever they wanted to take me. I don't even know the names of half of the places I visited but I later researched it just for you guys! So you better make a trip to Scotland soon!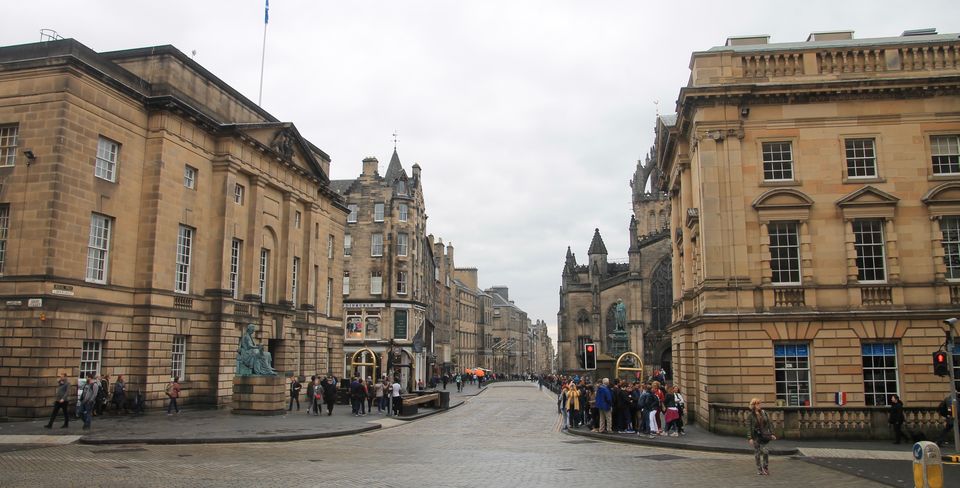 Edinburgh is a beautiful small medieval town with rusty ochre and mud coloured ornamented buildings and cobbled streets. A good way to explore the city was a two-hour free walking tour organised to narrate stories that took place on the street in a very engaging way. My favourite was the story of a relentless and one of the worst poets, William McGonagall, you guessed it right, the name inspiration for Minerva McGonagall.

Our tour guide, Stuart was perhaps the inspiration for Jon Snow, but unlike him, he knew every damn thing about Scotland. He was dressed in traditional Scottish Kilt (dare you to say it skirt! It's not a skirt) and had the super thick Scottish accent, like Jon Snow. Actually, George R.R. Martin drew inspiration from the Scottish and English century old friction to set the context of the North and the South in Game Of Thrones. Stuart's stories of legends and myths, history of battles on the pretty looking mountains, history of development in small town and cities with a Scottish music in the background is what made the tour an experience rather than a photography trail.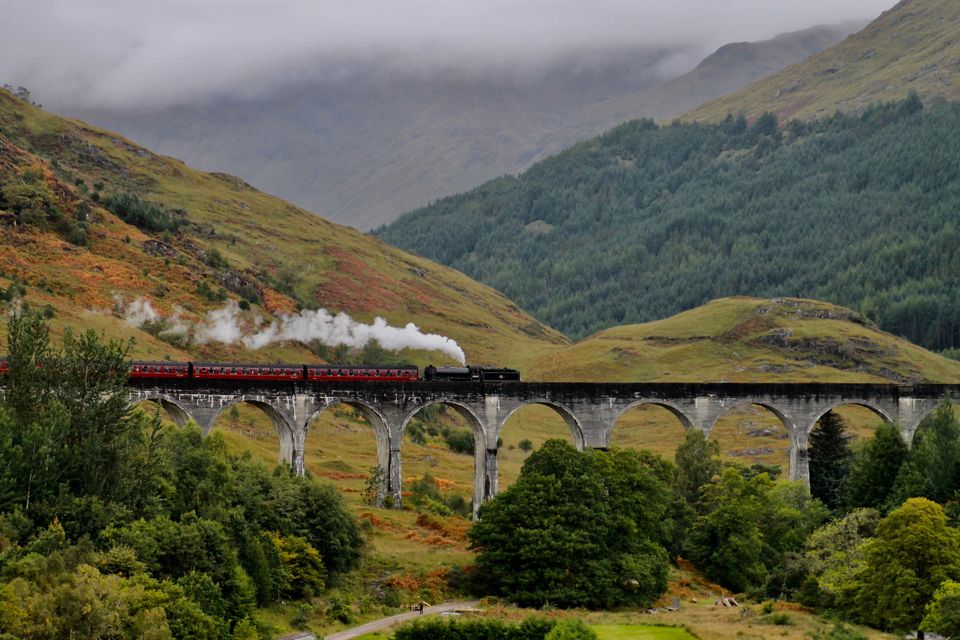 So coming to the real part, the famous highlands. All of the highlands look like a scene from a sci-fi movie where the astronauts have suddenly arrived on a planet that is still untouched by human development. Its green, misty, foggy with rolling mountain in shades of fall colours that you must have never seen before. Interestingly, highlands do not have huge mountains like the Himalayas, but the very fact that they look majestic and yet reachable is what makes the entire experience unique. There are numerous small and big lochs (loch and not lake) that stretch for miles with a scenic backdrop of mountains, waterfalls, and mist. If you choose MacBackpackers, you would get to stay overnight at a hostel on the bank of Loch Ness and if you are lucky, you can see three rainbows on top of each other on a fine day. You see the sunrise from your room amidst that scenic backdrop for just 15 Pound for a night, I would say that was the cheap thrill luxury highlight of my trip.
As you go further into the highlands to the Isle of Skye, the terrain turns from green rolling mountains to rusty rugged and rocky terrain. Interestingly, Isle of Skye has only 10,000 permanent residents but at a given time, the living population of the Isle is 70,000. That means 60,000 tourists and yet you can hardly see homo sapiens around you. I was reading Sapiens A Brief History of Humankind by Yuval Noah Harari and perhaps that is what added all the drama to how I was interpreting my observations. In my experience, you will have blips of moment where what you see would look like perhaps this is the end of the world. There are cliffs with waterfalls and then endless sea or when you hike the Old Man of Storr you will see small islands with no habitations and rocky geological formations. Surely, I felt perhaps this is where they must have shot some movies where they want to give a non-earthy outer planet look.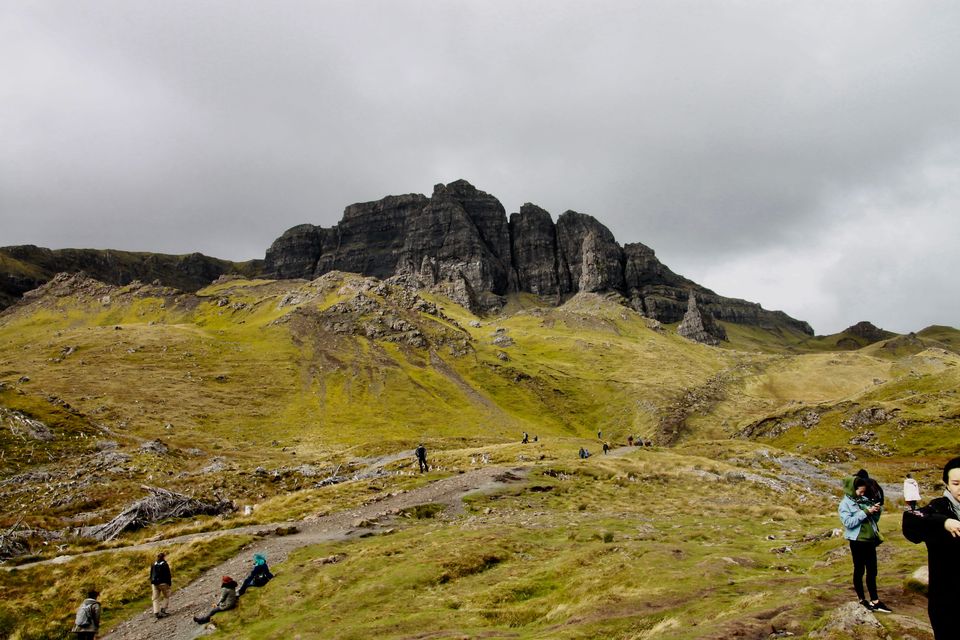 And did I forgot to mention, all of this was super cheap? So if you were in doubts about visiting Scotland or you think it's impossible to see all these places without a car, I hope this article gives you a glimpse of how amazing your Scottish adventure could be, even without your beloved car.
Tour links
https://www.macbackpackers.com/
http://edinburghfreetour.com/
Stay recommendation
Edinburgh: Castle Rock Hostel (http://www.castlerockedinburgh.com/)
Loch Ness: Lockside Hostel (http://lochsidehostel.com/)