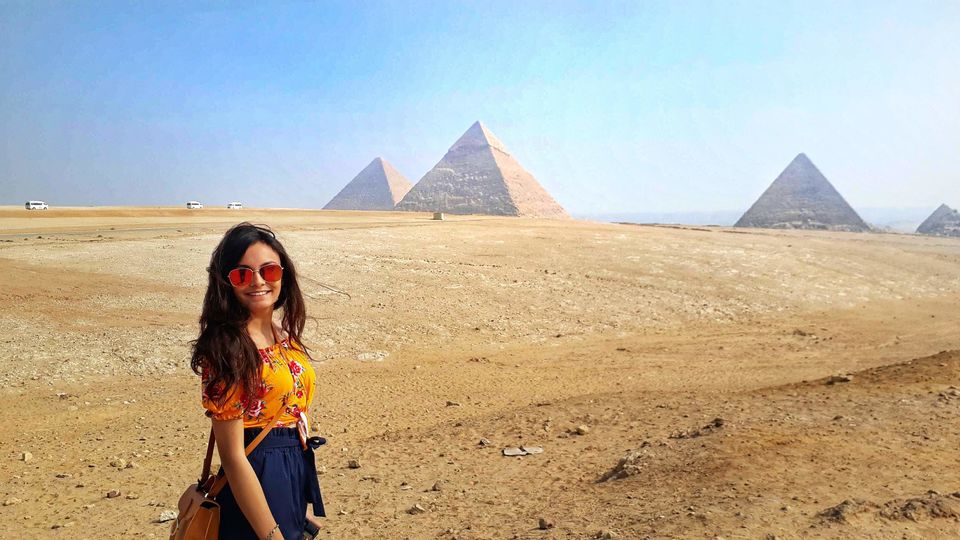 Let me start off by saying, no matter what people say about Egypt - 'It's highly unsafe for woman', 'I don't think Egypt is a safe country to visit with respect to any context' - I'm here to prove you wrong! It's one of the most diverse and beautiful places one needs to visit at-least once in their lifetime. You could cover the capital city of Egypt - CAIRO in exactly 1.5 days if you're in a tight schedule, and I'm going to show you how. We stayed at the beautiful Le Méridien Pyramids Hotel & Spa from which you get a direct view of the Giza pyramids. (10/10 recommend!)
The sound and light show at the Great Pyramid of Giza is something every tourist must watch on whichever night they are free and have no sight-seeing plans whatsoever. The price for this is $19 per person. It does get really cold in Egypt at night, in contrast to the scorching day-time, so it is advisable to wear warm clothes for this as it's in an open amphitheater.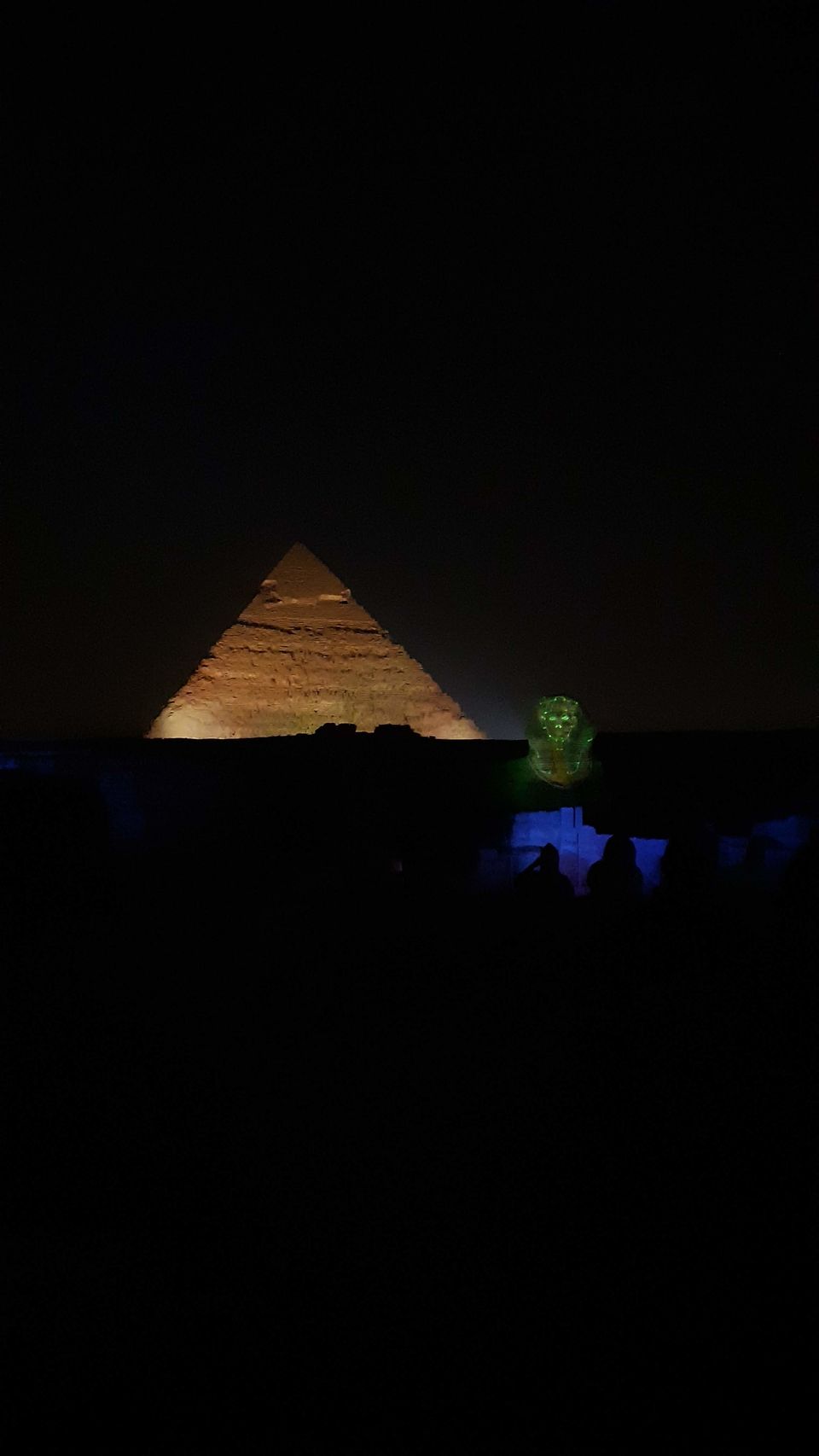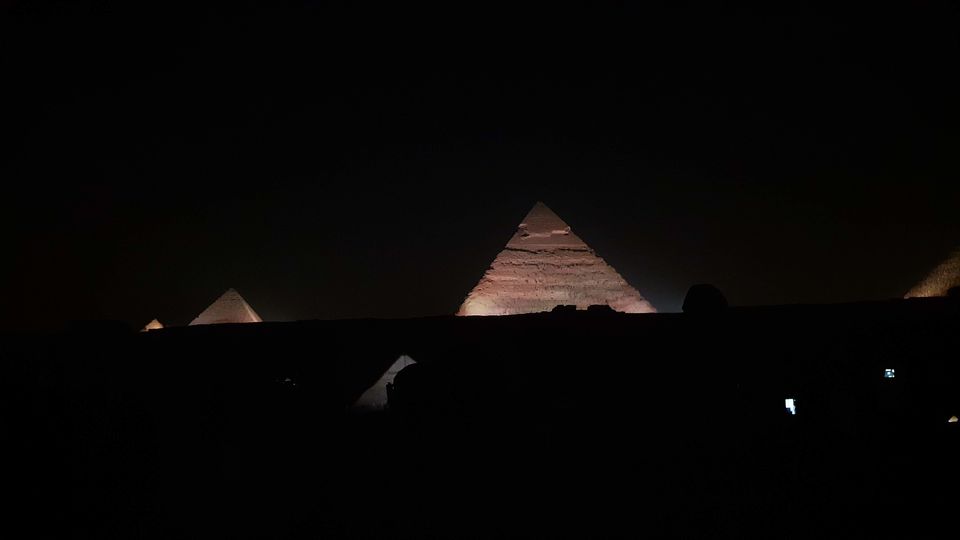 The day tour should precisely be started early in the morning and if you already haven't guessed, it should be started at The Great Pyramid of Giza! I can assure you, you're going to be marveled at the very first sight of them, and also at how big they actually are! These over sized triangles were really captivating from up-close.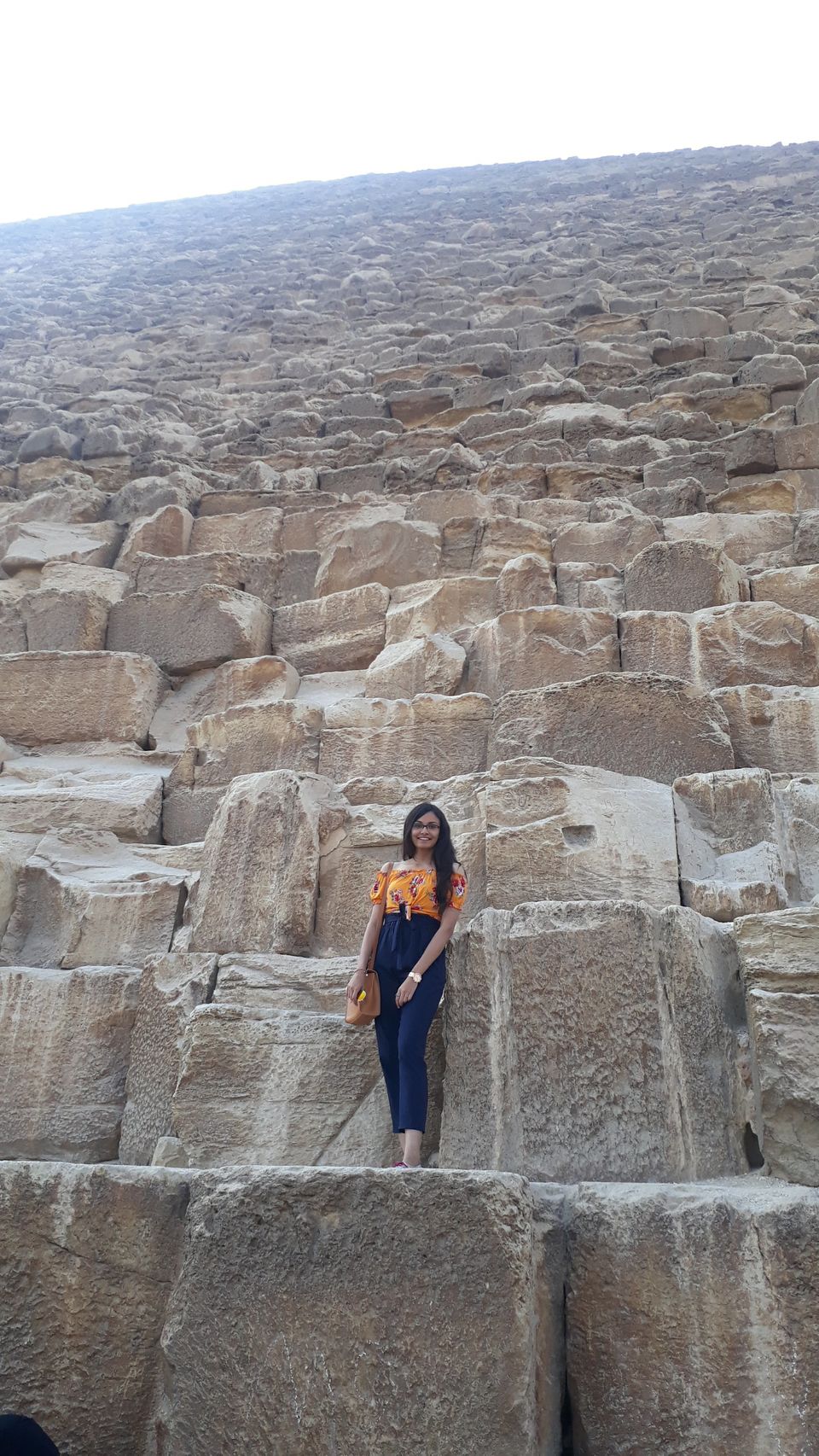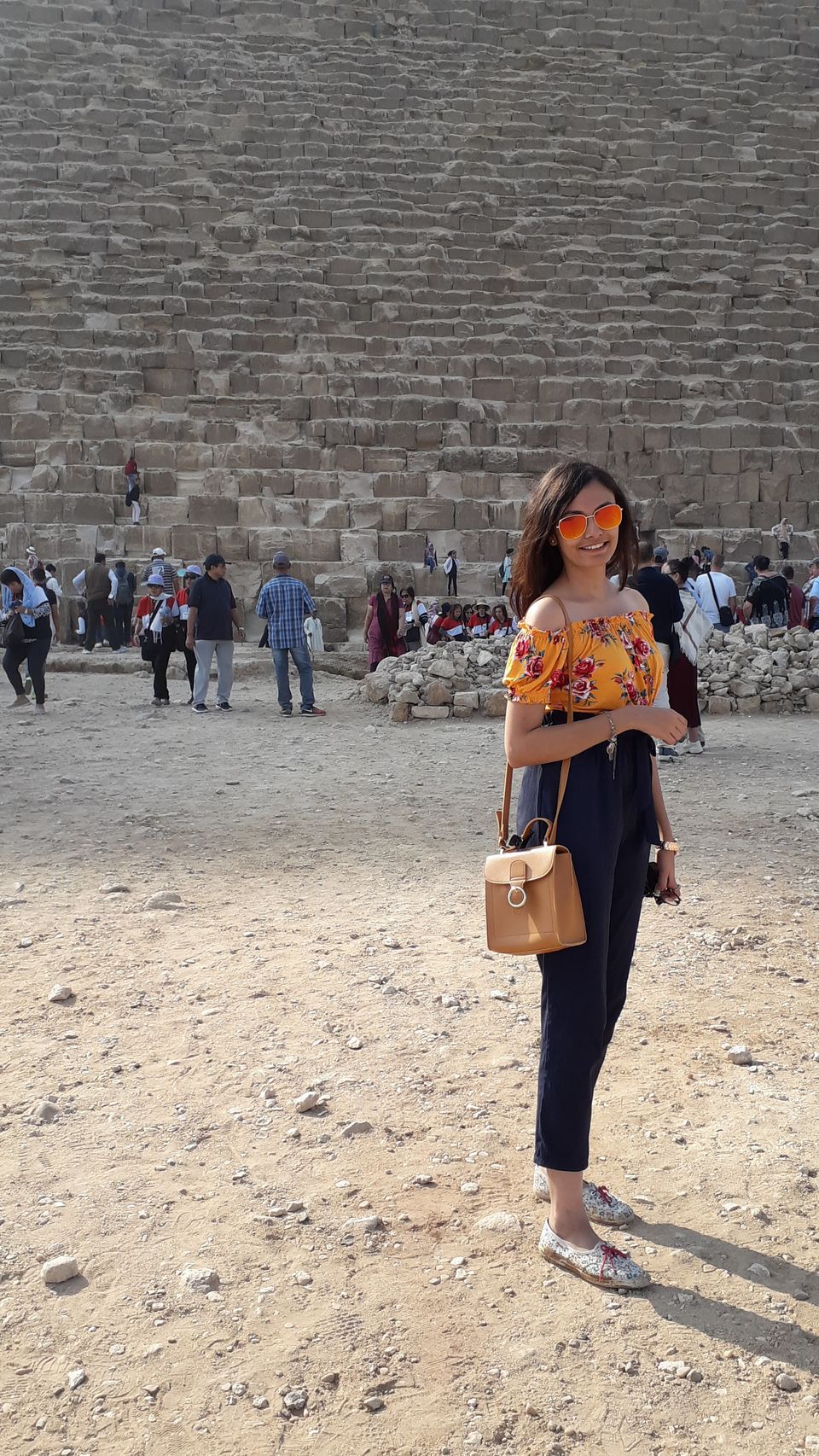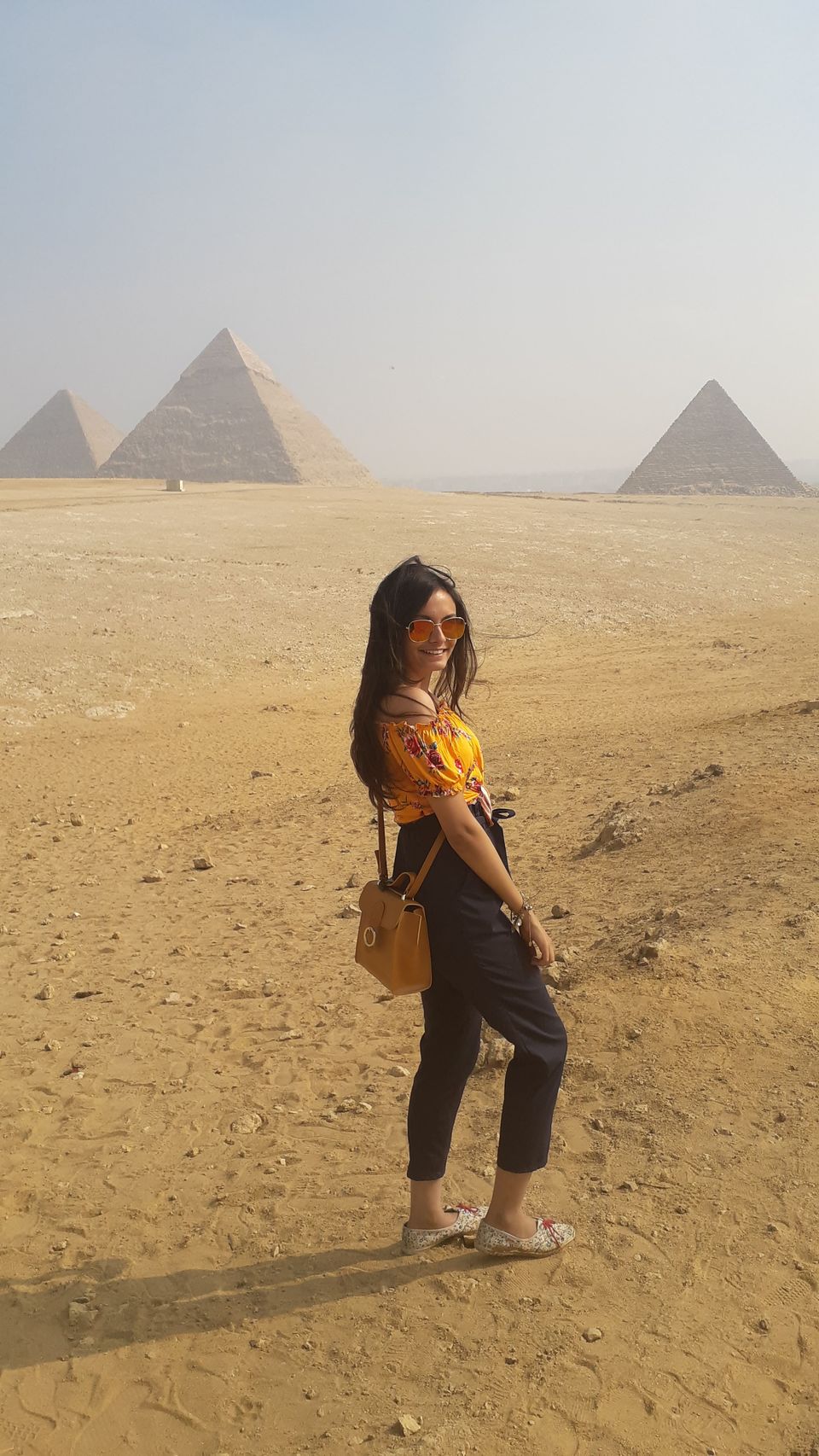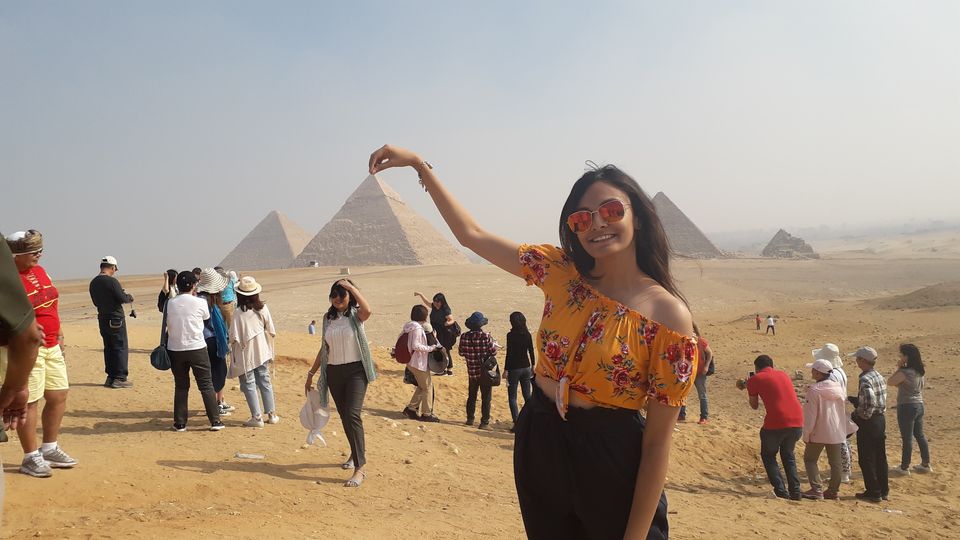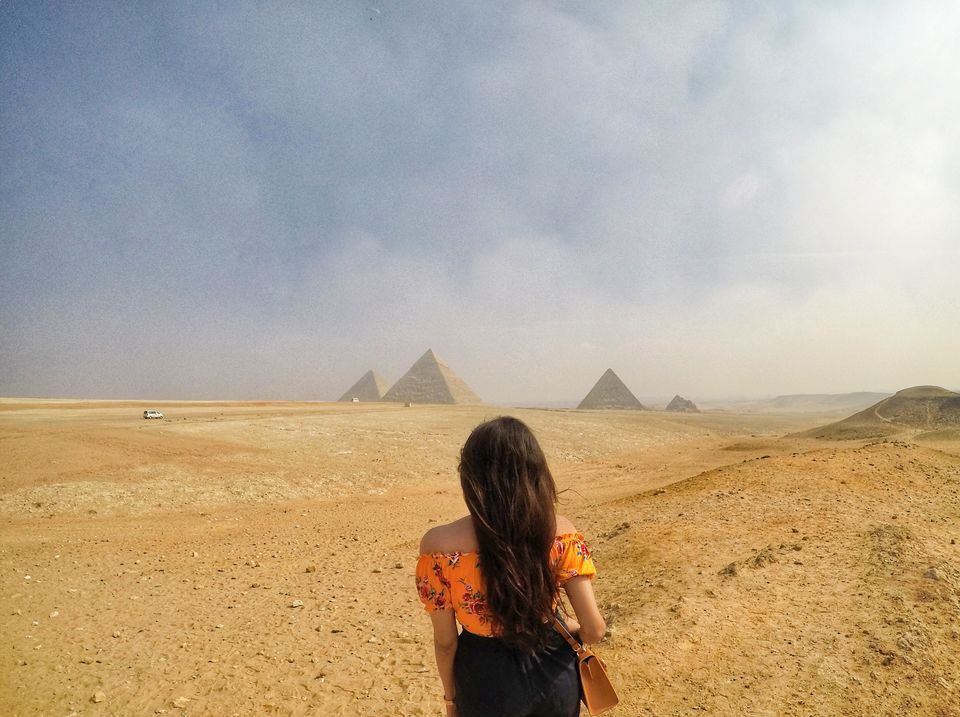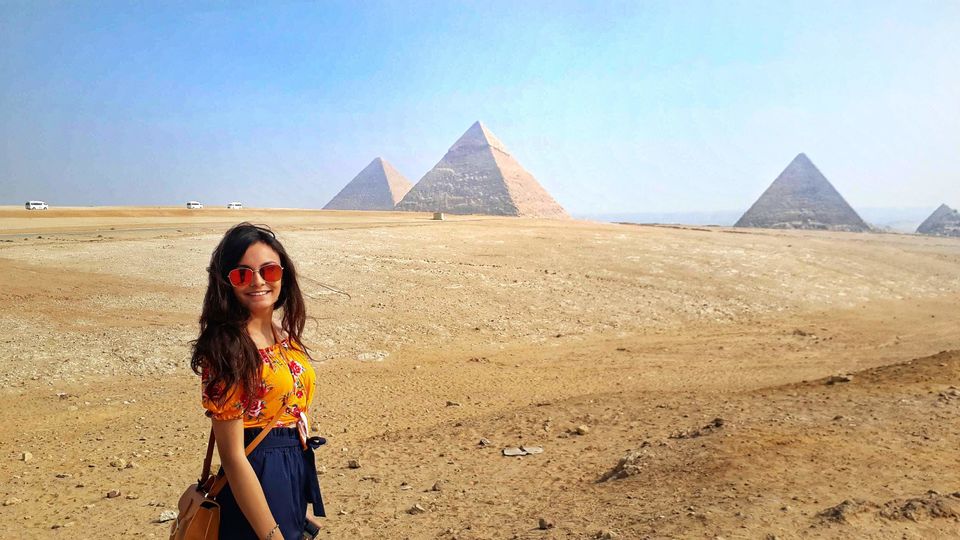 You could even opt for the camel rides that are offered around the pyramids, its a short ride and the camel owner will generously click the nicest pictures of with the pyramid - on the camel! Doesn't get better than that i suppose?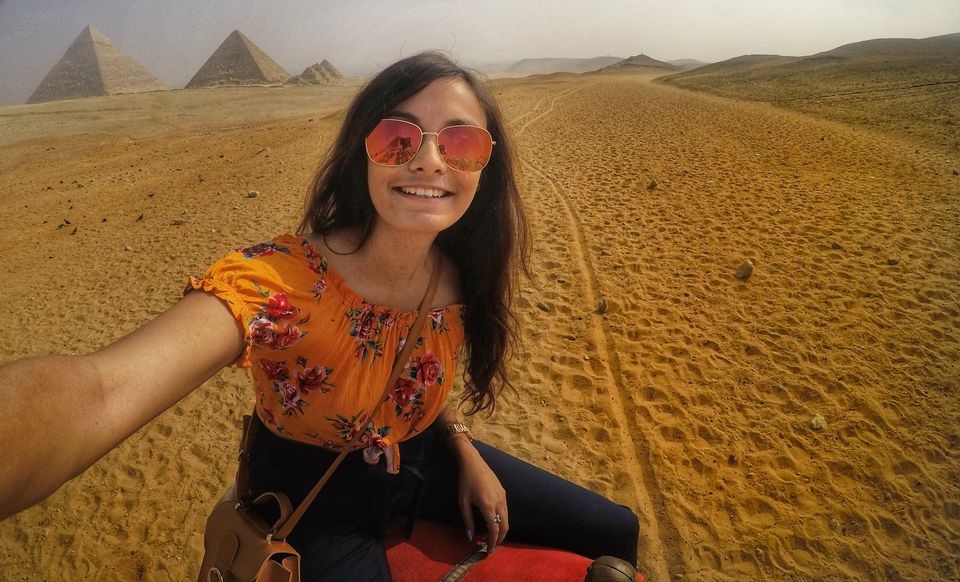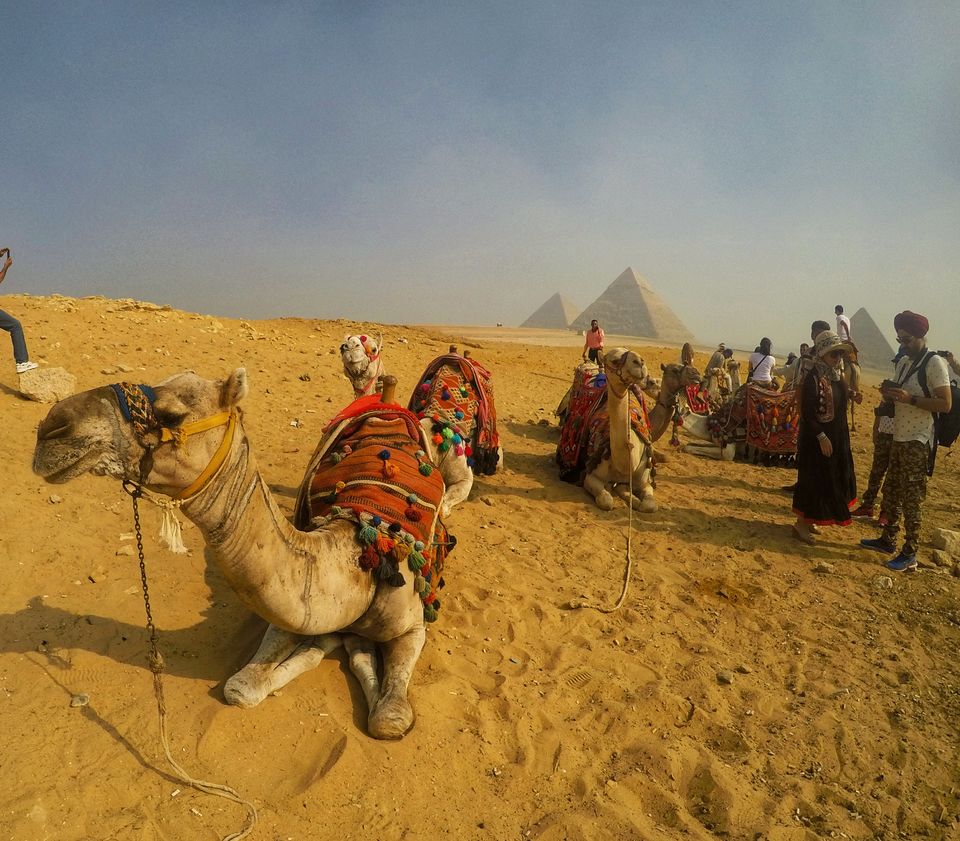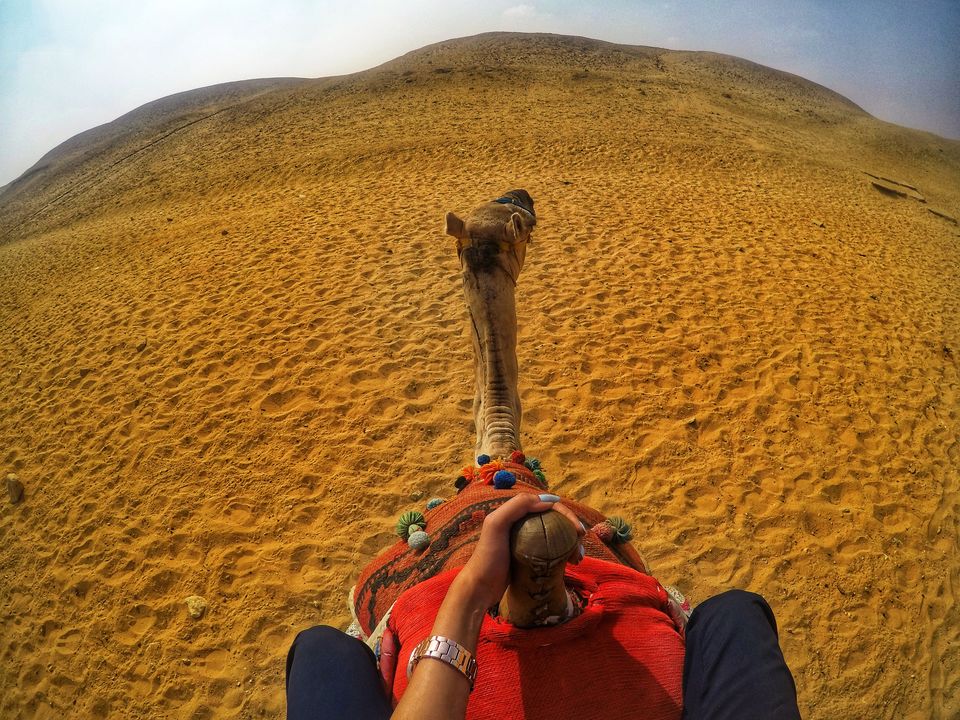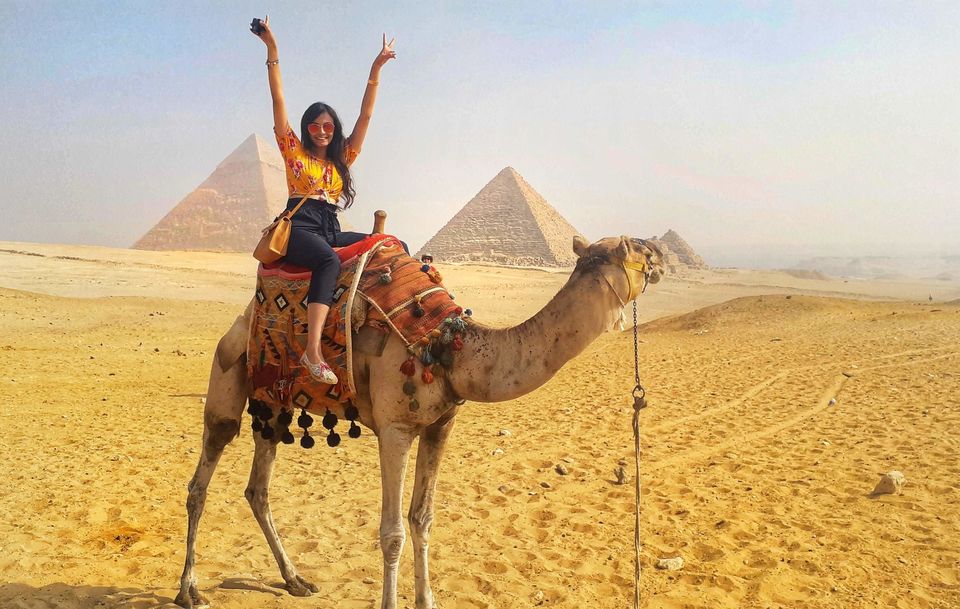 Okay, so if you're one of the adventurous ones like me, i'd recommend you buy a ticket to venture inside the pyramids! YES, you are allowed to go inside the pyramid if you buy a ticket from the entrance counter. The prices of the tickets vary depending on which pyramid you'd like to venture into. So, the ticket price is high for the biggest pyramid and considerably lower for the smaller pyramids. The tour guide assured us that there isn't anything to see once you're inside the pyramid, as all the wealth had been stolen by robbers years back. But what was interesting was the journey and path inside. It was a small tunnel through which you'd have to crawl and go in to reach the end. If you're prone to back pain, i'd suggest you not to opt for this. You're usually not allowed to bring cameras inside the pyramid, but I snuck mine in anyway!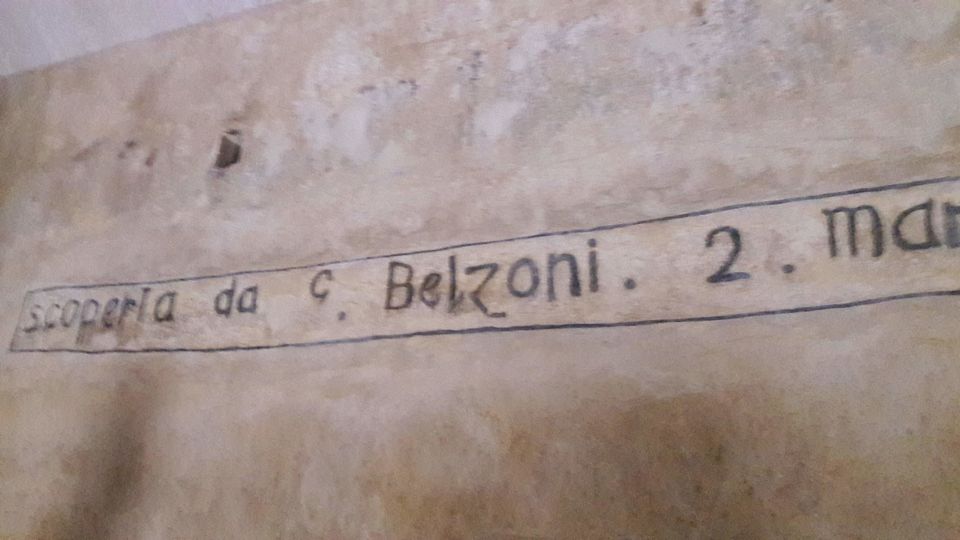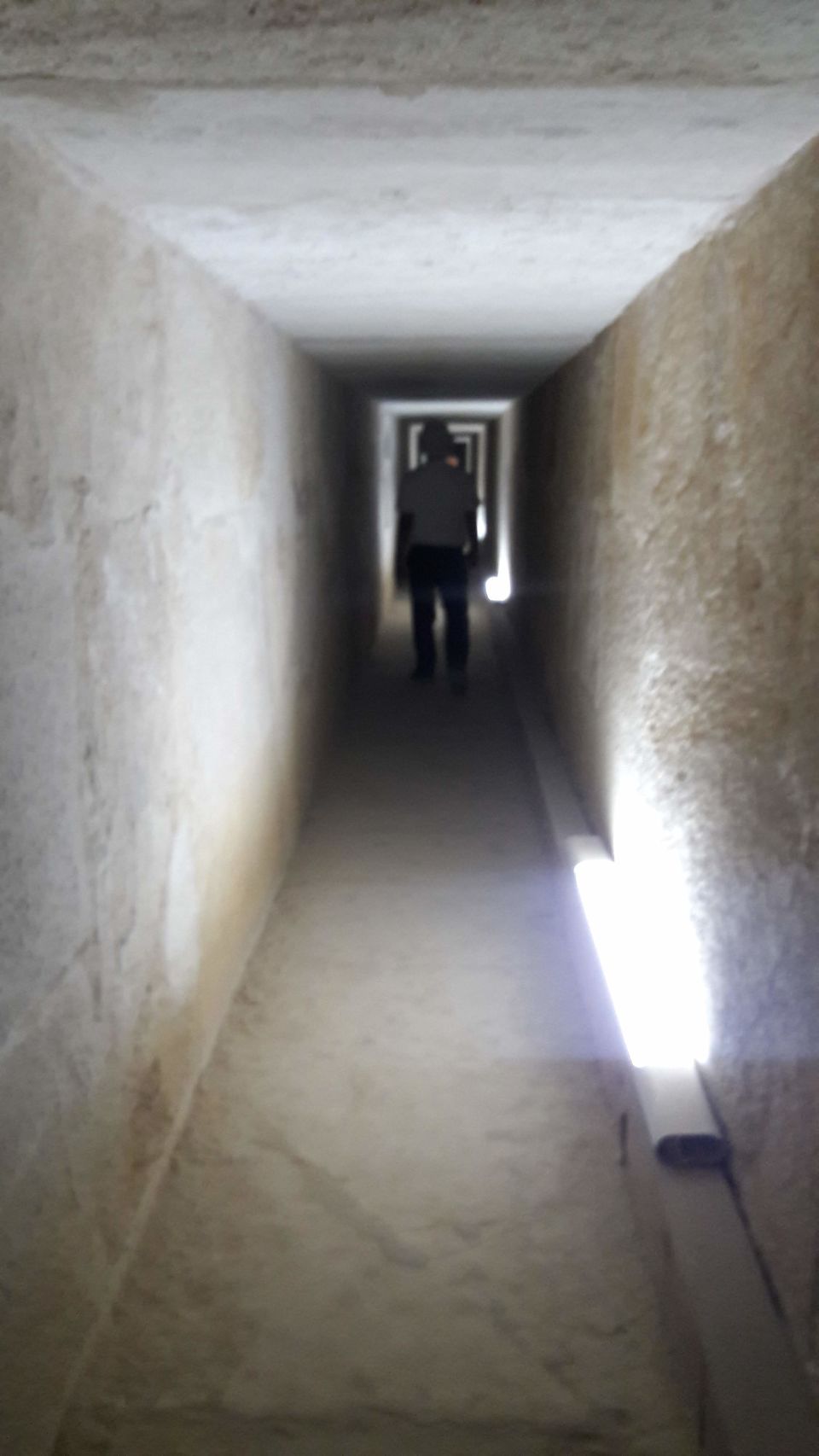 After venturing in and around the pyramids, you'd probably want to visit the Great Sphinx, as it is very close by. A short walk later, you're at The Great Sphinx of Giza, commonly referred to as the Sphinx of Giza or just the Sphinx, is a limestone statue of a reclining sphinx, a mythical creature with the body of a lion and the head of a human.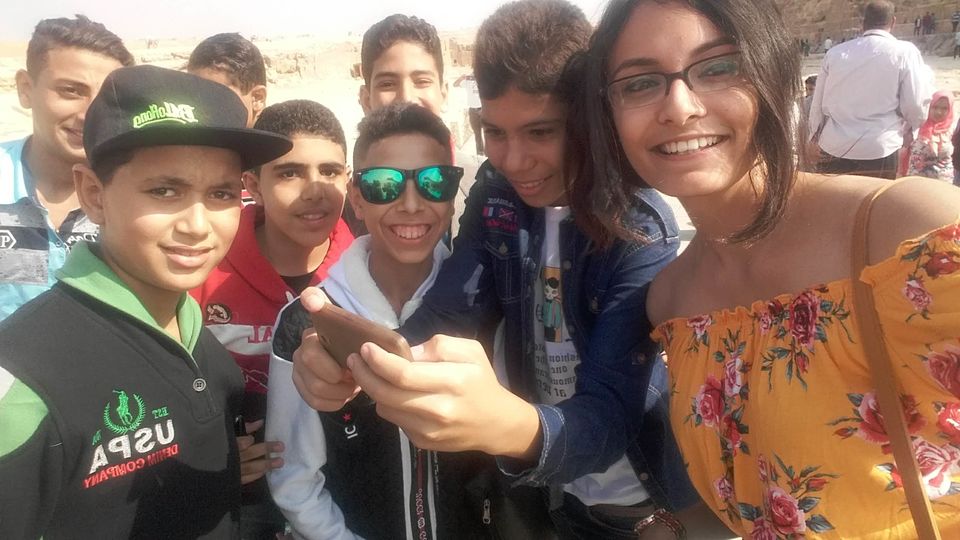 Taking one final glance at all the adventures you had at the Pyramids site, you'd never want to bid farewell, but hunger post all the activities will surely make you say one last final goodbye to the most gorgeous views that you'll never forget for the rest of your life!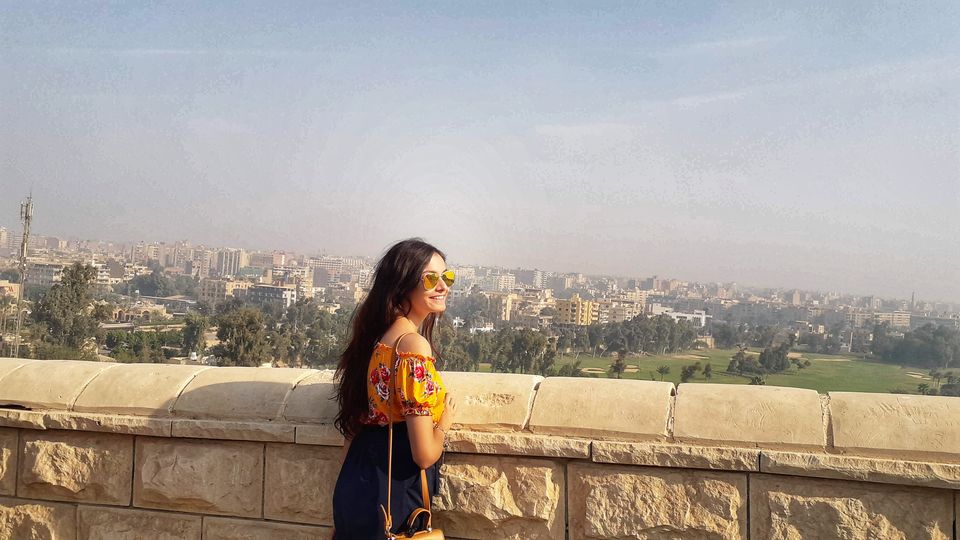 Post lunch, you'd want to cover The Egyptian Museum, or most commonly known as the Cairo Museum. It is home to an extensive collection of ancient Egyptian antiquities. It has 120,000 items, with a representative amount on display, the remainder in storerooms. You could easily while away an entire day and not be able to cover all the history of each piece!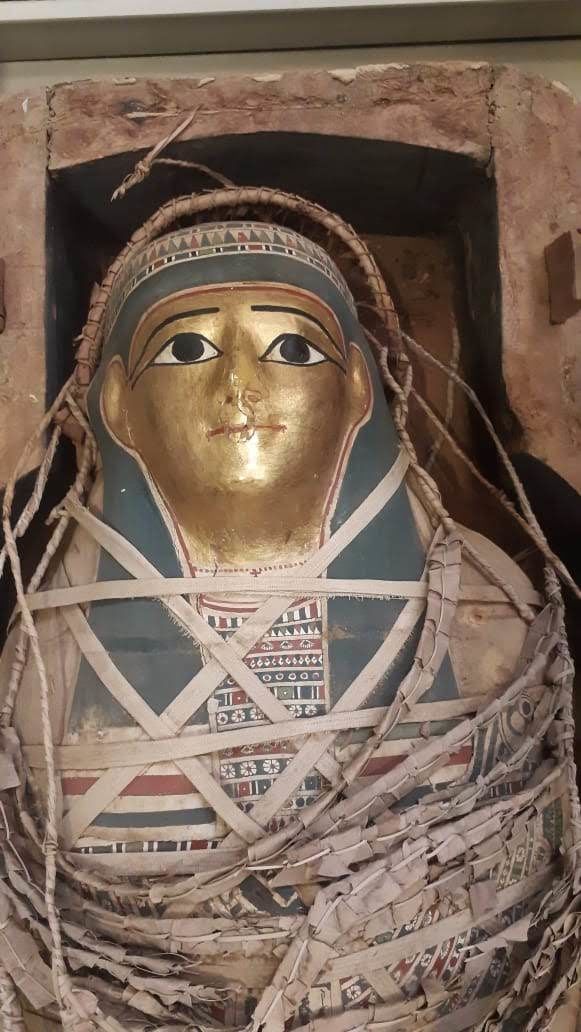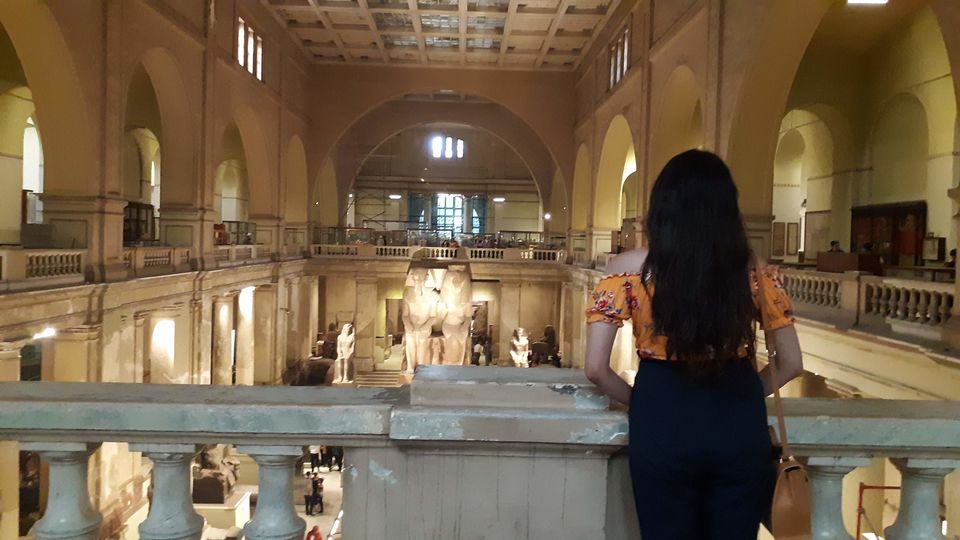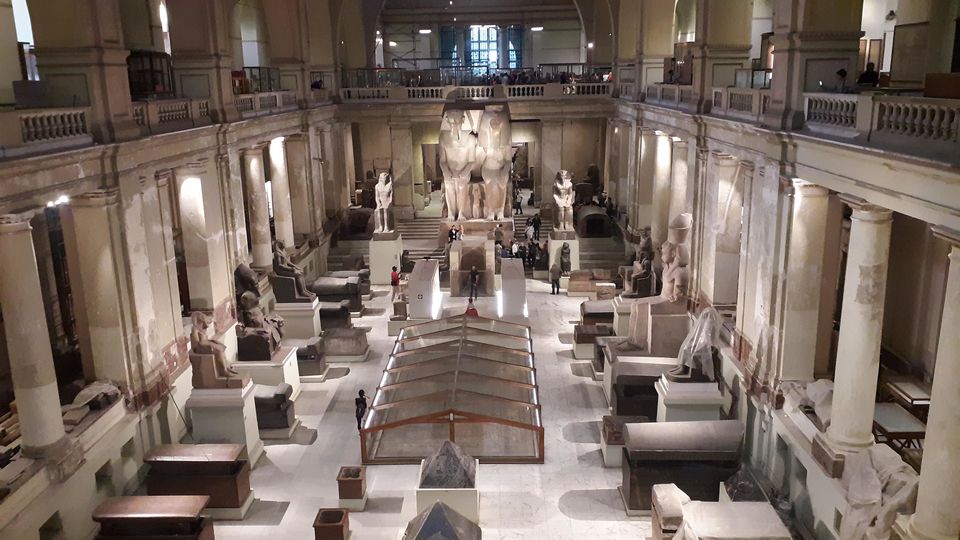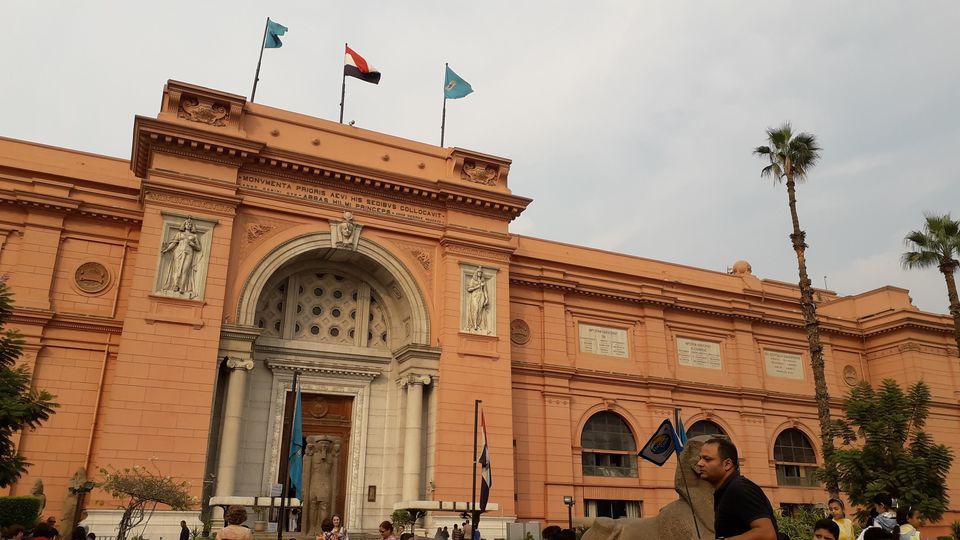 When you're almost at the end of the day, to finish of your Egyptian shopping spree, you must head to Khan-el-Khalili market. It is a famous bazaar and souq in the historic center of Cairo, Egypt. Established as the center of trade in the Mamluk era and named for one of its several historic caravansary, the bazaar district has since become one of Cairo's main attractions for tourists and Egyptians alike. Everything you find is reasonable and bargain worthy! It kinda looks like the streets from Alladin! :)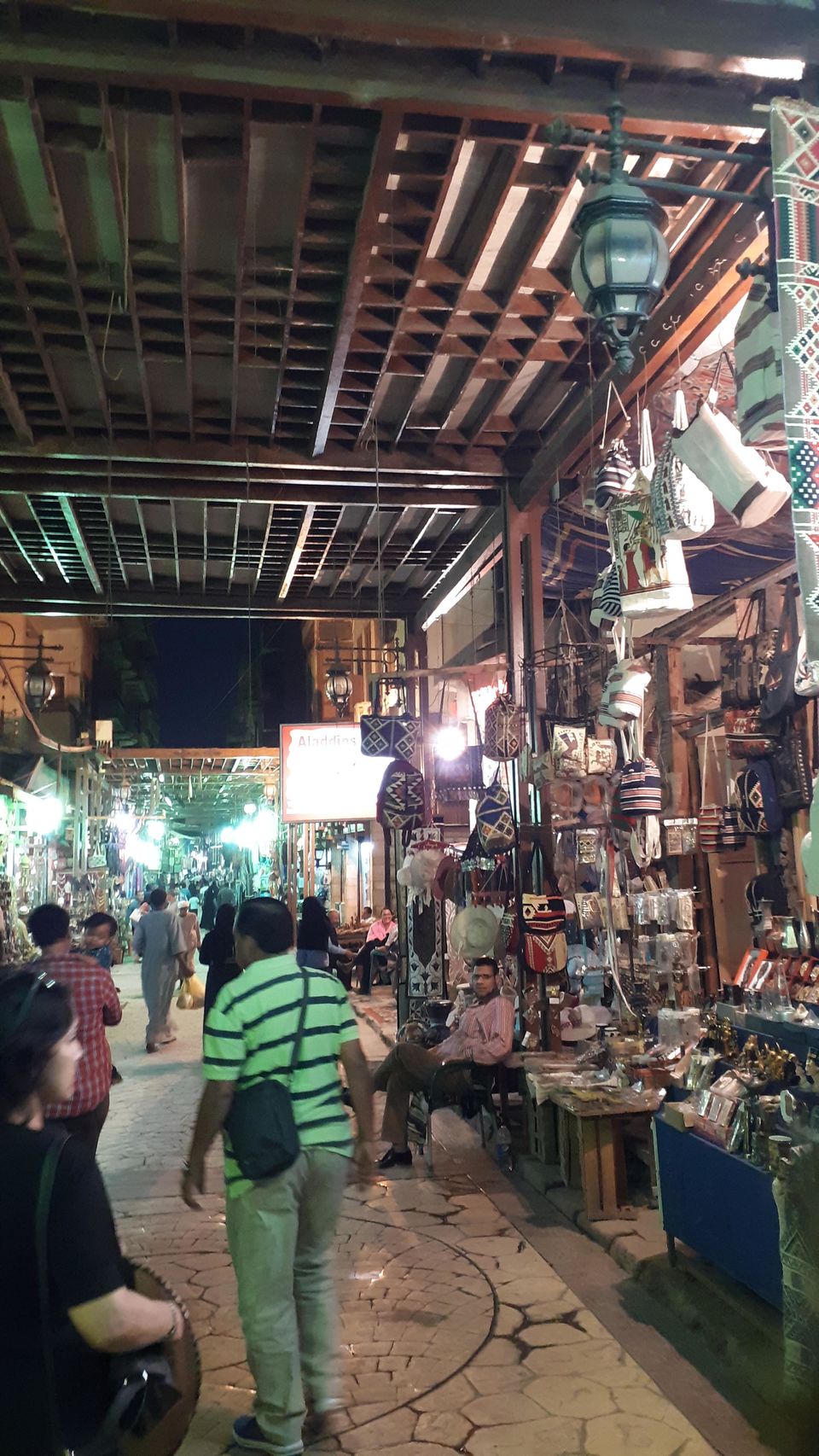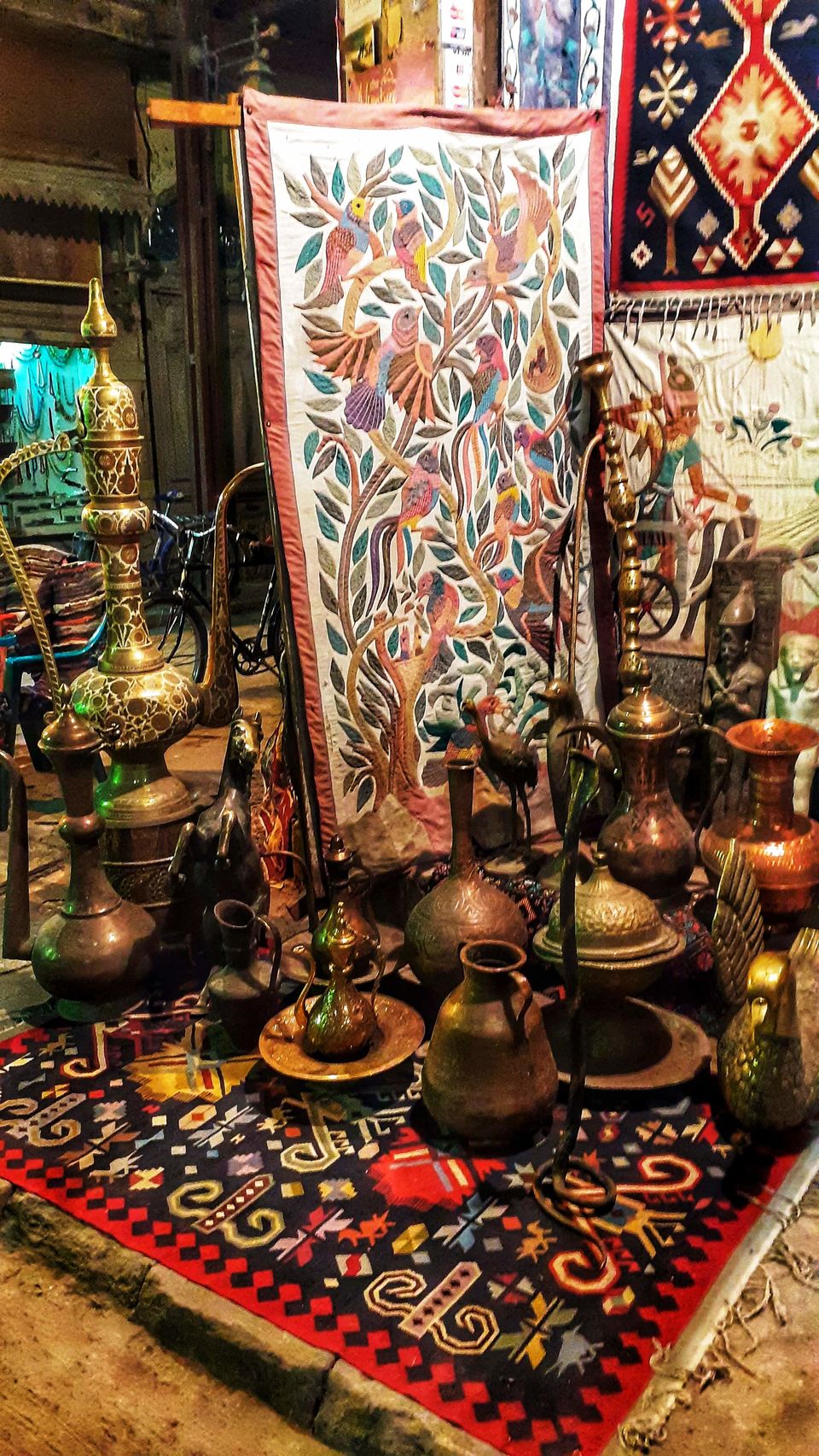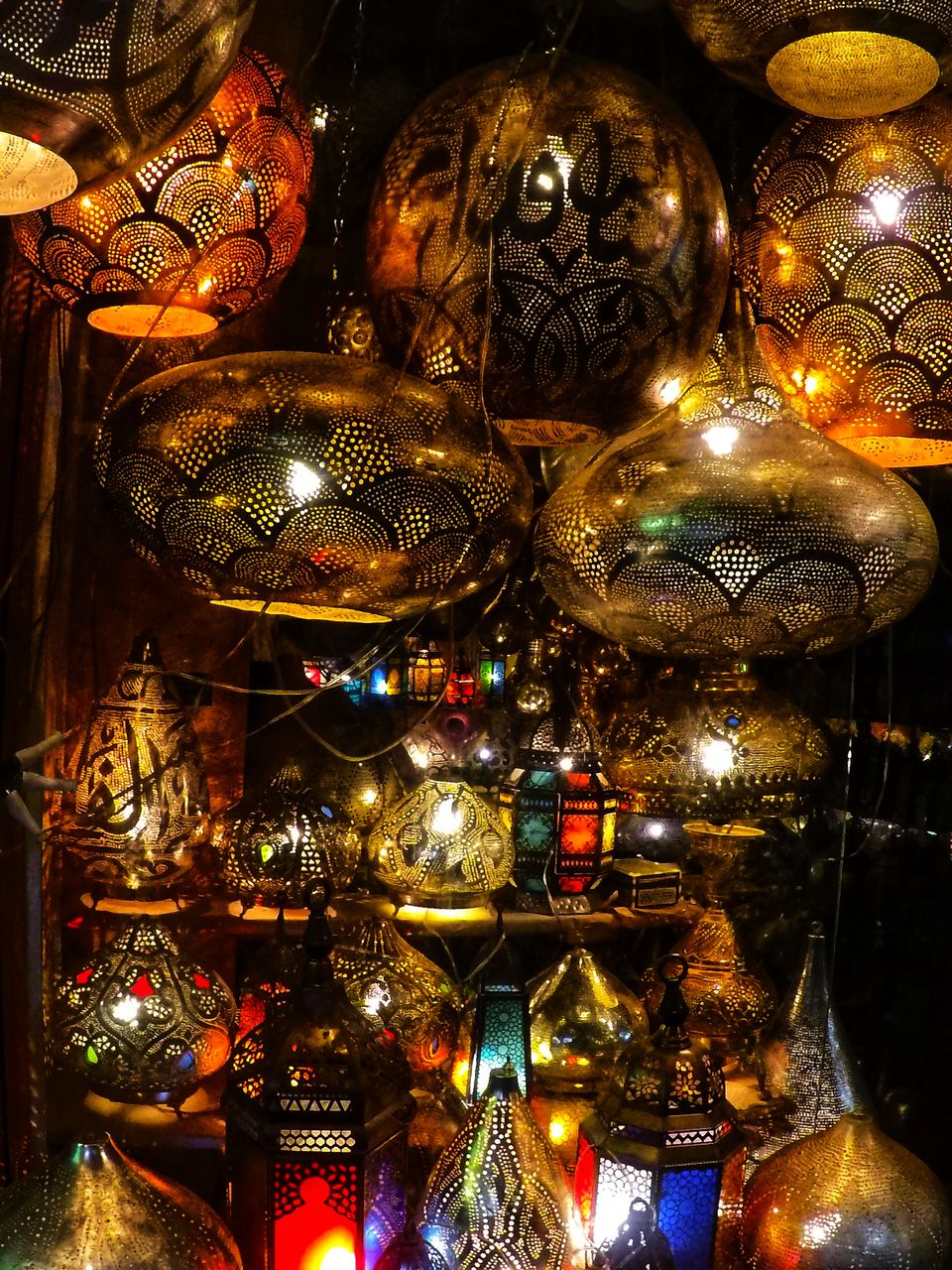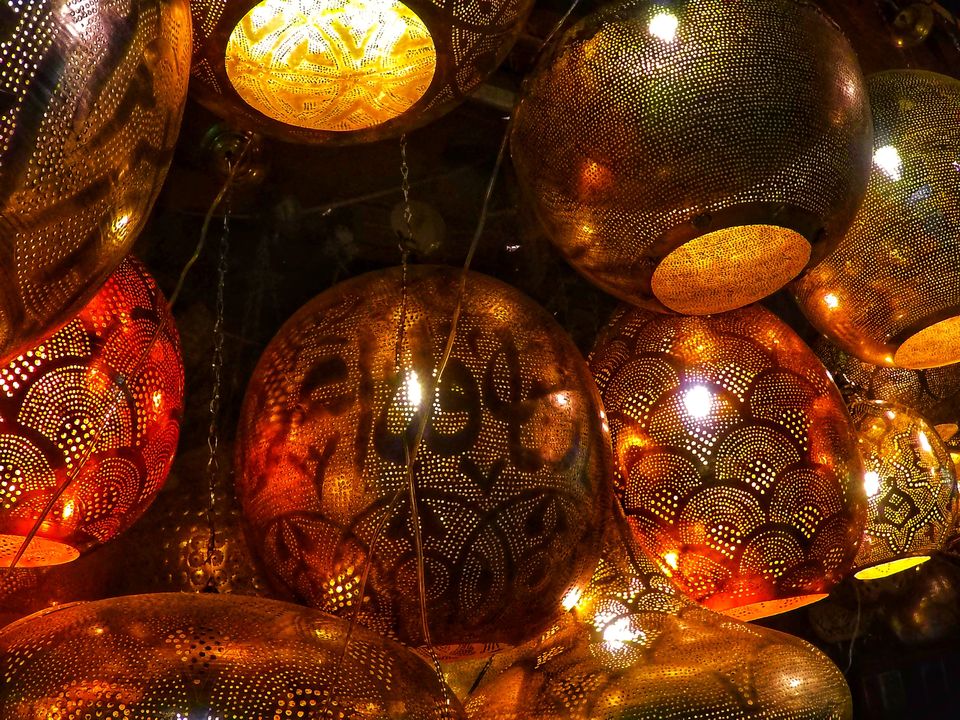 Finally i'd love to conclude by saying, if my pictures weren't convincing enough, i'd request you to visit Egypt someday and witness the beauty through your own eyes. I can't stress how much the Egyptians rely on tourists for their daily wage, and the tourism is doing a great job for all the tourists coming in from different countries.
Hoping to see more Indian tourists in Egypt!
Youtube link to a video I made on my Cairo trip - https://www.youtube.com/watch?v=lyszc6HY3E8
Follow me on Instagram for more travel stories!