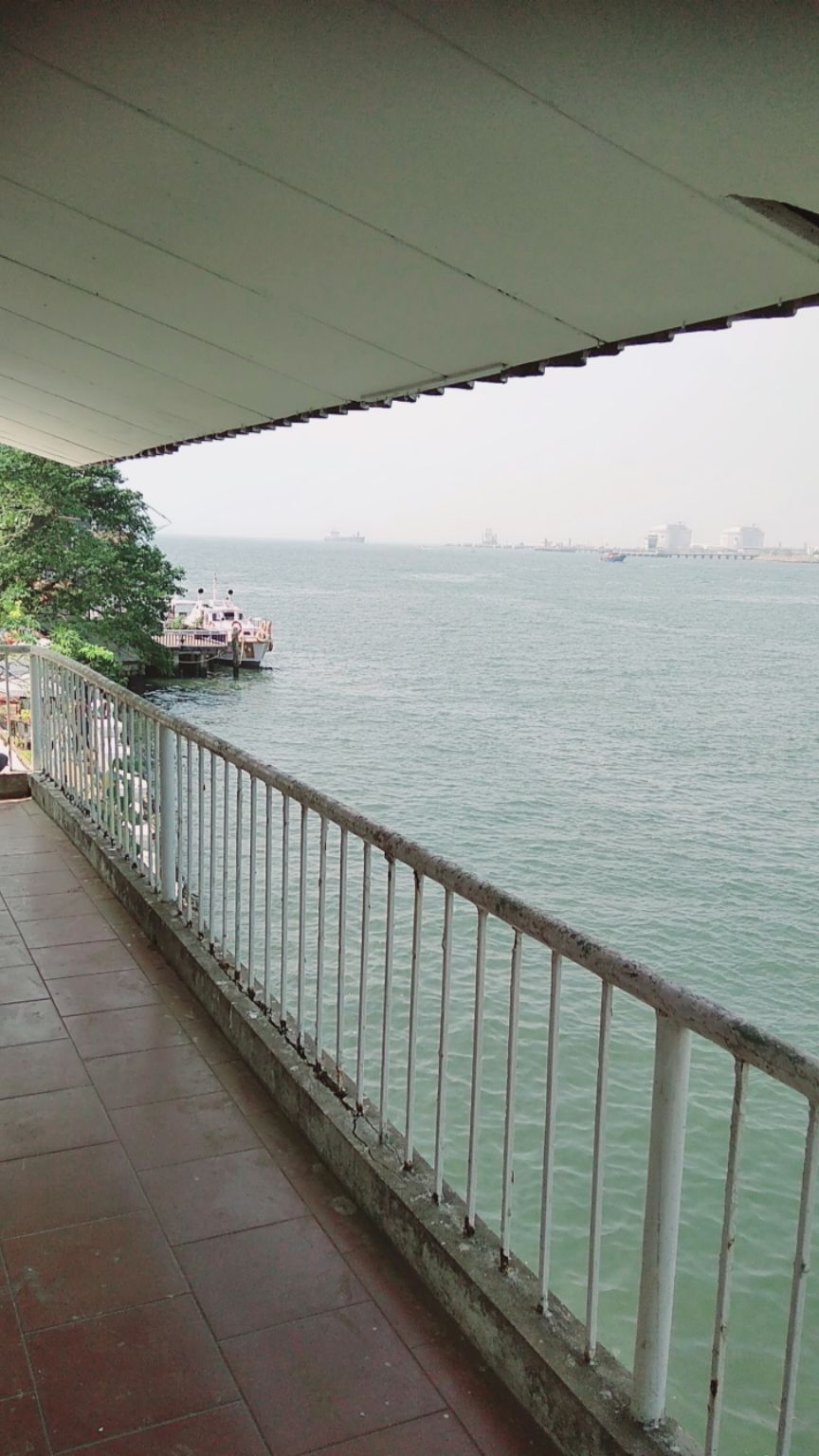 Me and a friend of mine boarded the train at around 12ish and reached around 6 in the morning. After freshening up at the waiting room we took a bus and went to Ernakulam boat jetty.
Unaware of the fact that the services had already begun, we choose to hang around the place and click some pictures!
We ate food at a "thatukada" on the location (A mallu version of dhabba) and then headed towards Fort Kochi/ Mattancheri . It was around 8:30 when we reached our destination and we still had time till when biennale and the Palace etc would open so we started exploring Mattancheri on foot!(We took the boat and it cost only around RS4) There were these nice and friendly localites who gave us tips and suggestions.
We walked our way through the Jew town which is unique and beautiful in its own way! If you wanna get souvenirs or wanna shop something fancy, this is your place! Our first visit for the day was the beautiful and very peaceful Jew synagogue (Entry fee is Rs15 per head if I'm not wrong). At the entrance on your right hand side you'll find a room with a lot of pictures and paragraphs narrating history. Do go through it. If you sit in taking in all the calmness you'll find a tourist guide or two explaining the history and relevance and other stories relating the synagogue (if not ask it for yourself to anyone of the caretakers there).
We strolled back through the Jew street and traced our way back to the Dutch palace. After checking it out we went to the church and finally to Biennale!
I would recommend you spend more of your time checking out Vypin Island cycling rather than spending hours at Biennale (if you're not an art enthusiast). Biennale ticket costs Rs 100 per head(But if you pay a visit on Monday it's free of cost as told to us by a localite).
The Biennale pass will allow you three entries to the Aspinwall house (on the same day) and single time entry to the other houses. The cafes and the houses are all very cool and you can have some Instagram worthy pictures from there! After enjoying some good food over there we visited the island and then got back to the railway station at around 5pm to reach Trivandrum at around 10pm.
We couldn't visit the very famous marine drive due to lack of time. I am of the opinion that you spend more time at the beach or exploring the less explored places at and around Kochi rather than spending all your time at Biennale :)
Happy journey!