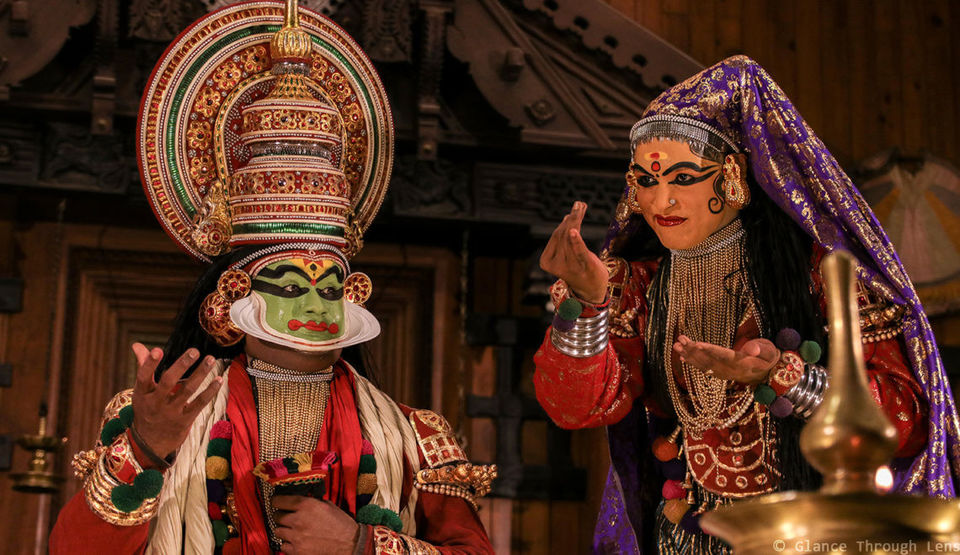 A s its my first time to Kerala and I was zeroing upon some place to visit. Finally I found Kochi to be more intriguing. Although Kerala has attracted many tourists and travellers around the world but Kochi stood upon as different. Kochi otherwise known as Fort Cochin is best known for its cultural and architectural splendid. So people called Kochi as God's own country.
THINGS TO DO IN FORT KOCHI :
1. CHINESE FISHING NETS
I was up in the early morning to catch the sunrise near Chinese fishing nets but the sky was too cloudy to see the sun. Anyway my bad that was! Those cantilevered fishing nets are used for fishing rather than traditional style and not even in Kochi you will get to see these kind of fishing nets all over the Kerala. Unlike others these fishing nets are not movable and at least 5-6 people are needed to operate the fishing net . According to history these fishing nets are brought by Chinese traders around 1400 and being used since then.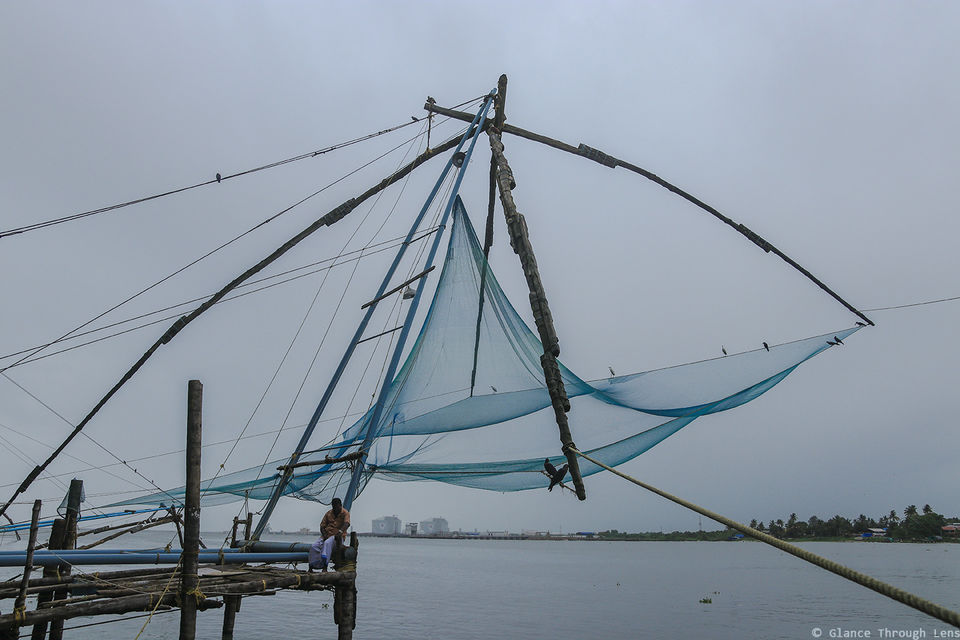 2.KERALA FOLKLORE MUSEUM
As I am fond of museum, this place was in my bucket list for Kochi. This museum is adobe of some exquisite collection of antiquities and artifacts. This museum was solely built by a single person George J Thaliath and all the the antiques are from Malbar, Travancore and Kochi region. And also there is a antique shop in the 2nd floor of the museum where you can buy antiques and paintings. This museum showcase the the rich culture and tradition of those regions. Although this museum is outskirts of Kochi but you will not regret for going there as it will be worth your time and money.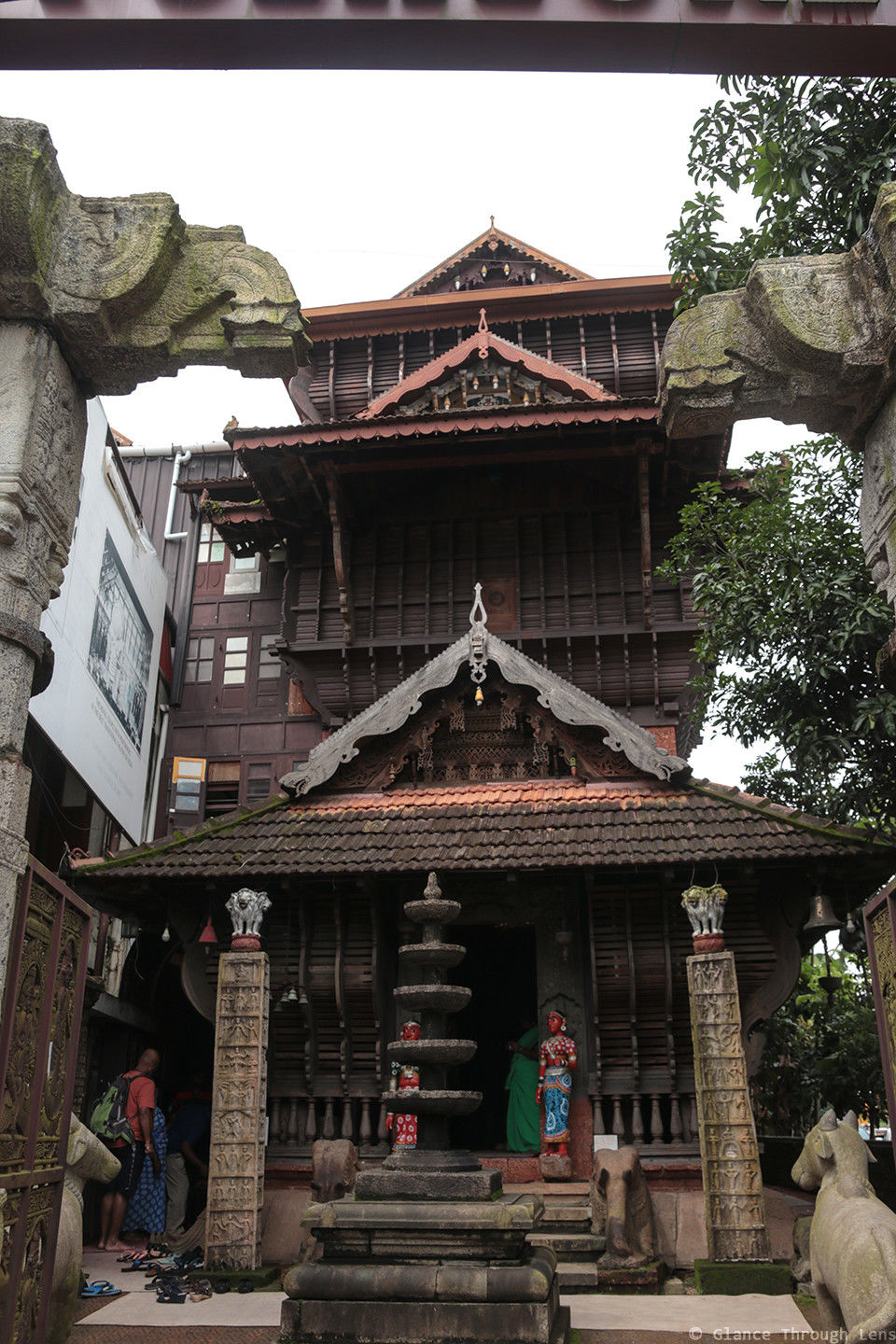 3. PARADESI SYNAGOGUE AND JEW TOWN
This hundreds year old synagogue is the heart of the Jew town and describes the jew era in Fort Kochi. Paradesi is an Indian word and in English it roughly translates to "foreigners" as this synagogue was built by Spanish speaking Jews. As i entered the synagogue i was astonished to see the age old antiques like gold crowns. Belgian glass chandeliers and brass railed pulpit. Besides the antiques the tiles of the synagogue is hand painted and it was from 18th century. As photography is prohibited here you can get the photos from their staff with nominal amount of money. By walking down the jew town road I saw some incredible handicrafts work in some shop and in some shops you can buy antiques too.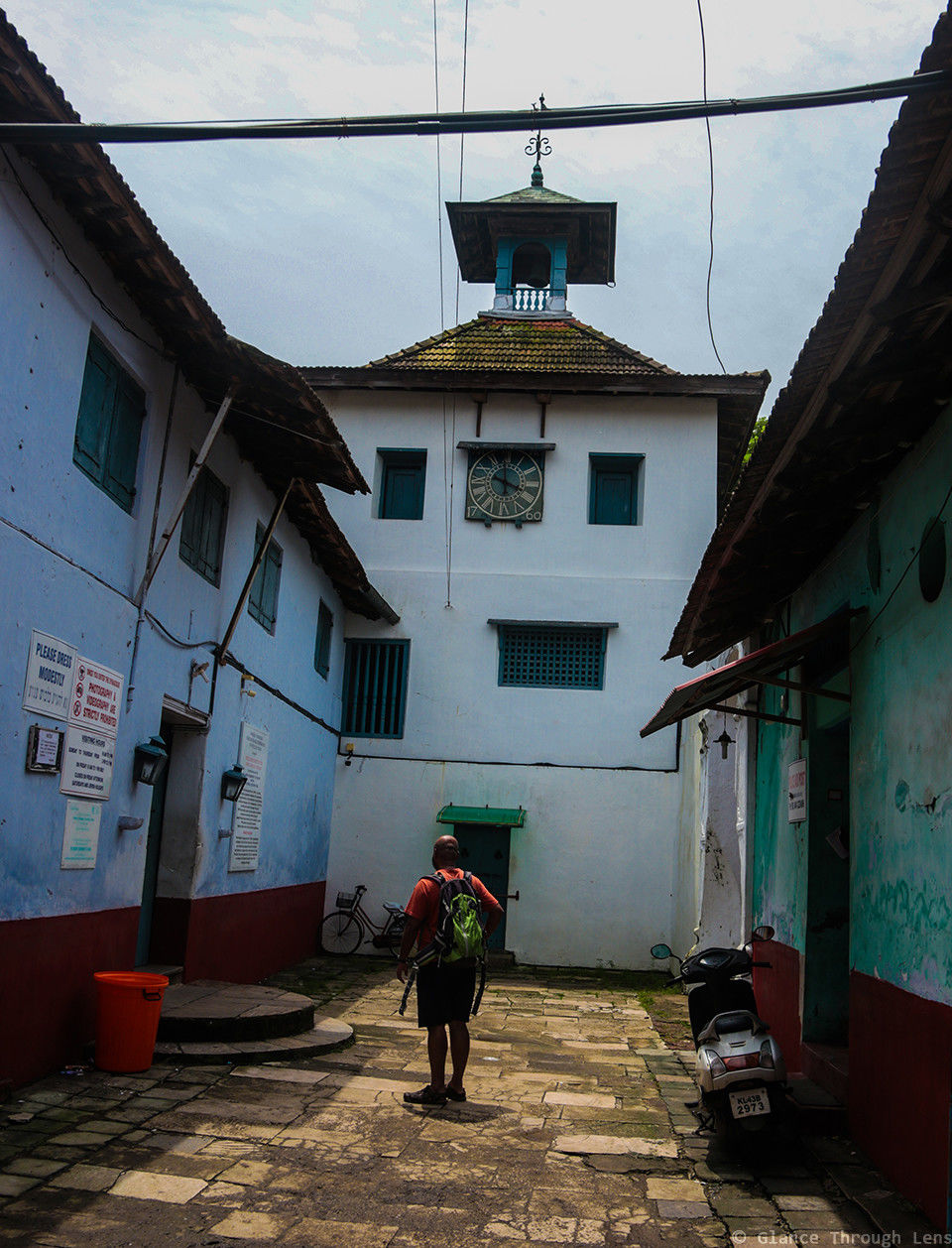 (PARADESI SYNAGOGUE)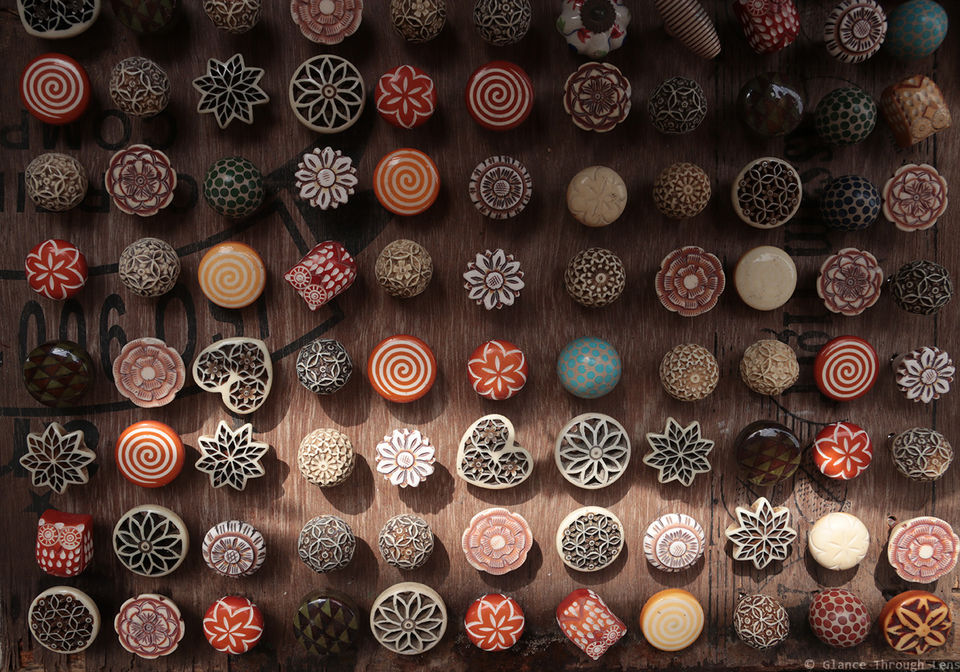 (DOOR KNOB STORE IN JEW TOWN)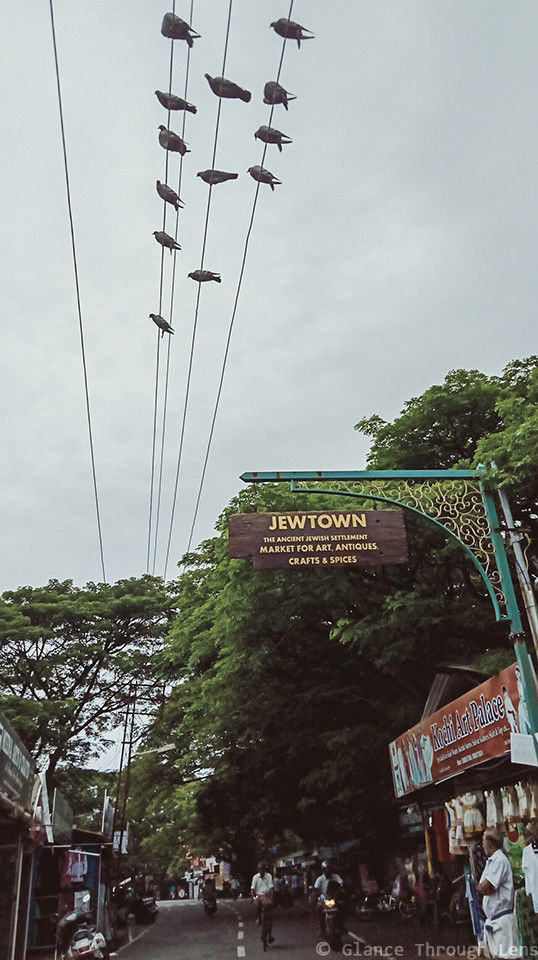 (JEW TOWN) 4. SANTA CRUZ CATHEDRAL BASILICA
Although i was staying near by this cathedral, this is one of the place i visited at the end of my trip. The Santa Cruz Cathedral Basilica is one of the 8 basilica in Kerala. This place got crowd all over the year because of its architectural and artistic magnificence. Besides the beautiful construction by this place hold historical importance as well as cultural. Originally built by Portuguese this Cathedral was destroyed by British and rebuild by them.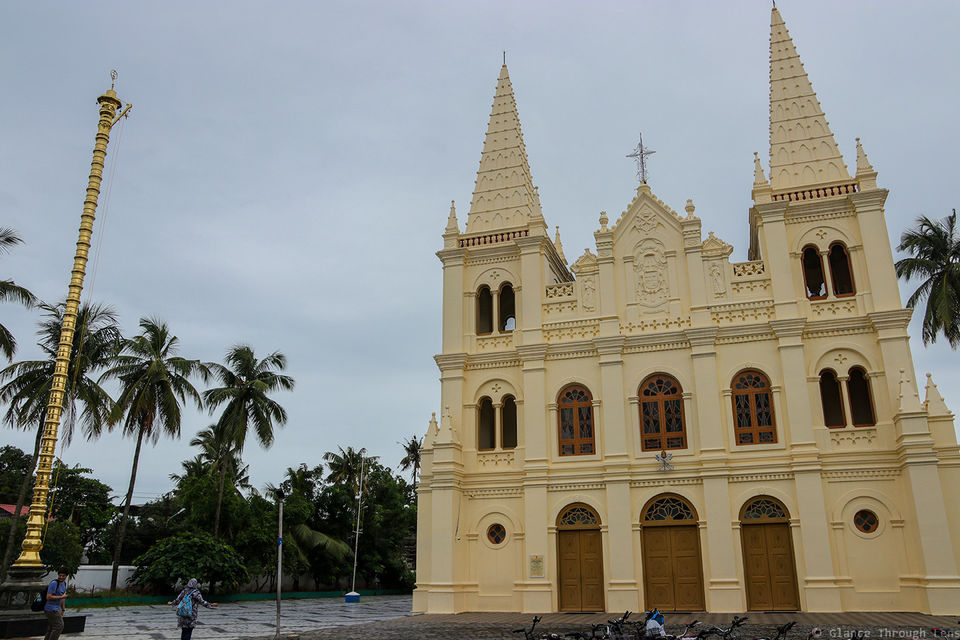 5.INDIAN NAVY MARITIME MUSEUM
When I was searching for ATM to withdraw cash I stumbled upon this museum. As this museum is not popular as like other places in Kochi so i never heard from any other tarvellers. This Maritime museum is entirely dedicated to the history and evolution of Indian Navy. This landmark glorifies the triumphant of Indian Navy over the past years. If you will ask the manager of this museum will be happy to give you a tour of the entire museum. There was a projector room where you can see the victory of Indian Navy in some video. Overall it was great pleasure to know the Indian Navy history.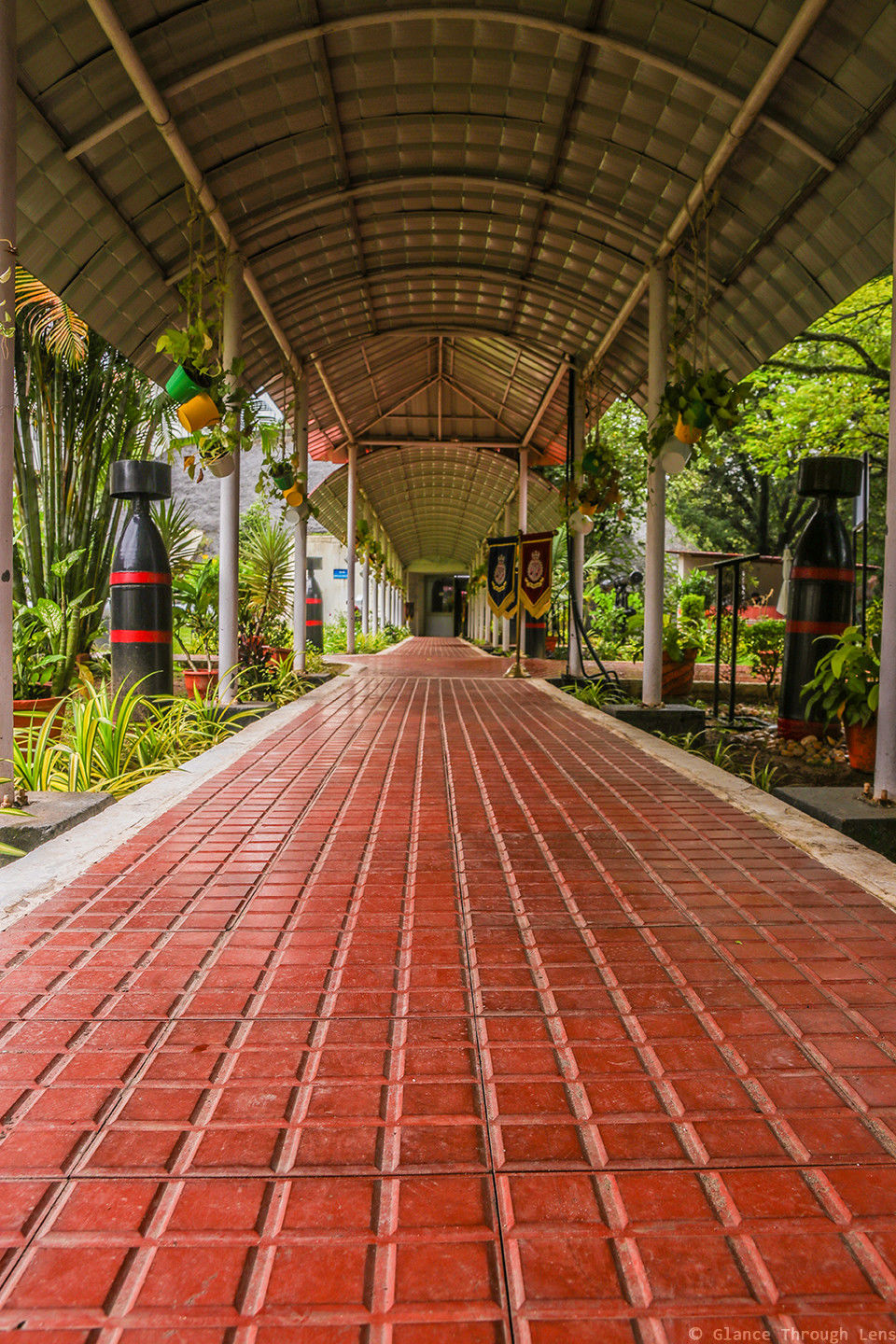 (MUSEUM ENTRANCE)
6. WATCH KATHAKALI DANCE
If you are in Kerala and you are not going for a Kathakali performance then you never saw anything. Kathakali is a classical dance form of India and one of the oldest theater art form. Kathakali word is derived from two Malayalam words "Katha" and "Kali" which translates to English "Story" and "Play". Kathakali dance is all about facial expressions but the makeup and costumes make the dance form worth the watch. Only natural color are being used to do the make up not the artificial one. Although the language of the music is alien to me I was lost in the captivating performance.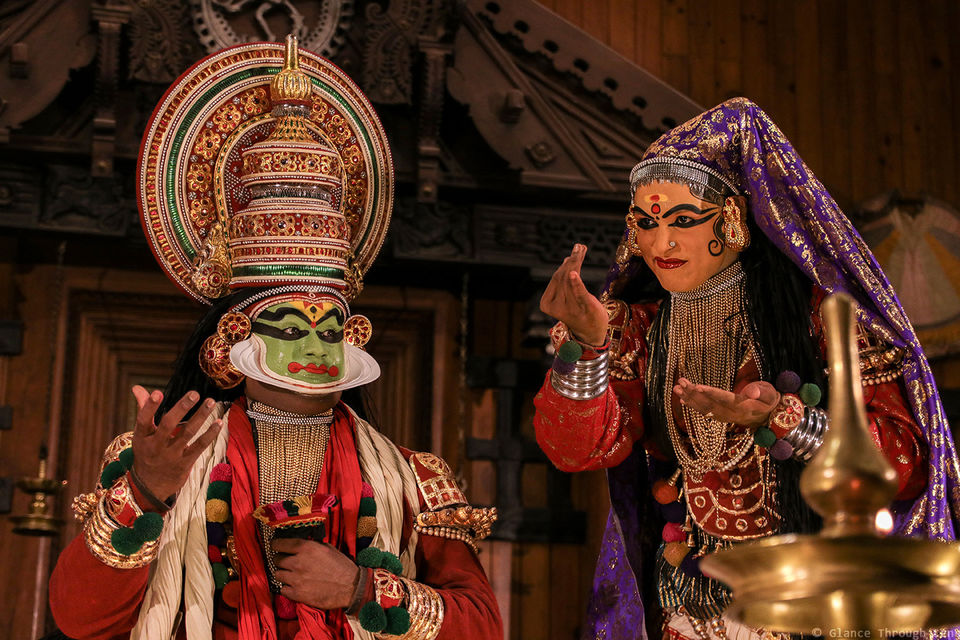 (BHIMA AND DRAUPADI IN KATHAKALI DANCE)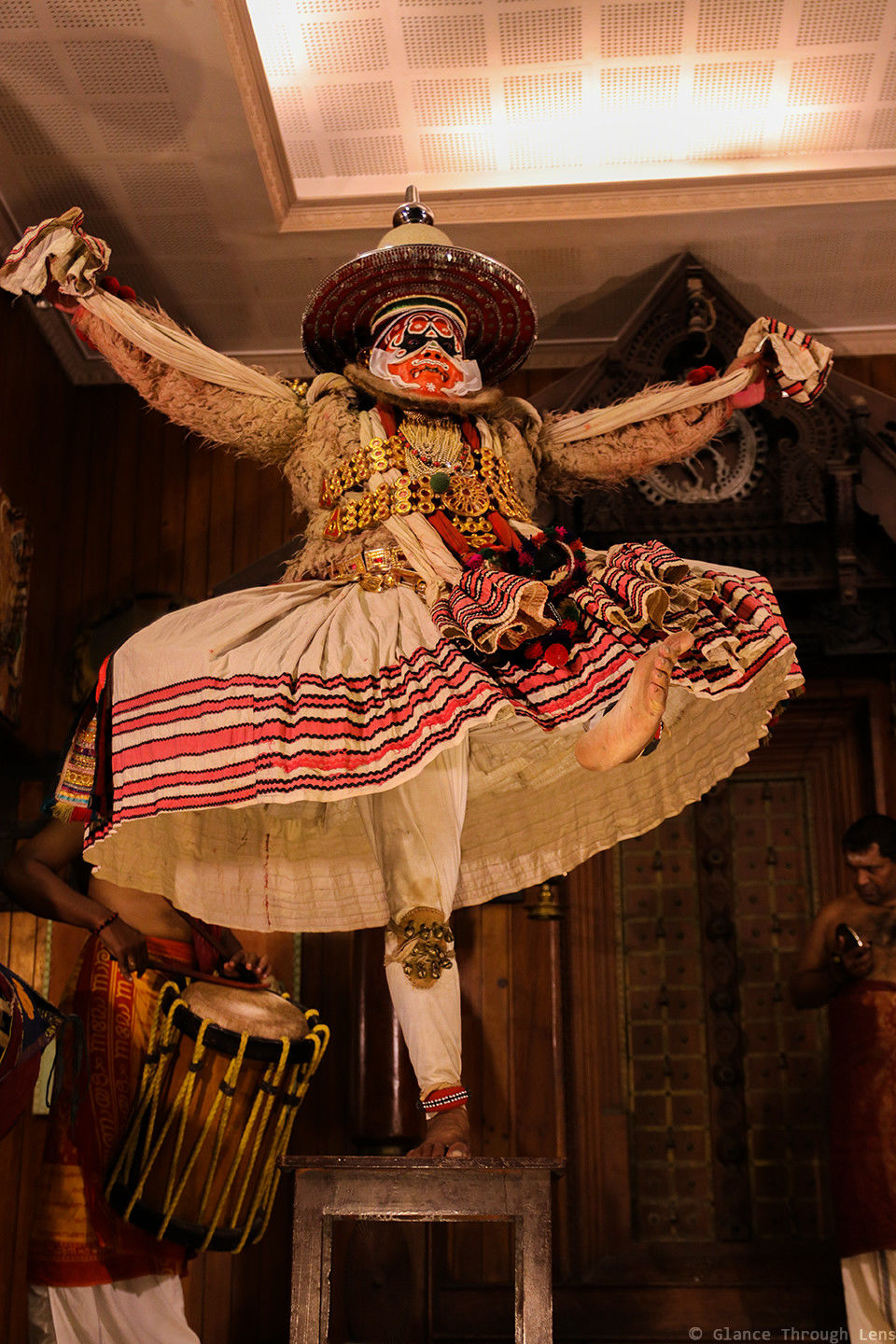 (ANGRY HANUMAN DURING PERFORMANCE)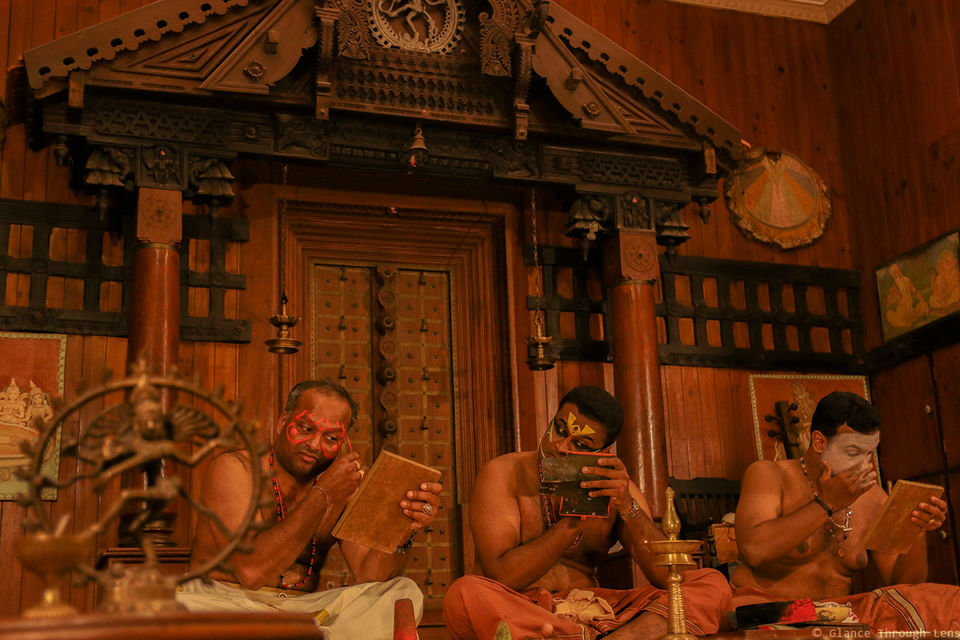 (KATHAKALI MAKE-UP) 7. MATTANCHERRY PALACE
Mattancherry palace otherwise known as Dutch palace was built by Portuguese around 1555 and gifted to the King of Kochi back then. This place is filled with murals of Ramayana and portraits of Rajas of Cochin. This palace is important landmark of Portuguese history and culture. Besides roaming around the palace you can sit by Portuguese window and enjoy the beauty of nature around it. As i was travelling in the rainy season, i was just sitting there and watching the rain touching the lush green trees.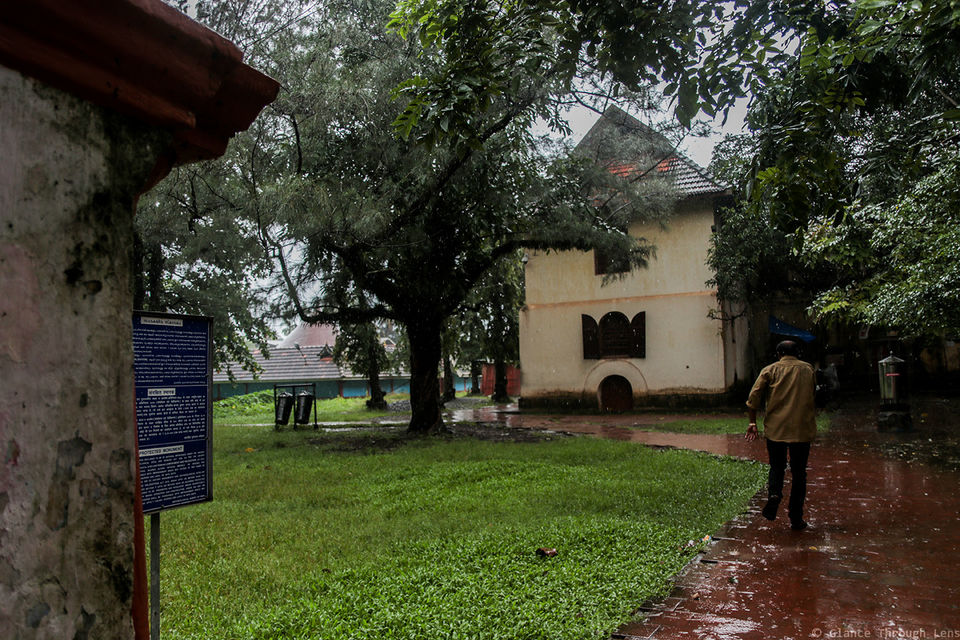 (ENTRY TO MATTANCHERRY PALACE)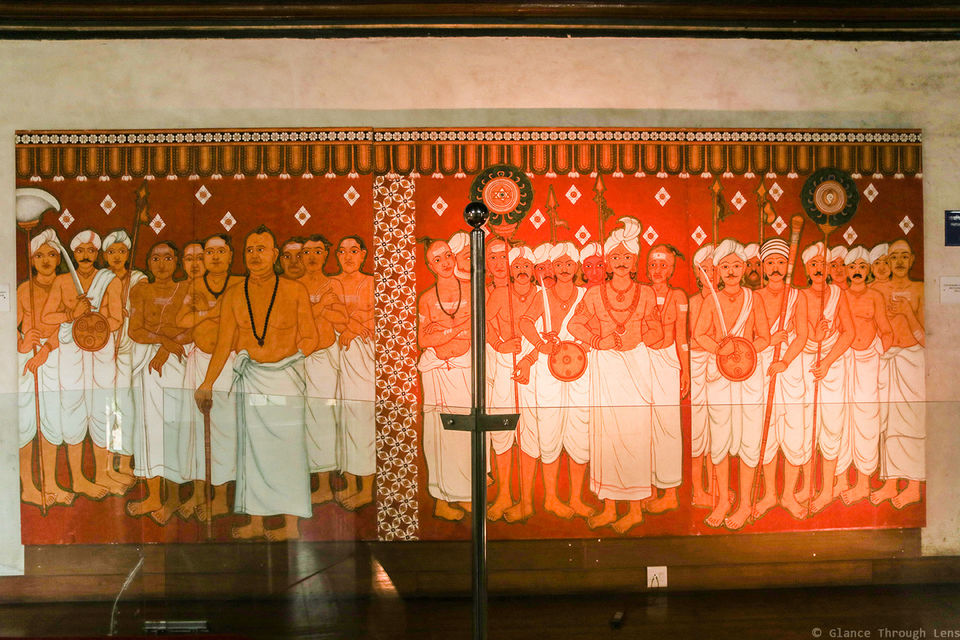 (PAINTING AT MATTANCHERRY PALACE)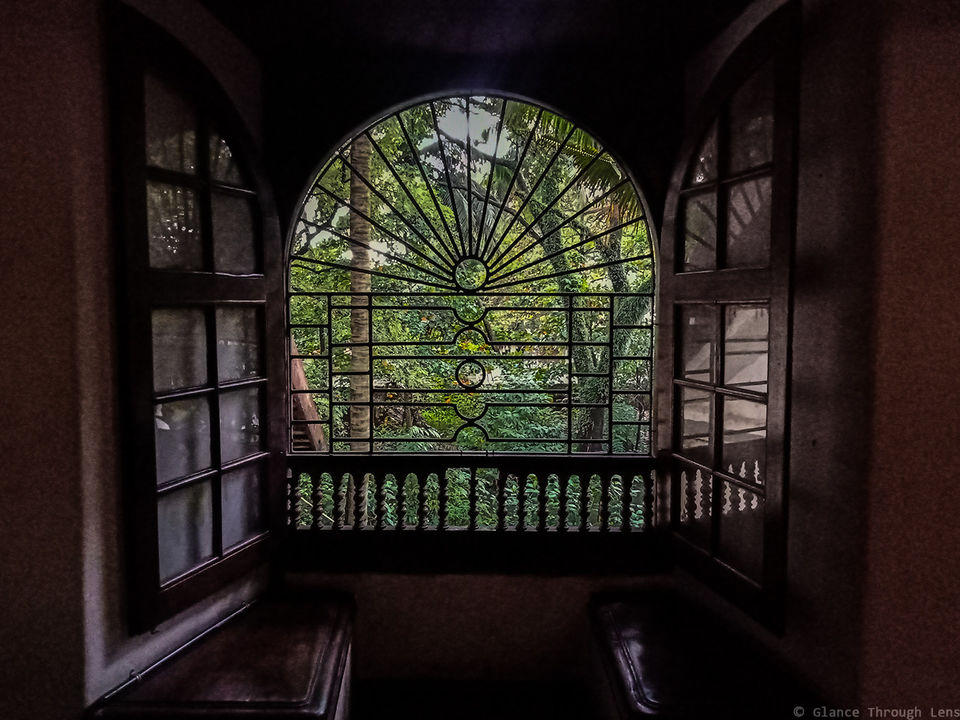 (PORTUGUESE STYLE WINDOW AT MATTANCHERRY PALACE) 9.GINGER HOUSE RESTAURANT AND MUSEUM
Besides the unique restaurant Ginger house got quite a collection of valuables and antiques. If you will ask there you can get a personalized tour of the Ginger house which comprises of antique furniture, paintings, handicrafts, antiques arts and sculpture.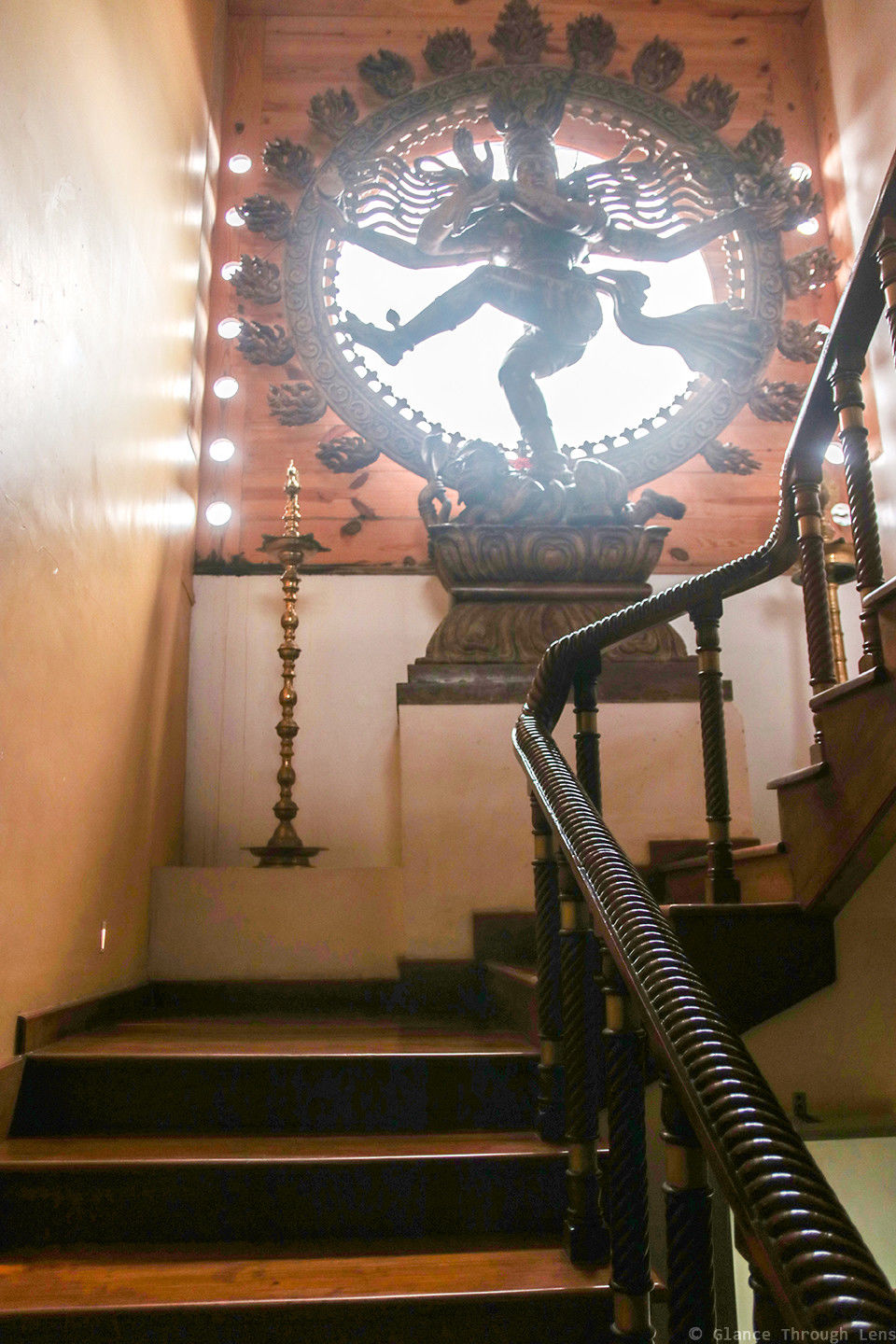 (ENTRY TO GINGER HOUSE) 9. FERRY RIDE TO VYPEEN ISLAND
If you are not going for backwater cruise then its the cheaper way to experience the sea. As it is not as fun as the bigger cruise but still its a must try things to do in Kochi. Besides its the only way to reach Vypeen Island.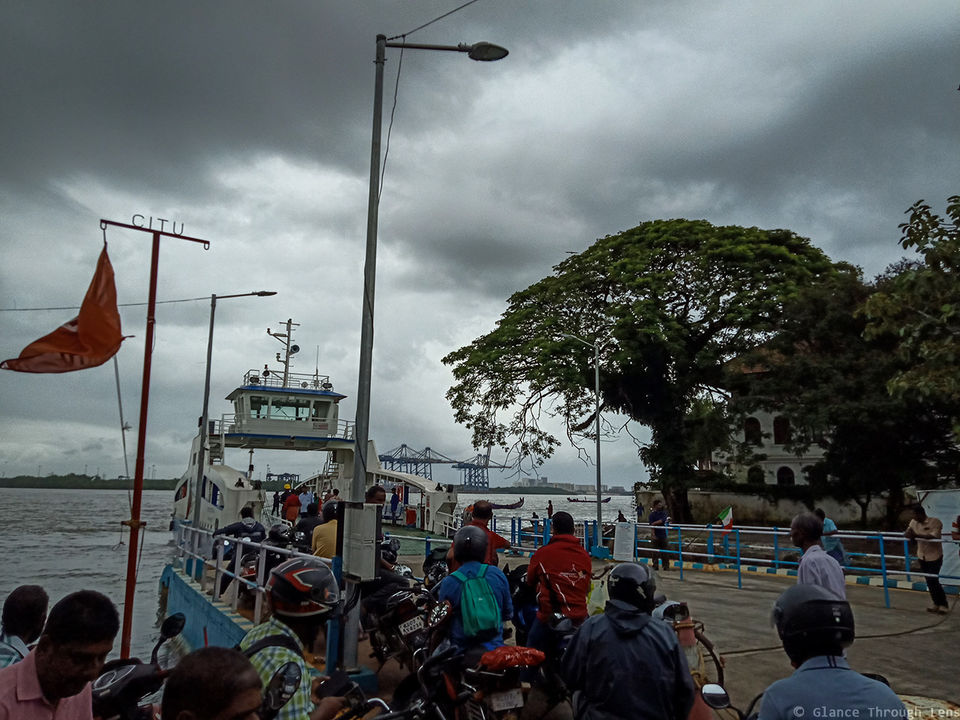 (QUEUE FOR FERRY RIDE) 10.WANDER AROUND STREET OF KOCHI
One of my favorite things to do in Kochi is just roaming around the streets clueless. Seeing the colorful houses and soaking the beautiful nature was one of my favorite pass time. Besides Kochi I roamed around and explored the Ernakulam town which itself was beautiful by the sea side.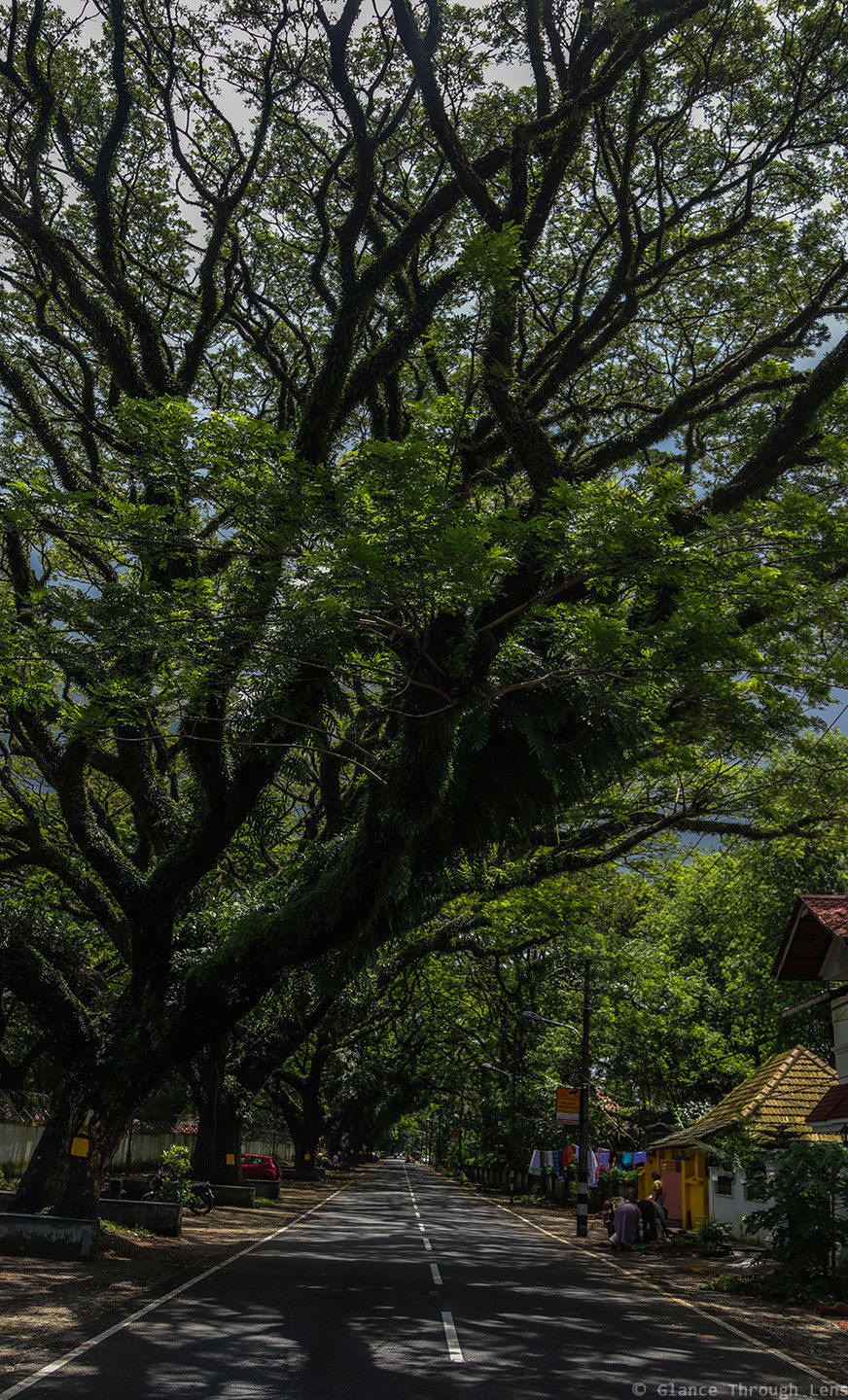 (STREET OF KOCHI)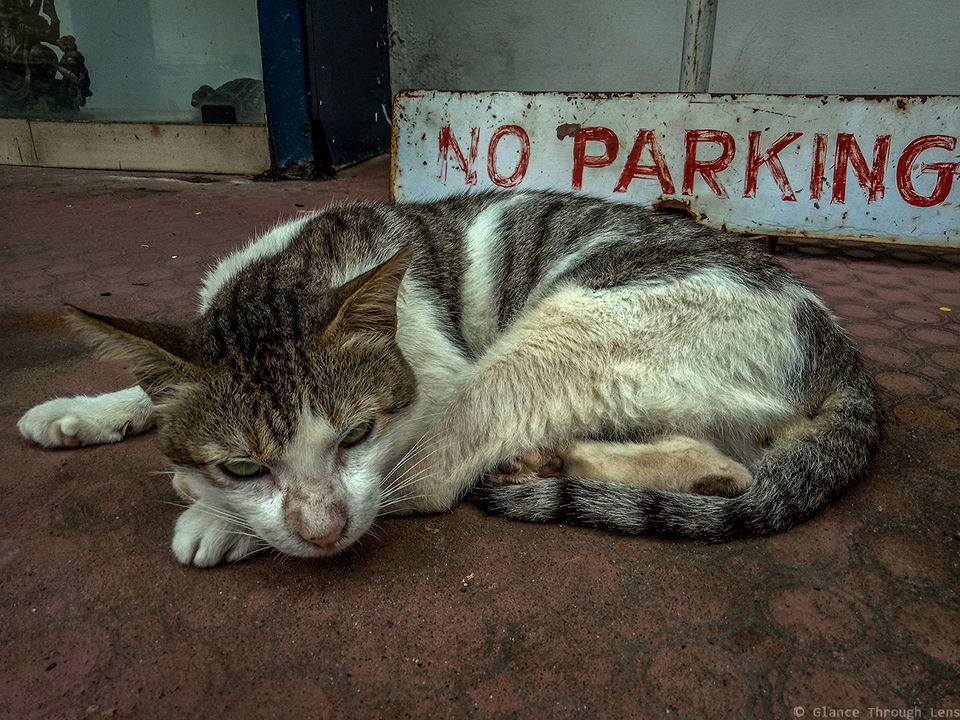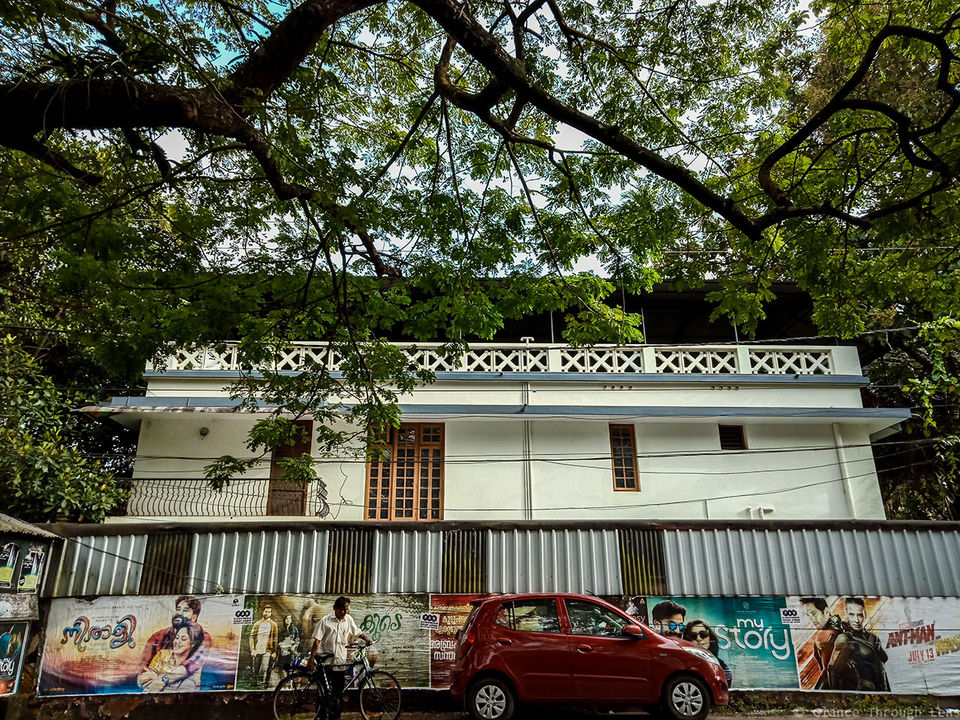 (STREET OF ERNAKULAM)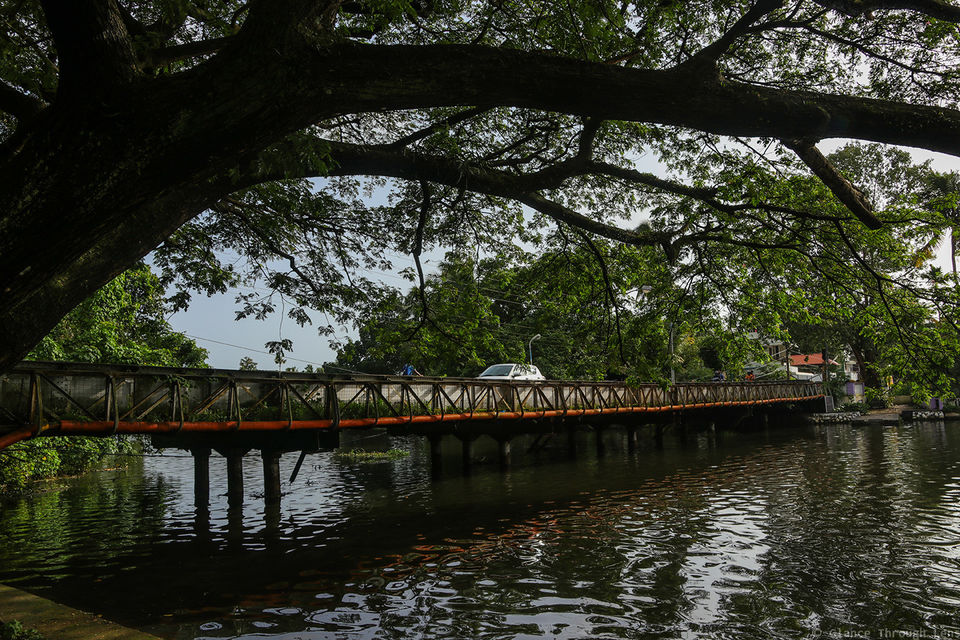 (CITY OF BRIDGES) (SOME MORE BRIDGES) Besides places to visit food is the second most highlighted thing about Kochi. Here are some cafes you must try in your next visit :-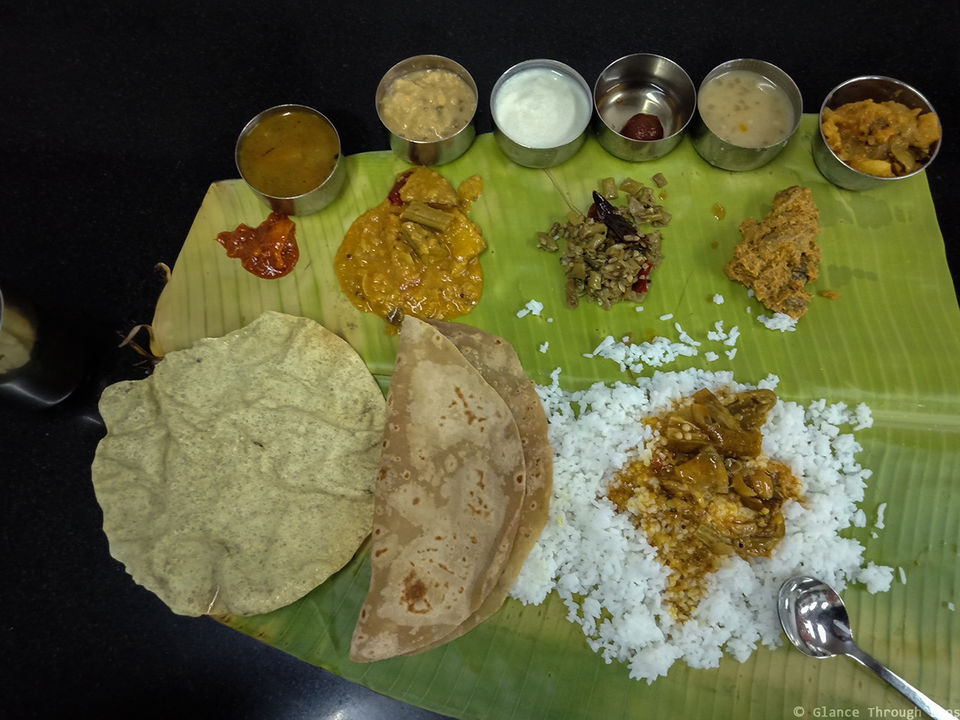 (KERALA TRADITIONAL THALI) TOP 5 CAFES IN KOCHI
1. Kashi Art Cafe - Its a hub for art lover and monthly art exhibition been held here for resident artist.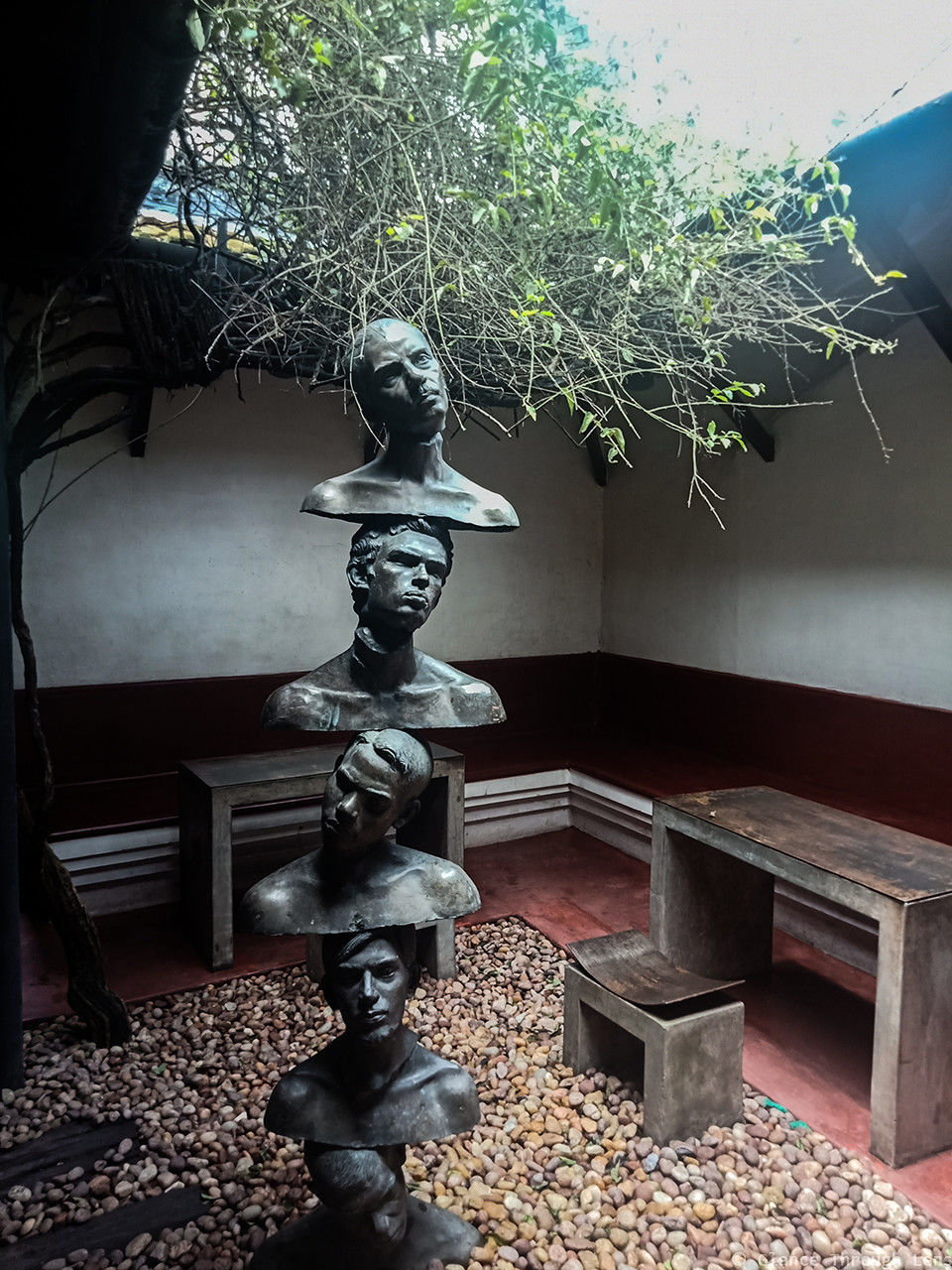 2. Loafers Corner - Decorated with Portuguese style window this palce is a hub for international tourists and tarvellers and it allows you the luxury of fulfillment.
3. Qissa Cafe - Being styled in glass panel decor you can view the streets and enjoy a cup of coffee or food. This cafe is popular for its cakes and pies.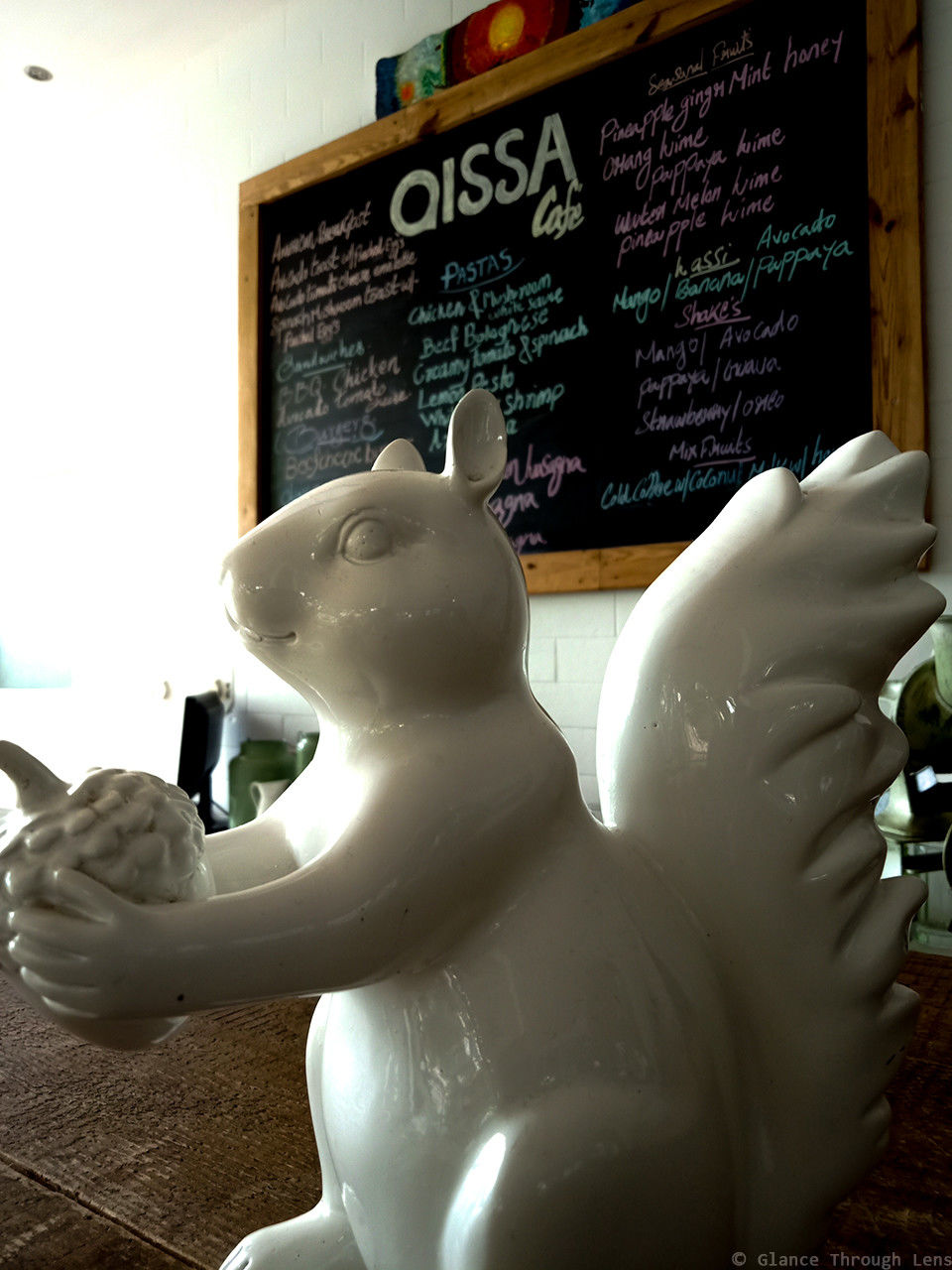 4.Pepper House Cafe - This cafe comes with a library and garden where you can sip your tea and read books peacefully. This place is also known to host several exhibitions.
5.Teapot Cafe - This place is a hub to antiques teapots from all over the world and must visit for tea lover as you will get the best tea over here.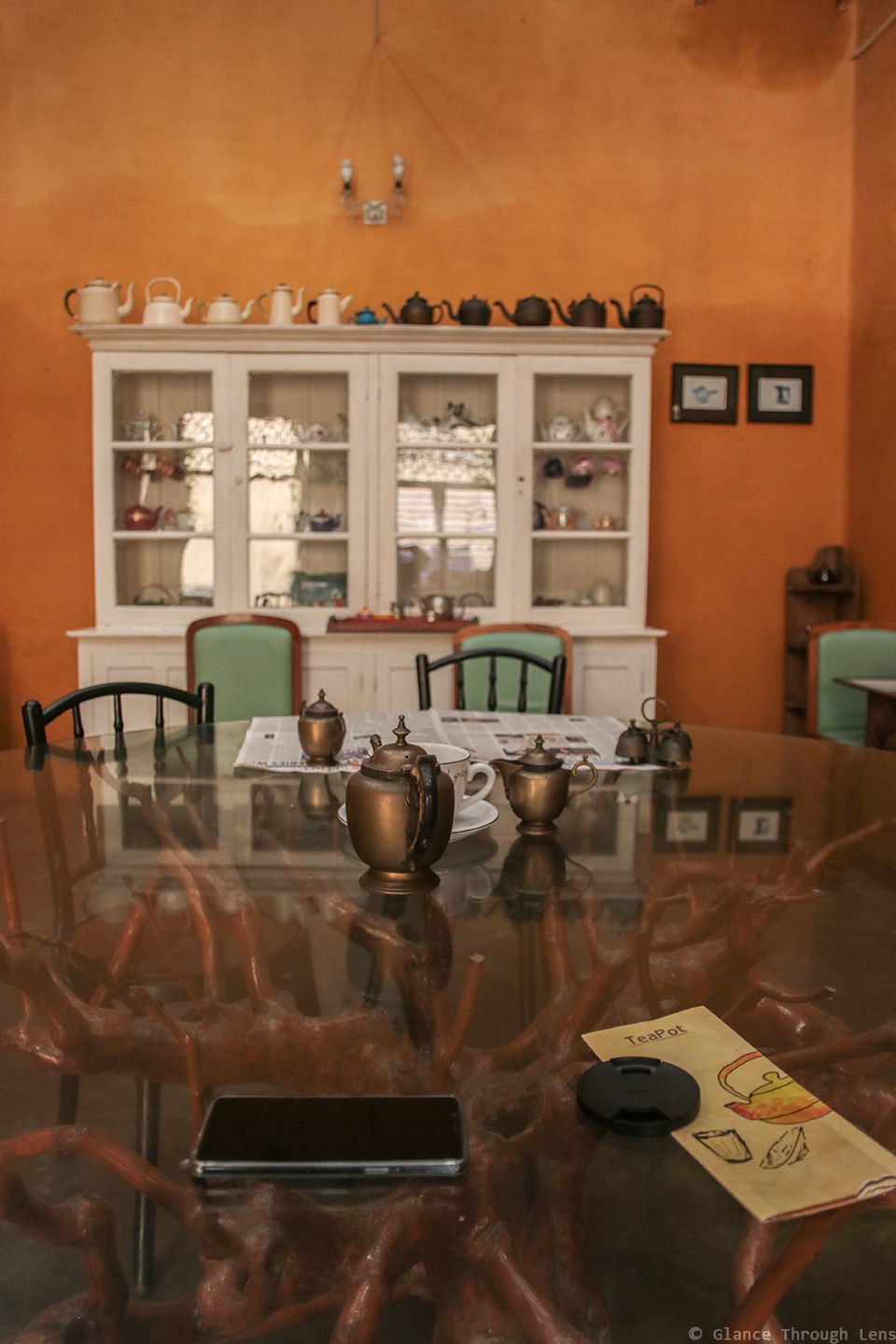 TRAVEL TIPS :
HOW TO REACH :
There is direct train to Ernakulam from any other major cities of India. Fort Kochi is around 12 KMS from Ernakulam Railway station. You can either catch a bus from Railway station or book a cab. The nearest airport from Fort Kochi is Cochin International Airport and around 40 KMS from Fort Kochi. There is AC buses available from 7 AM in the morning to 9 PM and its cheaper and best way to reach Fort Kochi. If you will reach the airport late in the night you have to book a cab to get to Fort Kochi.
WHERE TO STAY :
You can stay as per your requirement and convenient. In Fort Kochi you will get every kind of accommodation from budget to luxury. But if you are travelling solo then its best to opt for hostels or home stay. I lived in the Zostel Kochi. But if you are travelling with family its better to book hotel.
If you are going to see Chinese Fishing Nets its better to go early in the morning.
Every other museum charge very nominal fees except the Kerala Folklore Museum which charge RS.100 per person.
If you have a DSLR don't flash it every where rather than carry it in a bag so you don't have to pay for DSLR separately.
The best season to go to Kochi is winter and if you plan accordingly Kochi Biennale festival is organised every alternative year in December.
If you want to experience Kochi its better to walk rather than book a cab everywhere to go. Otherwise you can book a two wheeler to explore Kochi.
Hope you enjoy this read!