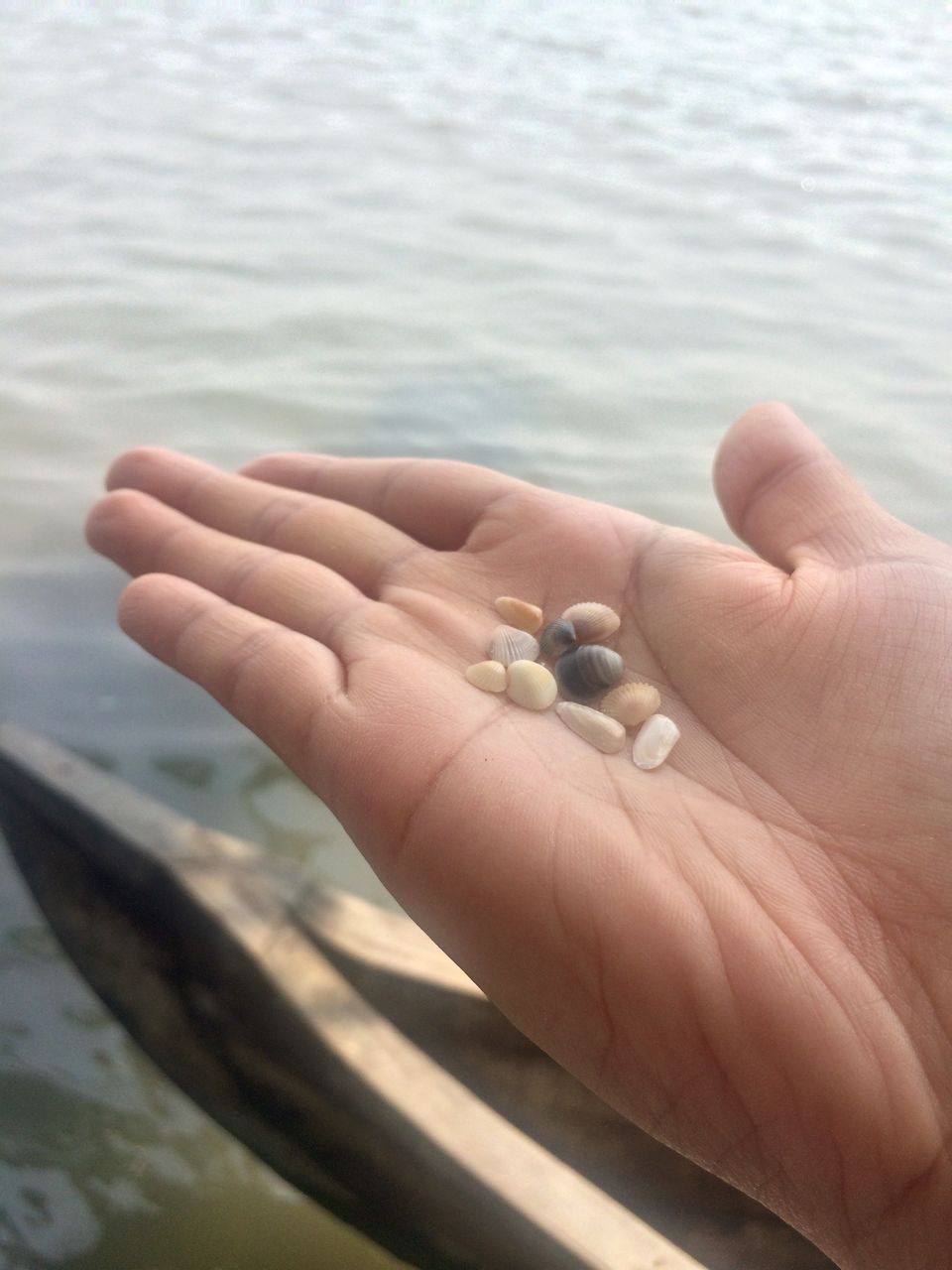 Note: Budget-friendly options have been marked with a ✔.
Getting acquainted with Kochi
Kochi (formerly Cochin) is a port city in Kerala's Ernakulam district. It was a major hub for spice trade for centuries and functioned as the capital city of the reigning kingdoms. Being a port, Kochi attracted both foreign traders and Indian merchants and was subsequently overtaken by the Portuguese and the Dutch. Each foreign group left their mark on Kochi's facade, and these landmarks, combined with those of the native inhabitants and modern-art representations of today have made Kochi a true melting pot of cultures and religions.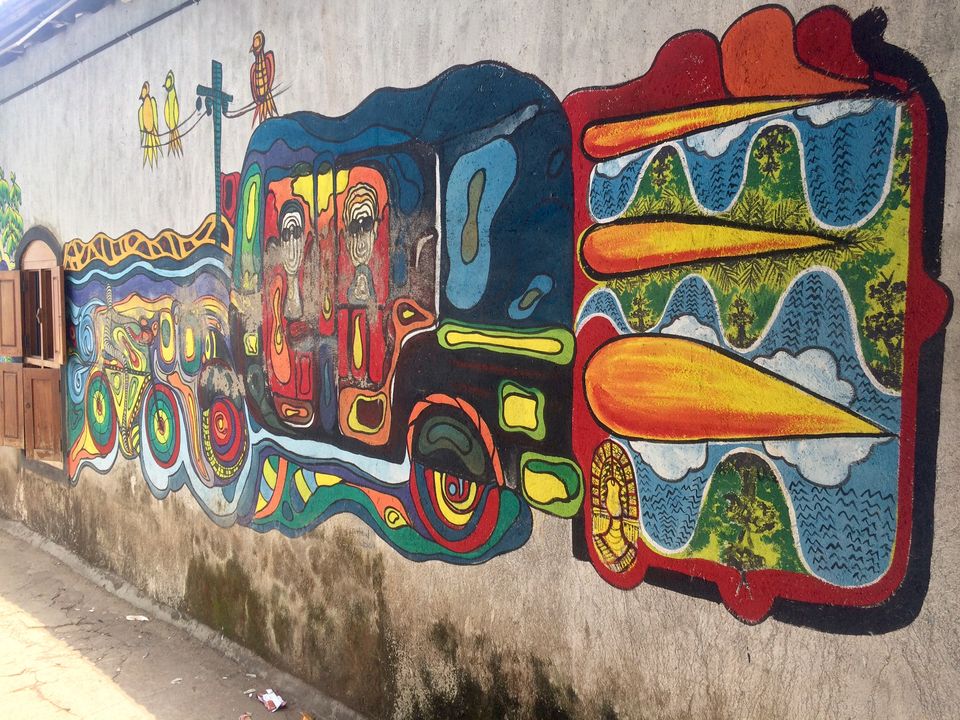 Weather and best time to visit
Kochi is bang on Kerala's coastline, which means coastal climate - hot, humid weather. A little preparedness goes a long way in tackling such a climate - check out the packing list later on in the post for details.
Tourist season AKA peak season
Typically runs from August to February, with December the peak month because of the Cochin Carnival and Christmas. Onam season which runs from mid-August to mid-September also sees crowds.
Season to avoid
This one's a no-brainer - summer. March and April are HOT. Just, no.
The ideal season for budget travel ✔
Shoulder season FTW! Just before and after peak travel seasons are ideal for those looking to cut spending yet get the best of Kochi. The end of February, early August, and monsoon are great for budget travellers, although the latter may play a damper on your beach plans. The plus side is that the heavy rains bring lushness to Kochi, which is a wonderful experience in itself.
How to reach Kochi
Kochi is superbly connected by all modes of transport - air, rail, bus, road - so getting there from any major Indian city is a breeze (which you will sometimes find a lack of since it is HOT there!)
Rail - Budget-friendly and recommended if you have time to spend on travel to and from Kochi.
Road - Driving is always a fun way to get to Kochi, but it depends on your place of origin. Obviously, the further away from Kochi and Kerala you are, the less appealing it is to drive.
Bus ✔ - Top-pick, if you are travelling from a major South Indian city. The KSRTC (Kerala Road Transport Corporation) runs regular buses that drop and pick up from the Ernakulam Bus Junction. From here, you will need to hire an auto/taxi/Uber or board a local bus to get to Kochi
Getting around Kochi
Most of your travel time will be spent getting to and from the Fort Kochi area and Mattancherry. There are plenty of ways to around -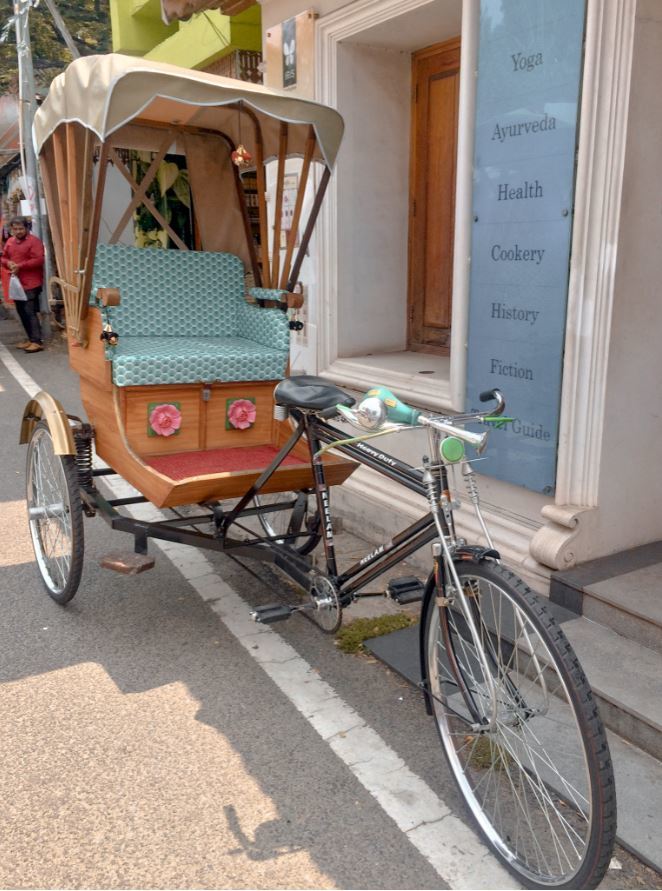 Ferries ✔ – they are super-fun, affordable and fast, meaning that you will get from the mainland to the Fort in a jiffy. Most jetties are open from 7 AM and are functional up to 9.30 PM daily.
Bus – Not my favorite option, but you can alight buses from Ernakulam to get to the central Fort Cochin bus station.
Two-wheeler ✔ – Always my go-to, you will find bicycles (starting from ~INR 150/day) and scooters (from ~INR 400/day) for rent within Fort Kochi, and they work best for those who want to go off the beaten paths.
Autos and taxis – These aren't terrible options either. In fact, I used local autos and Uber for all my travel in Kochi, including to and from the bus station. They are dearer than ferries, no doubt, but that's a price paid for convenience.
By foot ✔ – 100% recommended, once you're in Fort Kochi and/or Mattancherry. You can get to all the main places (listed below) by walk, meaning you get to stop and explore any nook and cranny that catches your attention. Free cardio is a great bonus.
Places to be, sights to see
To get the best of all the sights, try and cover areas that are closer to each other on day one, and the others the next day - the places below have been grouped according to their proximity. That way you cut down on travel time (and expenses), stay out of the sun as much as possible and tick off a lot from your list.
Group 1 - Fort Kochi - St. Francis Church - Fort Beach
Fort Kochi area, St. Francis Church
Begin your day by losing yourself in the arty lanes and streets of Fort Kochi, and then proceed to St. Francis Church, the oldest European church in India - built in 1503. While web sources and Google Trips mention that the church is open on Saturdays, this is incorrect. The church is open on Sundays for two morning services, from 8 AM to around 11 AM.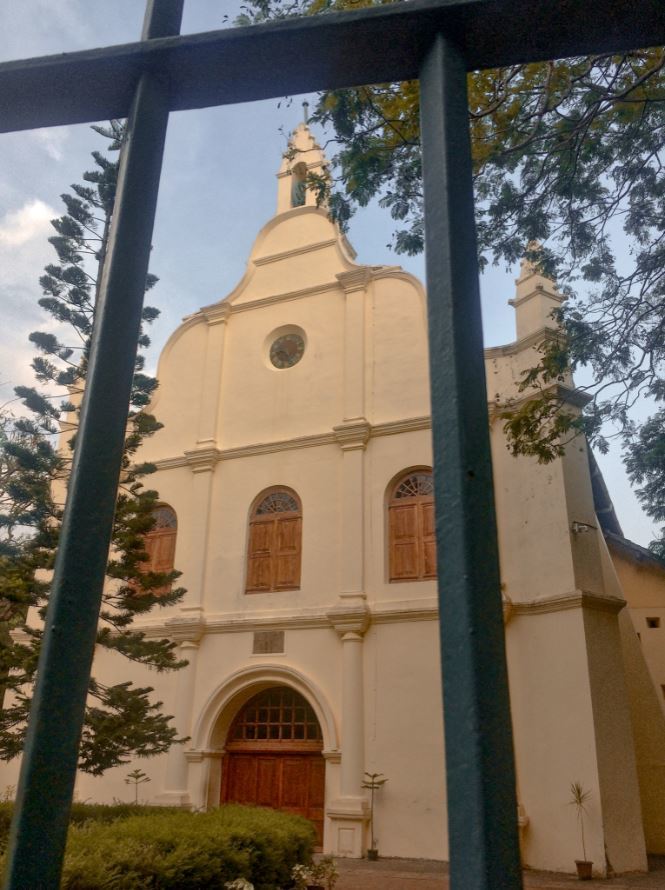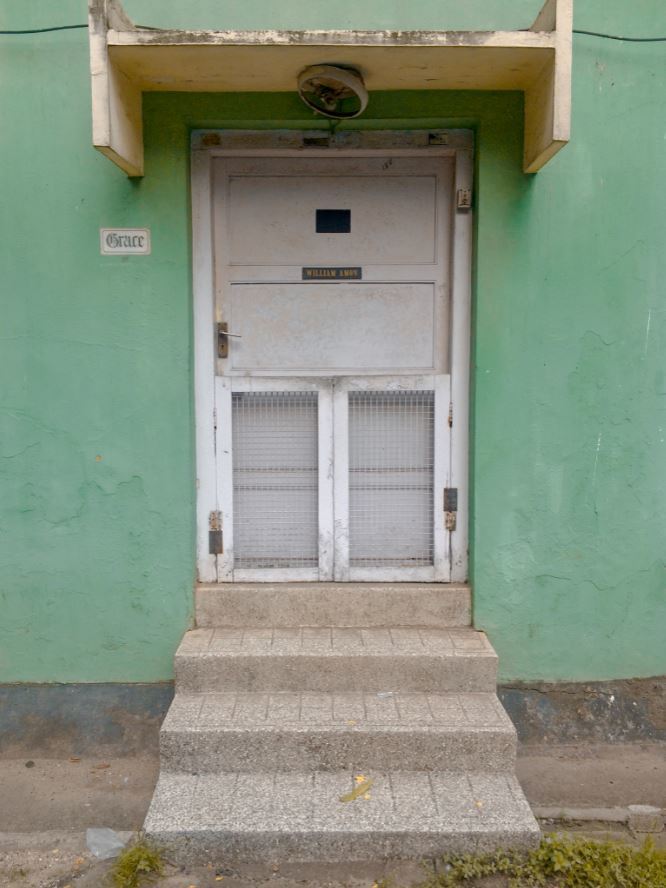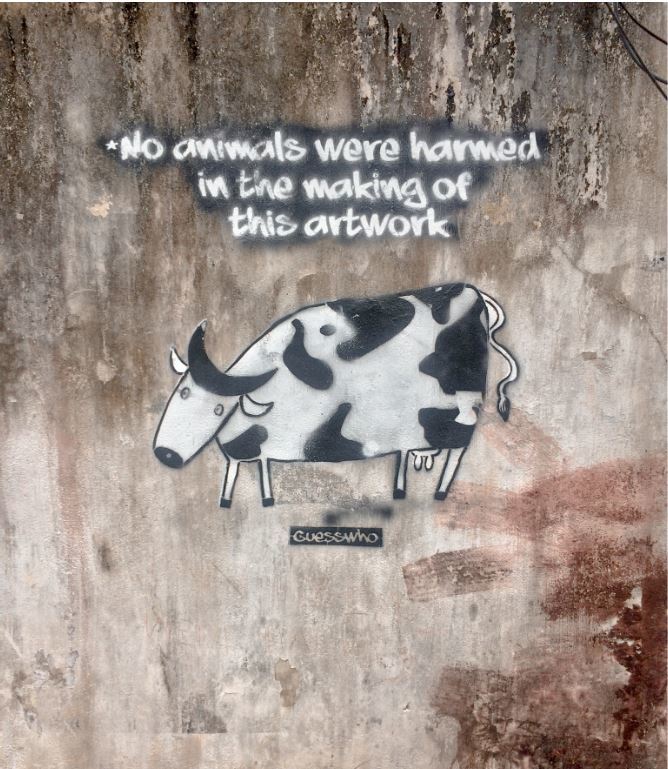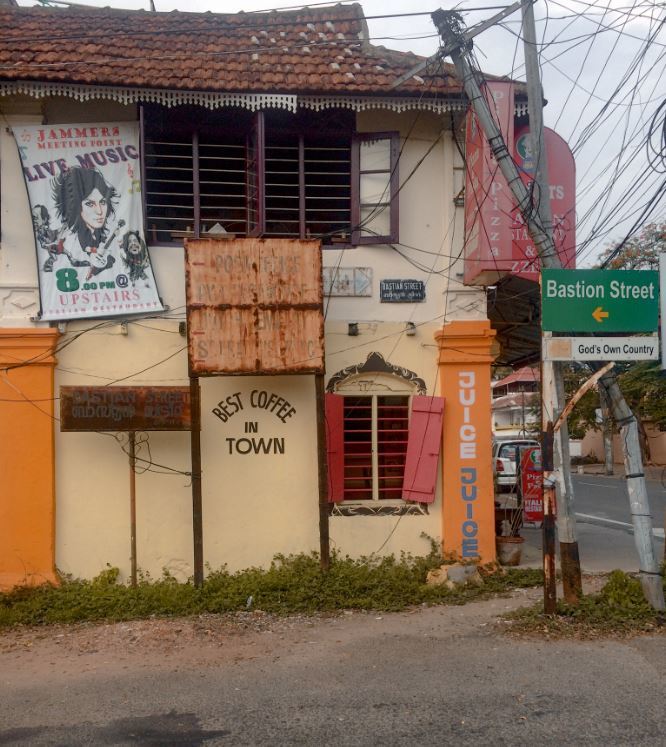 Fort Kochi Beach
Next, head to the Fort Kochi beach to catch a sight of the famed Chinese fishing nets. To see these babies in action, you will need to make your way to the beach at dawn.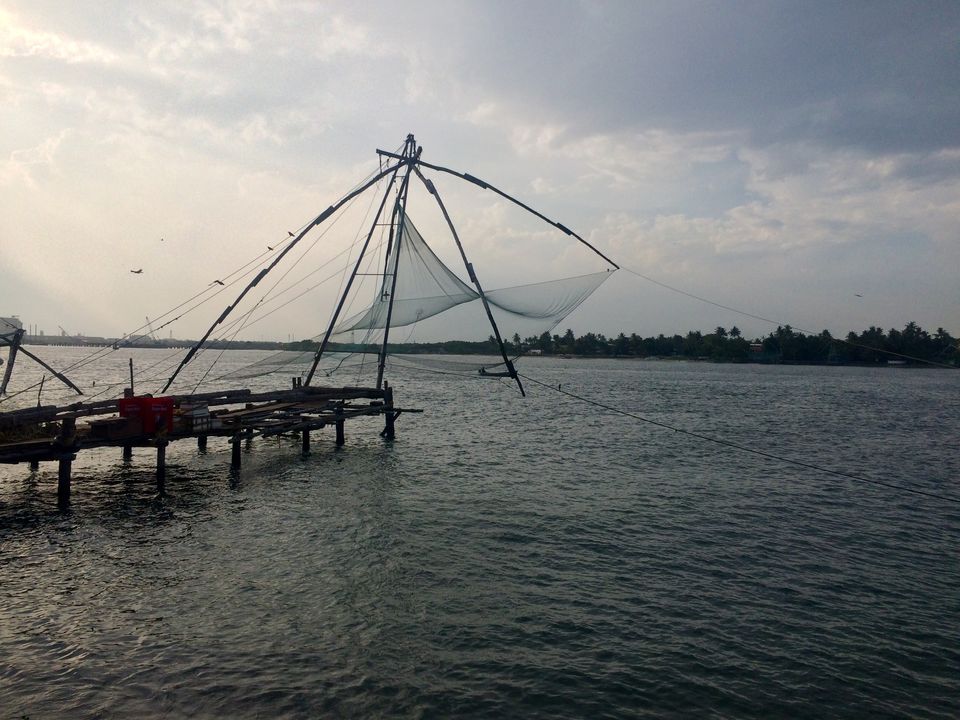 The beach has remnants of the Fort's gunnery, and the Fish Cemetery - an art installation that pleads to the sensibilities of the passers-by, asking them to take conscious efforts to not dump plastic waste in or near the ocean. Or anywhere.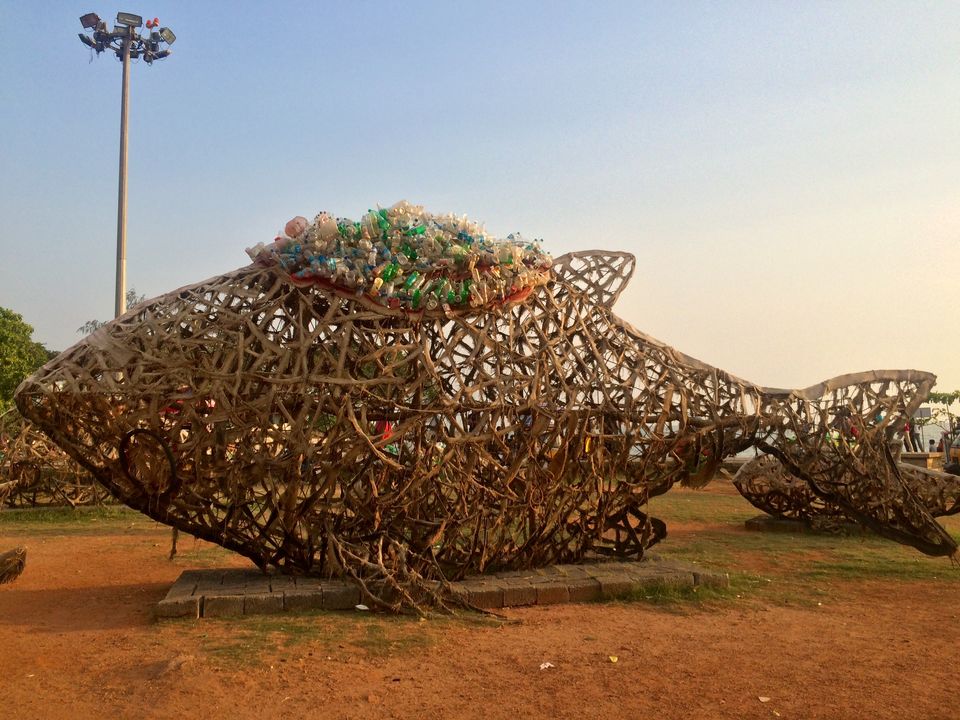 The Dutch Cemetery is liberally mentioned in many itineraries, but the cemetery is off-limits to visitors. If you really want to check it out, it is right around the corner of Fort beach, although you will have to lay flat on your belly to peek through the bottom of the gates (not worth it, to be honest).
Group 2 - Mattancherry/Jew Town - Paradesi Synagogue - Mattancherry Palace
Mattancherry
Jew Town is the street between Mattancherry Palace (Dutch Palace) and the Paradesi Synagogue. The Jews from Kodungallore were provided refuge in 1524 by the then King of Kochi; he later bequeathed a portion of the land in Mattancherry, close to his palace, to said Jews, which gave rise to its colloquial name.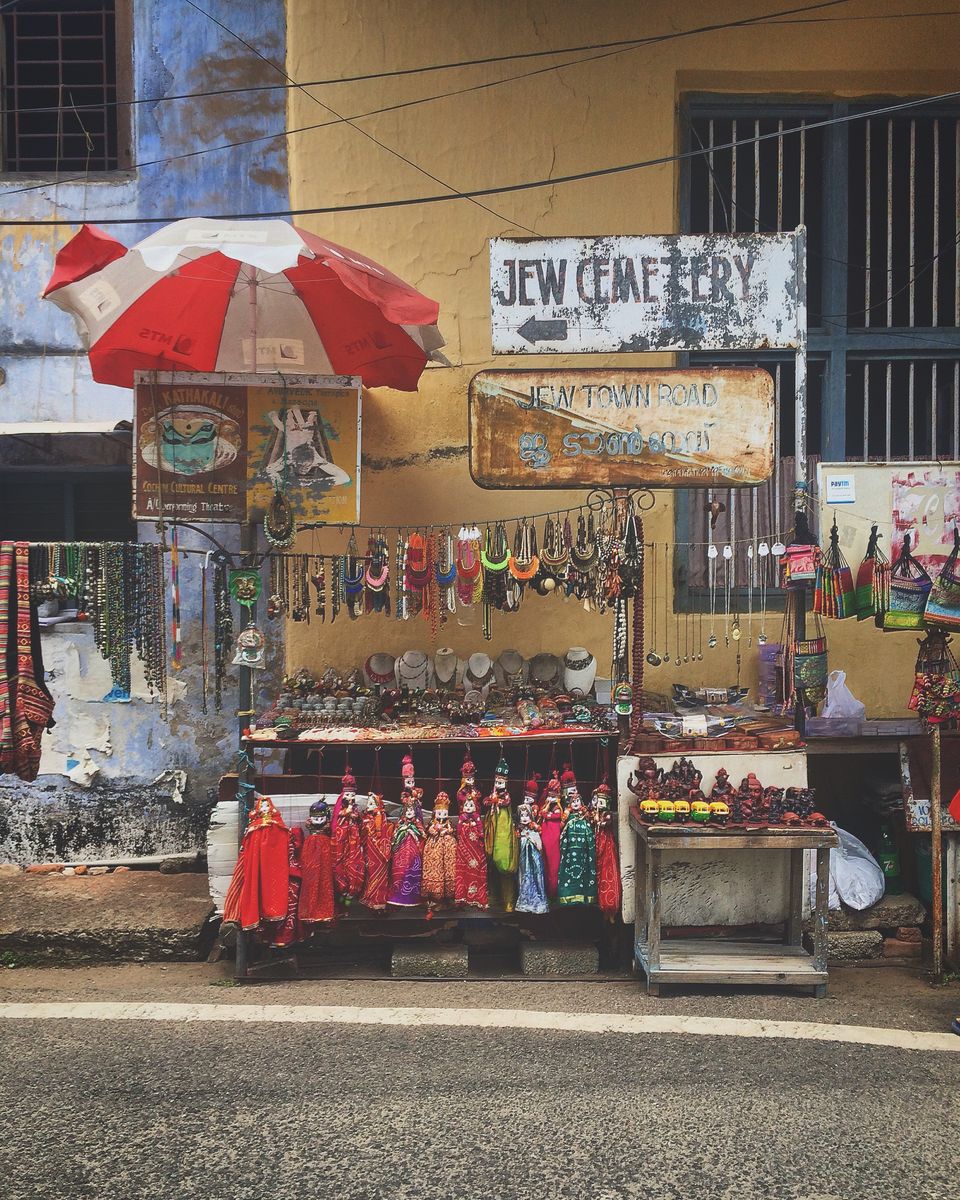 Today, this stretch is chockablock with shops selling artefacts and curiosities, upscale stores displaying antiques, cafes and restaurants, and colonial buildings. The colourful murals, most of which are probably remnants of a previous Biennale, render an artsy touch to the streets.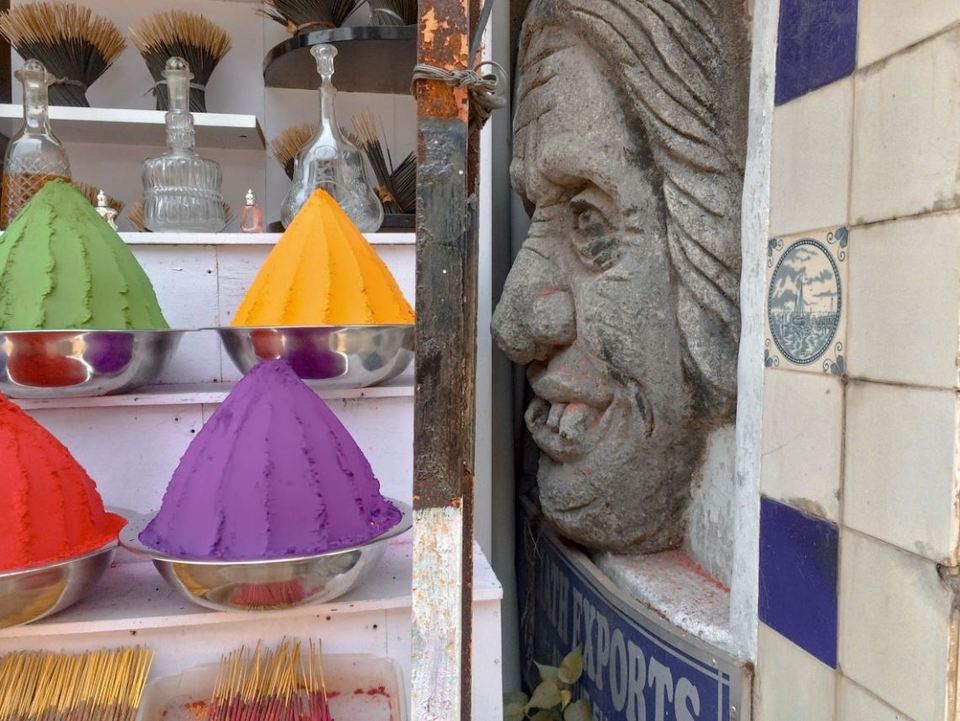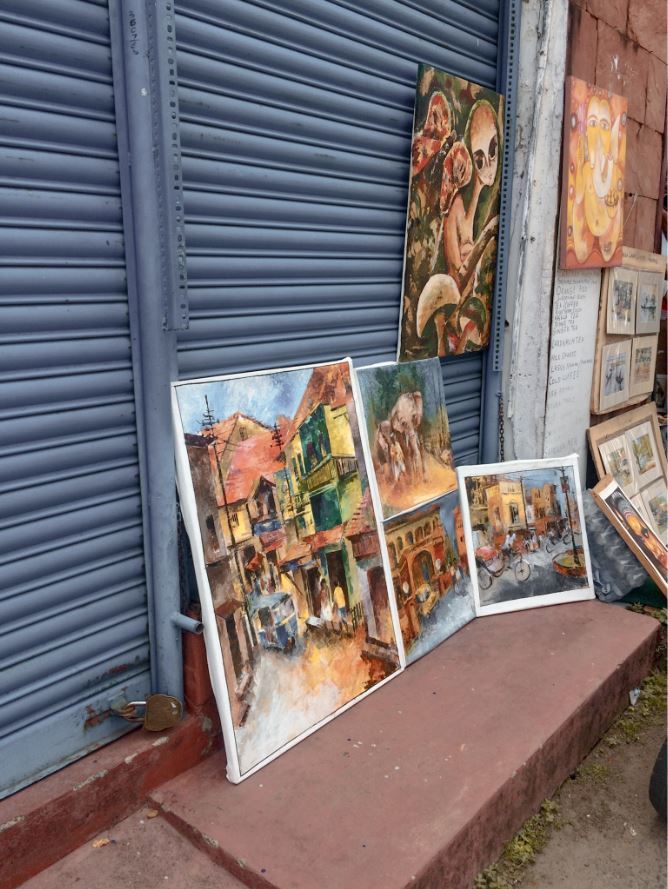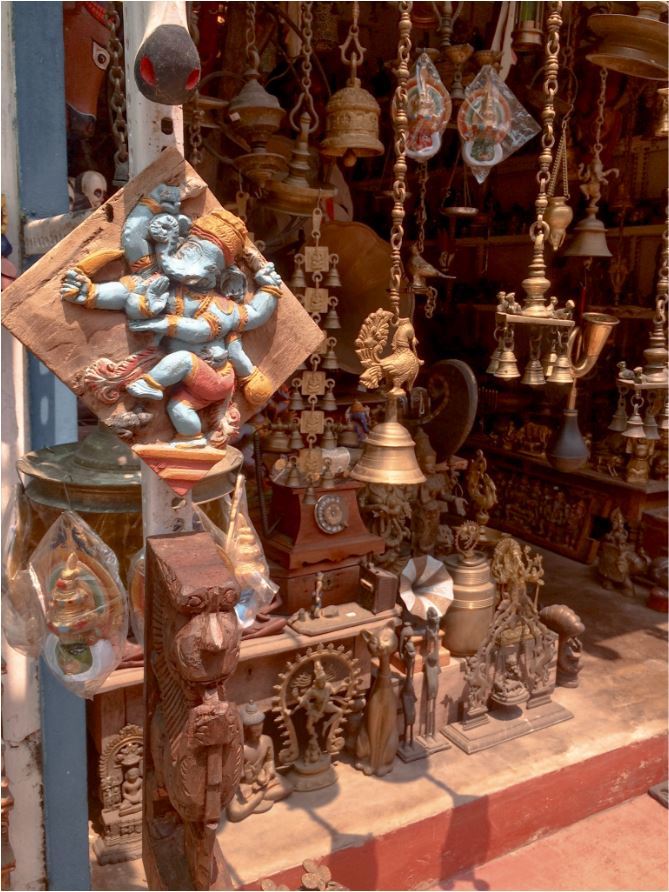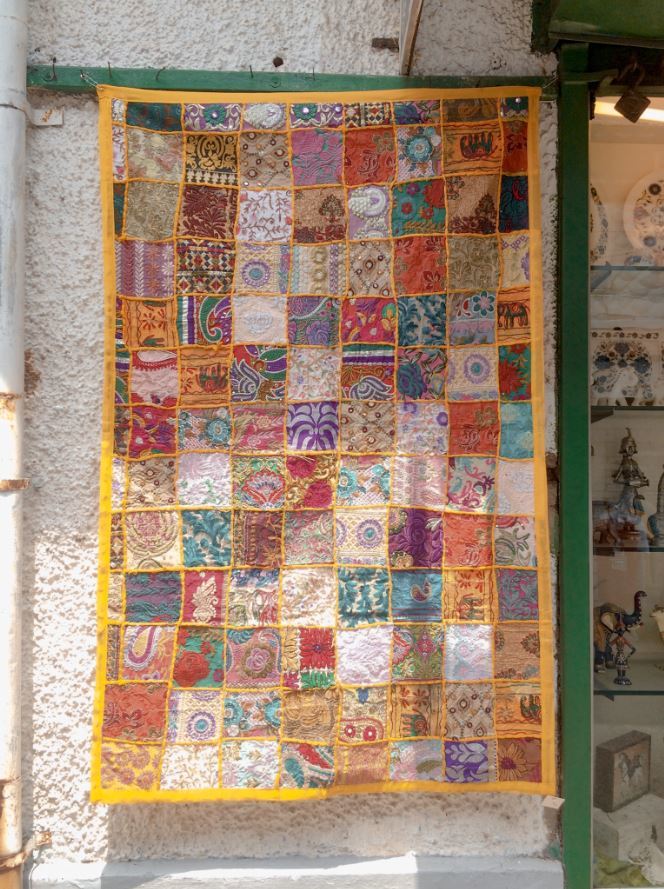 Since the Mattancherry Palace comes before the Synagogue, people prefer to visit the former first. Visitation timings may overlap, so don't hesitate to make a bee-line to the Synagogue, then proceed to the Jewish Cemetery, and conclude the tour with the Mattancherry Palace. Flexibility is everything!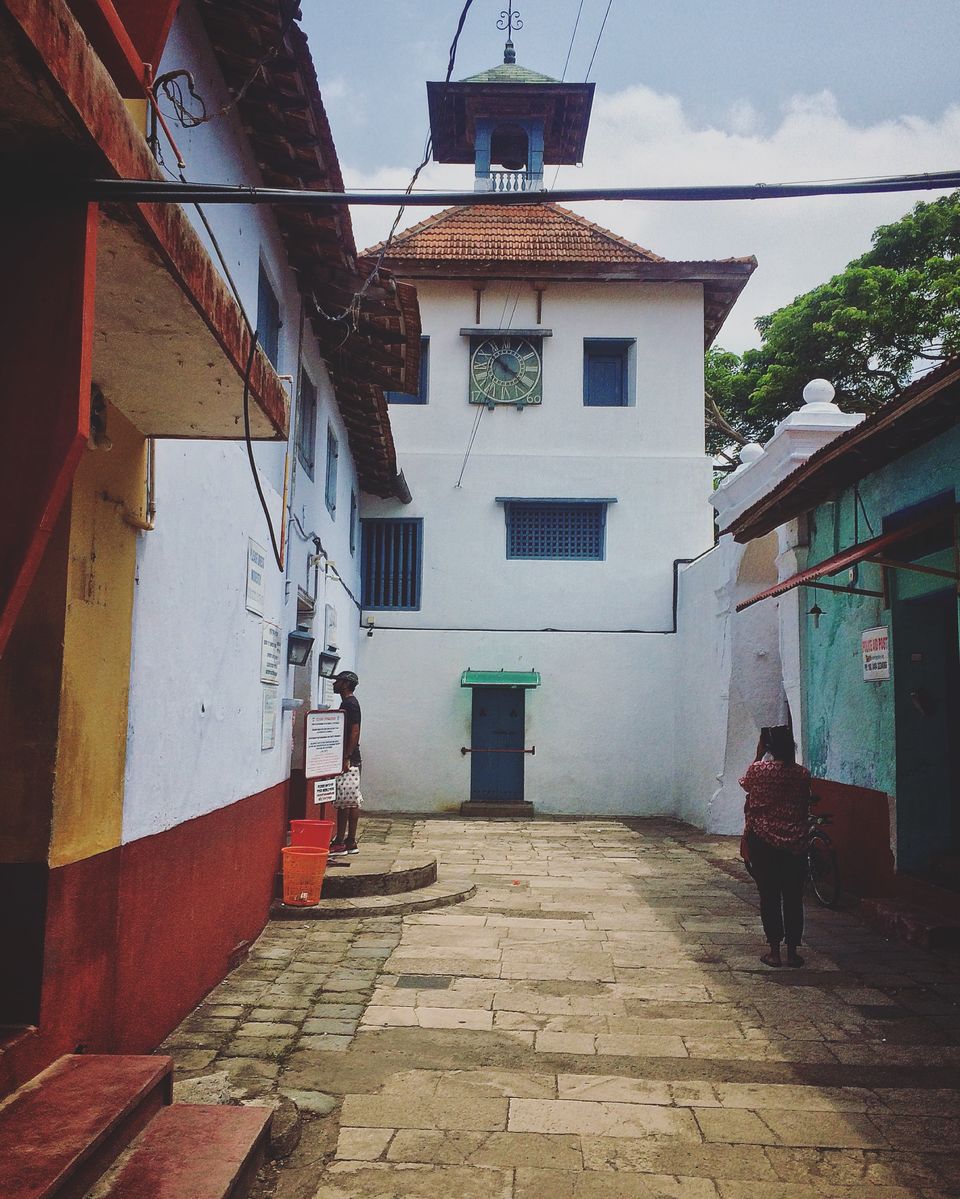 The Paradesi Synagogue (paradesi - foreigner) is the oldest active synagogue in the Commonwealth of Nations and was constructed in 1568. It was destroyed by the Portuguese in 1662 and rebuilt by the Dutch two years later. Sadly, photography inside the synagogue is banned, since it is an active house of worship. Here are some things to keep in mind if you visit the Paradesi Synagogue -
- Visitors must leave their footwear outside the Synagogue and are expected to be dressed appropriately.
There is an entry fee of INR 5 per head.
- The synagogue is open every day except on Fridays, Saturdays, and Jewish holidays Timings: 10 AM to 12 noon, and 3 pm to 5 pm.
Do not miss the flooring! It's covered with 18th-century hand-painted porcelain Chinese tiles, and they are absolutely gorgeous.
Mattancherry Palace
Next, walk back to Mattancherry to visit the Mattancherry Palace. The palace was built by the Portuguese in 1557 as appeasement offering to Raja Veera Kerala Varma of Kochi, for having previously demolished one of his palaces. It was renovated in 1663 by the Dutch, thereby earning the name Dutch Palace. While the exterior is nondescript, the interior is a visual treasure - stuff for your eyes to feast on.
- Entry fee - INR 5. The palace is maintained by the Archaeological Survey of India.
- Visiting hours - 10 AM to 5 PM on all days except Fridays.
- Photography within the palace is prohibited
Check out the exquisite murals depicting the Ramayana, the Mahabharata, and pieces from Hindu mythology. The key characters of these Indian epics are shown to have features exhibiting oriental influence, and are painstakingly painted using tempera paint in rich warm tones that seem to make the walls glow.
Have more time on your hands?
While Kochi is a great destination for a weekend getaway, it never really runs out of places to visit, making it perfect for a longer stay. If you have the luxury of time, check out the Indo-Portuguese Museum, the Kerala Folklore Museum, the Maritime Museum, and the Kathakali Center (attend a Kathakali show even!), experiences such as backwater rides, river-boating, and staying on a house-boat. Also, squeeze in a visit to Cherai Beach and Willingdon Island.
With a little bit of planning, you can also attend the next Biennale in Kochi - a culmination of contemporary art displays that's sure to leave you awestruck and inspired. 🙂
Recommended Stay
I stayed at the Riverside Heritage Bungalow for two days and one night in Kochi, and I could not recommend this place more! It isn't very close to the Fort area, but it has everything you'd want for a relaxing weekend getaway - super-clean and well-stocked cottages, delicious authentic Kerala food, private backwater access, and lovely hosts. Although not as cheap as hostels and other backpacker stays, it still works up to an affordable amount considering all the amenities available. The current rate per night is INR 1,700/-.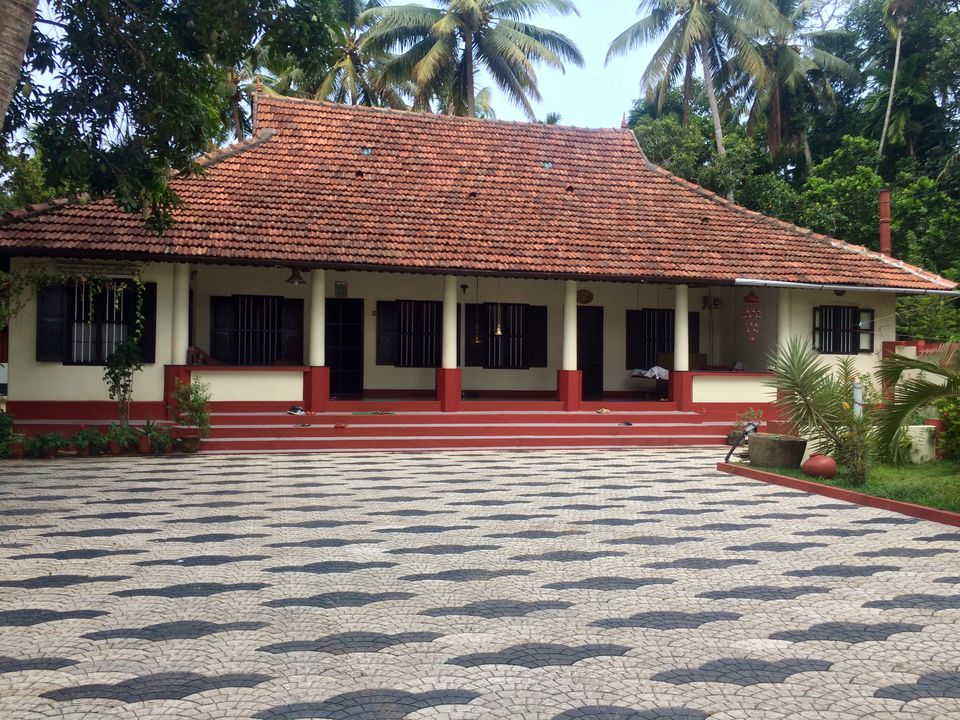 They also arrange for activities such as a houseboat experience, river-boat and backwater boat rides, and Kathakali shows.
Recommended places to grab a bite to eat
Coastal cuisine is great, and Kerala cuisine is greater. Sorry, I don't make the rules (my Mangalorean family and relatives are probably plotting my downfall right now). Kochi delivers on finger-licking-good food that will leave you going for seconds and thirds if you can handle the spice!
Fusion Bay
Location: Fort Kochi
Must-try: Coriander Prawns (not spicy), Fish Pappas (a spice-bomb, very filling), Fresh Masala Fish Pollichathu (spice-spice baby)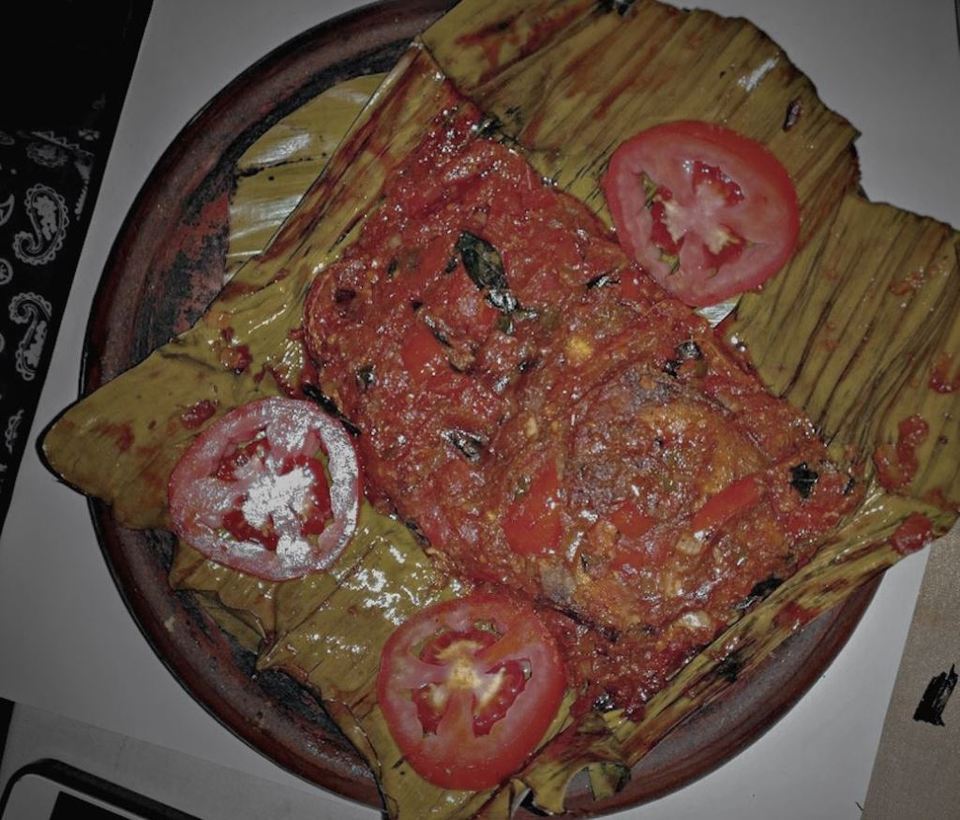 Seagull Restaurant ✔
Location: Calvathy Road, Fort Kochi
Must-try: Seafood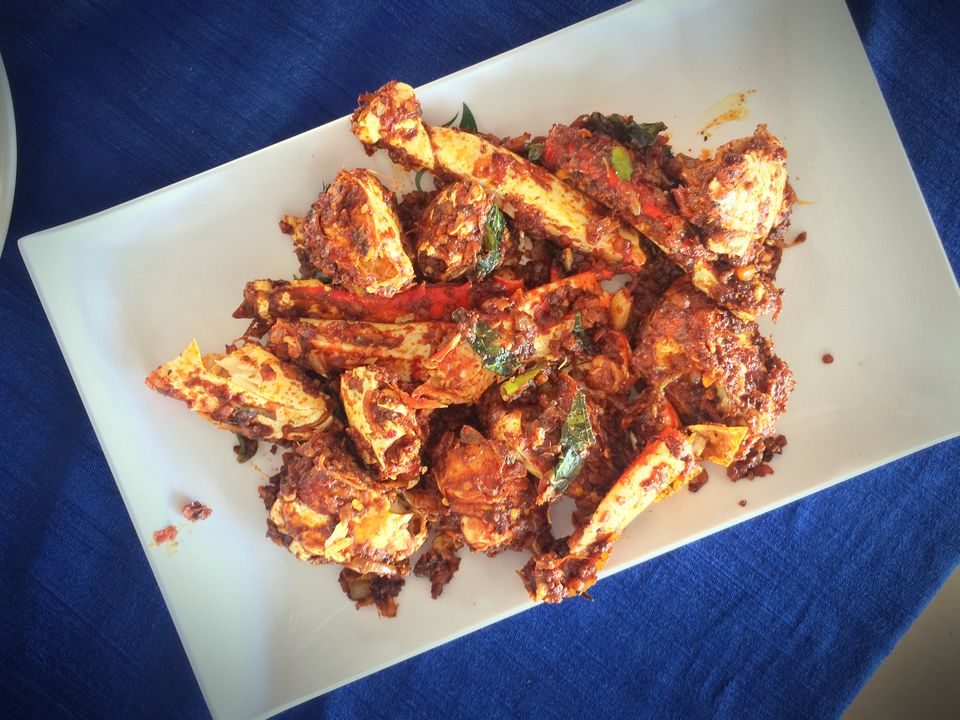 Kashi Art Cafe
Location: Fort Kochi
Must-try: Chocolate nutty cake, Ginger lemonade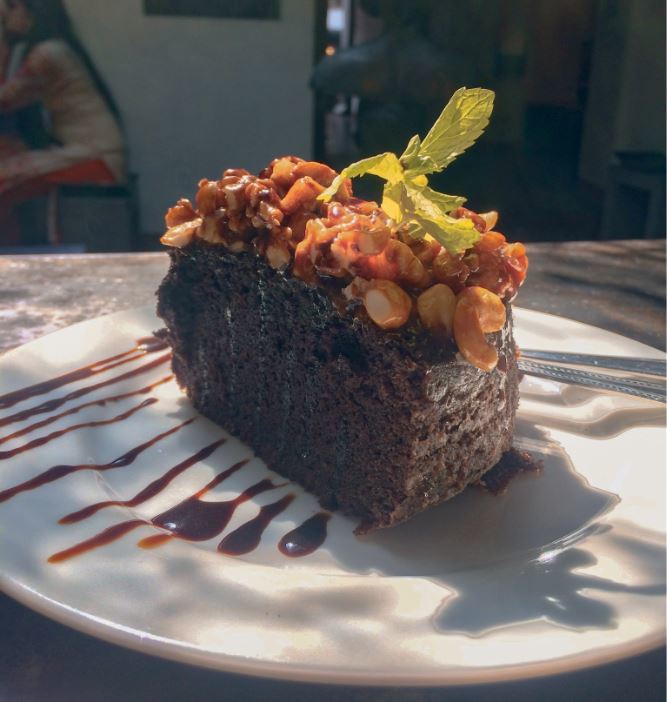 Loafer's Corner Cafe
Location: Princess Street, Fort Kochi
Must-try: Cold-brew cardamom coffee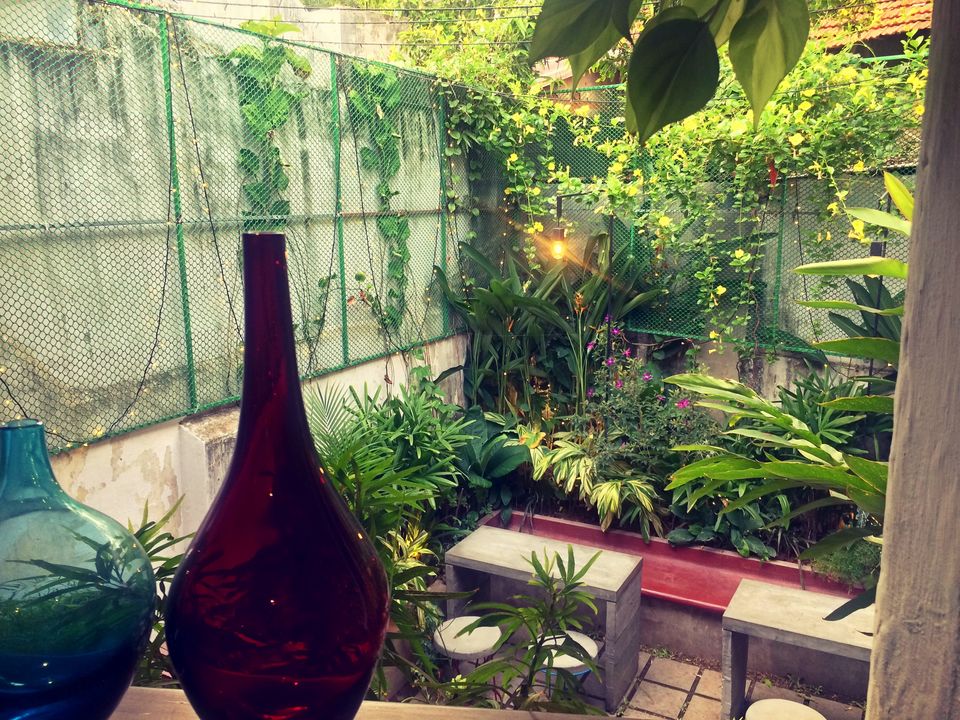 What to pack
Based on my weekend in Kochi, I've put together a basic packing list. You can download the PDF version of the list for your own use. Feel free to add/remove items from the list based on what you need.
A weekend will go by in a breeze with this itinerary. If you do find time to squeeze in more, why not dip your feet in the ocean a while longer, gaze at the horizon even after the sun has set, or have an extra mug of cold brew? Lord knows we'll need it in Kochi's climate!