Brussels as explained in the first part of the trip is not a touristic city with 100 of places to visit which is good for a change don't you think? A place where you don't have to actually to run around to visit all the "Must visit places". This gives you the opportunity to take it slow, something we all need to do considering how hectic our day to day life can get.
Anyways this is not a lifestyle article but a trip so let's go back to our purpose and start with the best places to eat while in Brussels.
1. Le leon de bruxelles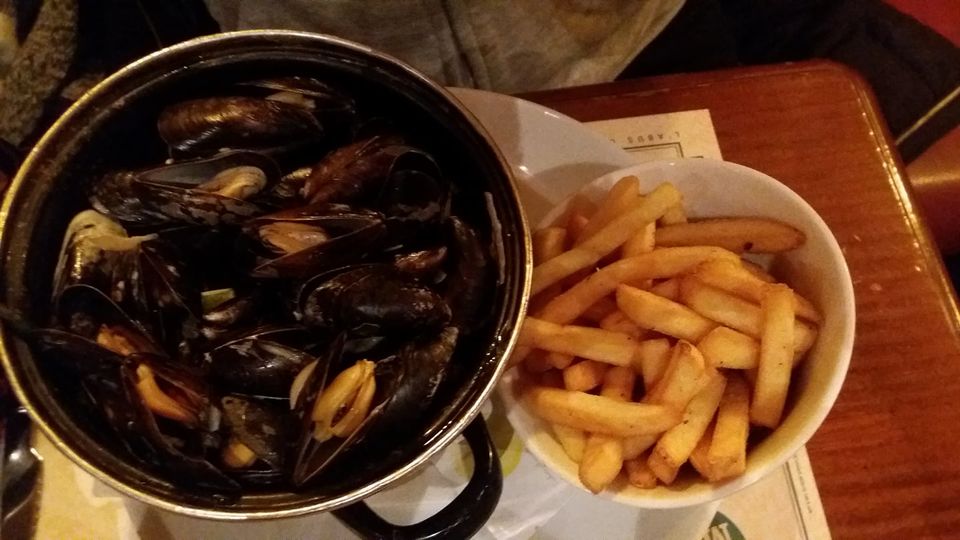 One of the best restaurants, proof? How busy it is every day of the week. It's a 120-year-old Belgian mussels-and-chips chain with restaurants in many places in Europe.
2. Rue des colonnels
An avenue behind the grand palace with a lot of Greek restaurants where you can find some great pita for only 4 euros.
3.Fritland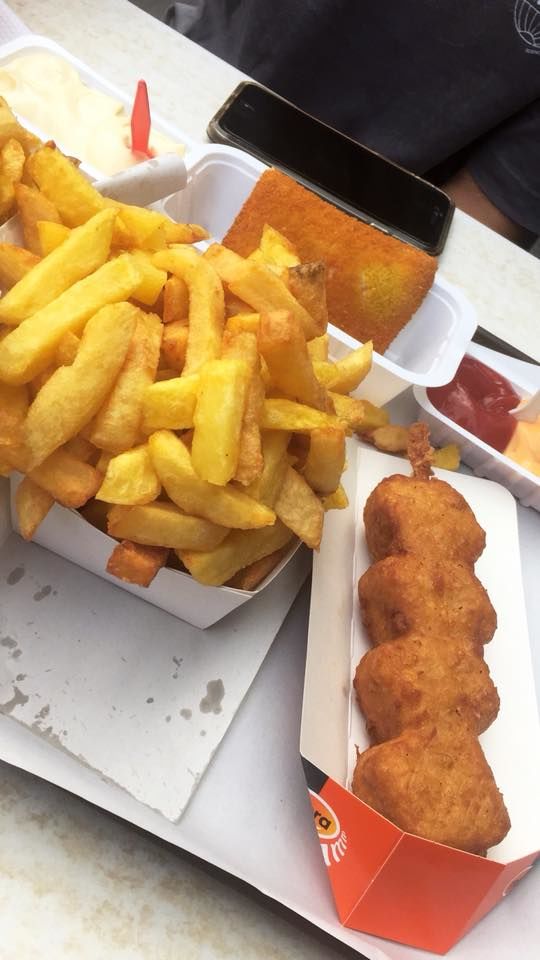 You know french fries were invented in Belgium not France right? If you didn't, guess what now you do. If you ask anyone who've been to Brussels before, you will probably be told how amazing the french fries are, I know because that's what everyone told me. After trying it couple times, I feel it to be quiet overrated so I had to check the reviews online to see if I am the only one who feels that way and it turned out that a lot of people feel the same way as I do.
This doesn't mean you shouldn't eat, it's just to tell not to go with high expectation of eating some amazing french fries that you will remember as long as you live.
4. Waffle Factory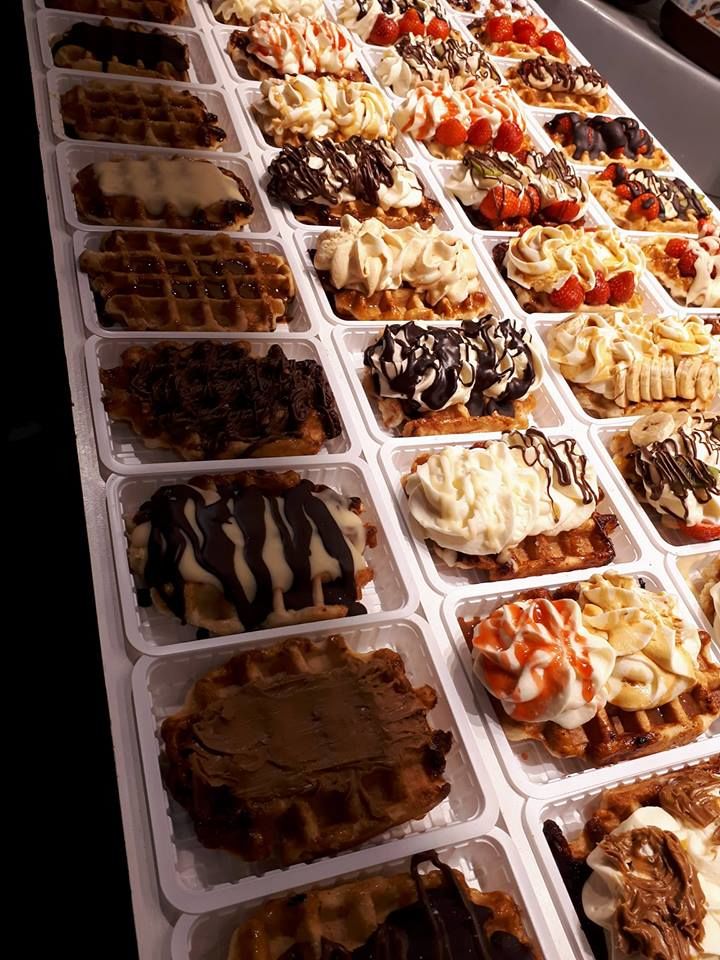 Just near the grand place as well you can find a large option of waffles, waffles on the right, waffles on the left, waffles everywhere. Again they are good but not amazing so don't go with high expectations.
5. Pierre Marcolini
For some luxury chocolates that can also be great gift to take back home.
6. Chou de bruxelles
One of the best restaurants in Brussels, the food is nice with a great selection of Belgian dishes. The prices are reasonable and the atmosphere is very relaxed.
Now that you spent a good part of your budget on food as you should, how about I'll show where to spend what you have left?
1. Avenue Louise
For those who like up-scale shopping, there are some affordable prices but again you can only go for a walk. There are some nice coffee shops in the area.
2. Cameleon outlet
Where you can find brands for reduced price.
3. Rue neuve
Most frequented shopping dedicated street in Belgium. You will find everything you need there.
4. WOLUWE SHOPPING CENTER
Well connected with public transportation, it's a great mall for one stop shopping.
If you have some money left, don't forget to bring gifts but if you don't it's okay.
#Brussels #Waffles #food #Shopping #FrenchFries #Fries