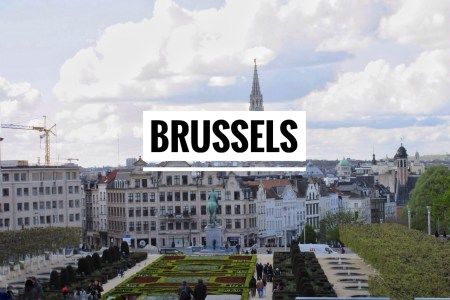 Brussels, capital of Belgium, is said to be the capital of Europe since it's home to the European Parliament, European Council and European Commission.
This old city has its own charm when it comes to attracting people. Belgian waffles, beer and chocolates oh and did I forget the Belgian fries? Definitely add it to the list. However I would say that Brussels is pretty famous for its Gothic structures and art in various form that makes another reason for this place to be experienced at least once.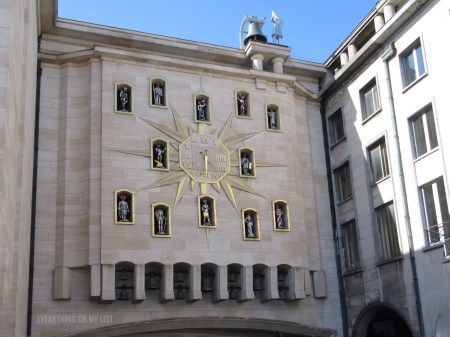 Going to Brussels was never a part of my plan while traveling but a great deal of 4 € flight to Brussels was too tempting to be missed. Hence, I along with my friends packed our bags and went ahead for our 4 € flight to Brussels. (Shout out to Ryanair, the price of one döner kebab was our air fare)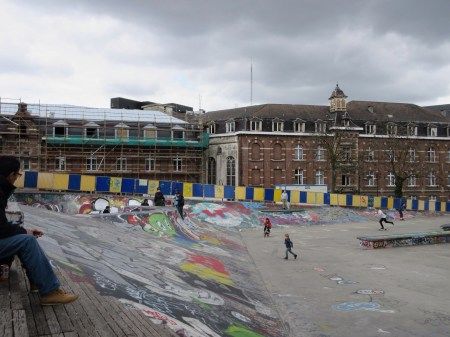 Stepping out and experiencing Brussels, I realized how this city is a place where various cultures come together. The signs would be written in French and Dutch. Your ears would rejoice with every seductive french word you hear ( come on, doesn't french sound seductive? Is it only me?), like monsieur, merci , bonjour. They even make announcements in both the aforementioned languages. I remember going to a supermarket to buy some food and I heard a Bollywood movie dialogue, I was delighted to find an Indian uncle watching one of my favorite Bollywood movie.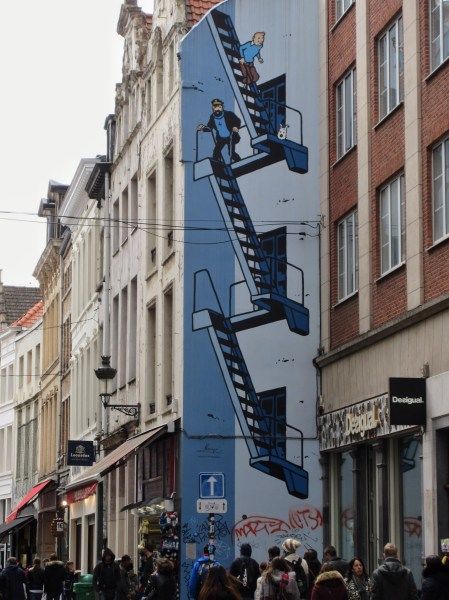 Now, before we get into this blog. I had less than 48 hours with me to explore this city and hence I didn't "see" or "do" much. And I was hesitant on writing this post because there are plenty of other posts showing you the all "to do in Brussels". Then a little birdie told me to do it because I made a commitment to share my experiences here. Not all experiences need to be great and at a larger scale, right? Promise me you'll come back for the big ones too?
What do you eat in Brussels?
Fries or Frites.
Belgian people take their fries very seriously. This is one of the reason I would consider spending more than 2 days to try out all the frites places in the city. Because obviously, fries> everything/everyone. The crispiest fries ever.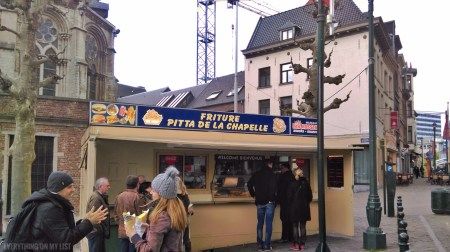 The way they make their Fries are different, hence making them unique. The fries are fried twice. The first time cooks the potatoes through and makes them tender. After which they're left alone for a few hours and fried for the second time before serving, which makes them crispy golden brown frites.
Mussels
"Eat mussels in Brussels" said a restaurant's window and I know it's so touristy but I still made my mind to try it. Mussels is a typical shellfish dish from the North of Belgium and South of Holland.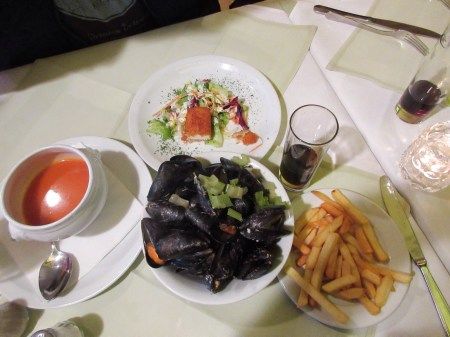 Belgians boil and serve the juicy Mussels in a casserole, with fries and beer/soda to accompany. Eating mussels is a very fun experience. You take out the juicy meat by using another empty shell and throwing away the remaining shells into another bowl.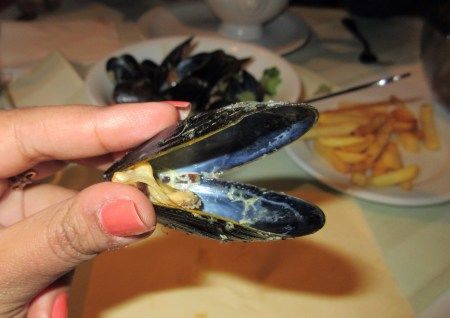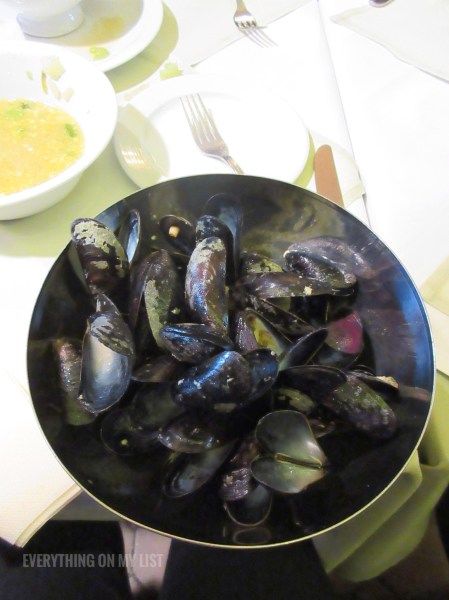 So simple yet fun. You can find many restaurants serving mussels but go for the trusted ones as one spoiled shellfish can spoil everything else too.
Waffles and Chocolates
This is undoubtedly the infamous thing to put down here. Belgian waffles and chocolates are known to each and every one but if you don't know about them, don't worry, your girl got you.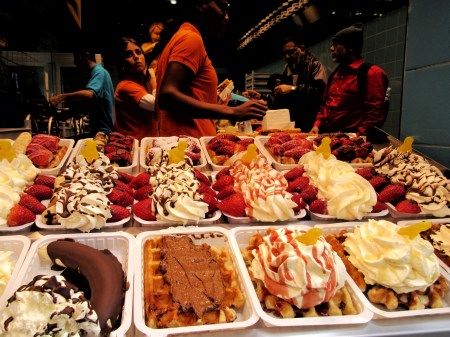 This post gives you all the details about the history and how the name Belgian Waffle came up(Opens in a new tab).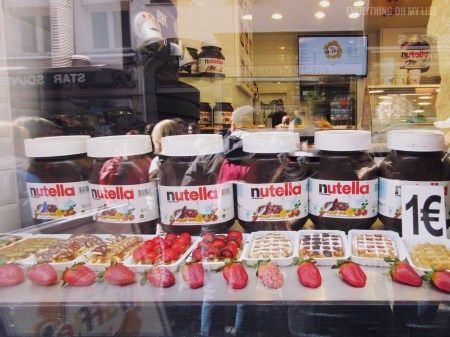 Waffles as low as 1 euro which are just plain waffles but can be customized to whatever topping you fancy. Strawberries, bananas, caramel, whipped cream, nutella, are to name a few toppings. Go on, play with your creativity and come up with your own kinda waffle. My first one was a banana-nutella waffle.
What you should see in Brussels?
Manneken Pis
Visiting Manneken Pis is as compulsory as eating a Belgian waffle. The most famous boy in Brussels, Manneken Pis is a bronze statue of a boy peeing. He is dressed in a different attire every day. The interesting thing here is that, the concept of this varies from person to person. I don't think anyone knows the "real" story, if you do, then please share it with me.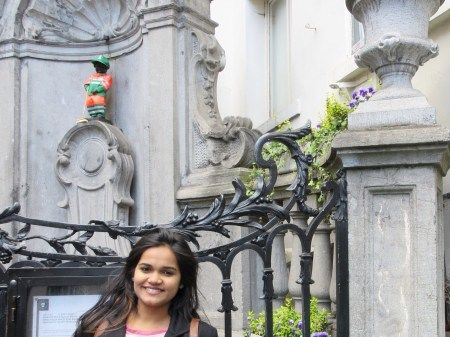 The statue is very small in size(60cm) which might disappoint some of you but it has probably the biggest crowd, so getting a picture without having 10 other people in your picture is a task.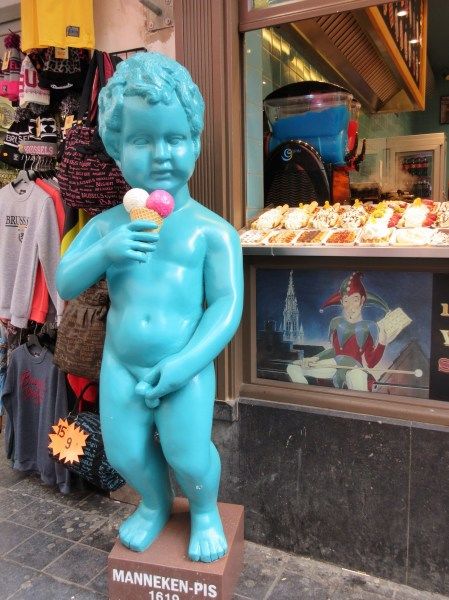 If you like the concept, look for Jeanneke Pis( a little girl peeing) and Zinneke (a dog)
Grote Markt Square
Grote Markt Square or Grand Place is probably one of the most beautiful city centres of Europe. Made up in pure Gothic architecture. The construction begun in 15th century but was destroyed after 3 full days of bombardment by the French Army in 1965, rebuilt again in less than 5 years.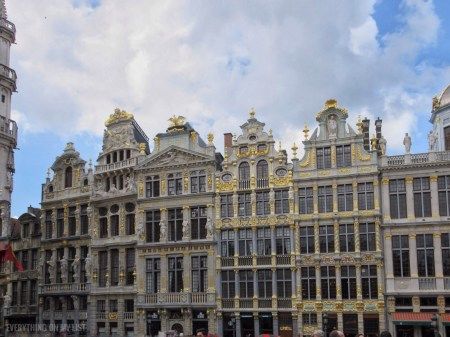 The most magical thing about this place comes alive during August where a flower carpet is spread across the Grand Place and the City Hall coloured with 600,000 flowers.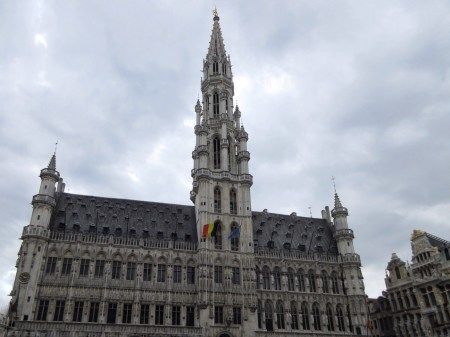 This year its from 11th to 15th August 2017. Go and book your tickets if you want to see this magic.
Atomium
The big round things you see in every Brussels guide is the Atomium building, which was built for the first post war universal world exhibition. A 5 minute walk from the Heysel/ Heizel metro station and you reach the Atomium. I suggest taking your time and walking around the area, looking at that unusual architecture. A fee of 11 euro has to be paid to visit the building where you can find exhibitions explaining how and why the Atomium was made, an observation deck giving you a view of Brussels.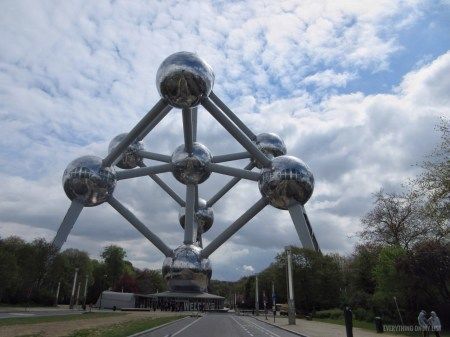 Before going to the Atomium, I had read lot of posts on it and seen pictures of the view, hence decided not to pay 11 euros to go inside. I utilized my 11 € for some delicious frites and beer instead.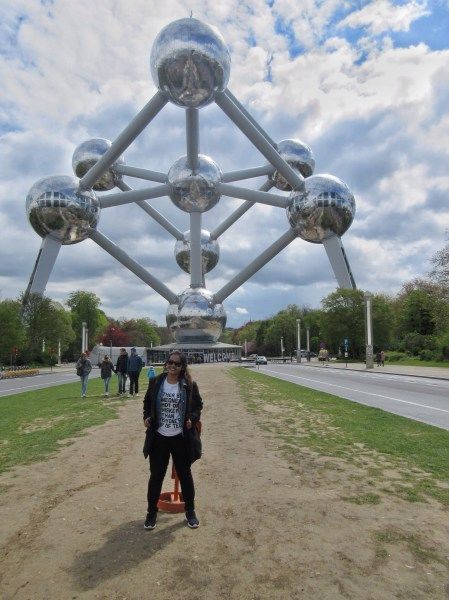 One of the finest crafted beer in the whole World. Belgian Beer are considered in the top beers of the world, and once you taste them you would agree to that too. To prove that,I can tell you how in 2016 UNESCO inscribed Belgian beer culture on their list of the intangible cultural heritage of humanity.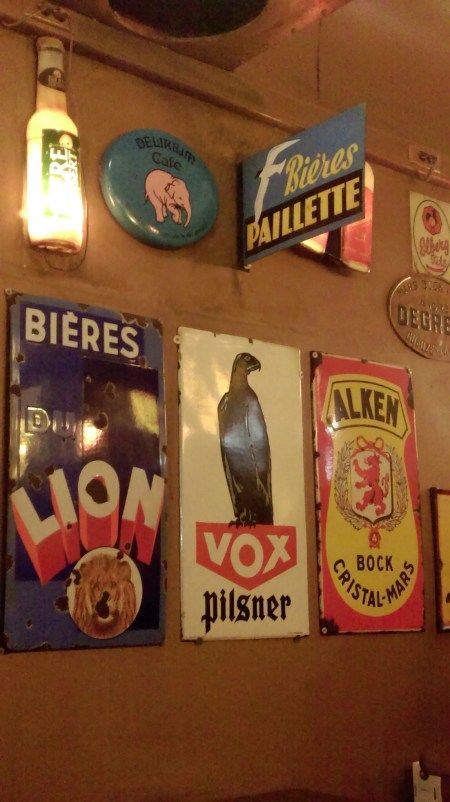 To experience this culture, head to Delirium Cafe which has 2004 different beers commercially available in their menu from over 75 countries. The cafe also made an entry to the Guinness Book of World Records for having 2004 different beer. Located in an alley off the Rue des Bouchers, this place will give you a memorable night or a night you never remember, who knows? ( for me, it's a night I don't remember, you'll know why once you stand in the counter and keep on asking for the cactus beer )
Recommendations (places I wish I saw)
-Musical Instrument Museum
-City Museum (also has 600 outfits displayed of Manekean Pis)
-Centre Belge de la Bande Dessinée – Belgian Comic Strip Center
-Flea Markets
-Parc de Bruxelles (Brussels Park)
Day Trips Places from Brussels
-Bruges ( 1 hour by car/train)
-Antwerp (50 minutes-1 hour)
-Ghent (30- 45 minutes)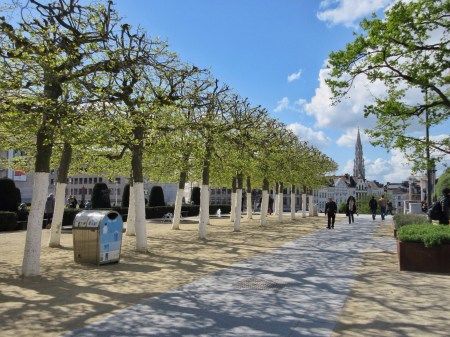 I hope you liked reading this post on Brussels and I somehow convinced you to add it to your "list". Show me some love by sharing this with someone you think might need it or someone you care.
Love and Hugs.
Ciao.