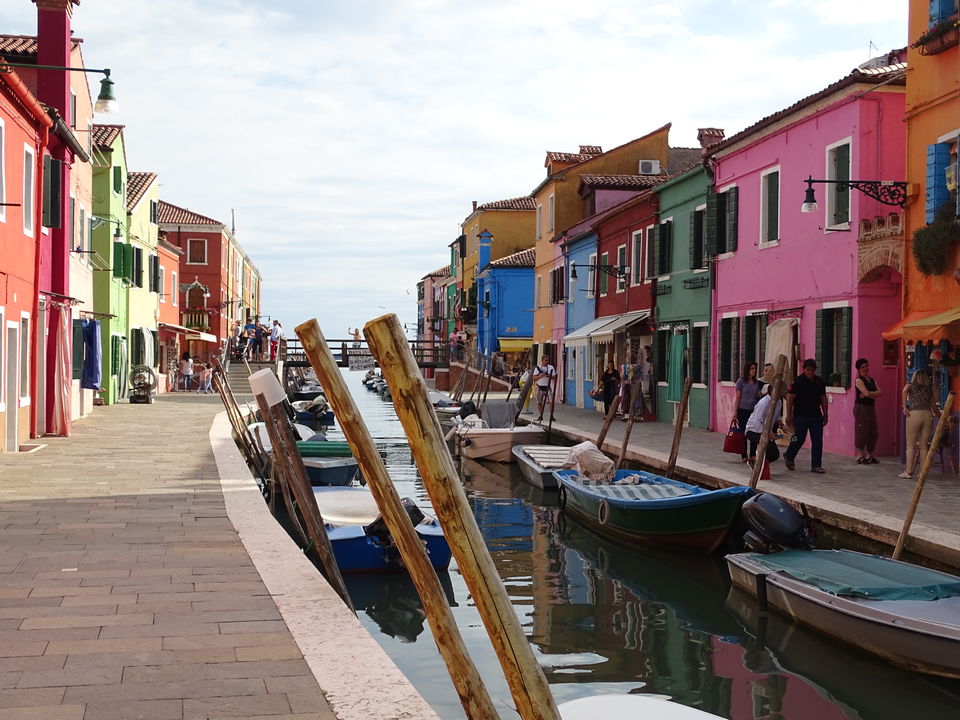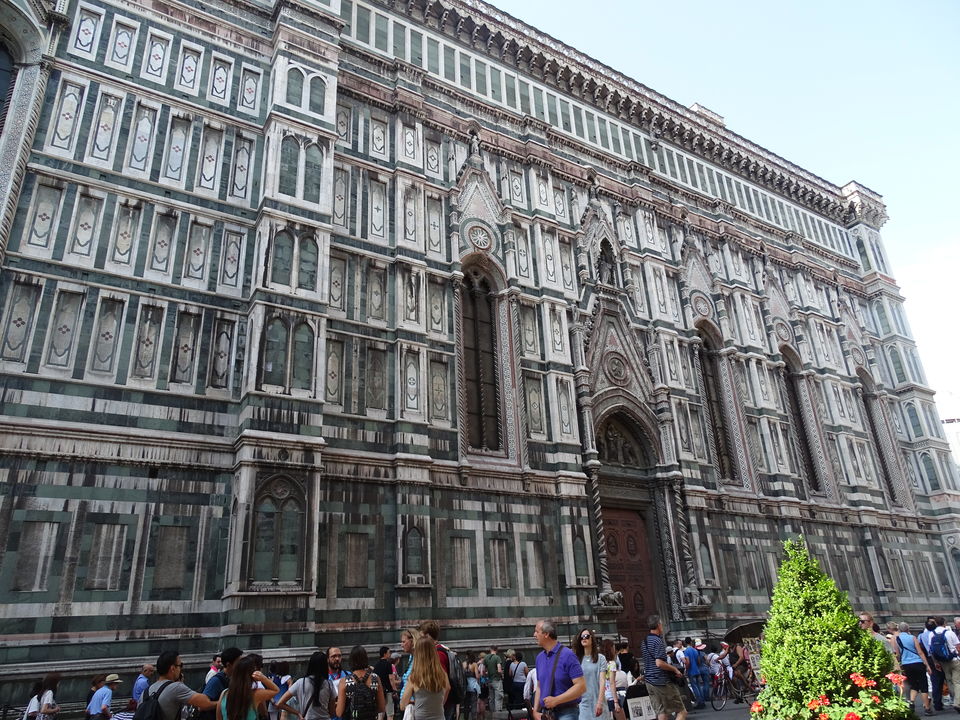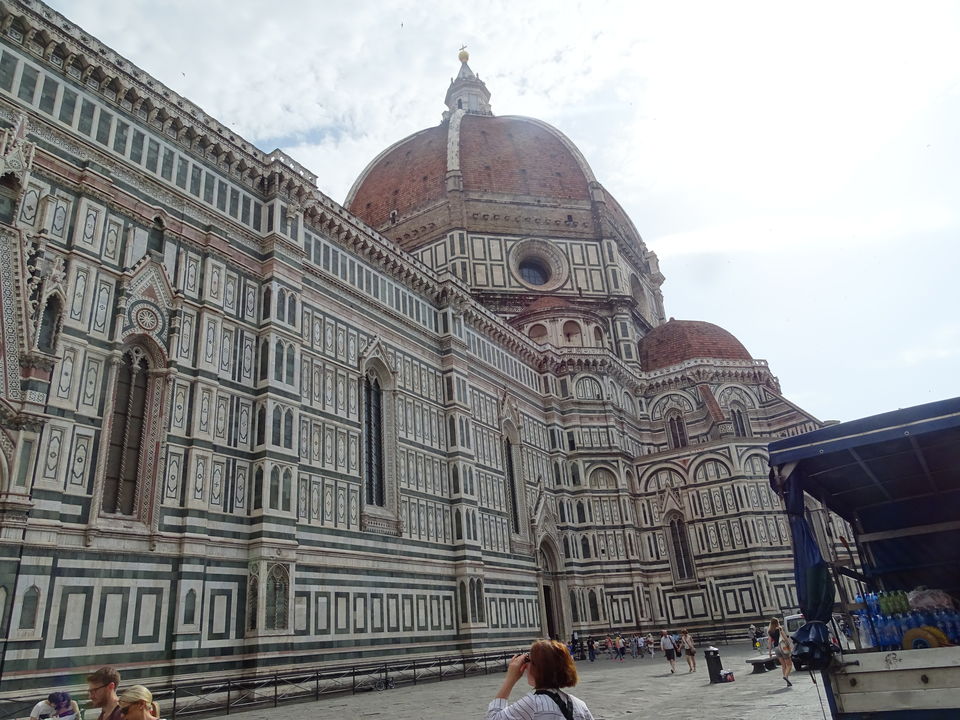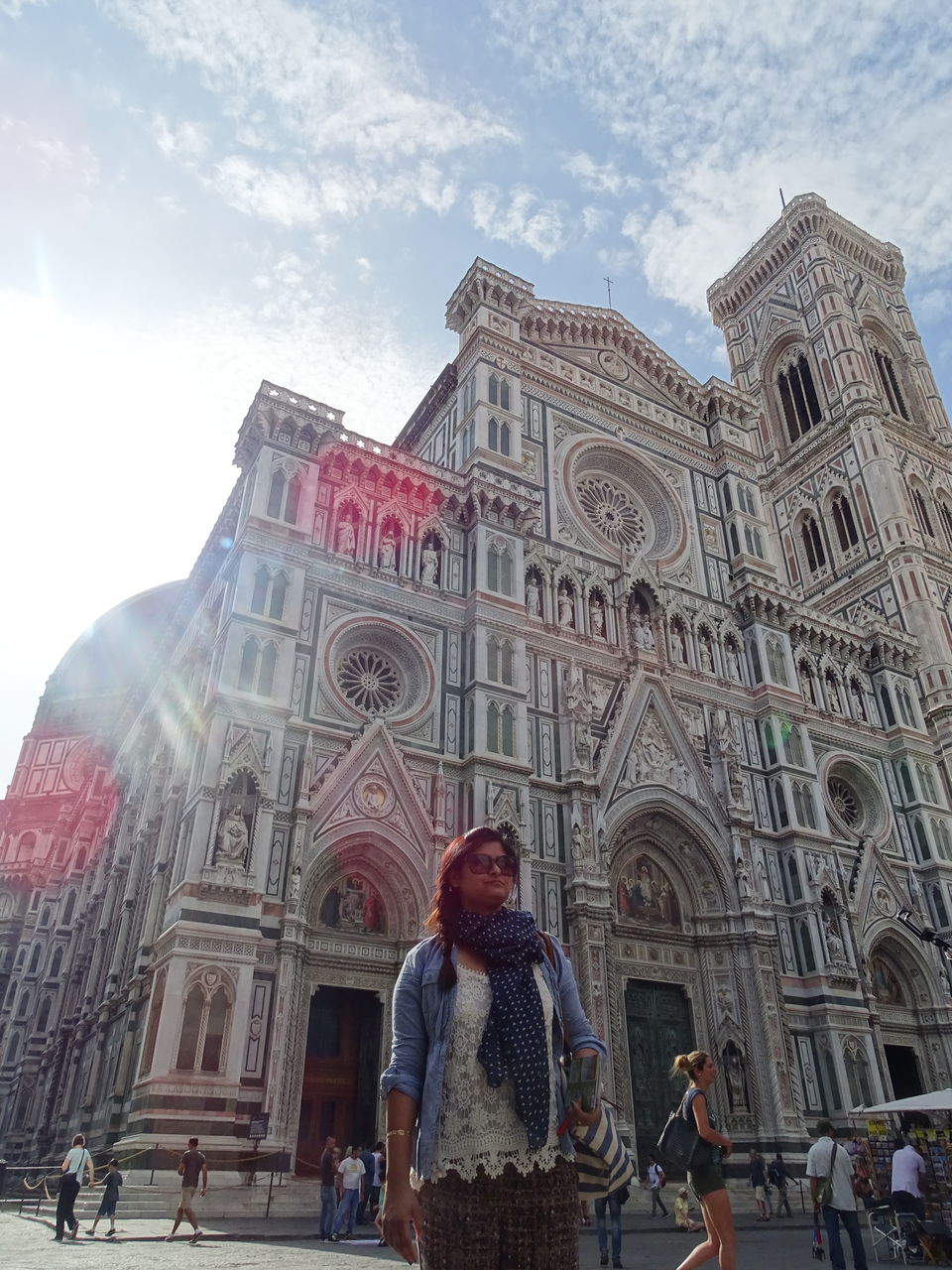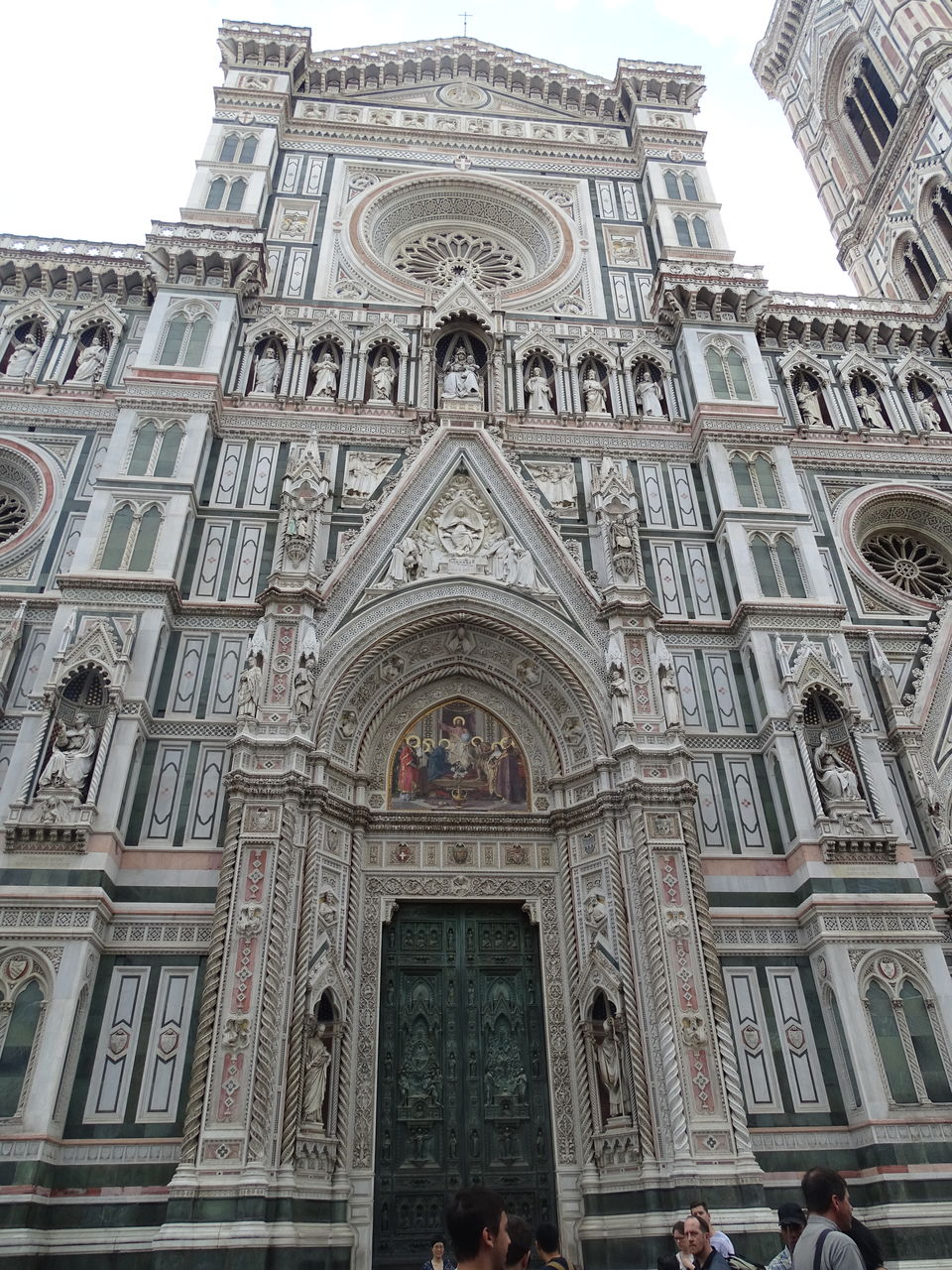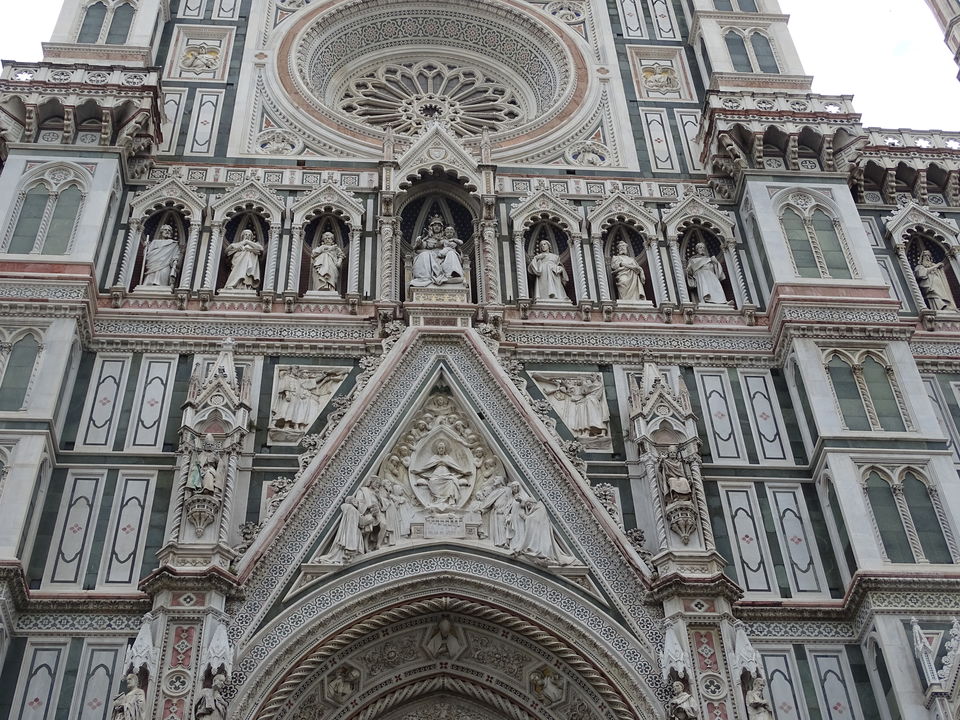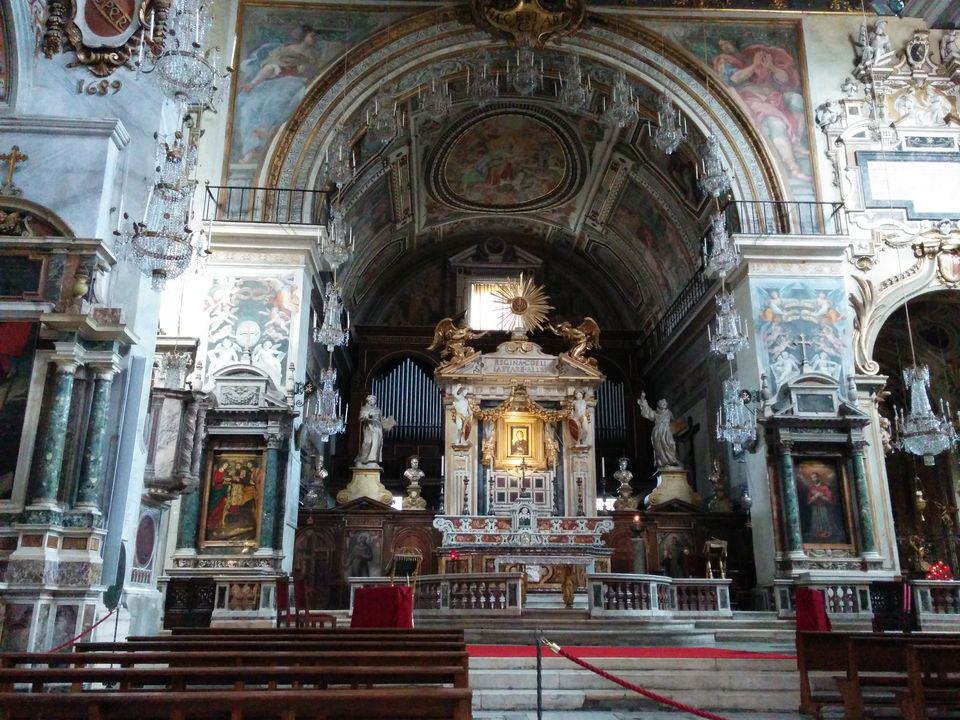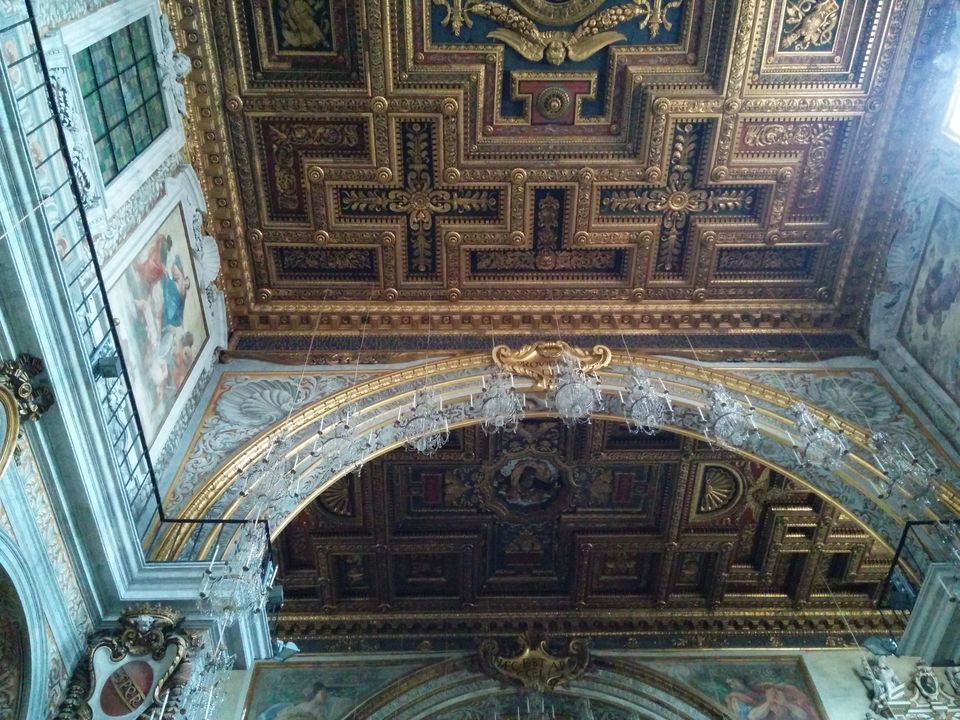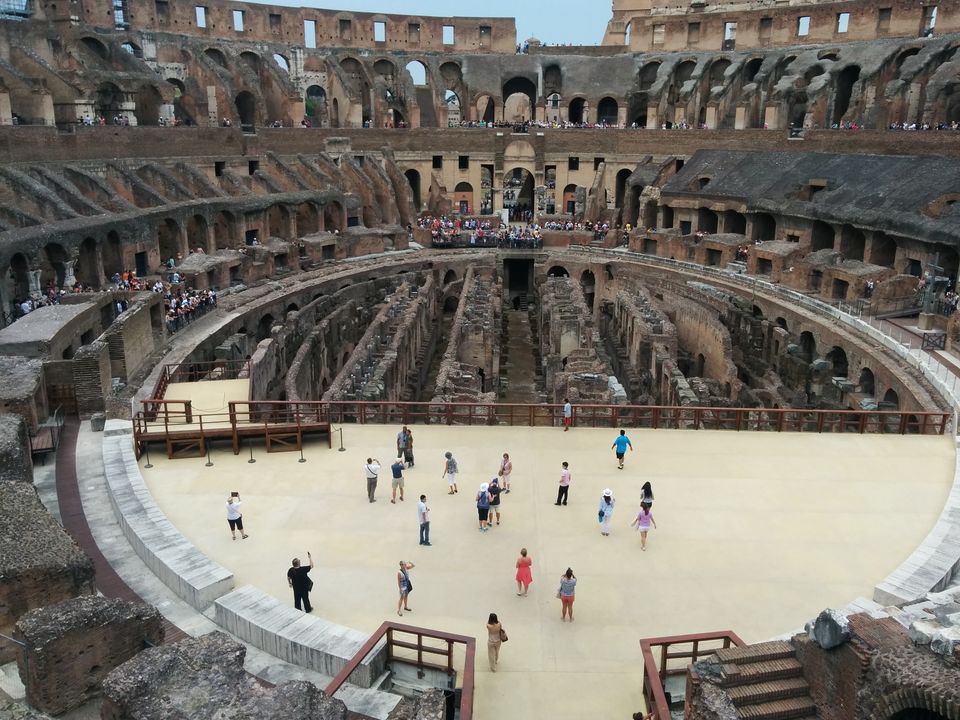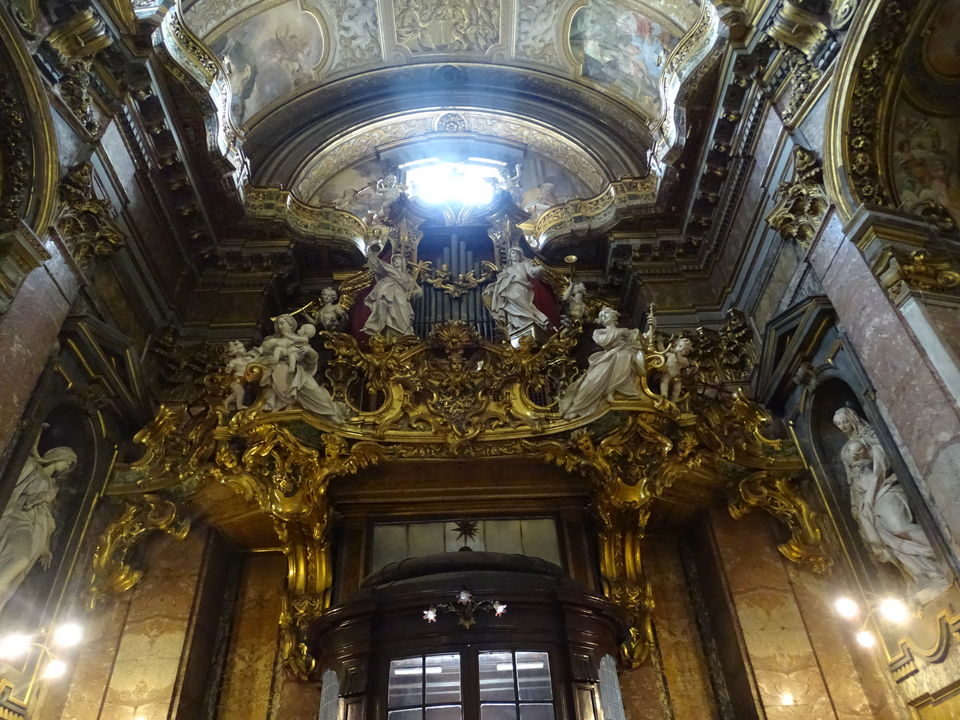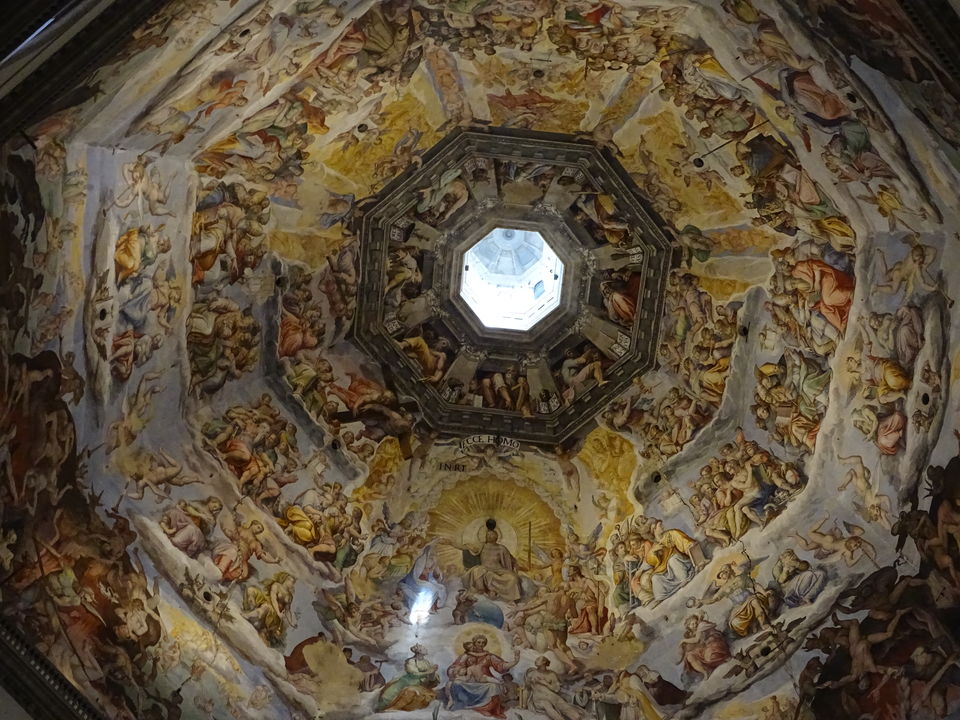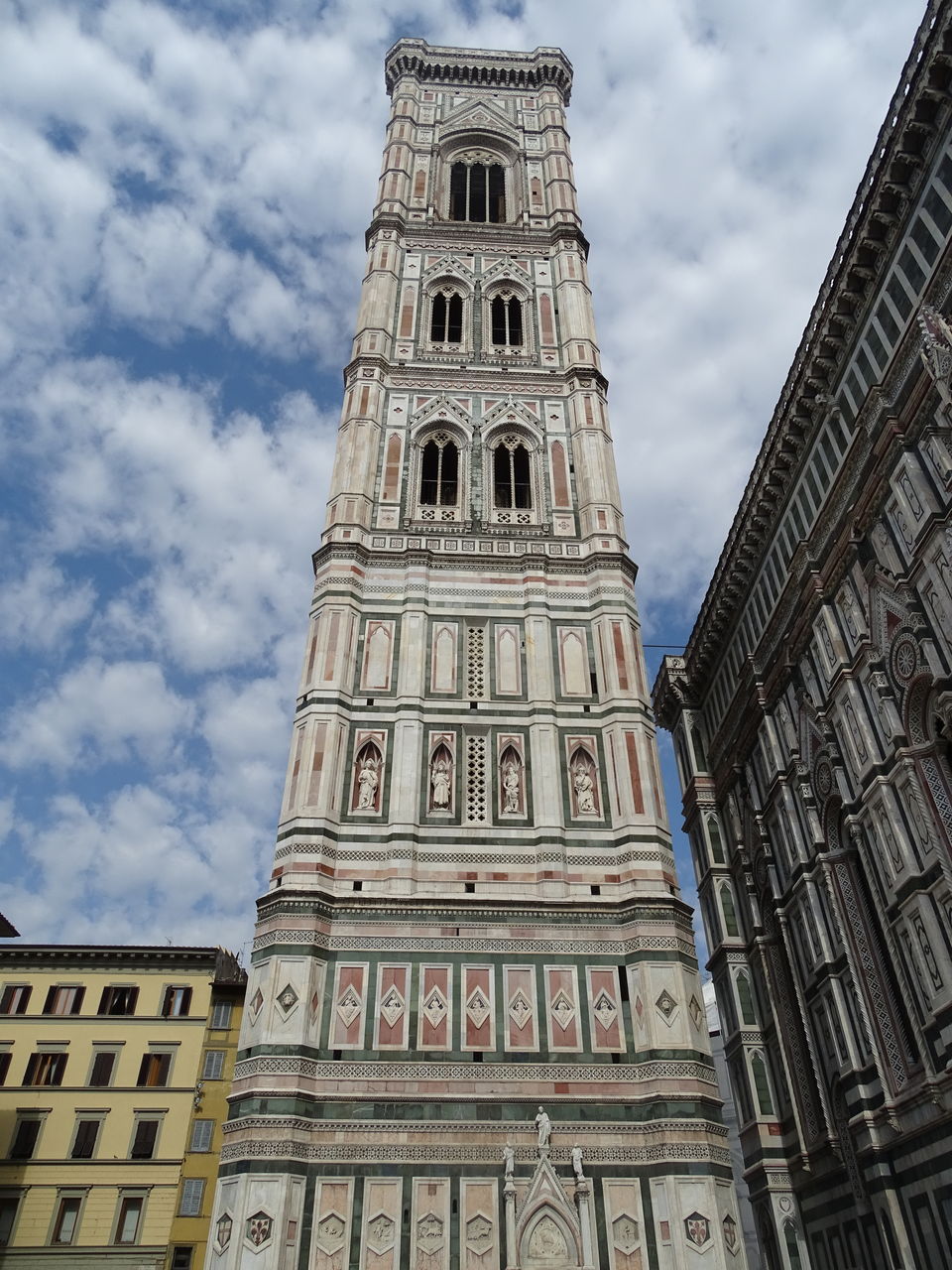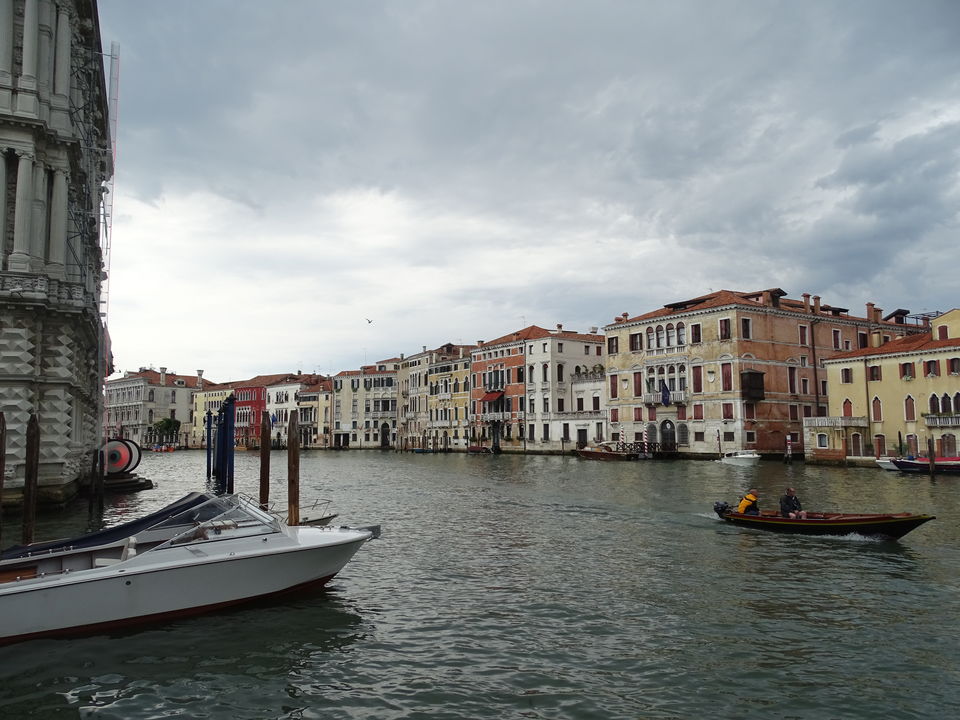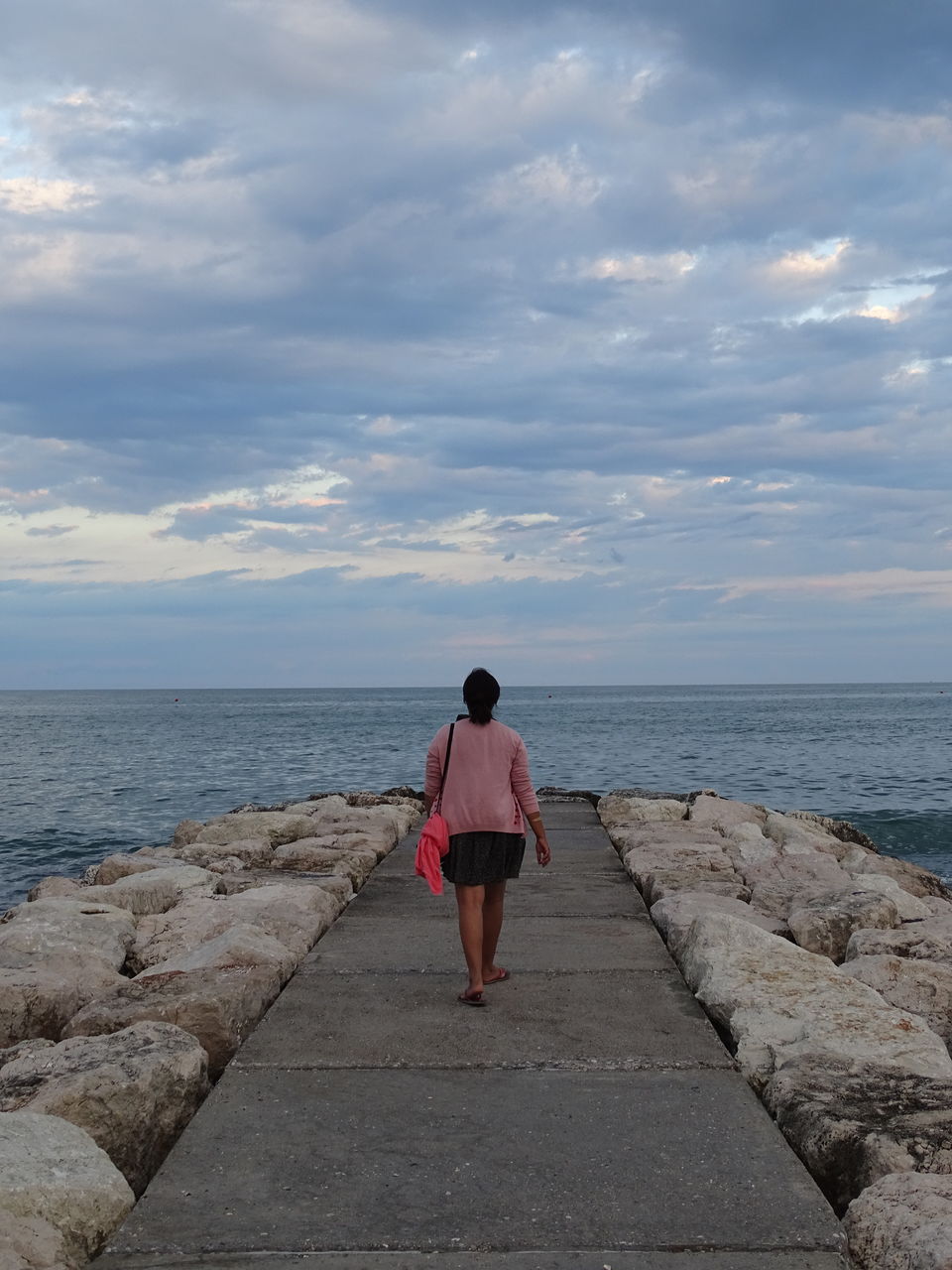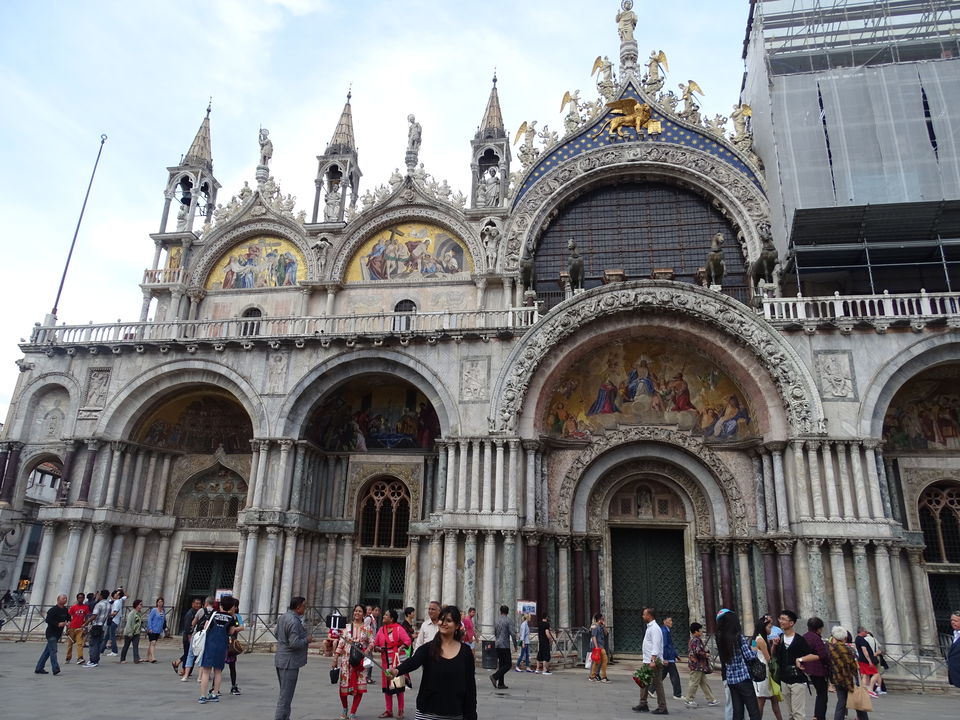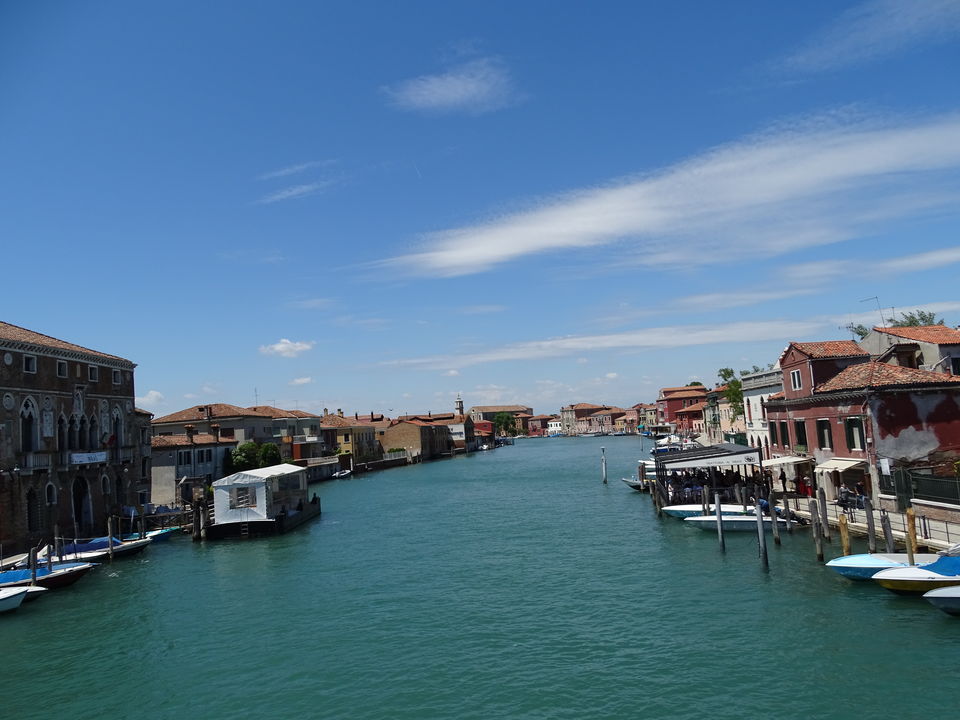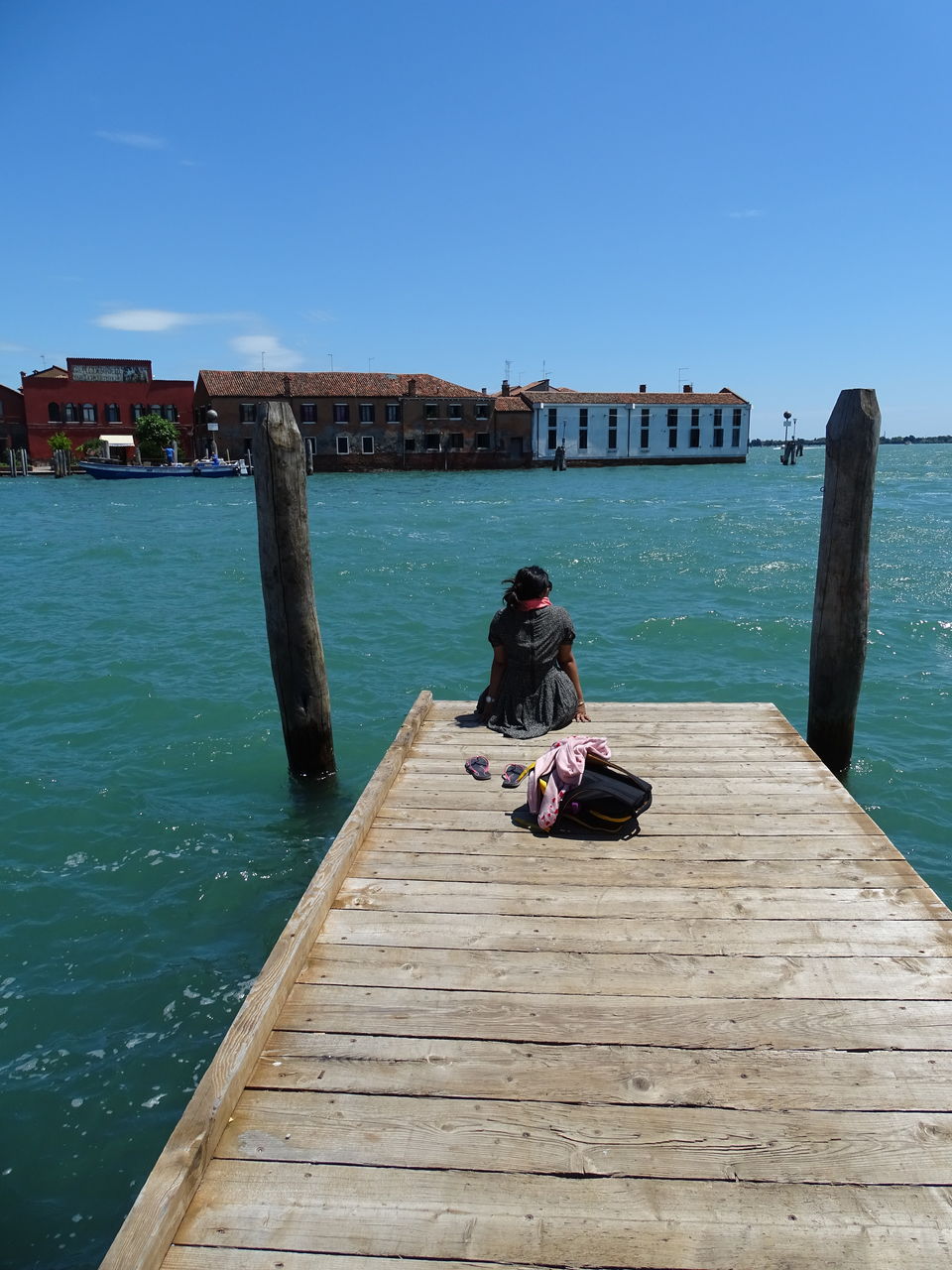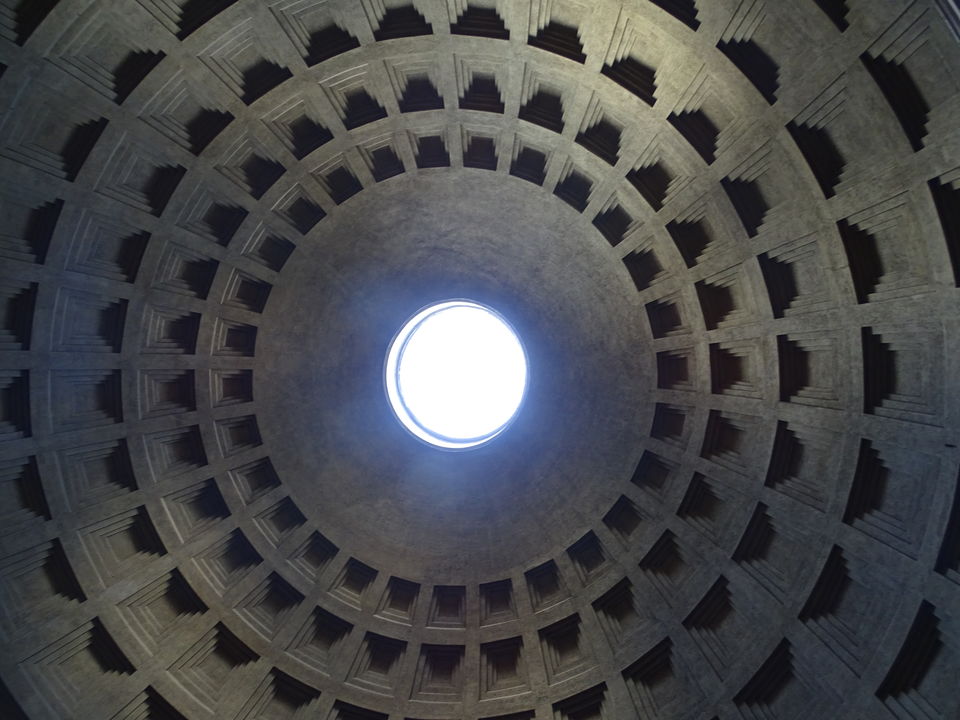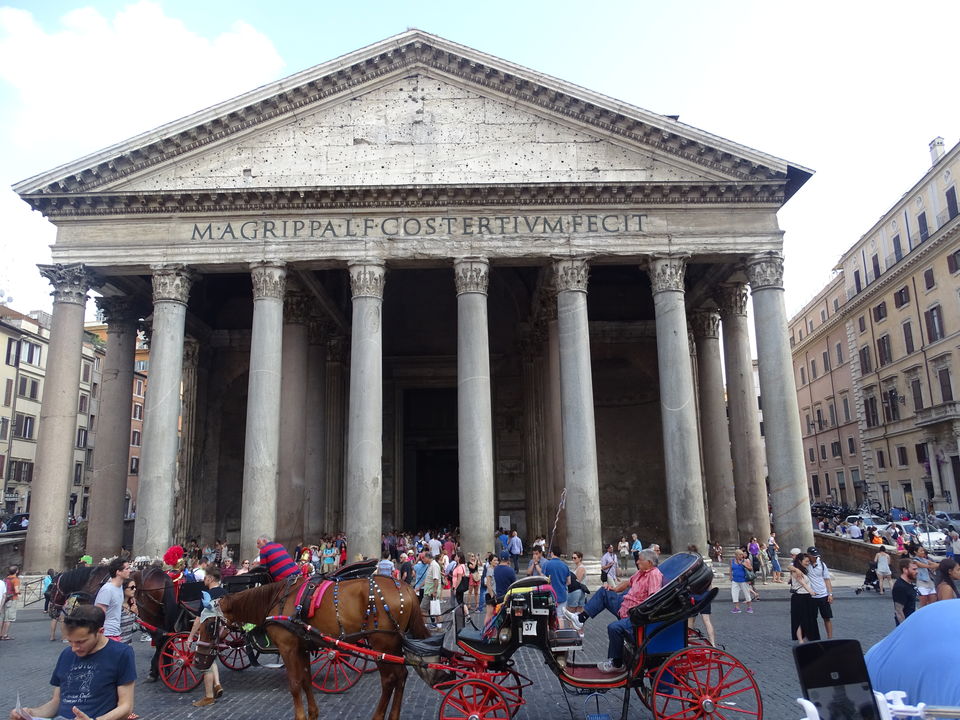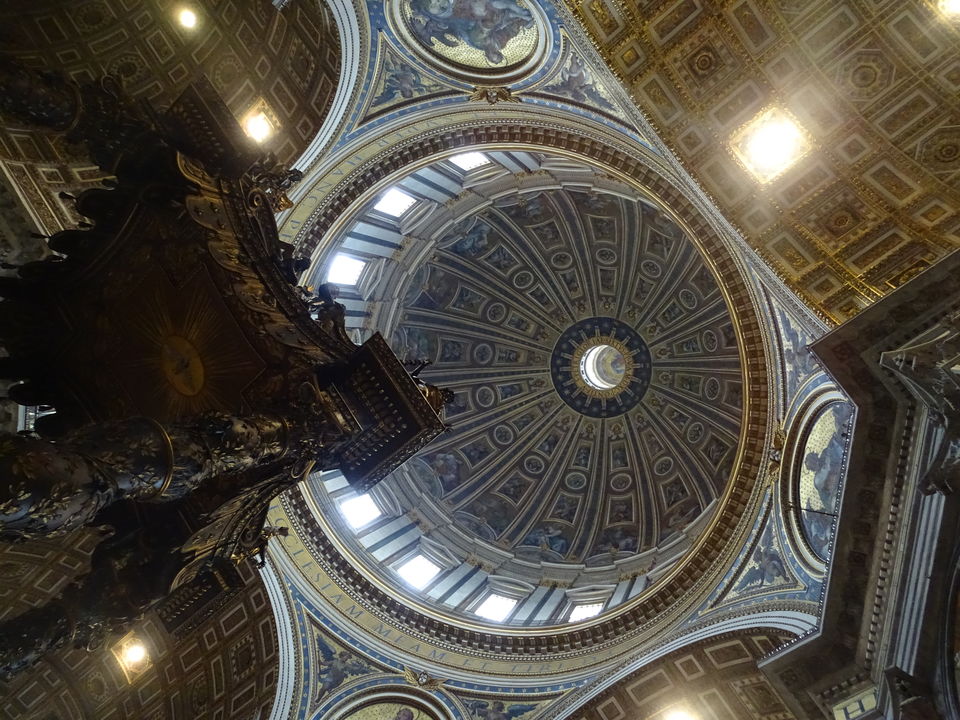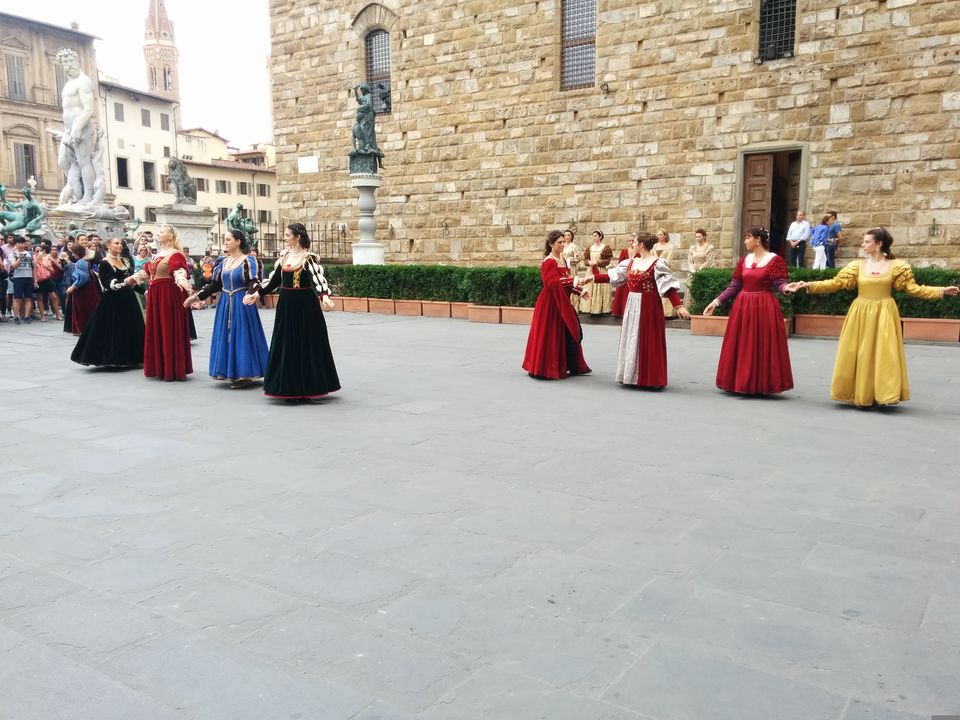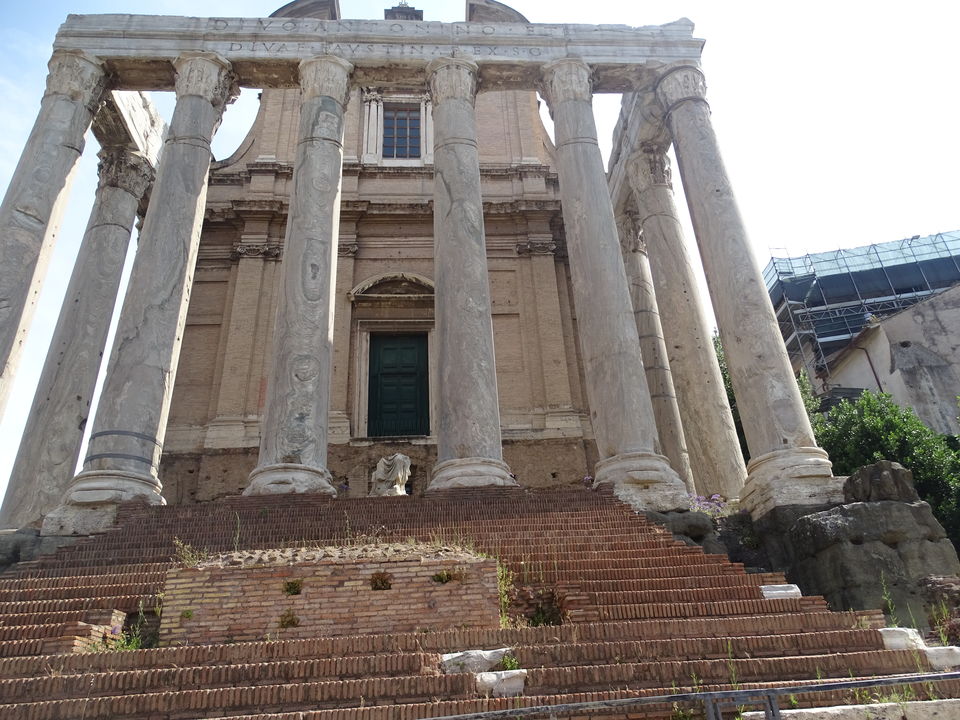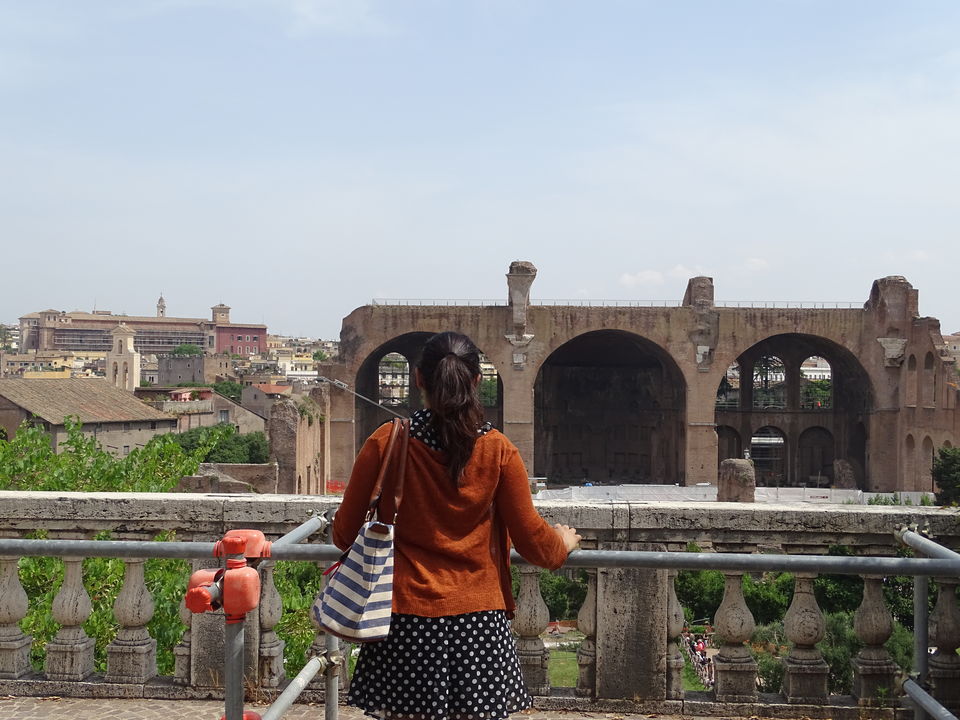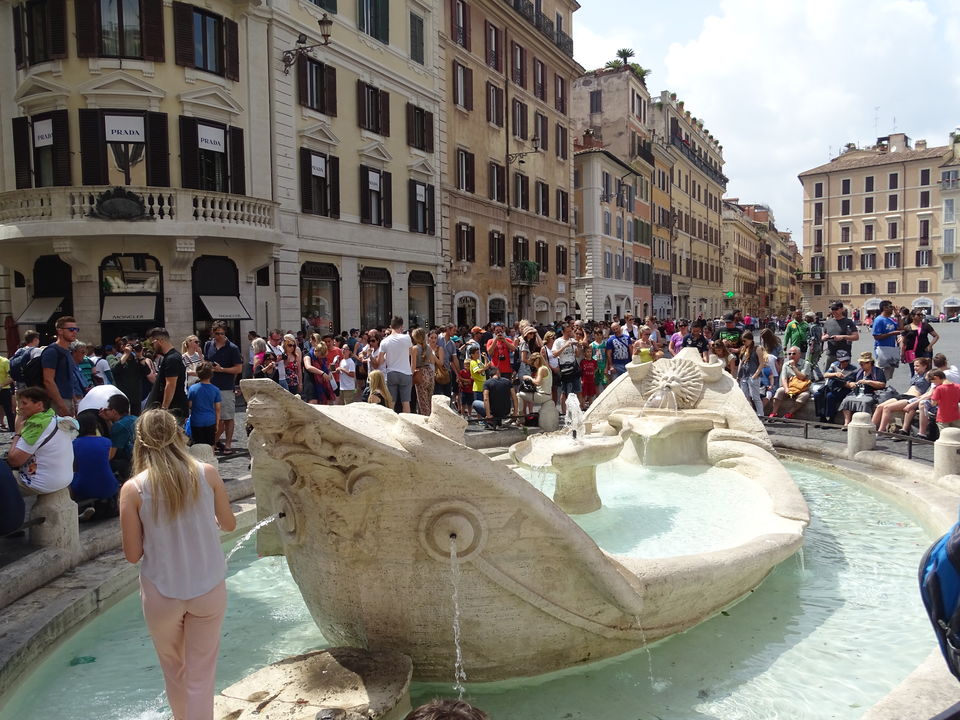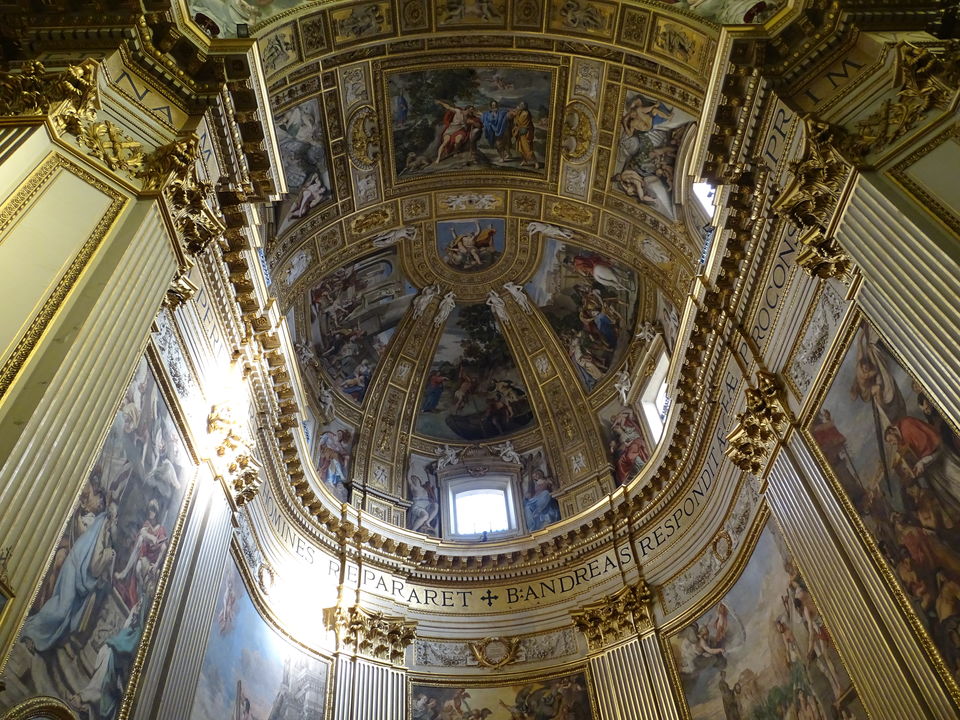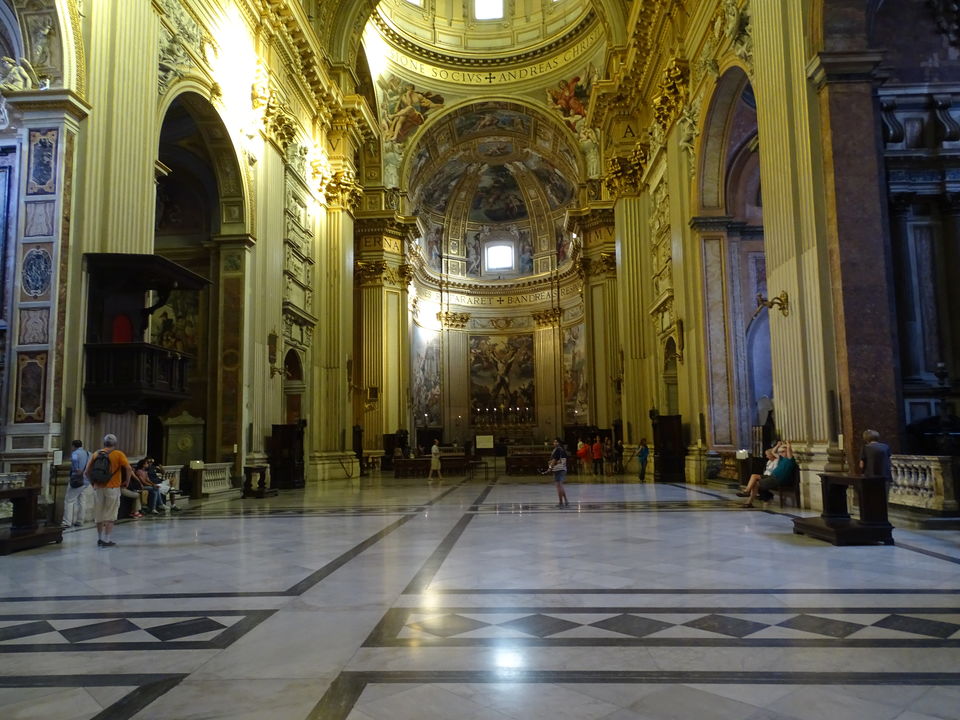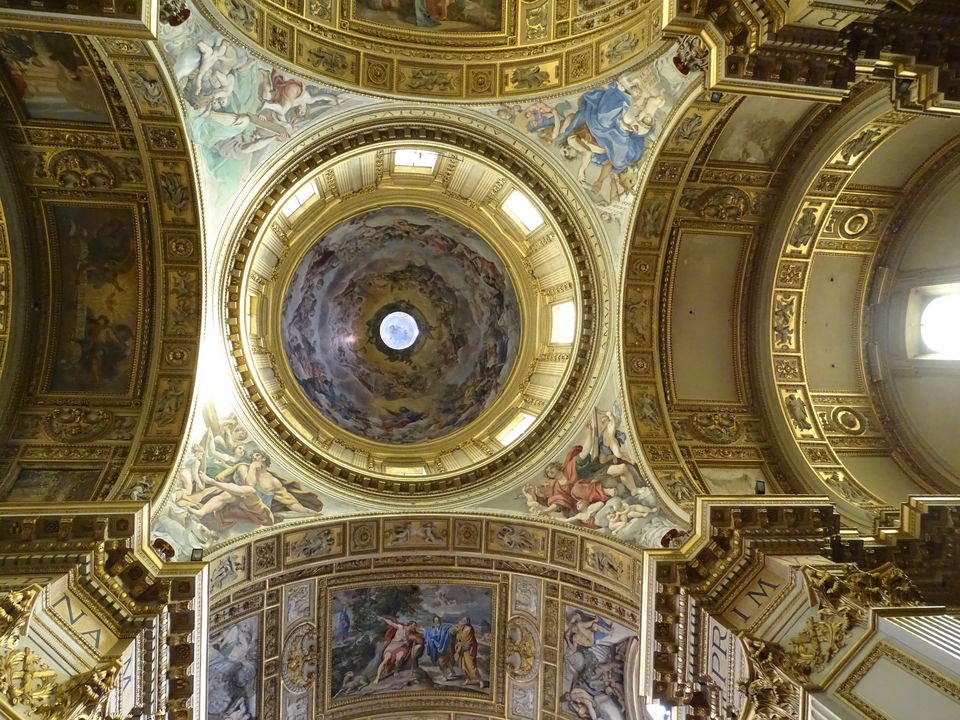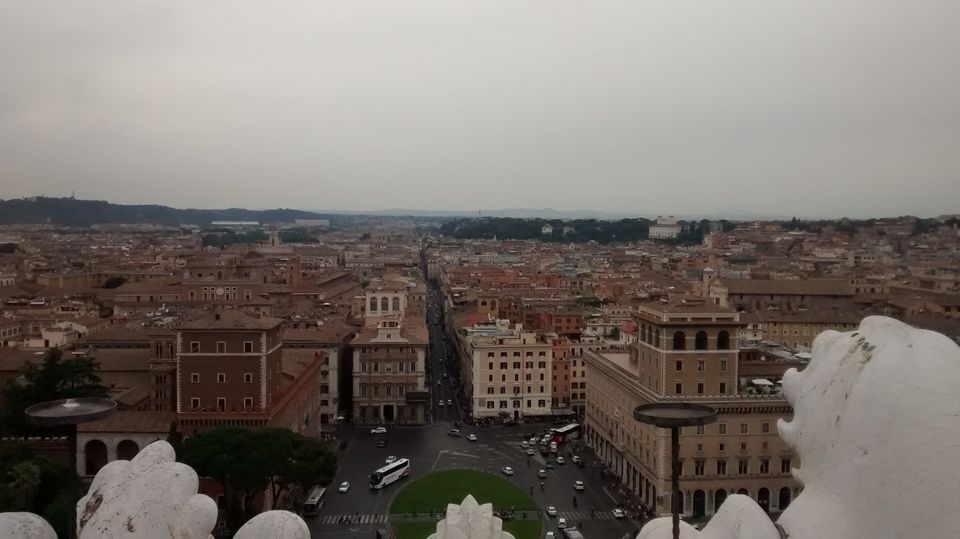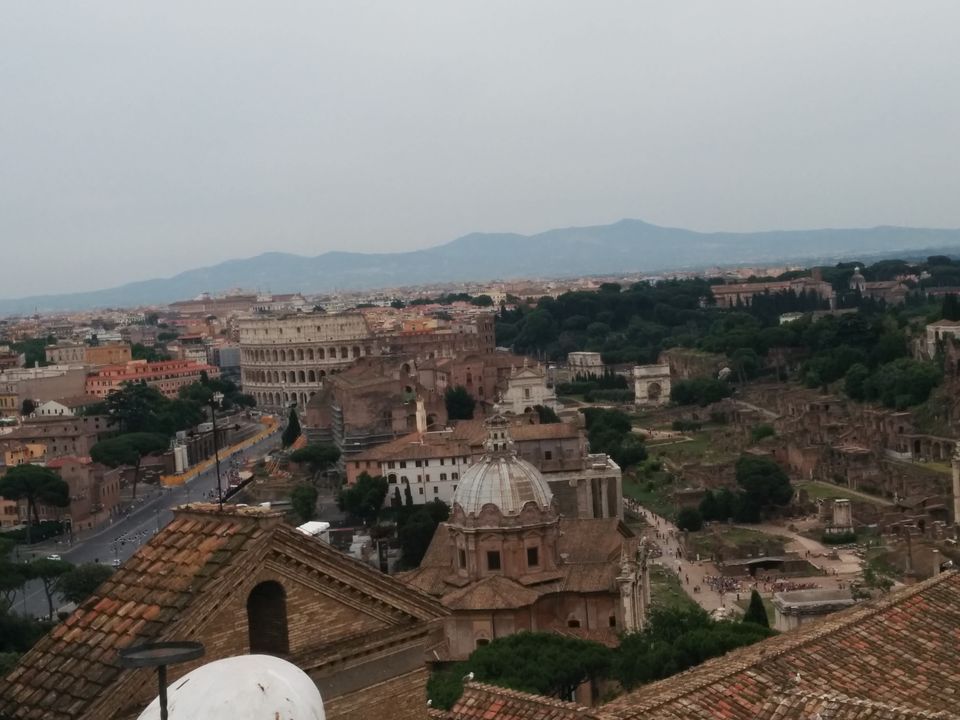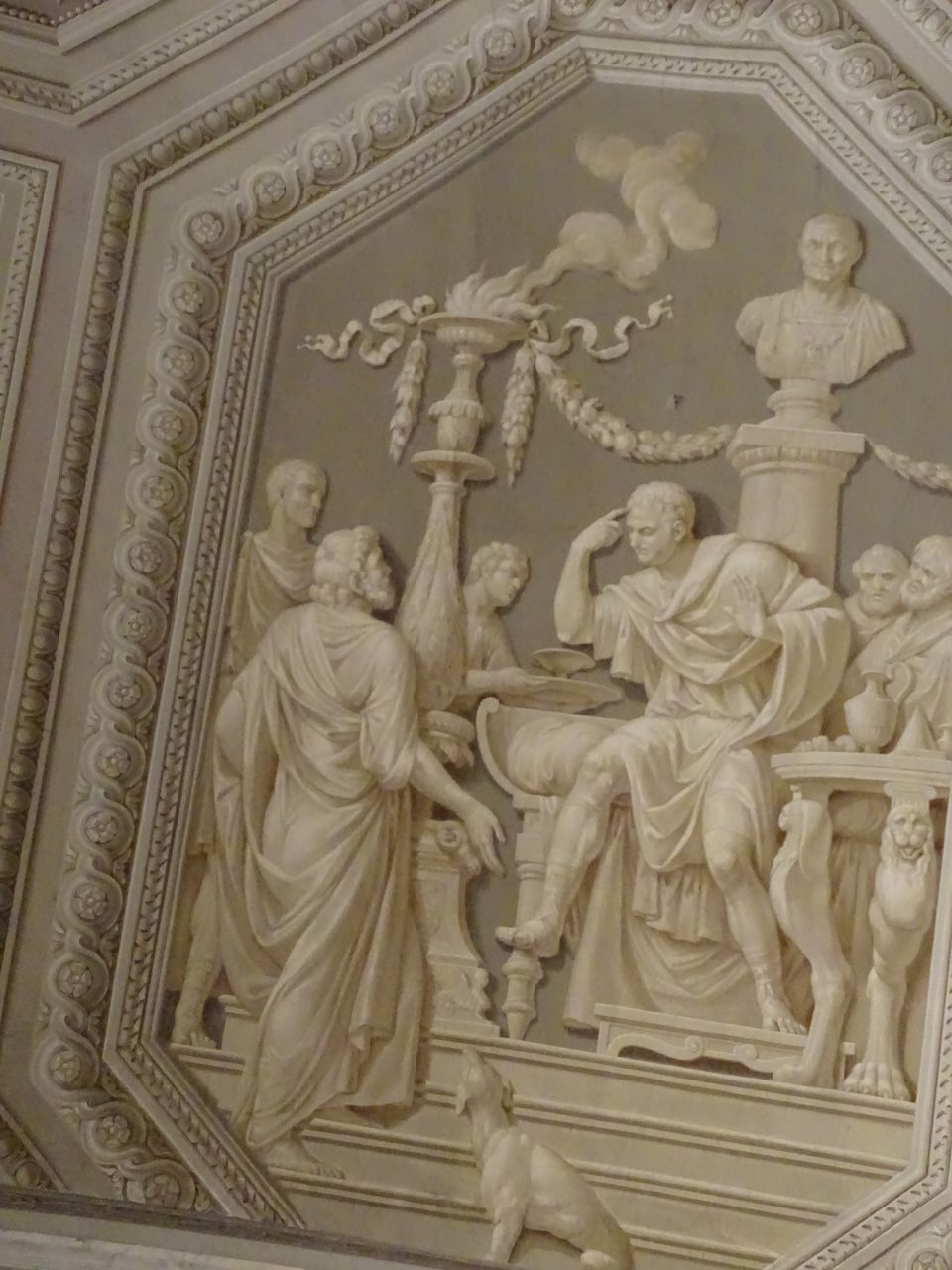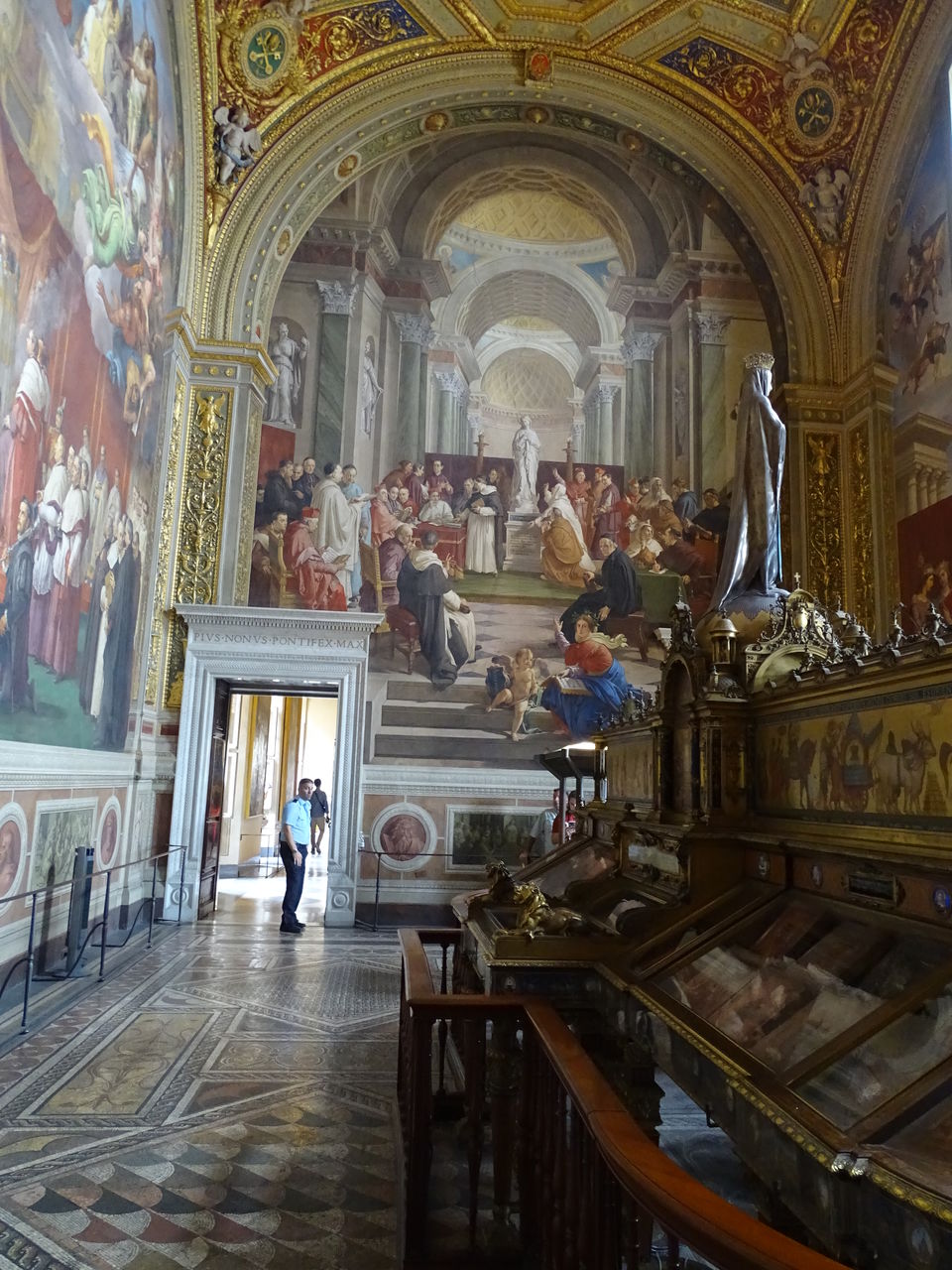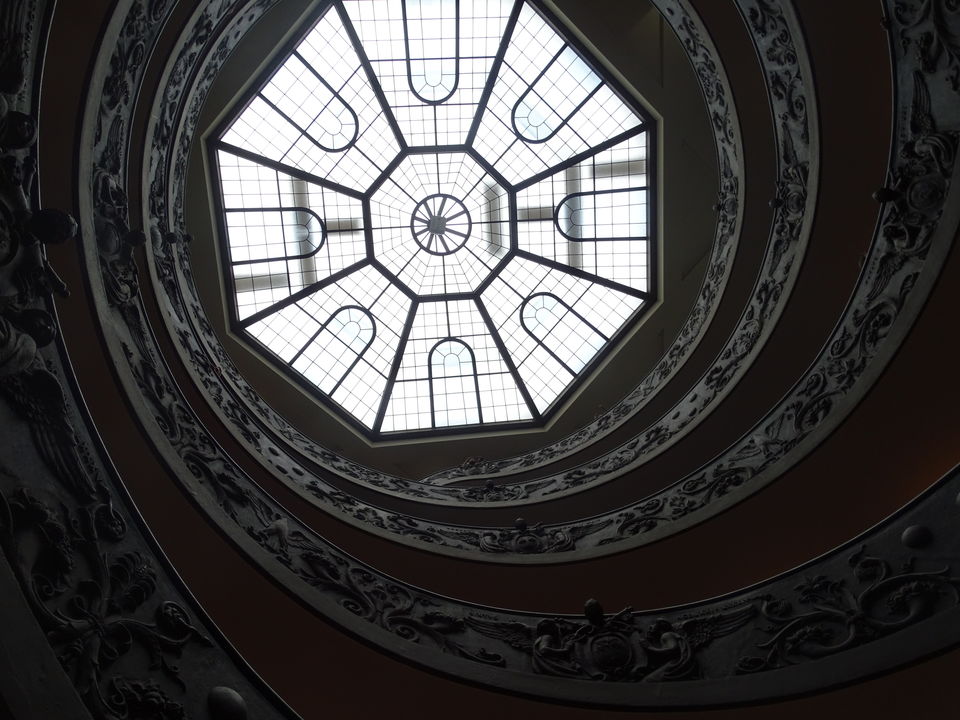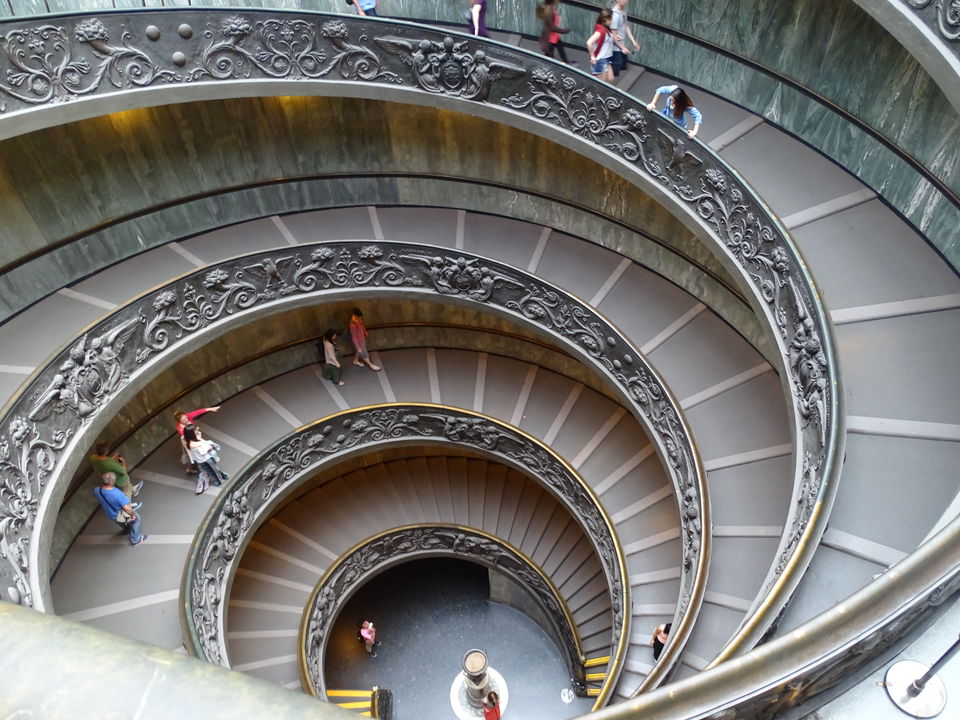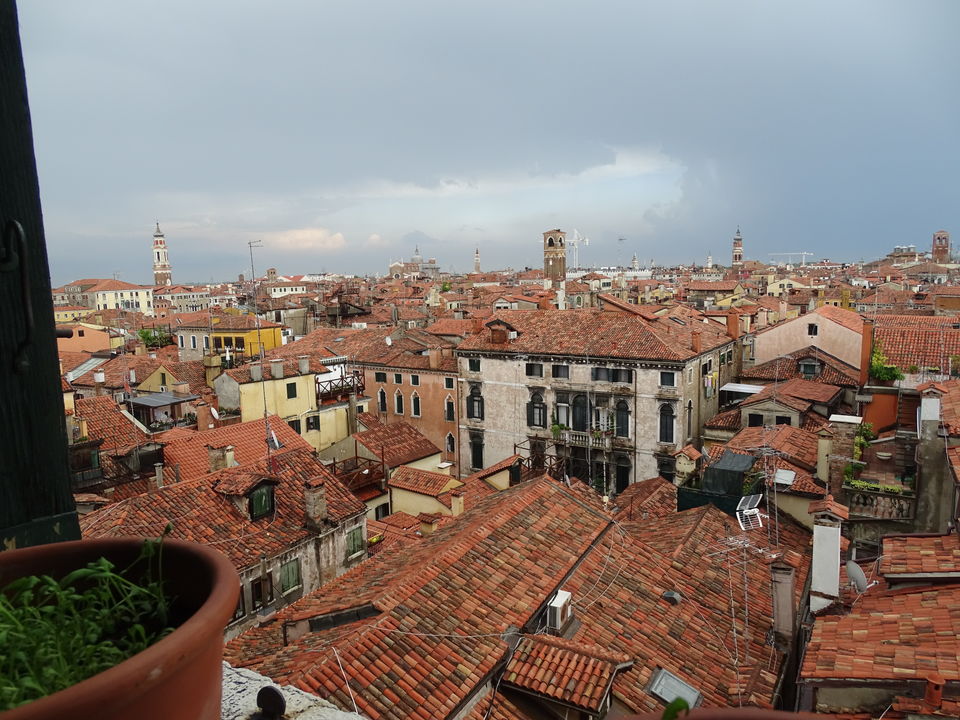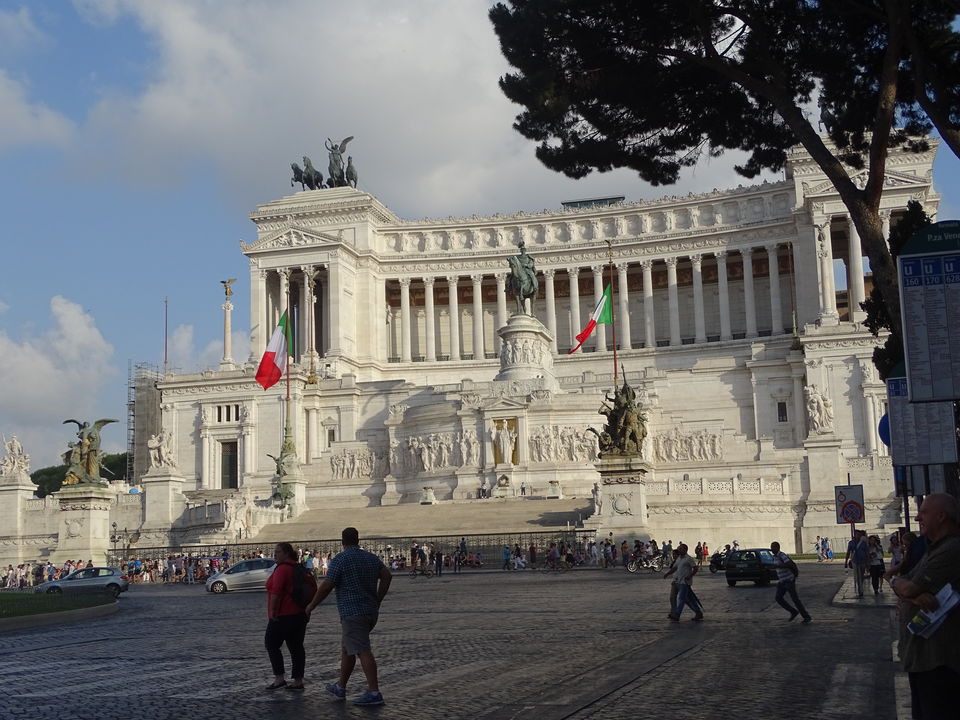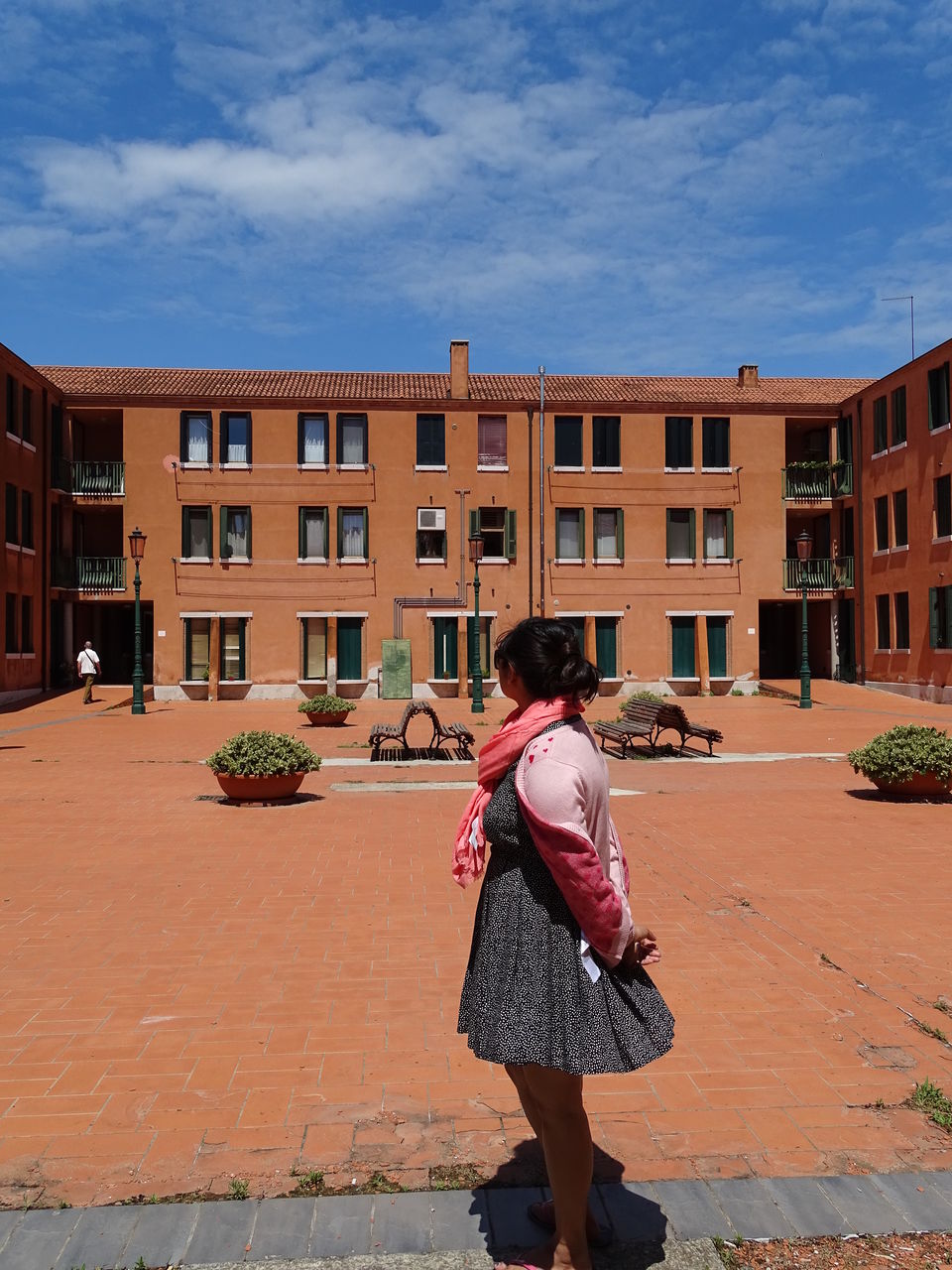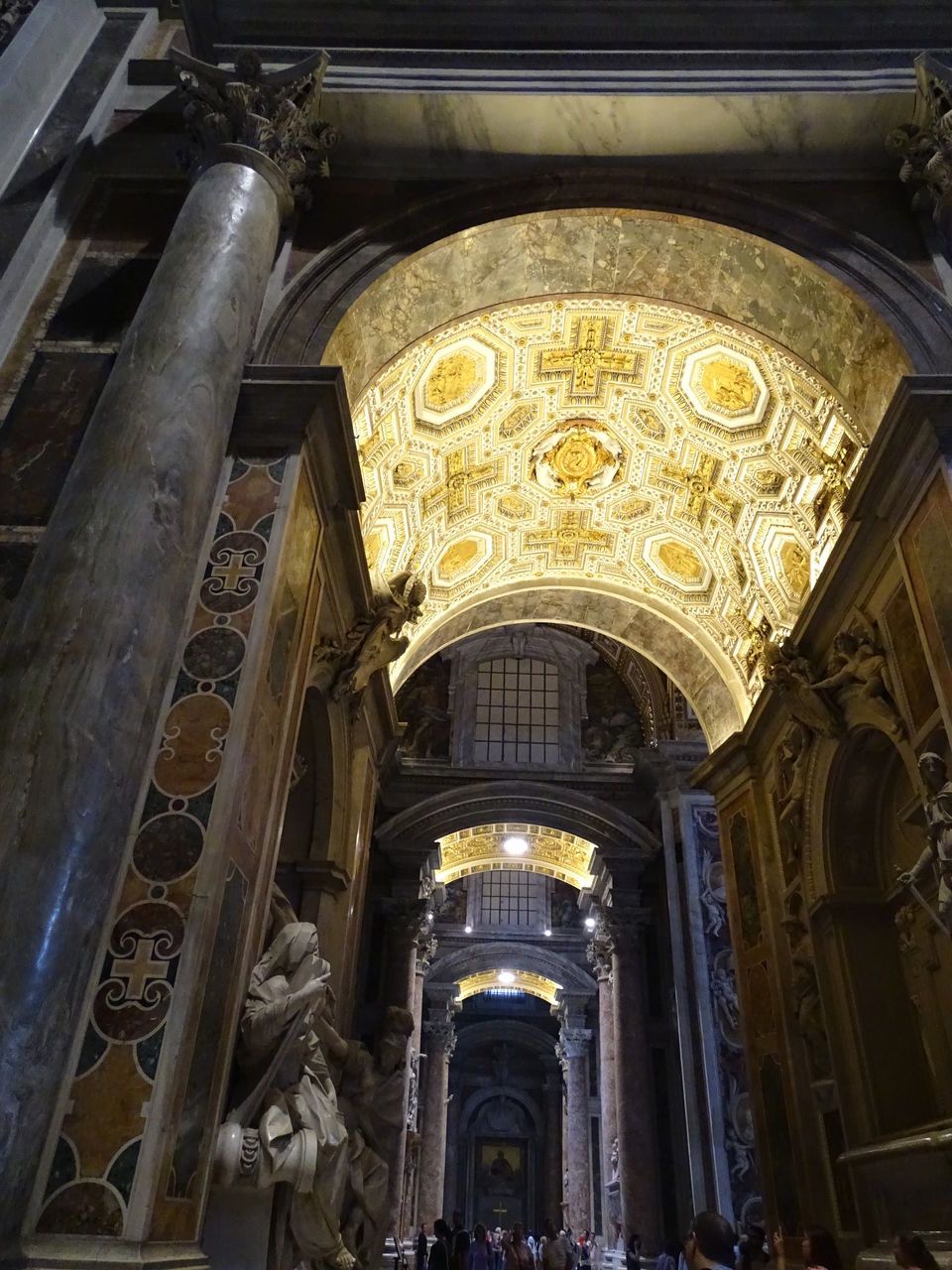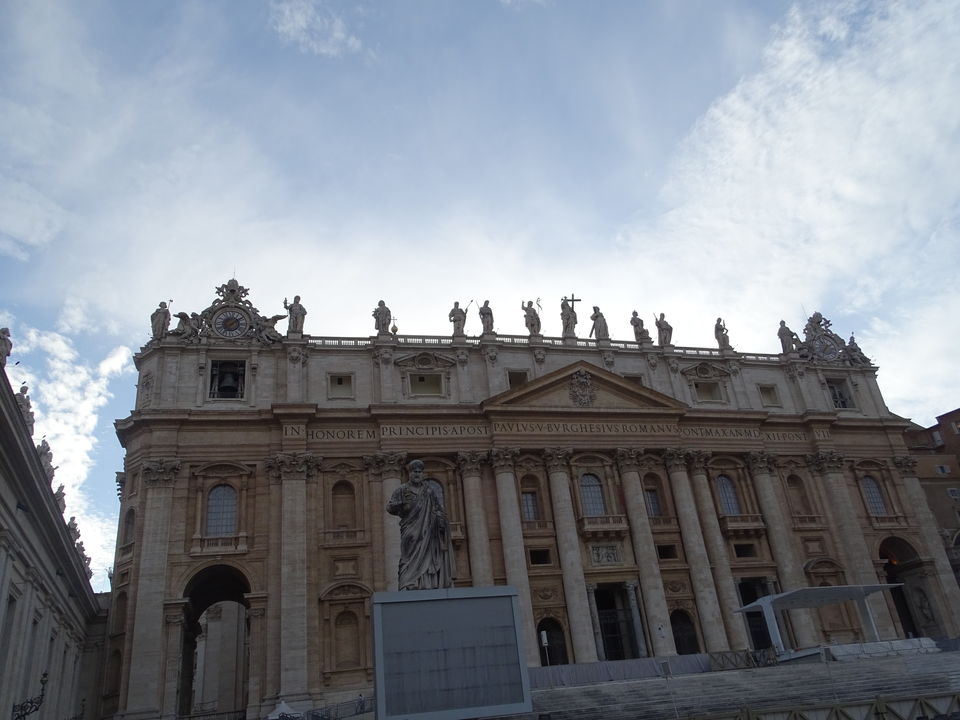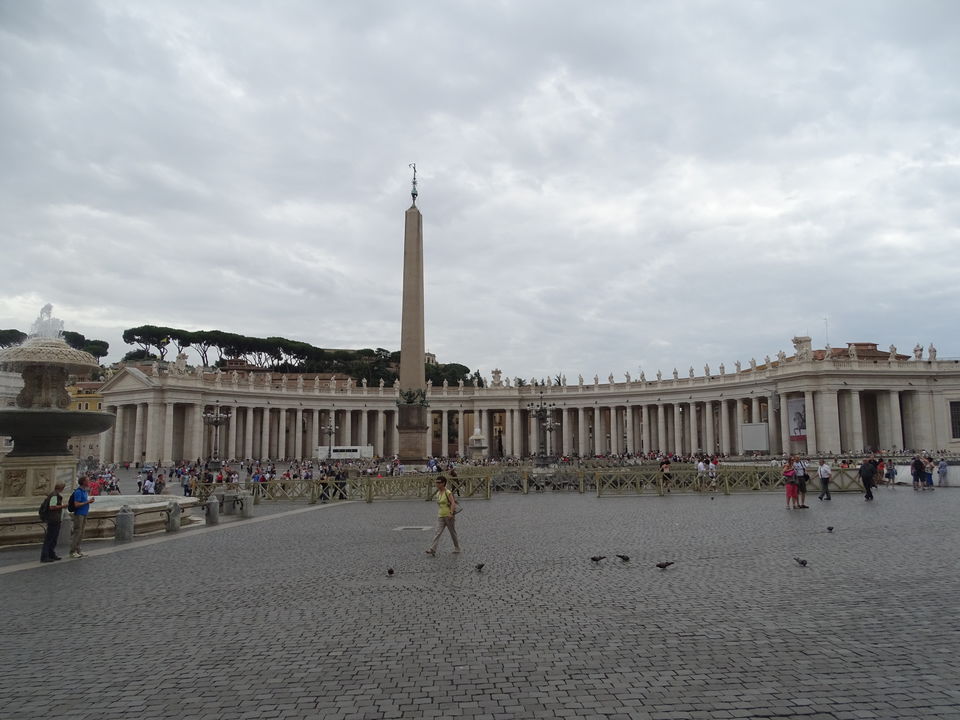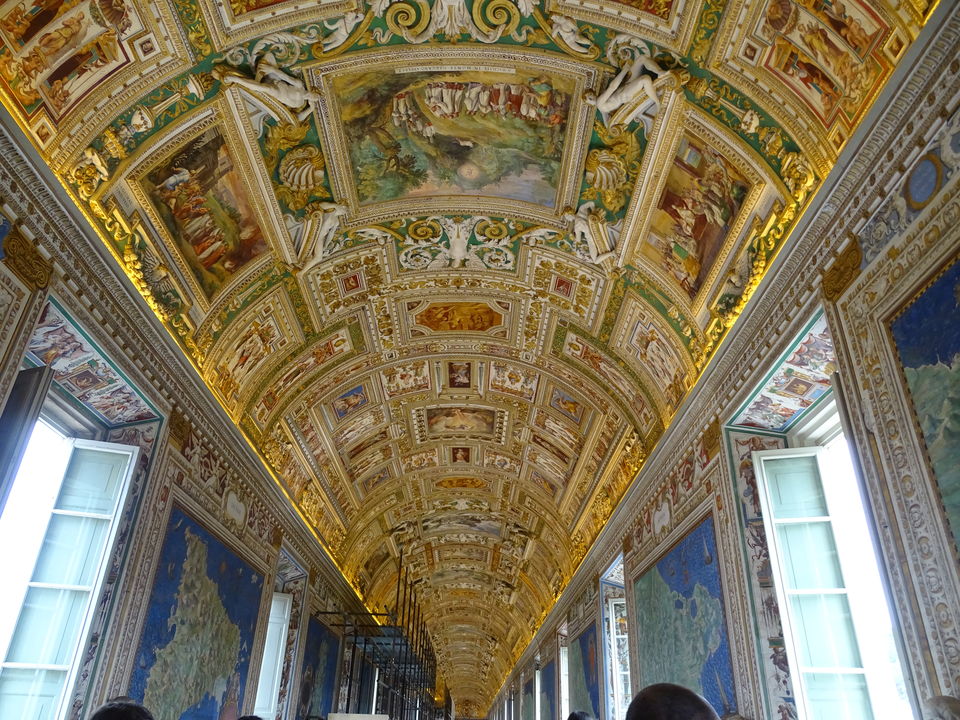 Day 1: Reached Rome from Bangalore
Day 2: Sight-seeing in Rome
Day 3: Day trip to Florence
Day 4: Sight-seeing in Rome
Day 5: Day trip to Vatican City
Day 6: Rome to Venice and sight-seeing in Venice
Day 7: Sight-seeing in nearby islands of Venice
Day 8: Travel to Switzerland from Italy in Bernina Express
We took a flight from Bangalore at 3 AM in Lufthansa Airlines. Since we planned our trip just a month before, direct flight to Rome was costlier. Our flight had 2 halts, 1st at Frankfurt and 2nd one at Munich. We reached Rome at 2 PM.
We stayed at Next Door Guesthouse. Booked it after reading reviews on Trip Advisor. Directly contacted the owner and received a good price for the same. Owner had sent us all the details via email on how to reach this place from airport. It is located in 'Via Nomantana' and very near to metro station so took a direct metro from airport to this location. Via Nomantana is not a touristy/central location of Rome therefore accommodation here was a bit cheaper. The hotel was good but if you plan and make reservations well in advance then you can easily find good hotels in budget near Piazza Venezia which is the central location. 
Rome City Tips:
The Roma Pass is either a 48 or 72 hour public transit pass which includes free admission to museums or archaeological sites (48 hour - one site, 72 hour - 2 sites). We did not take it since we were not in Rome continuously for 2 or 3 days
We took Bus Pass which cost € 7/day/person and you can travel innumerable times during the day. And single bus trip cost € 1.5/person. So it is a cheaper option if travelling more during the day
Wear proper clothes when visiting churches in Rome, Florence or Vatican. Cover shoulders and legs applicable for both men and women
There is no need to buy bottled water in Rome. Public water fountains are plentiful and water is both refreshing and safe to drink so carry your own bottles which you can refill
And most importantly, be sure to wear comfortable walking shoes of some good brand because Italy is best enjoyed on foot!
Day 1:
We reached our hotel at 3-4 PM. We bought 2 sim cards of Wind operator from a nearby shop. Just a word of caution: Never ever deal with Bangladeshi shopkeepers (which are by the way many in Italy)! We were also warned by our hotel owner but without paying any heed to his advice we went on to purchase Wind sim card and recharge from a Bangladeshi shopkeeper just to get cheated afterwards!
We had dinner at nearby pizza restaurant 'Pinsa Del Grillo'. And as expected their pizzas doesn't taste anything like what we get in India! Best thing was super reasonably prized Proseco White Wine bottle which we used to have 1 every day at dinner J
Our hotel owner had given us a map of Rome with important routes marked , places to cover, rough itinerary of our whole stay, restaurants for both local and Indian cuisine and various Dos and Don'ts to be taken care of while in Rome.
Day 2:
As guided by hotel owner we took bus tickets for Piazza Venezia from a nearby Tobacco/newspaper shop. The tickets are valid for the entire day and on boarding the bus you need to get it stamped across a machine installed in the bus. The stamped ticket is valid for a duration of 100 minutes and a single bus ride. Well, public transportation is very well organized, efficient and punctual in Italy. At every bus stop, you will find info regarding which all buses will halt and their whole route. And at last but not the least you have Google Maps!
From bus stop at piazza Venezia we walked till Roman Forum and bought combined tickets for Forum, Palentine Hill and Colosseum. It is advisable to start from Forum since queue at Colosseum is generally very long. We took audio guide for 1st two places. These are of great Roman historical significance. Get some kind of guided tours for sure so that you understand what exactly you are looking at. Every monument/park inside these three monuments are marked with some numbers. Same number you have to press in your mobile shaped recorder and you can hear the information through earphones attached. Do not spend more than 2-3 hours at Forum and Palentine Hill unless you are very much interested into Roman history!
We had lunch at a restaurant near to Forum called La Taverna dei Fori Imperiali. I really liked food here and especially Roasted Potatoes which had apparently become my staple food during our stay in Italy!
Next we covered up Colosseum. We again took an audio guide. Since we had already bought tickets in morning from Forum we could skip long queues for entry ticket. After this, we walked till Piazza Venezia and entered Vittorio Emmanuel II Monument. This place is huge and gives access to lots of other places like Vittoriano Museum Complex, Terrace of chariots and Church Santa Maria in Aracoeli. There is a lift which takes you up to Terrace of Chariots for €7. It offers panoramic views of Colosseum, Forum and rest of Rome. It's a must visit. Santa Maria in Aracoeli was our 1st church visit in Rome and I was completely stunned by its architecture and frescoes since I had never seen such beautiful church ever before but we were yet to see even more stunning ones in Vatican and Florence! Post this we went to Capitoline Hill which is also nearby. It has lot of steps. For rest of the evening we spent time here relaxing and enjoying hustle bustle around and magnificent views of Roman forum and Piazza Venezia from here. On our way back we picked up assorted pizzas box for dinner and of course a bottle of Chianti!
Day 3:
We had already booked our train tickets to Florence from website http://www.trenitalia.com/tcom-en a month before. We had the printouts but they are not required. You can save the snapshot of ticket confirmation in your mobile. TT basically requires a PNR type number which should be there in snapshot.
Our train to Florence was from Tiburtina station at 7 AM. So we left from hotel at 6:30 AM and took local train to Tiburtina from Nomantana.
On reaching Florence, we took return bus tickets for Piazza del Duomo from train station itself. But it's a walkable distance so you can choose not to purchase it. We also purchased a map of Florence but it was useless since Google Maps is more informative!
Try reaching Piazza del Duomo early morning before crowd arrives so that you can admire its splendor and art of excellence in full peace! When we reached here, Cathedral of Santa Maria dei Fiore was closed. So we spent some time in exploring its beauty from outside. Its size and details of art is simply incredible. This is the 4th largest church in the world. It is the main tourist attraction in Florence.
Entry to cathedral is free. However, you need to buy ticket for visiting crypt of Santa Reparata and top of Duomo Dome. There are 463 steps to reach at the top. One can buy a combined ticket for Crypt, Duomo Dome, Giotto's Bell Tower and Baptistery of San Giovanni. However, it does not make sense to climb up both bell tower and dome because even bell tower has more than 400 steps to climb. No doubt views are breath taking at top. Well, we skipped all these 4 places since entry tickets were required!
We headed straight way to Accademia Gallery. Book entry tickets online for this well in advance and only if you are an art lover. This gallery hosts sculptures and frescoes of famous artists like Michelangelo, Ralph and other renaissance artists and most importantly original sculpture of David. It was worth going to this Gallery just to see David but I wasn't as impressed with the rest of it. There are other attractions in Florence worth more of your time. We had to wait for an hour in long queue for entering it. So, come early like around 9-10 AM if interested.
We walked to Piazza del Duomo again to check if cathedral had opened. And we saw a very long queue for entering inside. After already wasting an hour while waiting in queue, we decided to chuck it for now and come back later! Then we went to Piazza della Signoria. It's a beautiful square bustling with people. The main building dominating the square is Palazzo Vecchio, the city's town hall and a museum. Even when you choose not to see it from the inside, it is a must see on the outside. In the center of the square, you can admire the Fountain of Neptune and a copy of famous sculpture 'David'. There are many open air restaurants in this Piazza and you can have lunch in any of these and enjoy lively and entertaining environment of Piazza della Signoria.
We skipped Uffizi Gallery since we were not interested in any more museums! But in case you want to visit then book tickets in advance for quick entry!
Next on our list was Ponte Vecchio Bridge. This beautiful ancient bridge is one of the most famous symbols of Florence. It is lined with shops of jewelers and goldsmiths on both the sides. It offers spectacular views of river and Florence on both the sides.
Then we wandered around for some time in streets of Florence to explore local side away from touristy places. Post this we returned to Piazza della Signoria and enjoyed a dance performance which was staged at the piazza itself. We did some shopping also as you can find showrooms of all renowned brands lined up. Also, there are many leather bag shops for which Italy is famous for. So do pick up your favorite ones!
When we reached Piazza del Duomo by 4:30 PM, we were lucky enough not to find any queues at cathedral and finally got to see one of the most stunning and grand church in the world! Remember, entry to all churches in Florence closes by 5 PM at all days.
Tip: Try not to visit Florence on Sundays and Mondays because cathedrals are closed for Mass on Sundays and many museums are closed on Mondays.
Day 4:
Our 1st destination of the day was Villa Borghese. This place has galleries/museum which boasts of art collectibles, paintings, sculptures, etc. belonging to esteemed Borghese family. We skipped it and instead went for enjoying bicycle ride in beautiful and vast Borghese estate. It was a refreshing and relaxing experience and we thoroughly enjoyed it. You must do it if in Rome!
Post this we went to Spanish Steps. There is nothing much impressive about this. Just enjoy the atmosphere. This place was largely crowded. Then we walked to Piazza Navona. It had the famous fountain of the Four Rivers and immediately beside it was an Egyptian obelisk. It's a lively and wonderful square. An example of incredible art of architecture! From here we went on to visit Pantheon. It's a huge monument and quite mind boggling one! Its grand dome, tall columns, heavy doors, sculptures and frescoes are simply enticing! Tomb of great renaissance artist Ralph is also located here. Next and last on the list was Sant'Agnese in Agone church. It's again an amazing church richly decorated with frescoes and sculptures both from inside and outside. It's not open always. Make sure to watch ceilings of all the Roman Churches which are always nicely painted and decorated.
Day 5:
Today we had to cover Vatican City so first took a bus for Roma Termni from Nomantana and from there to Vatican.
Vatican City Tips:
It is better to book tickets to Vatican Museum and Sistine chapel well in advance otherwise you will have to spend hours waiting in infinitely long queues for buying tickets
You can book tickets 60 days in advance and it costs some extra euros as well! There are different slots available and you won't be allowed to enter before or after incase you reach early or late, so be on time!
There are many options available for guided tours in terms of places covered and time slots. You can book as per your plan and budget. Better to book early morning slots so that you can avoid chaotic crowds and have whole afternoon to explore rest of the city and spend some quality time at St. Peter's Square
Website for advance booking http://biglietteriamusei.vatican.va/musei/tickets/do?weblang=it&do
There is a way to enter St. Peter's Basilica from Sistine Chapel. You must take this one to avoid long queues for entering the former one from main gate located at St. Peter's Square
If you are entering Vatican Museums in afternoon slot and have to visit St. Peter's Basilica from Sistine Chapel post this, then don't leave your bags at locker rooms located at its entry gates because Vatican Museum and its lockers closes by 5 PM and you will have to come back for collecting your stuff
First we wanted to book just the entry tickets but when we opened the website just 2 days prior to visiting Vatican, everything was sold out except for some guided tours. So we had to take whatever was available. It was bit expensive but totally worth it. We knew nothing about Catholic Christian religion and Roman history, art and architecture therefore we really found this guided tour interesting and quite informative. Our guide was also superb. It doesn't make any sense to just look at these places without knowing their significance! I would highly recommend at least 1 guided tour when in Rome!
Our guided tour covered only Vatican museums and Sistine Chapel. We couldn't go to Vatican Gardens but we could definitely see them from Vatican Museum. Guides are not allowed to enter Sistine Chapel because one is not supposed to talk inside. Thus, guides will provide all information regarding it just before entering the Chapel. Since we had gone in afternoon slot and had our bags deposited at lockers of Vatican museum, we had to come back for collecting them and get into long queues to enter St. Peter's Basilica!
All 3 of them were absolutely spectacular and not to be missed! St. Peter's Basilica was undoubtedly the most beautiful church from inside out of all I saw in Italy. There is a lift as well in St. Peter's Basilica which you can take after paying some extra euros to reach at top of its dome from where you can enjoy panoramic view of whole Vatican City. Post this we sat at St. Peter's square for some time to soak in the mesmerizing beauty of this spectacular square which is an architectural marvel in itself. It has so many beautiful buildings, pillars and sculptures all around and a very soothing environment!
Day 6:
Packed our bags and left for Venice in train. We had booked our tickets online while we were in India so got them at cheaper prices. On arrival we bought Rolling Venice card which is valid for 3 days from a tourist center located just outside the railway station. The card is meant only for people aged 29 or less, costing €20. Once bought you don't need to buy any ticket to travel anywhere in Venice or nearby islands otherwise each ticket costs 7 €s. Though we stayed in Venice for 2 days only but still had to buy travel card of 3 days because rest all similar cards were costlier. You can also book these passes online and get them printed at tourist center on your arrival.
As soon as we exit railway station we found Vaporetto just in front of us on the Grand Canal. Vaporetti are the buses/water taxis of Venice. It's a proper taxi stand with destinations mentioned on a board in front of each route. We had booked a room through AirBnB which was located at Mercato Rialto. It was an old Venetian House which belonged to a Royal Family. Its top floor was rented out to a hard core Venetian guy who was our host. It offered a beautiful view of Venice city from top. Our host gave us a map of Venice as well explaining where all we can go and must visit places to eat!
Grand Canal is Venice's Main Street. While on a water taxi you can see all the nice villas, palaces and other monuments lined up along the canal. The best way to experience Venice is to get lost in its streets and keep wandering!
We got our Wind card recharged from a local shop first. After that our 1st destination was Teatro La Fenice where famous Italian operas are performed. In € 10, you can get audio guide. It is extremely beautiful and very well decorated. There are always some rehearsals going on so you can enjoy some free music as well if lucky!
Next we went to Rialto Bridge. Nothing much to it except it's one of the symbolic places of Venice and one can have nice view of Grand Canal from here. This one also has shops at both the sides and many restaurants are located near to it which are little expensive but definitely worth trying once, especially for dinner when everything is lit up and you get to have fabulous views!
We kept walking and finally reached St. Mark's Square. It's quite a happening place swarming with people and pigeons! On one end of the Piazza Basilica di San Marco is there. We reached here post 5 PM and it was closed for visitors. However, the exteriors were a photographer's dream the way it's designed. Then there are Correr Museum and Doge's Palace. Doge was the ruler of Venice for hundreds of years. Well, we did not go inside since its entry ticket was an expensive one and we were more interested in enjoying Venice as it is! You can book tickets for these 2 and St. Marks Basilica online in advance but do not forget to check their validity. Then we walked further to see Bridge of Sigh. Prisoners of Doge were walked across it to dungeons prisons and from here they used to have last glimpse of Venetian lagoon and sigh at its beauty. Hence the name!
You can also take famous Gondola Rides from here which takes you to other small canals within Venice. Well, for this one also you will have to shell out good amount of money approx. € 80 half hour! So for rest of the evening we spent time at St. Mark's Square sitting at steps, listening to music and beer in hand! This is absolutely loveliest way to spend evenings at Venice!
We had dinner at a local restaurant in one of the bylanes of Venice suggested by our host.
Day 7:
We had breakfast at a café near Rialto market and also picked up some fresh fruits from vegetable market which we don't get easily in India.
Next we hopped on to Vaporetto for Murano. It is one of the Venetian villages which is quieter than Venice mainland and you can stroll without being jostled by hordes of tourists. It gives you real feel of Venice! You can watch how the famous Venetian glass is being made in one of the many small factories. You can buy some gorgeous pieces from seemingly endless number of shops selling all kinds of glass: Christmas balls, beautiful jewelry, vases, drinking glasses, glass trinkets, chandeliers, etc.
Just roam about, get lost in streets to explore the local side of this beautiful Venetian village. It's completely out of the world experience. We left this island after 2 hours in Vaporetto for another deserted island call St. Erasimo. This is not a touristy place at all. It is comparatively bigger island having parks and swimming pools where locals come mostly to relax, away from chaotic tourist crowd in mainland Venice! You can easily skip this one! Well, we landed here by mistake!
Next destination was Burano. It is again a very small Venetian island having quaint colorful buildings and fine linens and laces. It is quite a laid back village where buildings are just 1-3 stories and the canals are only 20' wide. You can walk the entire village in an hour and have plenty of time to eat, shop, drink, snack, take photos, relax, etc. A truly mesmerizing experience which I am sure you cannot have anywhere else. It is extremely scenic and not to be missed when in Venice!
Post this we went to Lido Island. Nothing much great about it except for it has a nice beach. We strolled down the beach, spent some time there, had some food and left!
Tip: You must have your dinner at one of the many restaurants located on banks of Grand Canal!
Day 8:
We traveled to Switzerland in the famous Bernina Express which departs from Tirano (a border town between Italy and Switzerland). We stayed in Tirano for 1-2 hours and had our breakfast in a restaurant. Its a very small town, extremely beautiful with lots of old people roaming around who seems to enjoy their retired life here! We had already booked train tickets to Milan from Venice a month before but from Milan to Tirano we booked them just the previous night. It was a local train and their reservations cannot be done more than a week before and they are valid for 4 hours. At Tirano's railway station we bought Swiss travel pass for 1 week and Bernina express's fare was included in it. We had already reserved our seats in Bernina in advance through website https://www.rhb.ch/en/panoramic-trains/bernina-express for 26 Swiss Francs. Make sure you have the printouts of the reservation vouchers since they are a must in the Swiss trains. We forgot to take them but contacting Swiss railway officials over an email a night before helped since they printed them for us which we collected from ticket counter in Tirano.  
With this our trip to Italy came to an end. There are still some more places in Italy which I would love to cover up in future if got a chance like Pisa, Tuscany, Cinique Terre, Capri, Pompeii, Naples and Milan.
Tip: Whenever in doubt always visit the tourist office or drop an email to concerned officials.
P.S: For more tips on planning a trip to Europe you can refer my other blog Trip Planning Guide to Europe