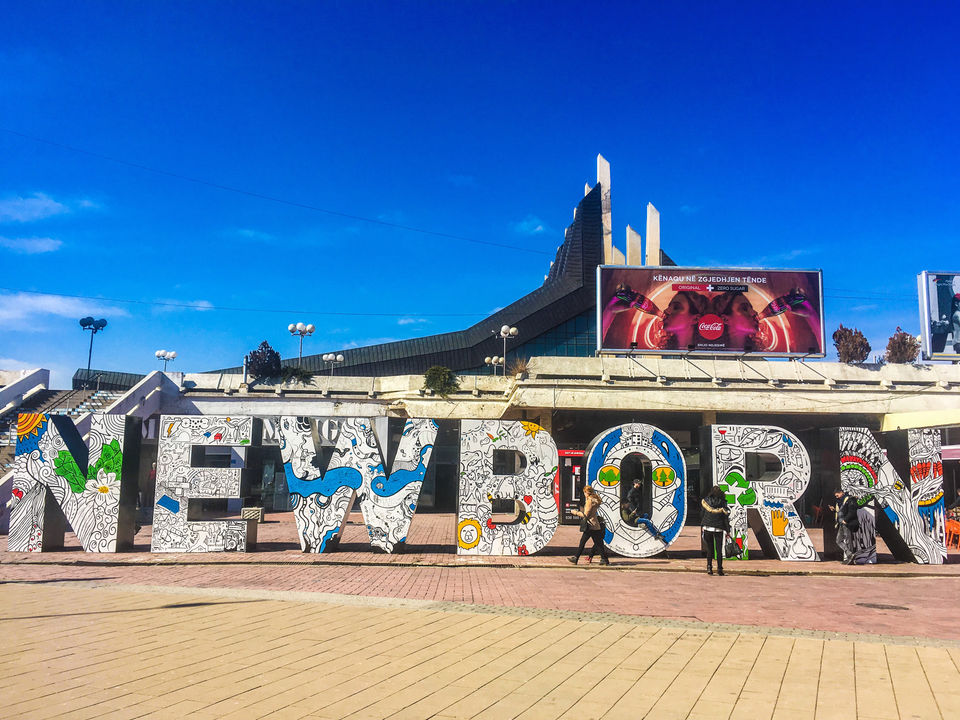 Before visiting Kosovo, I couldn't find any information online about an Indian having visited the country, so I thought of writing a quick guide.
For those who aren't aware, Kosovo is a fairly new country, well, its the newest country in Europe. It declared independence from Serbia in 2008. It is not yet recognized by all countries.
Is it safe to visit Kosovo?
Yes, it was a solo trip and I didn't have any issues. Of course, I visited only Prishtina, but I met few travelers who had visited a few more places in Kosovo as well and they were of the same opinion.
Visa
Nationals of any country who hold a multiple entry Schengen visa, visa of U.S.A, Canada, Australia or Japan may enter Kosovo visa-free for 15 days. Thats how I was able to visit Kosovo.
For more details you may check this link.
Note: The Serbian government doesn't recognize Kosovo as an independent country, but as Serbian territory. If you enter Kosovo from Albania, Macedonia or Montenegro and intend to travel onward to Serbia using a passport, then you will be denied entry into Serbia at the Kosovo border due to the lack of a current Serbian entry stamp. If you want to enter Serbia, make sure you enter from any other neighboring country.
How to reach Kosovo?
I visited Prishtina, Kosovo as a day trip from Skopje, Macedonia during my travel around Eastern Europe. There are buses from Skopje international bus station to Pristina and it takes approximately 2.5 hours to reach.
Cost of the bus ticket: About 6 Euros one way
Other options - take a train from Serbia or Skopje, fly to Prishtina or take a bus from any other neighboring country.
Language
Most people in Kosovo speak Albanian, so language may be a problem. Tip: Just as I always do in a non-english speaking country, try to look for a younger person for any help or directions, as they're more likely to speak or understand English.
Things to do in Prishtina
When I travel to a city or country I haven't visited before, I look for free walking tours as it helps you meet other travelers, gives you a good overview of the place and you can ask for suggestions from your tour guide. In case you didn't know, these tours are not technically free - the guides usually expect a tip. My bus was late and I just missed the walking tour by 10 minutes and didn't have internet on my cell to contact them, but you could do it with Prishtina Free Walking Tours, which starts at about 11 a.m every morning in front of the National Theatre.
All Eastern European countries have great coffee, so you could always relax at a cafe on the Pedestrian street and watch the people.
Visit Mother Theresa Cathedral, The National Library, Kosovo museum, the mosque or take a picture at the NEWBORN sign (Newborn because its the newest country in Europe).
If you have more than a day, consider visiting Prizren, which is a 2 hour bus ride from Prishtina.
Food
I usually like to wander in non-touristy lanes to eat where locals do, but didn't have much time. You get all kinds of food around the pedestrian street as its quite commercial. Just like other Eastern European countries, the food is not that expensive.
I tried some Manti (bread with filling of meat or cheese) at Prishtina bakery and craft beer at Soma book station.