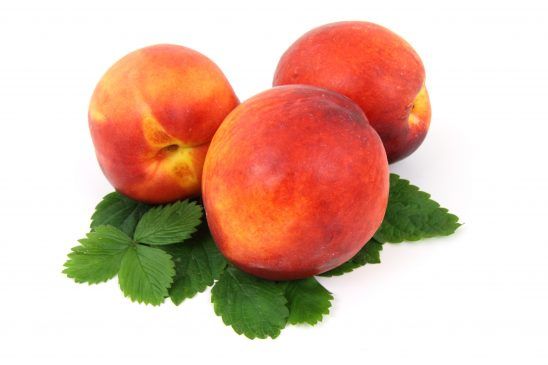 Contents:
Best Places to Visit in Georgia Inspiration
I'm very excited to write this post as Georgia is not just a beautiful place to visit, but it's also where I was born and raised! Most people think of rednecks and country music when they mention Georgia (and they're partially right to do so), but there's so much more to see and do in this amazing state!
There's actually so much to do that I tried my hardest to narrow down the possibilities, but still had to organize them into separate categories just to make it a little easier to read. So let's not take all day, what are the best places to visit in Georgia?
OUTDOOR ADVENTURES!
Georgia is a gorgeous collection of forest and greenery, so it's only right to start with the outdoor adventures you can take. I've listed my favorite three below but by no means is this list comprehensive.
1. Stone Mountain Park: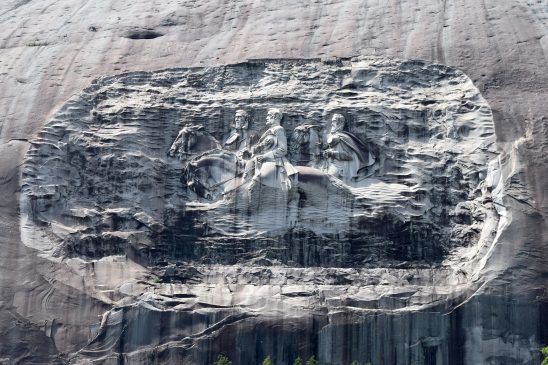 Stone Mountain Park is only 26(ish) minutes east from the center of Atlanta. It's a fairly well-known place and can get crowded during the summer months. We went a little later when it was starting to cool off, so there was minimal foot traffic and no stampedes thankfully. Also BRING WATER! Not because there isn't any, but you will be walking around a lot and staying hydrated is important! Especially if you're going during a summer month.
Depending on what you're into, Stone Mountain has options for camping, winter events, and other live events that go on throughout the year. I recommend checking out their website to see what kind of things they have planned. In fact, there's a bit too much to do there for me to mention in one post. Personally, Linn and I just wanted to get some hiking in and see the top of this gigantic rock!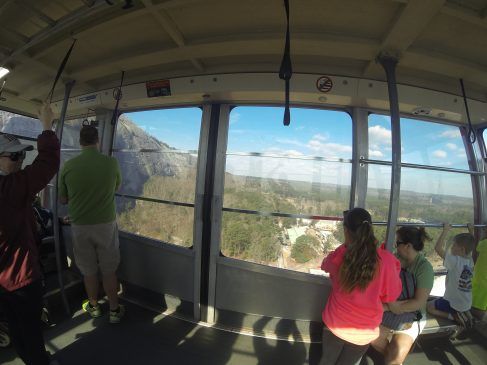 We were grateful to see they have a lift to the top of the mountain (probably because hiking it would be near impossible), so we began our journey there! Now I'm not necessarily afraid of heights, but being in a tin bucket that high made my nerves a little shaky. But you do get used to it after a while. We made it to the top and were greeted by park workers and were allowed to explore the top of the dome. They also have quite a bit of information on how it formed and the history around the mountain (I love learning on trips!).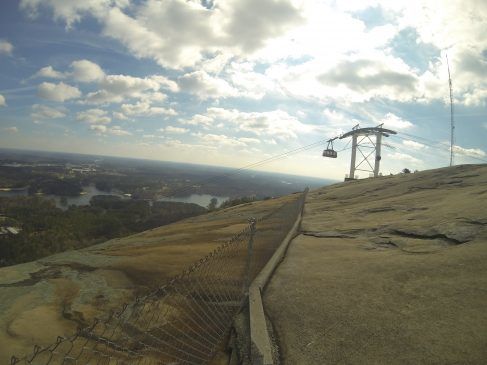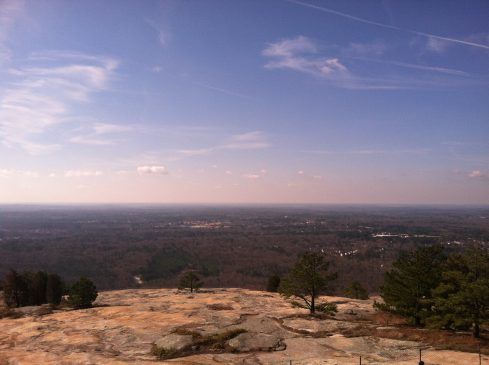 2. Tybee Island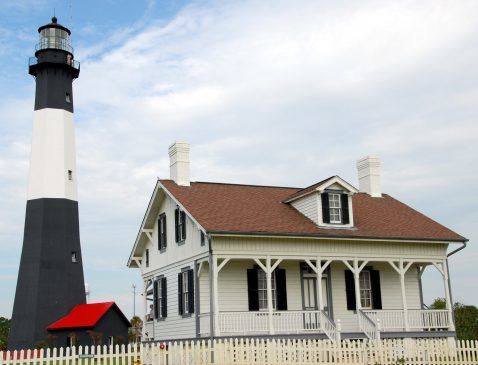 This magnificent place is just along the coast next to Savannah, GA. You'll see Savannah mentioned here more than once since it's basically the best place to visit in Georgia if you've never truly experienced the south.
I spent the fourth of July here and there's tons of rich culture to explore and oh man the FOOD! I grew up with things deep fried and this was nostalgia central.
I didn't stay too long on Tybee island, and regret it. But if you're looking for some beach fun and experience a Georgia coast, this is the best place to do it!
3. Callaway Gardens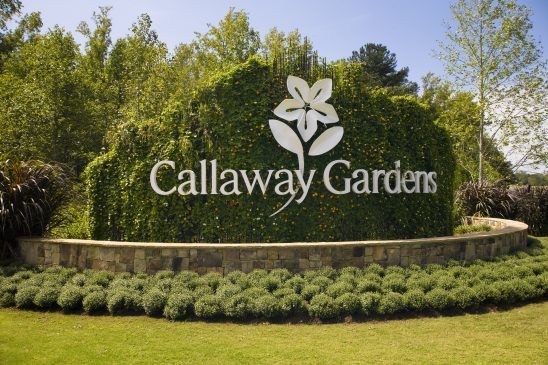 Callaway Gardens is mentioned here and there for things to do in Georgia, but personally I loved the free roam aspect and it became one of my favorite places (it's a bit romantic too given the right time of year). Callaway Gardens is similar to Stone Mountain in that there is a plethora of things to do and so little time. So, we focused on only the gardens and just exploring ourselves. If you've interested in events, golf, or other things happening during your time there, definitely check out their schedule!
As far as the gardens themselves go, there are walk paths basically everywhere. Plus, most of the gardens can be experienced indoors as they manage the climate and other conditions, so it can still be enjoyed in bad weather. There's also an awesome butterfly garden where we learned a little more about them than we bargained for and got to basically live a Disney princesses dream for half an hour.
GEORGIA MUSEUMS!
Ok, so those are awesome places for outdoor adventures in Georgia. But what if you're a history buff like me? What if you want to learn and experience some past culture? Well the next two are perfect suggestions for that!
1. World of Coca Cola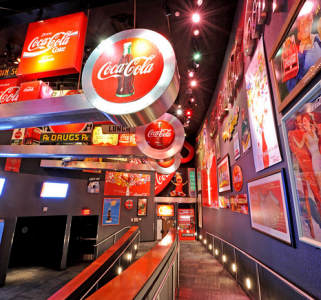 I know, a strange 'museum'? But trust me, Georgians love their Coca Cola and put plenty of effort into make this museum worthwhile! There are numerous exhibits inside with plenty to see and experience. Their general admissions tickets are roughly $17, or were when I went, and of course there are discounts for seniors, youth, and toddlers. It's honestly not a steep price for what they offer.
You get to sample different flavors of coke dispersed and sold in other countries, see the rich history behind the company and their secret formula, and even a sneak peek into bottling! I know, probably not the most exciting thing when you read it here. But trust me, it's a wonderful experience.
2. National Infantry Museum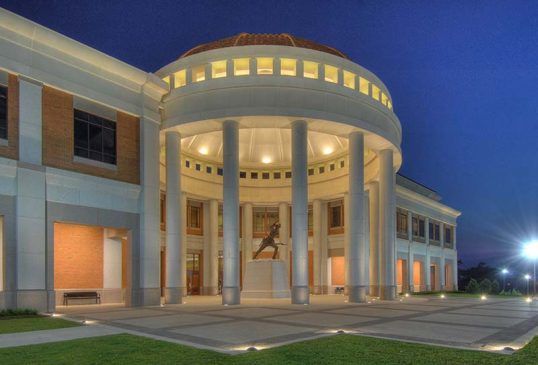 This one is special on my list since I not only loved it, I also grew up about 30 minutes away. So as soon as they opened (both of my grandfathers and myself served, so we're pro military history), we went straight there to check it out.
I do have to offer a bit of warning. This place is not something you go to just see. The way the curators have the exhibits laid out for you to experience is truly awe-inspiring and will be emotional. Especially if you're like me and have a family and personal history in the military. There really isn't any experience like this museum and to be honest, if you're into truly experiencing history, forget about the other destinations on this list and just go here.
You walk through the exhibits and are greeted with some of the best history curation you can find. All of your senses are bombarded and emotion rushes over you. You see sites of infantry soldiers storming beaches and navigating trenches, while simultaneously hearing the roar of helicopters drowning out the sounds of leaders shouting orders to their men. The vibration of tank tracks rolling on the ground next to you. While no group of sensations can bring you close enough to the stress felt by the soldiers who lived it, this museum does the best in my opinion, to bring you to an emotional point that no other place does.
It's been quite a while since I've visited so I'm not sure if things have changed much. But I strongly believe that experiencing history should be felt, not simply read. And this museum over delivered on my expectations.
If you're curious about a few of their exhibits, or just want more information, check them out here!
HISTORICAL INTEREST
I didn't put too many museums since Georgia has some interesting museums, but none jump out quite like the ones mentioned, onto historical interests!
1. Savannah (ALL OF IT)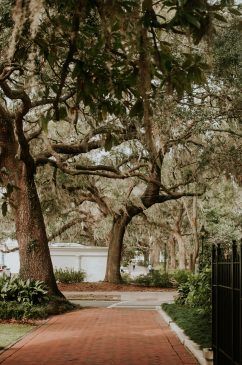 I mentioned earlier in this post that Savannah would pop up again. Oh man, this city is so rich in history and there's so much to experience. Keep in mind, the United States of America isn't that old in comparison to other nations. So, when you're comparing the history of Bavaria or London, to the history of a place in the USA, then of course there will be more that happened in Europe. Even considering that, the amount of crazy history that has occurred in this amazing city is astonishing. I mean, it's been around almost 300 years and has burned down twice and almost a third time during Sherman's March. Basically, this city has seen some s@*#.
Despite the terrors and negative occurrences that have plagued Savannah's past, it emerged a more beautiful city than any other in Georgia (in my opinion). In fact, I usually recommend that you explore a city by yourself and just research the history... Not this time. There are hidden gems and amazing things to learn from this place and I STRONGLY recommend booking a professional tour! There are history tours through the city, about the filming of Forrest Gump (since some awesome shots were taken there), and even ghost tours!
For more info on Savannah, check out Explore Georgia's section on Savannah.
Westville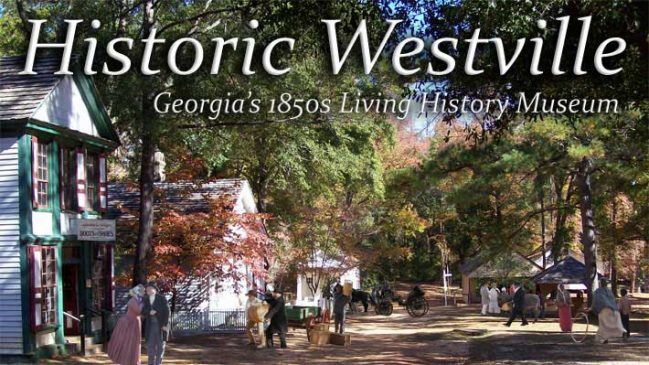 Oh boy, I remember going here for a field trip when I was in middle school (yes, I've been experiencing Georgia that long) and have been back a few times throughout the years. At the time of writing this, they are currently moving from their previous location and will now be in Columbus GA. I'm not sure if the grand opening has happened yet, but hopefully it has, because I loved this place! Be sure to check their availability here.
Basically, the whole place is an 1800s town, literally everything is old fashioned. You walk around getting to experience a culture long gone. Get carted around in a horse drawn carriage, visit your local blacksmith, even see how they make cotton into clothing! This was definitely a highlight of my childhood that I look forward to taking the girlfriend to when it reopens!
Fort McAllister State Park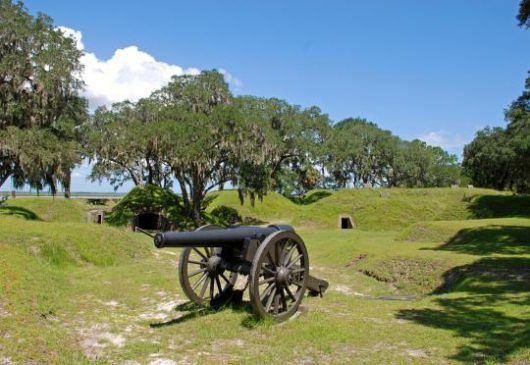 The final destination recommendation for exploring Georgia. There's quite a bit to do here depending on what you fancy. From picnics, camping, hiking, cottages, and a civil war museum. There's plenty of history to be felt here and a lot to experience.
There are still remnants of confederate fortifications and barracks, so you can walk the grounds and have a glimpse into the past during our nations civil war. Obviously this isn't a historical site you go to 'enjoy'. It's a place to be somber and take in what it took for the USA to get to where it is.
Overall
There's a lot to do in Georgia. I've spent roughly 19 of the last 26 years of my life in Georgia and was always fascinated at the rich history to be discovered. If you want to look at more places, Explore Georgia is a great resource and very easy to navigate (link below). If there are any questions or something specific you want to ask a Georgia native, just leave a comment below! Especially let me know if you have some better ideas for best places to visit in Georgia!
If you want to share this post, feel free to use the images below!