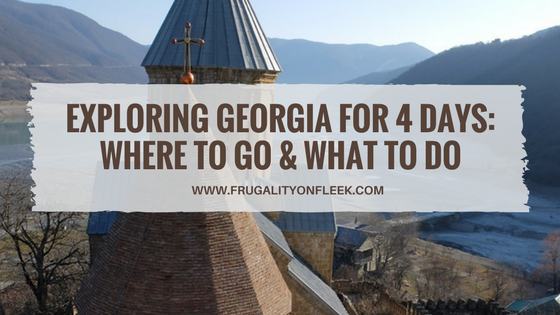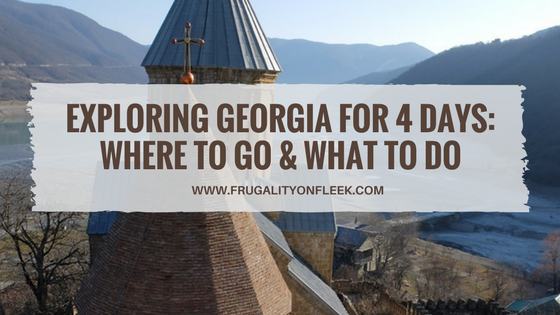 March 2016, Fly Dubai had a seat sale up to 50% off for all fares. Guess how much we paid for a round trip flight. Can't guess? Well, we just paid AED 607.70 for a round trip flight from Dubai to Tbilisi. Who am I to say no to that? lol. My colleague, Kristel and I decided to book a flight to Georgia since it's just 3 hours and 30 mins. away from Dubai. I was so thrilled since I've heard a lot of good things about this country. We decided to travel last week of November because we heard that there's already snow by that time of the year.
Before anything else, I want to tell you a few facts about Georgia. Georgia is located on the crossroad of Europe and Asia.It's closest neighboring countries are Turkey, Armenia, Azerbaijan and Russia. The capital and the largest city is Tbilisi. Georgia claims to be the "Cradle of Wine" as wine making has been practiced in Georgia for over 8,000 years.
While you can enjoy some of the city's most popular attractions over a weekend, this four-day itinerary features our adventure in the beautiful country of Georgia.
Whether you visit during the summer or during the winter - you won't run out of fun things to see and do!
DAY 1
MORNING
We arrive in the morning and drop off your luggage at the hostel at 4:30 am in the hostel. We stayed at Envoy Hostel for our entire trip which is so nice and cozy. We arrived so early and our room is still not ready because someone is still occupying it. So we decided to take a nap in the common room since our tour starts 9 am. There's a complimentary breakfast that was served in the common pantry room. What excites me most about the breakfast was the peach jam. It is soooo delicious! I swear. The brand's name is Kula. I checked it out on google and it seems that they have variety of jams available in all around Georgia. You better buy some before leaving Georgia. lol
For our first day in Georgia, we went to the following places:
Jvari Monastery. It is a 6th century Georgian Orthodox monastery and it is listed as a World Heritage site by UNESCO. It was sooo cold when we went there so it was a quick visit. There was a ray of sunshine but the wind was so cold.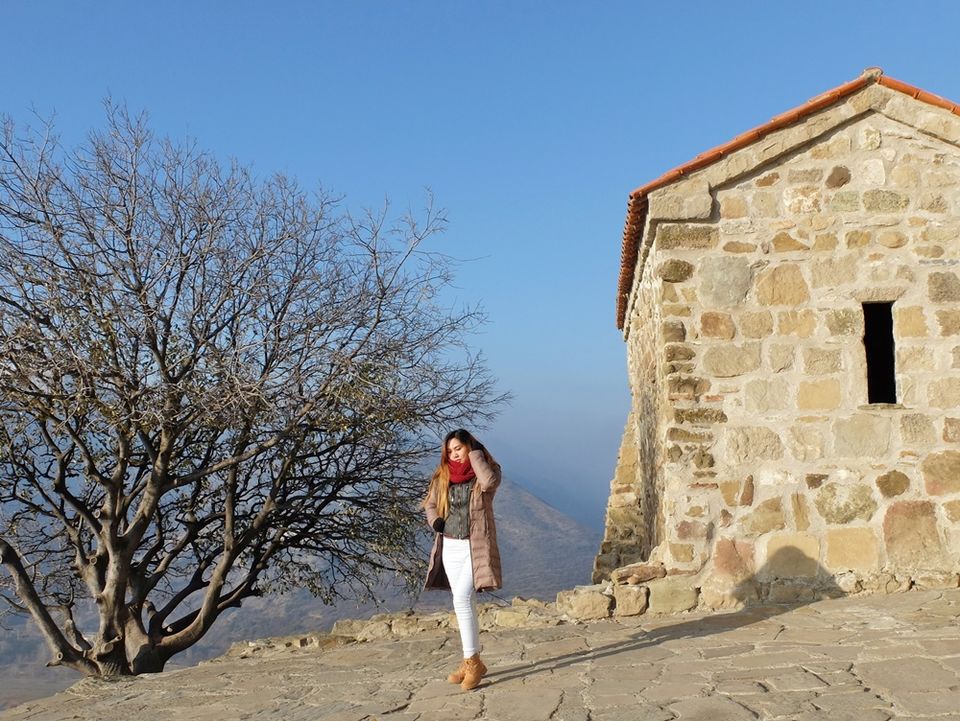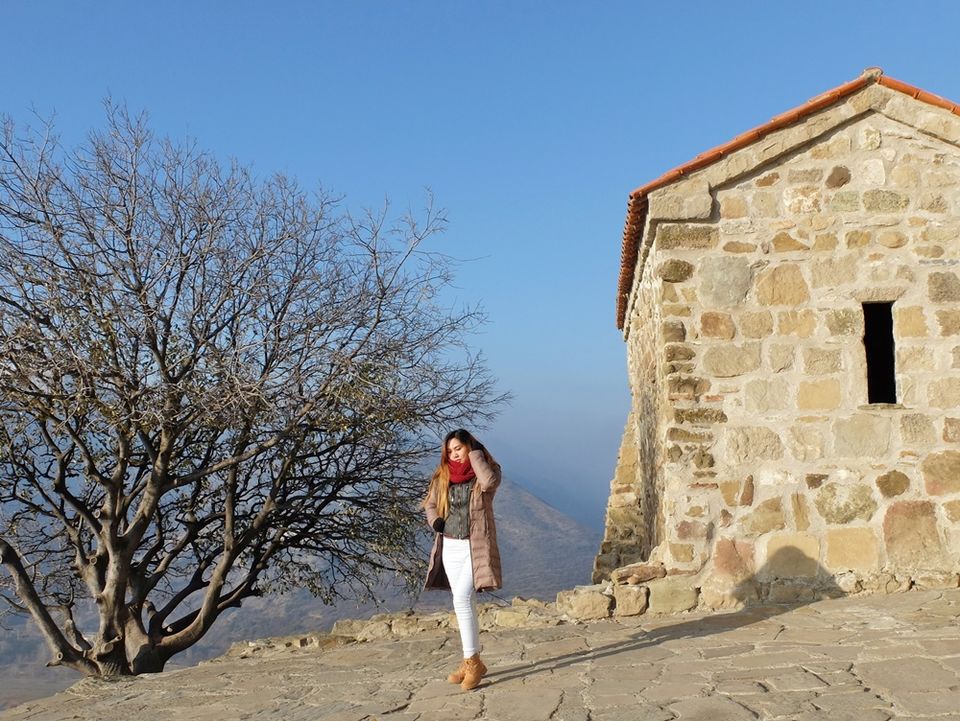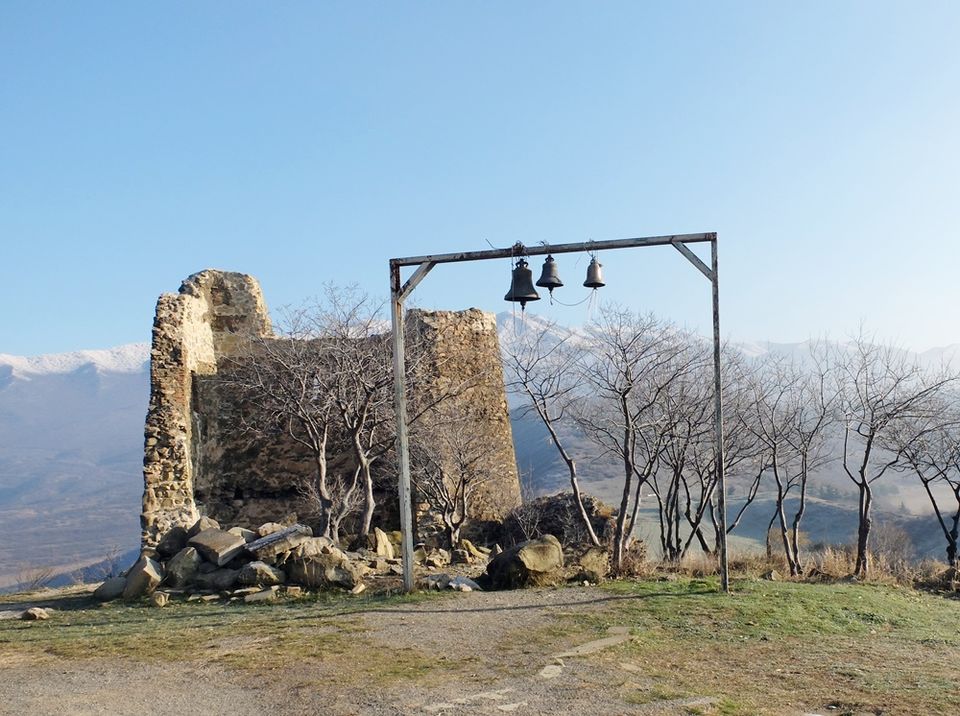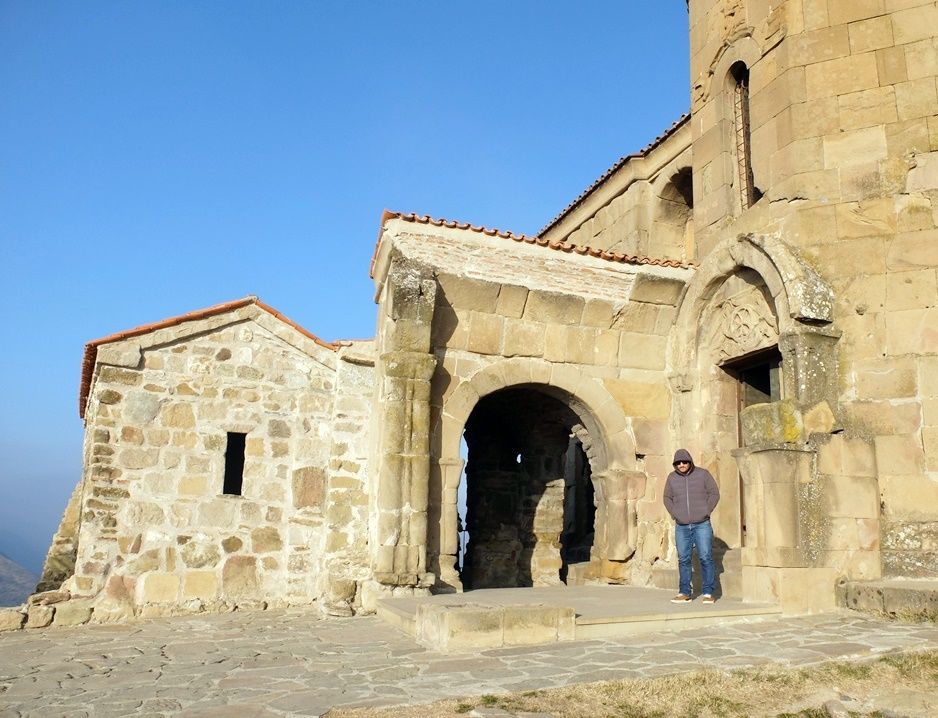 Svetitskhoveli Cathedral in Mtskheta. It is an Eastern Orthodox Cathedral from the 11th Century. The cathedral's beautiful stone carved design was preserved until now. Several royal families were buried inside the cathedral.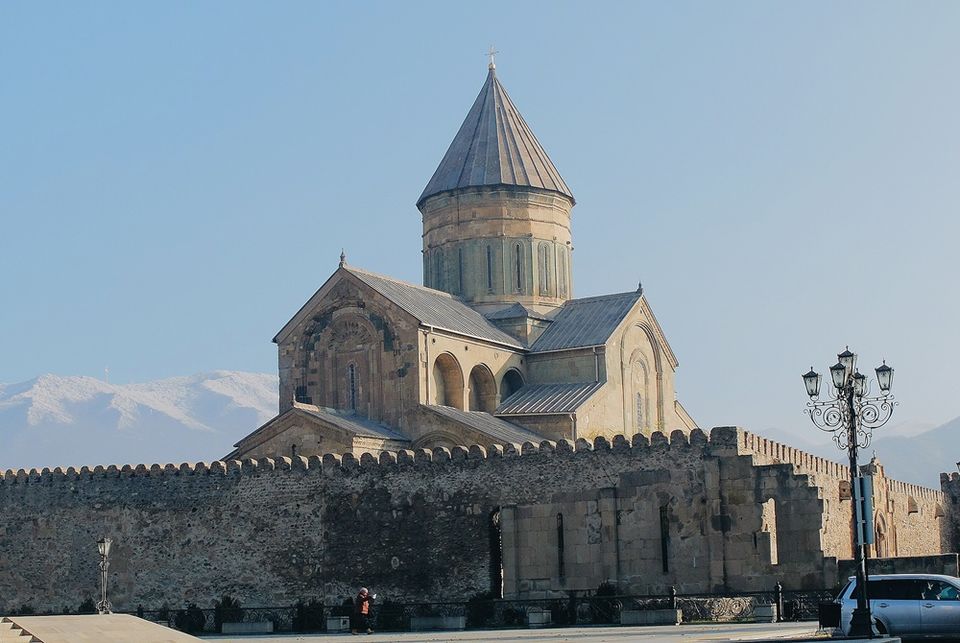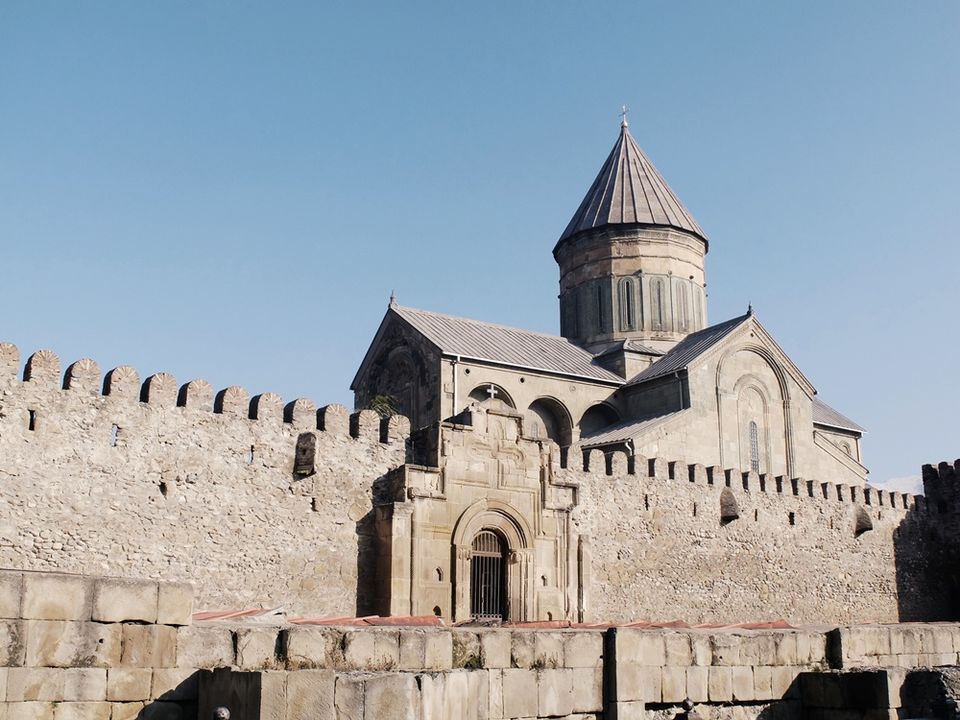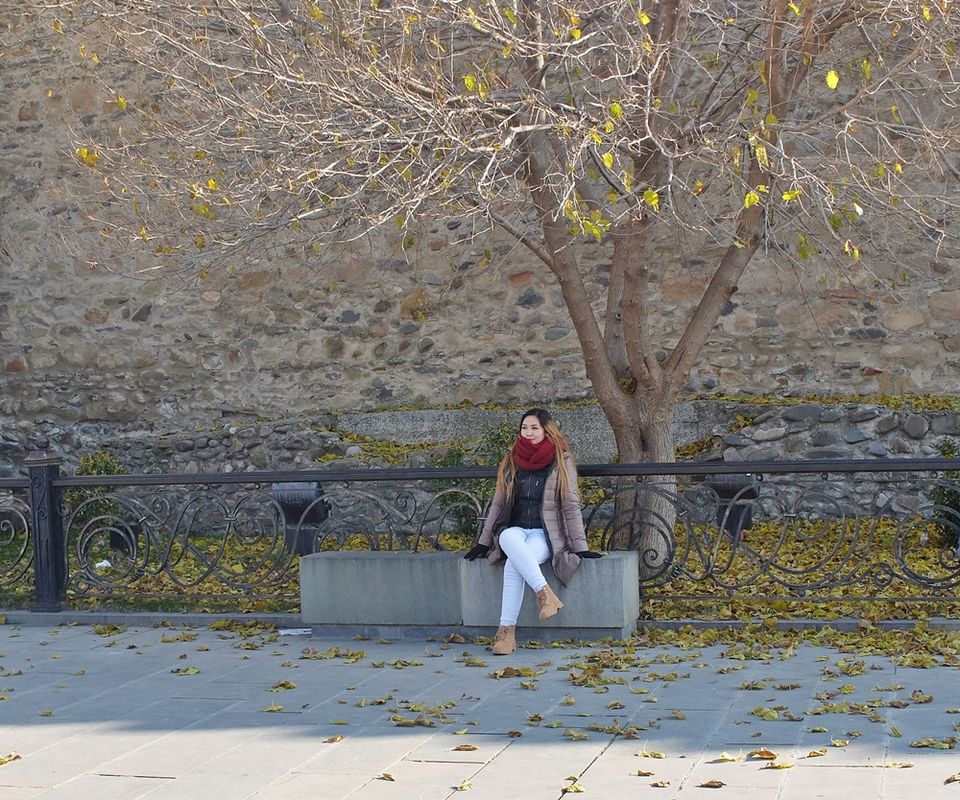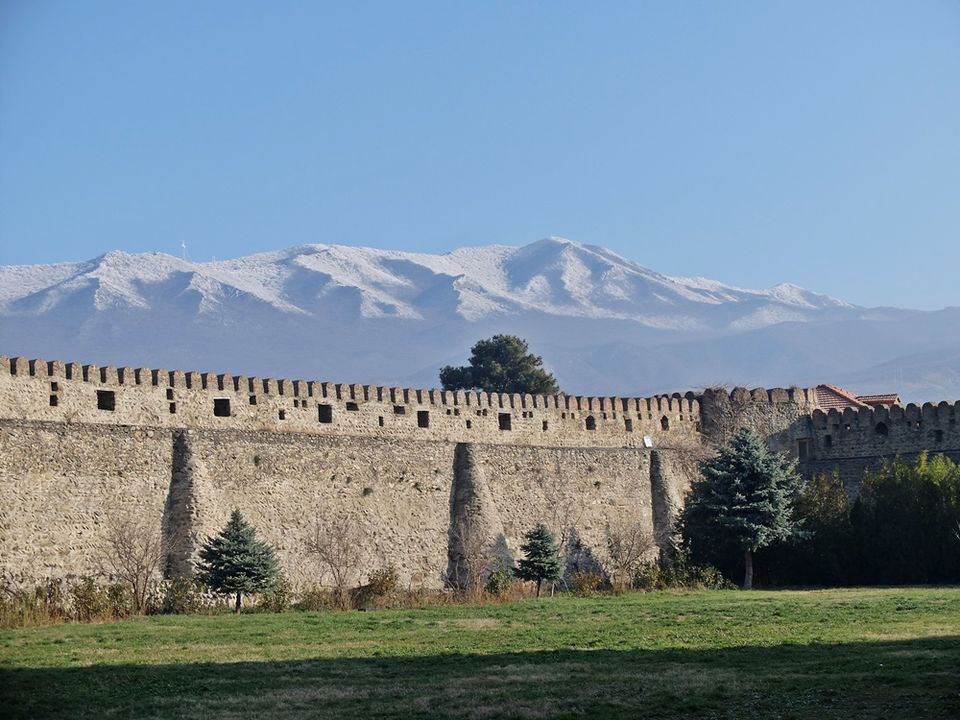 Joseph Stalin Museum in Gori. Check out the original house of Stalin, the memorabilia's of Stalin and his railway carriage. It has a bath tub inside. Awesome!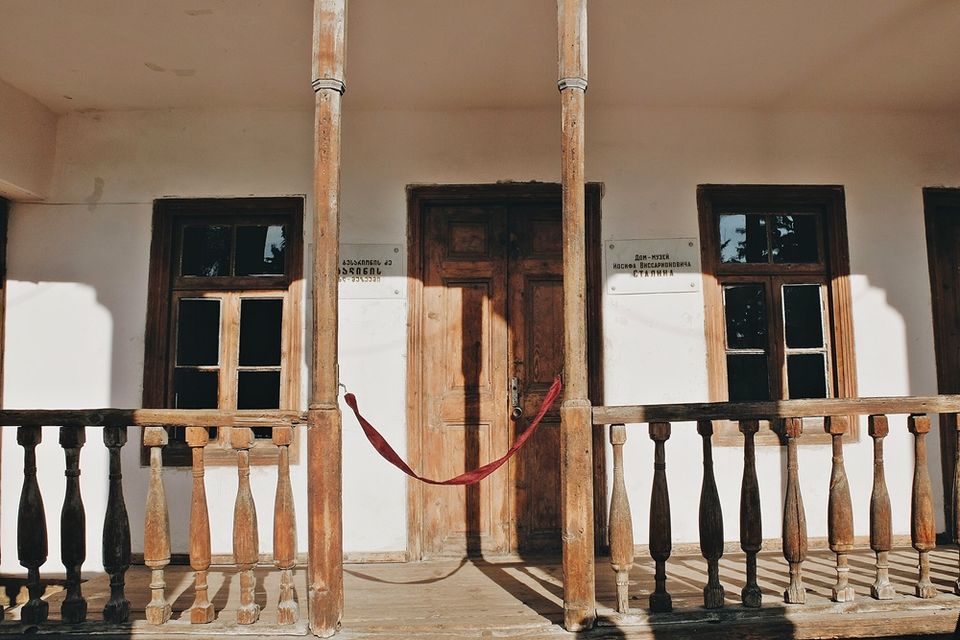 AFTERNOON
We explored the the ancient cave city of Uplistsikhe which was originally inhabited by a pagan society. There's so much history in that place.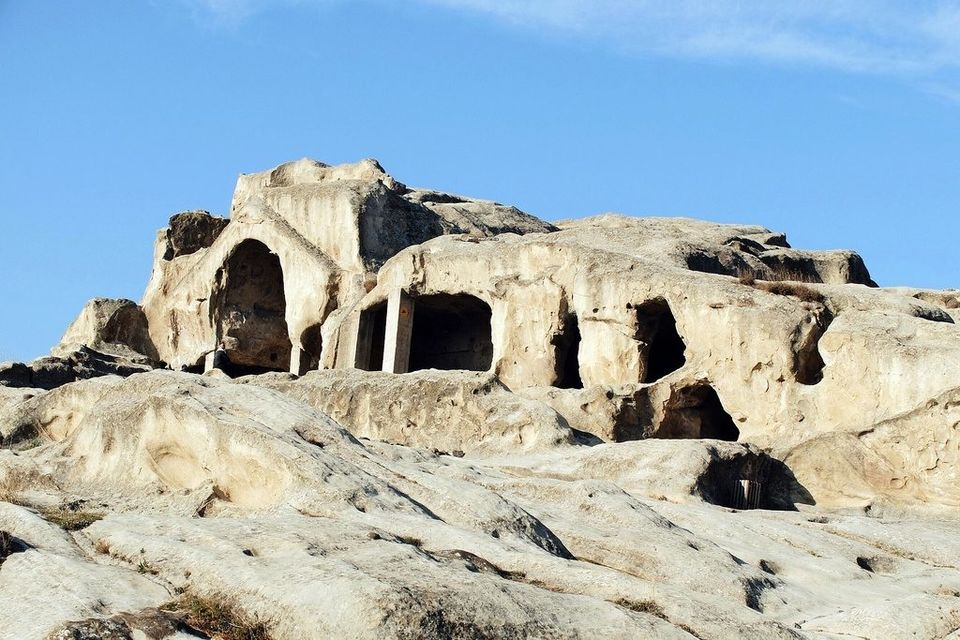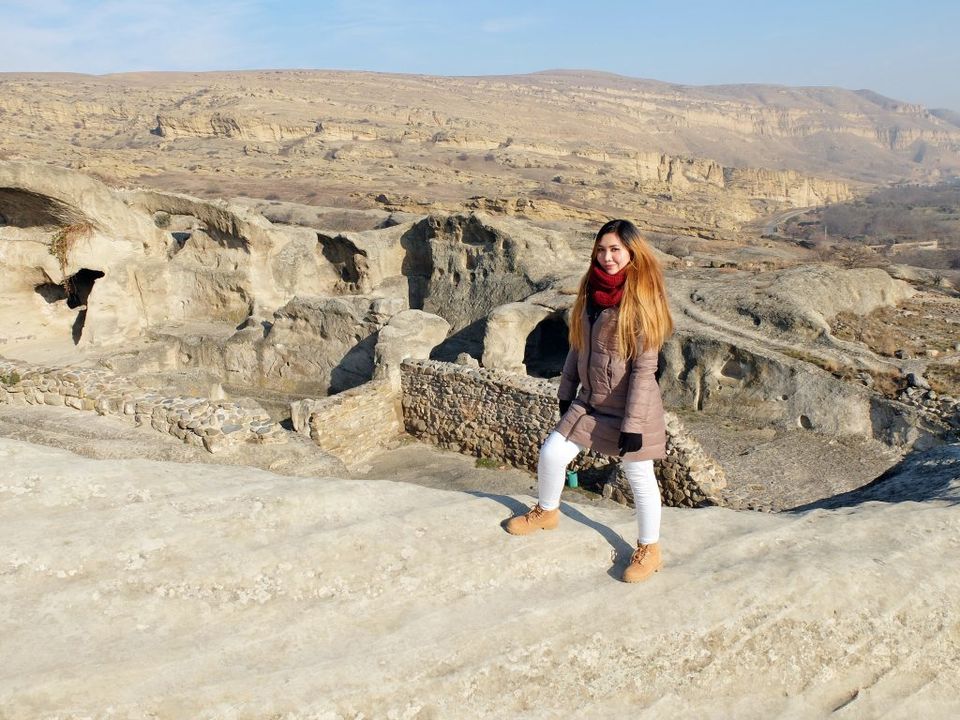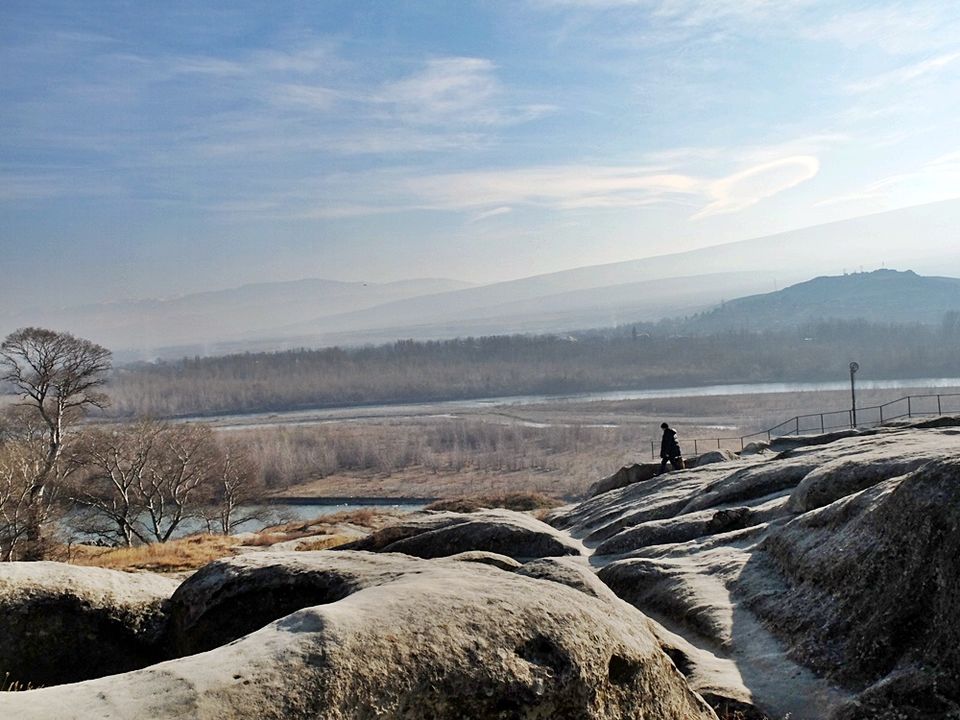 EVENING
We enjoyed some Georgian food, beer and folk dancing in Restourant Alani in Tbilisi. This is by far my favorite restaurant in Tbilisi. They have this house beer called Alani Beer. It's soooo delicious and it's affordable too.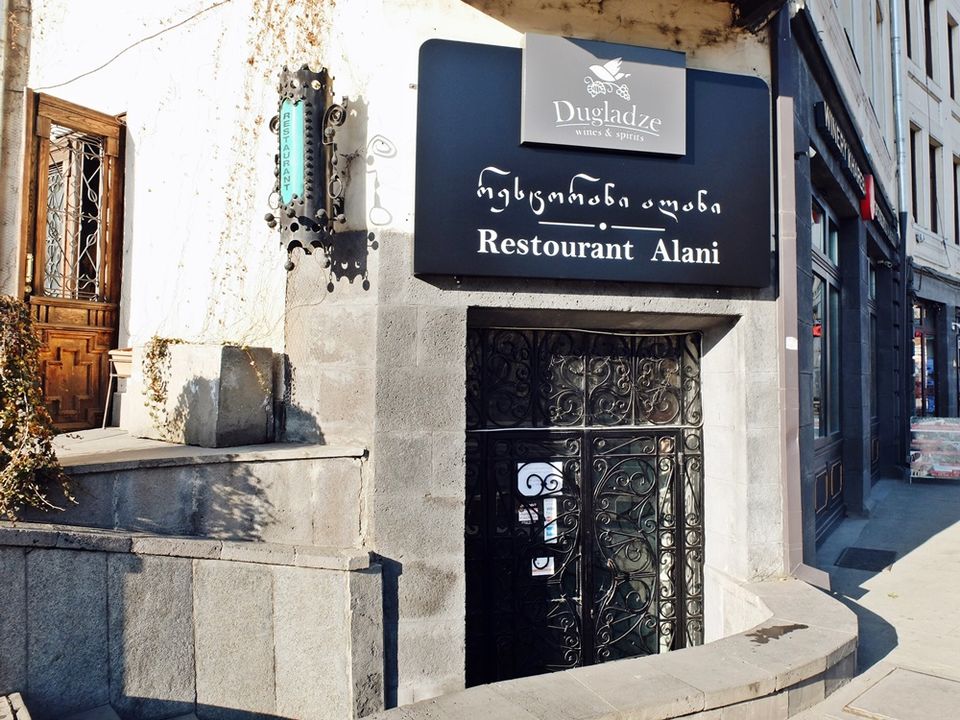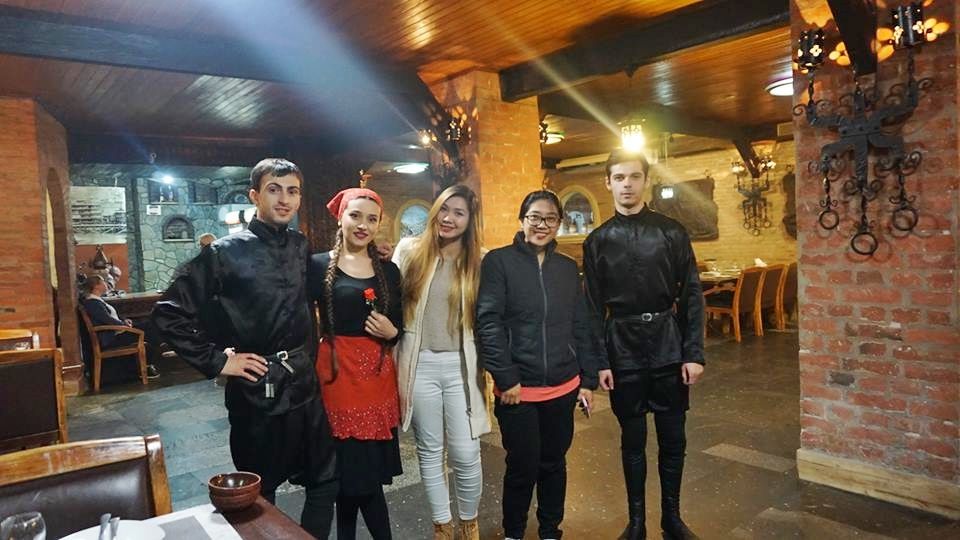 Photo from Kristel
We met some friends during our tour and we decided to take the ultimate skin-softening soak in one of Tbilisi's sulfur baths. So we rented a whole room for the 3 of us girls. It's so refreshing that I want to sleep in the tub. You also have a choice to have a body scrub to remove all the dead skin in your body.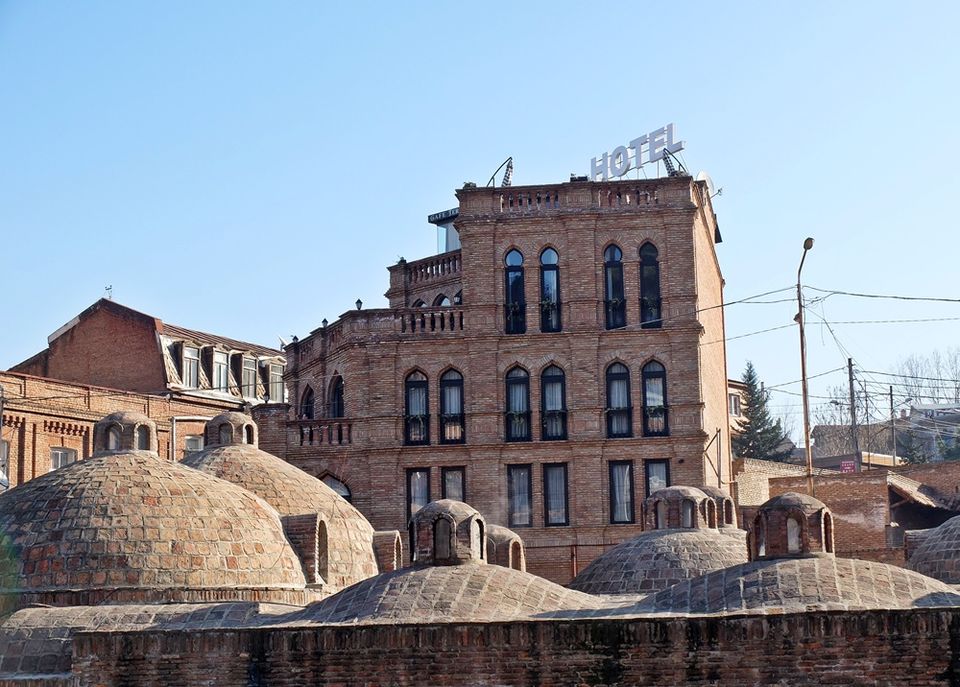 DAY 2
MORNING
After our first day of the tour, Kristel and I were so excited for our 2nd day. We chose to tour outside Tbilisi again. This time, we went to the following places:
We stopped by to admire the beautiful view of Zhinvali reservoir in Zhinvali. It's so pretty, I could stare at it all day.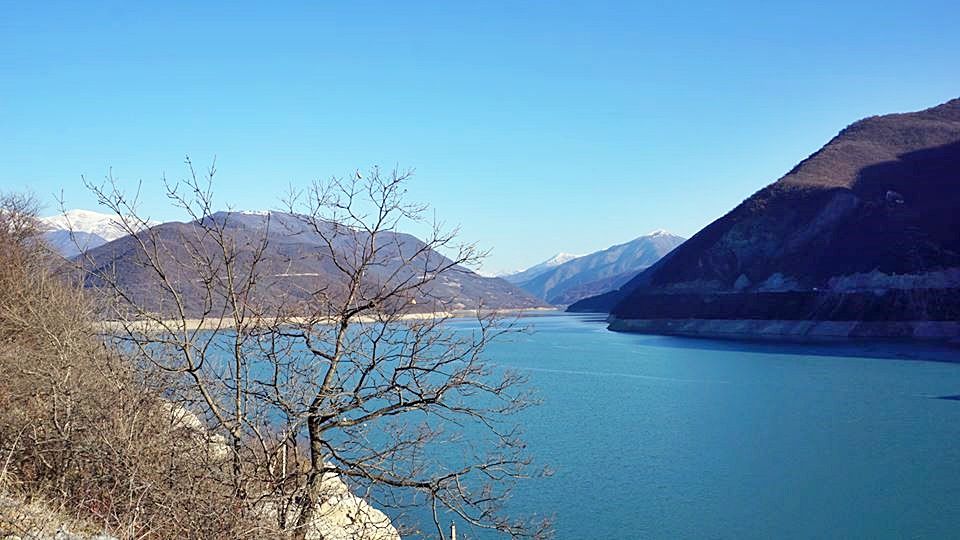 Photo from Kristel
We visited the famous Ananuri Castle in Ananuri. It is a 17th century castle and church complex. It's by far my favorite fortress in Georgia. : )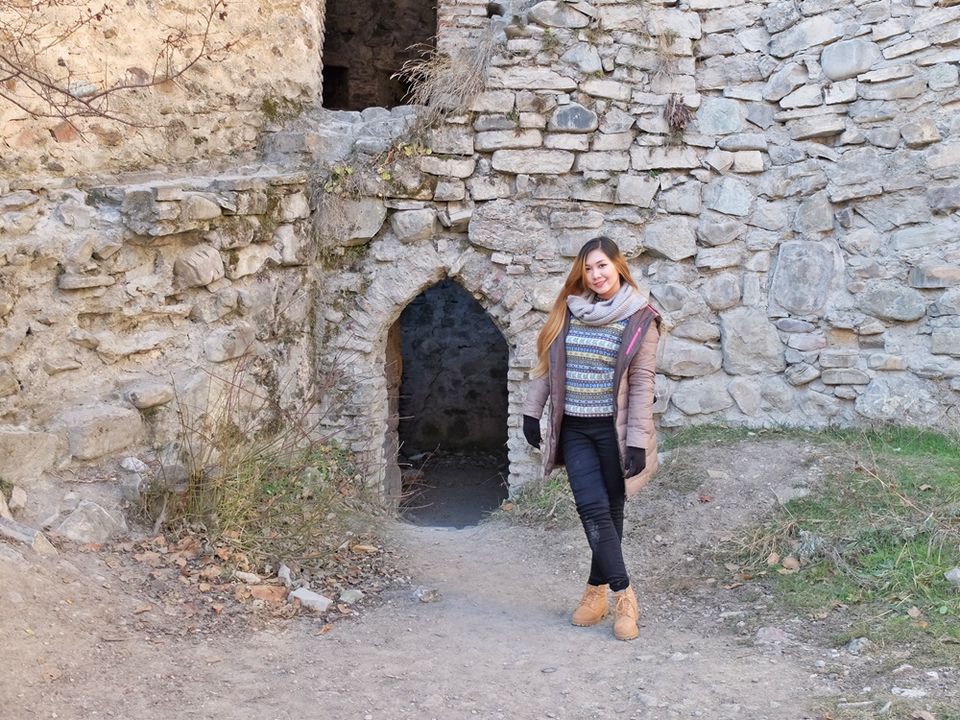 We took photos at the Russia-Georgia Friendship Monument. A tile mural surrounding the round stone structure that outlines the Georgian and Russian history.
AFTERNOON
We walk up through Gergeti Trinity Church near the village of Gergeti. This church was built in the 14th century and it is one of the most iconic place in Georgia. It was very steep and slippery when we went up to the church. The pathway going up was covered with ice. We had to walk hand in hand just to reach the church. The struggle is real guys! haha.
We were able to witness an intimate wedding ceremony inside the church. It was very sweet and romantic.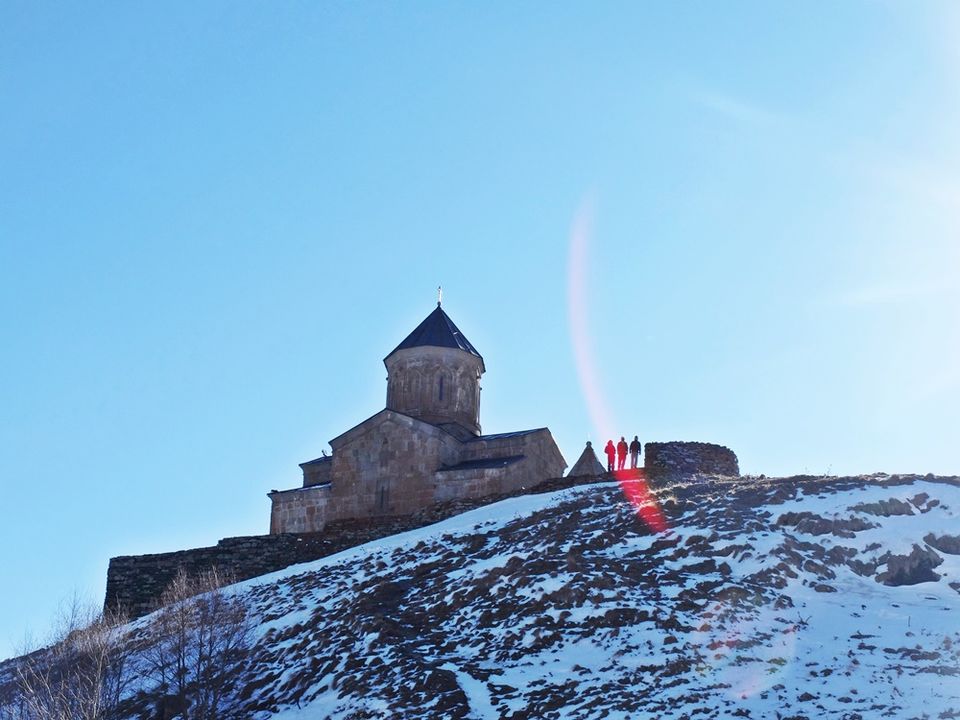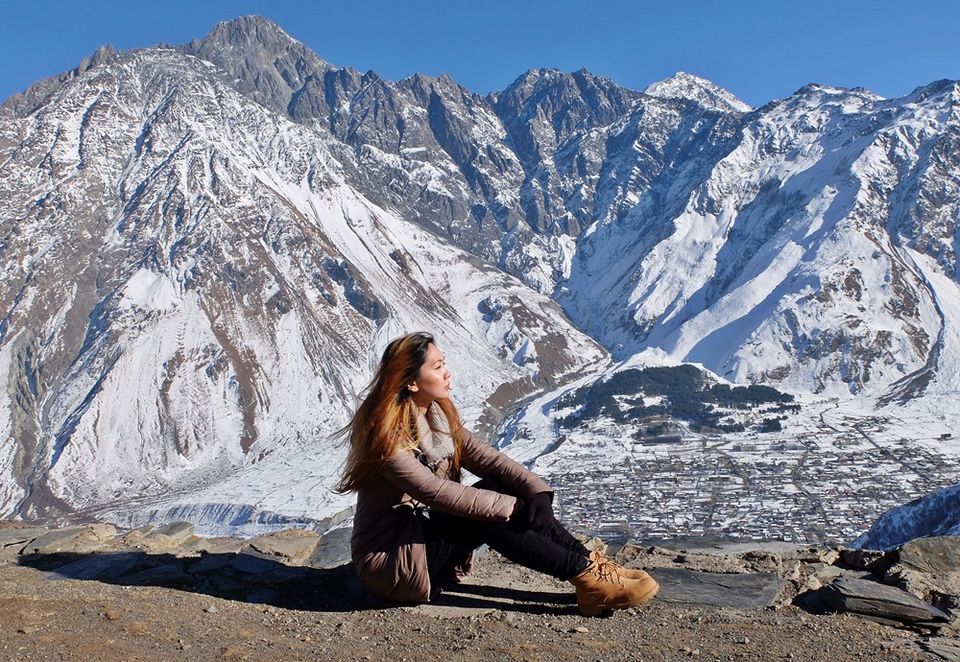 We enjoyed a Georgian supra for lunch in a local's house in Stepantsminda. The owner of the house taught us how to make Khinkali. We watched a friendly competition between two Georgian men in making Khinkali. It was fun! Khinkali is one of my favorite Georgian dish.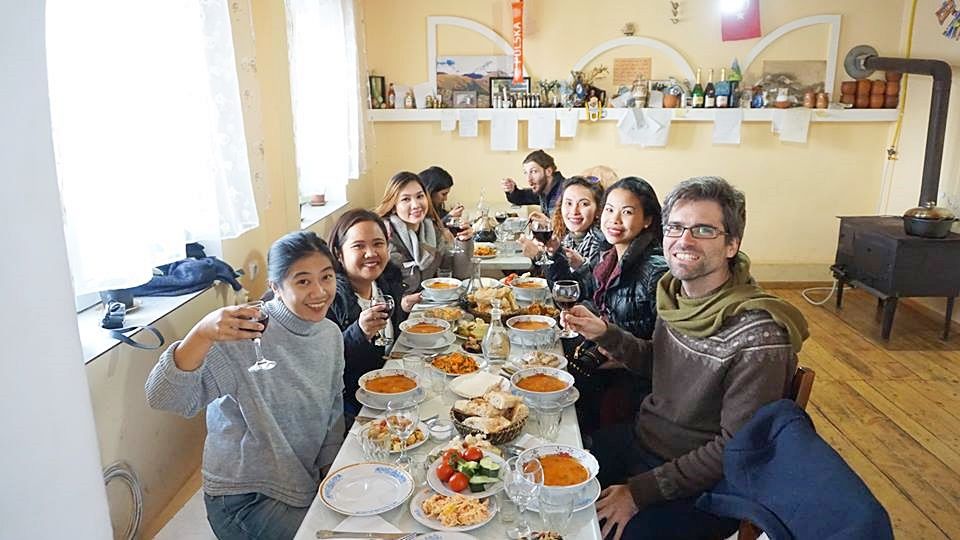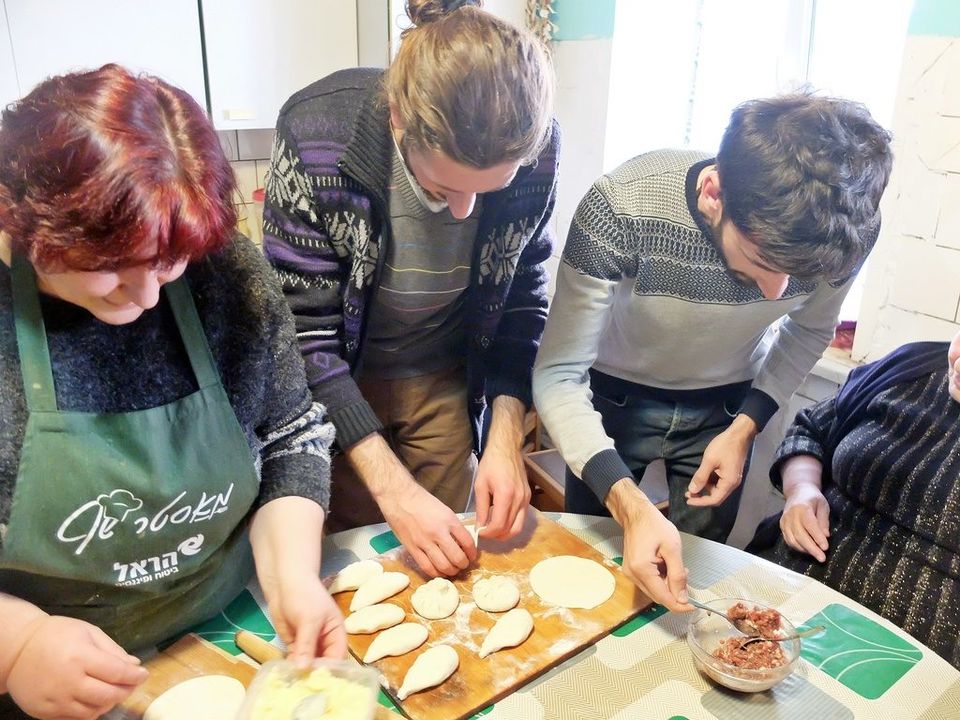 We enjoyed some Georgian food at Samikitno / Machakhela Restaurant in Meidan Square.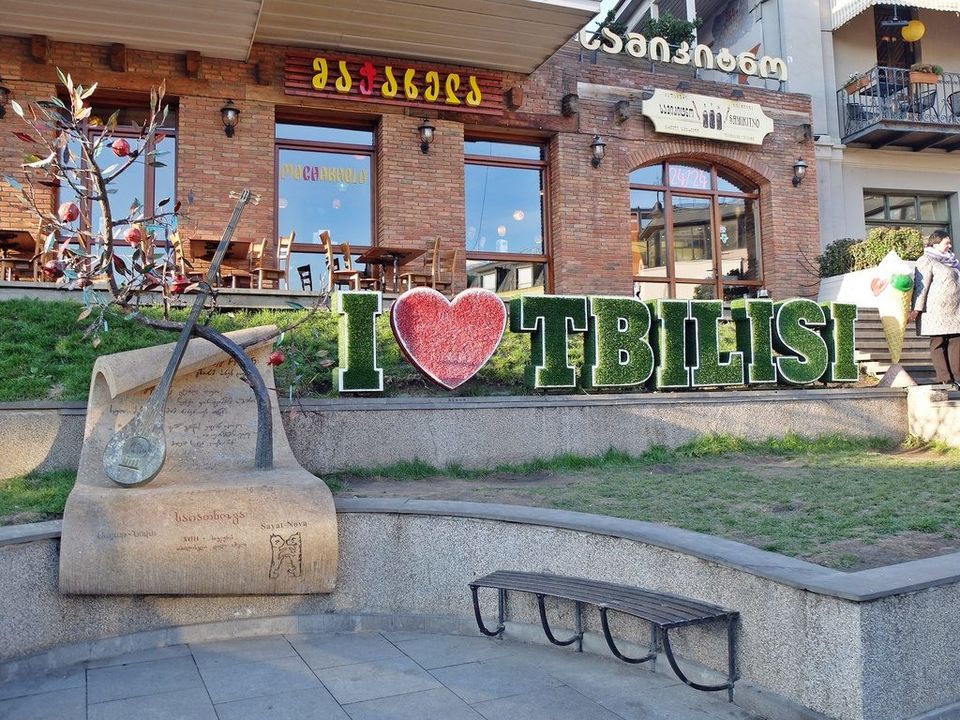 After dinner, we savour some unique hot red wine at Carpe Diem Cafe Bar.
MORNING
Kristel and I supposed to take a walking tour around Tbilisi but then at the last minute, we decided to join the tour to Sighnaghi to enjoy some wine tasting. : )
We explored Sighnaghi also known as the city of love. This is like Las Vegas in Georgia where couples come and visit Sighnaghi just to get married.
We tried a glass of wine in Numisi Winery. A 16th century home winery located in the small village of Velistsikhe, Kakheti region.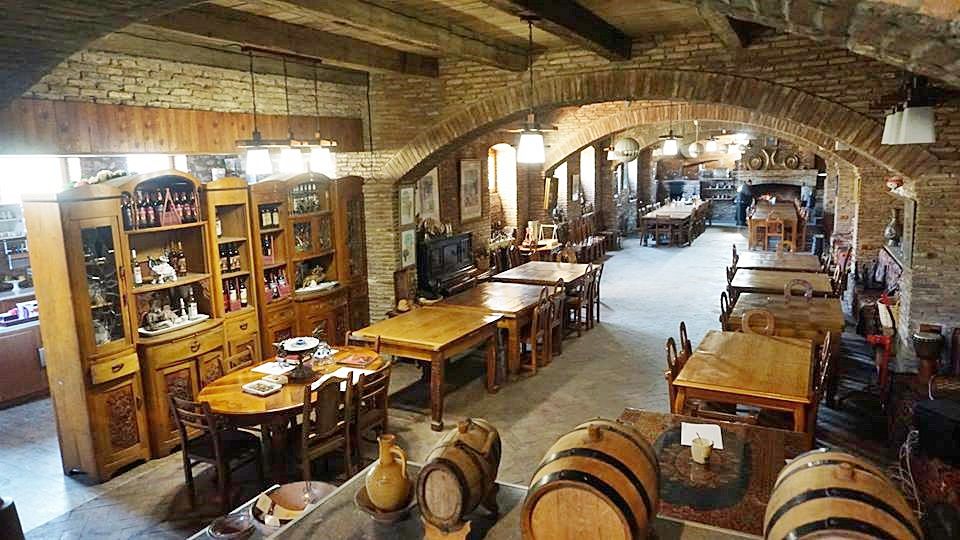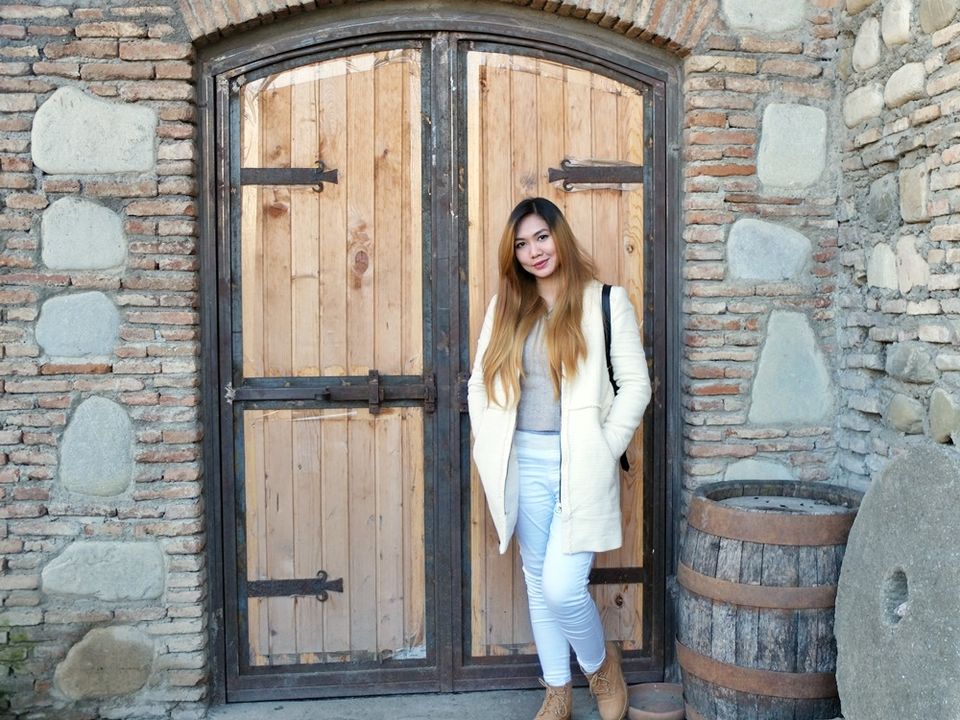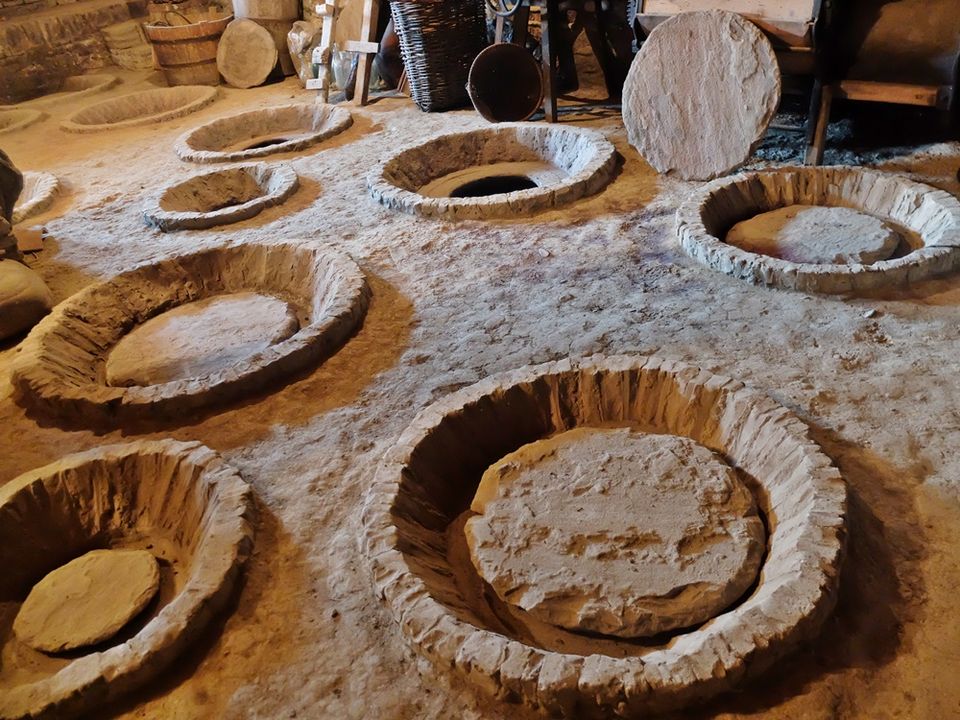 We took a tour around the factory at the famous Kindzmarauli winery and taste my favorite semi- sweet and semi-dry wines. It's really good and affordable. Cheaper than the wines from Tbilisi.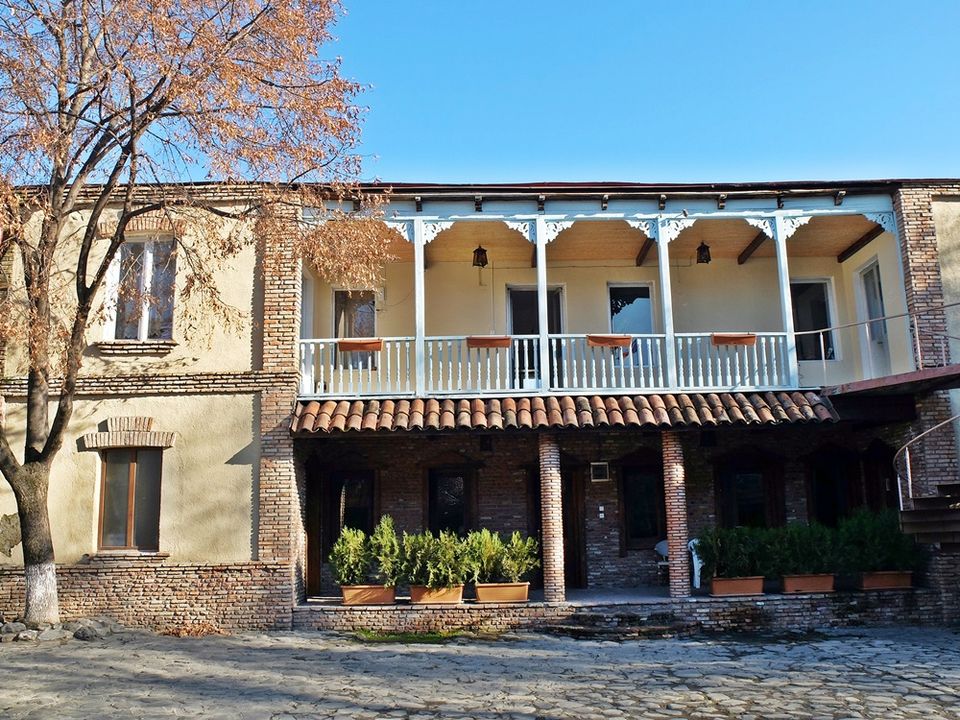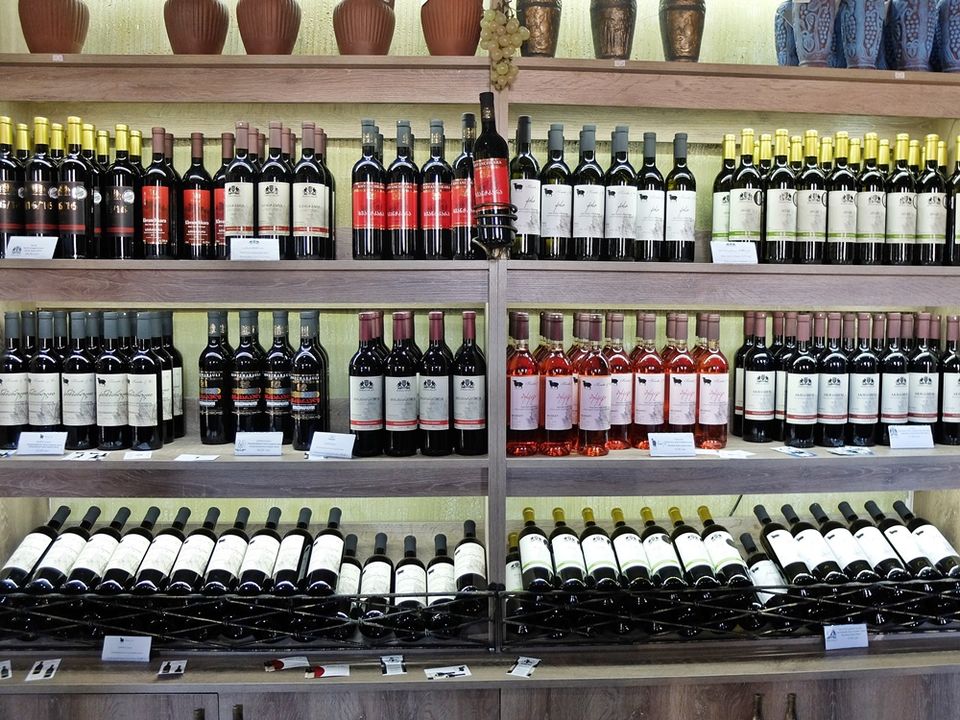 Explore Gremi Church of Archangels and royal tower in Khaketi. I'm so happy when we get there in the late afternoon because there's a breathtaking sunset view waiting for us at the top. A perfect view for couples.
EVENING
We had dinner and drink beers at a local pub.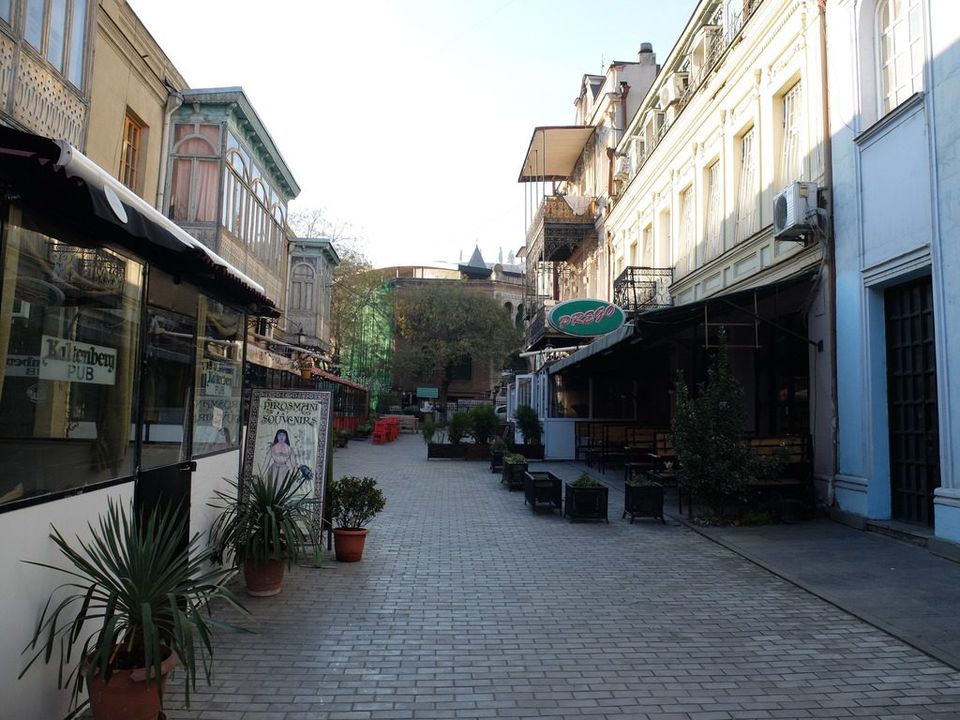 MORNING
We took a walk at Old Town Tbilisi. I like this part of Tbilisi, it's always full of people and lots of good restaurants : ) For the love of food!!! haha.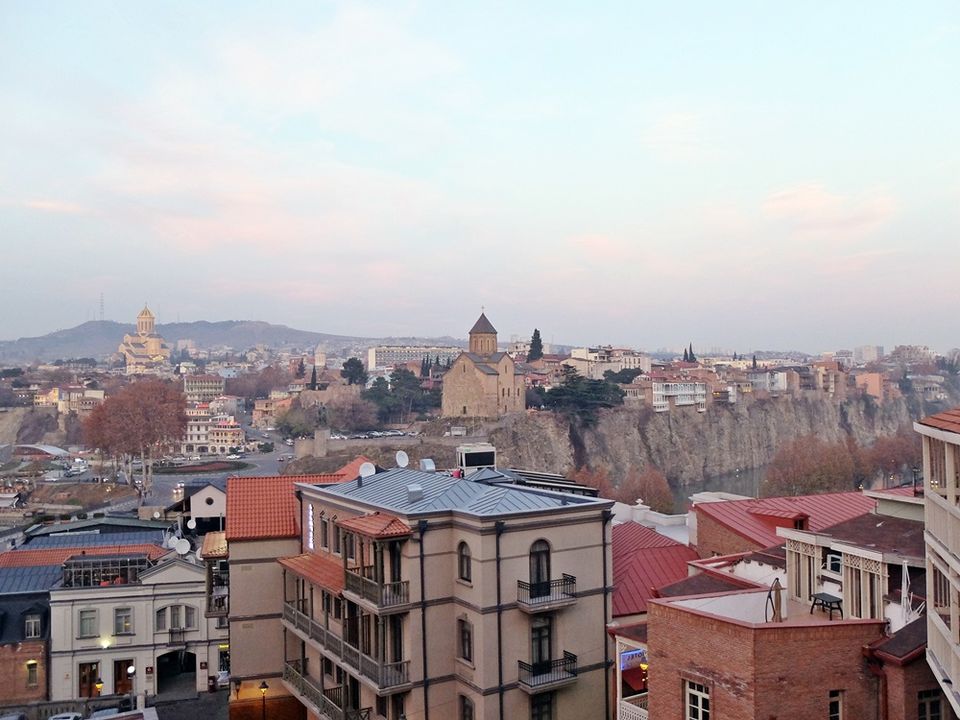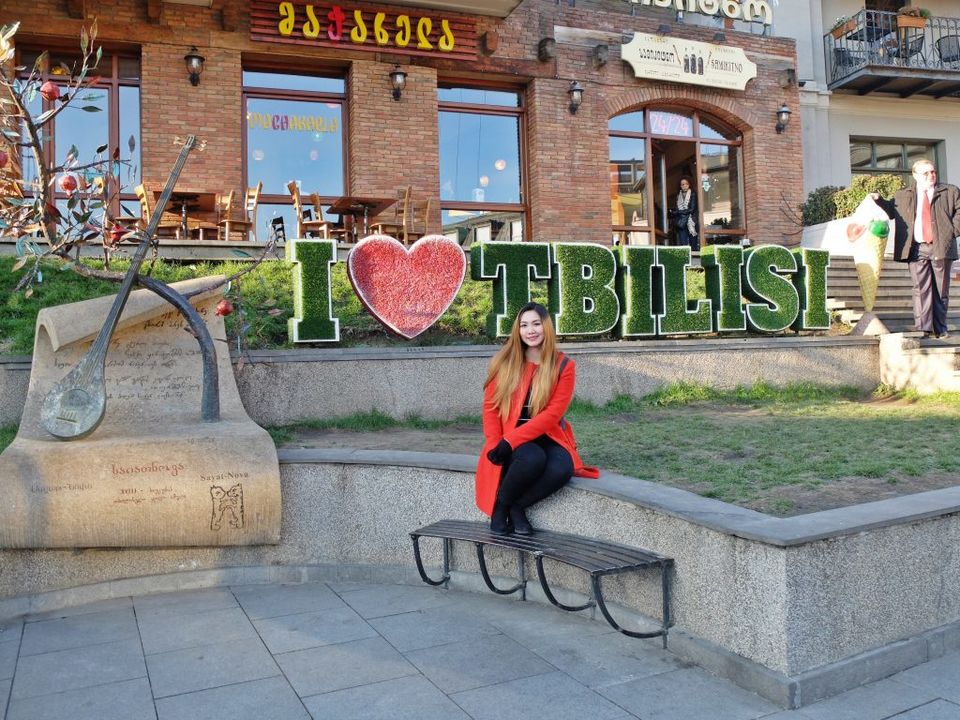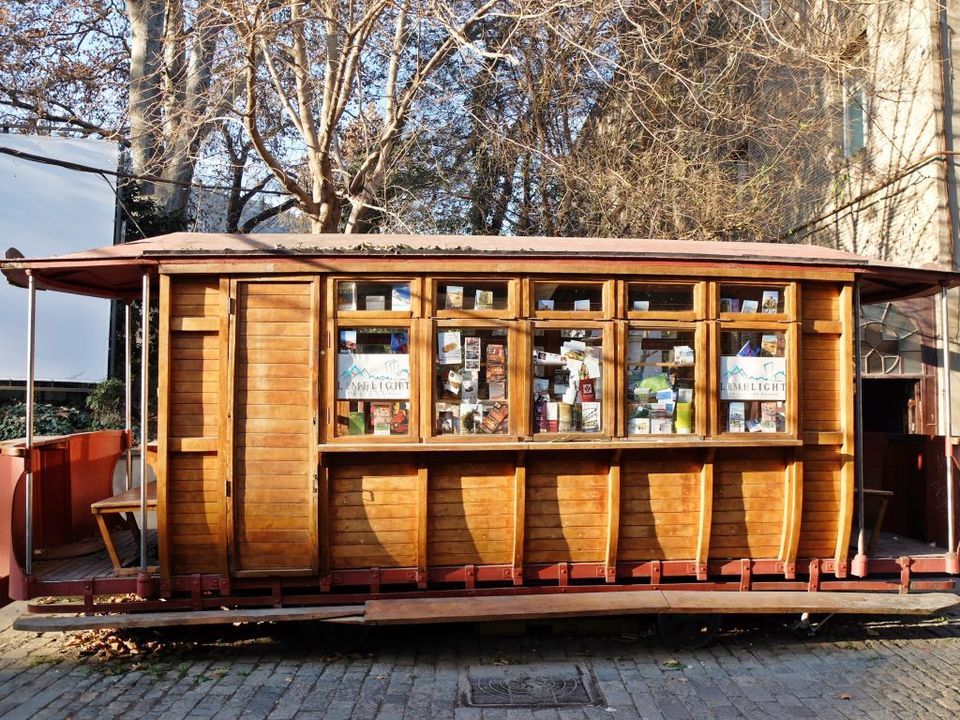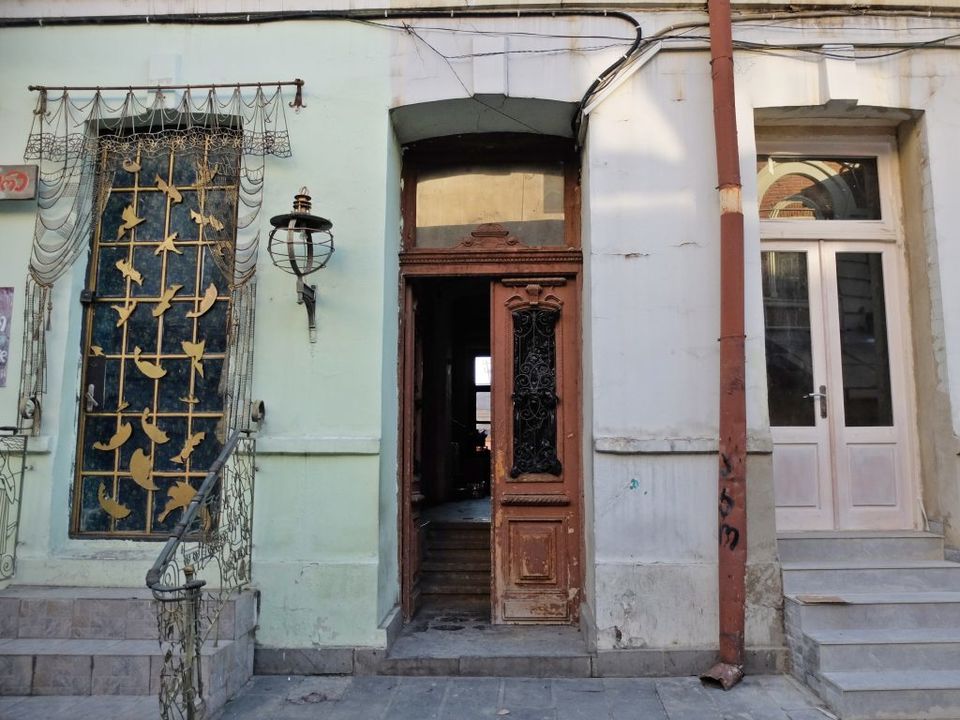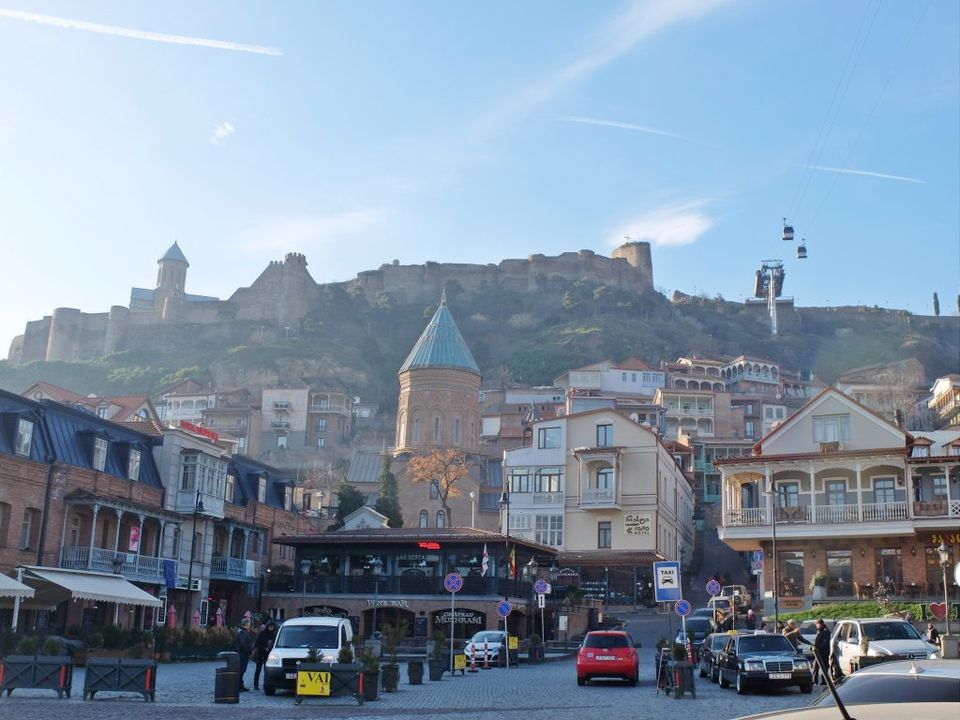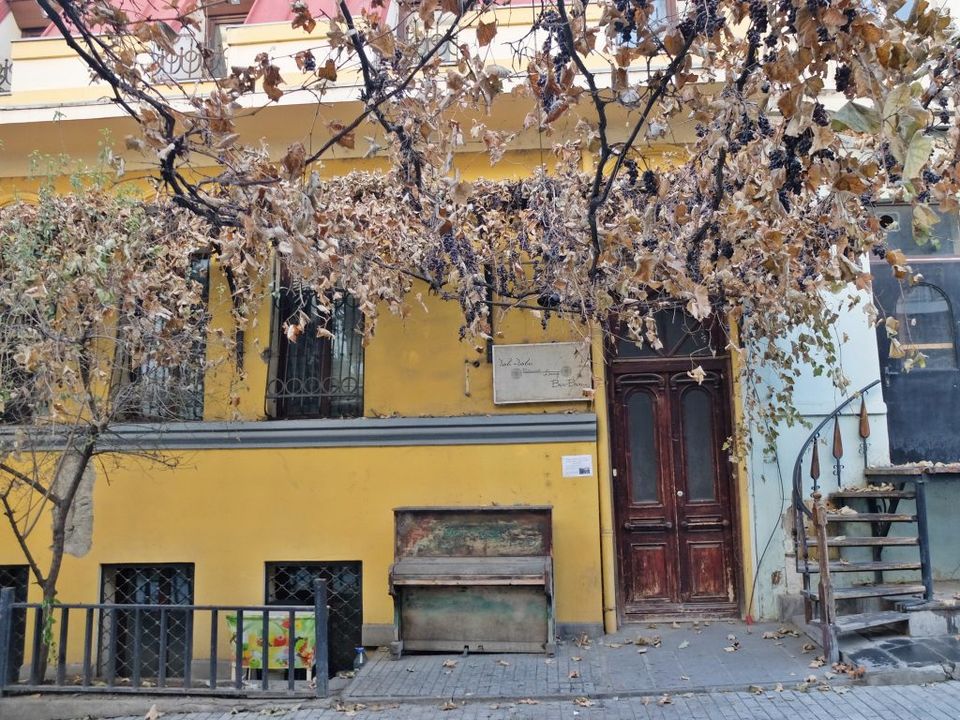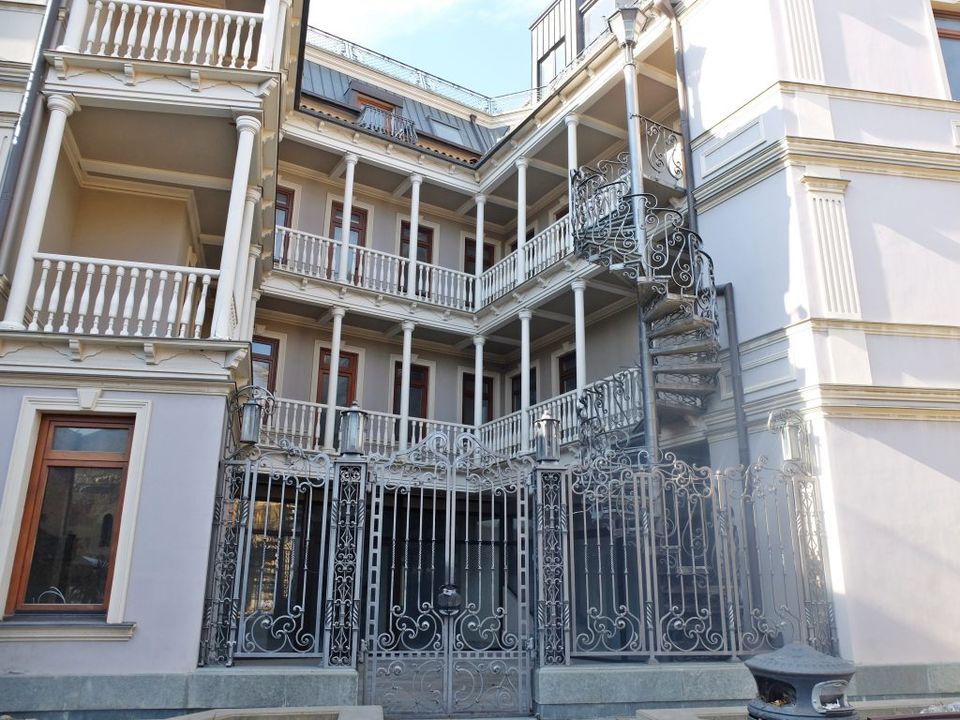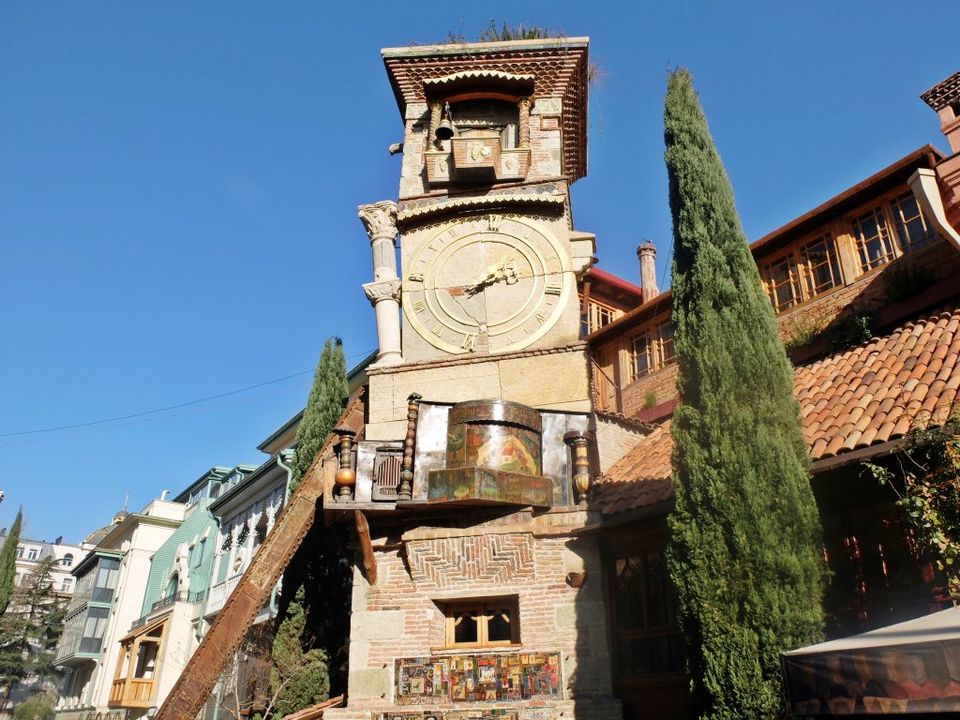 We walk down at Rustaveli Avenue. You can see how really Georgians live, how they wear and how they shop. All along the street are shops and historical buildings. You can see their parliament too.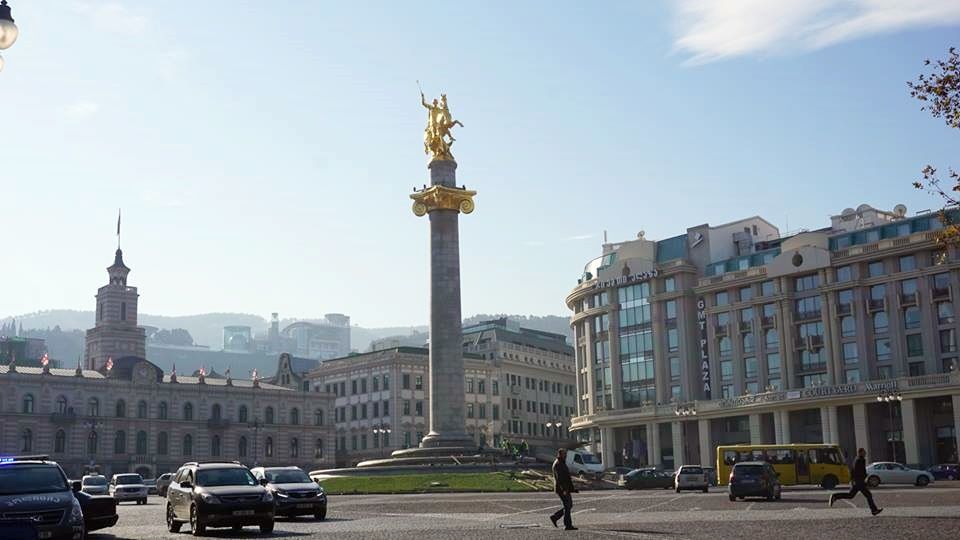 Take some photos at the Freedom Monument. It is the heart of the city surrounded by nice restaurants in walking distance, great views, this place should be on your walking route through the city.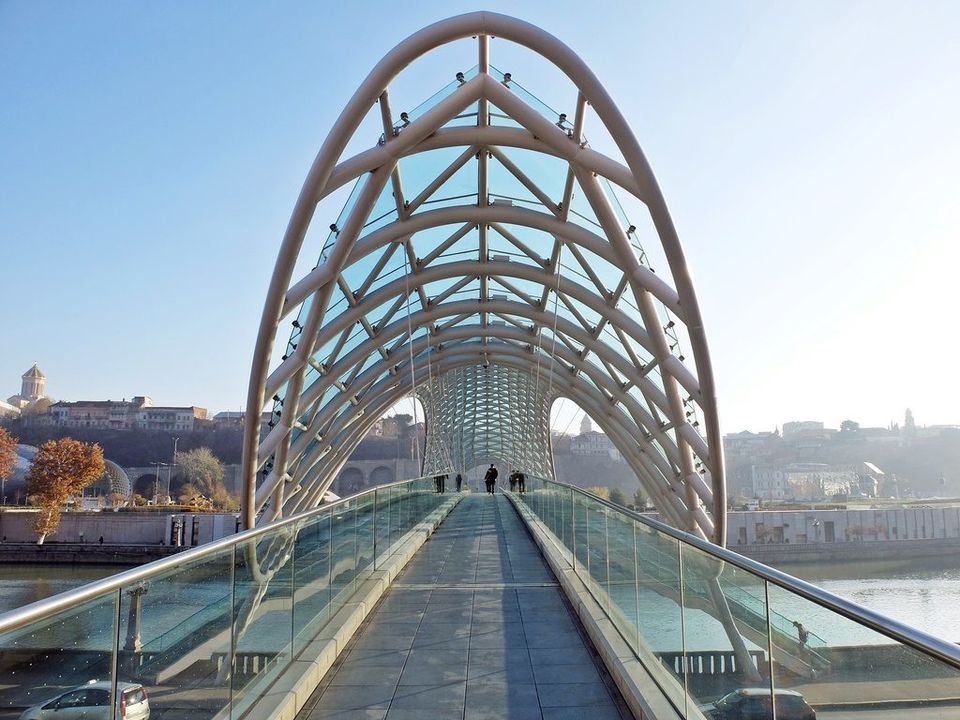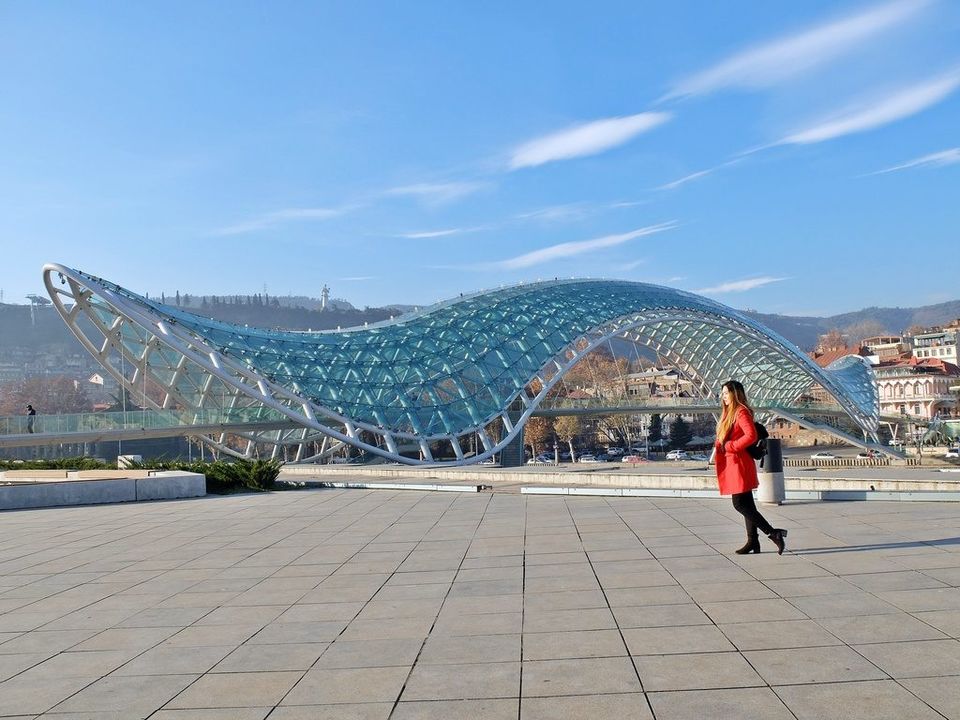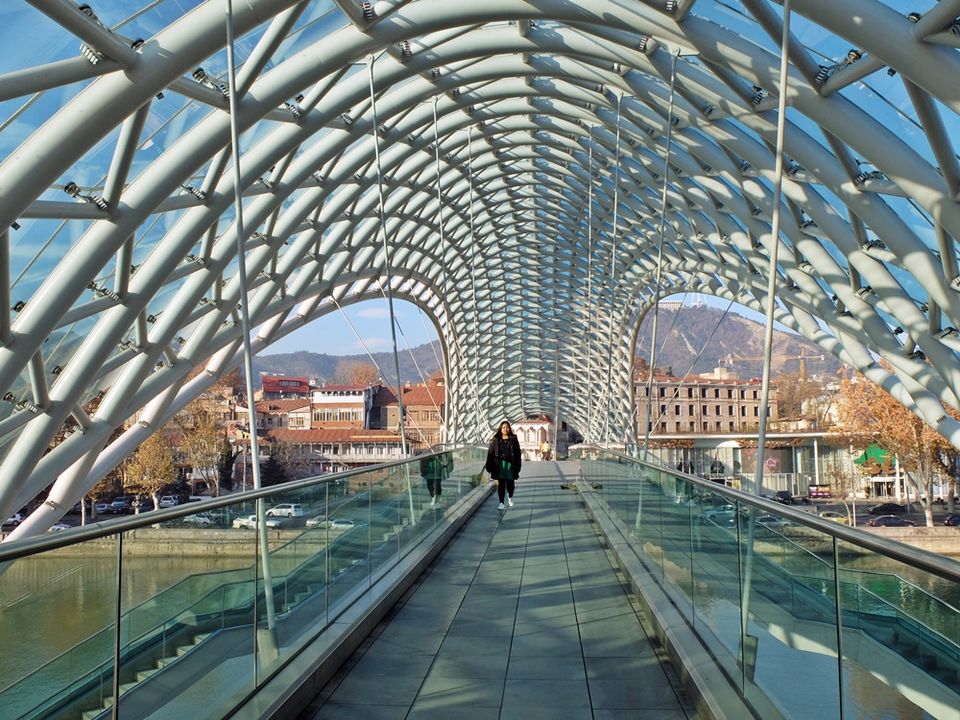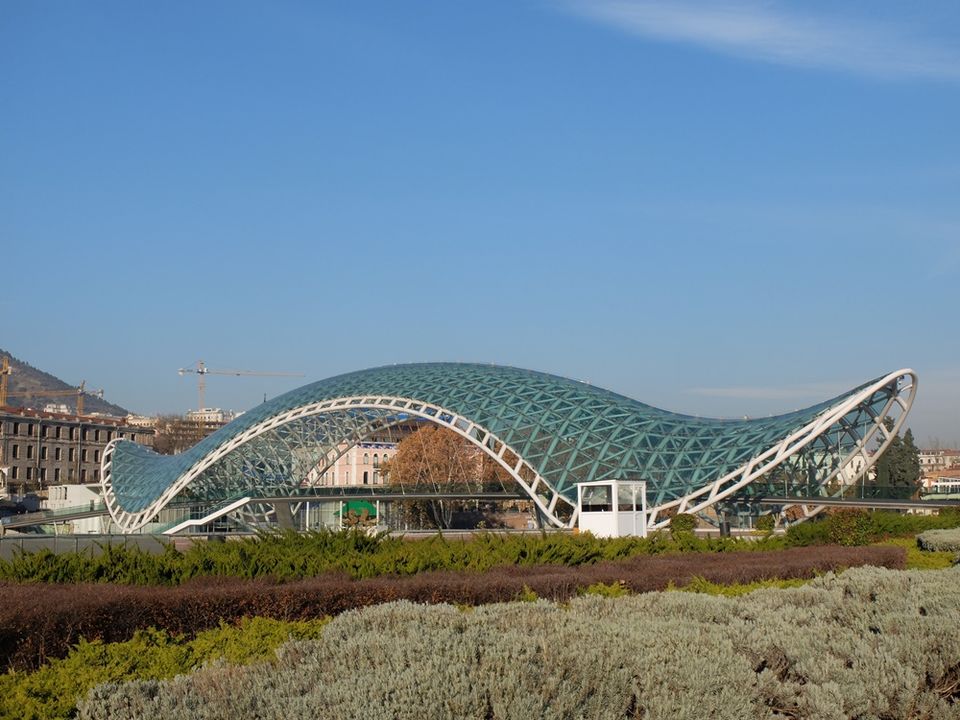 Walk across the famous Bridge of Peace. A nice modern bridge with a great view on the largest river Mtkwari. More than walking on it, it is beautiful to watch the lights on it during the evening.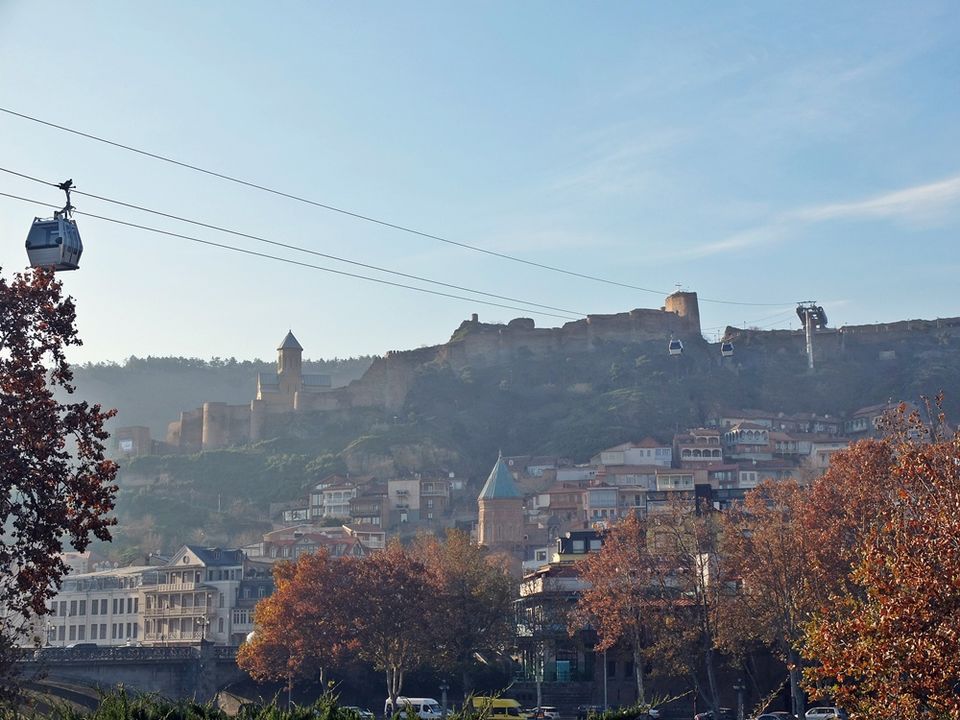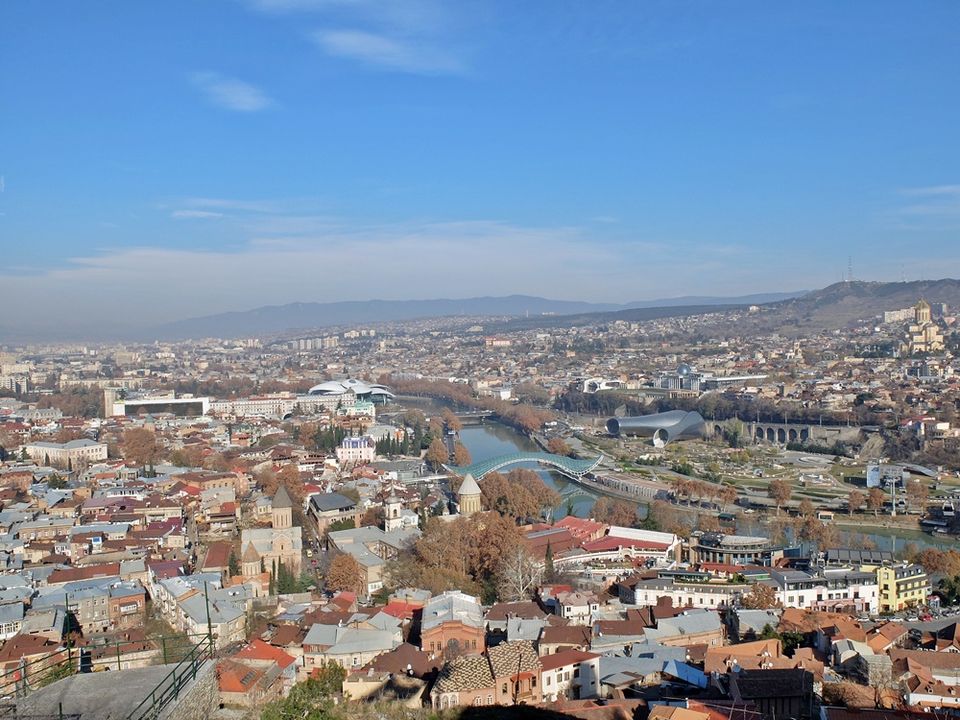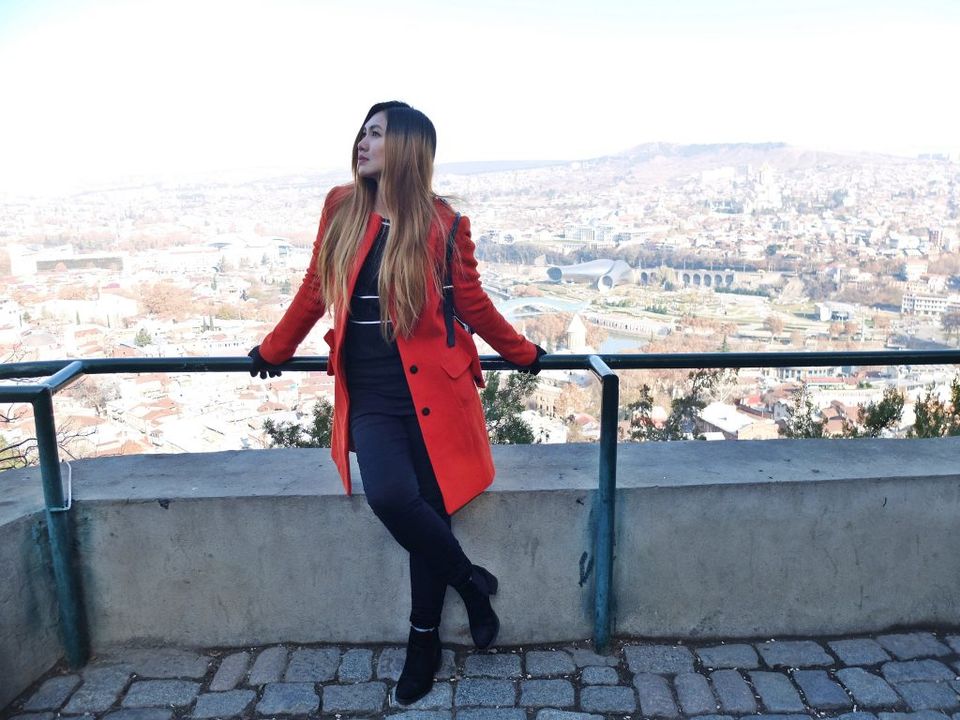 We take a cable car ride to visit Narikala Fortress. A great view over the city, without having your legs aching from a long walk up the mountain.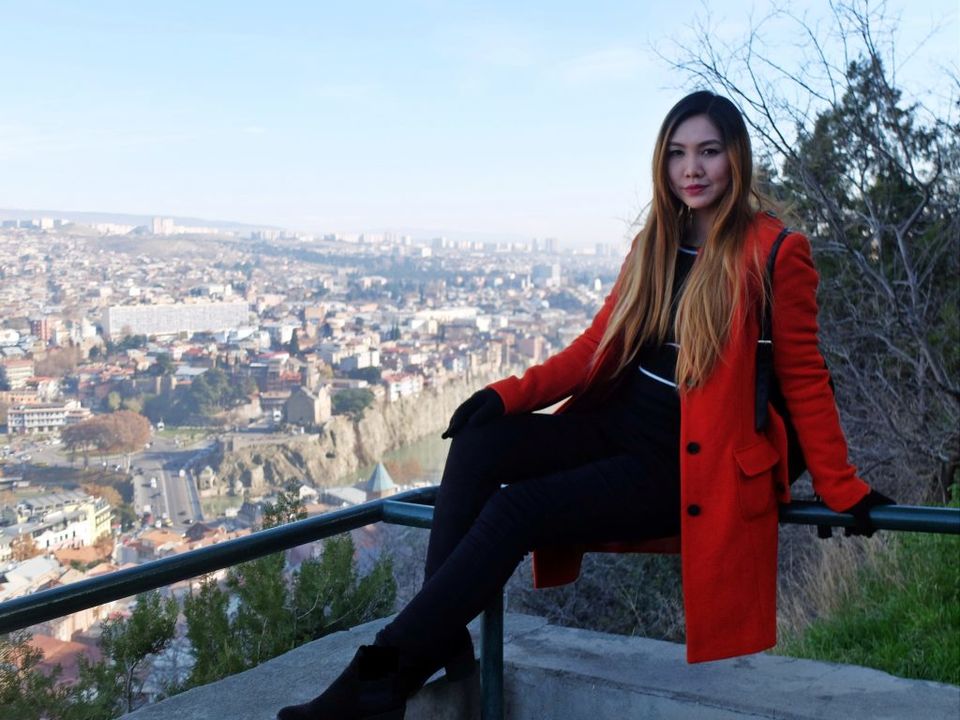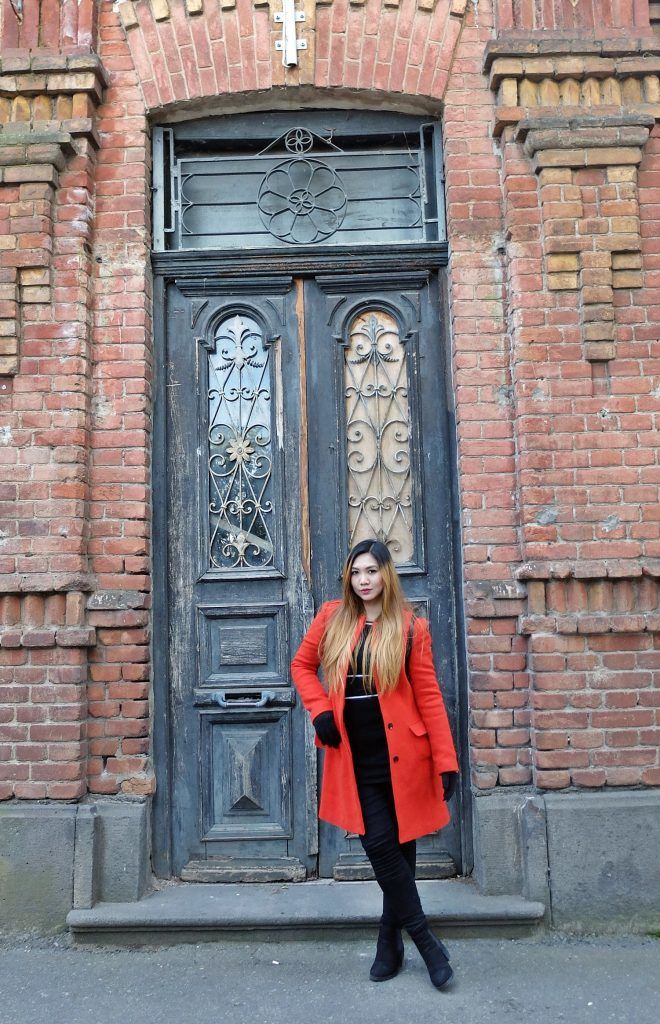 I bought some souvenirs and Georgian sweets for my friends and family back home. You have to try churchkhela and Georgian tea. it's really good : )
AFTERNOON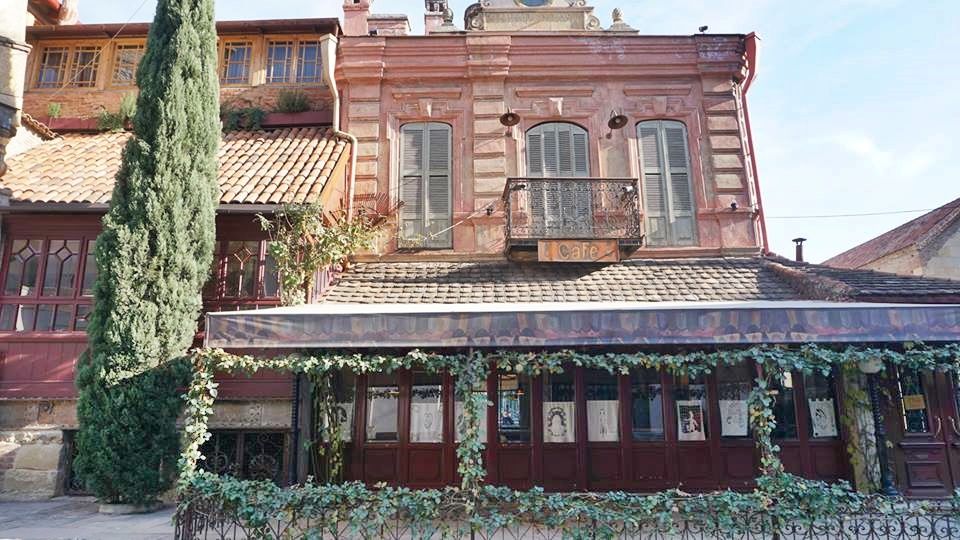 We had lunch at Cafe Gabriadze. You have to try their delicious pork ribs and mushroom stew. : )
Then, it's time bid farewell to Georgia. Time to go back to reality. : (
To those who are planning to go to Georgia, I hope this itinerary will help you plan your trip. For those who have been to Georgia, tell me more about your experience. Did you visit the same places that I've been to in Georgia? share it with me by hitting the comment button : )