There's a long list of things to do in Washington DC. Honestly, there's quite a list of museums to see in DC as well. But I wanted to narrow it down to my top 5 museums to make the decision for you easier. So, let's get to it, the 5 best museums in Washington DC!
National Air and Space Museum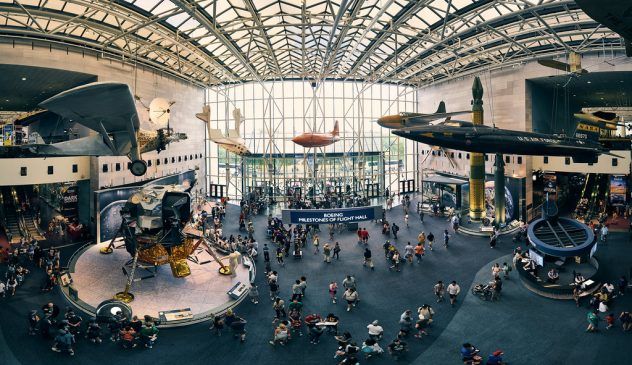 Website: National Air and Space Museum
This is the first on the list for a very good reason. Any lover of space, aeronautics, or science in general will absolutely fall in love with this place. What makes the museum even better is that admission is free, just be sure to get there in the morning before a line builds up!
They offer numerous exhibitions and I would plan to be here for a few hours as it's not a small place. The museum is also very interactive and has plenty of attractions for kids, making it the perfect museum for a family!
While there was so much to see and do, and I loved all of it, I must recommend going on their flight simulators! It's a great activity for two and will be sure get some smiles out of the kids.
International Spy Museum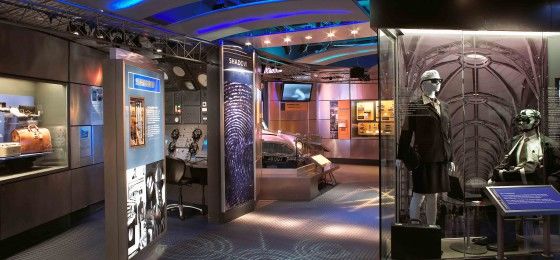 Cost: $24.95 per Adult
The Spy Museum was an accidental visit for me, we just happen to be near it while we were searching for things to do. Thankfully we decided to go because the museum was a learning experience I'm glad I didn't miss out on.
The Spy Museum takes you through a lot of the history of spies, showing the techniques and technology used throughout time. It also has exhibits that let you hear stories from former spies and let's you test your spy knowledge through interactive exhibits.
This place is not like most museums and while it costs, I think it's cheap for the value you get from going.
National Museum of Natural History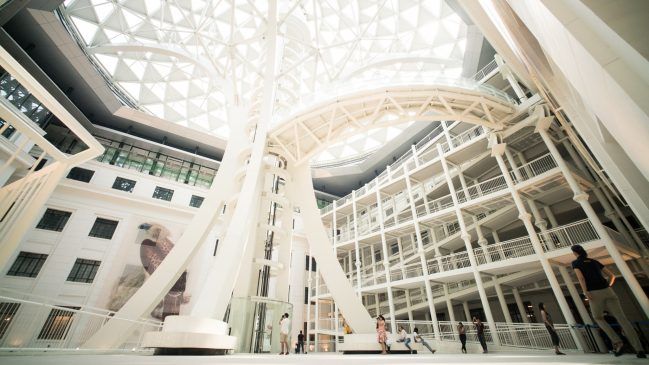 Website: National Museum of Natural History
The Museum of Natural History is another great experience and has numerous exhibits about the natural world around us. Some of the exhibits include animal and sea life throughout history and their evolution, others (and one of my favorites) covers Egyptian history through artifacts.
Regardless of your interests, I have a feeling that this place will leave you in awe as it covers a variety of topics about the natural world.
National Museum of American History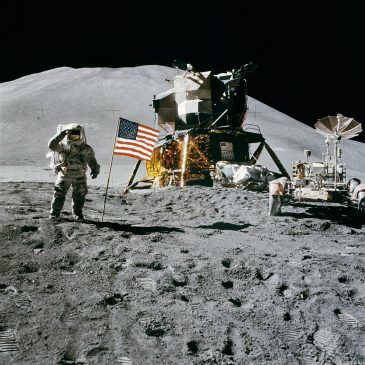 Website: National Museum of American History
If you're in Washington DC, then you're in the nation's capital where so much of the country's history originates, why not learn about that history?
The history showcased in this museum isn't just a lecture hall of items dedicated to one subject of history, it covers numerous areas. There are exhibits on art, military, and even domestic furnishings. That's right, there's an exhibit on furniture throughout American history. Don't discount this place as a simple historical museum, there is so much to learn here and so much to experience.
American Art Museum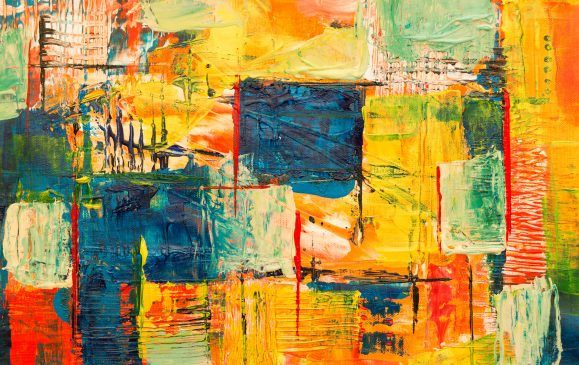 The American Art Museum is separated into two locations in Washinton DC, the SAAM and the Renwick Gallery. I recommend looking through the museums collections to decide which one you want to visit or plan to be able to visit both.
There are tons of exhibits to see at both locations and they will really be based on your personal preference of art. Having personal preferences, myself, I still like to check out all the options as there's still a story behind every exhibit at both locations.
Those are the 5 best museums in Washington DC! While all of them are great, I listed them in the order that I would see them and hope that the list helps in deciding some things to do while you're in DC. If not there are plenty of resources out there, even ones specifically for one day itineraries.
Feel free to share this post using the image below!