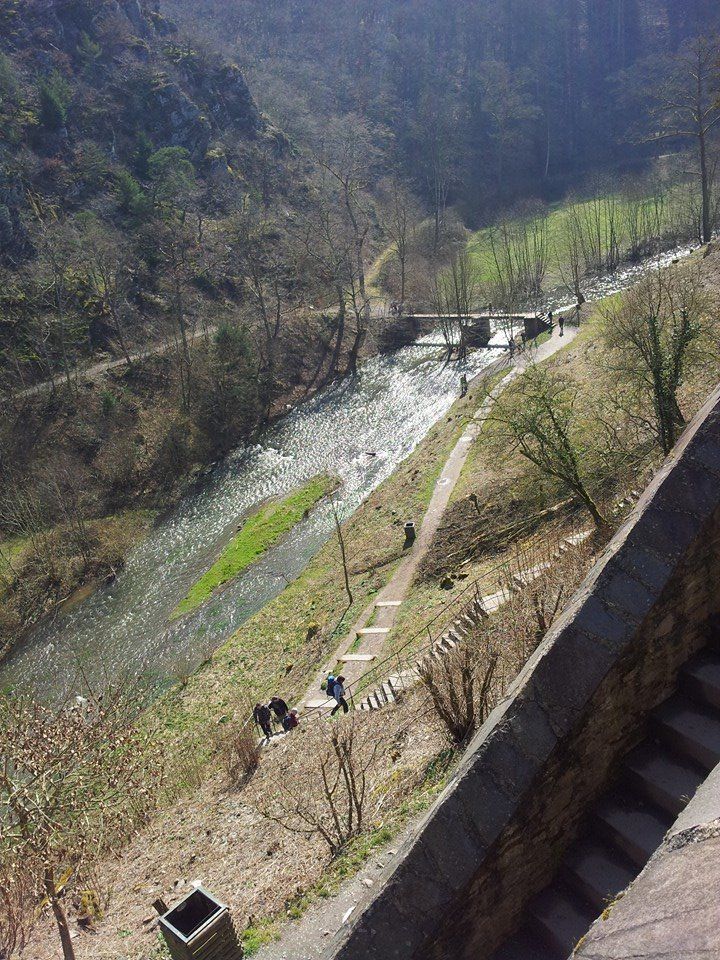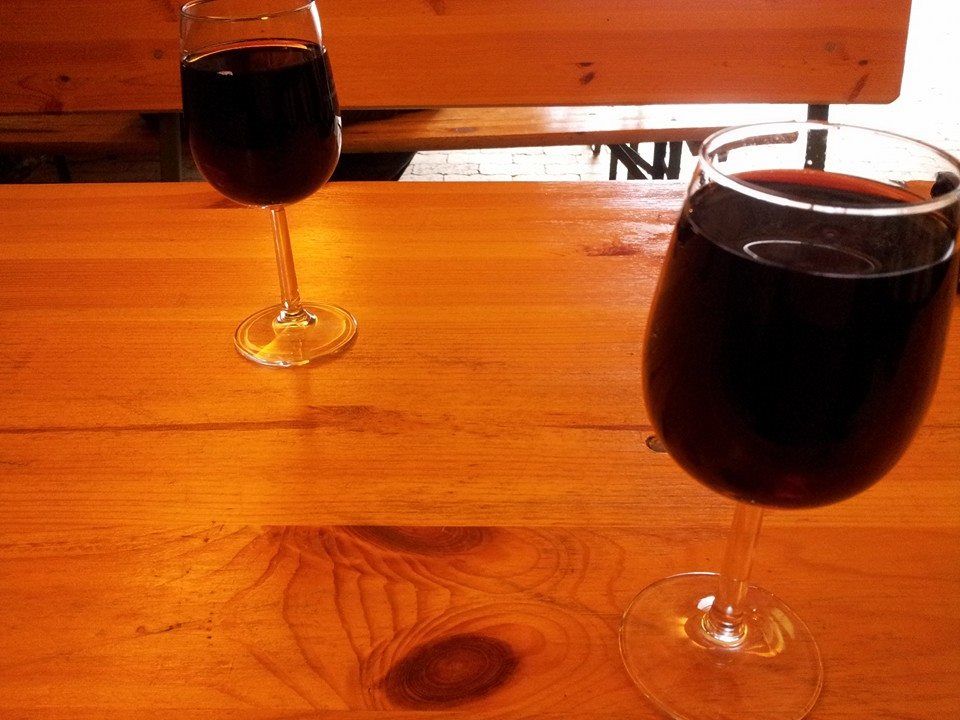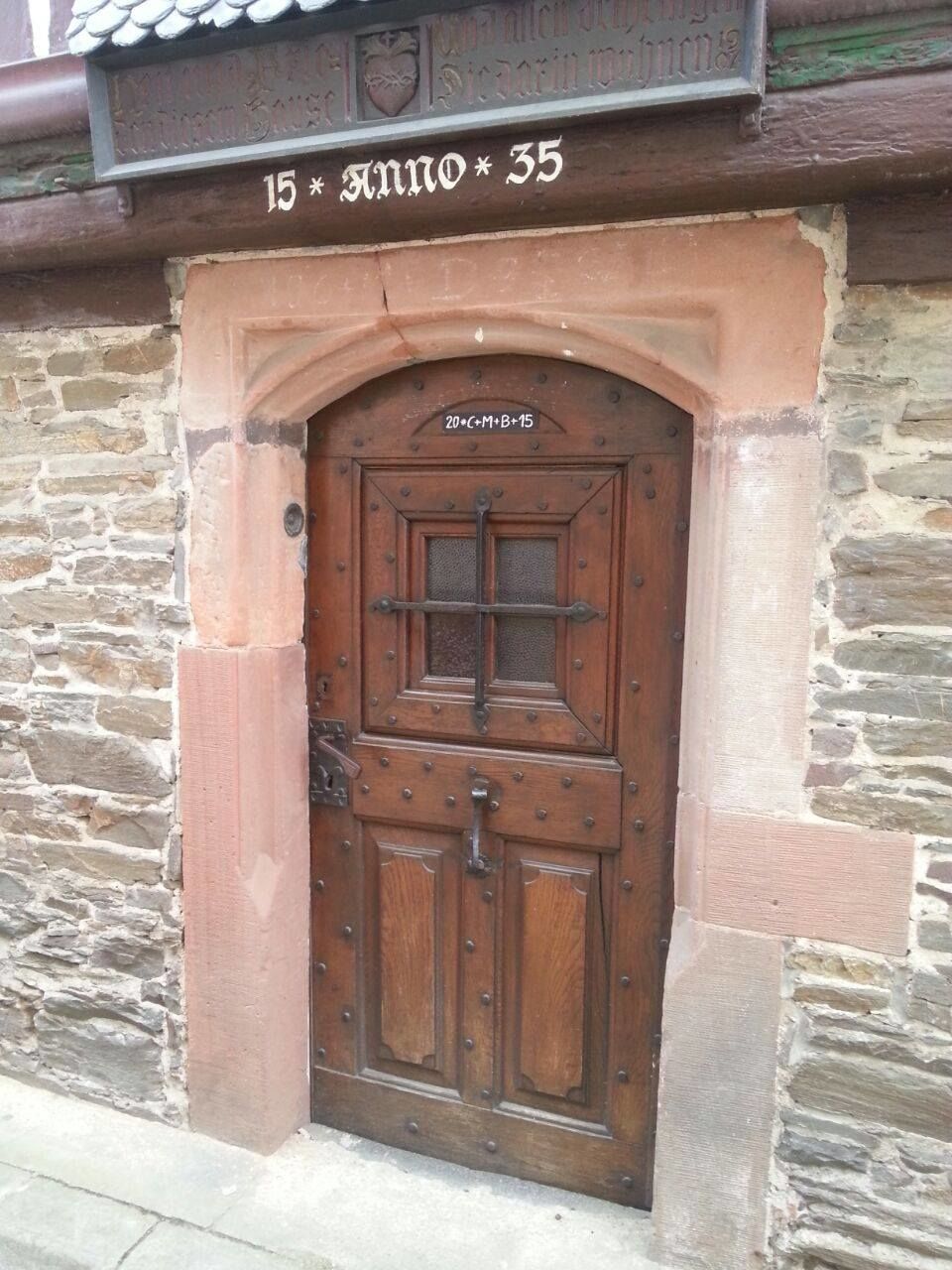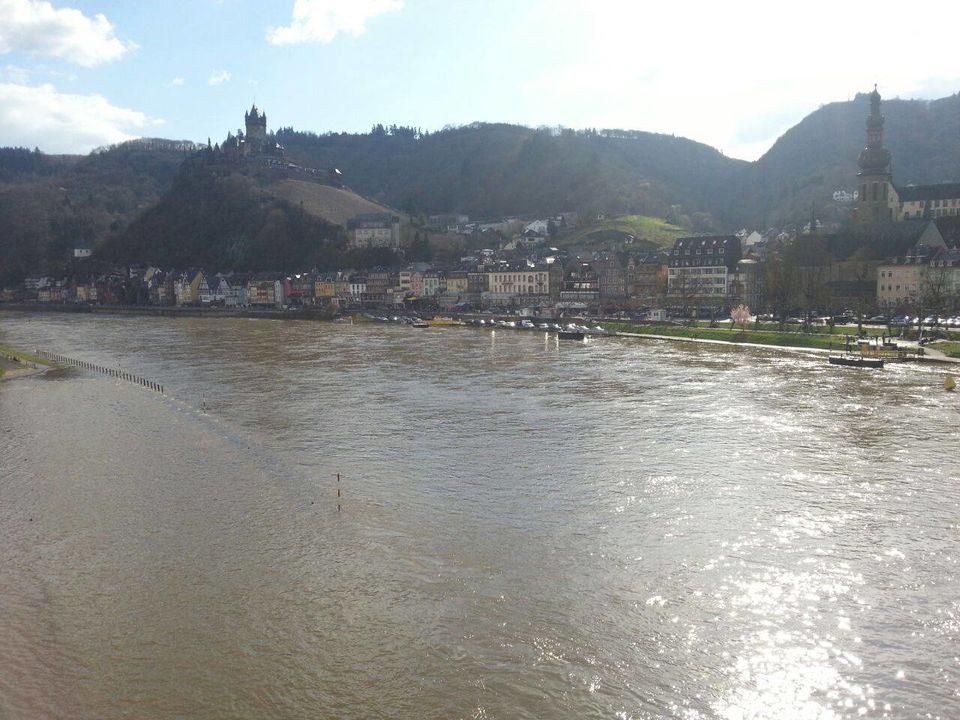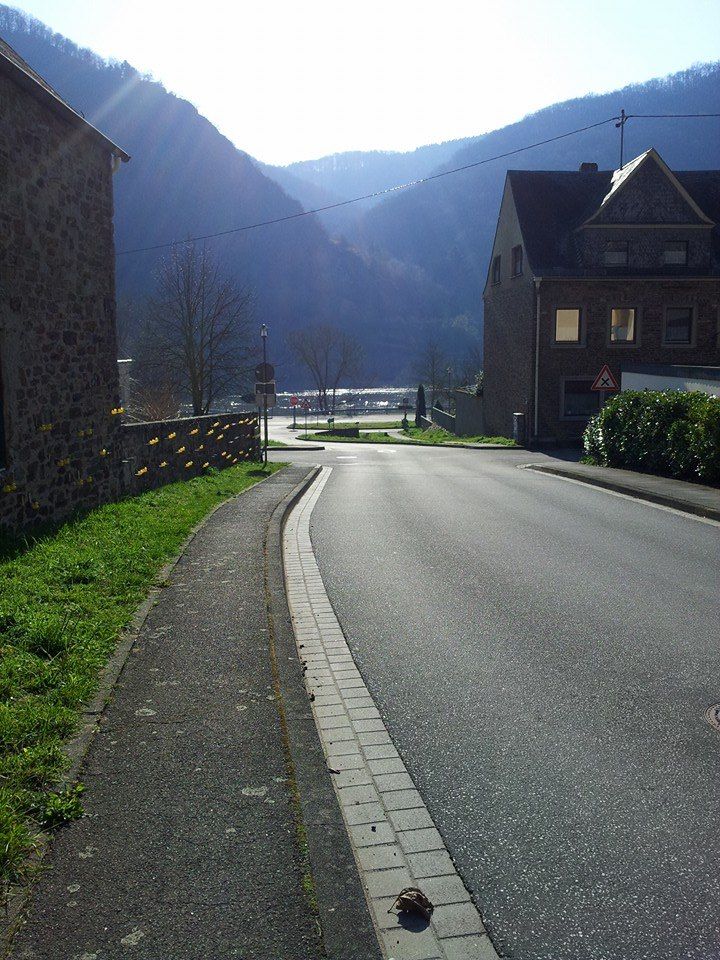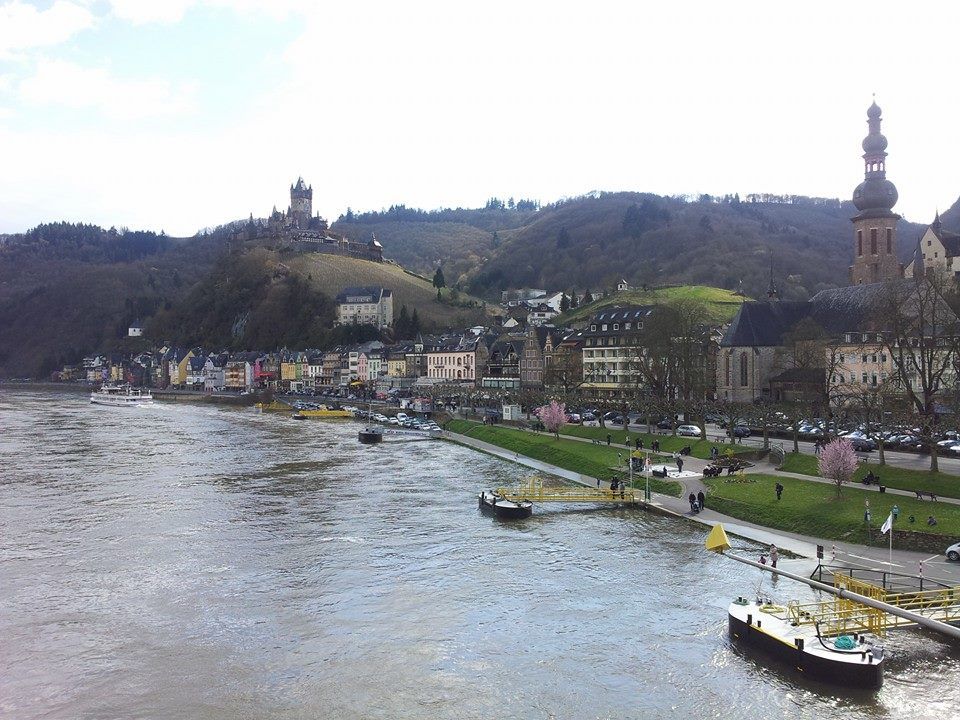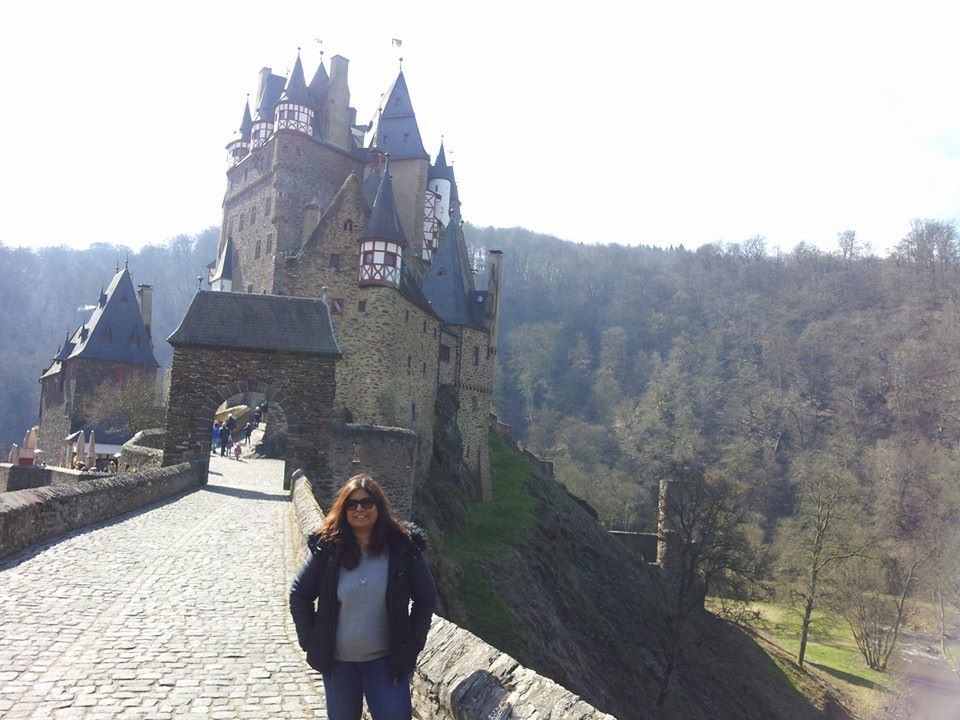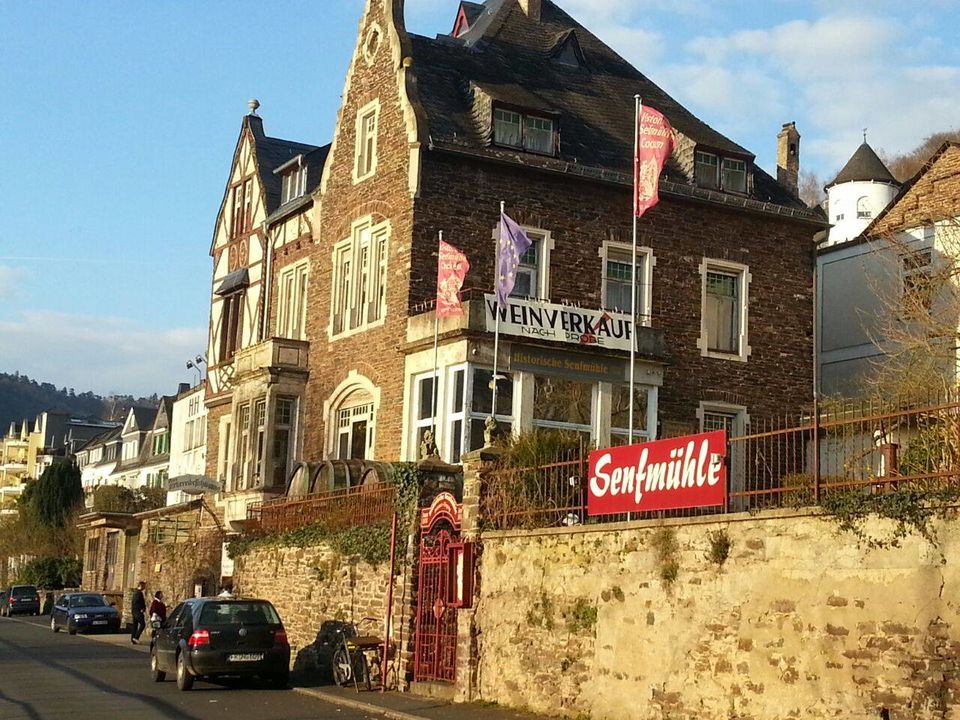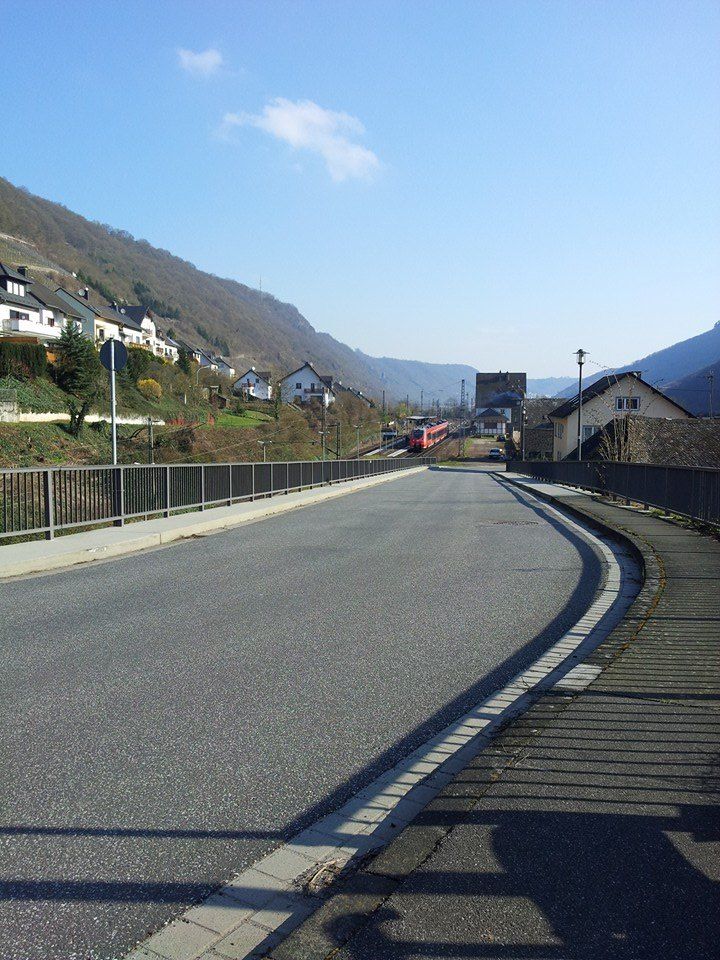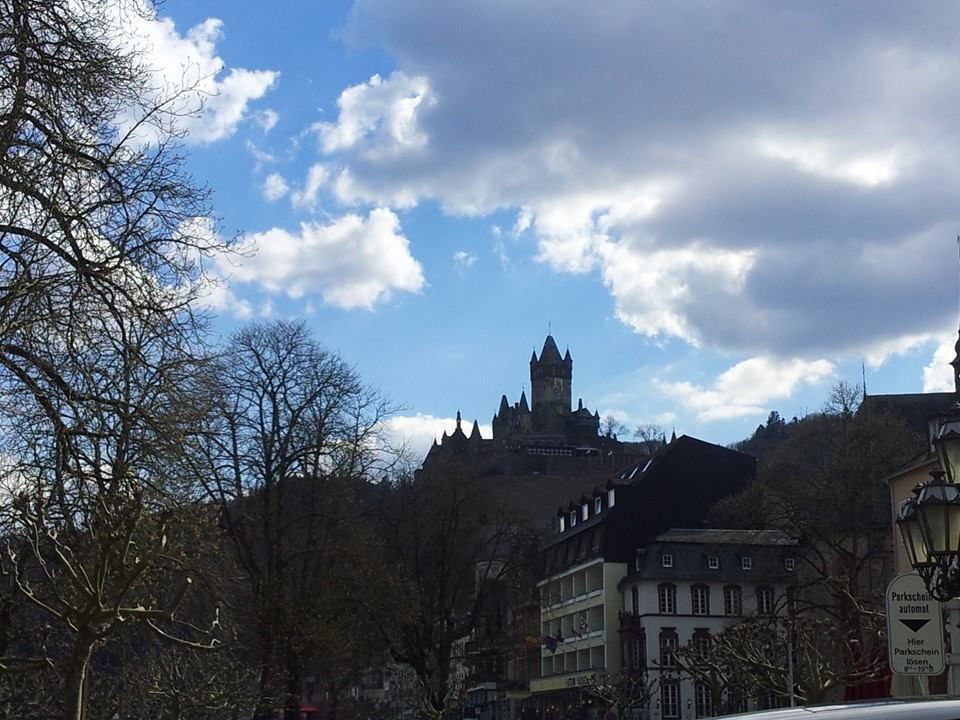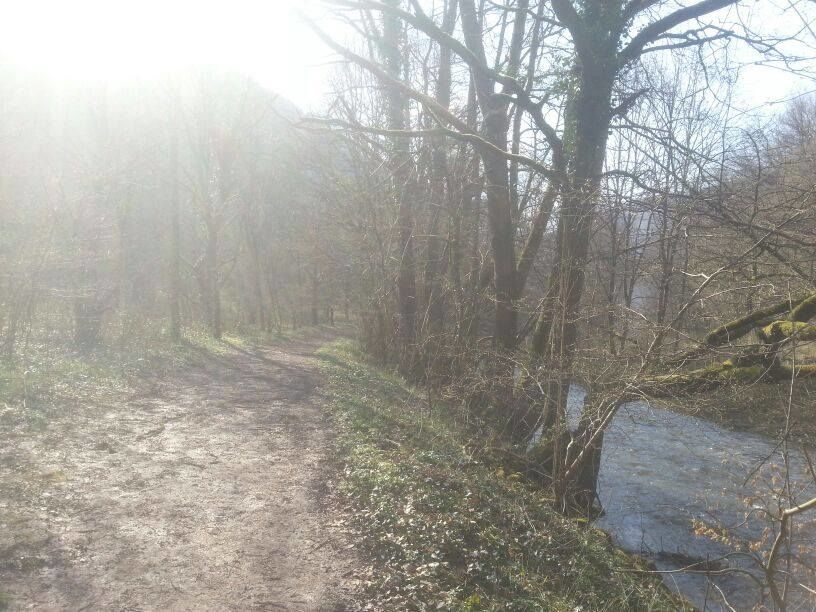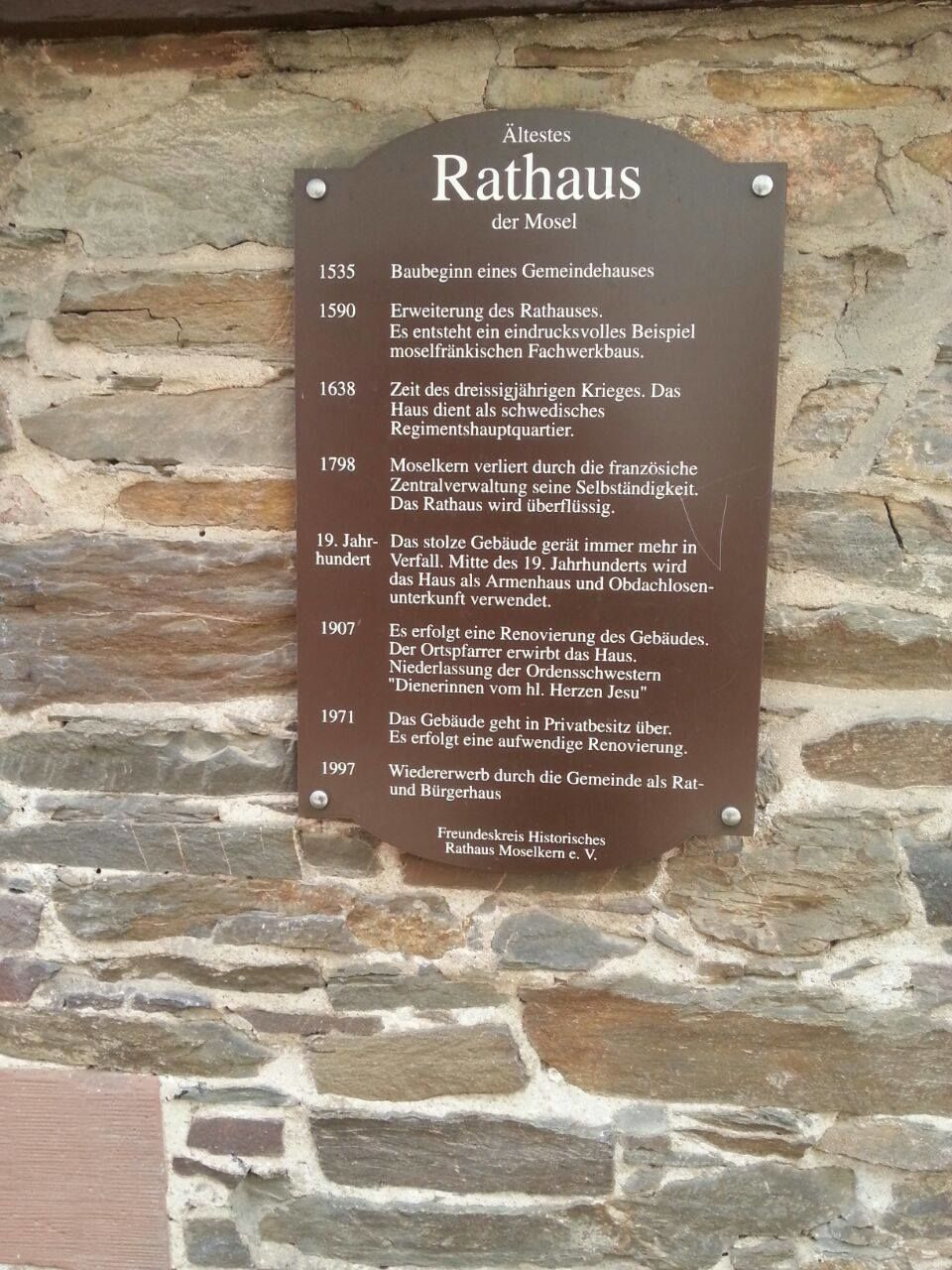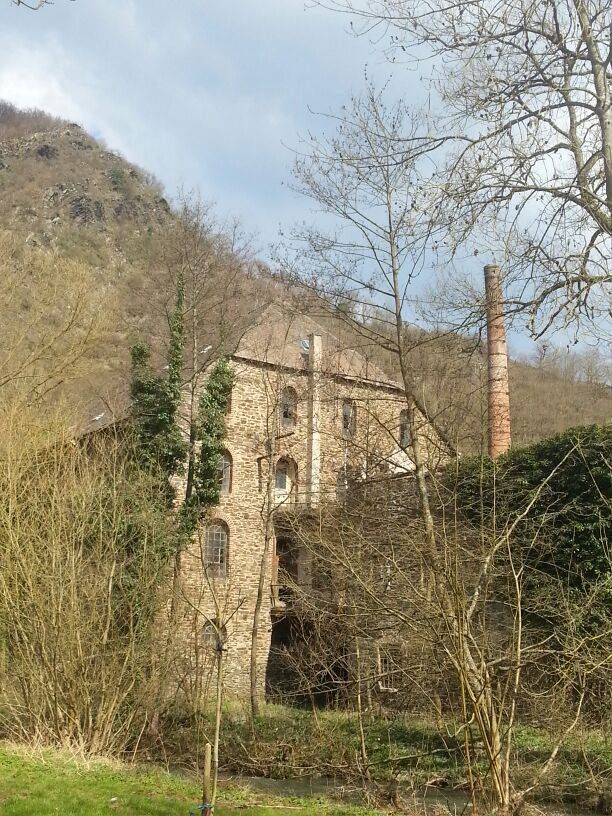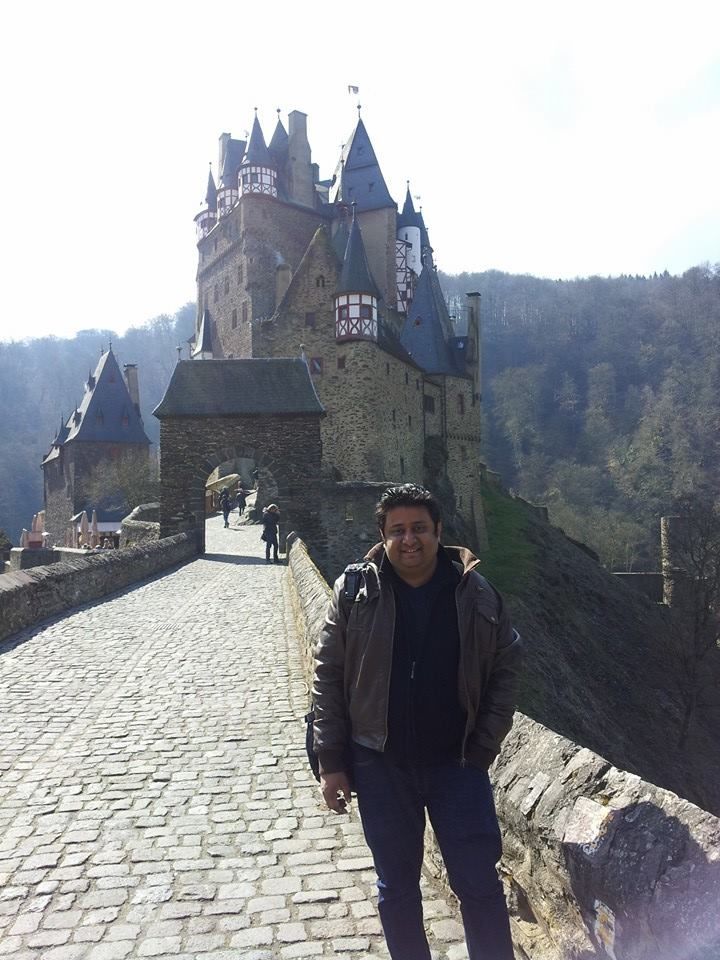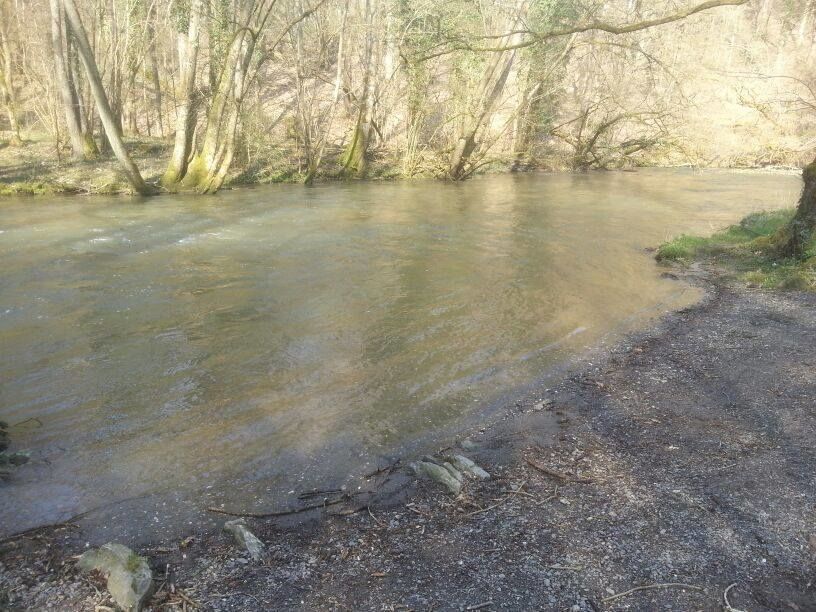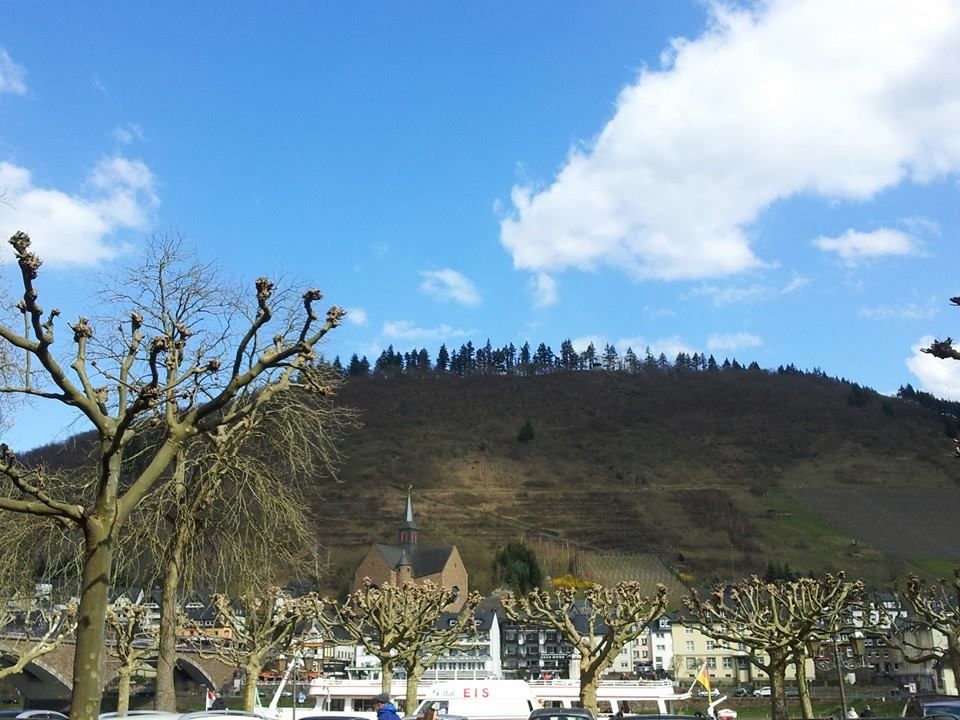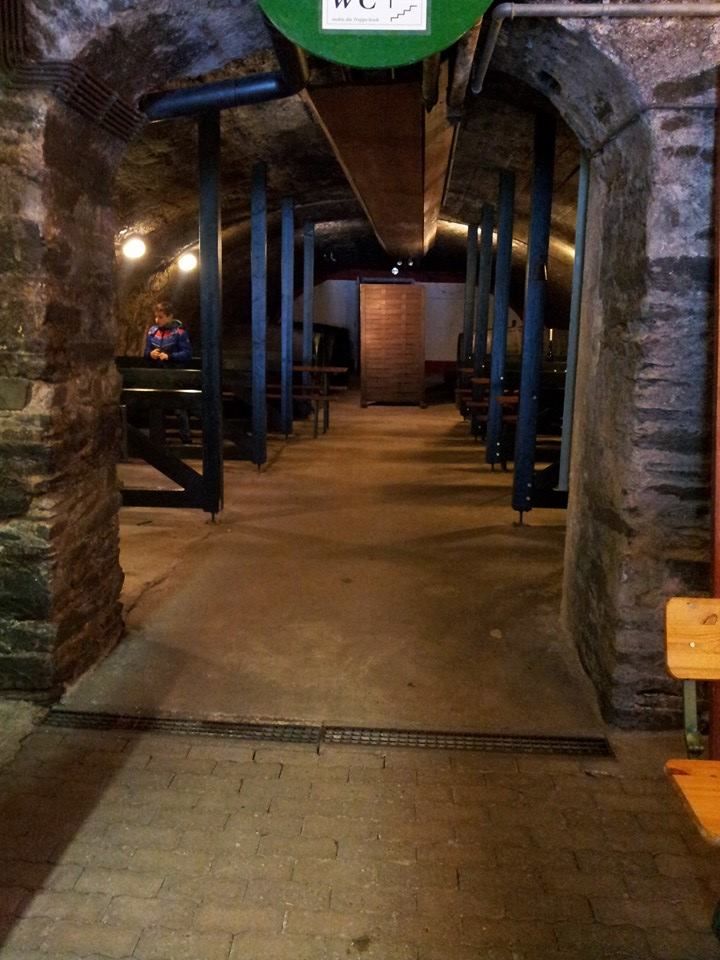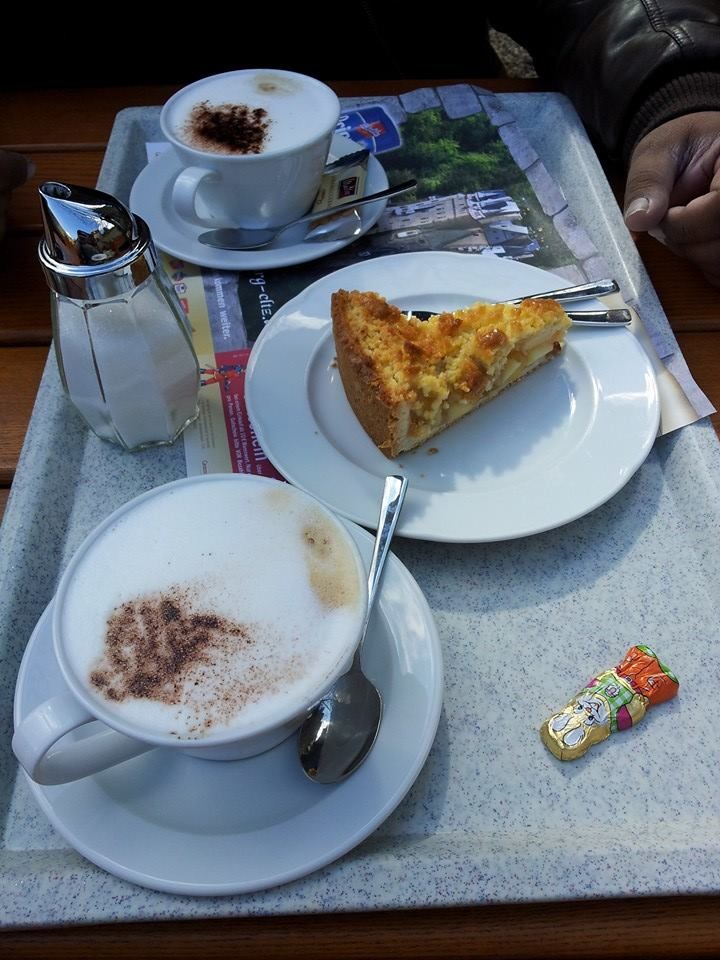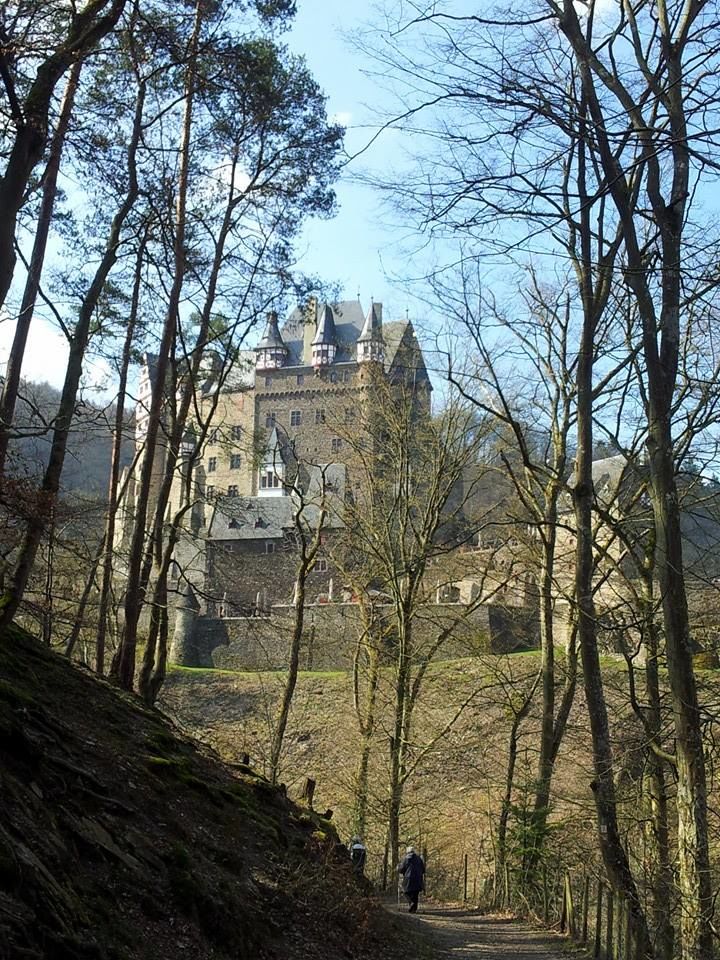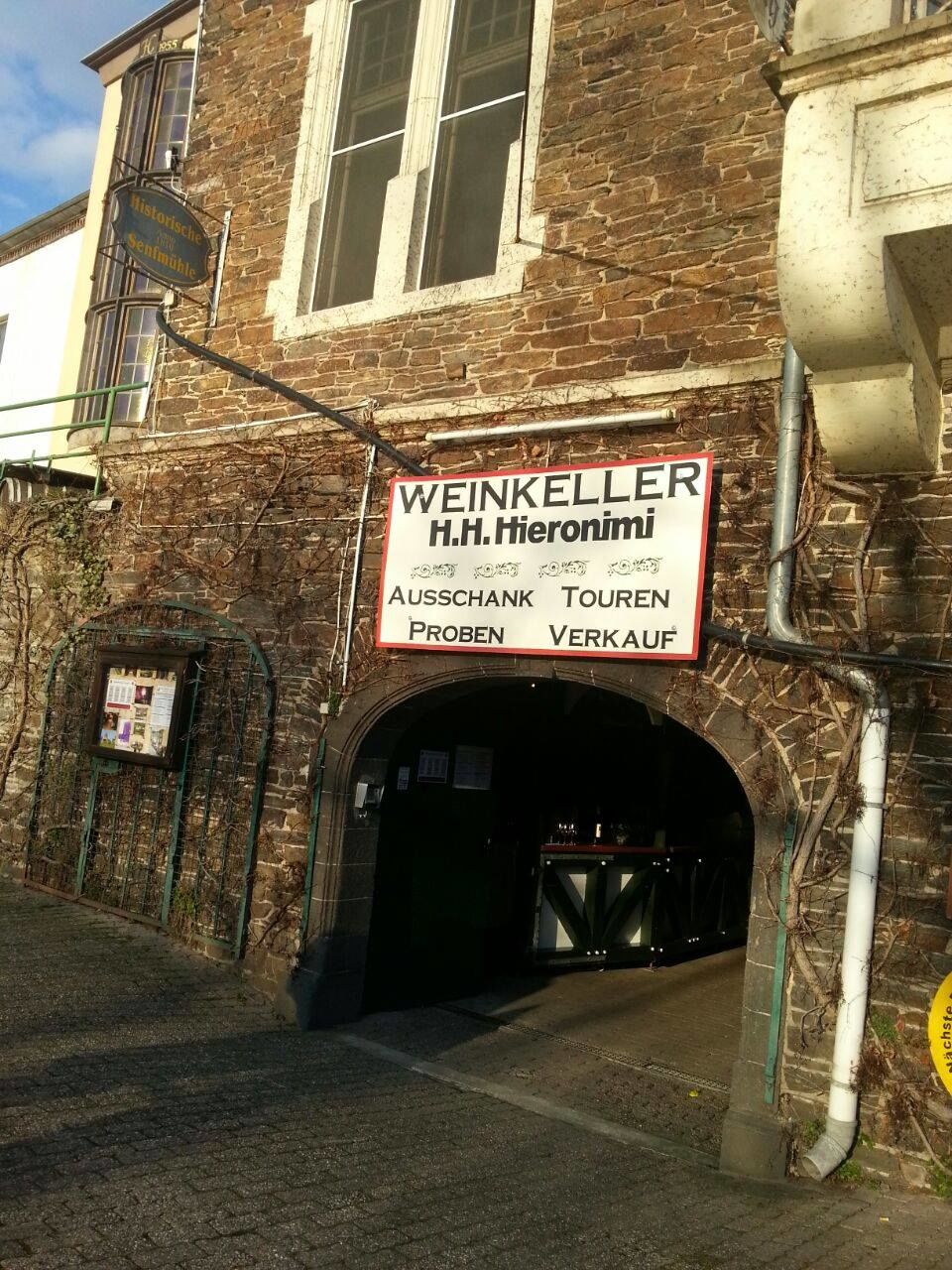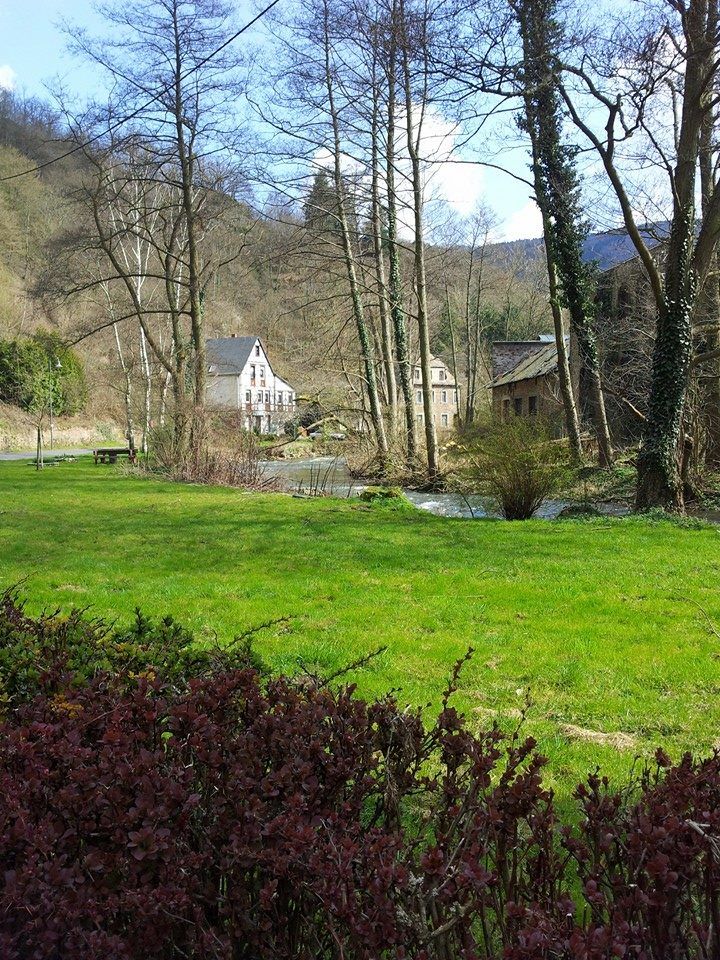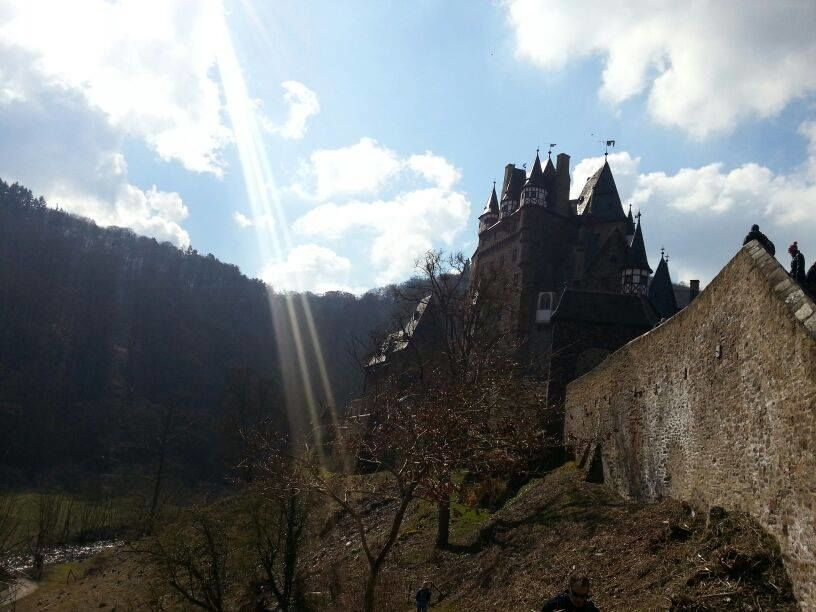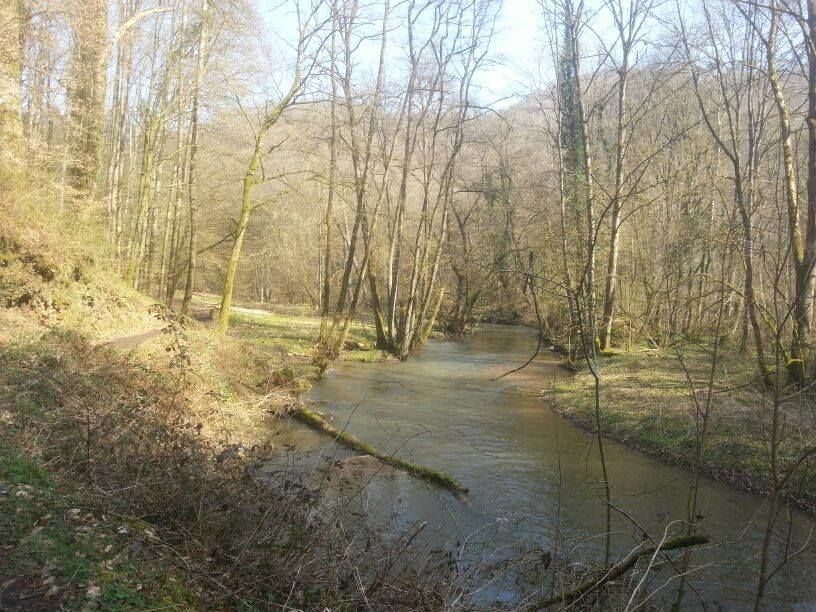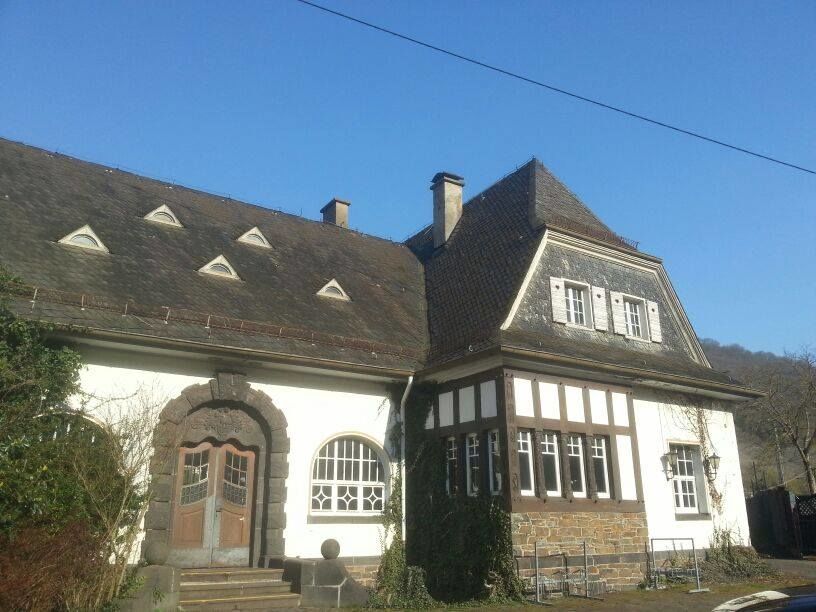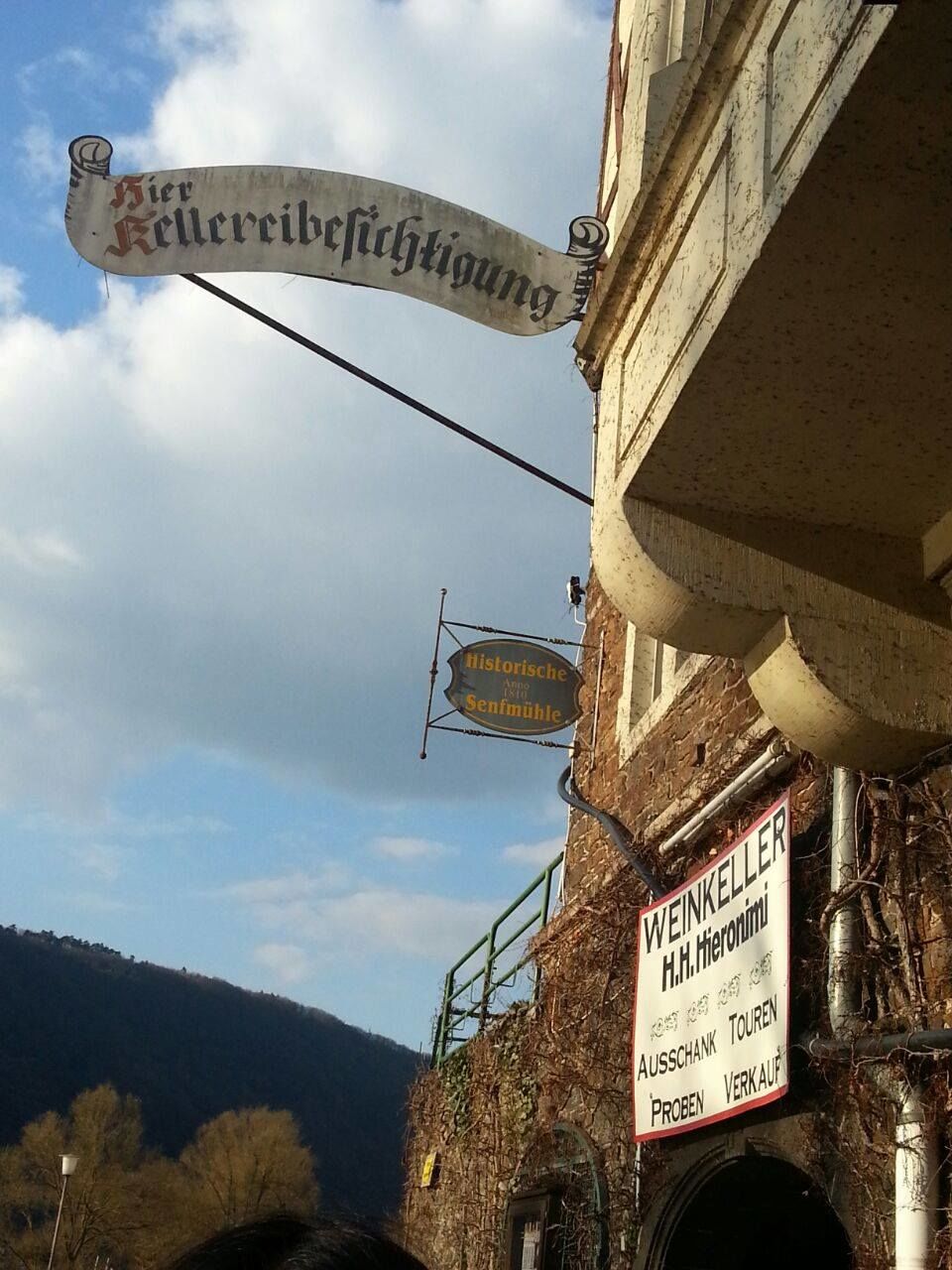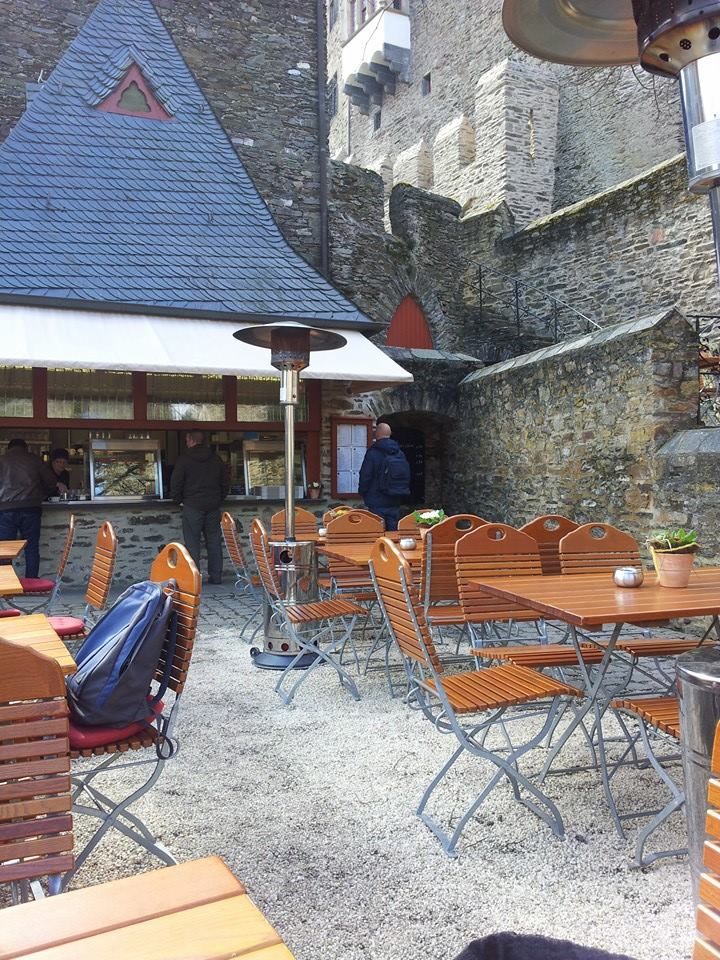 As the train pulls into the unmanned Moselkern station, few tourists who are audacious enough to brave a 10 kms hike back and forth, trickle out. On an Easter Sunday morning the feel of the town is ghostly, not a soul around. The bright sun and the blue sky render the small hamlet, picturesque. One begins the hike aided by the well placed signs, enroute are houses and shops that are at-least 200 years old. Of special interest is the Rathaus ( administrative building ) which dates back to 1535. Moselkern is a town in the district of Cochem-Zell in Rhineland Palantinate. One can drive or cycle across the Mosel Valley along the river by the picturesque long winding road. But for adventurous souls the Regional Bahn from Koblenz is a great option. The walk through Moselkern makes one witness flowing streams, abandoned factories and many interesting different styles of houses. It is a valley hence is surrounded by hills all around. The jungle track starts soon and can be treacherous during rains.
After about an hour one starts the hike up the hill, it is advisable to be careful as the track can be narrow and slippery. The hike is a good 1 to 2 hours long, one can rest on the benches, breathe and simply soak all the beauty in. The sounds of the jungle are unparalleled.
At the very moment one feels really tired, Burg Eltz peaks out and glistens in the rays of the sun. The sight is enough to invigorate and inspire one to make the last climb. The river drapes the edges of Burg Eltz and flows by as if caressing it. The bridge leading to the main gate is best described Tolkienish. There are two cafes atop the Burg with splendid views of the valley. Just grab a 'Apfel Kuchen' and 'Kaffee' and enjoy the view.
The hike down back to the town will be less strenuous and fast. One can hail the train and go forward to the town of Cochem. This is a medieval city and is different from Moselkern as it is flooded with tourists. However it has some magnificent views of the Mosel Wine Valley and gave us two of the most unique experiences. One is a 'Senfmühle' ( Mustard Mill ) dating back to 1810, where they grind mustard seeds and mix with unique ingredients like cayenne pepper, Indian curry powder, garlic, herbs etc, to bring out different flavors. These are best sampled with a bockwurst. Just beside the Mill is an inconspicuous looking cellar, don't be deceived, it is a Winery and serves the most delicious wines in the valley. One can sit and sample all of them as the prices are extremely affordable.
Sipping a glass of sweet white Reisling, by the sun-draped Mosel River is the perfect culmination of a beautiful weekend.