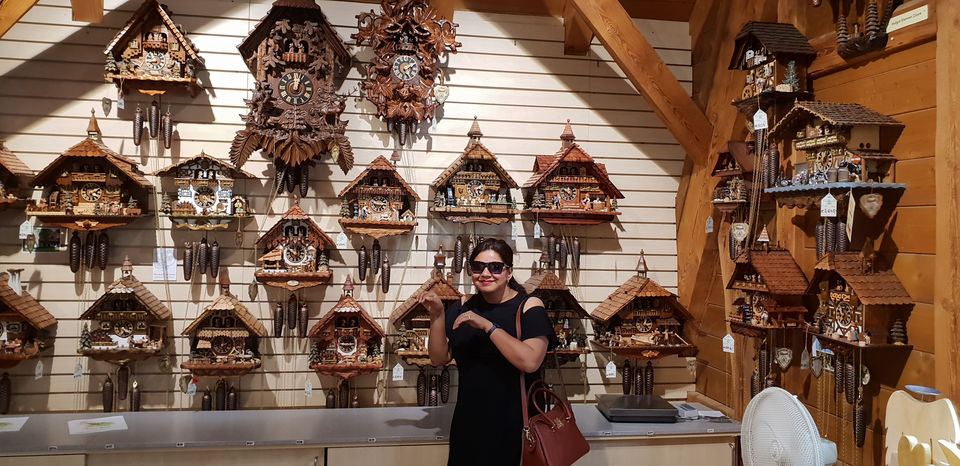 As we embarked for our first German travel, we were little disappointed that instead of visiting the all very popular Berlin , we were going to Heidelberg and a little known German City called Cologne. As the day progressed, we realized why exactly half knowledge is a dangerous thing and how badly we – myself & wife Nishtha, need to brush up our General Knowledge immediately. A few words about Cologne here will let you know why I am saying what I am saying .
Cologne is a 2,000-year-old city which is the largest city in the German federal state of North Rhine-Westphalia and the fourth most populated city in Germany (after Berlin, Hamburg, and Munich). Located on both sides of the Rhine river, Cologne forms the region's cultural hub which boasts of having one of Europe's oldest and largest universities.
But if I have to single out a particular monument housed at Cologne then it would definitely be the twin-spired Cologne Cathedral which is a landmark of High Gothic architecture, set amid reconstructed old town.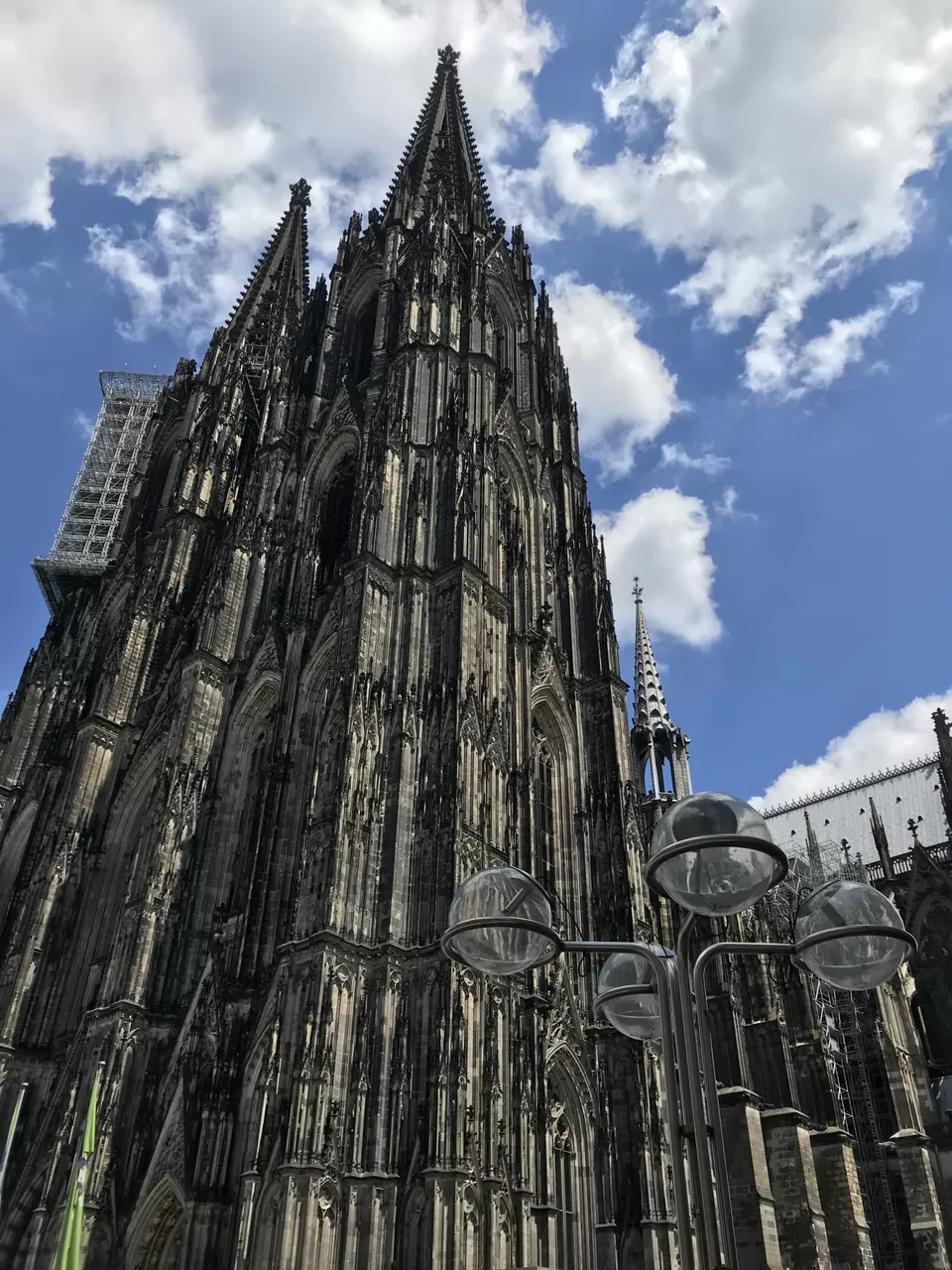 Honestly speaking , beautiful is too small a word to describe the aura of this Cathedral . And what makes the whole environment around even more lively are these live musical performances :
#Video : Live music at twin – spired Cathedral ,Cologne , Germany (Pl. Play at 480 p)
https://www.youtube.com/watch?v=w5DHivY4Jic
The whole set up around the Cathedral is very happening. (But why Church's walls are black ? Anyone ? Please leave your answer in the comments).It's kind of a city's central square with lots of hustle bustle . Among a lots of things worth a mention , following two stand out :
1. India wale Burgers : – It took us more than 96 hours of Europe Travel , covering 3 countries (France, Belgium & Germany ) before we finally found a McDonald in Europe where the serving staff do knew that for God's sake , Burgers can be Vegetarian too .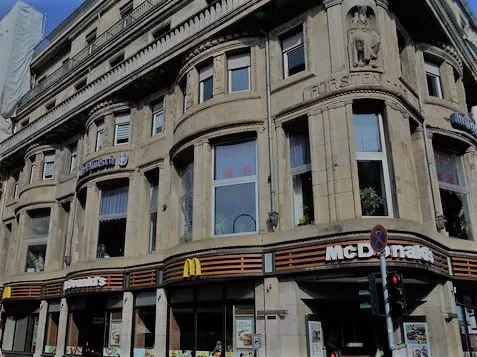 And my happiness knew no bounds when the lady on the other side of counter asked in Hindi , " Beta , Burger ke sath Cold drink bhi chahiye kya ?" (Would you like to have any soft drink with the burger, Son ?) I just could not control my tears of joy after hearing the word 'Beta' (Son) and though originally I planned to add only soft drink but out of emotional exuberance I answered , " Han Aunty , Coke , fries , Sundae and Mcpuff bhi de do sath mein ." We Indians are very emotional people I tell you, just 5 more minutes in that McDonald and who knows, I would have transferred at-least half of my properties in that Hindi Speaking Aunty Ji's name ( while that I don't have any properties in my name, is a different thing altogether ). So Guys , if you want to enjoy some yummy vegetarian food in Cologne , don't miss this McDonald adjacent to the church .
2. Lively Shopping Street : Why I have used the term Lively here is because people there were shopping along with singing & dancing their way out in very literal terms . Yuvi too didn't miss the bus either :
#Video : Dance & Music on the shopping streets of Cologne ,Germany ! (Pl. Play at 480 p)
https://www.youtube.com/watch?v=-5u2EhrDmQI
As for the shopping , among various stores , we found Galeria Kaufhof a very good one , simply because it housed a whole lot of things including apparels , footwears , etc. under one roof ( kind of Supermarket featuring all good brands ) and prices were reasonable too .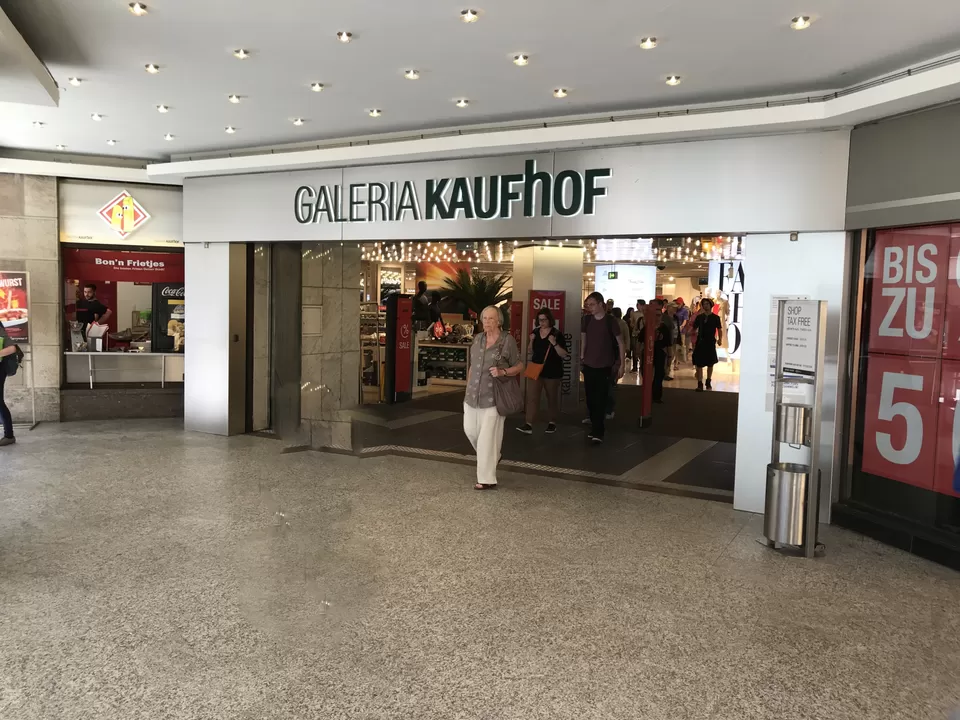 # Travel Tip : If you want to try a shoe or an apparel in any shopping outlet in Germany , (or for that matter, largely throughout Europe) then unlike India , please don't wait for some body from store staff to attend you in person. Simply help yourself , try apparels or shoes etc. on your own and get the billing done .That's it.No fuzz shopping.
Further ,throughout the market area of Cologne , you will find this particular no. 4711 predominantly written outside many shops.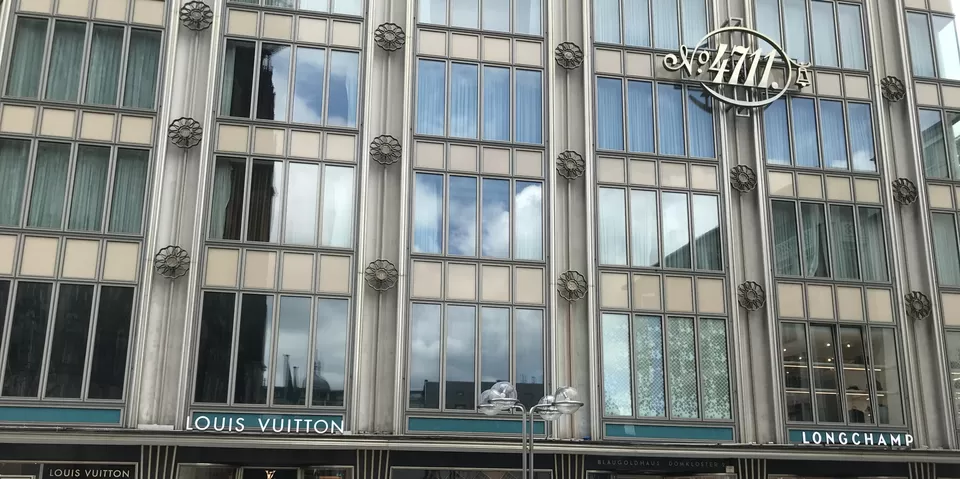 On inquiring about this mysterious number, we got to know that the 4711 is actually a fragrance product (not a perfume, as the locals specifically point out ) which is extremely popular among the tourists . It's called the 'Water from Cologne' .Because it has been produced in Cologne since 18th century , so it is allowed to use the geographical indication Original Eau de Cologne on the packing units. We too got ourselves a 4711 !! (4711 sounds like a James Bond secret wallet or something, isn't it ? )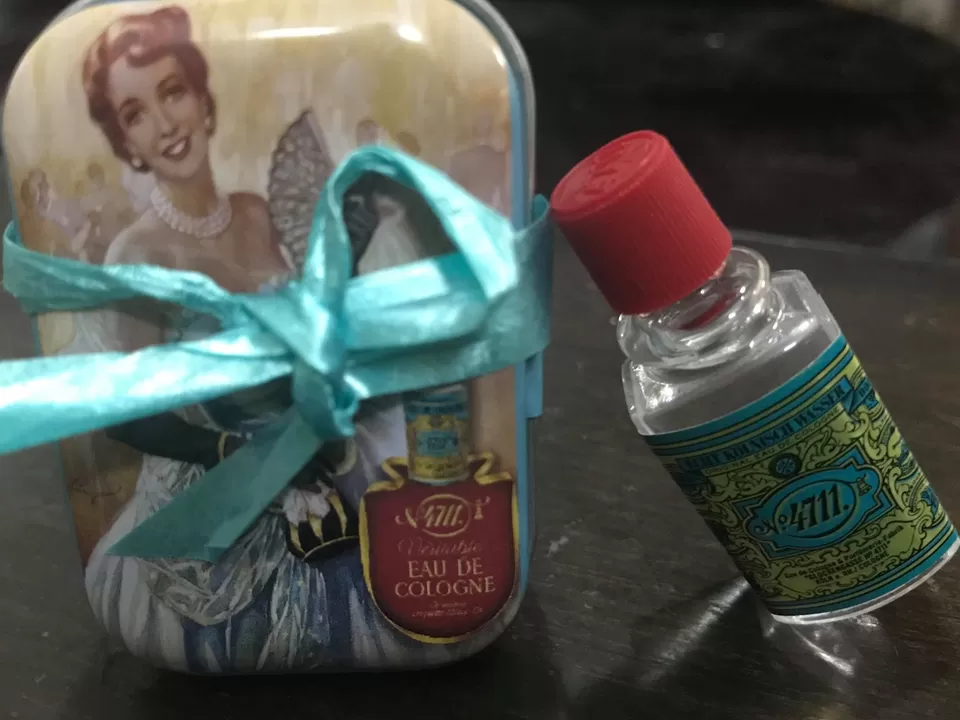 As we were about to leave for Heidelberg from Cologne , something happened which now seems interesting but at that time my heart almost sank . As Tour manager announced in one breathe, "Only cash will be accepted for all the add on tours that you will opt from here on and today is the last day to confirm your bookings.So help yourselves but remember , we will leave in next 15 minutes sharp" . Actually he did tell us a day before too but most of us pushed this task of getting cash to the last moment as we all were anyways carrying credit cards for other all practical purposes. However , as the situation demanded , I rushed through the streets to locate an ATM . After about a 5 minute walk , I found the one on a busy street. I immediately pounced on it , inserted the multi-currency card and boom !!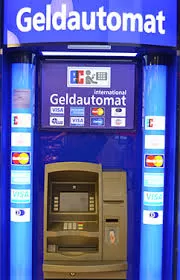 All instructions were in German language . With my card stuck inside and less than 6-7 minutes left for my tour Bus to depart , I panicked. As a reflex action , I just looked up into the sky in despair and a glance back to ATM screen brought me back to life as it read English . I got myself the desired cash , collected my card and reached the bus when driver had just ignited the engine . A minute there & a minute here would have forced me to take a taxi from Cologne to Heidelberg.
#Travel Tip : While using any ATM in Europe , insert the card and wait for few seconds till the language you know appears on the screen. It will happen by default.
Heidelberg is a town on the bank of Neckar River in southwestern Germany. Just like the Peeing Boy statue of Brussels, here too something in particular marks your presence in Heidelberg. And that's the presence of statues of the very famous bare backside baboon with mirror in his hand :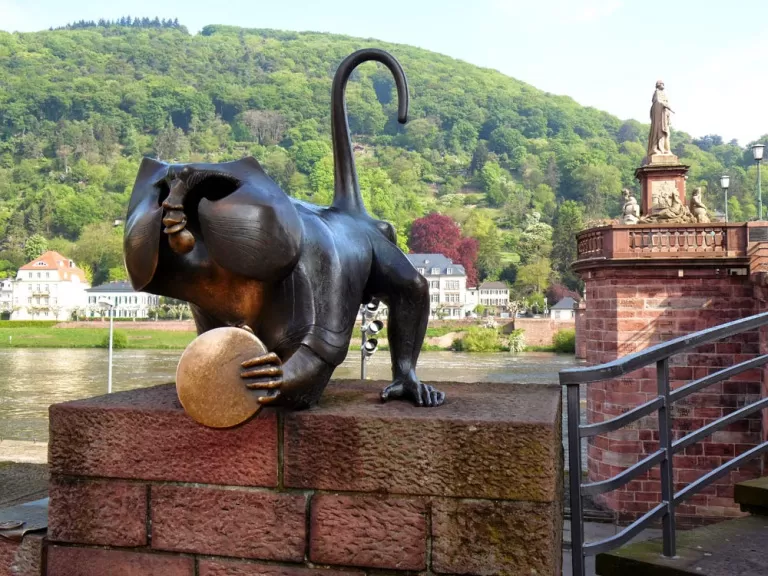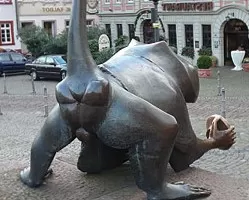 The story behind the statues, as was told to us , is that the bare backside of baboon is inclined towards a town called Mainz situated on the other side of river bank , as a symbol of mockery /insult while the mirror in the hand of the baboon is to signify & encourage critical self reflection among Heidelberg's locals . Whatever be the story , but the damn monkey needs to cover his back man !!
When we reached Heidelberg , the dials already read 4 :30 pm local time , yet it was so hot there as the Sun unapologetically unleashed the scorching heat . So we just clicked a few photographs on & around the old bridge before proceeding for Dinner & the Hotel .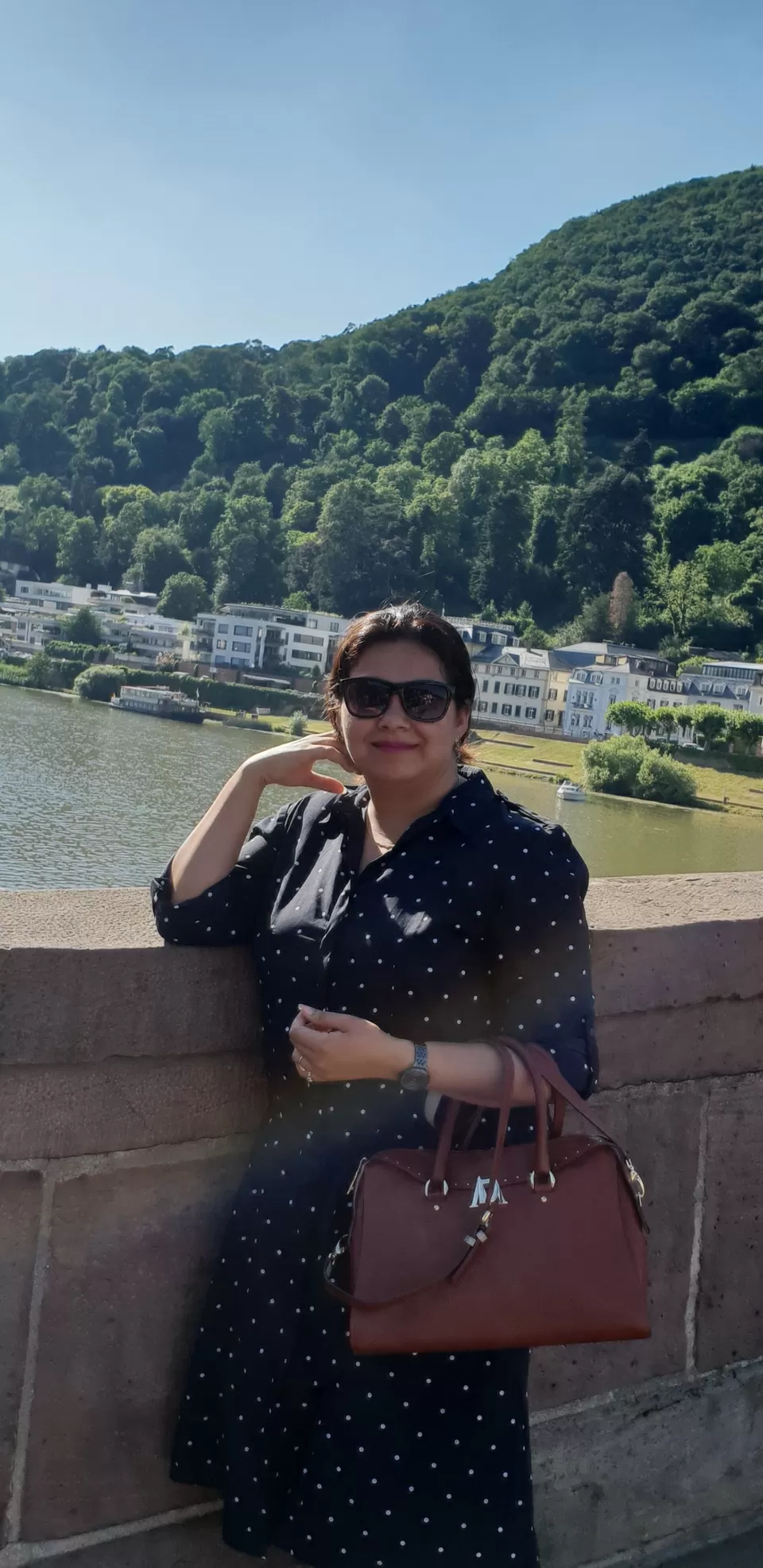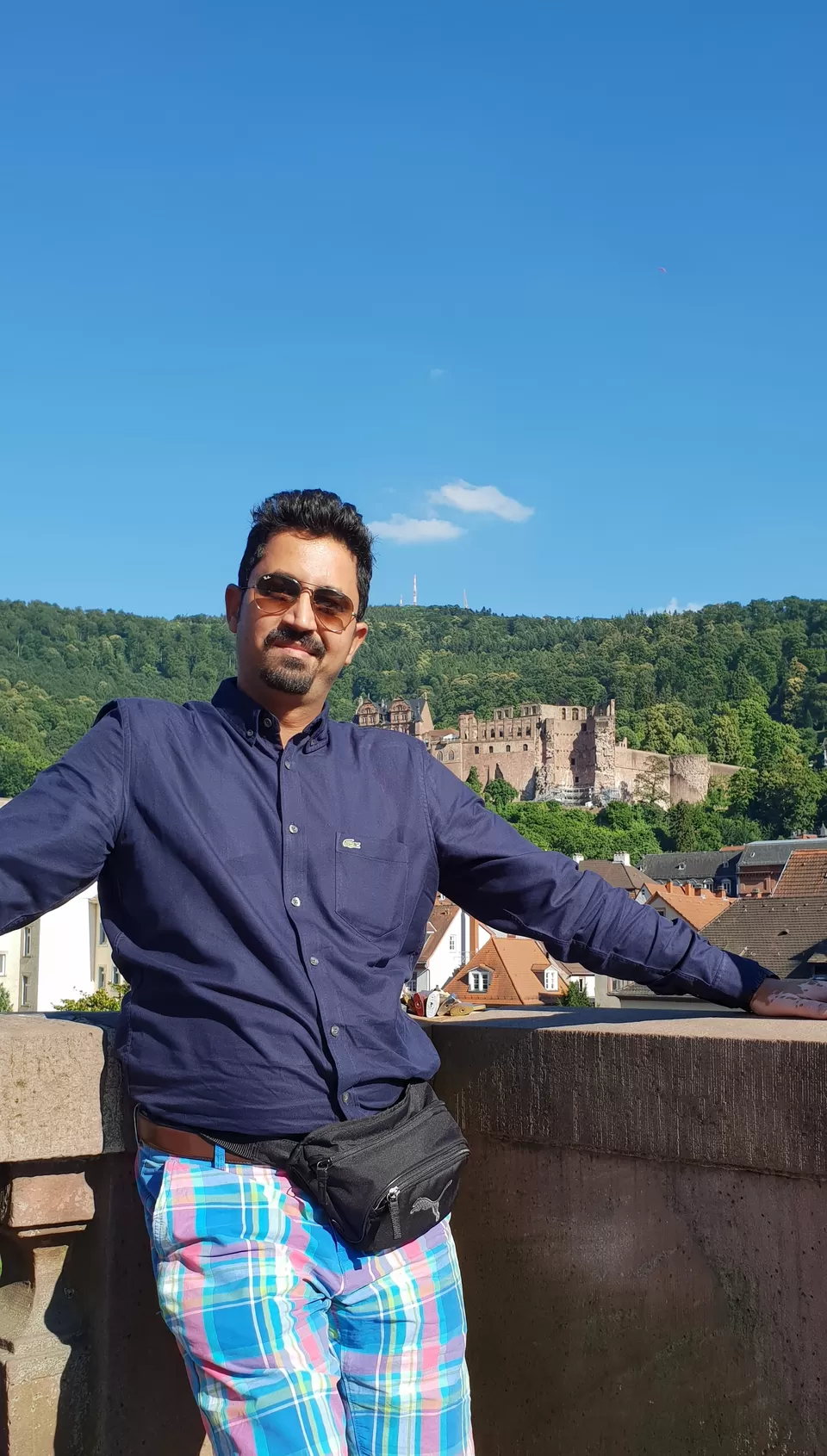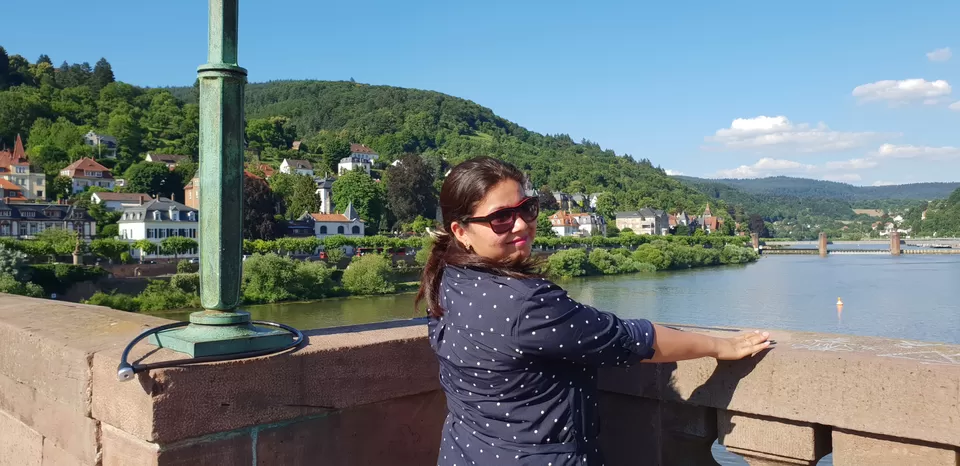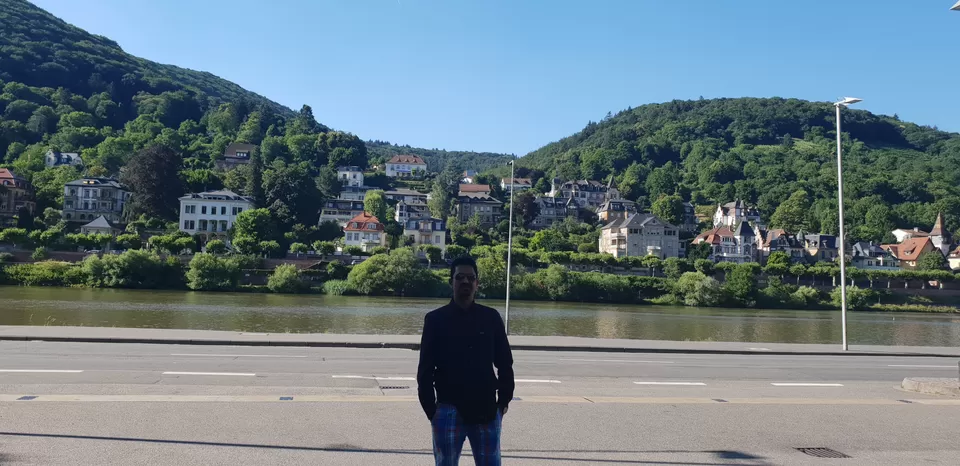 But no travelogue on Germany is complete without the mention of a particular region which we visited the next day , while on the way to Switzerland . And that's , the oh so famous Black Forests , Schwarzwald – the birth place and now the source of World's best Cuckoo Clocks . Wordbs just can't justify how magnificent the entire scene here was and I will just let these photographs do the talking.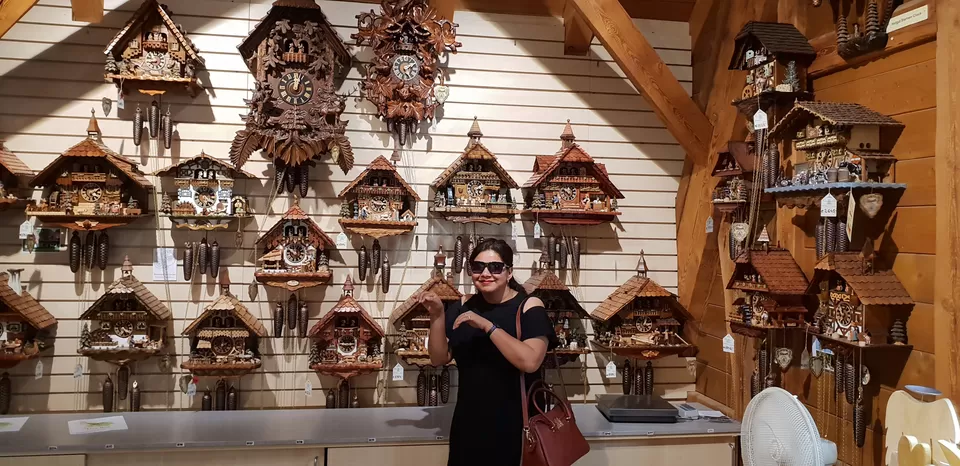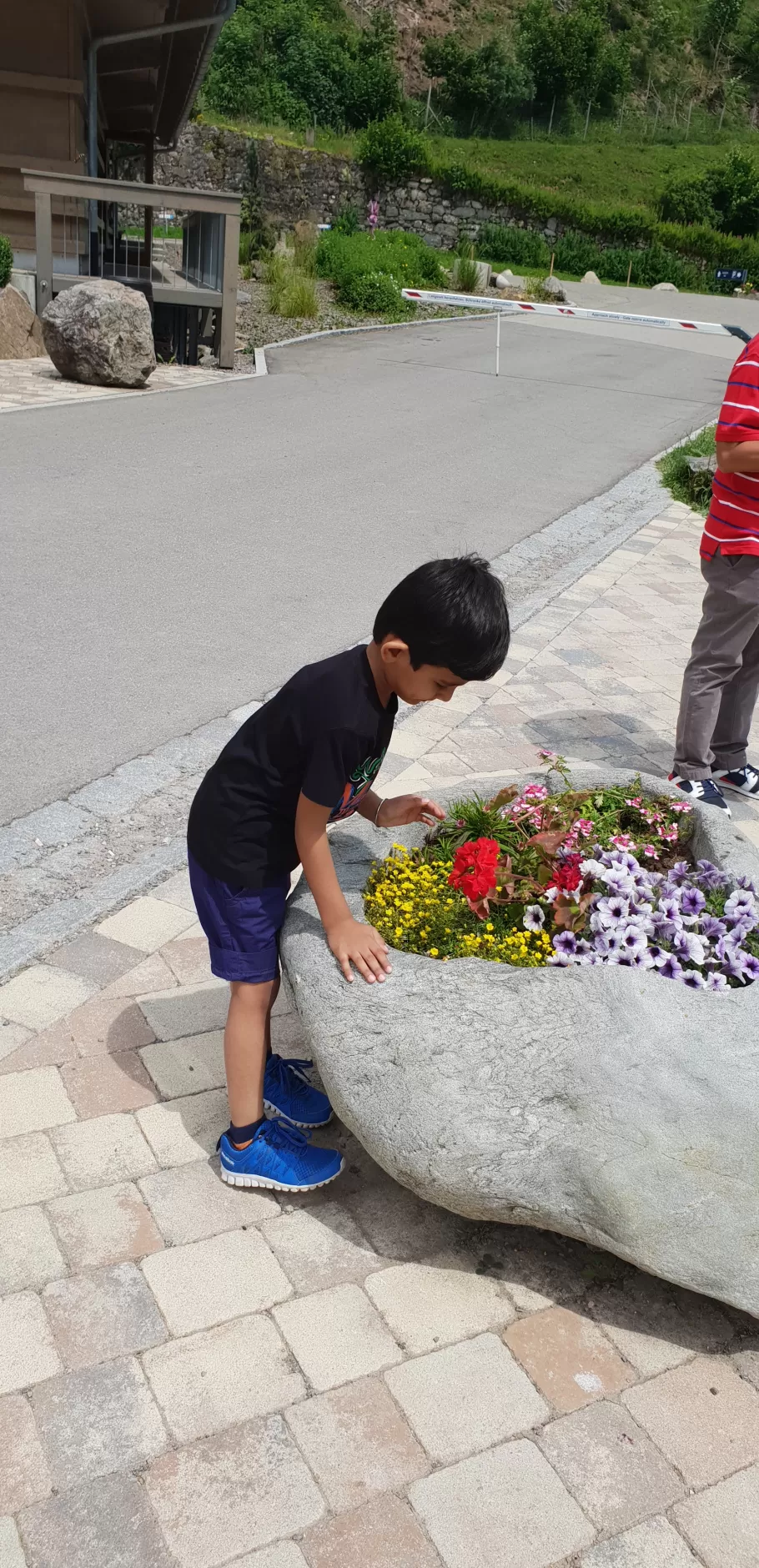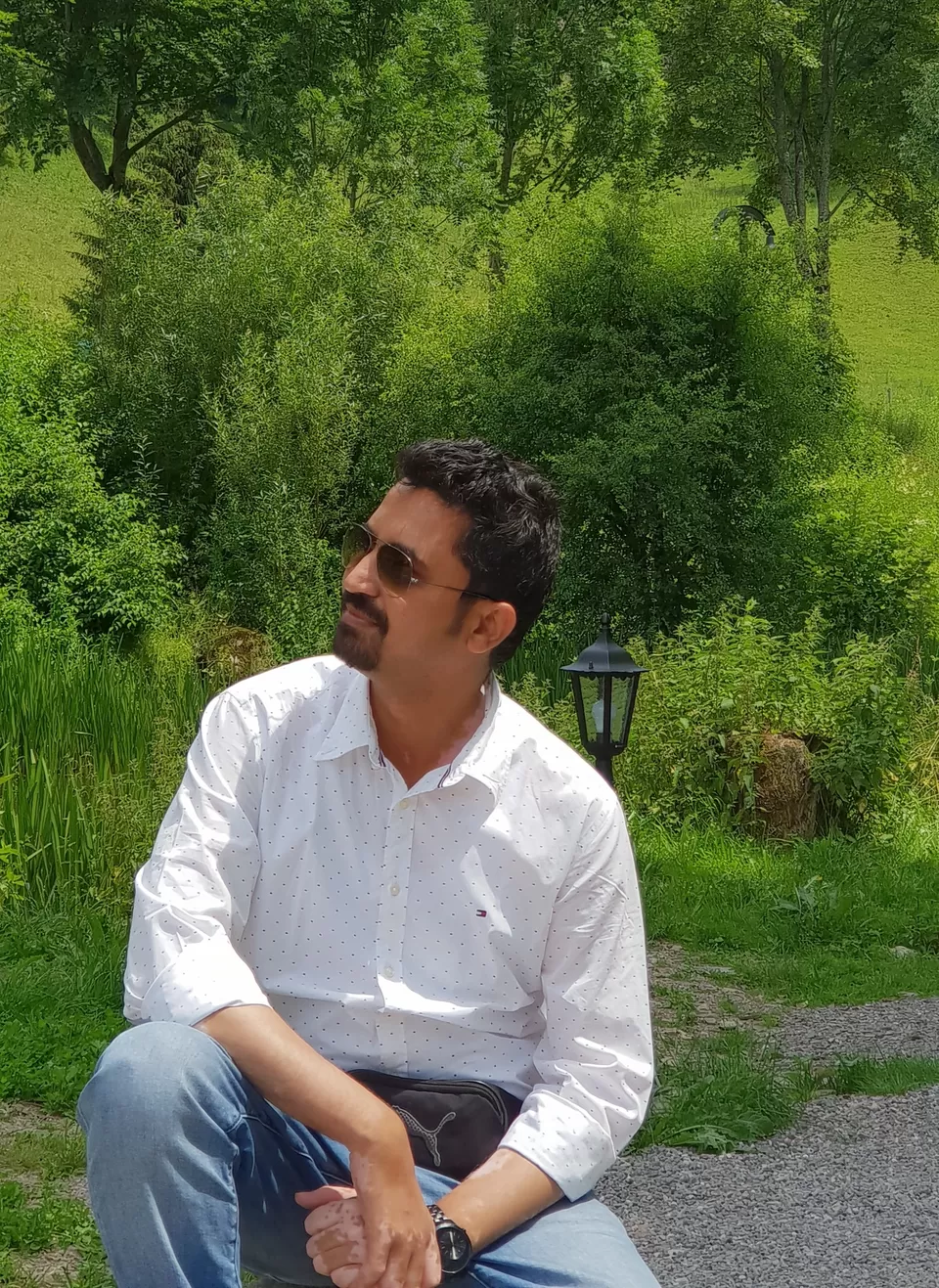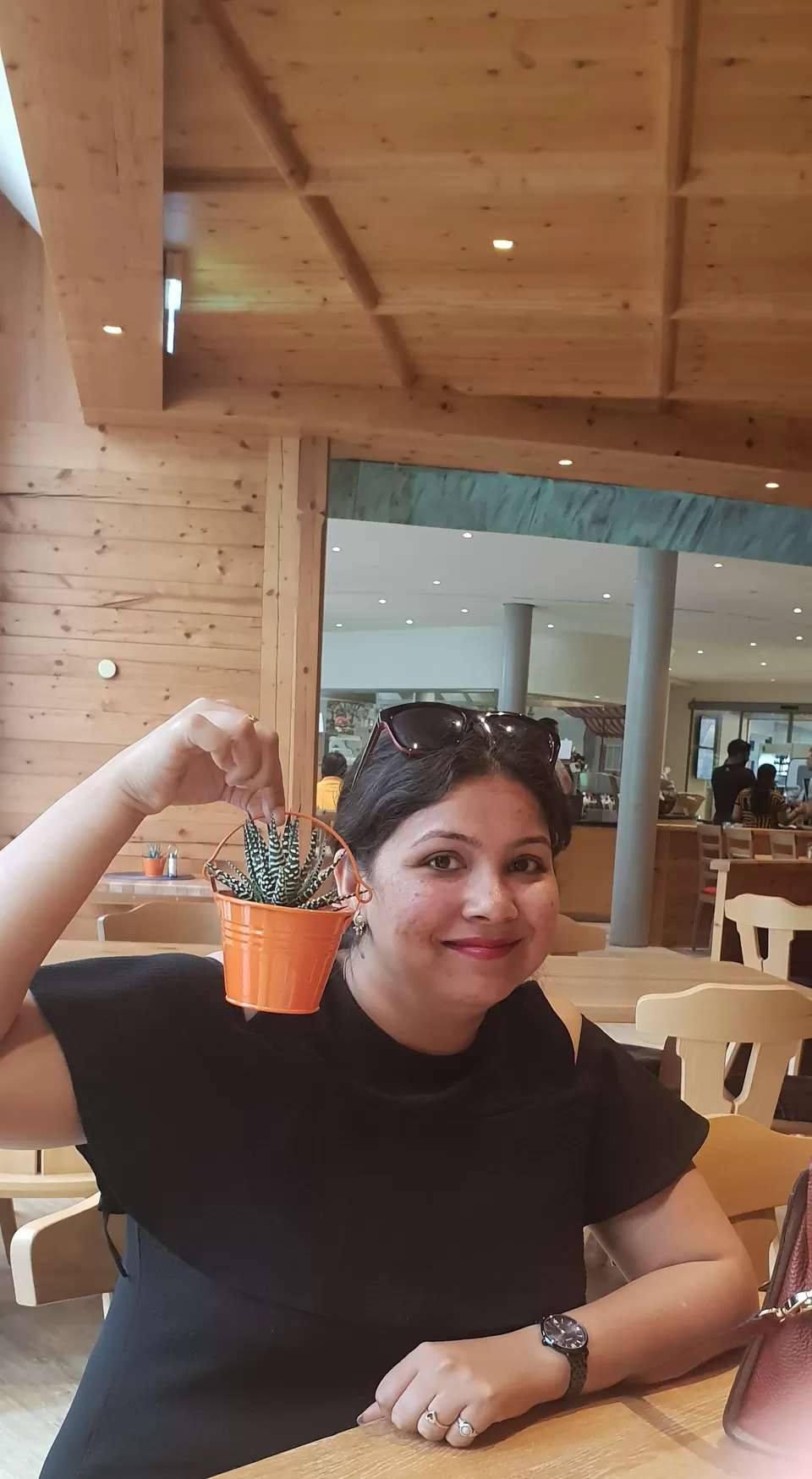 As the sun commenced to set in , we left for our last leg of Europe Vacations – Switzerland, which should actually be addressed as The Switzerland, for it's heavenly natural aesthetics . It's truly a heaven on earth . More about it in my upcoming blogs.Stay tuned !
Before we conclude , have a look at these really cute cars that we came across in Heidelberg.