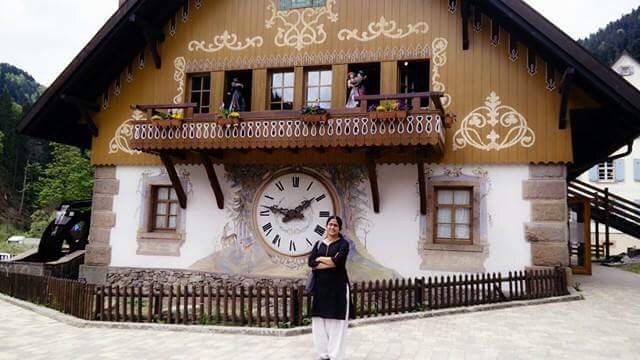 It was a part of our Europe trip package. So from Brussels, by road we reached, Cologne in 2 hours. The surroundings, buildings and the nature looked very beautiful. I am a nature lover, so my eyes picked every nature color, the far away peaks, the green fields, the tall well built, buildings, the beautiful small rivers that passed by, on the whole, I felt I am entering into a paradise, that will be very very memorable.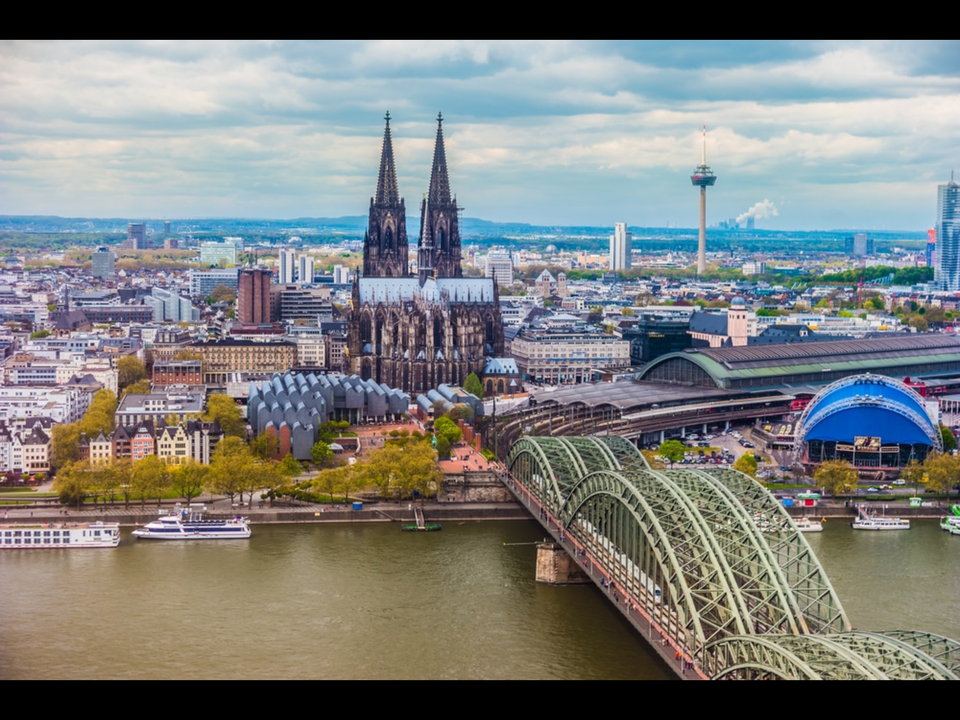 Let me give some info about Cologne☝️. It is one of the largest city in Germany, located on the North Rhine-west Phalia. Oppidum Ubiorum are the, first inhabitants of Cologne. It was called Rhine initially, but later was renamed as, Colonia Claudia Ara Ayrippinensium. Gallic empire ruled Cologne, for long years, Maternus was the first bishop of Cologne, then it was ruled by Frankish empire and then by Roman Empire and finally by French Republic. Düsseldorf is the capital city of Cologne. Rhine region covers the entire Cologne. Cologion, is spoken all over the city.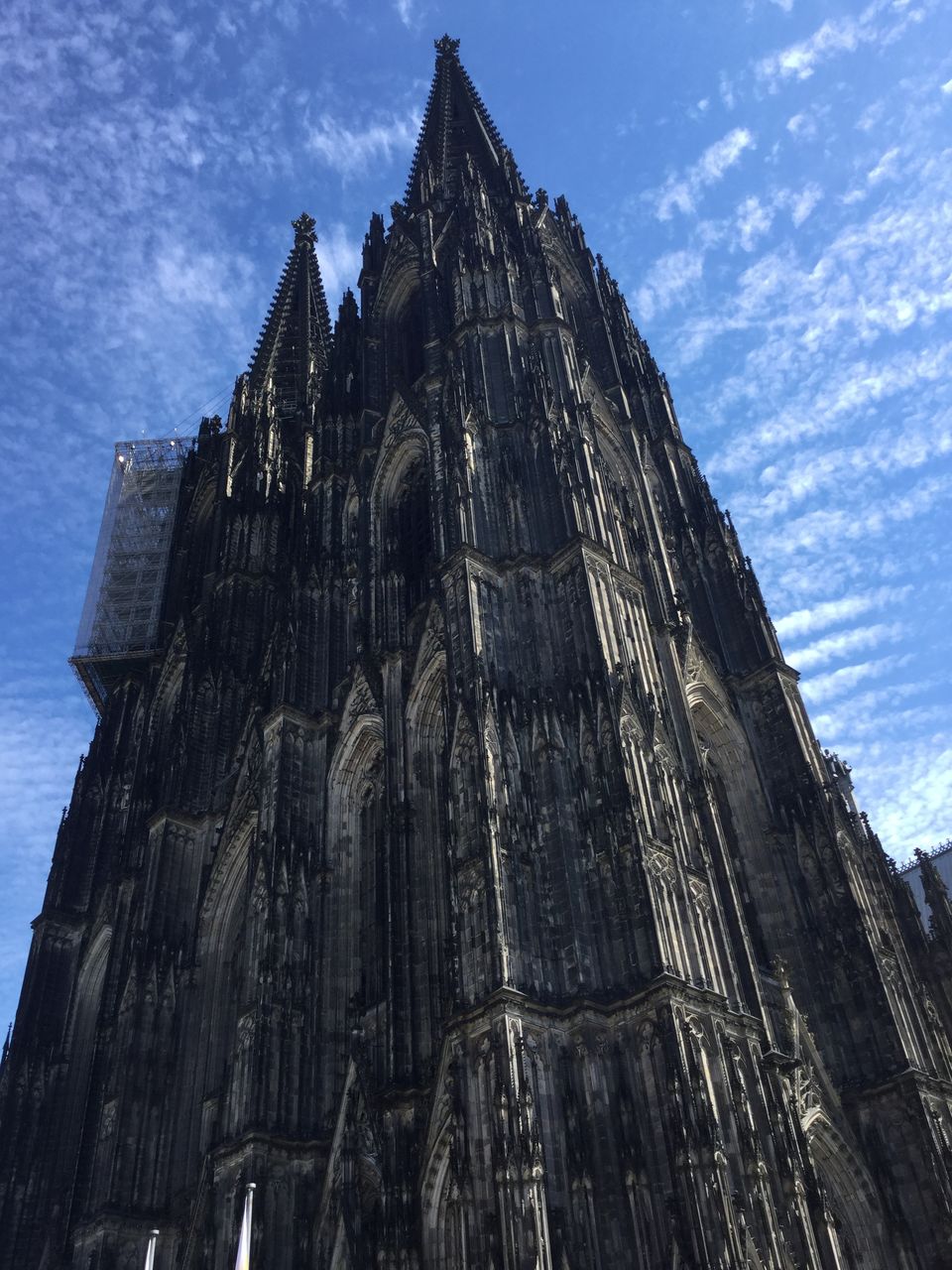 We first halted at COLOGNE CATHEDRAL☝️- where our guide gave us, 3 hours time to roam. Two huge, twin churches stood, right in front of me. It is a world heritage site, and Gothic architecture, prevail in the church. We were allowed only upto a point,where I had a view of the main prayer hall. This church is called, the main seat of Archbishop of Cologne, built in 1248. The first church, is called "Oldest Cathedral", while the second church is called, "Old cathedral" which was built in 1818. I sat in a corner, that had seats, and prayed. Wonderful atmosphere, which rejuvenated my soul totally.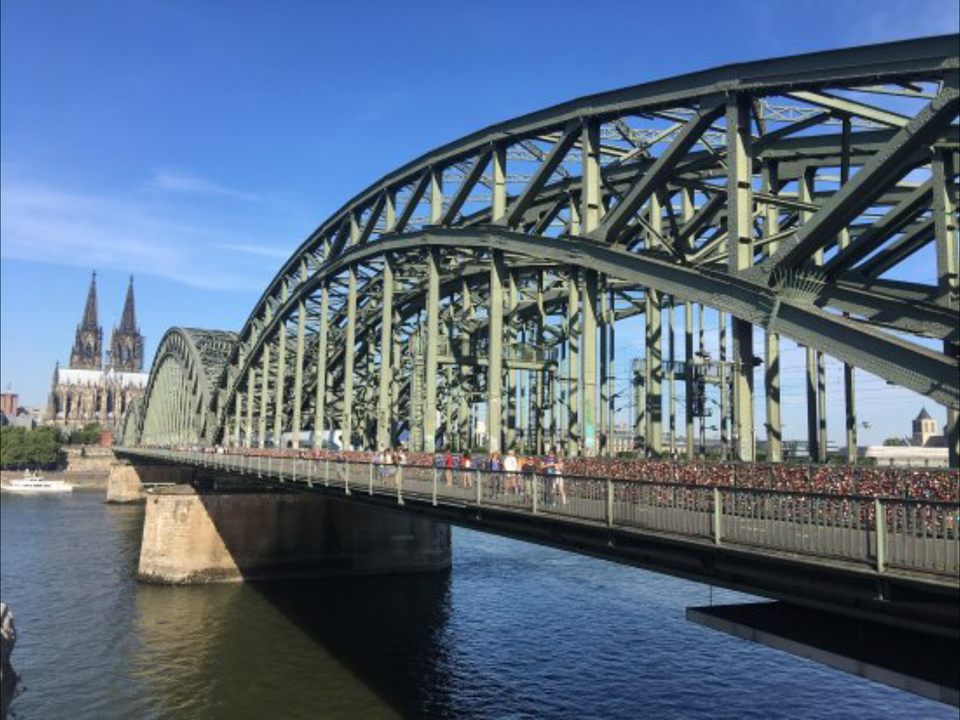 Next we proceeded to, HOHENZOLLERUM BRIDGE☝️- It is 688.5km long, which runs on river Rhine. A bridge that has both railway and roadway. Paulvanbrietenbach, constructed the bridge, which was later followed by Rudolf schmidt. As we walked from the church, towards the river, a long bridge was running. There are small shopkeepers, who sell knick knack things, lot of gift items, souveniers and more. There are locks, purchased and put on the grill gates of the bridge, as a tradition. The water, was so clear, that the sunlight, was penetrating deep enough, showing the movement of fishes. We had a long walk, up and down the bridge.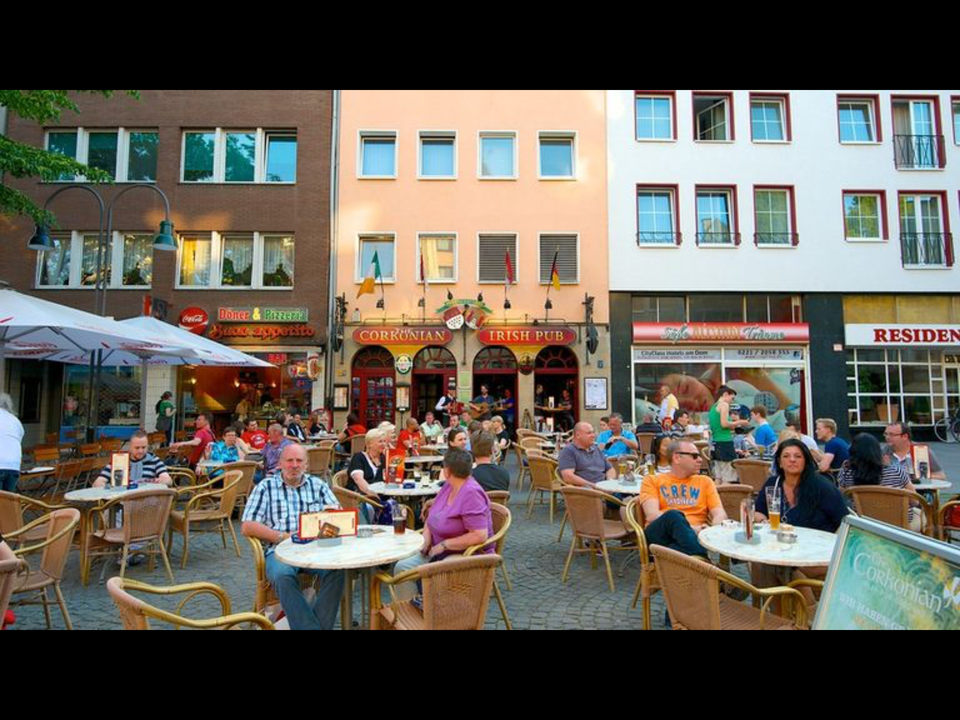 We had plans to shop, at ALTER MARKT☝️, called old market of Cologne, which is meters away, from the Rhine river and the church. It is a square, which is famous, for street food, games and shopping. All under one roof, though antiques are popular. Traditional German architecture, is seen all over, the market. This market is colourfully lit, in the night, and it is a place to hangout. Being a vegetarian, I found only coffee to drink. We visited a shop and bought, Eau De Cologne, hand kerchief, dining table covers and small decorative items, as a remembrance.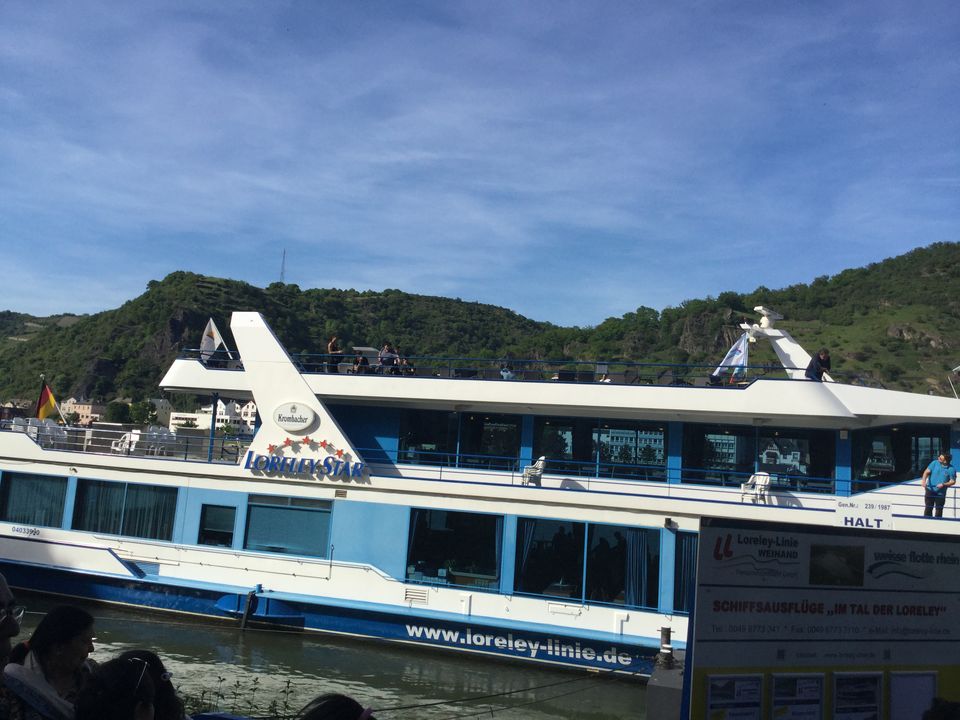 Three hours went by, with McDonald packed food, we assembled at the spot, mentioned by our guide. From there, one hour ride, by bus took us to the spot, where RHINE RIVER CRUISE☝️, is done. A beautiful river, surrounded by, hills, landscapes, small houses, gothic architecture buildings, Panaromic views, one hour ride on the cruise was arranged. It was a big cruise, that has upper and lower view. Since it was a hot day, we took the lower view, which had long table setters, facing the window, a bar, a restraunant, and a small rest room. The ride was too relaxing, for we had a chance to visualise the nature, and feel the cool air, circulating from the Rhine river.
We then returned to our hotel, which is an ancient building, heritage hotel, with stone floors and walls. Adjacent to the hotel, there is a railway station, where many of us sat, and saw the, up and down movement of frequent trains. We walked all over the streets, near the hotel and had a good sleep. Our next day openend, with German breakfast, where we checked out and moved towards HIEDELBERG.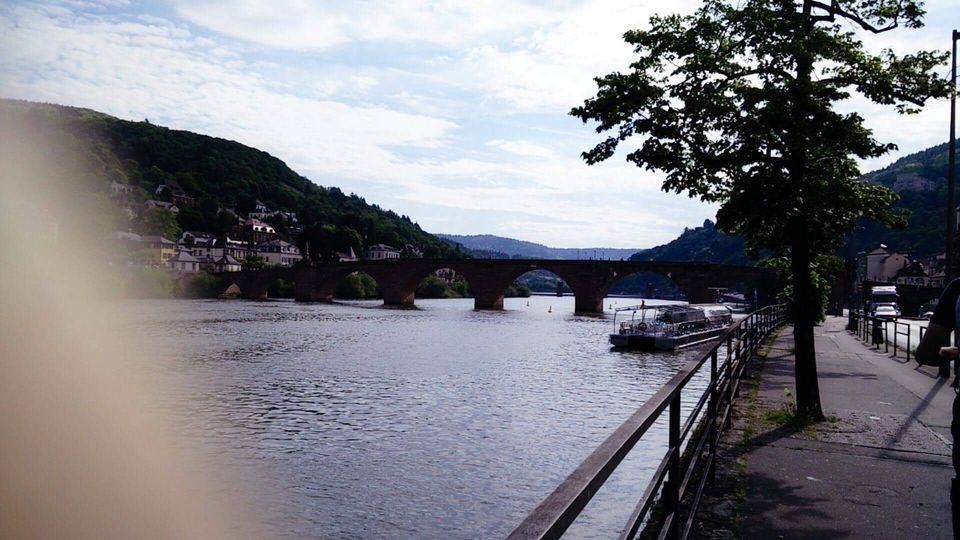 It ☝️,is called the university town of Germany, which is located, on the south-west Germany. Heiligenberg mountain ranges, run on the right bank, of the river. It is called Mountain of Saints. There are many churches, surrounding Heidelberg. A beautiful town, with lot of walking path, and cycles to ride. There were lot of picturesque views, where all you have to do is, sit and admire.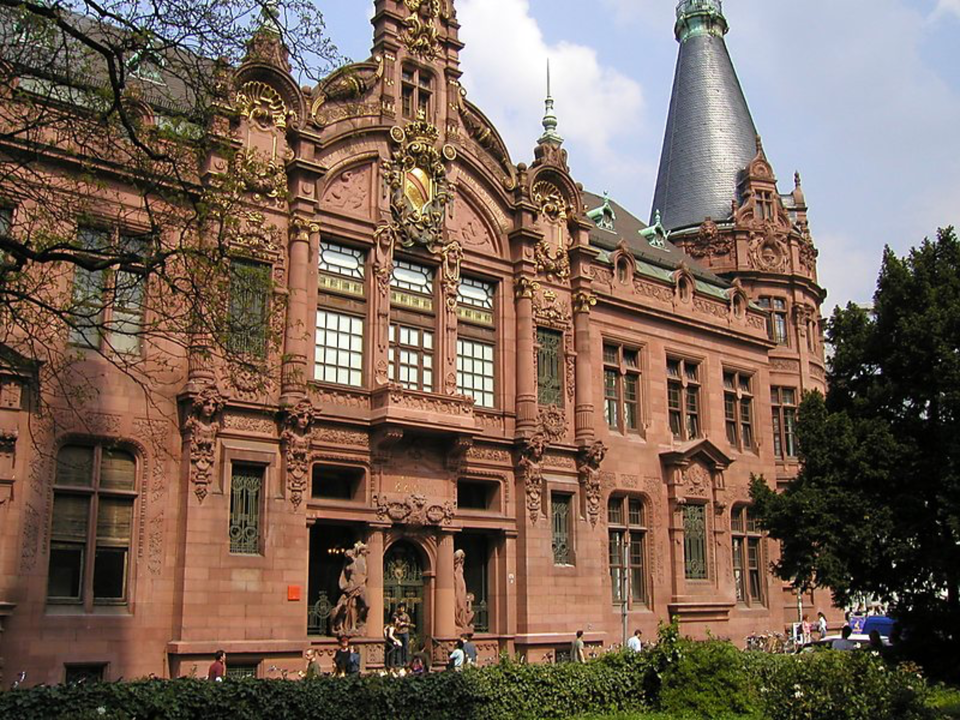 HIEDELBERG UNIVERSITY☝️- One of the oldest European institute, popular for higher education. There are two urban areas and several buildings, which are denoted as historical buildings. A university, popular for social science, law and humanities. There are separate wings for science, medicine and natural science. We walked from one end to another end. The roads are small and narrow, and built up and down. While walking, I noticed the Gothic architecture prevailing. There are lot of cafe shops, and eateries around. The university, has a huge campus, with a huge parking space around. There were lot of flora, surrounding the university. Every road end leads you to another road, which joins at the main road.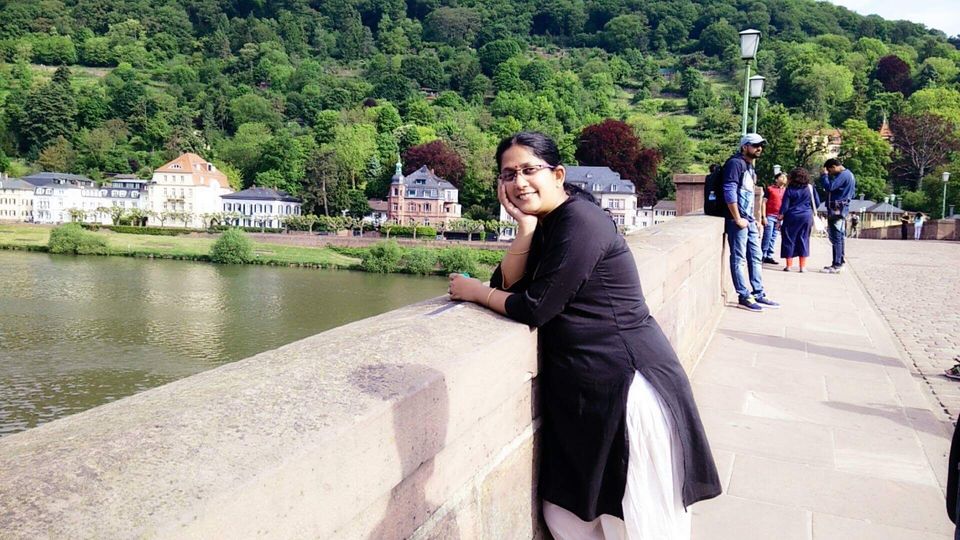 Walking we reached the OLD BRIDGE☝️, which is few metres away, from the university. It is called, old bridge-Alte Broche, which is in arch shape, that crosses the Neckar river. This bridge, was constructed in the year 1877. It was built by Romans. Standing on the bridge, and admiring the slow flow of river, is indeed a sight to watch. The statue of a monkey, at the entrance of the bridge, is popular. In the statue, the monkey is seen with sign of the horns. The belief is, rubbing the mirror, that the monkey holds, brings good luck.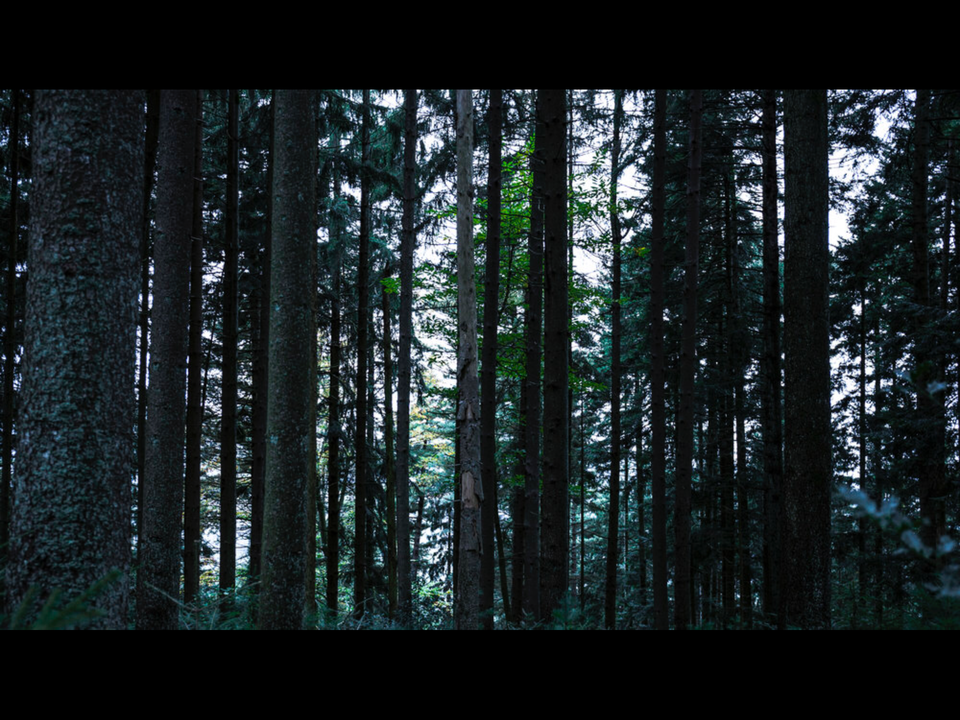 From Heidelberg, in two hours time, we reached BLACK FOREST☝️, a large forest, bounded by Rhine valley, which is pronounced as Schwarzwald, was our next stop. The ride up the forest, has exotic views. The entire forest is so thick that, seeing sunrays, is difficult. The fresh smell of the trees, variety green Color, sound of forest birds, almost many of us didn't realise, we arrived, until our coach stopped. The views are mesmerising. Feldberg mountains, cover this whole forest. Danube, enz, Rench rivers flow, all through the forest.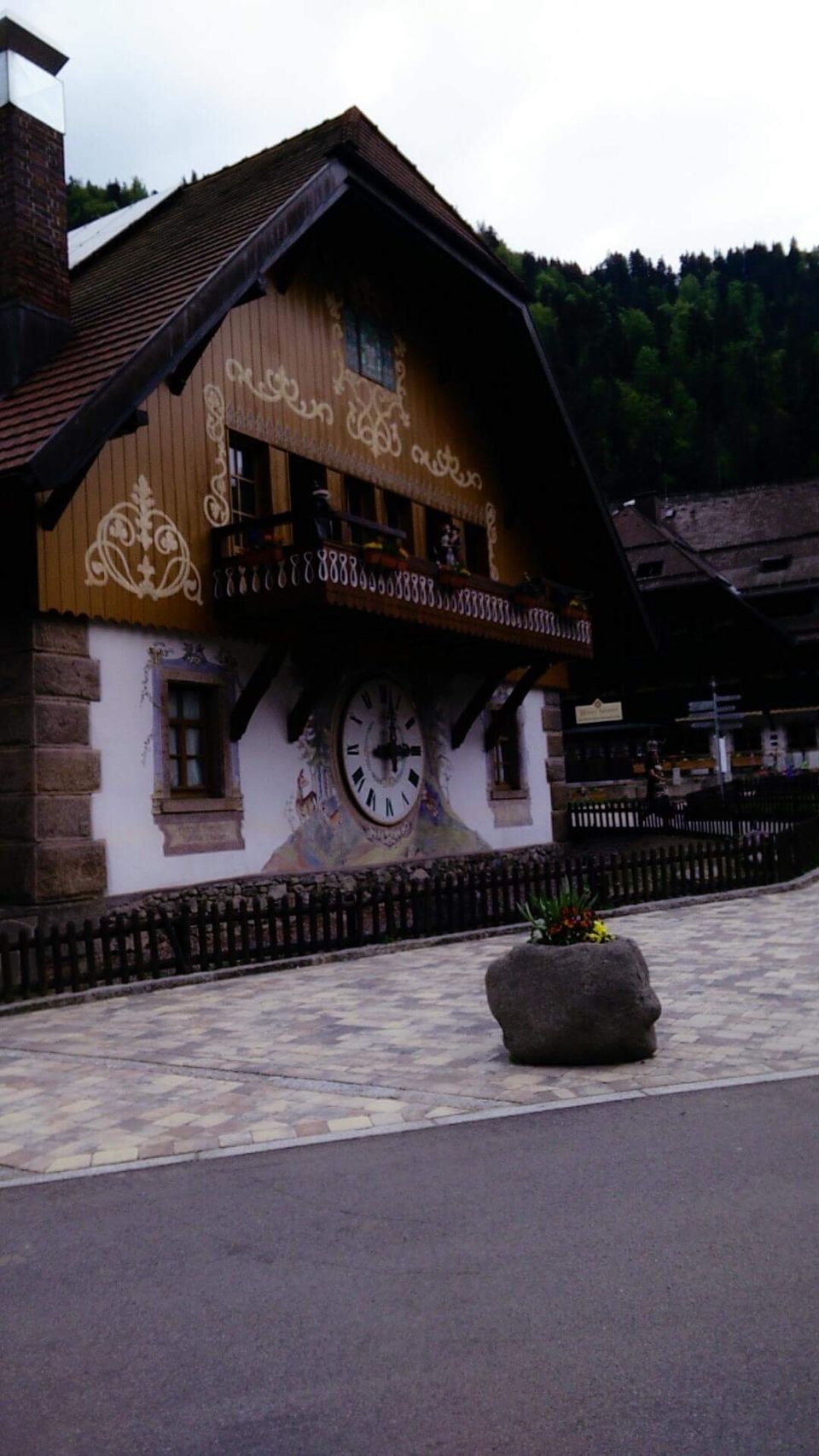 Getting down, the bus, inhaling the fresh air, we walked towards the CUCKOO CLOCK☝️. A huge cuckoo clock, beautifully structured, stood in the center, which is surrounded by mountains, and lakes. It is called, the cuckoo palace. We were taken inside, to visualise the making of the, cuckoo clock. A clock, made out of wood case, carved, where when clocked, a charming bird pops out, singing "cuckoo cuckoo". It is also called ornamental clock. As we were allowed to see variety cuckoo clocks, we were lead into a shop, that sells lot of items. A live performance, took place, where two dolls-a man and woman, popped out, to dance, with a soothing music, where at the end, the cuckoo bird, comes out and cuckoo's accordingly.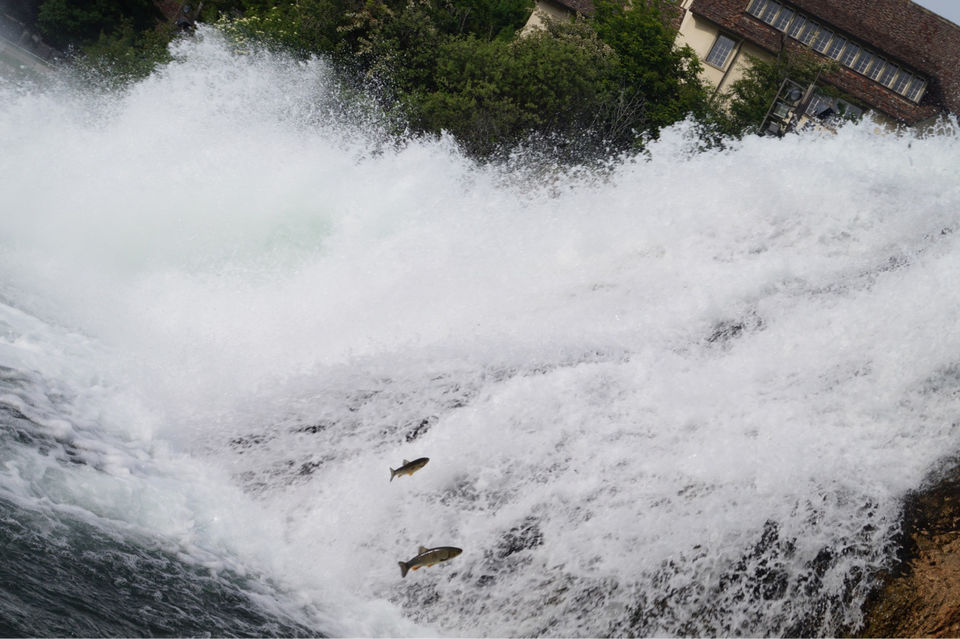 It started raining by the time, we completed our lunch. Our next stop was towards, RHINE FALLS☝️. The largest falls, located on the border between schaffhausen and Zurich. It was our last stop, at Germany. As our coach, took bends to reach the falls, there was a view, of the falls from a particular point. It was so beautiful, I have no words to write. Standing in que, with given time, we did a boat ride to see the falls. There is a staircase, that is steep and narrow, climbing we had a full view, of the falls. Worth castle, was visible, from a point. Waiting for the boat, we visualised a beautiful nature sight-Two fishes, black and grey in color, were jumping in and out of the falls.
Getting back to our bus, heading towards Switzerland, bidding a small bye to Germany, I felt Germany is a land of variety landscapes, mountains, forest, a land that is filled with lot of spirituality, a popular tourist destination, that has very rich history and cultural background, and that I am lucky to visit Cologne a part of Germany, which gave me immense peace, that made me smile, even today, as I write about Germany after a year of travel.