Goa is one of my favourite places. It has so much to offer to every individual. While some areas are full of tourists, North Goa happens to be really serene and quiet. The drive along the narrow roads surrounded by lush green grass and hills is just an experience that's out of this world. Talking about the food, it has the yummiest, lip-smacking varieties of food from all over the world. While eating is an experience, I strongly believe that with a beautiful view, the experience is way more incredible. Here are a few places I love to eat in North Goa.
1. Thalassa, Vagator
This place is located on a cliff in Vagator overlooking the ocean. It's a Greek restaurant and the ambience makes you feel like you are in Santorini, a vibe that's compounded by breathtaking view! This place is super-crowded during the night, however, the view is no less amazing if you are a morning person, especially since you don't have much contest for the view. While here, I particularly loved their Greek Yogurt with Honey and Walnuts. It was just divine.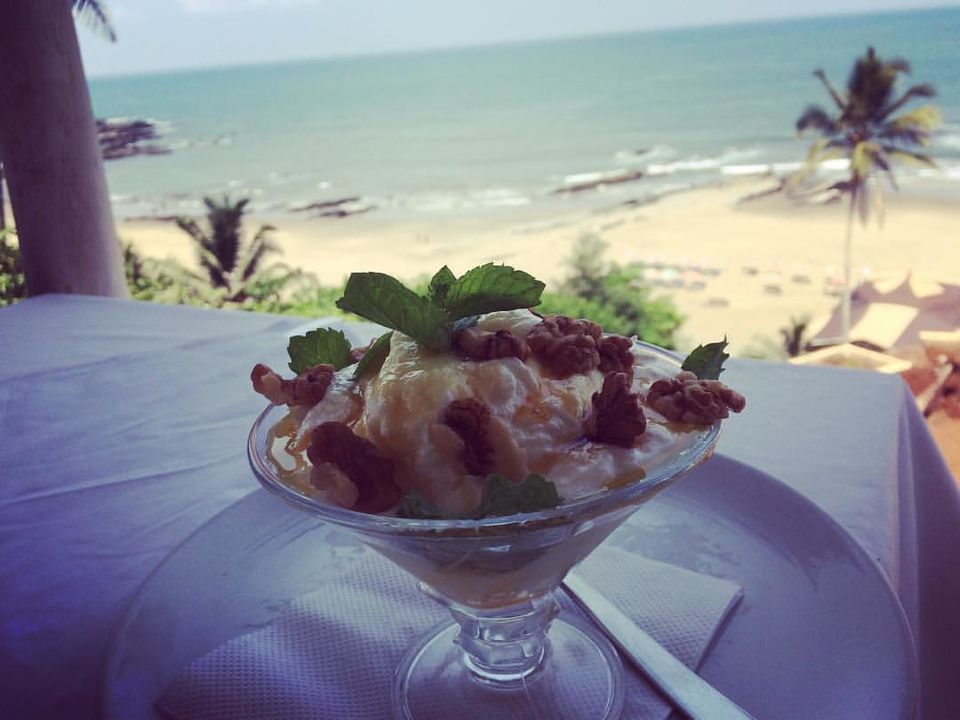 2. Montego Bay Beach Village, Morjim
Located right by the ocean in Morjim, Montego offers a good range of breakfast dishes. A must-eat here is their Banoffee Pie, so make sure you ask them specifically for it. If you are staying in other parts of Goa, you can simply make it a day-trip, take a dip in the sea, and chill in the cafe. A small walk along the beach is most recommended.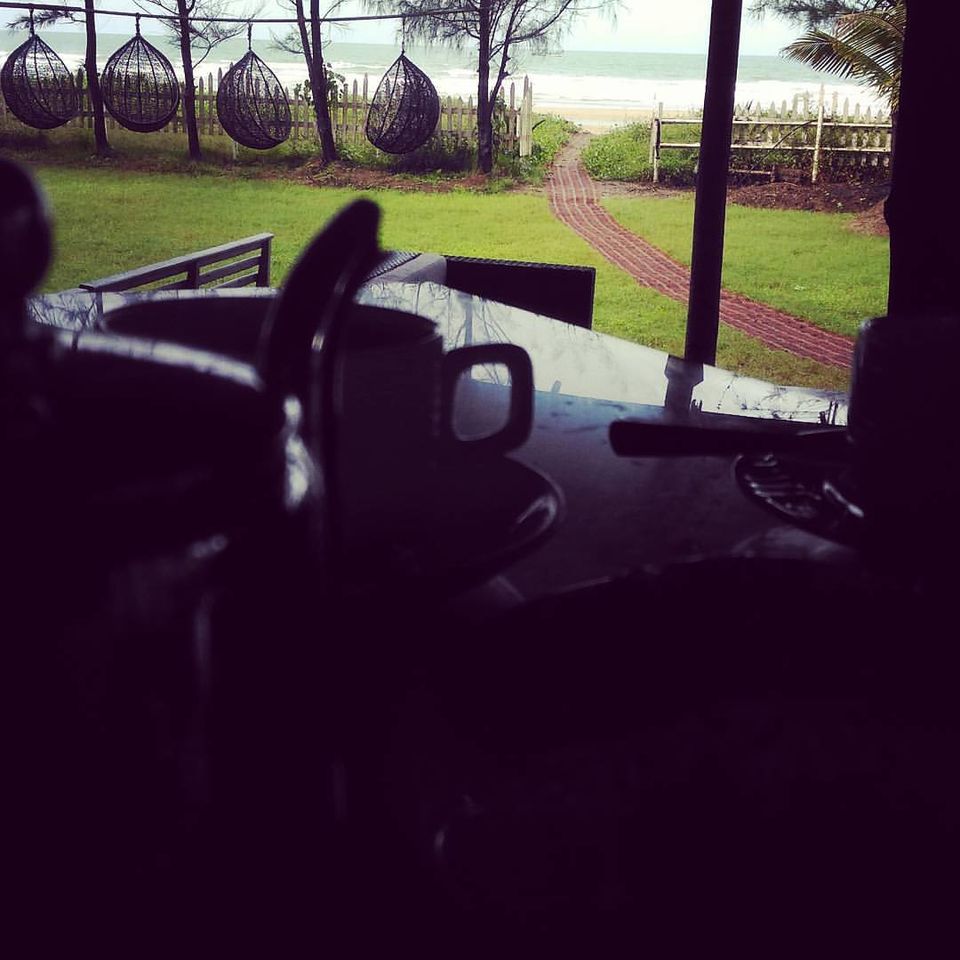 3. Local stalls in Anjuna, Anjuna Beach
If you happen to visit Curlie's, you'll see some local stalls on the beach at night, making Maggie and Chai. A must-try here is the Bun Omelette. Grab one for yourself, walk along the beach at night with music from the nearby shacks, and watch people release glow lanterns along the shoreline; the cherry atop a truly scrumptious cake.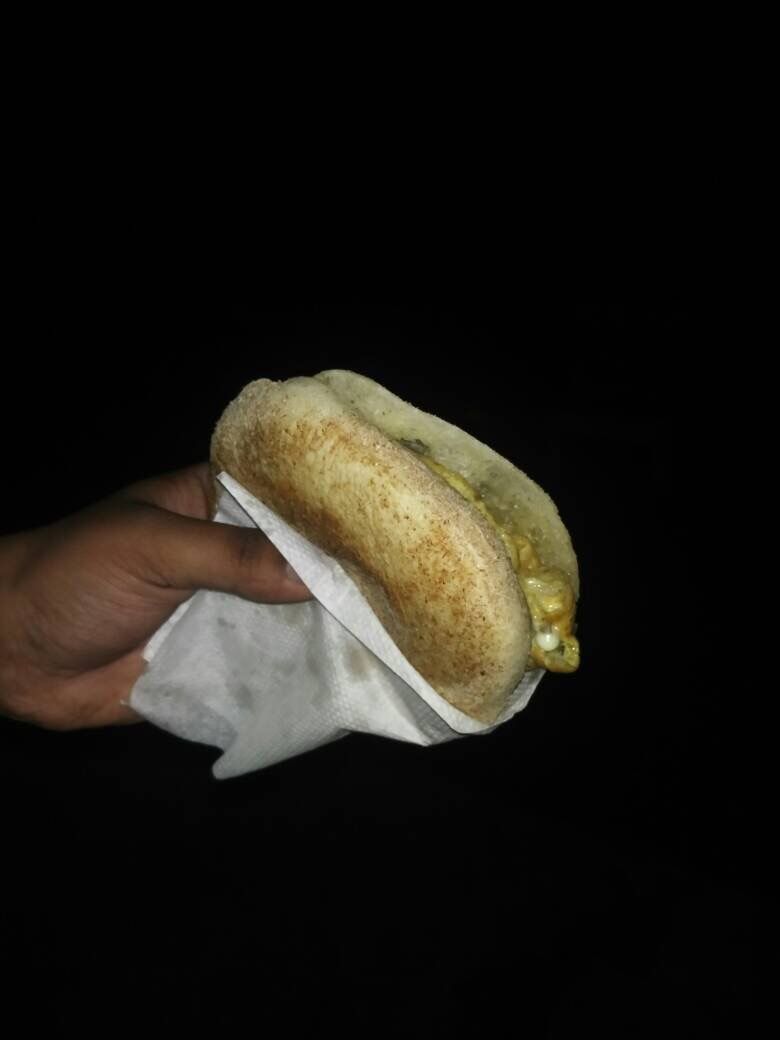 4. Antares, Vagator
Located on a cliff in Vagator, Antares is an Australian restaurant offering really good food with beautiful views of the sunset. The Asian Noodle Broth was my favourite at this place.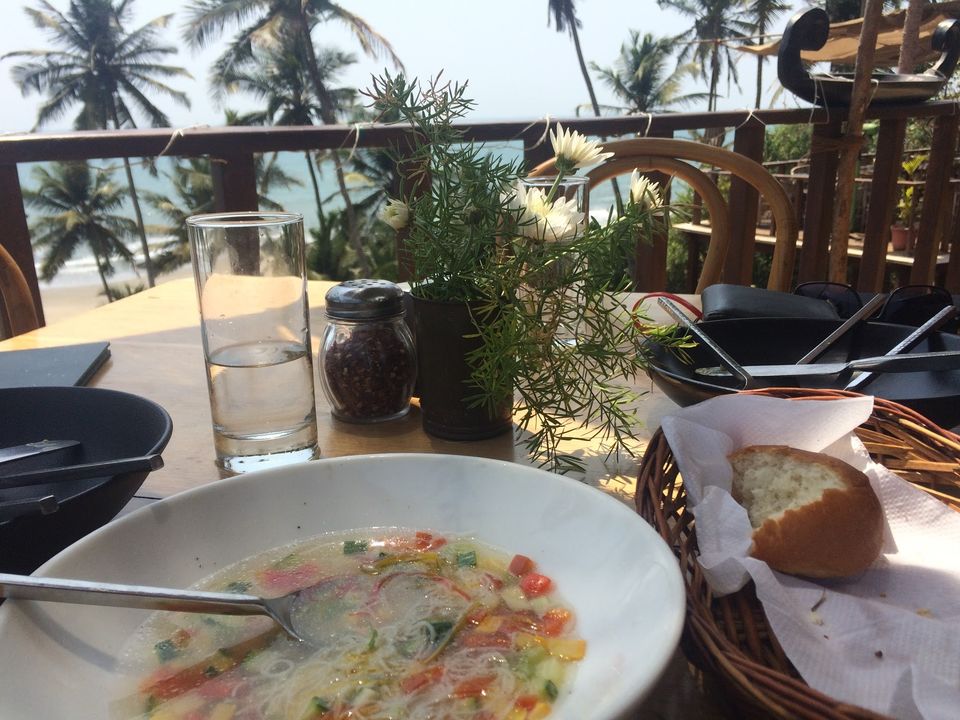 5. Eva Cafe, Anjuna
One of my most favourite places in Goa, this is a small cafe right by a very rocky and secluded beach in Anjuna. Everything here is a must-eat. If you are a morning person, go there for breakfast. Their Homemade Carrot Cake will steal your heart away. Don't just take my word for it, go grab yourself a slice!