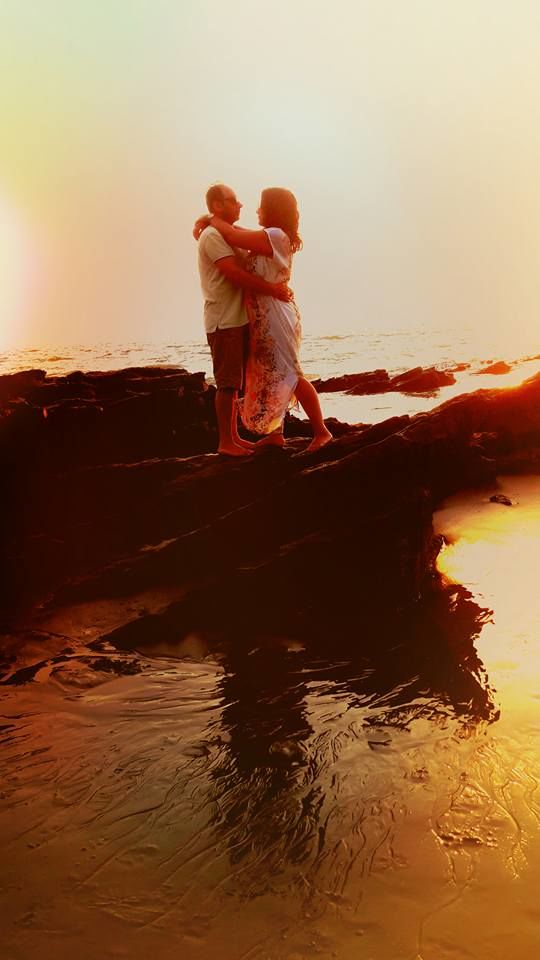 Goa, a city with a life span that never perishes! It is a peaceful mundane abode to the restless lives of the metropolitan cities. Known for its wild and free spirits, I had a chance to soak in Goa which was serene, healing and charming all at the same time.

It was March end and everyone suggested to NOT explore Goa in this almost 'off-season'. But something inside me kept telling to 'Go Ahead'.
Being a married woman with a kid of 7 years, I kept wondering what Goa would feel like after my adventurous trips earlier. I had to ditch the option of a raging Thar and settle for an i20 Grand, avoid the crazy nightclubs and discover gorgeous urban cafes, and avoid the loud shacks on the beaches and instead enjoy the peaceful Goa I never heard or read about.
Why you CAN choose a car over Thar or two-wheelers
Since the temperatures are not great in Goa during the March end or at the beginning of April and I was travelling with a kid, we had to rent an i20 instead of an exciting Thar or two-wheeler which eventually turned out to be the best decision of the trip. It was a sexy red-coloured latest model of i20 and extremely comfortable in that weather. Whether we were drenched at a beach or geared up in our best for a romantic evening, the hatchback gave us all the comfort. Fitted with a great music player, our drives were full of music that used to set the tone for the day. We could shop and load our vehicle with food and drinks because of the boot-space which would have been a little difficult with at least two-wheelers. It kept us safe from the scorching heat of sun and hence I and my daughter got saved of the stern sunburn.
Why you CAN choose a villa over a shack/hotel?
The best thing to do before deciding on your hotel is to figure out which area of Goa you want to stay around. We wanted to be close to the popular spots of North Goa - beaches of Anjuna, Vagator, and Baga. So, I chose a villa accommodation close to Vagator beach - Amour Resort. The choice of villa always works best since you get to stay away from the formal environment of a hotel. It almost feels like home.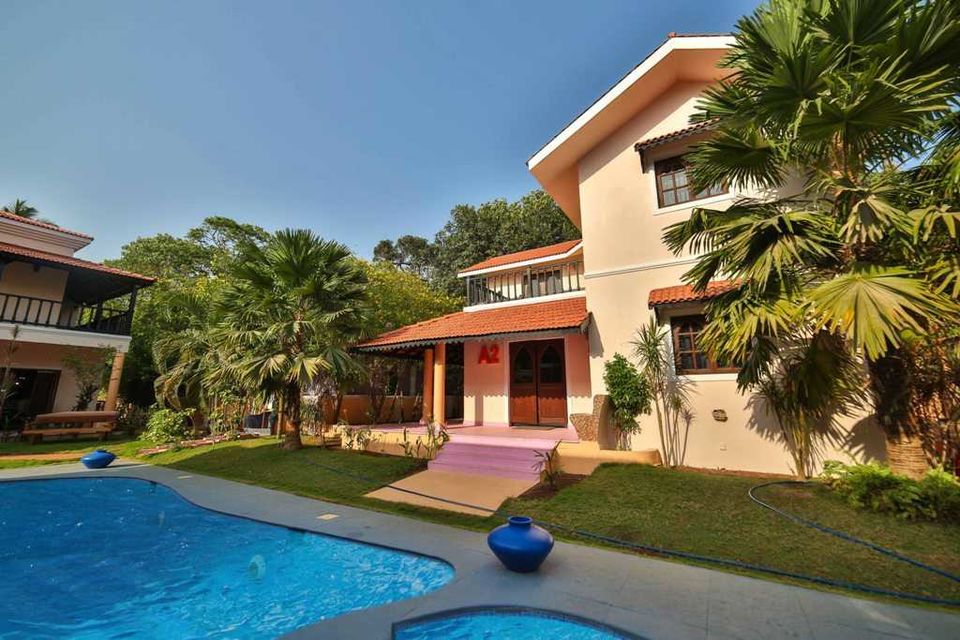 Amour Resort, close to Vagator beach is where we checked in. The cozy resort is extremely peaceful with hospitality to remember. The beautiful property, managed by Revotel, has uniquely designed 'themed' lavish villas that will leave you spellbound. Each villa is based on a international theme - from African, American, Greek to Chinese, Portuguese and Rajasthani, you can choose a theme that excites you most.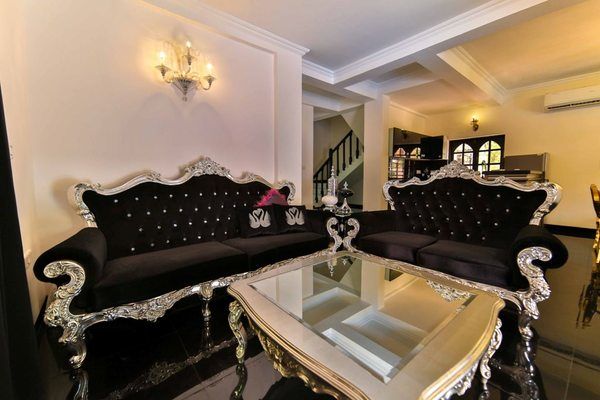 The interiors are done intricately and minute details that maintain the themes will pep up your stay. The courtyard is adorned with jacuzzi and a pool. What makes this property even more worth it is that it is close to all the popular locations of North Goa; everything is within the radius of 10 to 30 minutes.
Why you CAN skip going to Cabana and Tito's
The moment you announce your vacation plans to Goa, people will flood you with options of Cabana, Tito's and other night clubs as a must. But when all these places serve almost a similar kind of experience, move on and discover places that will take you closer to the spirit of Goa!
Must visit - Antares and Thalassa at Vagator, Brittos at Baga, I Love Bell Bottoms at Orzan Beach Road, Fisherman's Cove and Grills & Curries at Candolim, and The Square Sparrow on Anjuna beach Road.
The Food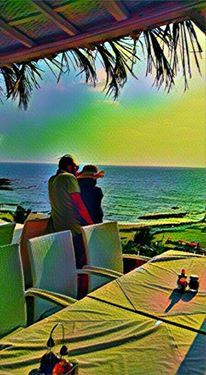 Standing as pretty neighbours, Antares and Thalassa are the best places to laze off in the afternoons while absorbing the picturesque view of Vagator beach. The food is amazing and you get a wide variety to choose from Italian to Goan food. You will also get alikes of Indian popular dishes. You can also choose a cosy cottage room at Antares for your stay that also has a pool overlooking the expansive view of the Arabian Sea.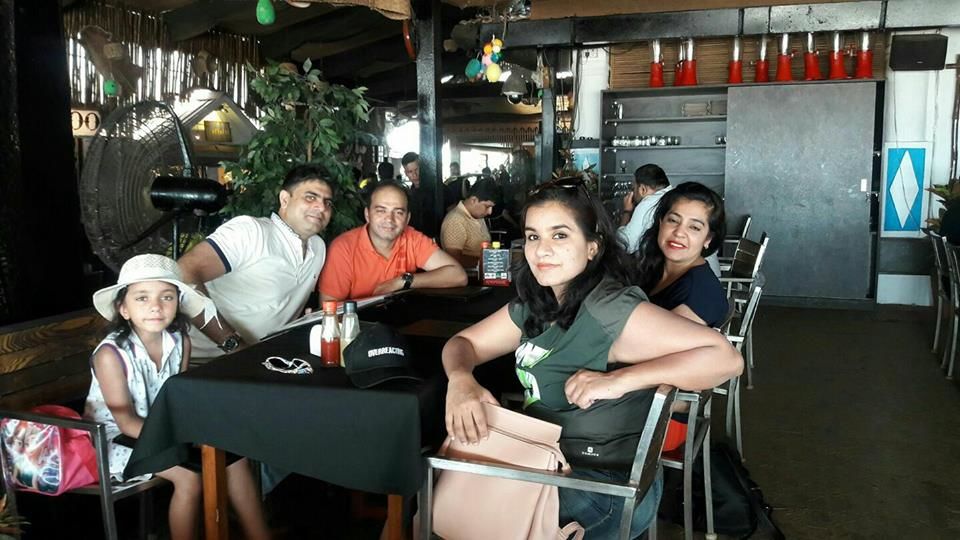 Owned by Cajetan Britto, Britto's cafe is a must visit. This gorgeous shack at Baga is a perfect mix of sumptuous food, entertainment and experiencing a shack. Floored with beach sand, this rugged place serves food that tastes heavenly. Their desserts are to suely not to be missed. Extending it's vibrance, Britto's lay out tables on the beach and you can trust them to make your evenings special.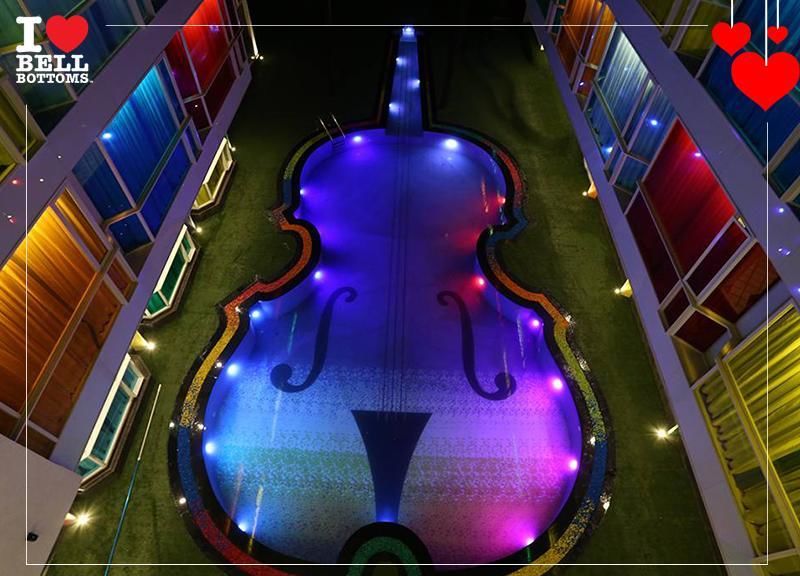 I Love Bell Bottoms is a new place and less discovered but once you enter this property, it will refuse to fade away from your memory. The quirky interiors and colourful designs will woo your heart away. Based on everything America's pop culture, this place should be on your 'Must-Visit' places. From a guitar-shaped pool, colorful spectrum stairs, stained glass balloon lamps to a gym that you will not like to come out of, this place has everything that will keep you captivated. And what can you ask for more, the food is brilliant!
Fisherman's Cove and Grills & Curries will give you the perfect experience of Goa's 'firang' culture. These breezy places are most visited by foreigners. The food is exceptional. Apart from gorging on fish and prawns and exotic breakfast menu, if you miss homemade Indian food, try your luck at these cafes and you will surely not regret.
The Square Sparrow is a perfect cafe for spending breezy evenings. With white chiffon curtains flowing and French interiors, this cafe serves amazing shakes and quick bites. The hospitality is comforting and will want you to come back to this place again and again.
You can never explore Goa completely - it is too vast in it's horizons to be captured in one visit. Everytime you land in Goa, get ready for a different experience. This time it changed my opinion of it being a loud and a hippie place. There is ample space in Goa that accommodates peace and romance too. So, what are you waiting for, grab hold of your partner and kids and take a peace-cation in Goa!