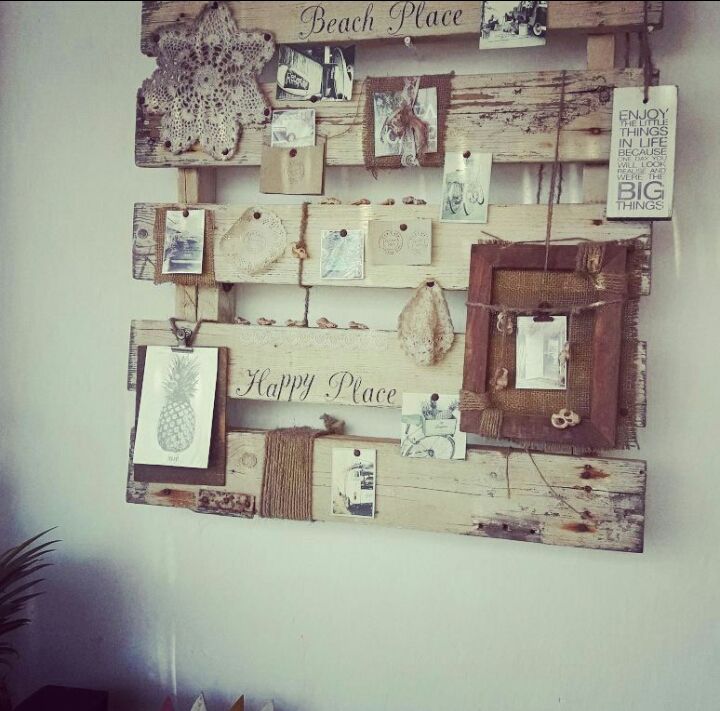 A Goan Journey
For a lot of us, if there was a place which understood us better than our parents, then it was always Goa. The vibes here oozes out freedom, though the Portugals left it in 1961, many years post our independence. One may make an impromptu plan and pack like a hippie, but for some of us it definitely calls for a long visit to the parlour. Let's not forget about females who belong to a conservative joint family, for whom Goa means fulfilling all Bollywood inspired fantasies. They take an extra effort, and remove the packed sack of clothes stored in the overhead cabinets, right next to the winter clothes. Same goes for women who are blessed with over- protective husbands, who allows their wives to wear whatever they want, only once they leave their home town (I am so happy with the invention of beige leggings. In the name of tradition, these women are able to move around like yesteryear's famous dancer- "Helen", by teaming it with side slit Kurtas. Go Womaniya !!)
For me, Goa has always been a quick getaway destination when I am in a dire need of one. 45 minutes flight from Mumbai, another hour to reach the property, and you are in the lap of nature. I have witnessed a lot of different sides of Goa- destination wedding at the serene South Goa property, quick work trip at the commercialized Panjim, only 2 days casino trip, a family trip at Club Mahindra Property (They are always located in the most remote locations. You are left with no choice, but to sit in the baby pool with your niece and nephew).
I have rested my feet tonnes of time in the ever-so-crowded and famous beaches- Candolim, Calangute, Baga and Anjuna. They have several shacks, places to party, cafes, shops, but they are now over done. This time around, I wanted to travel further North, and explore the less commercialized and pristine beaches of Goa. So, based on our very clear agenda, my husband and I left for a 3 nights trip to Vagator, North Goa. Since, it was an on the spot plan, we could not manage reservation at our desired hotel- Antares ( My husband's face got long and sad. He almost imagined Sara Todd, of Masterchef fame serving him food in slow motion, each day). We finally booked a room at Shalai- The cliff resort.
First thing first, we left on a 12.40 pm flight, and trust me we felt like we owned the airport. Everything was so quick and easy. I use to always board an early morning flight, so that an entire day could be utilized, but not from now onwards. Early morning scenes at the airports are bad. After half baths, continuous yawns, center-shock hairstyles and self doubting your beauty after seeing make-up clad, daisy fresh and ever smiling airline staff, one has to face some serious long lines at the scanning counters.
We landed around 2.00 pm. One of us took care of the luggage at the carousel, and the other one stood at the pre-paid taxi counter. We reached the property around 3.30 pm. Now Vagator is divided into two parts- Ozran beach or small Vagator & Big Vagator. Our property was located on the highest point of the Ozran beach, on a cliff. The beauty of Vagator is that it is the only beach in Goa, where all the boutique hotels are located on a cliff. One gets a spectacular view from all the sea facing rooms or wooden chalets. Yes, there are no resorts or 5 star properties on small Vagator. All are well equipped boutique properties with maximum 25 rooms. Very few good properties here namely- Casa Vagator and Antares have a swimming pool. All the hotels are constructed in downward fashion, where reception is at the top of the hill, depending on the category of your room, one is placed at different levels on the hills. My suggestion is to stay on the upper side of the hill, and enjoy the view. All the restaurants are also located on the top. The more closer you get to the beach, more chances are of you getting converted into a huffy puffy dog. So be ready for some intense cardio, and to boulder those steep steps.
Now remember that the stretch starts from Shalai and ends at Casa Vagator. As you move towards the later, the steepness of the slope will start to reduce, and one will be able to access beach easily. Nevertheless, the steps are huge, and this place should be totally avoided by elders.
One thing I strongly recommend is a Sun downer at Shalai cliff bar. The view here is the best in the entire Vagator. We went completely ballistic. One can get the entire view of the sea, beach and all the cliff resorts. A must!! Within the gates of Shalai there is "Jungle Calling" where overnight parties are held every Monday night. (Kindly re-read the word over-night parties, go extremely wild in your thinking, now switch off the techno music playing in your head and come back to reality). The property is very safe and clear boundaries are well defined within the property.
On our first day, we just explored the place. Next to our hotel is Aria's, a 5 month old property. Apparently, it has some delish pizza, and they have roped in a chef from Olive bar in Mumbai. As we walked further down we saw Oltremarino, an Italian serving restaurant, and also a hotel run by an Italian lady. Next to it is Antares, an Australian serving restaurant, which also provides 3 different categories of rooms to stay. We now come to a place- Thalassa, which has put Vagator on the map, besides of course The Sunburn (shifted from Candolim to Vagator in 2013, and again shifted from Vagator to Pune in 2016). Thalassa is famous for its Greek cuisine, amazing view, Sun downer, acrobatic acts ,music, ambience and vibe. They have two slots- 5pm to 8 pm and 8pm to 10 pm. Acrobatic acts are performed during both these slots, and one should definitely not miss it. .There are 5 rooms available for a stay, but the focus is mainly on the restaurant. One does get a little experience of being in Greece with it's white washed decor and vibrant shopping stalls. This place is recommended by all. One needs to book a table here in advance.
Unfortunately, we did not do it out of sheer laziness. A lot of people like us, then proceed to Antares. One person's loss, is other person's gain. Honestly, I liked the decor and it is far more spacious than Thalassa, but I was very disappointed with the food. The music was alluring. As my husband explained, it was house trance. As far as I was tapping my feet, I cared a less about the genre. Post our dinner, I decided to go downhill and explore the property. I reached the bottom, right till the beach, but the uphill trail was torturous. That very moment, I had decided that I would mention in my article that if you stay at this property, then do not be a greedy pig and call for extra toiletries from your room. Have some mercy on the staff. You would be the reason for that poor person fainting out of exertion. My husband's secret wish of seeing Sara remained unfulfilled, but at the same time I was glad that we did not book a room here. It is a tedious affair. So we have hotels serving Italian, Australian and Greek cuisine located side by side. The view from each of these places is also quite different because of the placement of the trees. While, Thalassa gets a clear sea view, Antares' view is a little blocked and Oltremarino's Reataurant is right on the beach. Post dinner, we strolled around for a bit, and explored other places. Casa Vagator is one of the good properties here, but there are no sea facing rooms. One has to go to the deck to view the beach and the sea. There are very few shops and few Ayurvedic massage centers at small Vagator. After having a relaxing Sun downer at Shalai, and a not so great dinner at Antares, we headed back. The road till our room was not well lit. We were using our mobile phone's torch, and a very shaken confidence to reach our bed. Timorously we took small steps. It was really murky, and the roads were uneven. Suddenly, we saw a single scooter light coming towards us. A cop had stopped us. He checked our Id's and asked us several questions. My bag and husband's pockets were checked thoroughly. Little did he know that he made a woman, who was about to hit the sack at 10.30 pm, in Goa, feel like a massive prowler. Hashtag Shenanigans!!
Once we reached our room, we could hear some serious loud music. I thought it will last till late in the night, but it was buzzing even when I woke up in the morning. The party had started around 8.00 p.m and lasted till next day 11.00 am. There were these huge groups of hippies dancing to Techno music, and I wanted to witness that. I rushed my husband there and sat on a nearby bench. I was looking so out of place among those free spirited, long braided hair and Om printed t-shirt wearing Gentlemen and ladies. You could easily say that, I was looking like a woman wearing a Kala Niketan sari at a pool party. I did not maintain eye contact with anyone, and in a typical 007 Mr Bond style clicked few pictures (husband feels I was as sleek as Mr Bean). This was the highlight of my trip. I had never witnessed an authentic "overnight party". First the cop and then this, I had turned into an incorrigible gangster who sleeps early. Now, that's a first.
Second day we went to this quaint little cafe at Anjuna- Eva cafe for lunch. This was a spot made for lazybones. Food was healthy and delish. That cafe was just perfect. A Reverie!! The sitting was so close to the sea, that we could witness every forming wave flashing with the cafe wall. It was decorated with small knick-knacks and pictures. There were proper beach chairs placed within the cafe, very close to the sea, and one could just stare as far as one could. Oh!! Ma Bella. That day later, we walked on the Ozran beach, saw the Sun setting and went to Oltremariono for Dinner. This place is just magical. It was lit with small bulbs, wooden tables were placed on a garden like setting, the musicians played a mix of western as well as Indian instruments, breeze was perfect and coconut trees swayed beautifully. I declare this place romantic.
Now, I may not a party person, but I have done re-search on the places you can go and party till late in the night. Good ones are Waters, Chronicles (this was closed at the moment), 9 bar, Hill top and previously mentioned Jungle calling. You are welcome!! (You dare not quit the article from here).
Next day, we went further North to explore the less explored beaches.But, I have to mention about a small incident which happened at the hotel in the morning. Previous night, I had a very below average sleep because of the "overnight beach party", and the next day I woke up to the high volume Punjabi tunes being played in our adjoining room. I got dam frustrated. I had to call God to my rescue. Though Goa is dominated by Lord Shiva ( Shiv cafe, Om Shiva cafe, Shiva Valley cafe, Shivaay shack), a repeatedly played Hanuman Chalisa did the trick for me. After playing it for 5 times, there was peace again in the valley. At the breakfast venue, dirty glances were exchanged. But you'll know me- the new gangster that I had become, I stared back at them till the game was over. Talk about living a thug life!!
We headed for a quick lunch at One degree (decent food and is located few minutes from Thalassa), but chatted there the longest with the manager. He shared few insights on why Sunburn shifted to Pune, how Goa has changed over a period of time, local people of Goa, police of Goa and so on. One interesting information which he shared was that when there is winter in Russia, the Russian government sponsors their country people to travel and stay in Goa. They send them by their local airline and select cheap accommodations in Goa. They are on a tight budget for few months that they stay here. Considering the harsh weather conditions in Russia, their government feels that shifting them to a warmer place is a better decision, then paying for their medical bills in case of a mishap in their own country. After loading our stomachs and minds, we headed on our day journey of visiting less crowded and more cleaner beaches of North Goa.
So after small Vagator, comes Big Vagator. This is where the famous W hotel is located. Next to it is Chapora beach where Chapora fort is located (Dil Chahta hai). Our next stop was Ashvem beach. One cannot miss to visit this secret little cafe -La Plage. The dessert Thali is a must at the cafe. I totally loved it and you will definitely yearn for more. Before the cafe, there are small boutique shops. One may find things pricey, but it won't hurt your eyes to just browse through pretty things. I picked up an antique lock from here. Post that we visited Morjim beach, this is where Marbela beach resort is located. A must visit for Sun downer. The beach here has soft white sand, is less crowded and is extremely picturesque. This place is laudable. Marbela beach resort is well-known for its parties and famous DJs which are invited from all over the world. They have beautiful Shamianas on the beach, and also provide with a foot massage facility, while you are lazing on the beach beds.
We just passed through the next beach- Manderam in our car, and then headed towards Arambol beach to eat at Burger factory. When we reached, it was brought to our knowledge that we were at the wrong beach. Burger factory is located at Morjim beach ( online info is incorrect). What a gaffe!! By this time our driver got a little angry. We left the idea of visiting the Burger factory as it was 8kms away from Arambol beach. I pissed off my already angry driver by telling him to increase, and latere reduce the A.C. temperature. I did that a couple of times.Husband jabbed me with his elbow. Our driver did not understand the term medium or no 2. He either slowed the knob to 1(really hot), or increased the flow by pointing the knob at 3(cold air storm on my face). What is wrong in being a no 2? I was suffering from Sinus. I had angered him enough to push his driving skills towards the rash side. We covered the entire distance of an hour at knob 3. Group hug Sinusiters!!
Though it may seem that we were on a culinary journey or trying to vet the beach map of Goa, we did not miss a single opportunity to soak our feet in water, play with the waves, walk on the sand, stare at the Sun, slow our breathing pattern, rant about anything and everything, let the wind mess our hair and click loads of pictures.
None of my trips to Goa is complete till, I collect the latest Mario Miranda postcards. On our way back to the airport, I stopped at the Mario shop at Candolim, and packed him to Mumbai.
I thoroughly enjoyed my trip. My experience was indelible. Goa is synonym with parties, drinking and clicking pictures by compulsorily wearing glares. Guess what? I did none of the above, but I still had a blast. This is my type of Goa. I co-exist here with the hippies. This is my Goa too.
Recommendations-
1- Sun downer at Shalai, the cliff resort
2- Dinner at Oltremarino Beach Resort
3- Reservation at Thalassa.
4- Stay at Casa Vagator or Shalai
5- La Plaz cafe at Ashwem beach.
6- Sun downer at Marbela beach resort.
7- Pristine beaches of Ashwem and Morjim.
8- Party at Waters, Vagator
9- Eva cafe at North Anjuna
10- An anonymous call at Antares to check if Sara Todd is working at the restaurant that night, and 15 days before the travel date stop using the elevator.
Please note – If you are planning to go during off season, none of these places will give an experience that you are looking for. Peak time is October to April end.