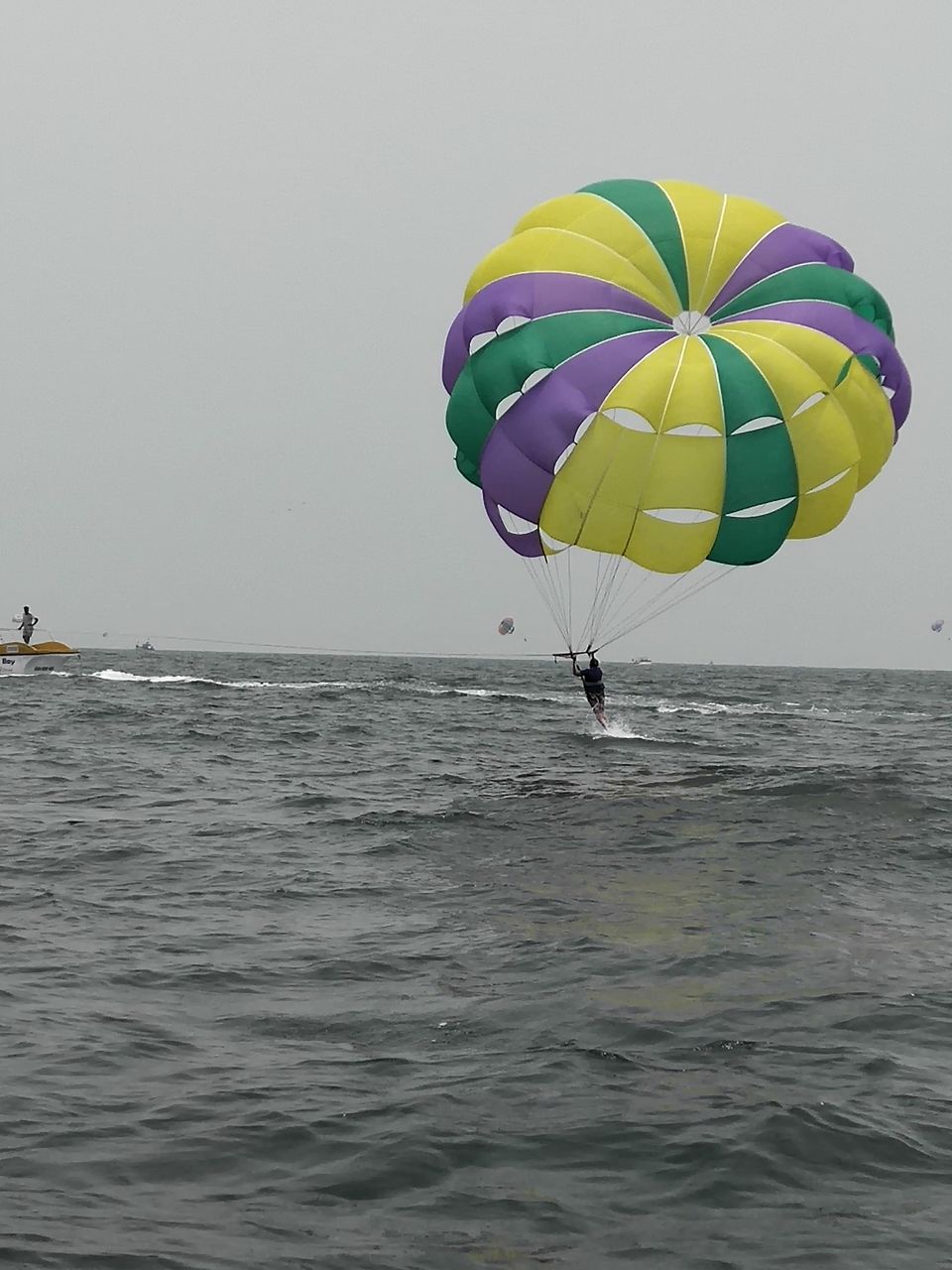 Goa- there is nothing in the World that Goa does not offer.
From the beautiful sandy beaches, to the amazing party places, from the noisy waterfalls to the soothing river side, from water sports to the famous pub-crawls, from wonderful Churches to the most amazing temples, Goa has it all.
How to reach Goa??
Goa is very well connected by roads, water and air which means you can come by bus or car, or you can come enjoying your cruise or you can opt for the fastest means of reaching Goa by flights.
By Road:
You can rent a car or take your own 4-wheeler, or take a bus from Mumbai which will take you to Goa in 11hrs 30min approx. Goa is 553 kms from Mumbai and the road is very scenic, Especially if you visit during the rainy season.
By Train:
Train is actually the cheapest option to reach Goa from Mumbai. Again the view is very scenic as you pass through the hills and valleys. If you are on the budget trip than you should definitely opt for a train journey.
By Flights:
It is the most fastest and convenient way to reach Goa, however it could slightly hit your pocket if you are on a budget trip. The nearest airport is Dabolim Airport, which is a 65 min drive away from the city centre.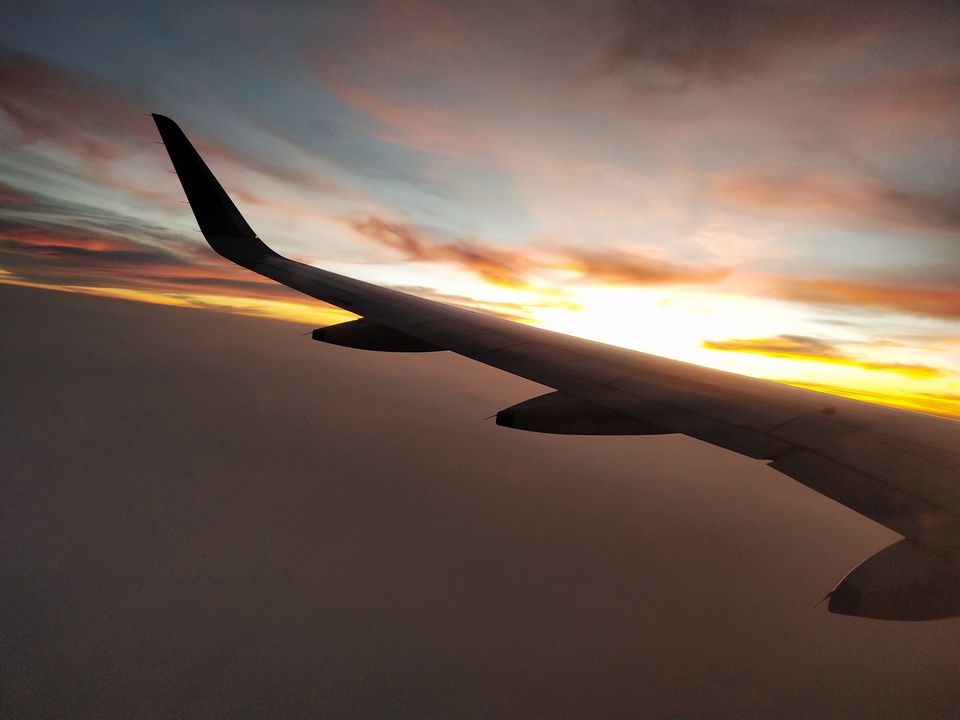 Adventure sports & other activities to do:
Goa is a heaven for adventure sports specially water-sports, don't even dare to miss these activities, when in Goa. The all time favorites are:
· Para-sailing: The most done water sports activity in Goa is Para-sailing, when you are in the air hanging with a parachute and being dragged through a motor-boat, ohh what a view it is when you see enormous water beneath you and beautiful beaches from such a great height. There are 2 variants of Para-sailing:- One is "With Dip" and other is "Without Dip". We strongly recommend to go for – Parasailing with Dip, try it, you will definitely enjoy.
· Jet-Ski ride: Another popular water sport is to ride on the water, splashing on the waves on a jet-ski. The thrill you feel on a jet-ski ride is unbeatable. If you are a beginner, then don't worry at all, it is completely safe as it is mostly driven by the experts and you just have to sit and enjoy the ride.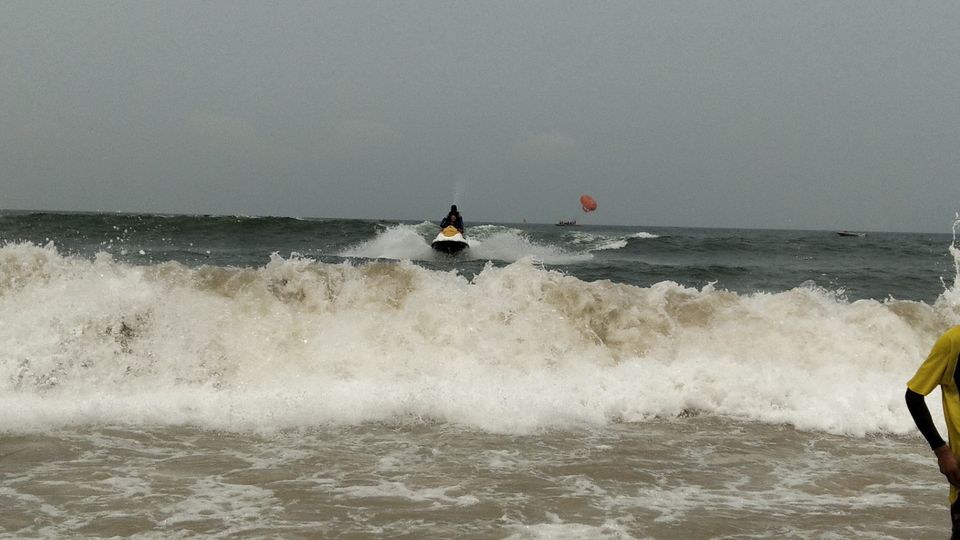 Banana-Boat ride: It is also a very thrilling adventure activity which could be done by a group of 4-5 people. You have to hold your banana boat really tight as it will be dragged by a very high speed motor- boat. It goes to such a speed that you could even fall in the mid of the sea, but don't worry you are in safe hands as there is a guard in the boat who will pull you back again.
· Bumper-Boat ride: It is somewhat like banana boat ride; the only difference is that it could be done by 2 people at a time.
· Sail-Boat ride: It is the latest addition in the water activities at Goa, these are actually sail boats without any motor, which will take you for a tour of 2Kms in the mid-sea, their movement depend on the direction of winds. It is actually a great experience, you just have to sit on the net bed of boat or you can even lie-down, you fill feel as if you are yourself a fish swimming in this huge sea. So, if in Goa, give it a try.
· Flyboarding: Who doesn't want to fly?? Everyone in this planet has an inner desire to fly and this latest addition in water-sports is catering this inner desire of ours. In this adventure sport water is pushed beneath pair of boots worn by you, by this water pressure the rider flies in the air upto a certain height an when pressure is released, again drops in the water. It looks a bit scary and we didn't had the guts to try it. But please do let us know, I anyone of you goes there and try this sport and let us know your experience. We are eagerly looking forward for your personal experiences, so that we could gather courage to try it out someday.
Other Activities:
Apart of adventure sports there are numerous other activities to do in Goa, some of them are as follows:
· Dolphin Spotting: Spotting the manoeuvres of the amazing creature Dolphin in its natural habitat is really an awesome experience. There are many boat companies that will take you for a ride in the mid-sea to spot there amazing creatures of God. You will find them in the Deltin area which is very near to Fort Aguada.
· Clubbing: Goa is a hub of clubs, pubs and discos. Many of the top- notch clubs of India are found here. So, if you are a party person, then don't miss to visit Titos Lane, which is the hub of nightlife in Goa. Tito's and Mambo's are said to be the best to enjoy Goan nightlife. Good news for all the ladies, your entry is totally free there, however men have to pay the entry tickets. You will get the best discos, DJs, alcohol and food there.
· Gambling: Goa has some of the best casinos on its waters. Ya thats right the casinos are huge and beautiful ships floating on the water. You will be charmed by the beauty of these huge ships, especially when they light-up at night. These are mostly located on Mandovi river-side in the Panjim area. It has all the major casino brands like Casino Royale, Big-Daddy casino, Casino Pride, Deltin Royale Casino, etc.
On interesting fact about this casino area is that, this place looks so beautifully amazing in the evening and night that it attracts the attention of many film directors to capture their shots at this place. We have ourselves witnessed shooting of a Marathi movie there. You never know when and what you find in Goa.
· Fishing: If you like fishing, than you are at the right place, there are many areas where you can take your fishing device and sit with a beautiful view and wait for the fish to get caught. In our opinion the best place will be Dona Paula.
· Snorkling: This is another great activity you can do here. Watching the sea creatures in their natural habitat is really a next level experience. So, you can definitely opt for this activity when in Goa.
Places to Visit:
There are numerous places to visit in Goa, some of the handpicked places are as follows:
· Beaches: Goa has some of the best beaches of the country. Many people come to Goa just to see these beautiful sandy beaches. There are approx 22 beaches in Goa, and most of them are inter-connected with each other. If you visit beaches at North Goa they are a bit crowded but are best for adventure sports and nightlife. But if you want peace and privacy than you have to visit beaches at South Goa. In our opinion, one should visit some important beaches of both North and South Goa, if you don't have the time to visit all the 22 beaches. Remember one thing, every beach is different, the sand is different, the landscape is different, the waves are different, and overall experience is different at each beach, so don't be in a notion that every beach will be the same, so why visit many beaches. Some of our favourites are Baga beach(Adventure and party), Calangute beach (Adventure and party), Candolim beach (highly recommended for beautiful waves), Sinquerim Beach (Amazing views), Anjuna Beach(Amazing views), Arambol Beach(Peaceful), Miramar Beach(Mumbai Style Chowpati area), Dona Paula(Must visit, beautiful and scenic), Colva Beach(white sandy beautiful beach). These should not be missed if you don't have the time to visit all the beaches.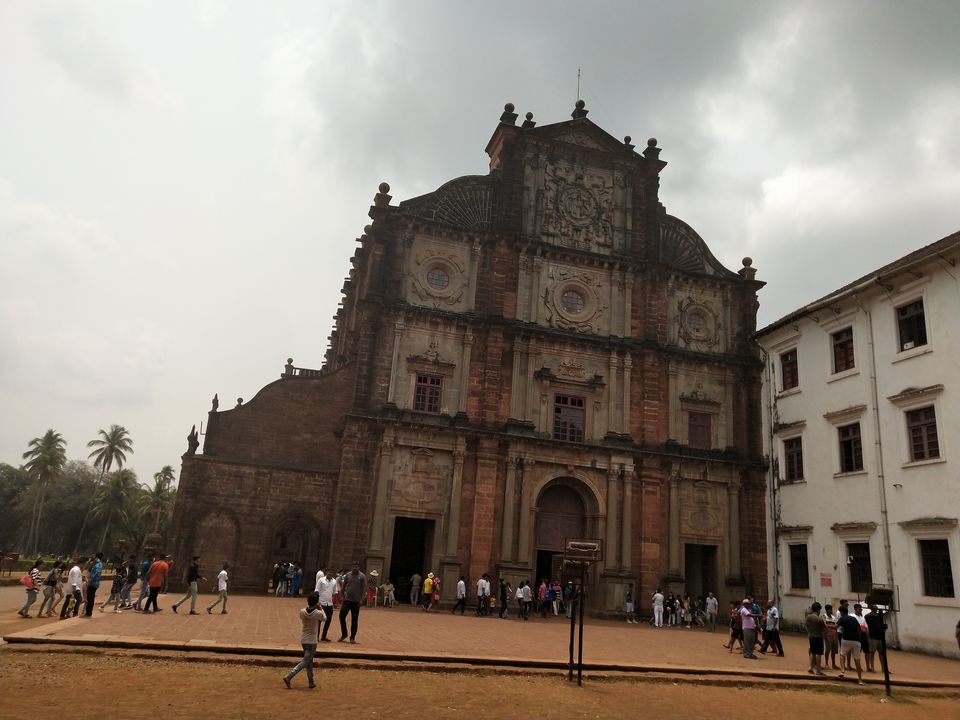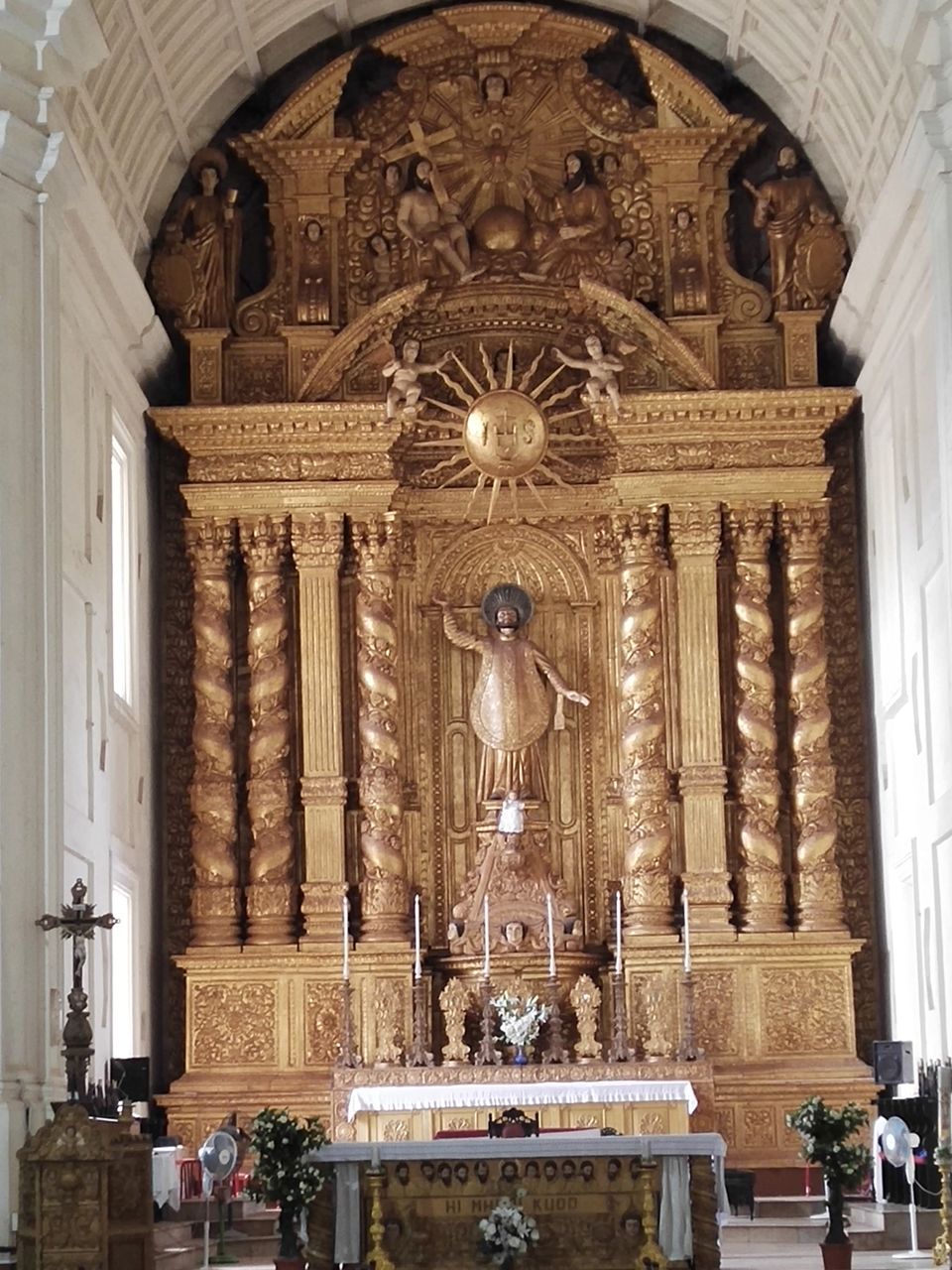 ·Churches: Goa is the home to the most beautiful churches. Actually Goan architecture is greatly influenced by Portugese architecture, which is also reflected in its Churches. You will find the most beautiful churches in Old Goa, Velha and Panjim area. The Asia's largest and UNESCO world heritage Church- Basilica of Bom Jesus is located in the beautiful Old Goa, another beautiful Church, which you might have spotted is some movies as well is Our Lady of Immaculate Conception, located in Panjim. Other important Churches in Goa are Church of St. Francis of Assisi (Velha, Goa), Se Cathedral (Velha, Goa), St. Alex Church (Calangute, Goa), and Church of St. Cajetan (Velha, Goa).
· Temples: Goa has a good population of Hindu worshippers and some of the most beautiful temples are located here. Their unique worshipping practices and great architectural designs will leave you amazed and spell- bound. Some of the important and most visited temples of Goa are Shri Mangesh Devasthan (Ponda, Goa), Shantadurga Temple (Ponda, Goa), Mahalaxmi Temple (Ponda, Goa), Shri Nagueshi Temple (Ponda, Goa) and Navdurga Temple (Borim, Goa).
·Forts: There are two important forts which should not be missed during your Goa visit, these are Fort Aguada and Fort Chapora. Both the forts give you stunning views and glimpses of the beautiful Goa.
Fort Aguada is located in a hilly area with its lighthouse and jail which is well preserved from 17th century. It is a best example of Potugese architecture and overlooks the Sinquerim beach, it also marks the confluence of Mandovi river and Arabian Sea. If you like photography and want to capture scenic views than this place is definitely heaven for you.The visit timings of the fort are from 8:30 AM to 5:30 PM.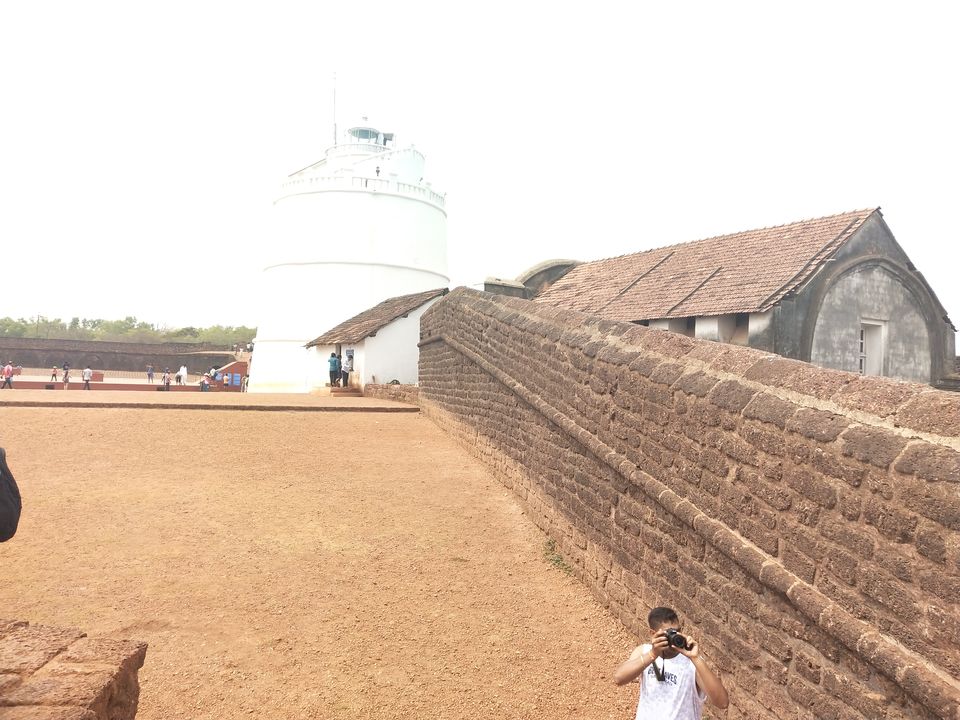 Fort Chapora is also a very important fort to visit, it is located across Chapora river in Bardez, Goa. It should be visited in the morning to witness the beautiful sunrise and also to hike a bit avoiding the scorching heat during the day. The fort is located at such a prominent place that commands views in all directions, which was strategically built to cater the defence requirements of the than army. But today it is a prominent tourist spot and gives stunning and scenic views of the place.
· Waterfalls: Yes Goa offers one of the longest waterfalls of the country i.e. Dudhsagar Falls which is located in the Bhagwan Mahaveer Sanctuary and Mollen National Park, over the Mandovi river. It actually marks the border between Karnataka and Goa. These are very beautiful and scenic especially during the rainy season.
This was all we have to tell you about Goa trip from our personal experience, for any other queries
kindly visit us at https://www.travelntweet.com/
or email us at chasingdreamzz1131@gmail.com
Frequent Searches Leading To This Page:-
Best Tour Packages for Goa, Goa Tour Package for Couple, Best Travel Packages for Goa, Best Goa Trip Packages, Goa Holiday Tour Packages, Top Goa Packages for Family, Goa Honeymoon Packages from Delhi