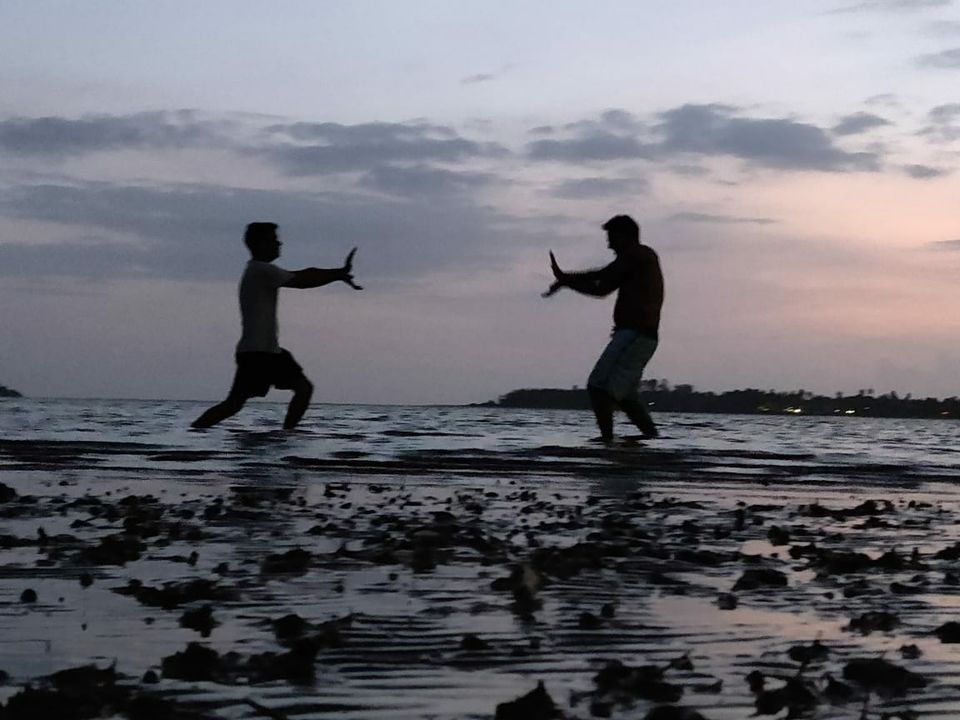 Many people miss out on the beauty Goa holds during it's monsoon/offseason time. From the lush greens to many joints that run actively, serving insanely good food to a dearth of people at certain beaches which is sometimes perceived to be a stroke of good luck, Goa is just about as magical now as it is in season time.
Now I have visited Goa in off season many times before, but I figured that what made this particular trip more fun was the fact I was with a group of friends. More the merrier hasn't come in this handy before. 
My favorite Eateries this particular trip - 
The Lazy Goose - The food is great, although slightly on the expensive side. While we were lunching there, we crashed into veteran director David Dhawan! 
Uddo Life - Hands down the best place I went to this time. The panoramic sea view with the sun setting behind palm trees and the DJ/Owner of the place belting out amazing electronic music - Uddo Life is a must go. Their menu is succinct and amazing. Try any of their 4 cocktails. Kiss me Quick and Goan Gangster are the absolute bests. 
Mafia Cocktail - I don't think this would be listed on any of the reco websites. It's that shady. But if you want authentic local goan food AND vibes, this place is a must visit.
Mum's Kitchen - Best place for Goan food. Hands down. If you are in Panjim, just visit.
Here's a fun video of me curating tiny memories from this trip as we covered a few places around - starting from getting an AirBnB at Reis Margos/Nerul and exploring Arambol, Ashwem, Calangute, Siolim, Asagaon, Panjim along the way.