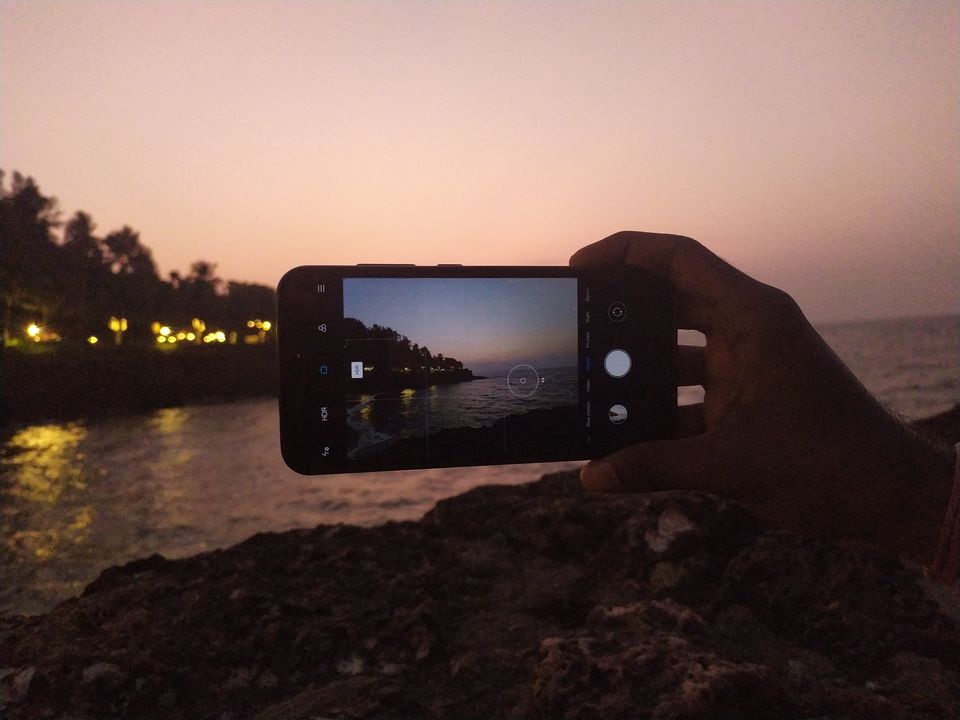 It's an adage for the Indian youth for decades, "UPSC ka exam and Goa Trip, Kabhi pehle attempt mein safal nai hota" (Translation - One can never succeed in the first attempt in an Indian Civil Services Exam and planning a Goa trip with friends). While I cannot yet affirm about the UPSC, experience says Goa is indeed possible, though with it's own share of pitfalls which makes the success even sweeter. This was the last and most awaited leg of the 3 part trip before our graduation in a group of 6. You can find the links to part 1 and 2 here: Part 1-In Tenali Rama's Kingdom: Hampi in 1 Day ; Part 2- Chikkamagalur : Your Next Offbeat Getaway in the Land of Coffee . Read on for all that you can do in your hard earned and well deserved trip to GOAAA!!!
GETTING THERE
There are absolutely no hassles in reaching Goa, which is well connected to all major cities. If you are travelling in India, choose the railways as the route is pristine and you can catch a glimpse of Dudhsagar waterfalls up close. There are two railway stations to reach central Goa, the Margao and the Vasco Da Gama, both in the southern parts of Goa. We got down at the Margao station and having booked an airbnb in the central part of the city, we had to book a cab uptil there. Considering that Margao Station, Vasco Da Gama station and Dabolim airport, all are located farther away from Panaji, it is good practice to carry INR 1000 for 6 people or more for conveyance down to the Panaji.
The economic way to explore Goa is again using scooters, which you can rent for all the days you are in Goa. We were a little exhausted on the first day we reached Goa, and hence decided to explore the famous Aguada Fort and then laze around in the locality of Candolim.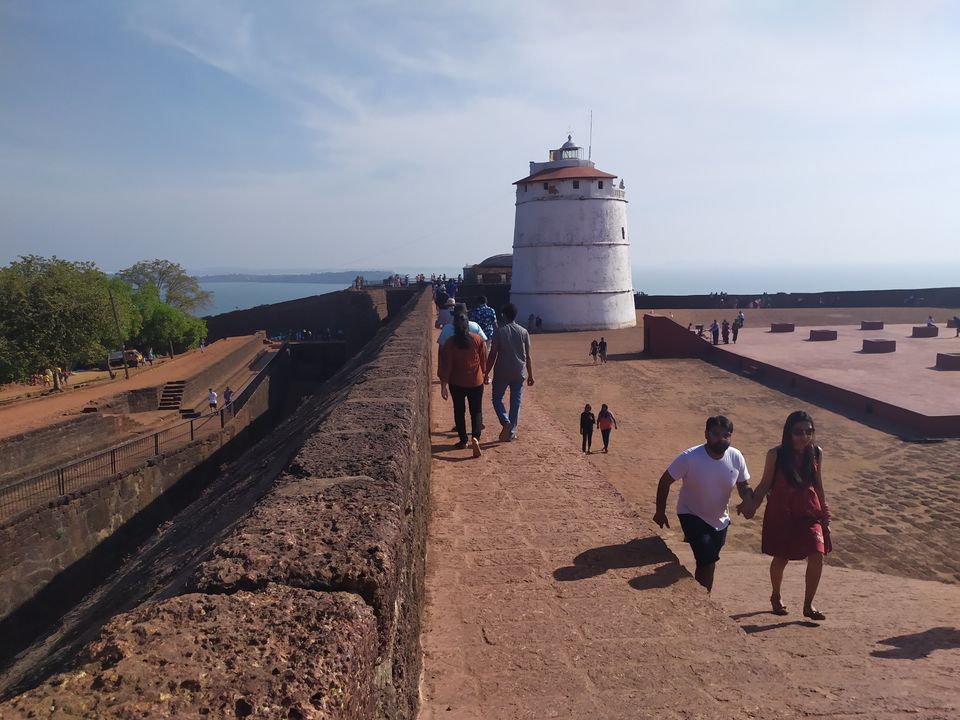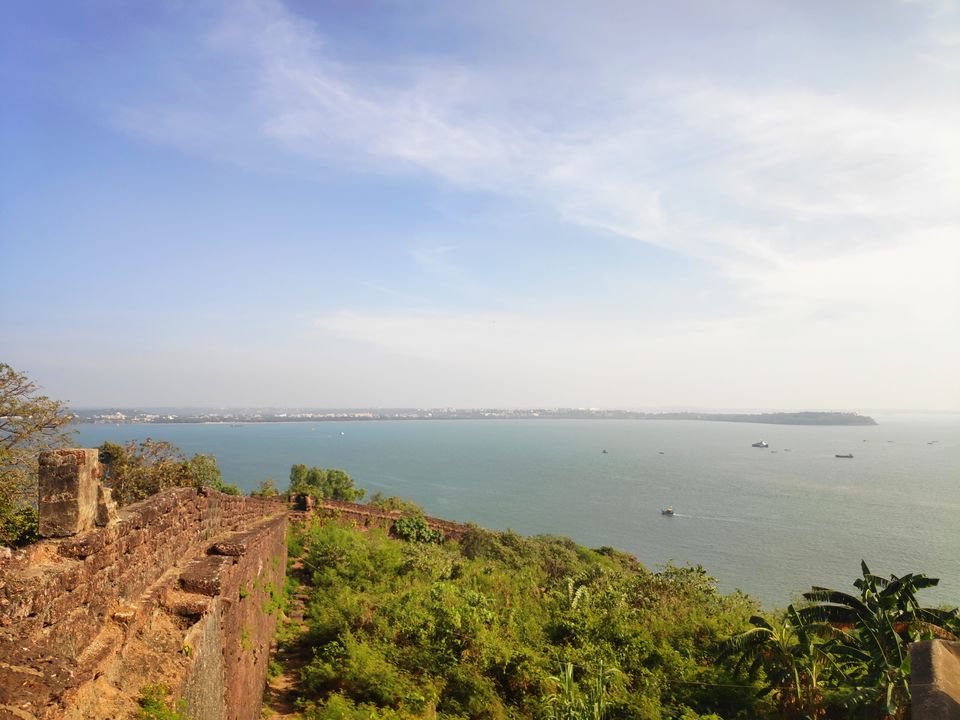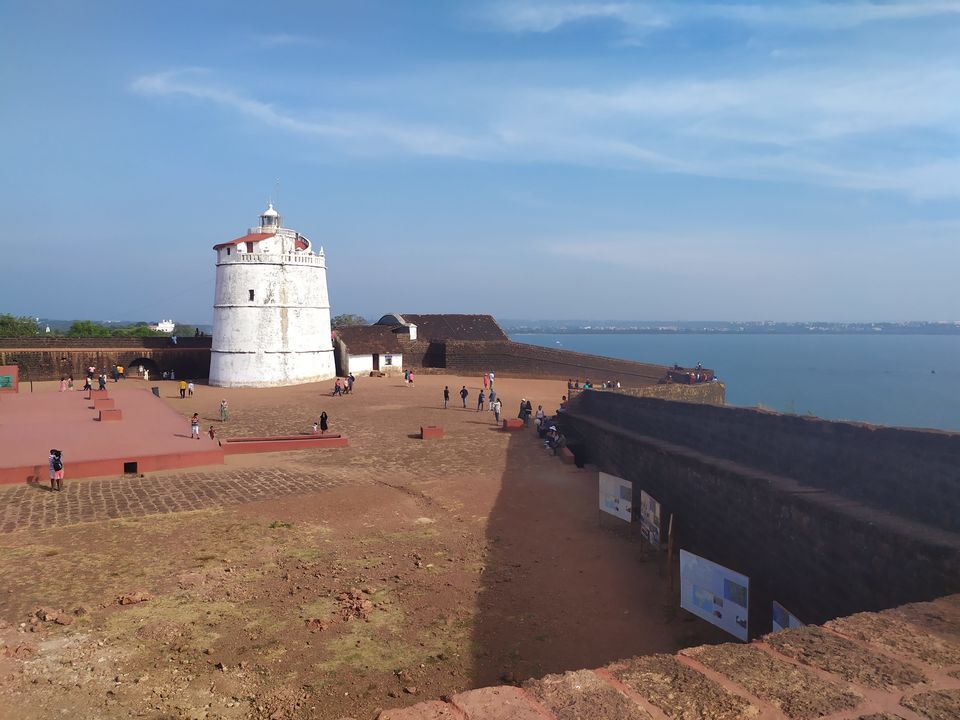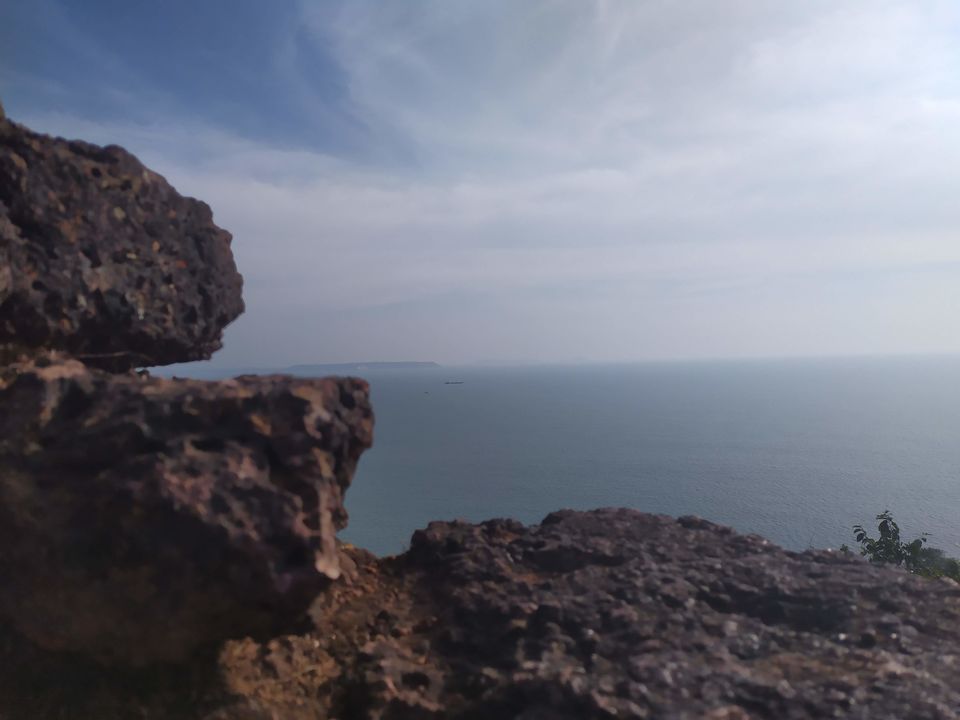 Made famous by the everlasting appeal of Dil Chahta Hai, Aguada and Chapora Fort are two major architectural marvel you can have those bff goals pictures in. While it is not intricate architecturally, it is a great place to chill out in niches of the stone blocks and have a spectacular view of the sea ahead.
Busy, yet charmingly full of vibes and the Goan life, Candolim beach road is dotted with in-numerous shops and some of the best restaurants, bars, galleries and clubs of Goa. Artistically rich and a shopping hub, the straight roads of North Goa branches off to Baga, Calangute, Candolim, Sinquerim and many more of the more packed beaches, and finally the Aguada Fort. We spent the evening having a fun filled bathe and the elixir lovers of our group were delighted to find chilled beer of the best brands from the beach shacks at a rate lower than chilled water. A classic sunset in Goa for the young blood. I will write about the exquisite wholesome Goan food we had for dinner in another blog, as Goa, of all the places is a delight for the tummies and the instagrams of food porn lovers for sure.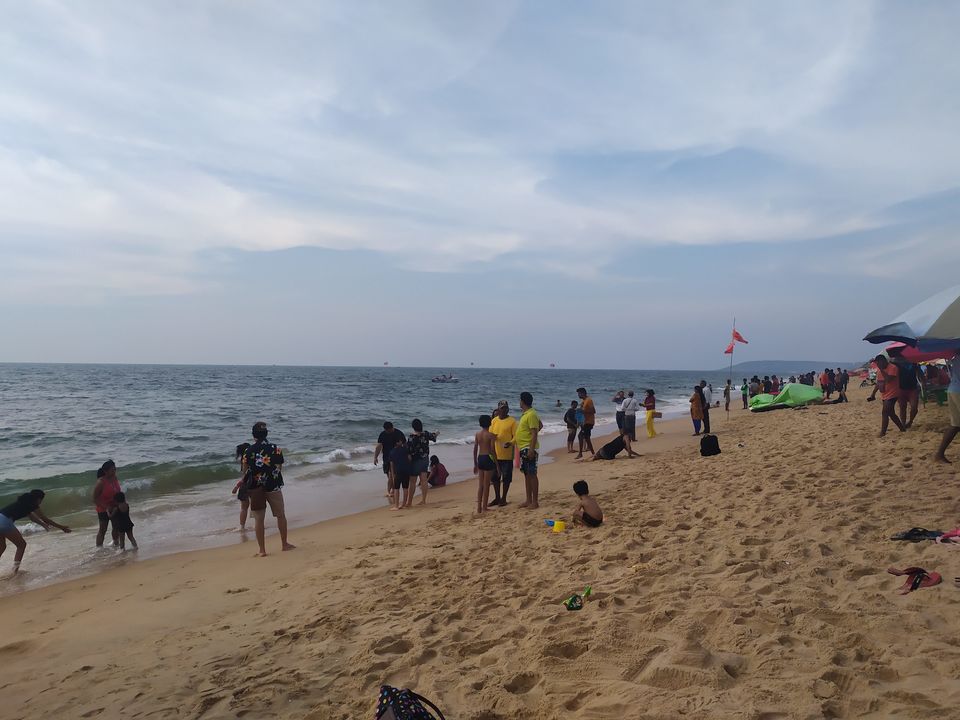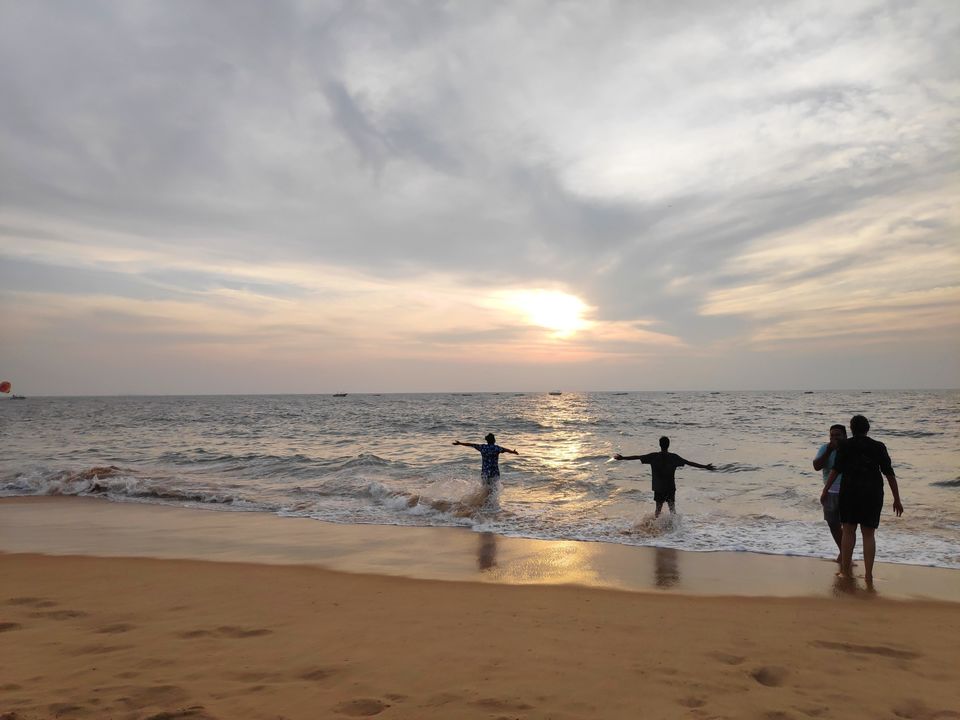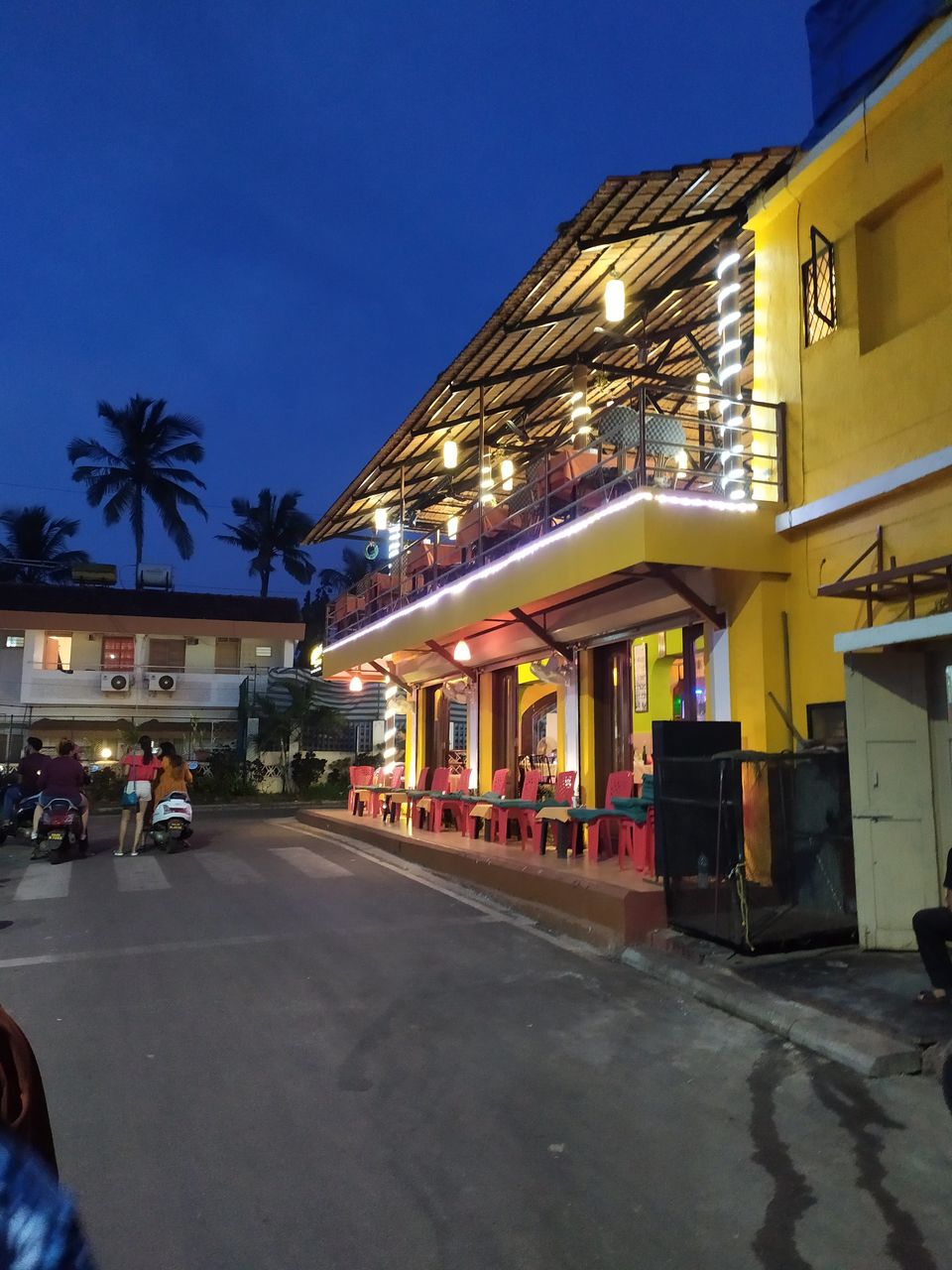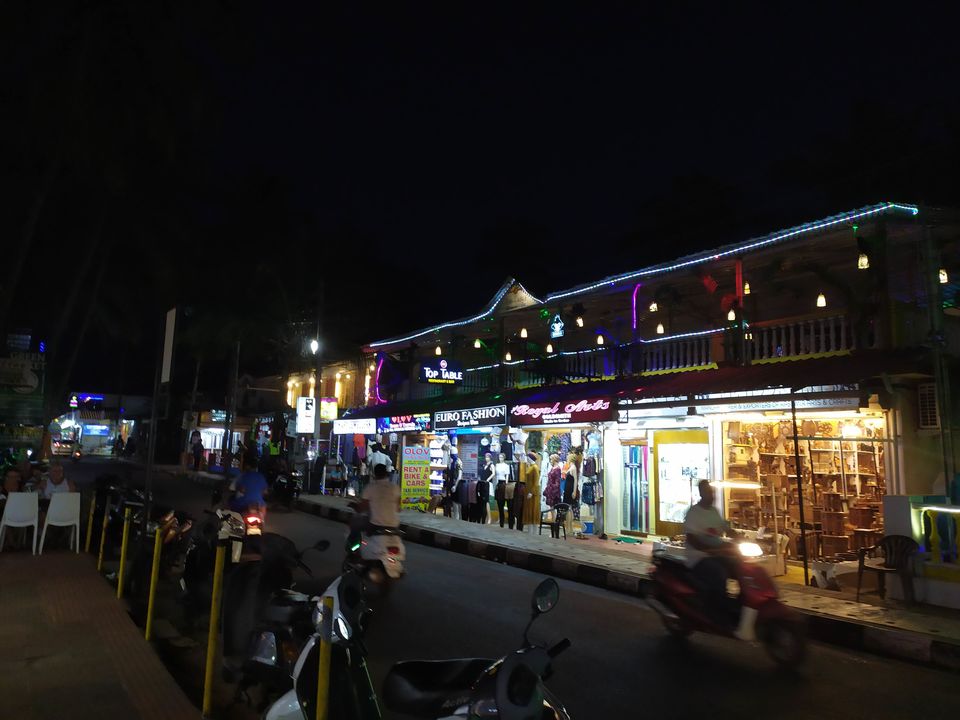 While North Goa has had it's fair share of popularity from the tourists, the quieter and pristine side of South Goa is gaining a huge fan following courtesy the lovers of a quite bathe for all the beach bums. The empty beaches of South Goa and the farmlands were a sheer treat to our eyes. However, the gems of South Goa need a considerable time to explore hence make sure you start early and avoid the rush hours of the Highway. Colva beach was were we decided to bank and had the beach bathe of our lives with hardly any vendors or commercial businesses to disturb us. Colva also has the rare distinction of being the oldest beach in Goa and is absolutely perfect to unwind and have a romantic evening. The other absolutely breathtaking beaches in South Goa are Paloleum and Cola beach which you can explore if time permits.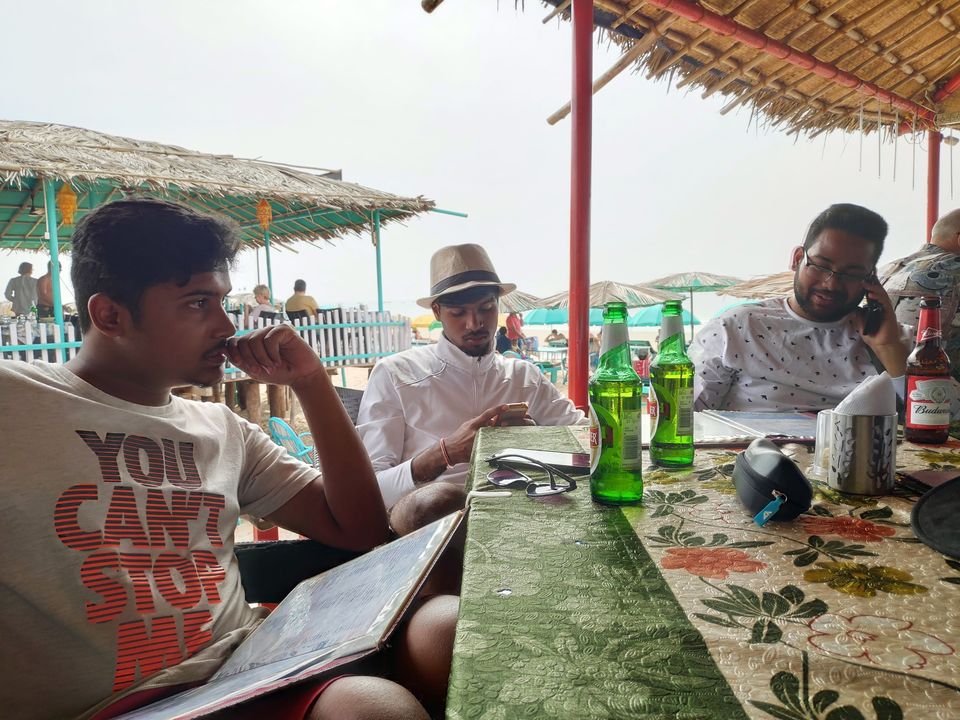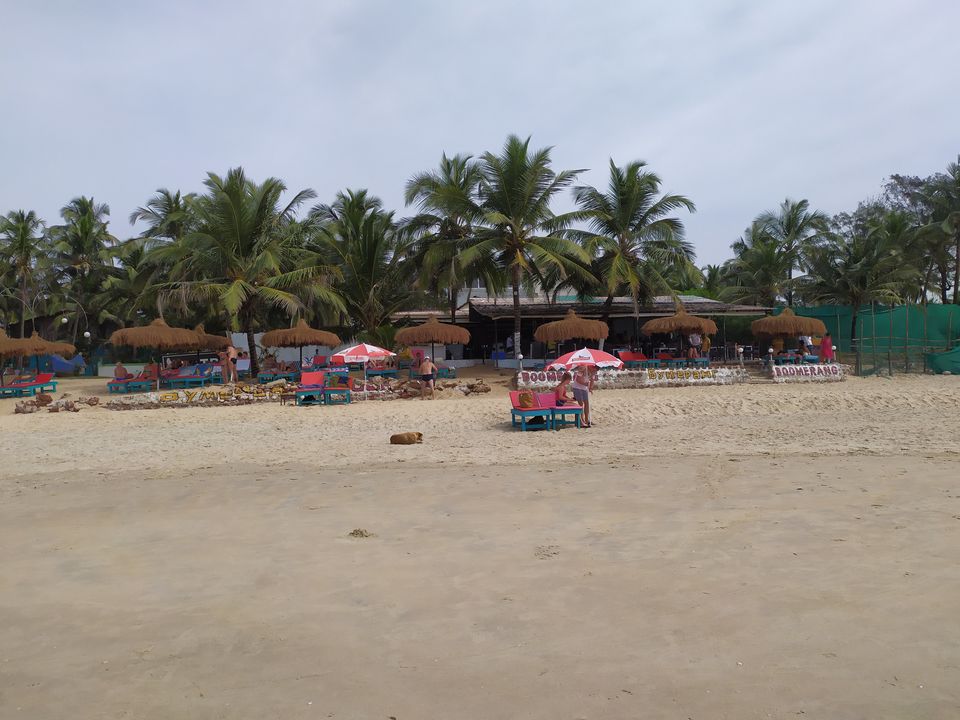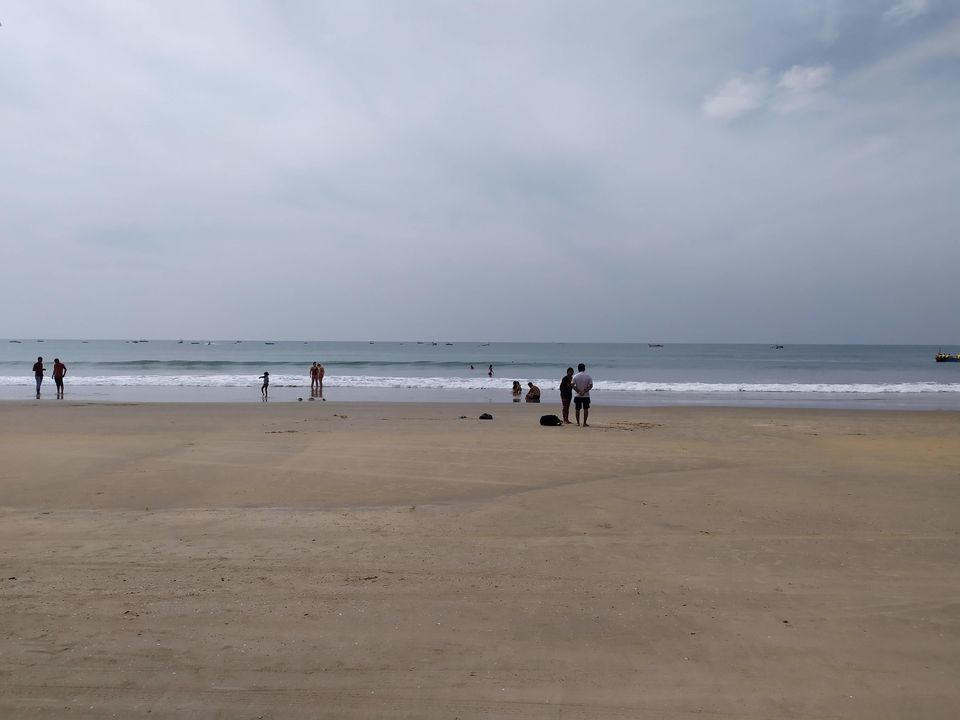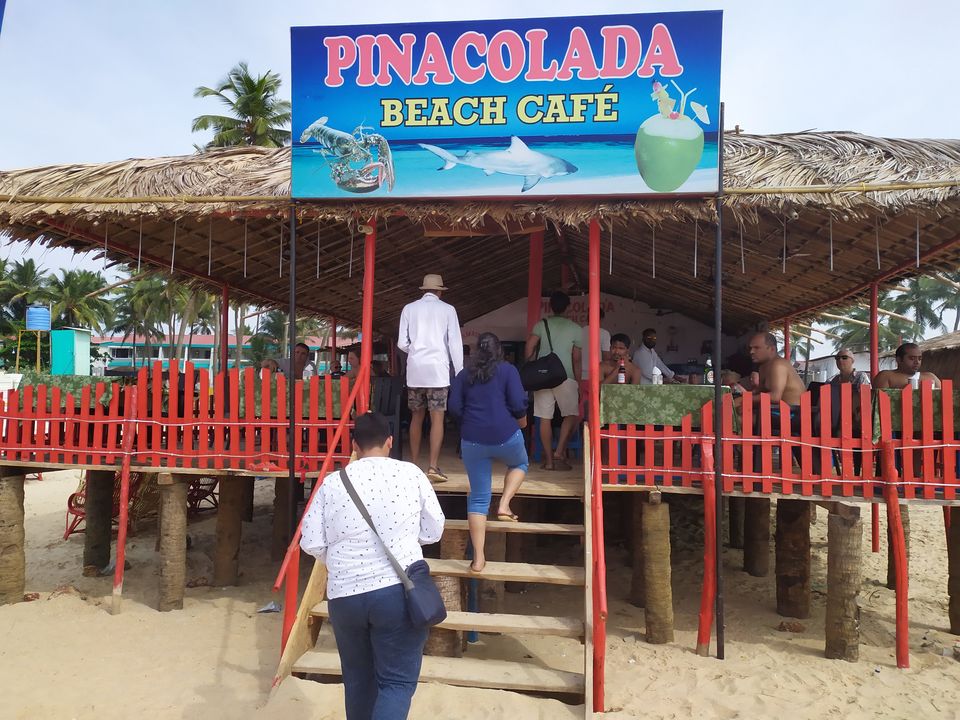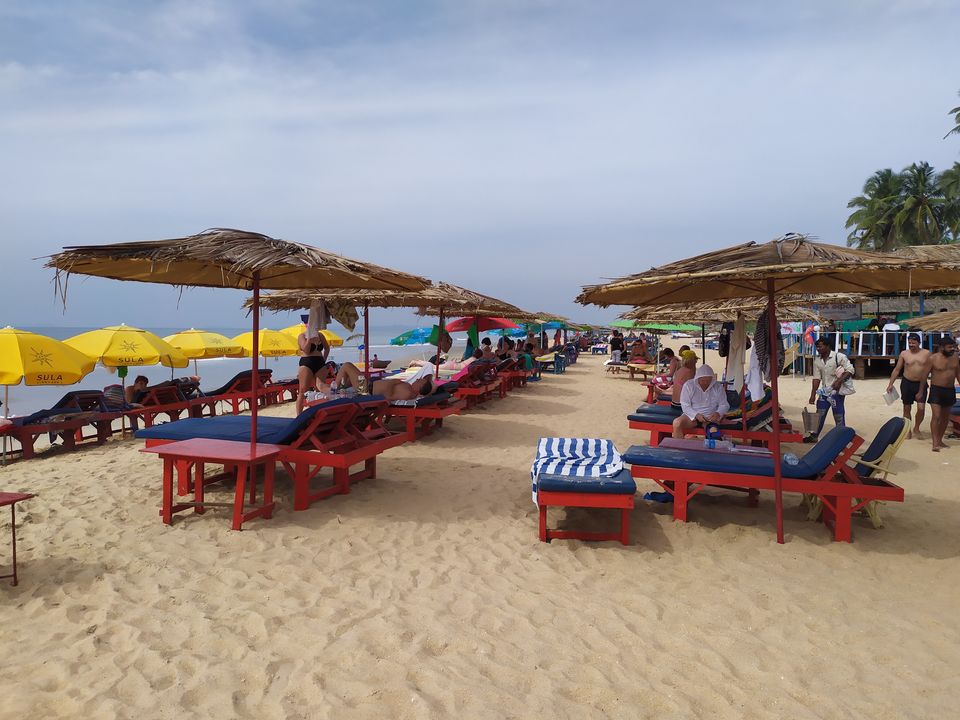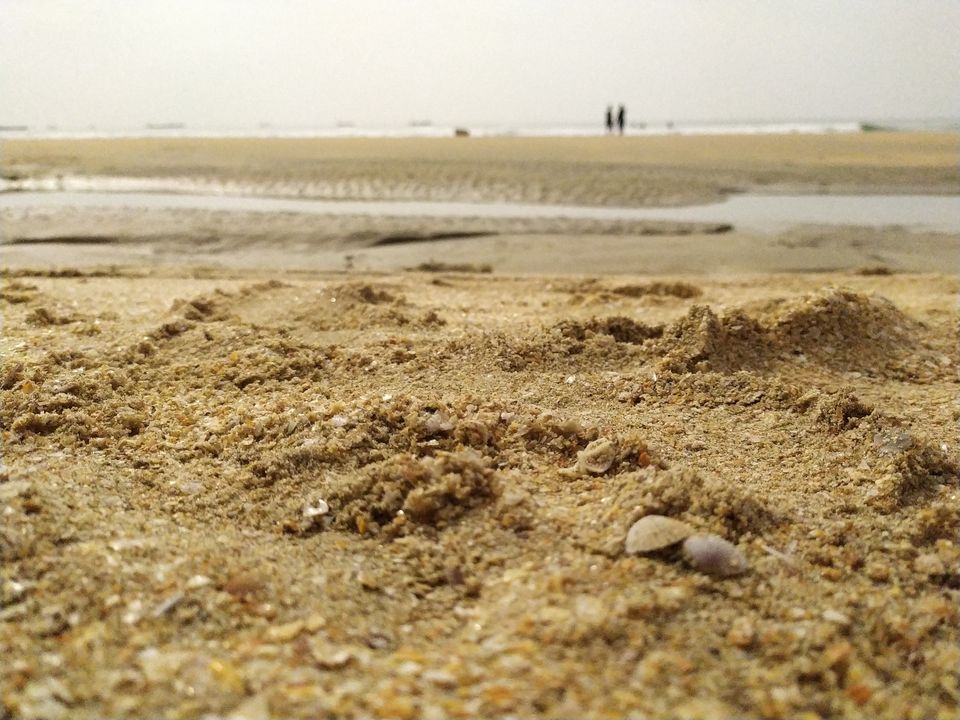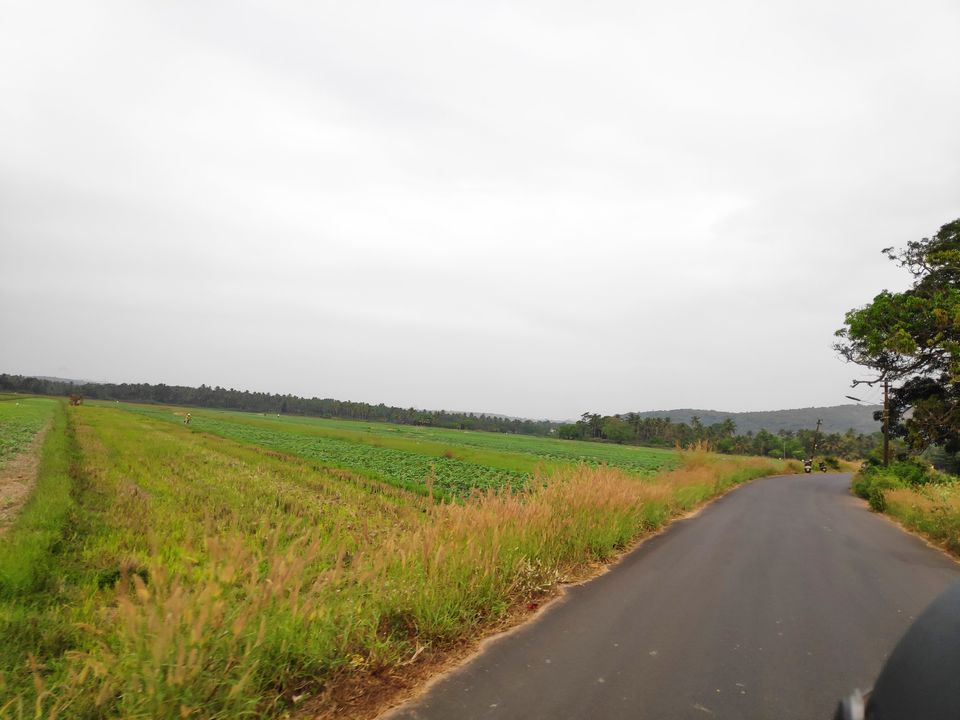 Anjuna Flea Market is a recommendation hard to miss while searching for best markets in Goa. After a hearty time in South Goa and a eye soothing drive from South Goa to Anjuna, we missed the flea market but could find a worthy collection of local souvenirs. Anjuna beach is one special place for a dinner in bunker shacks, or you could have a romantic dinner dipping the feet on the waves in a special setup. However, if you are someone who would prefer a reasonable budget, eating in the shacks in Anjuna might not be an excellent idea. In addition, it is preferable to not visit it if you are solo female traveller as it might get a little unsafe after the fall of the dusk.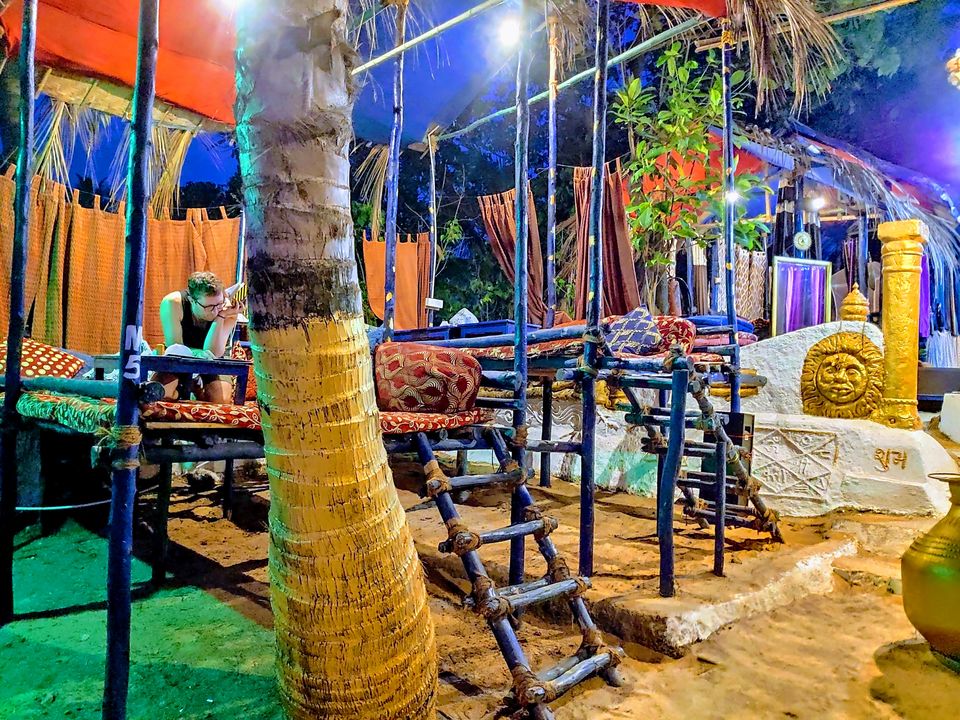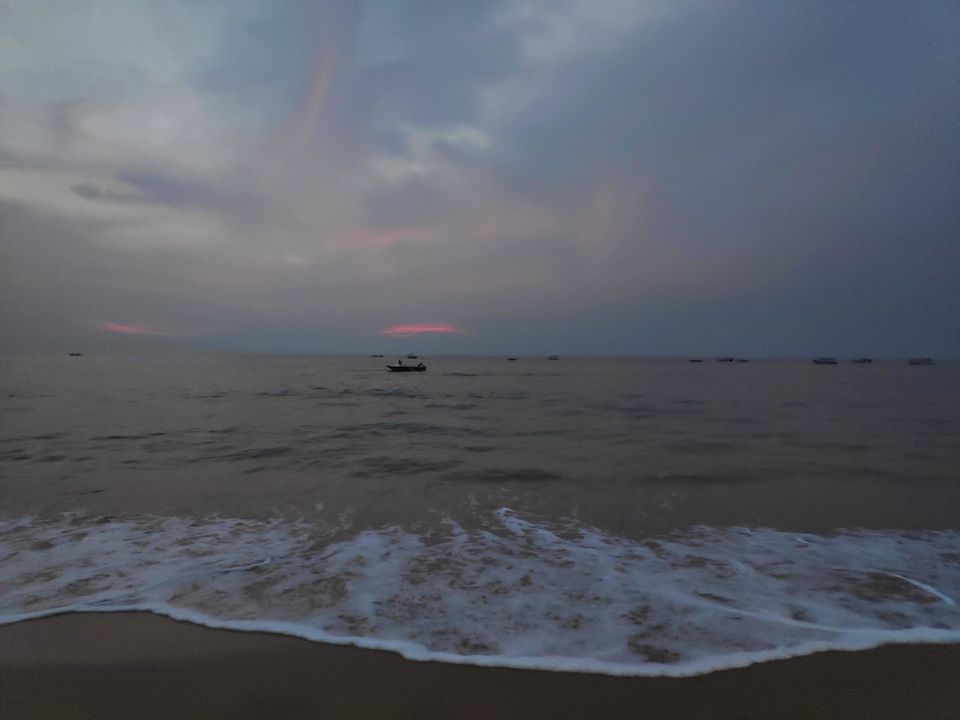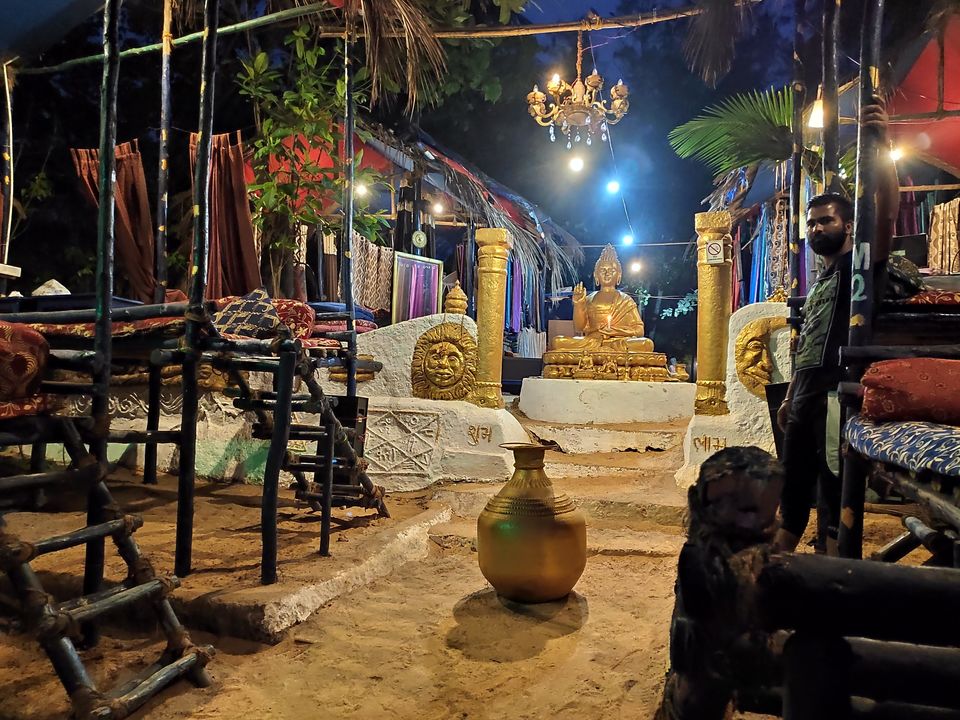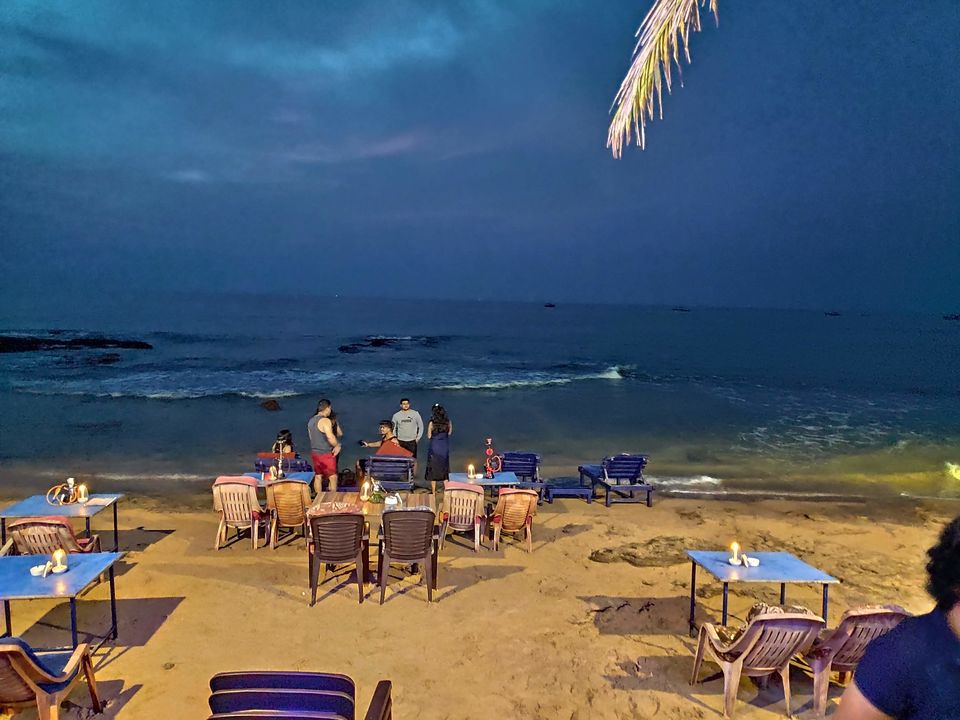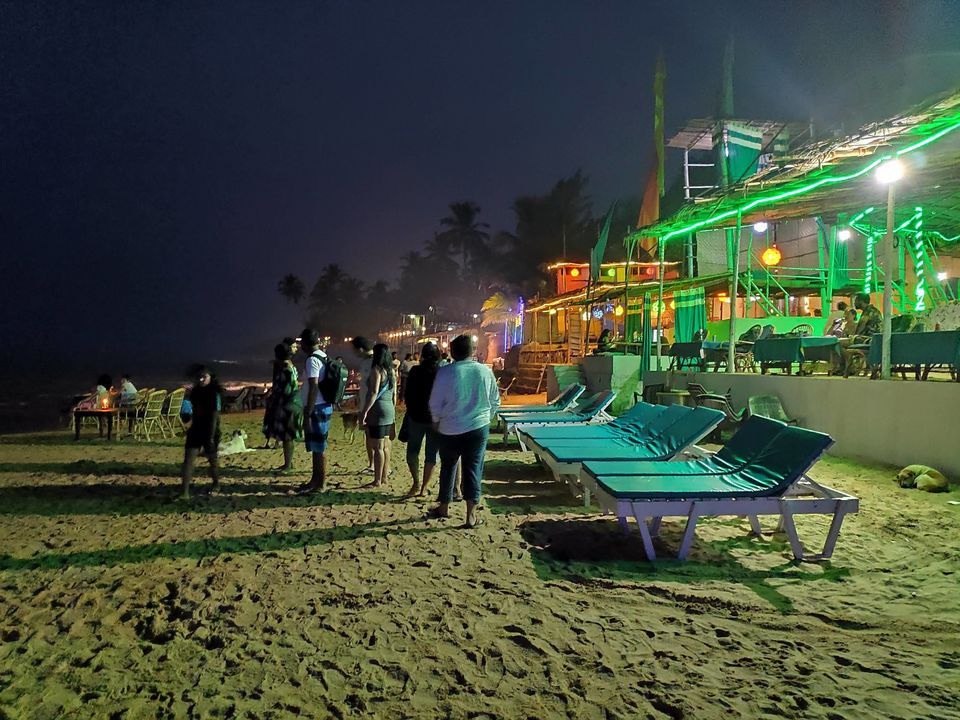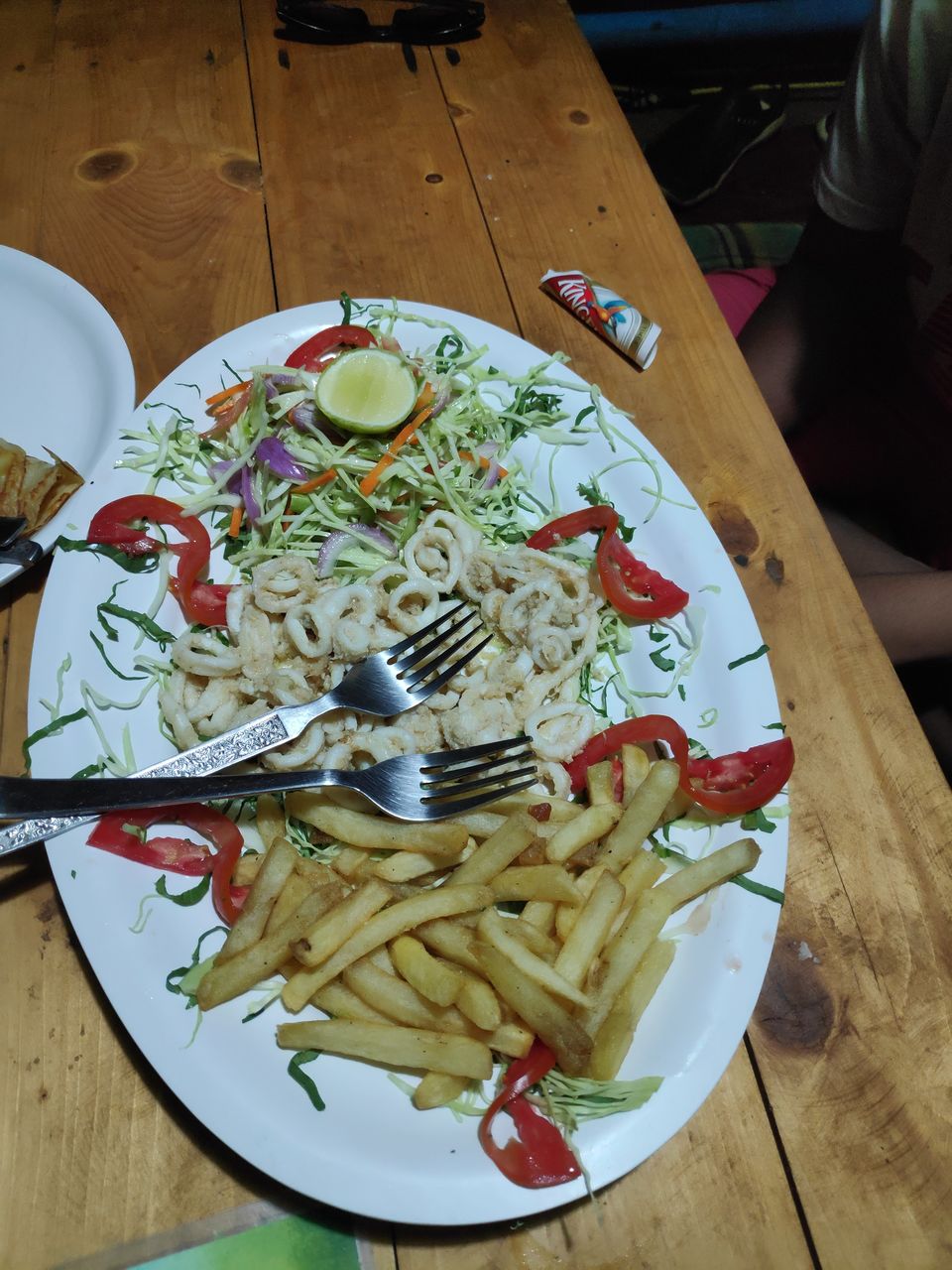 Our ultimate day in Goa was reserved solely for adventure and despite being a little expensive, it is sure to give you a nice high in your well deserved Goa trip. Calangute Beach has been the most preferred destination and you can book the entire package of the water sports either online through travel agents providing packages online such as on Tripoto and Thrillophobia, or choose an agent once you reach the beach. In the season, it would cost you approximately INR 1000-1300 and if you have great bargaining skills, you can surely bring down the cost till INR 1000. A word of caution, make sure you choose an agent who makes the experience less commercial, as this is something that earns big bucks to businesses in Goa.
Our package for INR 1250 consisted of the following activities: A Speed Boat ride, Parasailing, Banana Ride, Bumpy ride and Jet Ski. The things to carry include comfortable shorts, a swimming tank and a waterproof bag to contain phones and electronics. While parasailing affords you an unparalleled view of the blue seas and horizons, Banana Ride, Bumpy Ride and Jet Ski are something for people who love speed and depth of the sea waters.
If Goa had a competition of the most romantic places to see a sunset, Sinquerim beach beats every place in Goa hands down! The Sinquerim fort lined with lights and a pink hued sunset was one of the most memorable beaches in Goa. It was easy to see why so many couples cozied up and soaked the vibes of this place along with their special someone. If I could, I could totally view this as a wedding destination for my special day ( *Sigh*).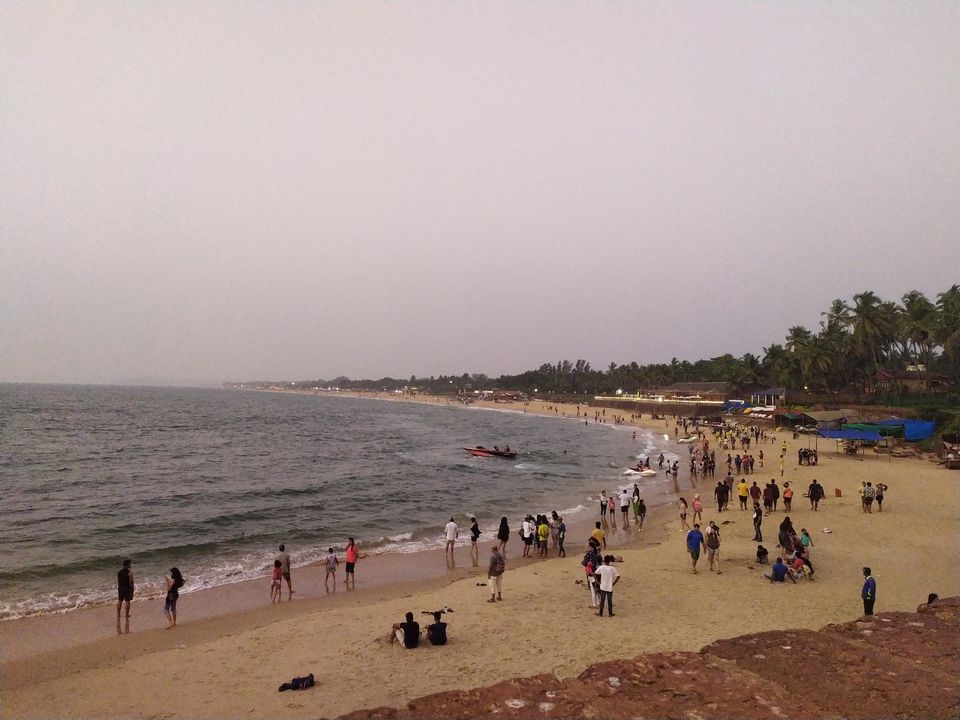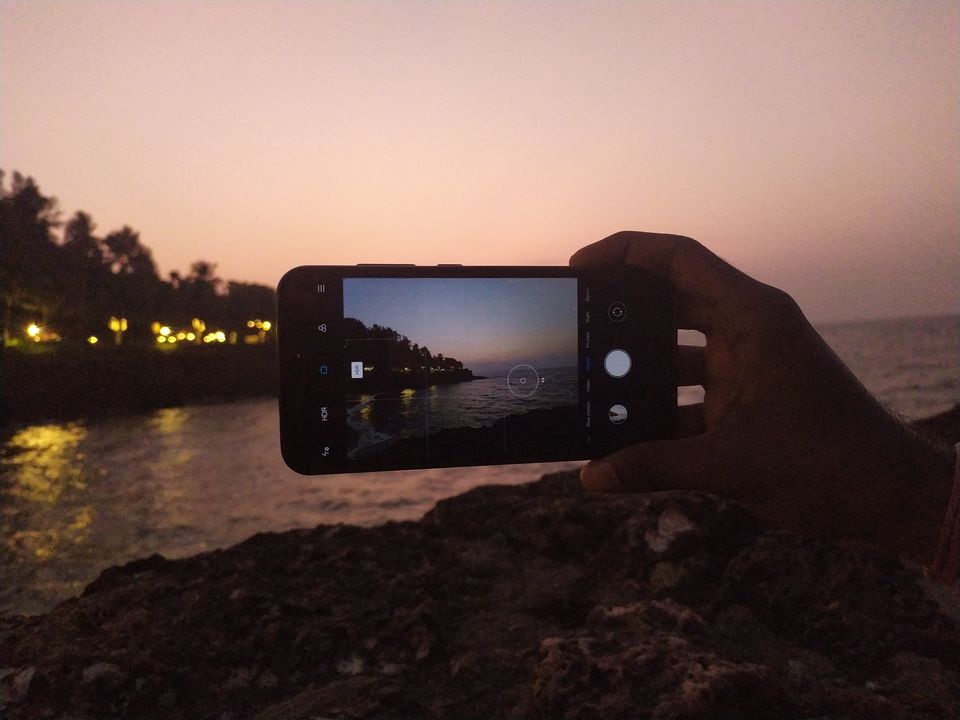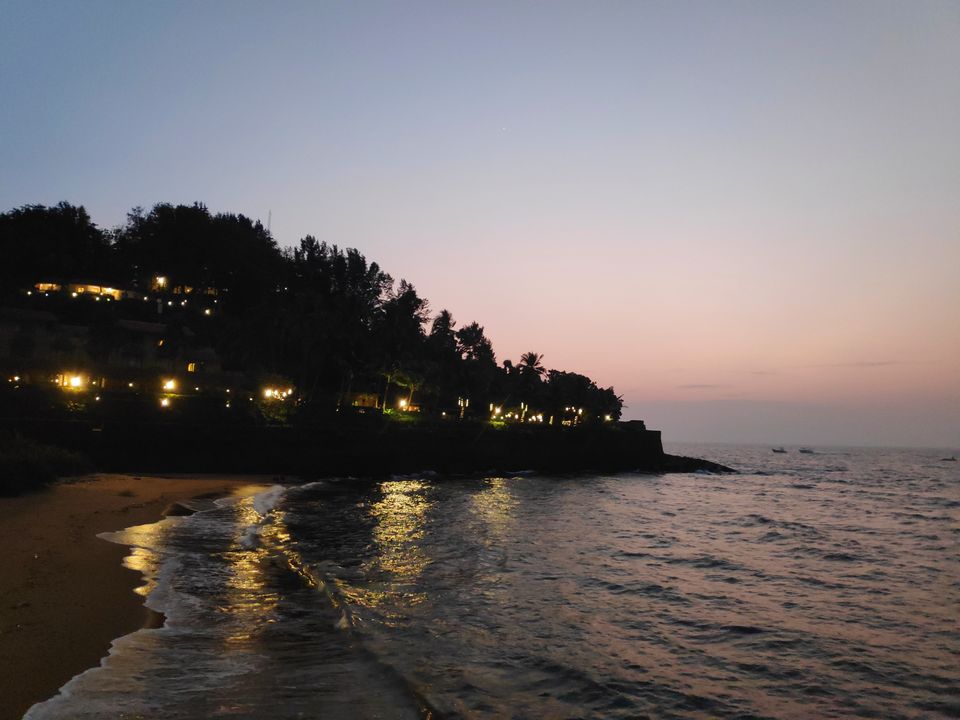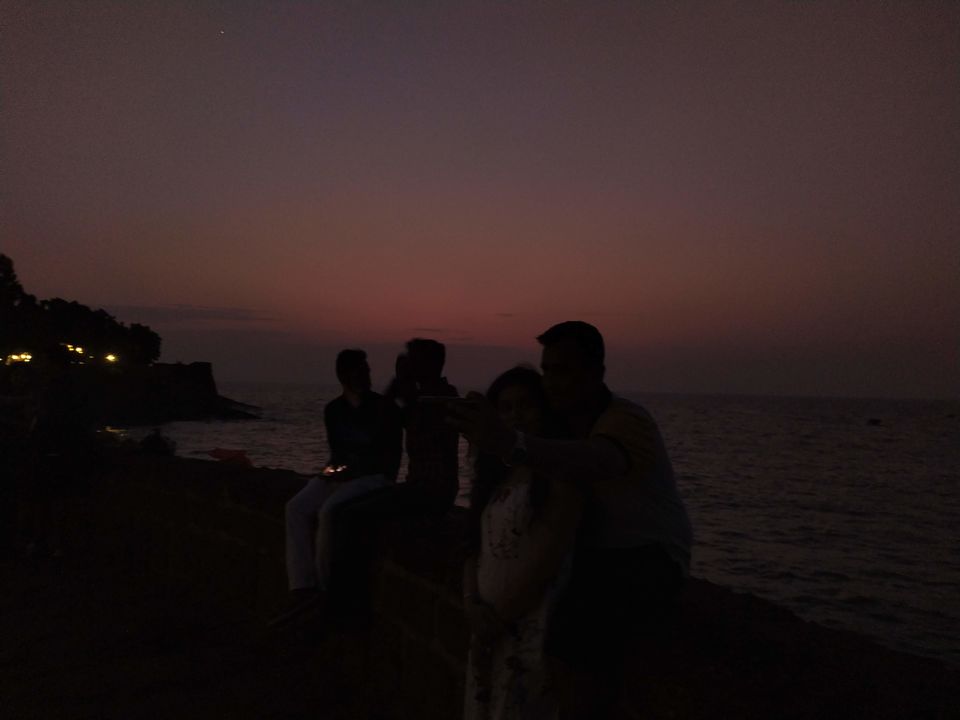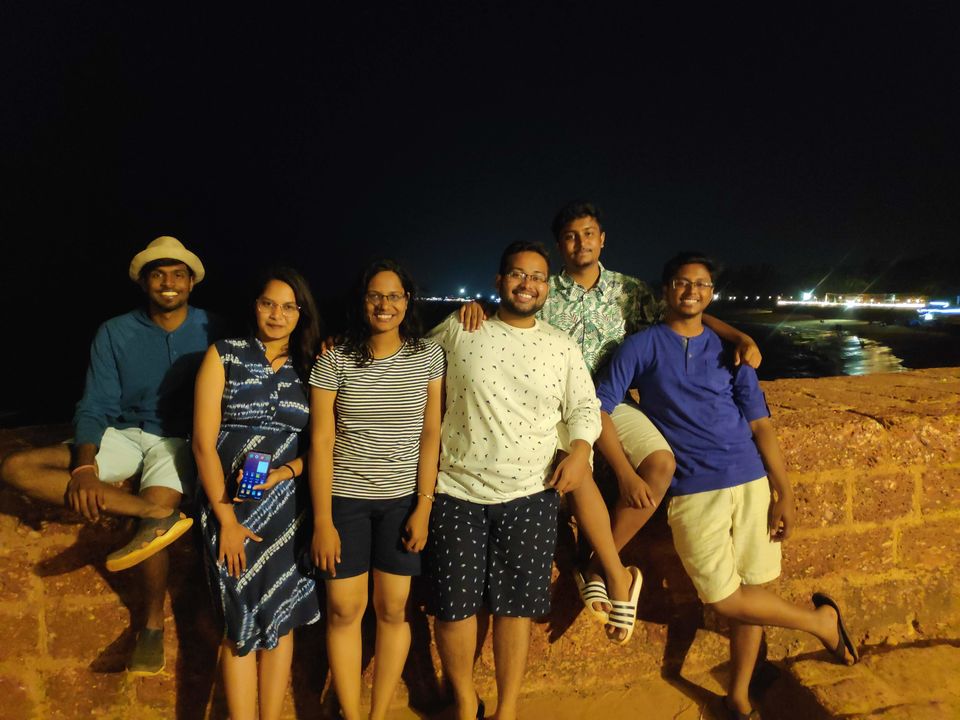 Living costs in Goa aren't very high, especially if you are in a group. Home-stays are abound in areas close to most of the tourist places you would like to explore most. Miramar, a quaint and more of a residential part of Panjim, where we could wind up on the quiet Miramar beach and eat in smaller but quieter and cozy after a wild day Goa promises.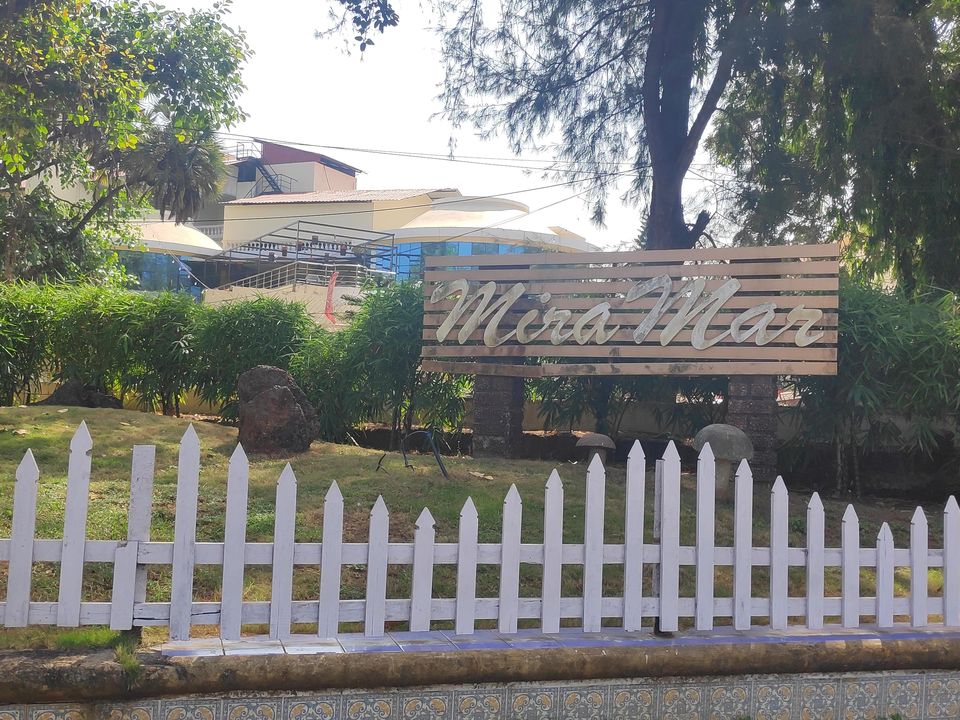 Once we had had a wholesome amount of fun, the last night in Goa was reserved for an exploration the heart of Goa, Panjim. Looking dazzling with river casinos, the hues of the Panjim Bridge, floating restaurants, along with classic European architecture, Panjim is where you can get Goan Cashews as well as classic Goan Feni as souvenirs. Stone Chocolates,Bebinca, Vindaloo,Xacuti Masala, Cafreal and a host of other delectable authentic goan spices are some food souvenirs you could take home for a long time. Panjim also quenches the thirst of an artist or a musician and it totally makes it to the list of places I would happily put on the list of places I will visit again and again. Sands, Sun, Water, Food and Culture, Goa despite being cliche remains such a fulfilling destination and I totally recommend taking it. Meanwhile, I will contend myself with the memories of the last trip I could fortunately take up before the Lockdown!