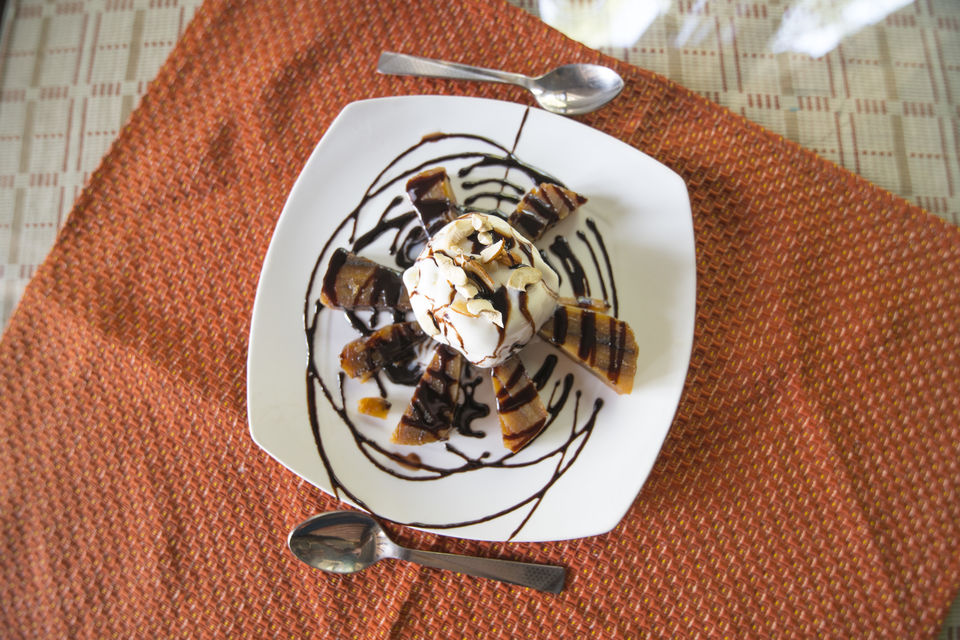 I was going to Goa after many years. My two main priorities were , photography and food. You can find all the details w.r.t to places to see in Goa and photography in my blog :
In this write up , I will take you through some of the best places you need to have food while you are in Goa. Some places are must if you are in Goa , and some places are good to go if you are in that particular area. We reached Goa around 9AM and by the time we reached house and settled it was already late to have breakfast. So we decided to skip breakfast and directly go for lunch. My friend found this amazing place through blogs which was highly rated in Panjim for lunch. Name of the place is Kokani Kanteen .
Located in the heart of Panjim city , very near to the famous church - Our Lady of Immaculate Conception, Kokani Kanteen is highly recommended because of its authentic and delicious Goan cuisine. On entering , one can immediately experience the Goa of olden times. The place has an old charm and ambiance which is perfectly matched by it interiors. We started our lunch with veg thali and fish thali. At first glance it may seem the dishes are regular home cooked dishes but as you dig into each of them , you get an unique goan flavor. Few of the items were very unique which I never had eaten before such as fired fish and vegetables , kokum "rasam" and clamps subzi. They also boasts variety of Goan dishes and other specialties such as Papad spring roll. All these food was flushed with a chilled bottle of beer and a glass of local goan wine. Overall , I was satisfied with my experience in Kokani Kanteen- food , its taste, friendly staff and an affordable price range. This is one place I will highly recommend to try out for Goan food in Panjim.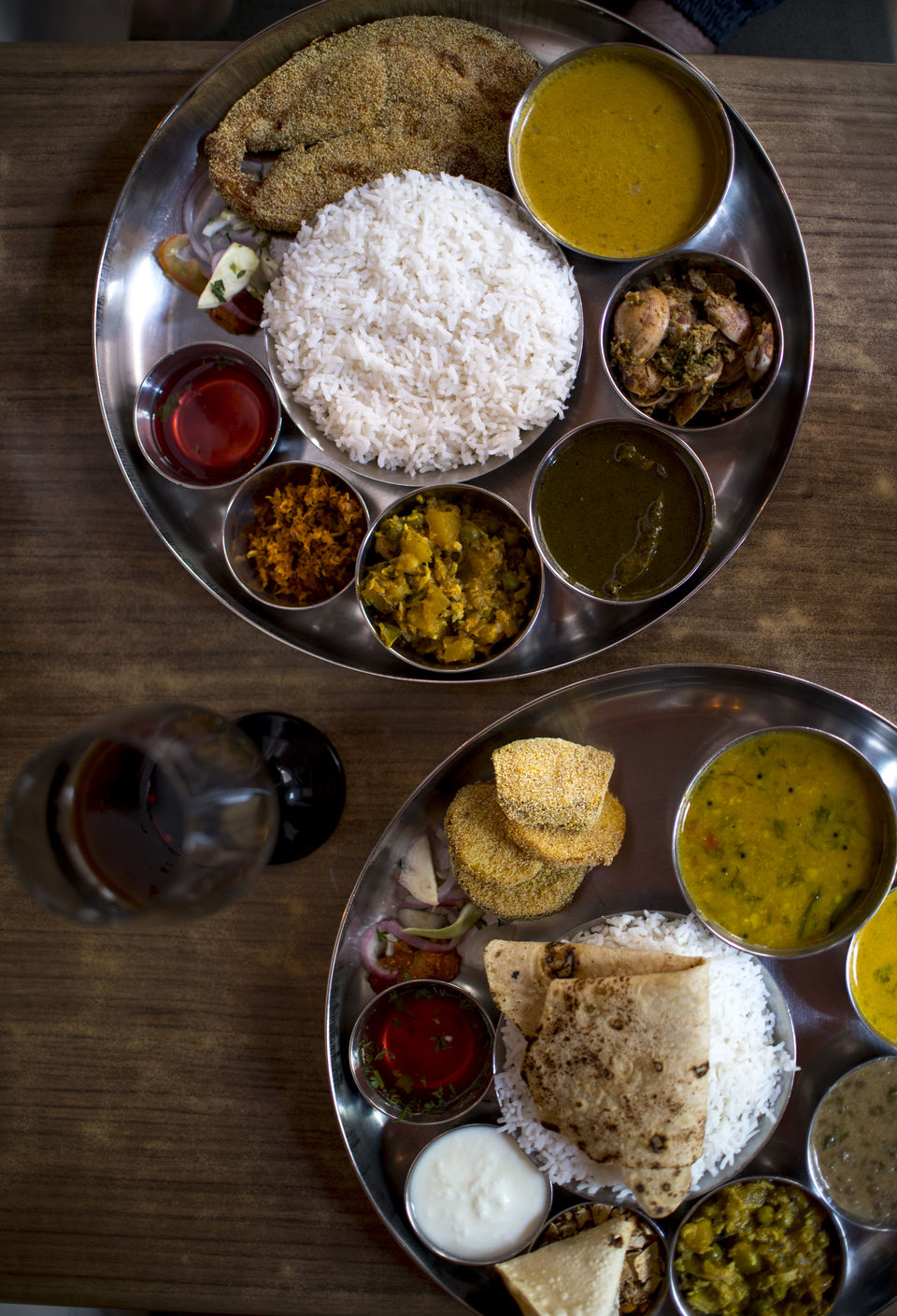 After spending a wonderful evening in Anjuna, my next stop for dinner was at "Go with the Flow" . This restaurant is again highly rated and I saw why. If you are staying near Baga, you should go to this place for a romantic dinner. All the dishes tasted perfect. We can't forget Virgin Colada that we tried here . It went down so smoothly with all the spicy veg and non veg food. Risotto here was wonderful and the beef curry was cooked to perfection. The chef and owner of this restaurant, stopped by at our table. He was very friendly and down-to-earth. He made sure to interact with his guests and give make them feel relaxed and comfortable.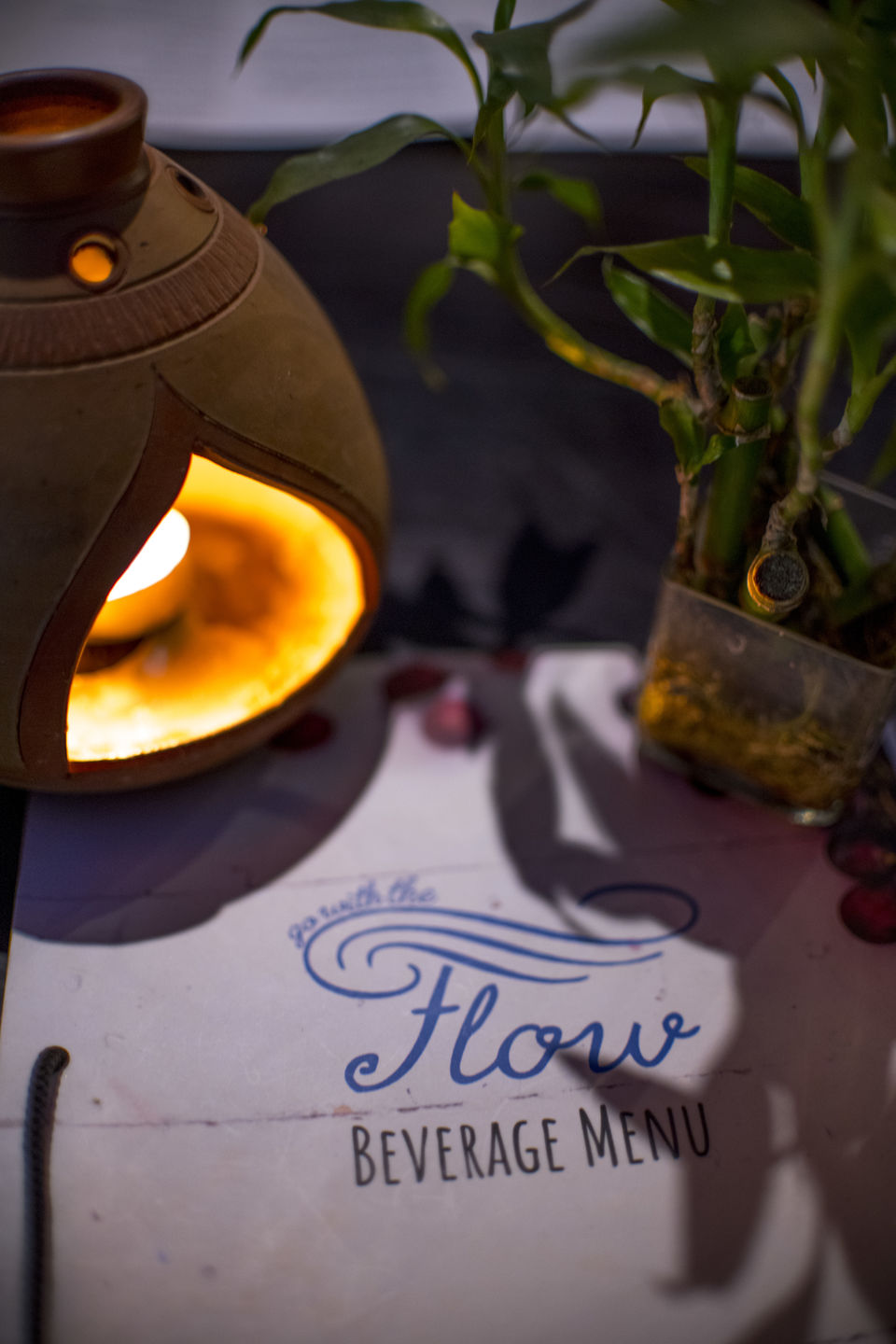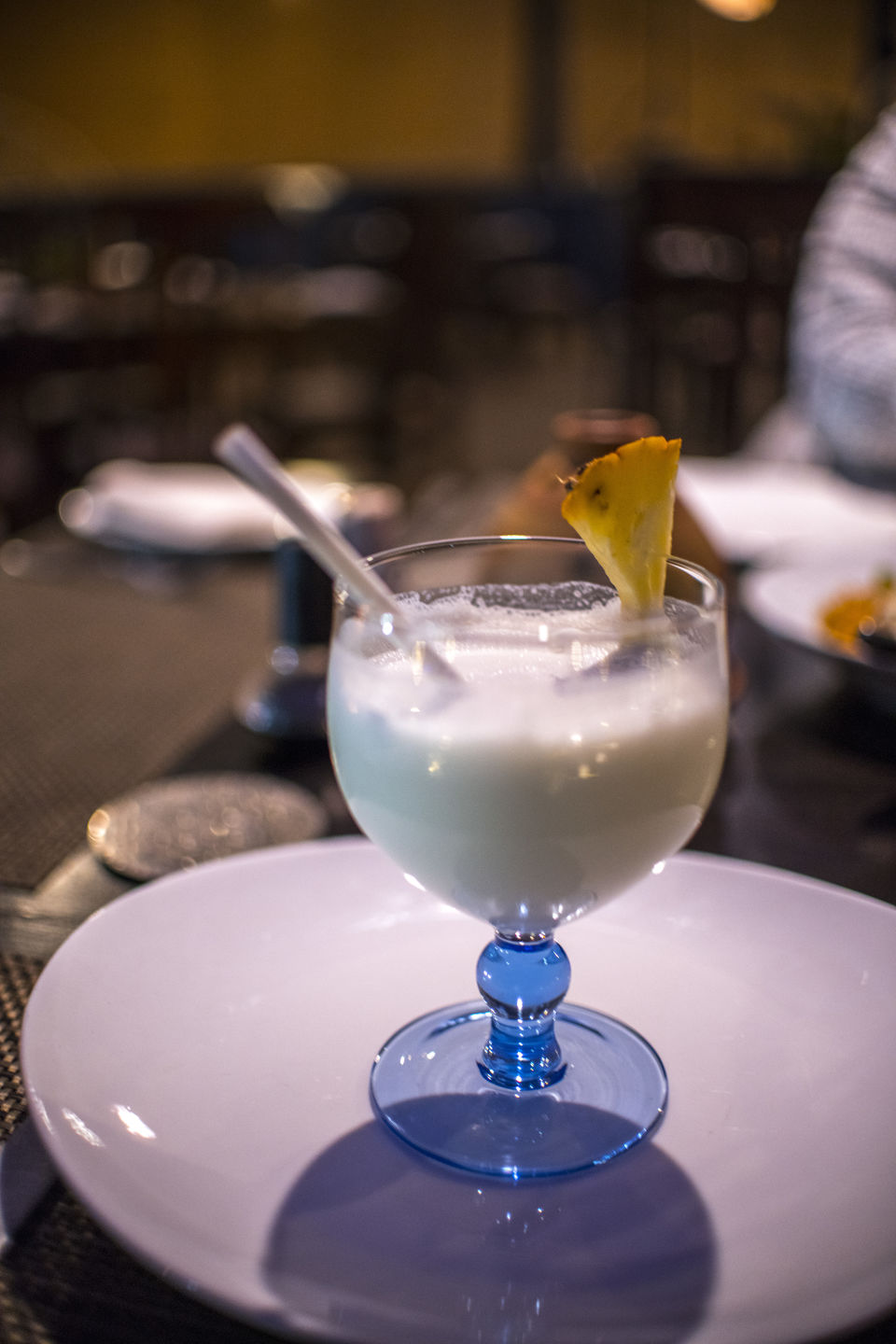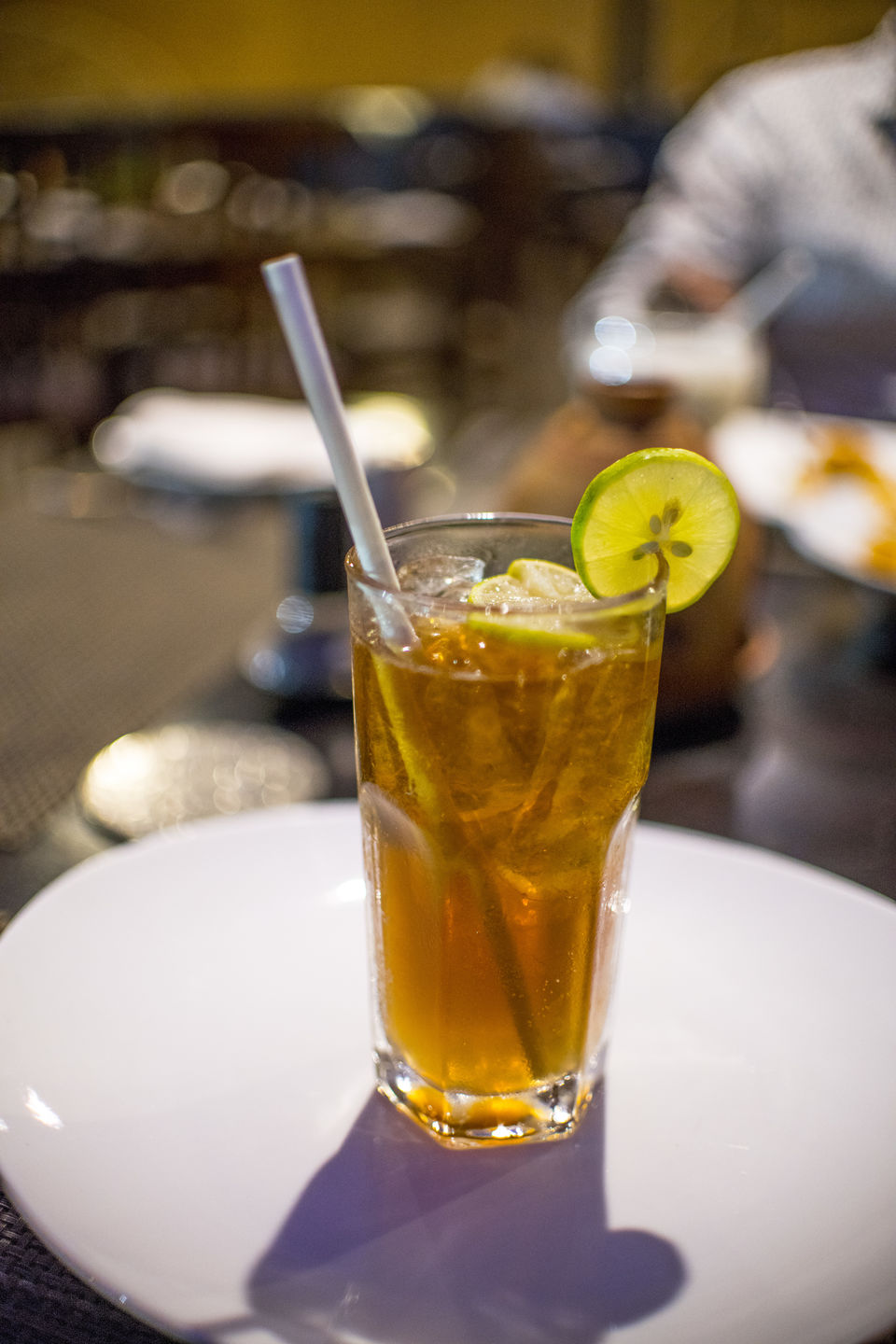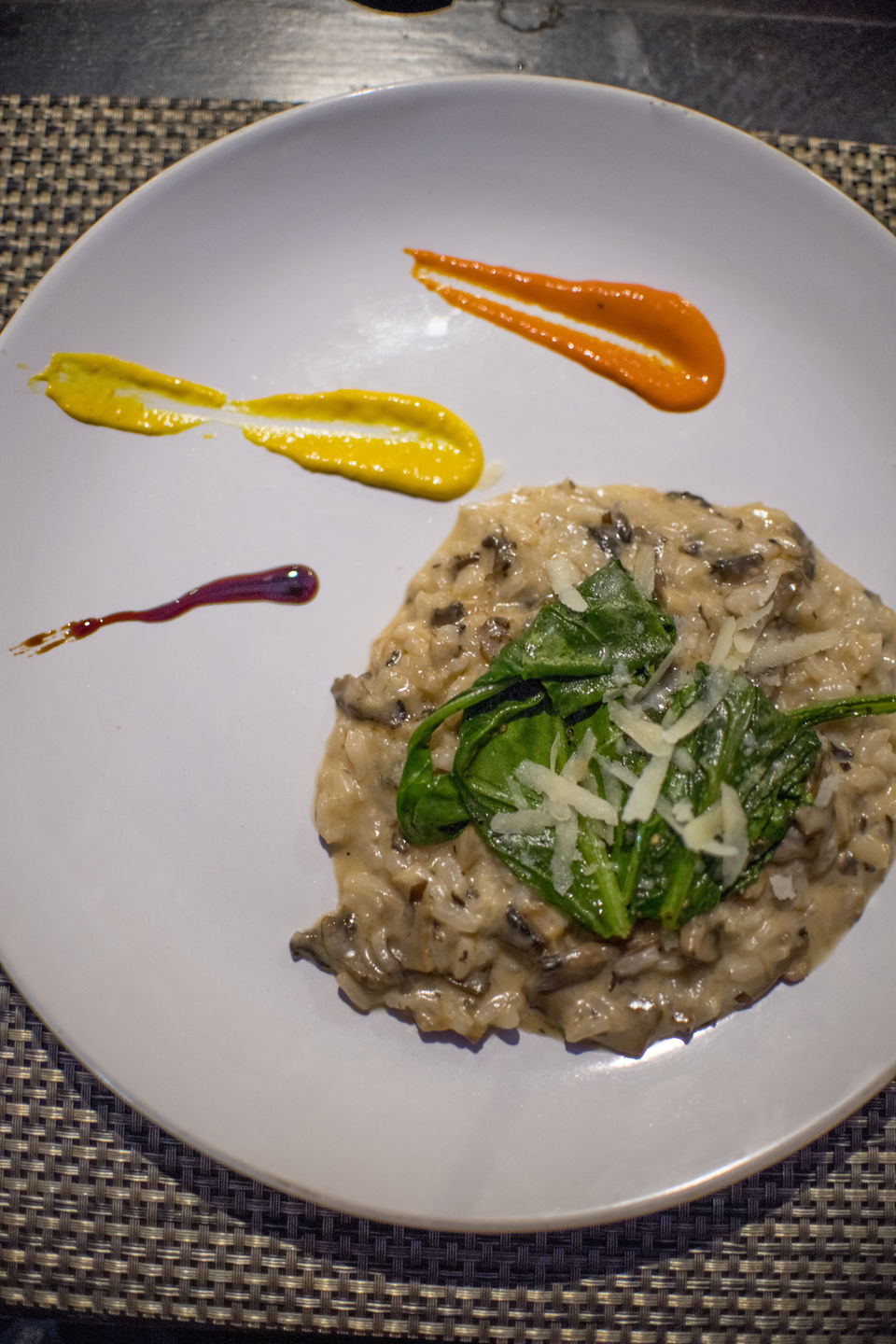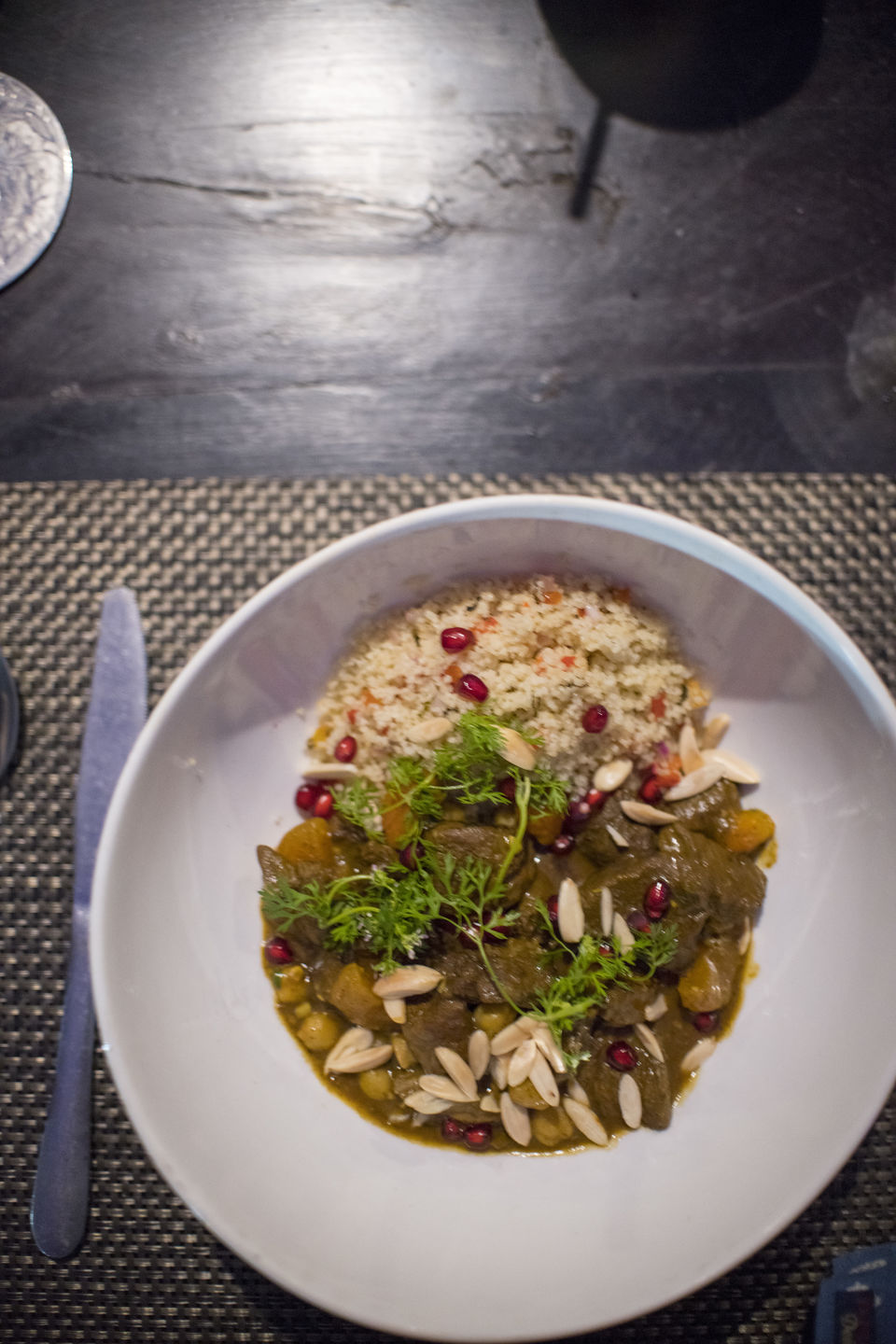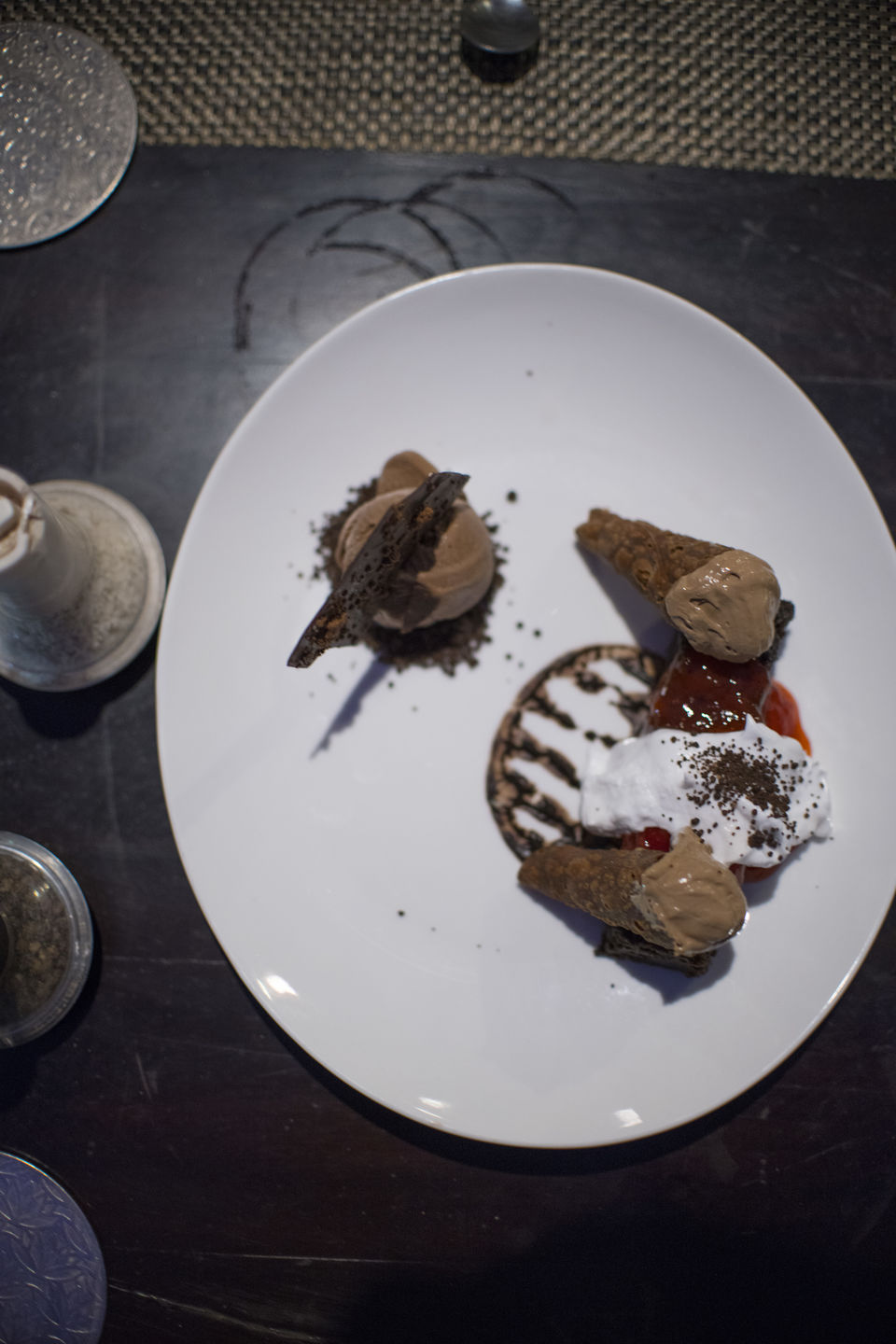 The next day started off with some Goan breakfast. The destination was - Cafe Real. This is a very old and well known establishment in Panjim. The breakfast menu included the quintessential pav and bhaji (with three different choices), puri and even some fried snack items.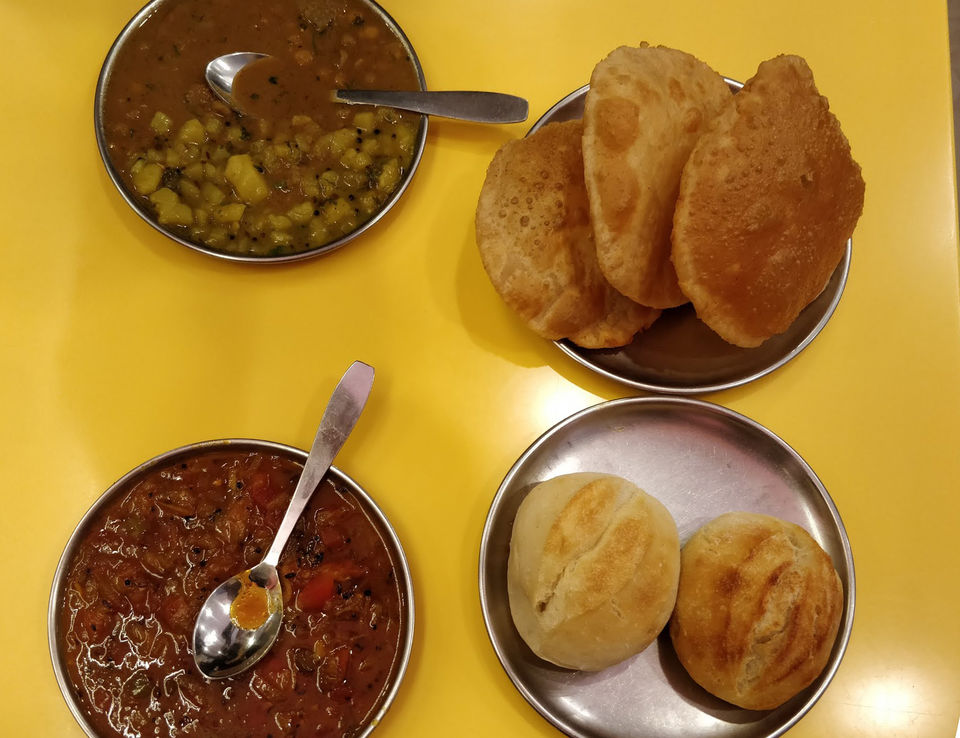 Next place which is worth mentioning or not, is Viva Panjim. Here we came for dinner based on Zomato reviews and ratings, alas! we totally didn't like the food. We ordered Veg Xacuti and Pork Xacuti, which were really not delicious and to drink we ordered Pina Colada. Well, what's my opinion for a second visit - Never!
Our bad luck with food continued the next day, when we visited Caravela Cafe and Bistro. First of all everything is expensive and sadly the taste does not match to the price. Though they have a number coffee "options", all of those comes out of a coffee vending machine. We also tried burger but there was nothing exciting about those sad burgers. I can make a more lively and sumptuous burger at my home.
After last two disappointing meals, we next headed to Spicy Bella, near Colva beach for our lunch. I would highly suggest this place if you are near Colva beach. Spicy Bella gets good points on these areas - food choices, great; food price, affordable; location, good; ambiance, very relaxing. Before we left after a heavy lunch, we tried Goa's famous dessert Bebinca with vanilla ice cream - must say it is a deadly combo.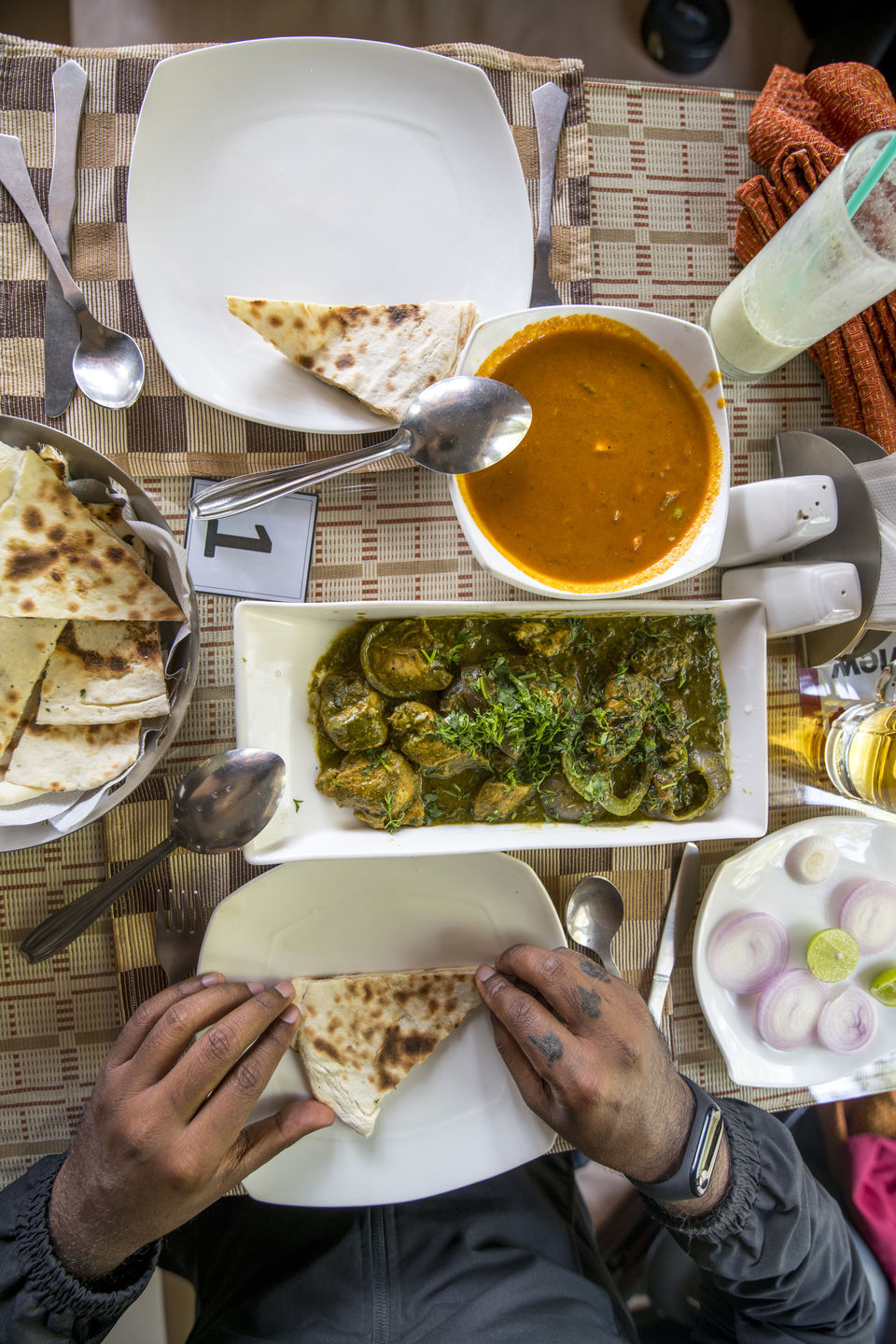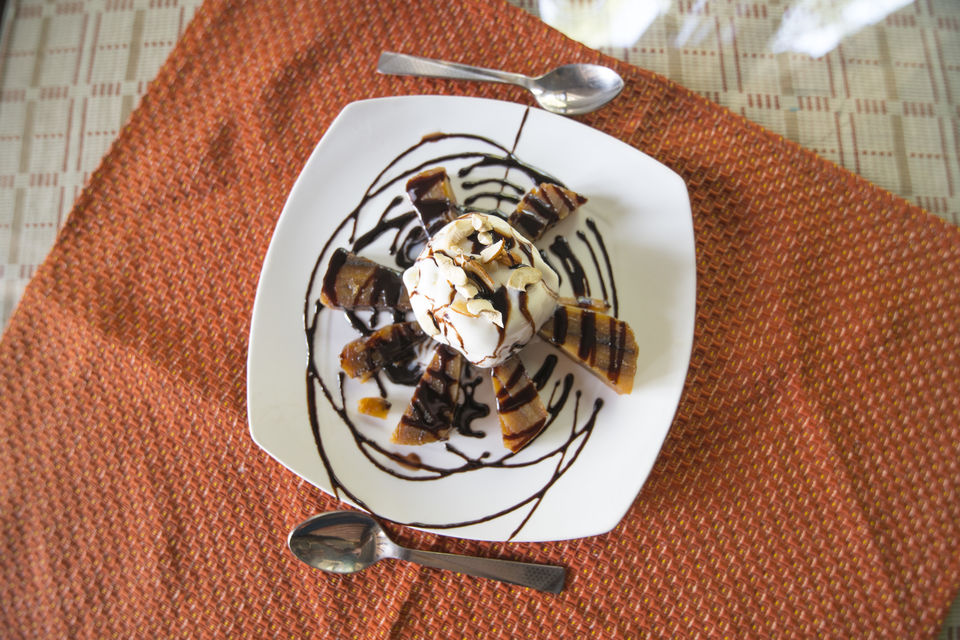 Another two restaurants that are worth mentioning are : Cafe Tato in Panjim , The Brasserie near Miramar beach. Food at both these places were good and worth the price. A must-do while in Goa and I am sure many have experienced, is enjoying a beautiful sunset while sipping cold beer at the numerous shacks spread all over the beaches across Goa.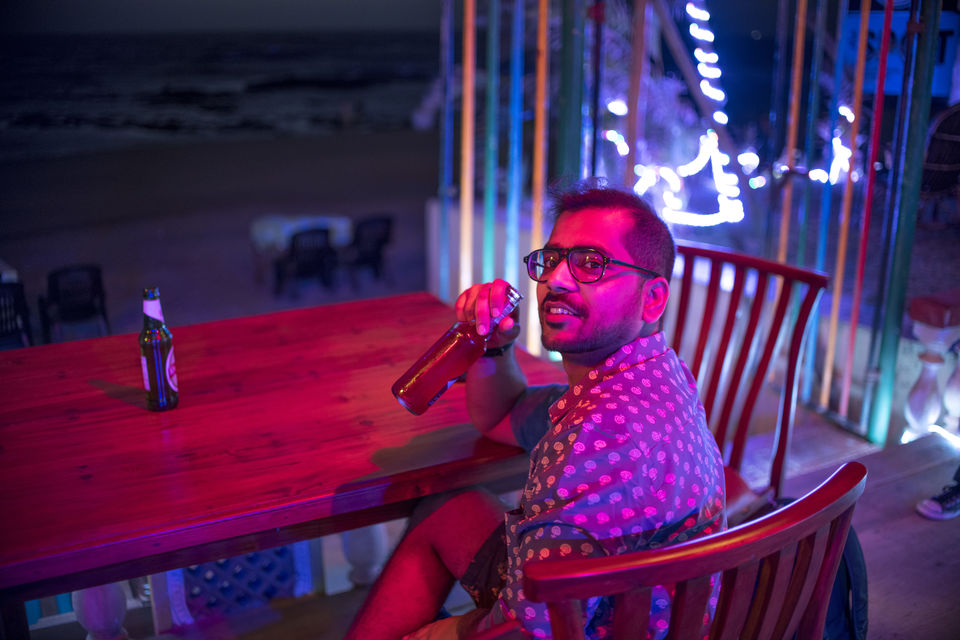 When it comes to buying souvenirs, your best bet is to buy cashew nuts, which are very popular in Goa and very cheap as compared to other places in India. Apart for cashew nuts, you can buy packaged Bebinca and Dodol which are local Goan specialties and a must-try food items.