Hello Folks !
Hope you all enjoyed reading Part -1 of my AMK trek ! :)
If you guys haven't yet read it, here is the link !!!
https://www.tripoto.com/trip/amk-alang-madan-kulang-toughest-trek-of-shayadri-ranges-part-1-5c9cd04097c7d?ref=mobwapp&source=awp
Welcome to the Part -2 of my AMK (Alang Madan Kulang) journey. Alang-gad, Madangad and Kulang-gad are considered as the toughest hill-forts in the whole Sahyadri mountain ranges. Necessary climbing skills, rope-work and working knowledge of equipment handling is required for climbing Madan and Alang forts. Our Day- 1 was all of thrilling experience, never-ending adventure and collection of lot of memories as we reach at the top of Alang fort. Our trek lead (Anand dada) gave a call out at 4AM to all Explorers with his pleasant smile. As we knew that we have a long day ahead and must complete Madan fort and then reach Kulang by evening. We all woke up immediately and got fresh. As we have to move with our all luggage, we had to keep our sleeping bags and mats aligned to our bag. Anand dada had already prepared Hot Upma and elaichi chai for all of us. The breakfast was so delicious that we couldn't resist ourselves and another round of Upma. As it was 4:30AM in the morning, for the 1st time in my life I had breakfast under moon light with cool breeze flowing. The entire environment and experience can't be explained in words but one should definitely experience it. Heading down from Alang caves our other leaders gave us a small training about rappelling techniques and its safety precautions. We all were very excited to do so as most of us were doing it for the 1st time. Sun was saying "Hi" to us slowly and steadily with his calm sun-rays. As the 2nd day was a long day where we had to climb Madan and then climb Kulang to camp at the top of Kulang. So, we started the adventure by 1st rappelling down the 100 ft rock. The pathway towards this was very narrow and sleeper, hence as a trekker you need to concentrate on your each step, keep them firmly on ground and if possible take support of rocks to hold whenever possible. When my turn came to step forward for rappelling, I was nervous yet very excited as it was my 1st time to do so. Even though guide told how to catch hold of the rope and keep balance, my 1st attempt was a complete fail. As I started rappelling down, after 5 secs I lost my balance and I came down directly at a speed of 120kms/hr and couldn't understand what to do, fortunately the rope I had in my hand I pulled it with all my force and to hang myself in air and to stop somehow from rapidly coming down. I had a injury on my right knee but was completely happy with my performance because even though I failed for first 20 secs and came down rapidly, I immediately took over the situation in hand and controlled it. And I guess, that's how we should live our lives. Even if we stumbled at any point in our life, we should elevate ourselves and move ahead. I rappelled down rest of the rock patch slowly. The trek leaders were concerned whether I was hurt but I didn't tell them that I had injured my right knee as I didn't want them to stop me doing anything that was challenging me. I was so ready for all challenges and tackles that were ahead of me. My happiness of doing rappelling completely over-shadowed the pain of injury. As the leader suggested to moved ahead slowly we went ahead and after 5 mins another 50 Ft rock patch was waiting for us which we had to rappel down. Before I could reach there, the trek leaders had informed each other about my failing experience of rappelling through walkie-talkie. As I reached Anand dada gently asked me about my fitness and when I assured him that I am completely alright, keeping faith in me he calmly explained me the entire process again as to how should I do it. And guys, this time I did it like a pro. Not a single step I slipped-off and did it effectively. I was dancing as I did against all odds, though my knee was poking me in middle to say that it wasn't in good condition. We waited for another 12-15 trekkers to come down and then we followed our other leader for the traverse. Madan is to the west of the Alang and they both share the base. At the Alang-Madan pass the route bifurcates and the one on right goes to Madan fort. The trail is bulging and there are no sub-trails and hence no chance of losing the trail. Going further, the trail is narrow and dangerous, exposing valley on right side. We did not have to fix rope at the over-exposed traverse as there was no need for it. Everyone comfortably crossed the traverse. The trail continues to traverse along the fort and stops at the foot of the rock-wall. At a point where Alang, Madan and Kulang bifurcates there is a small cave which is recommend for trekkers to keep their bags and go ahead towards Madan. Because it becomes very easy for a trekker to climb the rock without their respective trek sack on their back.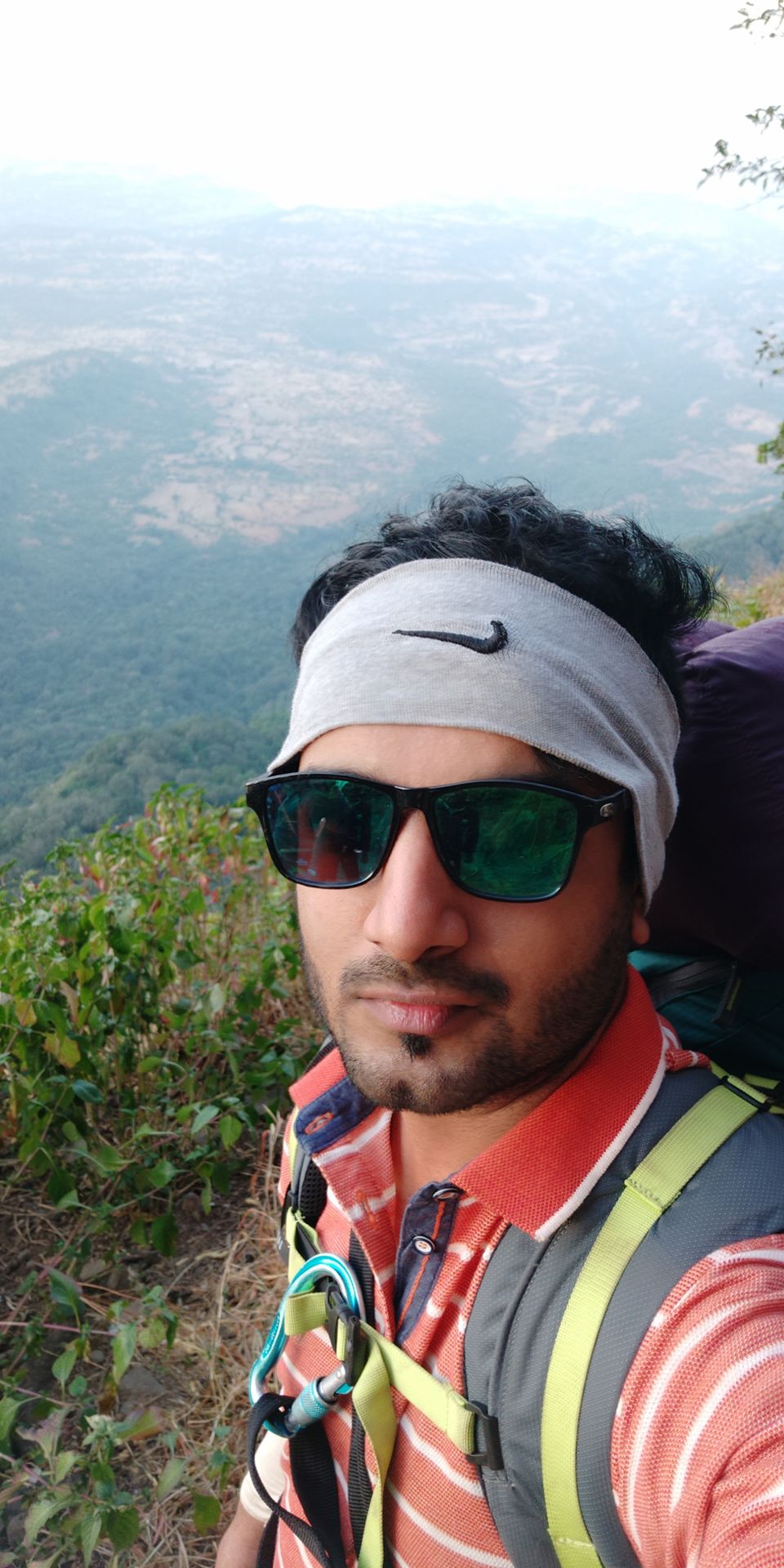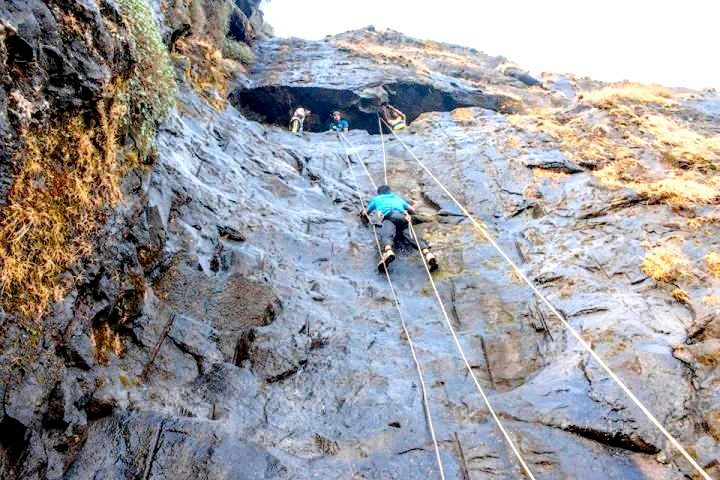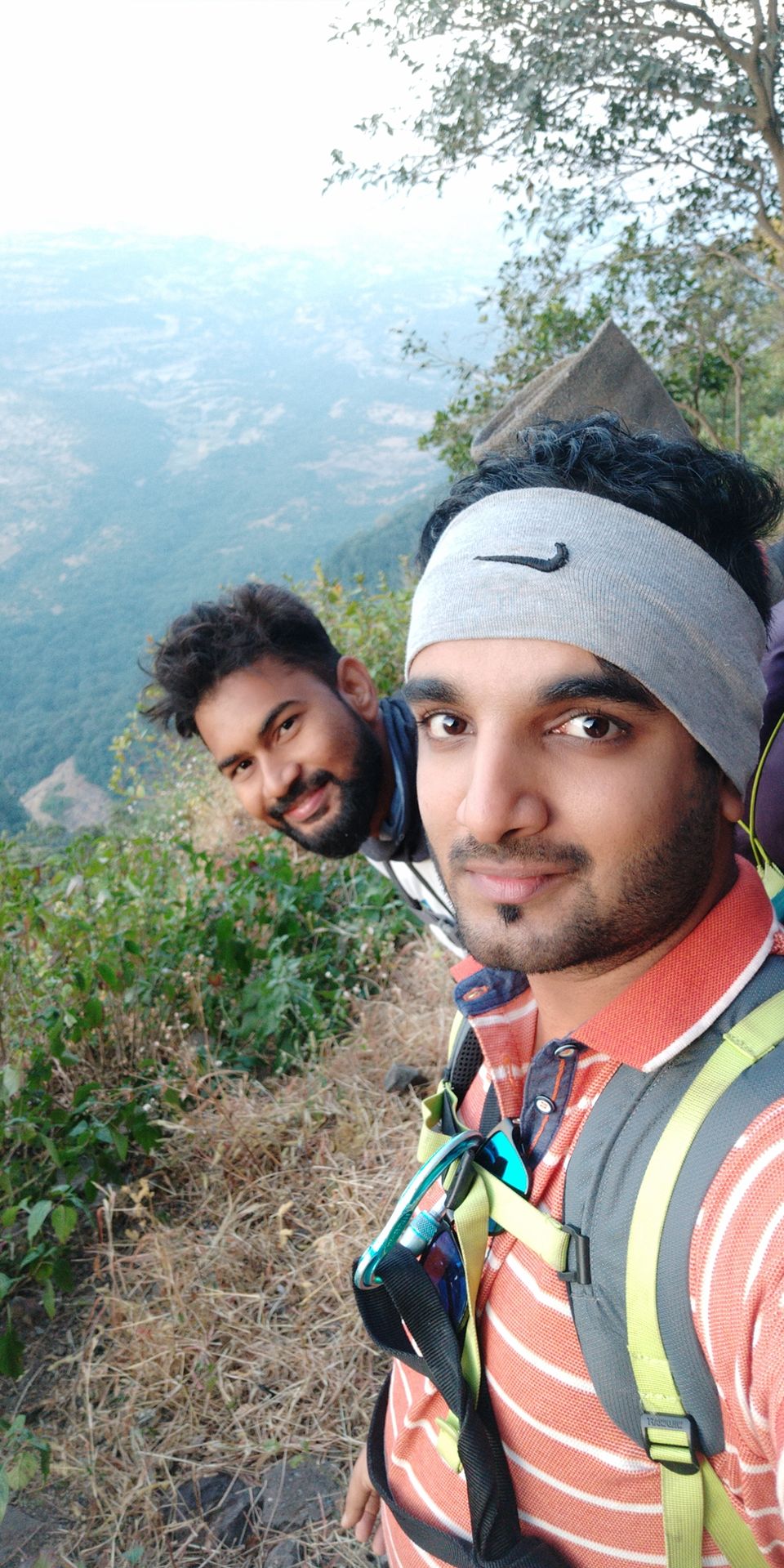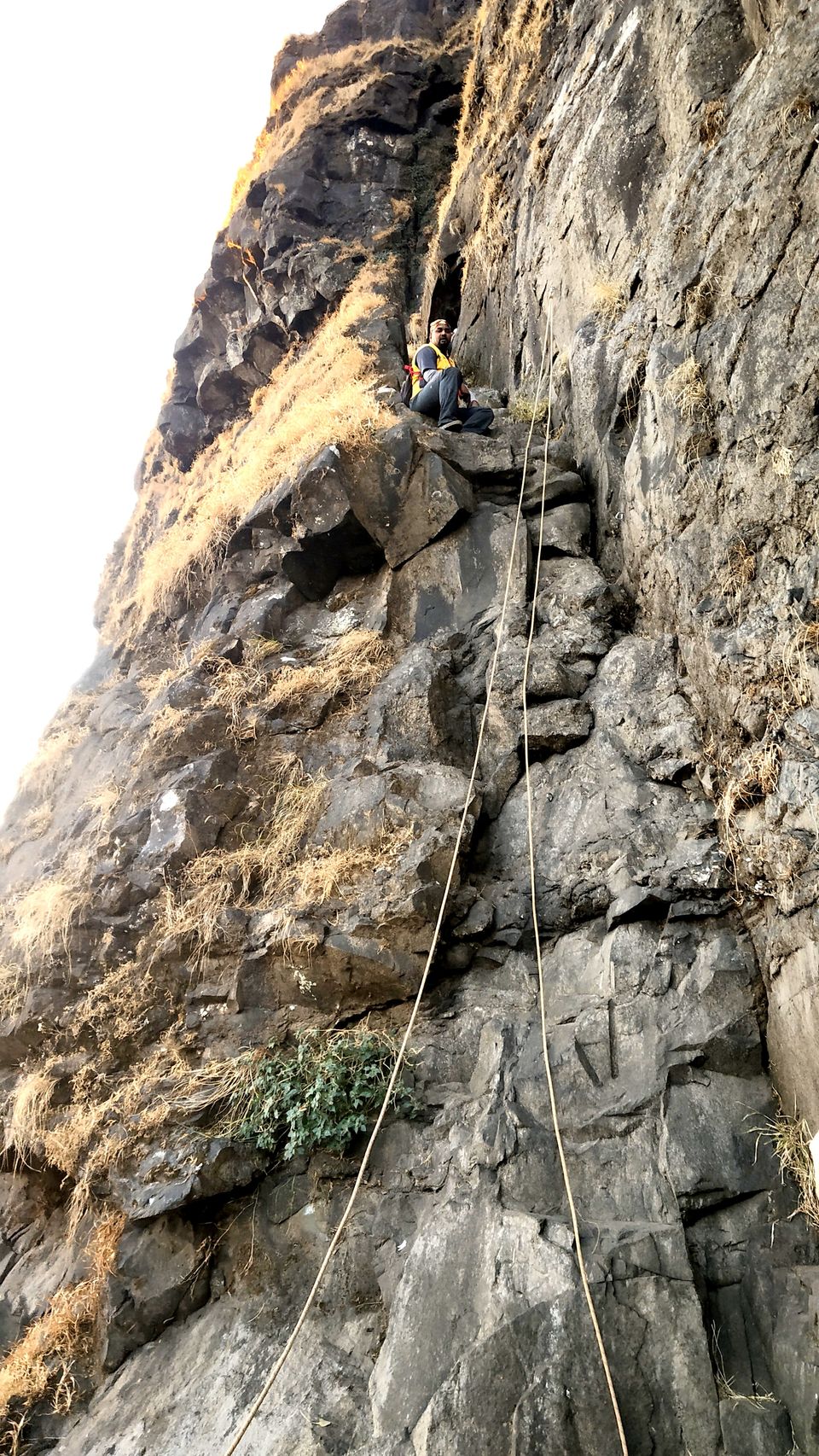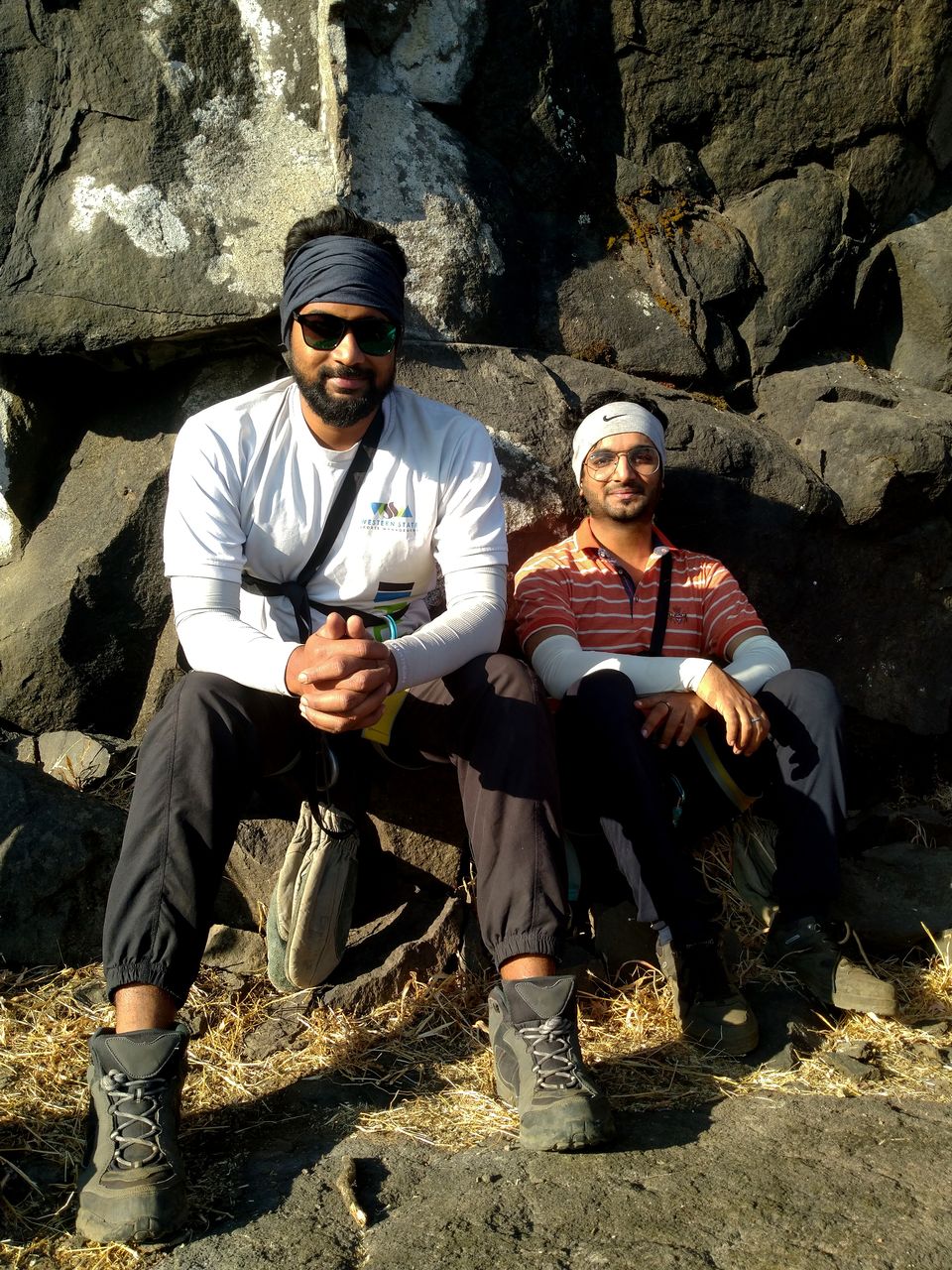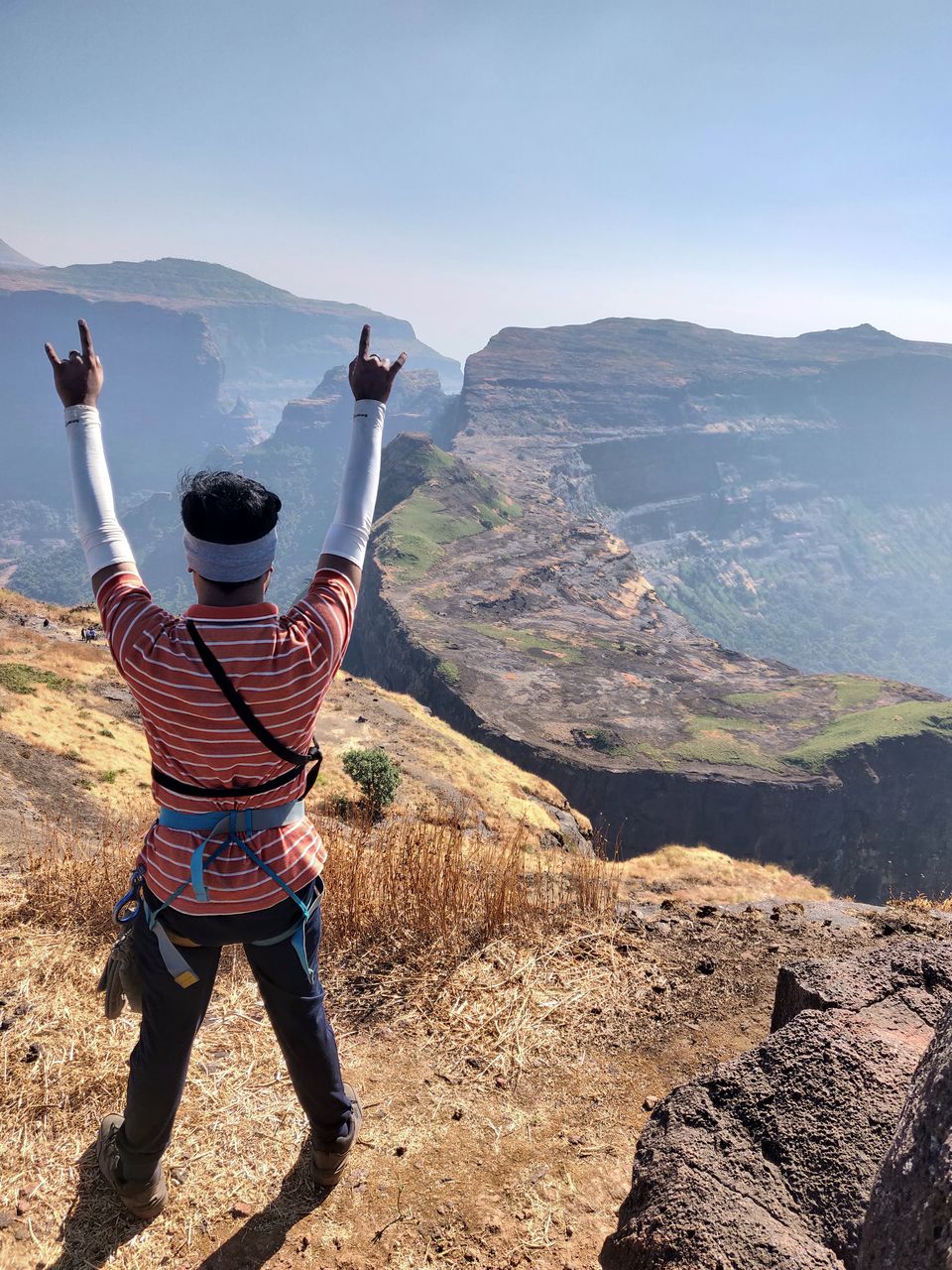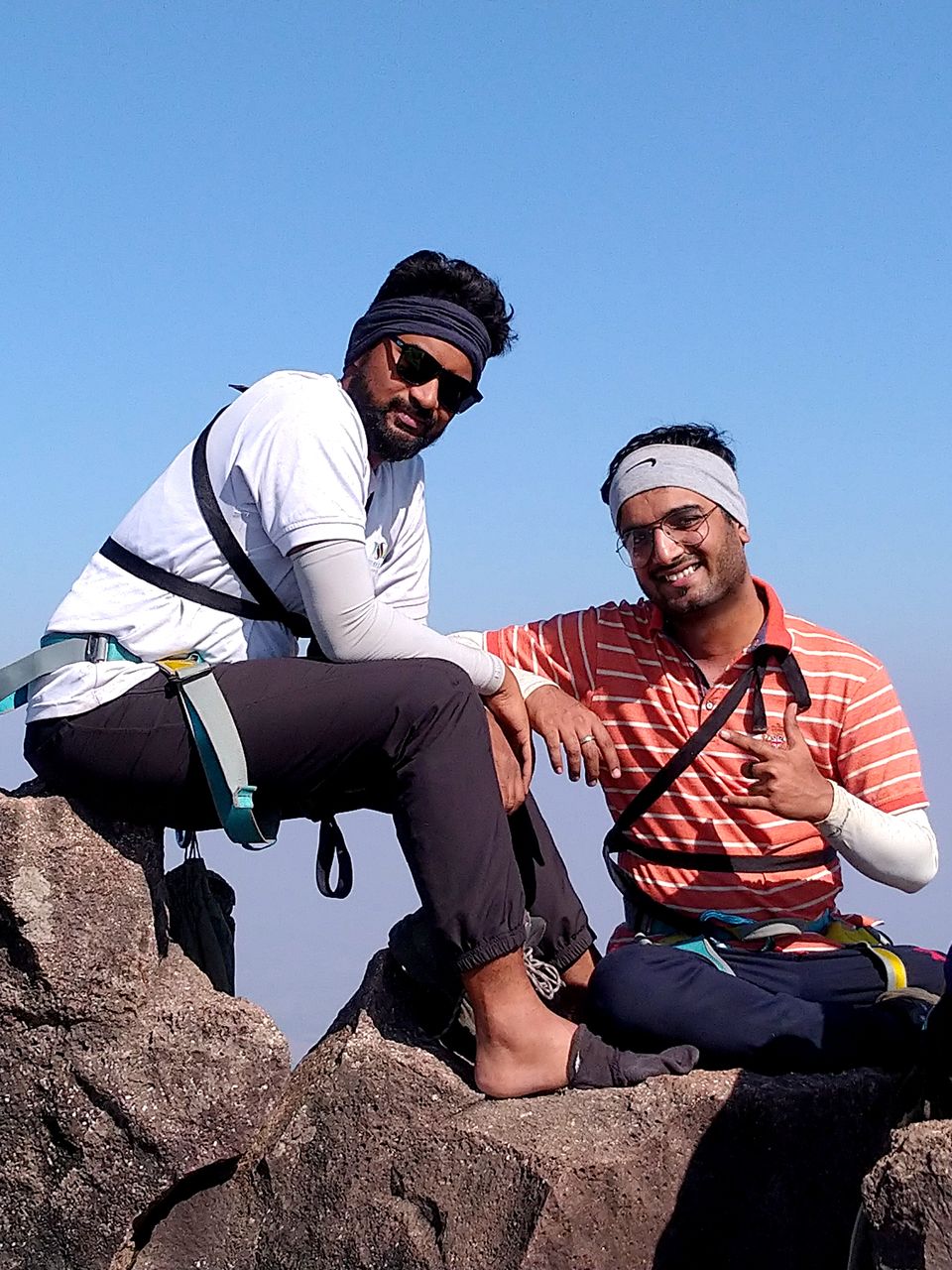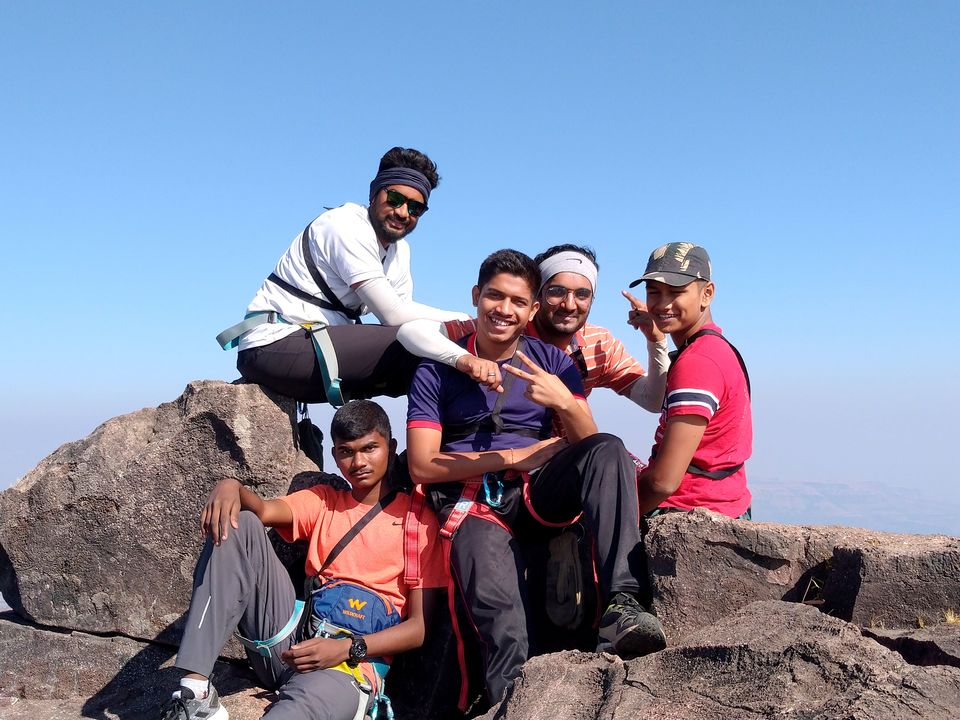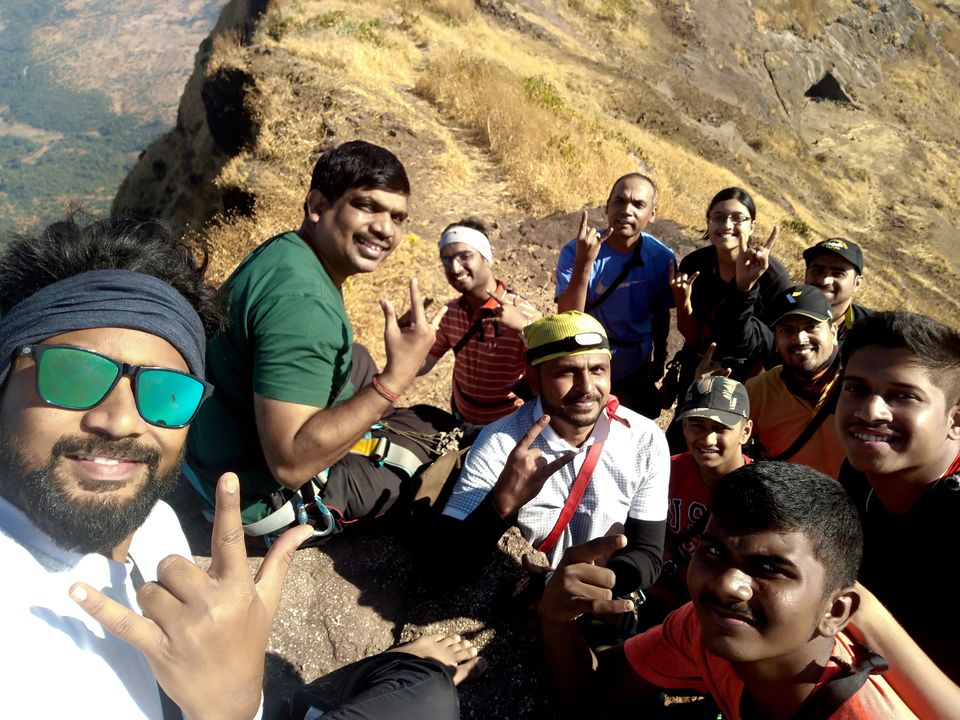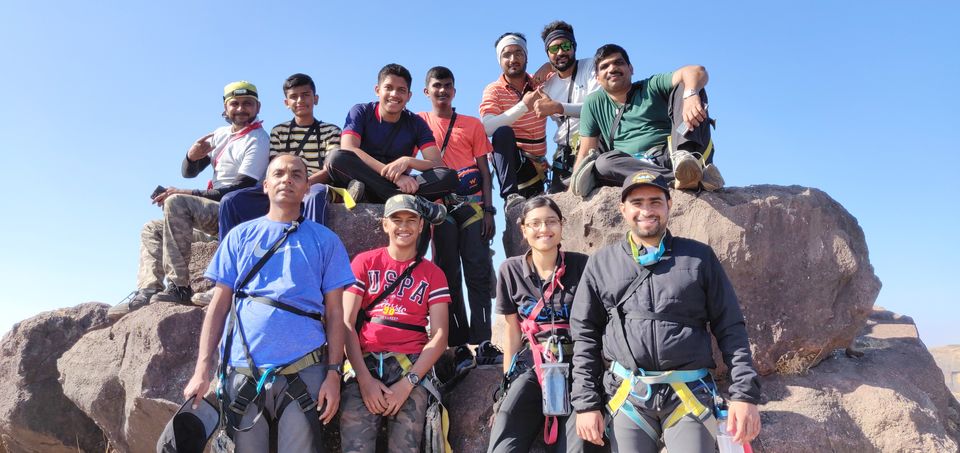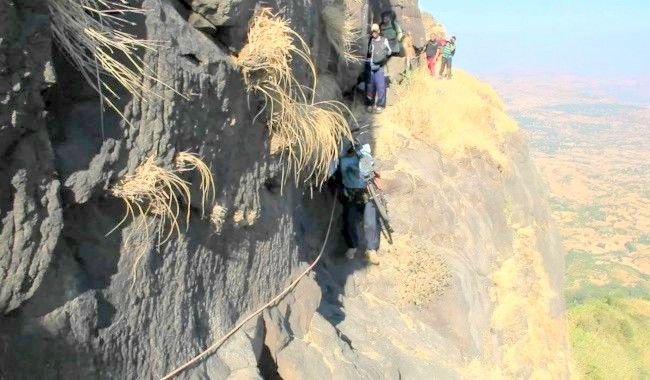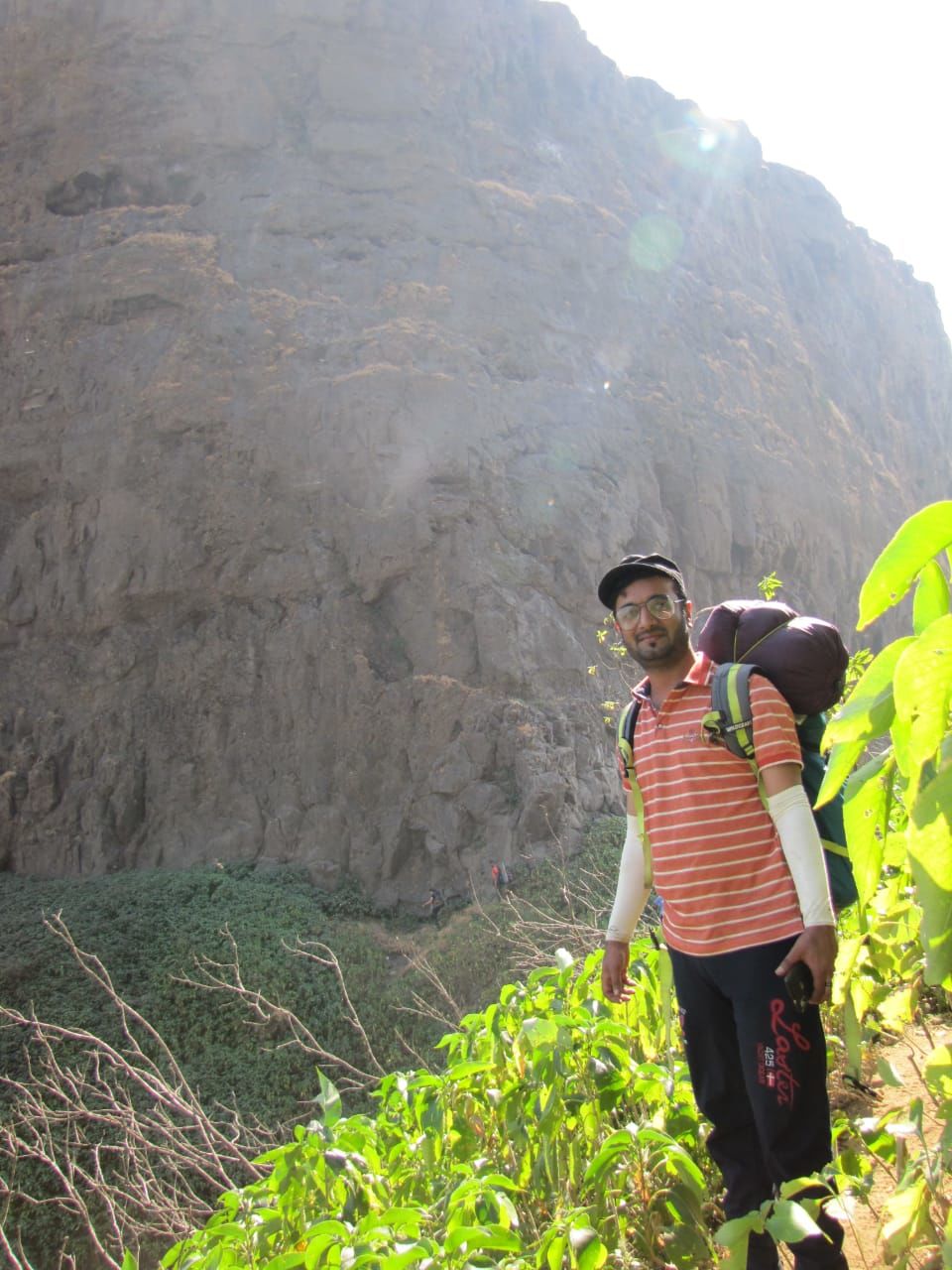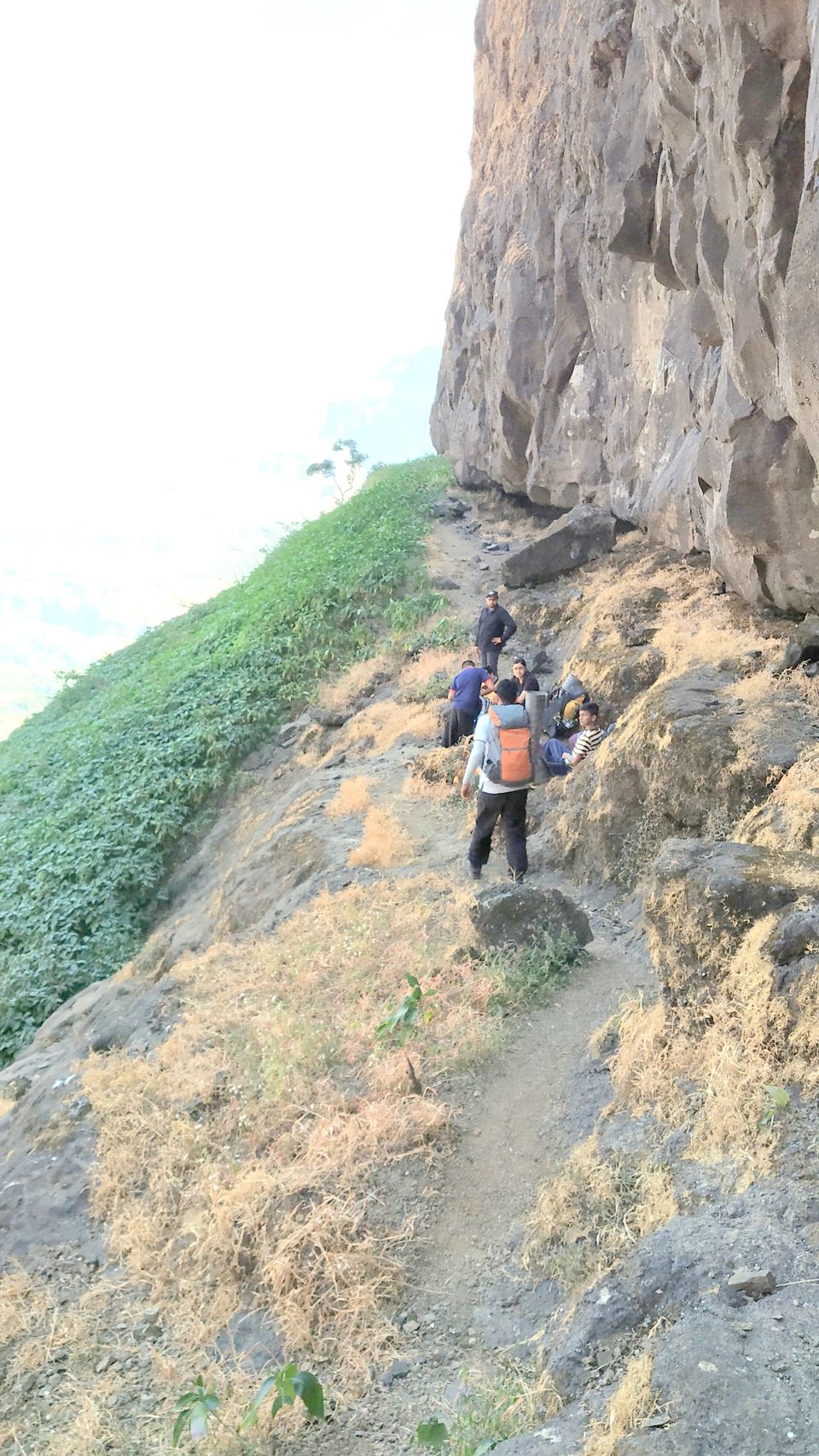 The Madan climb is a little longer but is a bit inclined and there is no base ground at the bottom, if you are not anchored and you slip, you are gone for life. The only concern about the Madan patch is the safety of the climber and the belayers. One should not let too many people come near the climbing area and send people one by one. Leaders are already there to care of us, but it is also our duty as well to follow their instructions strictly and support them. When my turn came of Rock climbing, all I had in my mind was that "I am strong, and I can do this". We all had to attach our buckle with the rope handing from top just to ensure that in case if any trekker slips, the rope will safe them. I was completely focusing on each step and my energy. Within 7-10mins I climbed the rock-patch and was feeling content. We met few other trekkers on the top of rock patch who did Madan first and where waiting rappel down to rock patch to go towards Kulang. Once the leader gave us green signal, we started our journey again. After the rock patch there is still a lot of edge traversing and steep climbing to reach the top of Madan We reached the top of Madan and witnessed the beautiful view that it offered us. You can see Alang plateau from top of Madan. We enjoyed the view for around 50-60 mins and started our journey back to the base. Madan has a very dangerous traverse as compared to the Alang, and one can recognize it when he/she starts climbing down the traverse. We reached back to the top of rock patch that we climbed and one by one rappelled down. Till now I was completely knowledgeable about how to rappel down the rock. We head towards the cave where we had kept our bags and had packed lunch. Lunch consisted of peanut laddoo, frooti, cashew nuts and almonds, chidwa and glucose biscuits. Once a pack of 15 climbed down and came had lunch at caves we started the trek to Kulang which traverses the Madan mountain from behind on the risky edges with vertical drops and rolling stones on the path. After crossing the Madan form behind i.e. north we come to the southern face of Kulang base which needs further traverse and the steep slopes make the trek real challenging. This was the only good trekking part of the whole area. After reaching the westernmost part of Kulang we meet the original route to Kulang from where the route is mostly stairs. In meantime we were collecting wood sticks for dinner to be prepared as you won;t find any of it on Kulang. We reached the Kulang top by 4.30PM in the evening. Me and my friend Sohan were the first two to reach at the top of Kulang as Anand dada was waiting for other trekkers who were coming from behind slowly. We took his permission about going ahead and he too said yes to it as he had watched both of our performance past 2 days.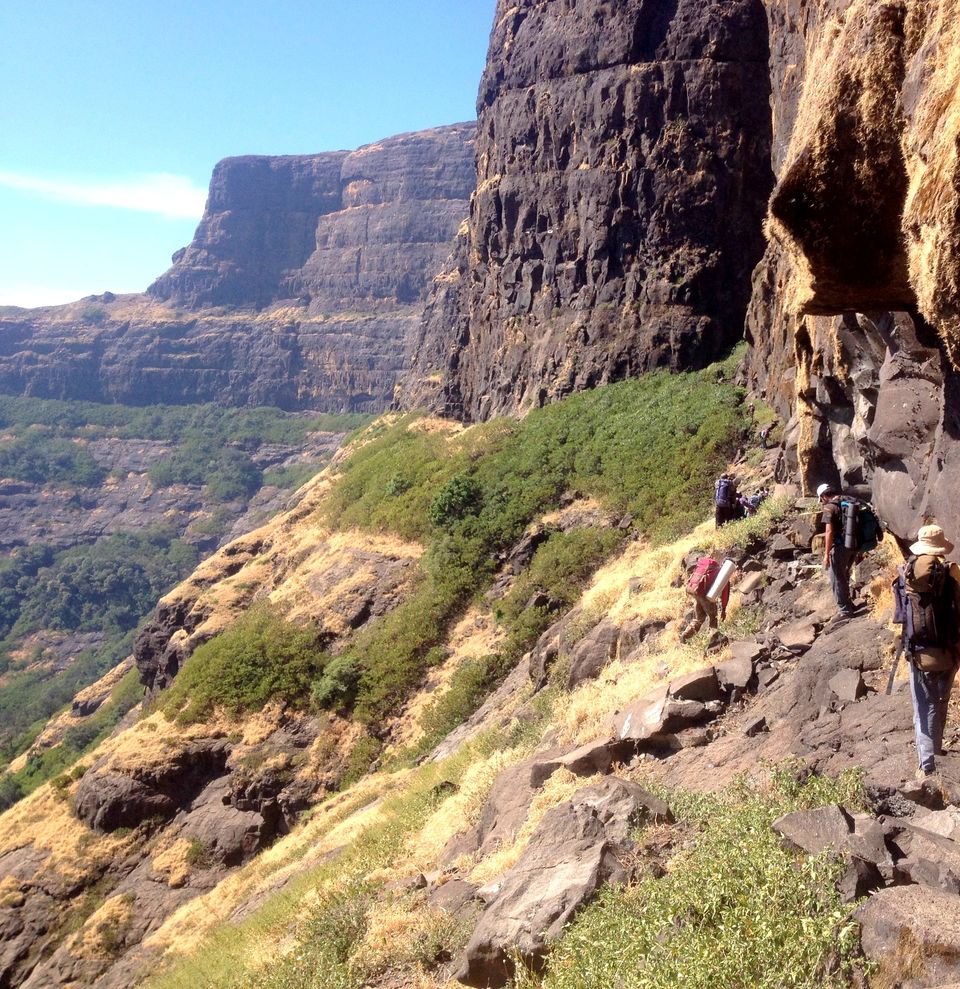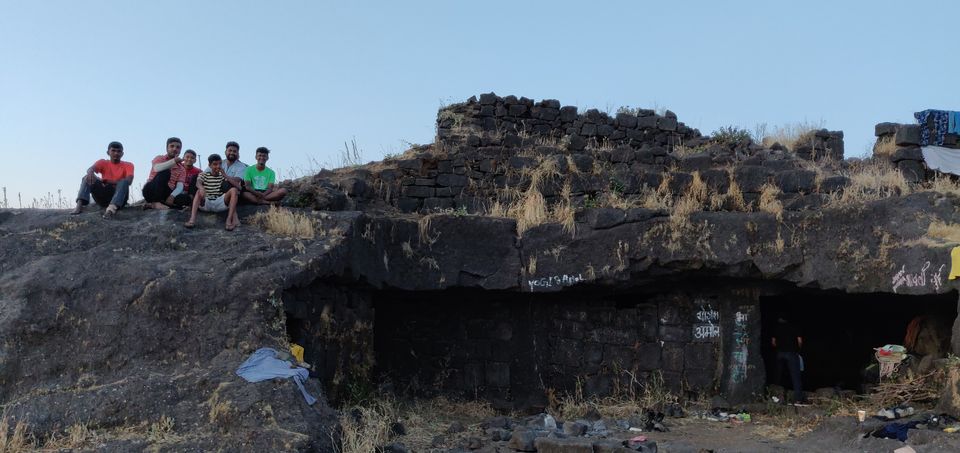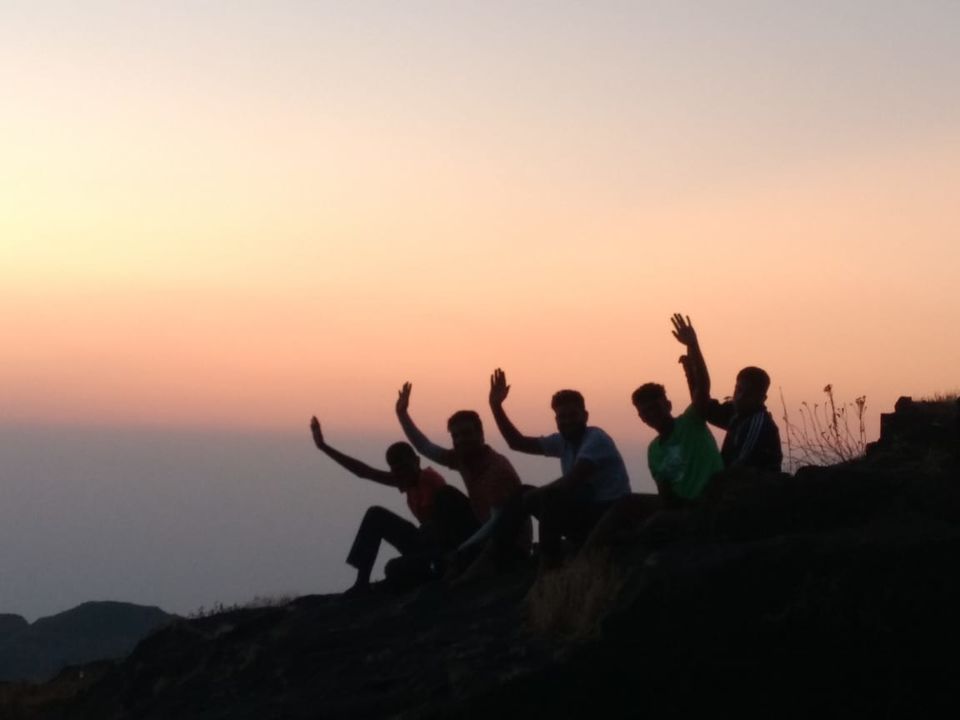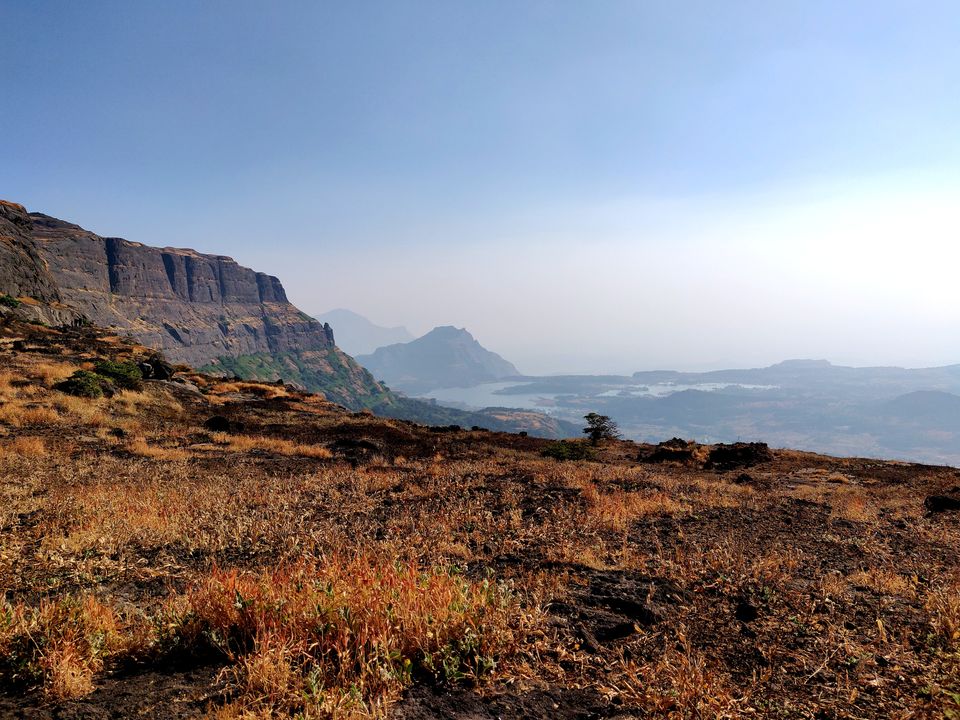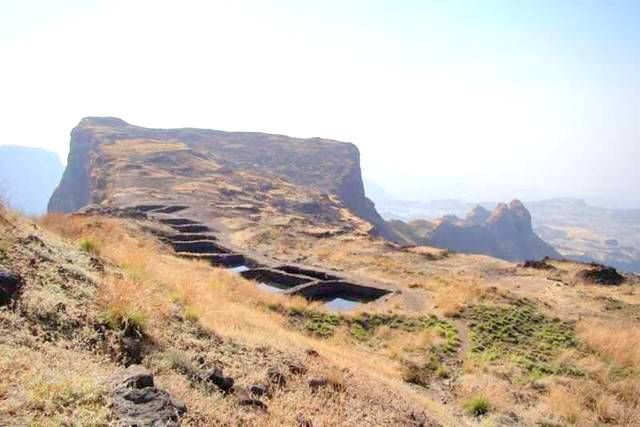 I was so happy to have a feeling of reaching all the 3 forts first in the entire group. Kulang has a huge plateau wherein there are big water reservoirs for drinking and getting fresh. You will find a lot of camping spots to do on Kulang but we preferred to stay in caves as we had no tent with us. There were already lot of groups who were present already with their tents ready and chilling with the environment. Our group split into two, one cleaning the entire cave spot that we had secured, another preparing the dinner. There are a lot of water cisterns at the top for filling water and having a dip in them. Nobody was interested in having a dip at that time as it was starting to get cold, and I was injured and didn't wanted to screw up my injury further. The cold breeze at the top of our cave and the views from there were brilliant and mind freshening. We secured a point for us wherein we were witnessing beautiful sunset. Sufi songs made much sense and feel up there, I was all" comfortably numb" over there. After spending some time at the top, we returned to the cave and were getting ready for bonfire. Bright Moonlight, bonfire, cool breeze flowing and having Schewan noodles and soup for dinner, trust me I was on cloud 9. We all had so much to share, talk, know each other and cherish the moments that we couldn't notice that it was already 11PM and need to go in the cave to take some rest. Anand dada had already informed that Sunrise from Kulang fort is the best sunrise that any person can witness and had informed that those who wants to witness it needs to get up by 5AM.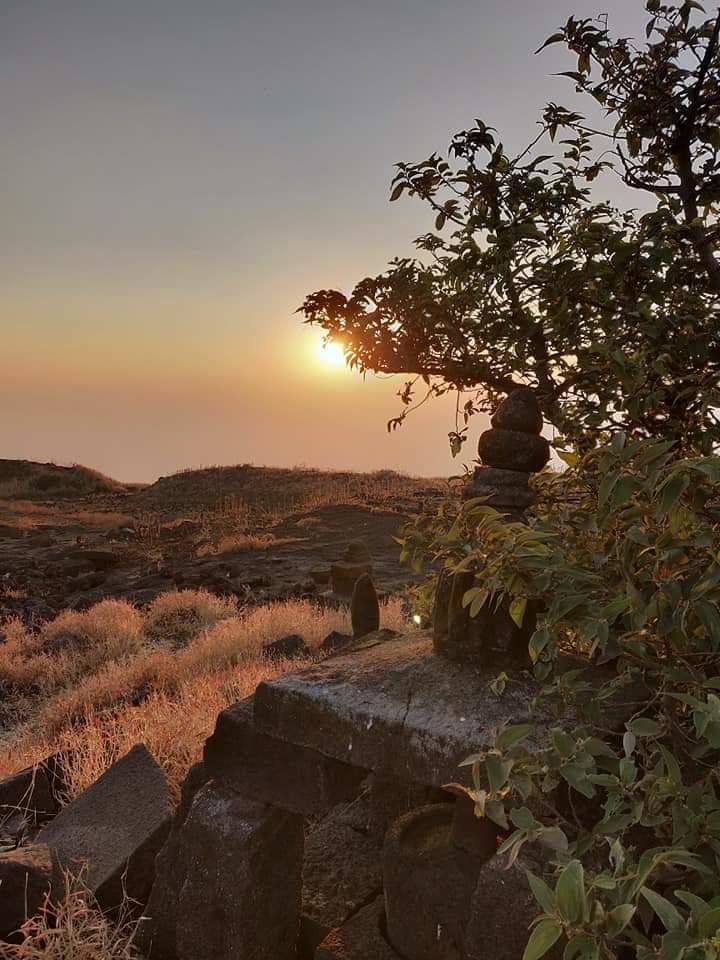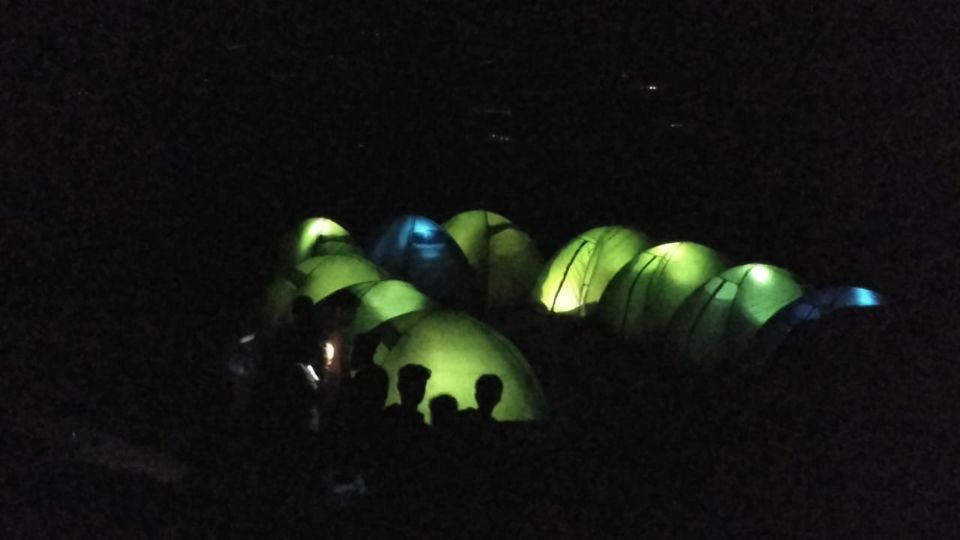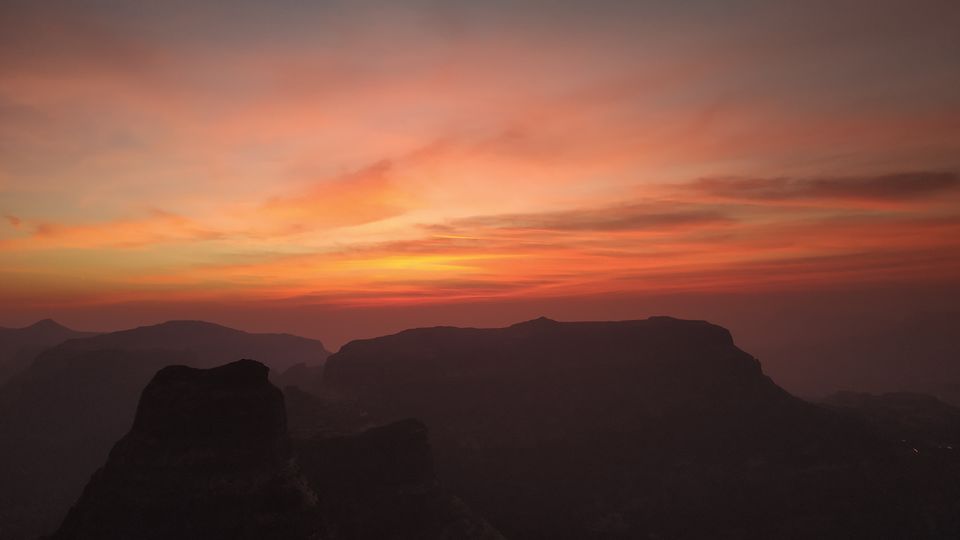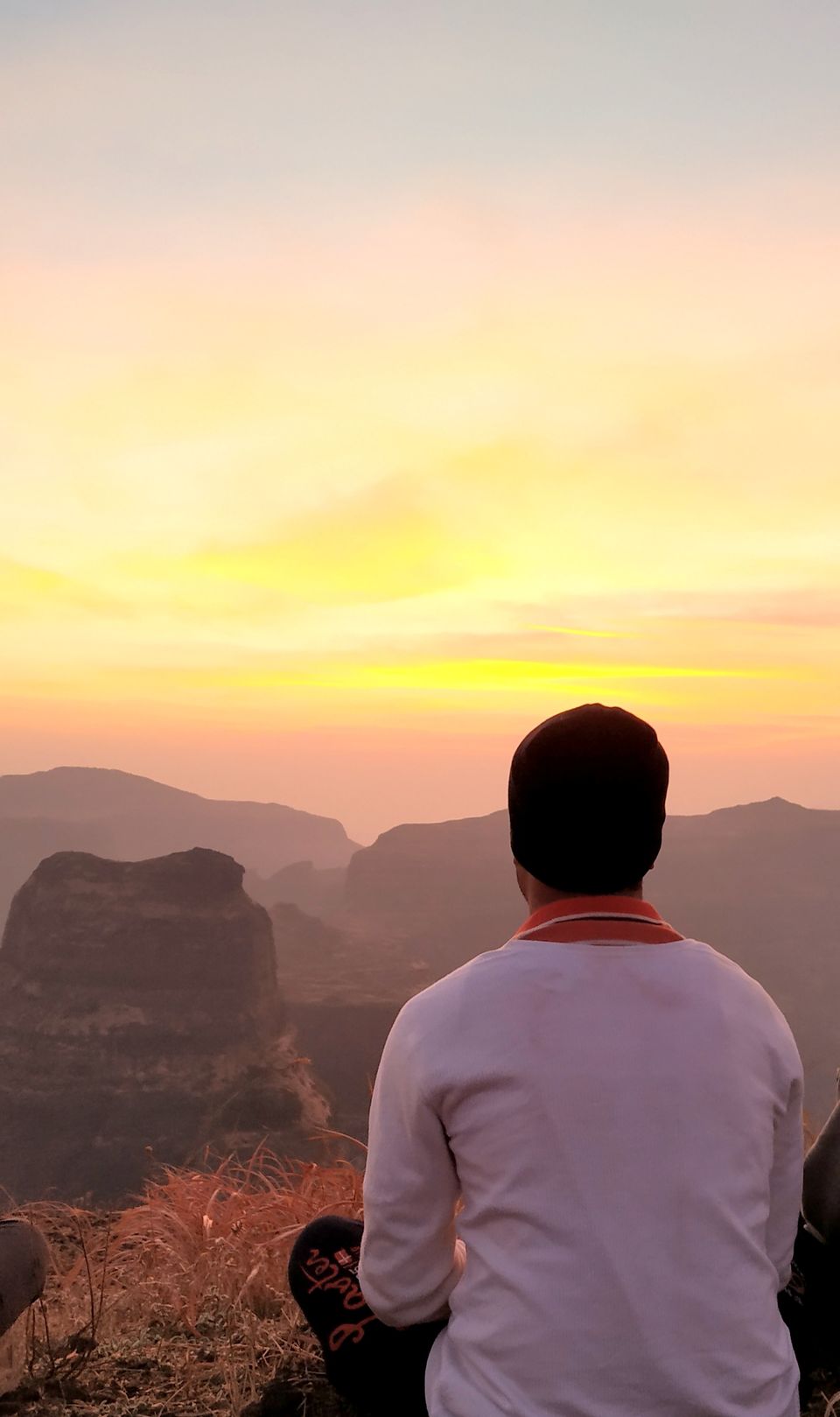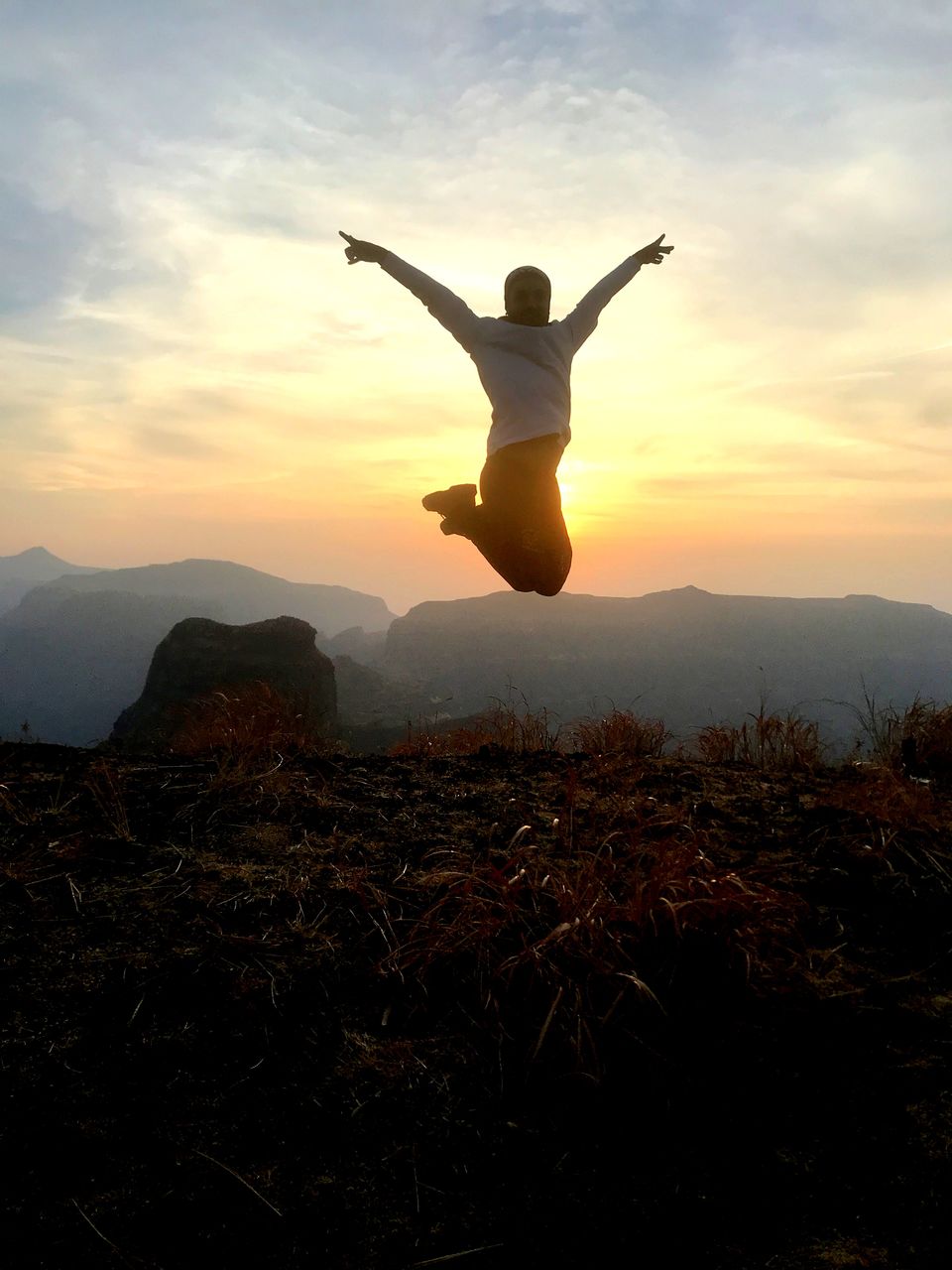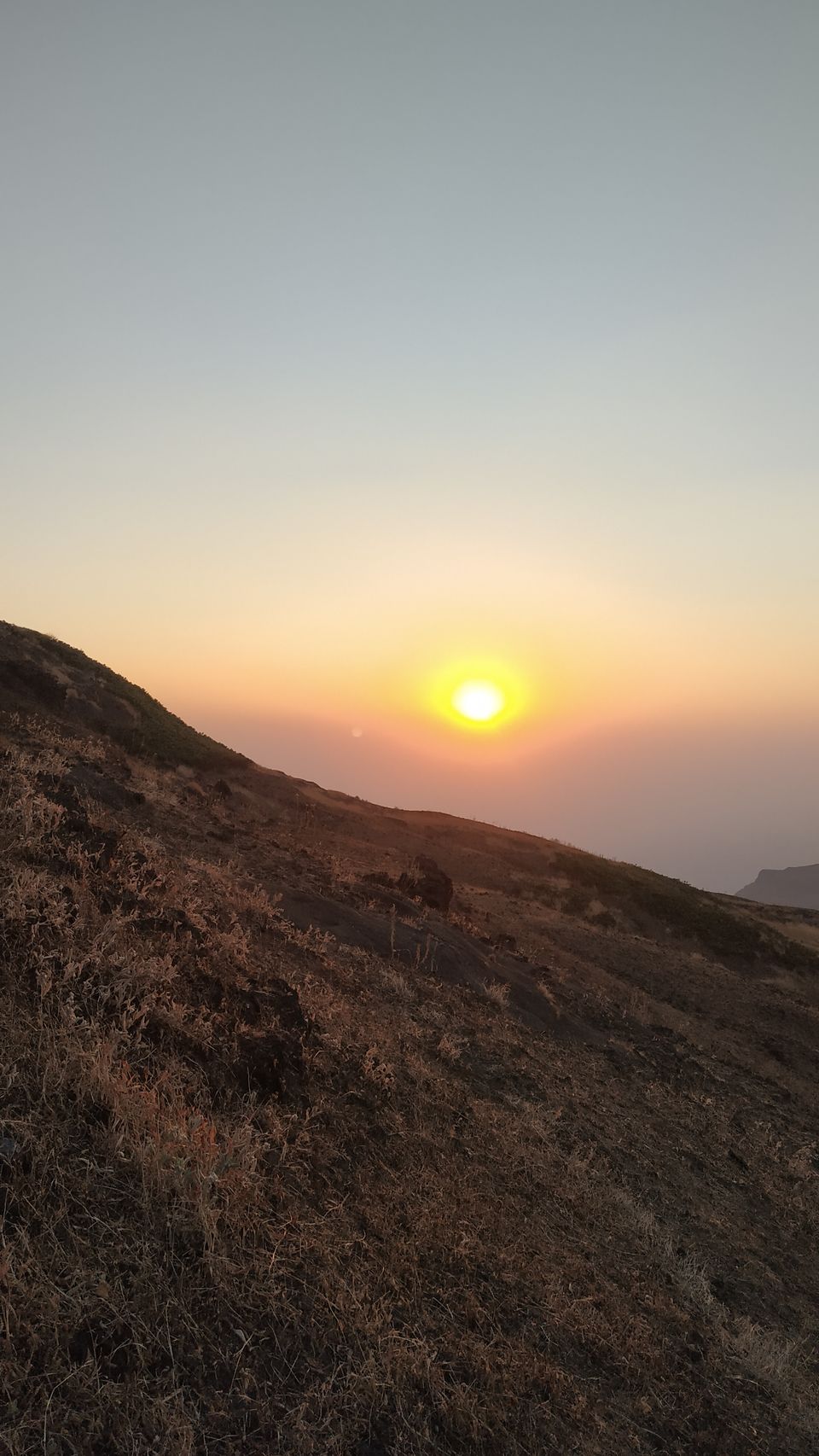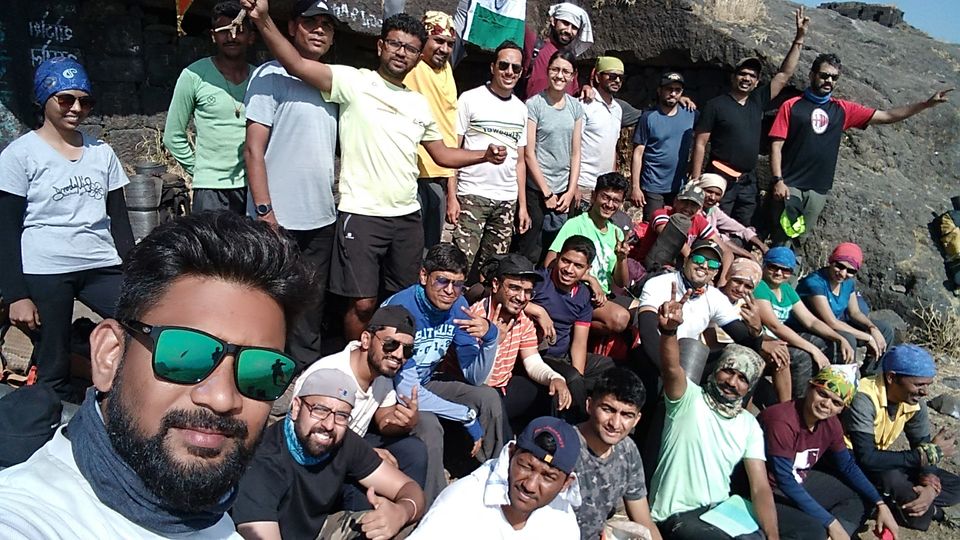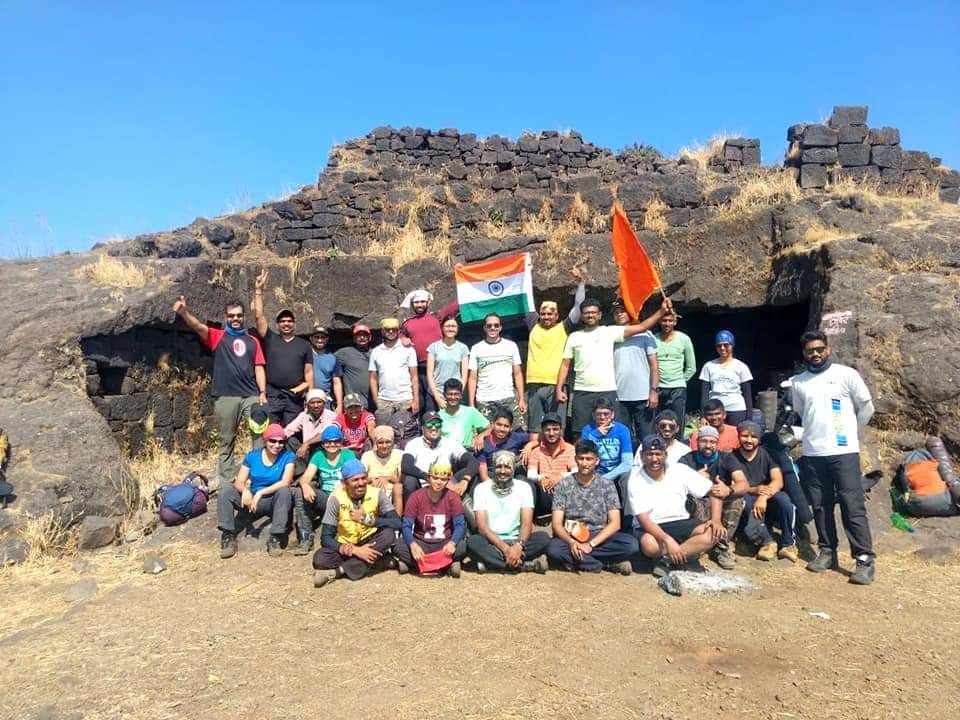 Me and my friend did not want any of the part to be missed of this journey and its experience. Hence we put an alarm of 4:30AM and went on to take some rest. As planned, we woke up, got fresh and started towards Sunrise point. Trust me, you will never experience more beautiful sunrise that that you get to see on Kulang. Sky was full of combination of red, orange and yellow colors making it breathtaking view. Meditating it for a while and clicking pics of ourselves to catch hold of it as a lifelong memory, we started our journey back towards our Kulang Cave. Anand dada was as usual ready with elaichi tea and biscuits to offer. We had it and went to explore the other side of Kulang fort. It was 11 am at fort which intimated us that we had to come back to caves, pack our backs for return journey, have brunch and get started. No one was in mood to go back and wanted to stay for one more day. Last 3 days were all of moments of self-belief, confidence, staying focused, enjoying the traverse, rock-climbing, rappelling, being into each other's story and enriching our overall experience. It was very hard to believe that it was the end of the most amazing trek of my lifetime. At this very moment I could feel the pain of leaving that place. We took a group picture with the Indian flag held high, did Shiva-Goshna and started our journey back towards from where we initiated.