As Indians, we all love festivals. We love celebrating the idea of celebration itself. This nature of people isn't changed by the diversity of Indian culture but yes very vivid from the place to place. Well, celebrating connects us and also makes us realise the cultural identity of a festival. Here, I'm gonna talk about one such festival which is just a reason of a public holiday for people in Mumbai but a crazy celebration for the state of Gujarat!
Makar Sankranti , also know as the festival of kites 🪁 is a huge deal in Gujarat. I would love to share with you my story of experiencing the festival in the city of Vadodara( Baroda).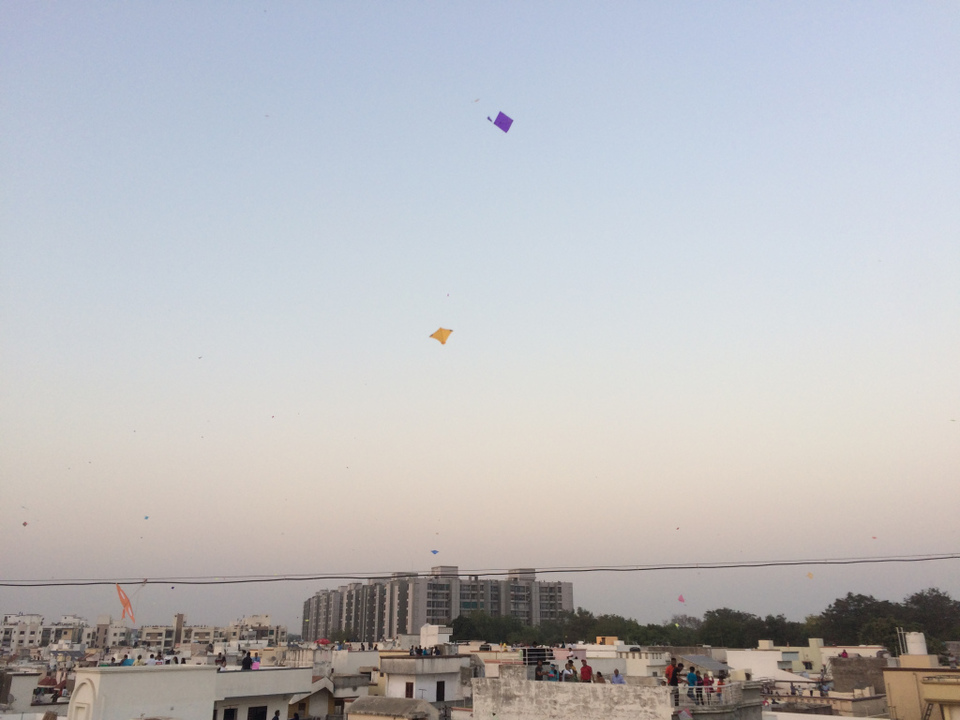 Vadodara, Gujarat Jan 2019
It all started with I getting a call from my best friend and he pitching me the plan. I got all thrilled and thought let's just go for it...also I was in the middle of the semester so why not 😛. Soon in next two days we were already scaling the tracks towards Vadodara..
The City of Vadodara is one of the important city in Gujarat besides Rajkot, Ahmedabad and Surat. With a limited yet worth knowing history, this city changes its sky into colourful kites all around during Makar Sankranti.
For preparations and actively participating, we decided to go shop some patangs and manjas. There was this amazing street with old buildings on the either side, some people peeping out of their common balconies from the building and the street was full of small scale stalls with super colourful kites and the shopkeepers on the top of their voices to sell their kites. There was an amazing vibe and excitement around and godd it was insane!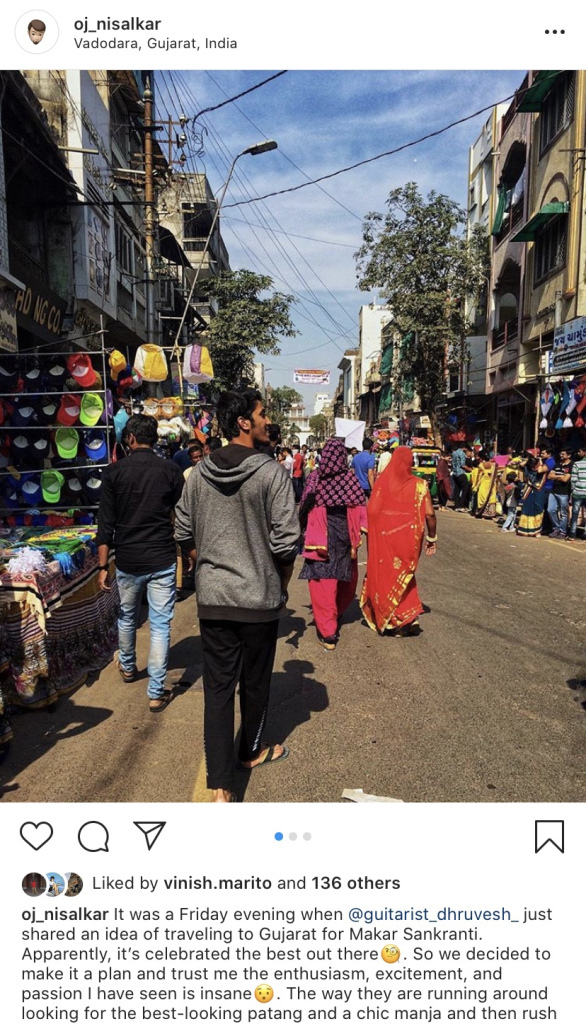 The day was here. On waking up, the breakfast was something unbelievable. Think about it, all the Gujarati delicacies or most of them at one place under one roof! Honestly I can't explain any more, you have got to experience it. After satisfying our tummies we rushed to the terrace of our bungalow and all I could see is dressed up people, huge speakers playing Bollywood songs and literally no one cared about the scorching sun. The whole day we only made sure to get rid of maximum kites around us and shout KAI PO CHE!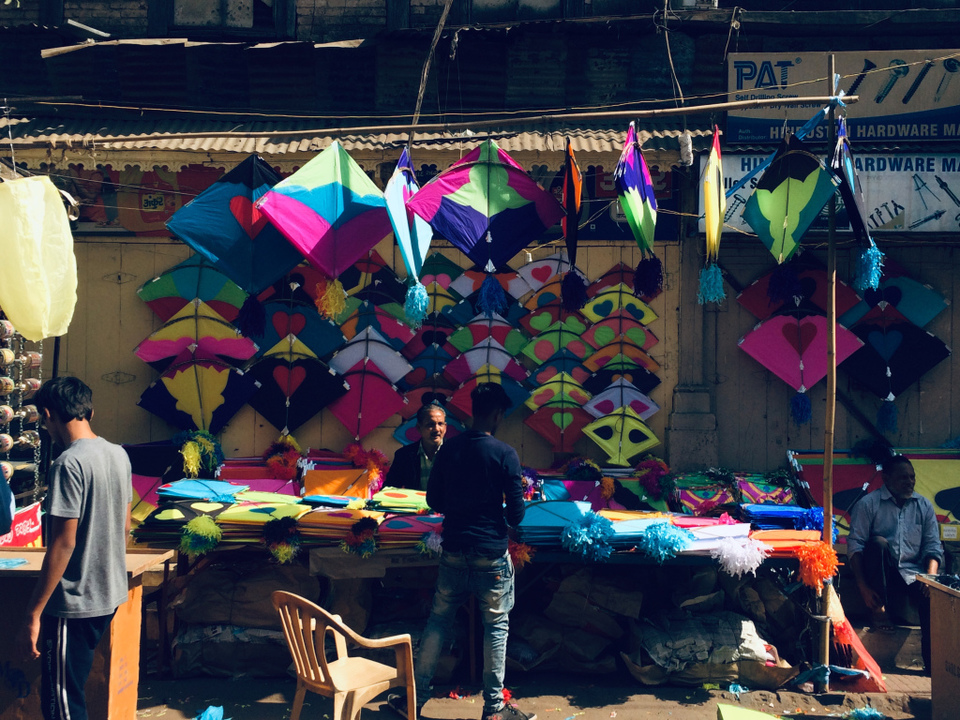 Vadodara, Gujarat Jan 2019
At night, it all ended with a round of fireworks all over the sky and there, I thought this is just the right way of celebrating something and making it so memorable. I was home at a Monday morning and continued my on my way to college, cherishing about the quick yet a memorable trip!
Thank you for making it to the end! Subscribe for updates in the box below and feedbacks are most welcome! Also don't forget to check out my Gujarat Highlights on Instagram
This work is licensed under a Creative Commons Attribution-NonCommercial-ShareAlike 4.0 International License.