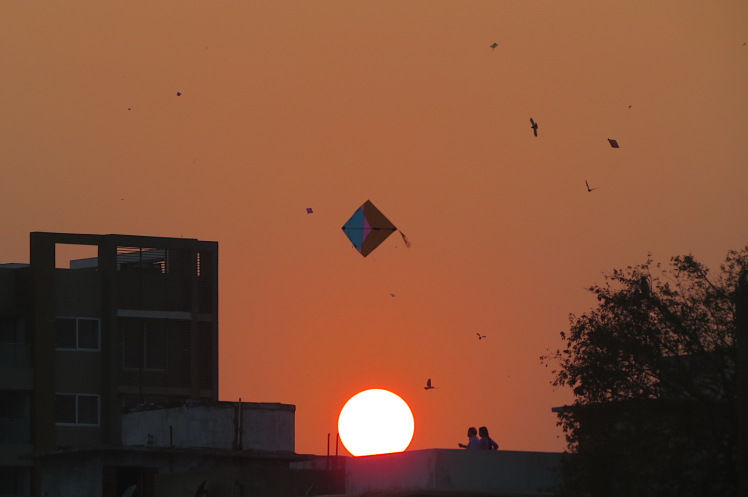 When I left Ahmedabad in Nov 2015 and moved to Bangalore on an 'urgent requirement', I always badgered my then boss for pulling me out of the state of Gujarat and seizing away my privilege to enjoy the Gujju festivals.
Finally this year, I got lucky with the Uttarayan (Makar Sankranti) falling on a Sunday and I being in Mumbai, much closer to Gujarat than earlier.
So grabbed the opportunity and traveled for a day to visit the festival of kites...