When you say Kutch, the first image that one forms is that of the world famous salt plains located at the western tip of India, the Surreal Rann of Kutch. But the Rann has been discussed a lot and i don't want to get into the mix. Instead, i want to talk about the places which are as alluring as Rann itself but are often ignored due to the popularity of the salt plains.
The best time to plan a trip to these parts is during the winters and that's what we did. We decided on last week of december and planned to stay for 3 days.In hindsight we could've stayed longer but our work commitments didn't allow us to do that.We literally covered the entire upper half of the Gujarat coastline(Lakhpat - Mandvi), thanks to a little known bike company : Royal Enfield. Haha! More on that coming up !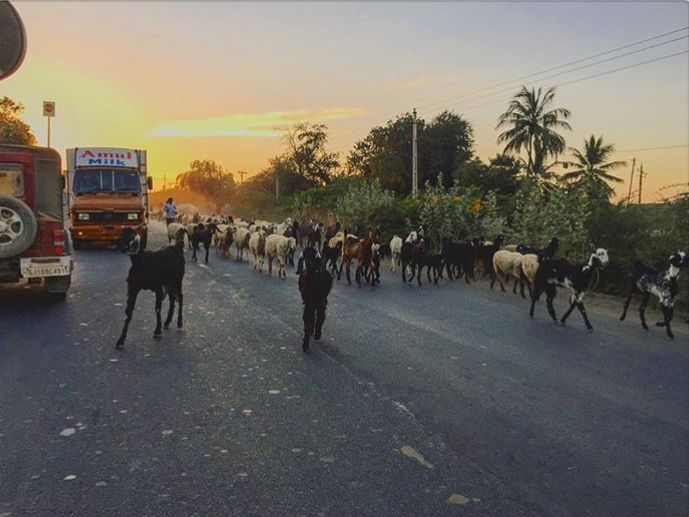 So, on 23rd of December 2016, we landed at Ahmedabad airport pretty early in the morning.Without wasting much time we got on our bus and left for Bhuj, the largest town in Kutch District. Instead of staying at Bhuj or Hodka; we decided on Devpur Homestay, some 30kms from the Rann. With it's luxurious tented accommodation and rustic feel, it turned out to be a fantastic experience. Away from the hustle of the city life, this is what we exactly needed.The hosts Mr.Krutarthsinh Jadeja and his wife Late Mrs. Yashodhara Jadeja were the perfect hosts and were extremely accommodating of our needs.
We reached Devpur pretty late at night and after being served a sumptuous meal, we decided to venture outside and do some Astro Photography.Just a tip: If you're planning on taking images of the night sky at Rann, you might be a tad disappointed. With the amount of light pollution in the area, you would be better off in places which are lowkey when compared to Kutch. I was pretty happy with the images we made that night ! :D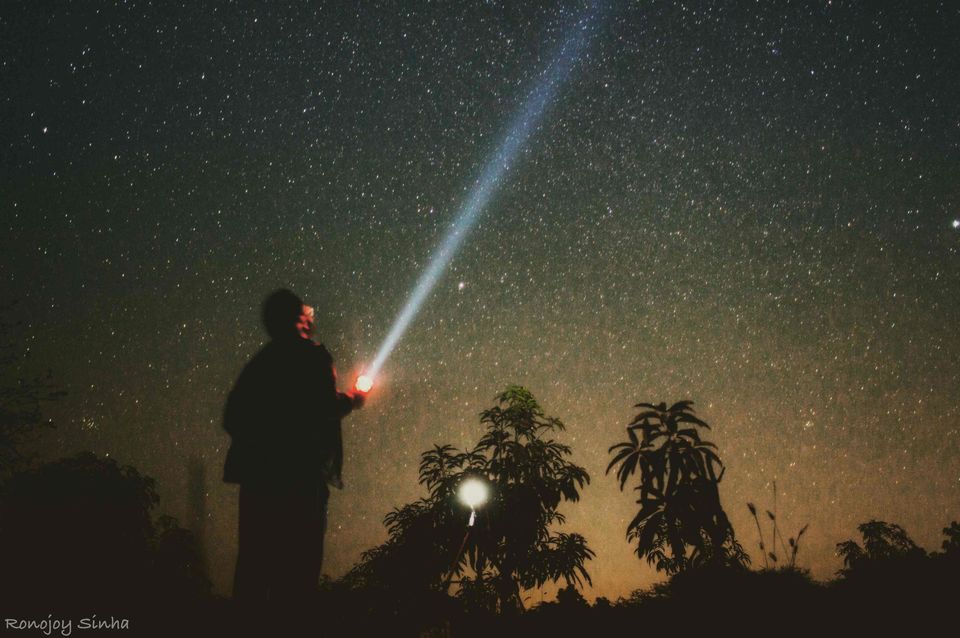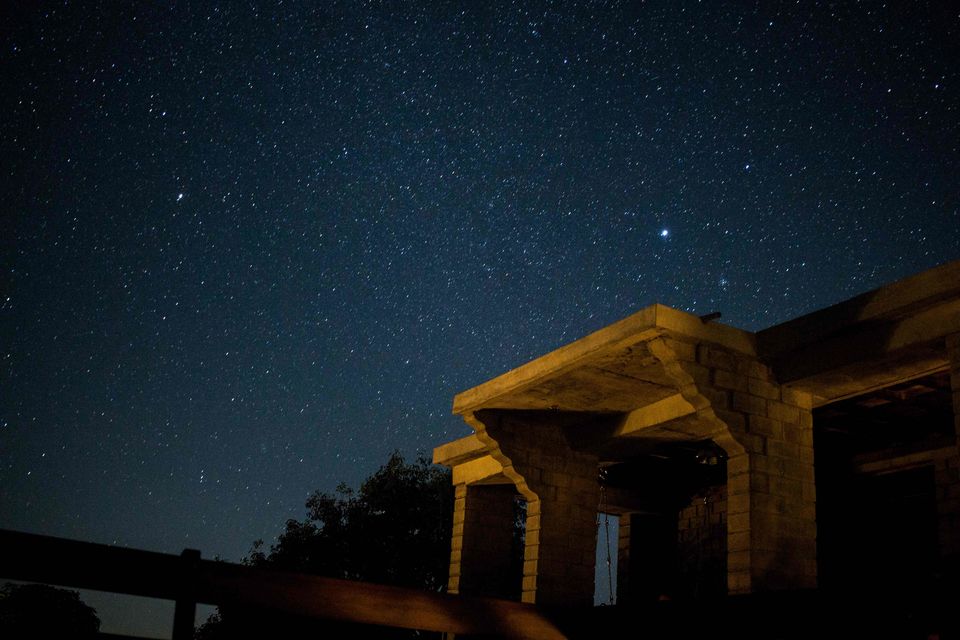 So as planned, we got on our enfield(provided by our lovely host, Mr. Jadeja) and head out towards Kalo Dungar. Kalo Dungar(Black Hills)is a major attraction simply because of the view and the importance it holds. The highest point in entire Kutch. At 462m, it offers a stunning panoramic view of the entire Rann.Since it is very close to the border, there's an army outpost at the top; beyond which only army personnel are allowed.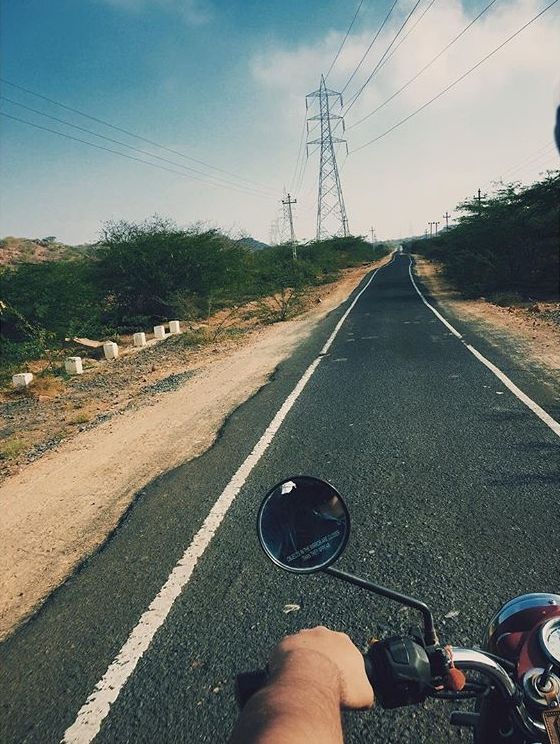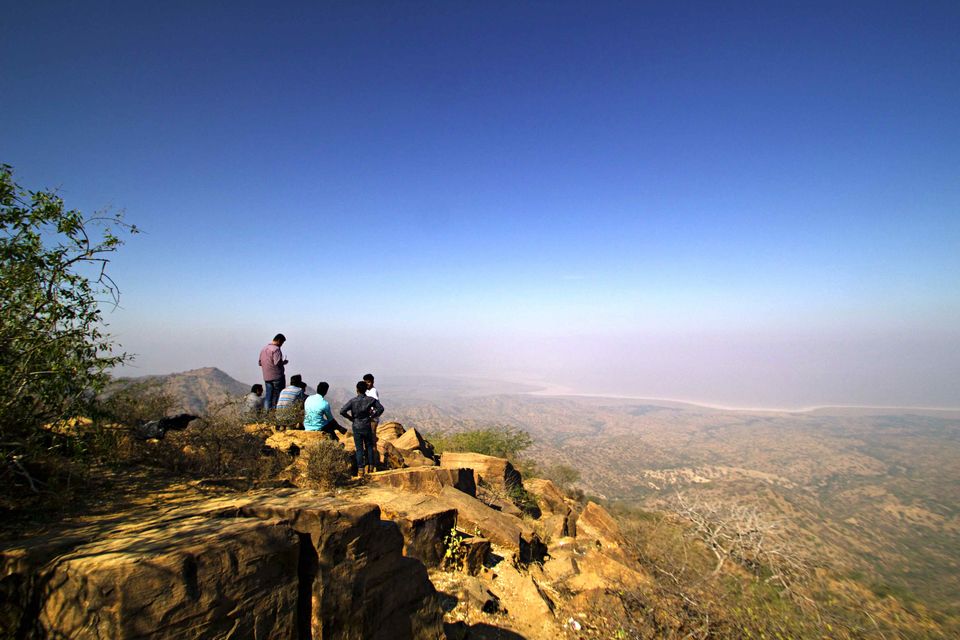 Next Stop was Lakhpat fort; Lakhpat apparently a ghost town, was a major port town in the 1800s. After many wars and natural calamities, Lakhpat nearly ceased to exist and dangerously remains so. Although it has only a few hundred inhabitants; it plays an important role when it comes to border security. The Border Security Force(BSF) continuously patrols these areas and makes sure our borders are safe. Don't forget to visit the Tomb of Pir Ghaus Muhammad, a Sufi saint who was believed to posses supernatural powers. Also nearby is the Lakhpat Gurudwara Sahib, it is believed that Guru Nanak stayed over here on his way to Mecca.But what i loved the most about this place was the view it offered from the fort walls. The pictures don't do justice to the beauty which was in front of us. It needs to be seen to be believed. :)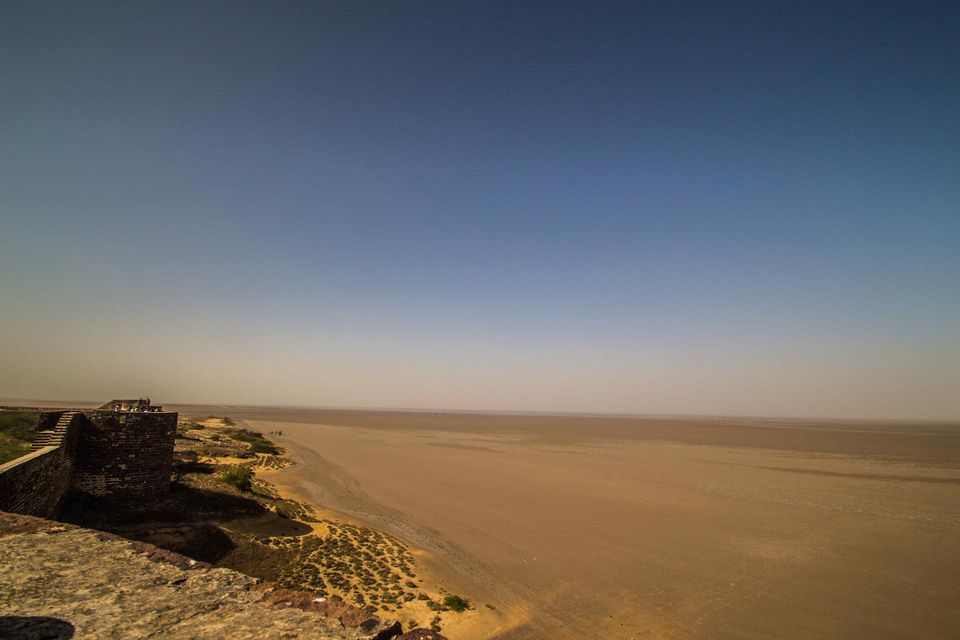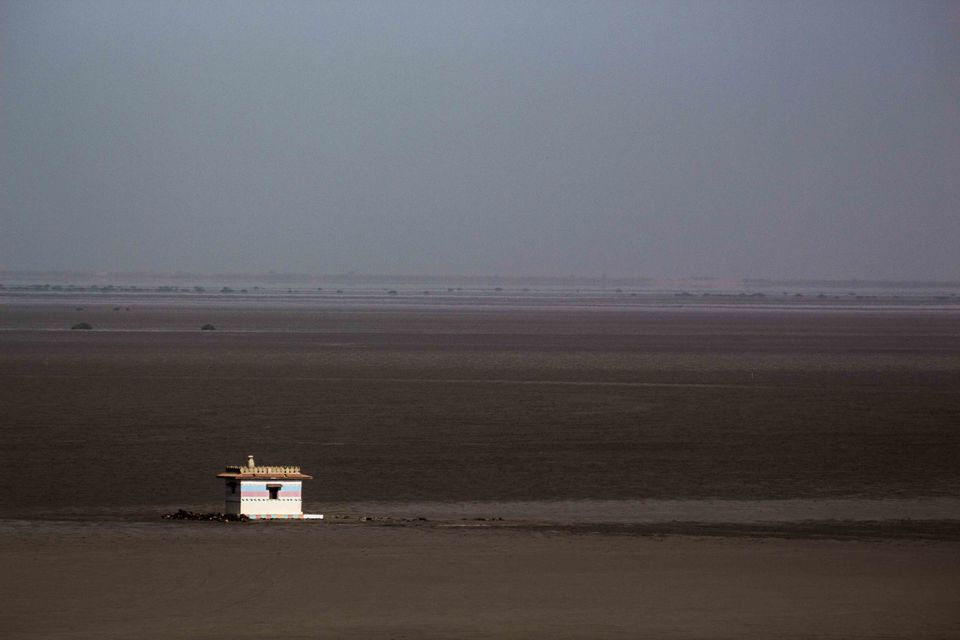 After much deliberation we decided to move on and check out the next place on our list. After a treacherous 3 hour ride we finally reached our destination - Mandvi Beach. When you think of beach, you probably might imagine yourself holding a beer and listening to some tropical music.Mandvi will remove that thought from your mind, all i can say about Mandvi is that it's different. Different from all the other beaches you might have gone to.With scores of local food joints and activities happening around you, you won't be disappointed.
After gorging on some delicious local cuisine we decided to move out as it was getting darker and we still had to cover quite a bit.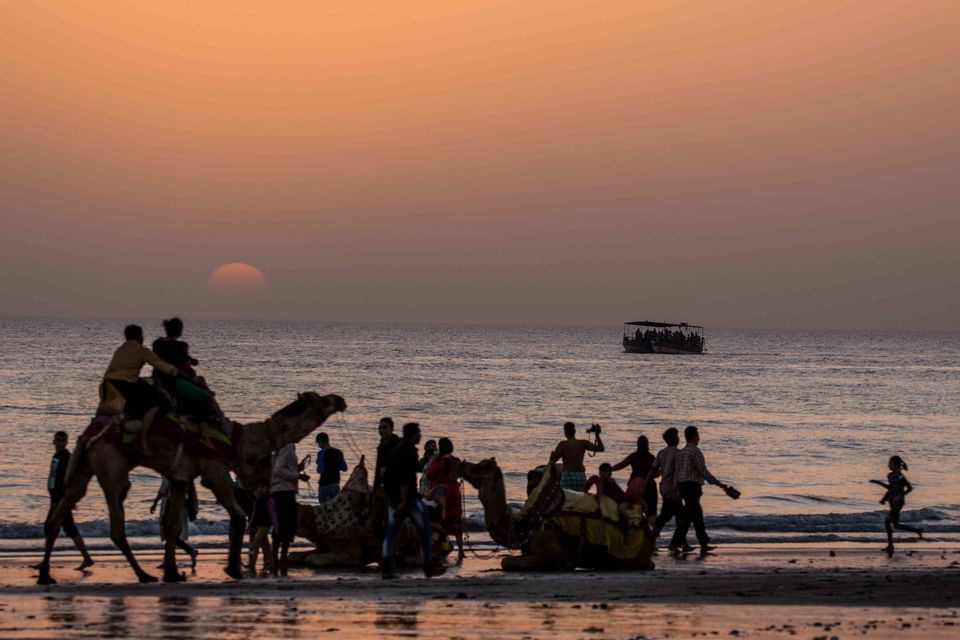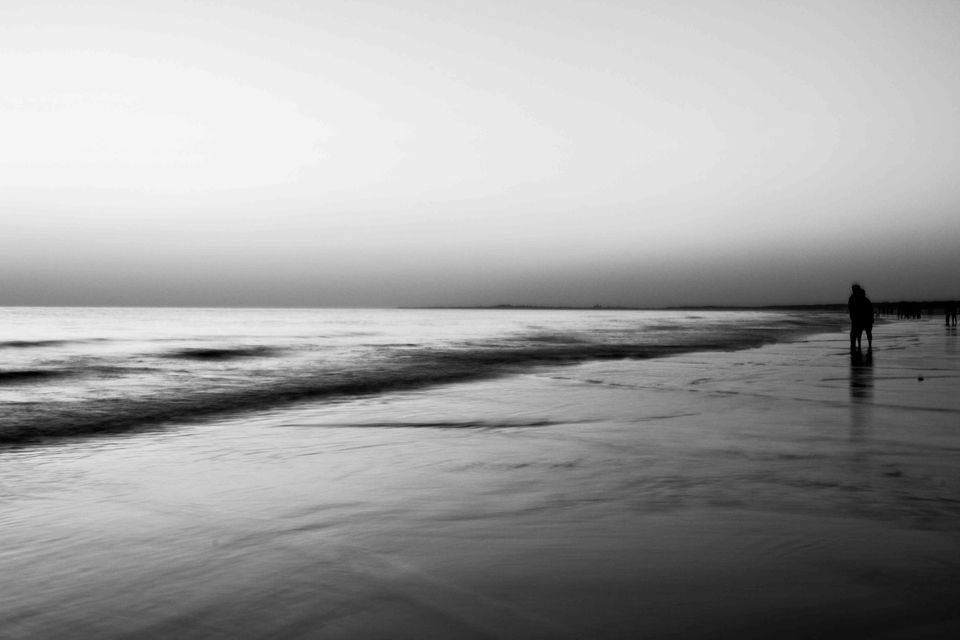 On our Last day we decided to explore Bhuj, a city which was ravaged by an Earthquake back in 2001 but has managed to get up on it's feet and how?! Home to a number of small scale industries,Bhuj has become an important destination for Business over the years. We visited the famous Prag Mahal & Aina Mahal, both important tourist attractions in Bhuj.They have been featured in Multiple Bollywood and Gujarati Movies as well.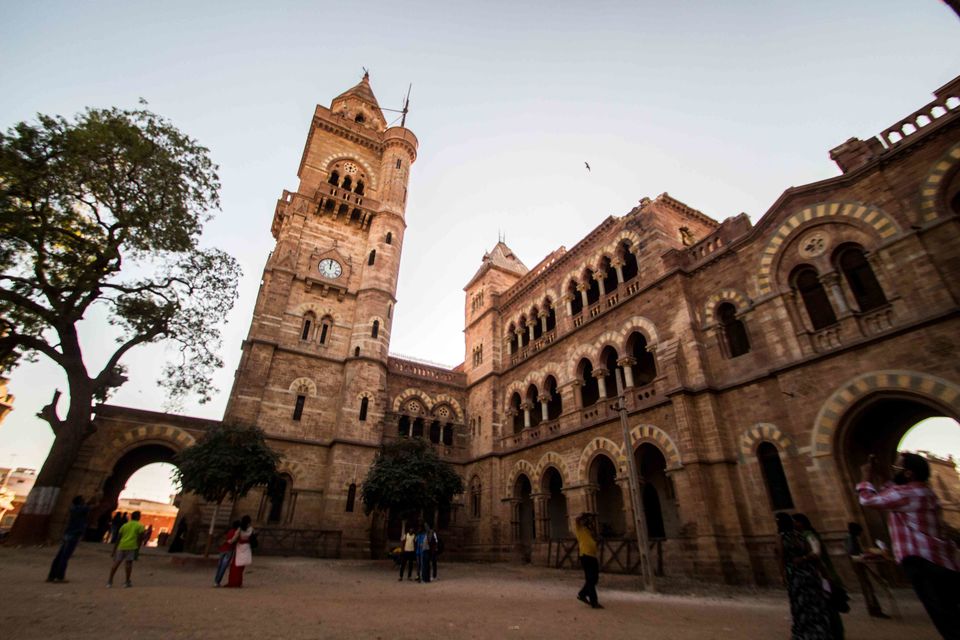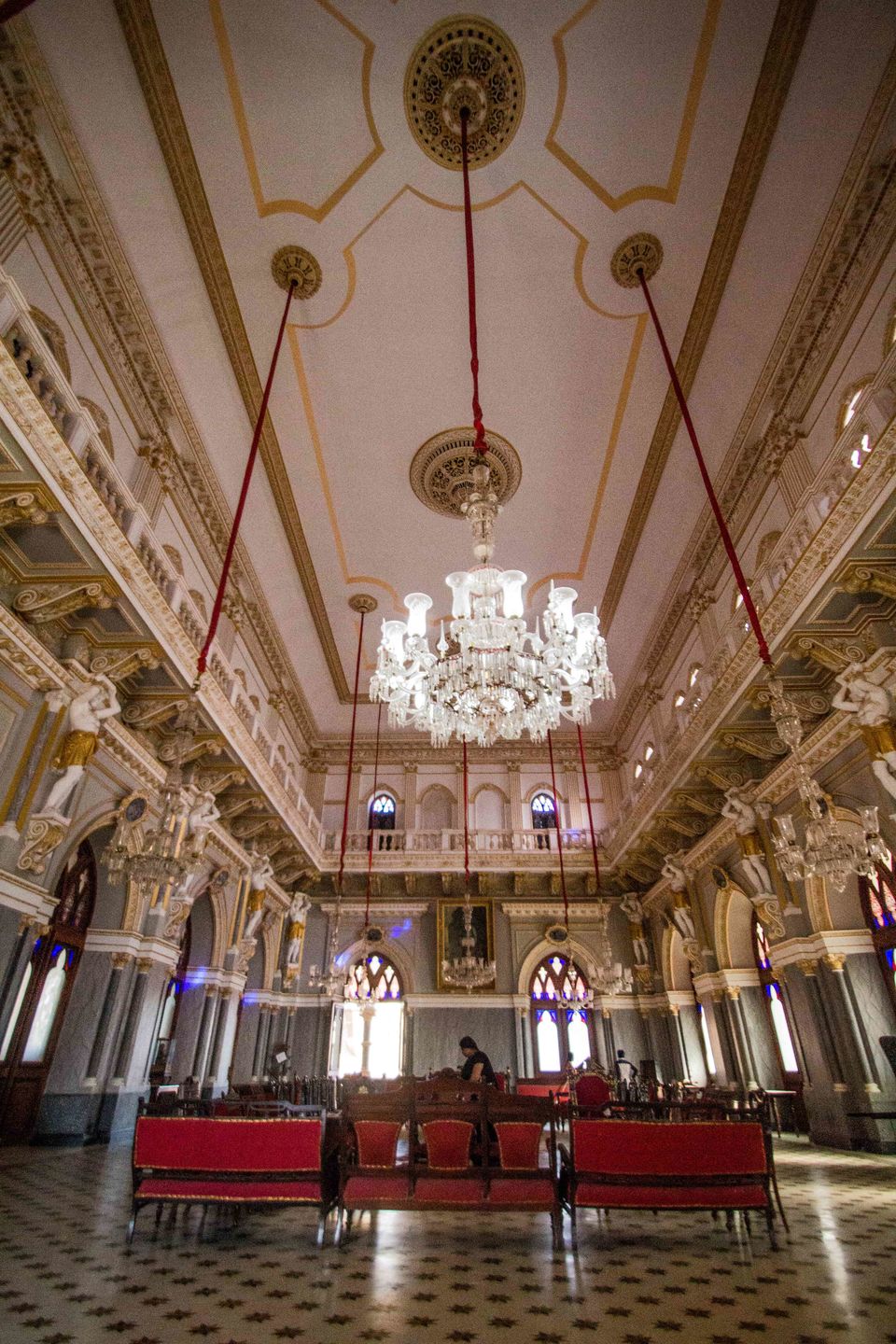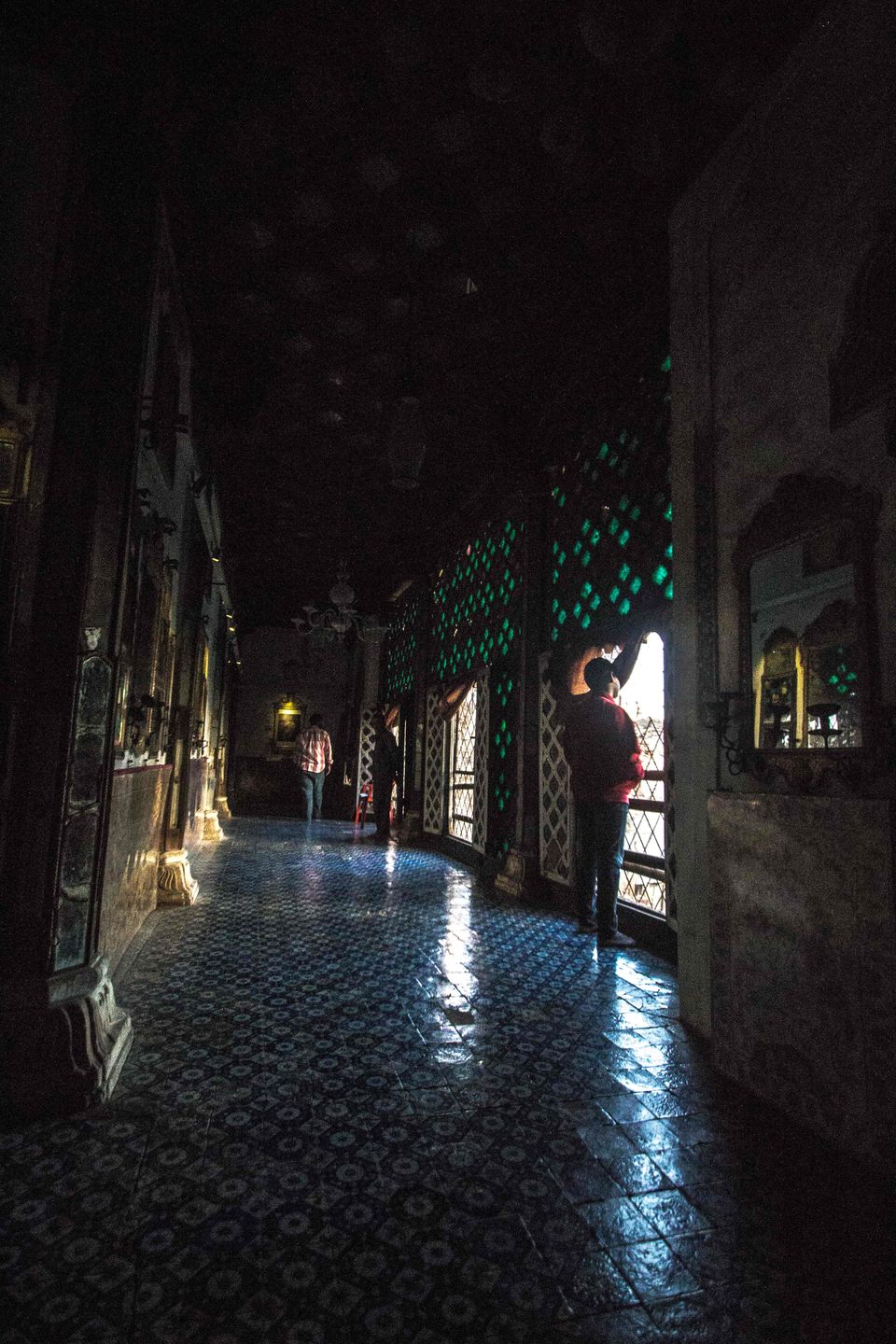 Finally as they say in Kutch;"Kutch nahi dacha too kuch nahi dekha" Which literally translates to "If you haven't seen Kutch, you haven't seen anything." And you know what? It's true. The thing which lingers the most after all these months is the sheer hospitality and politeness of the people.If you haven't been to Kutch, i hope by now you know where to head this coming winter. ;)