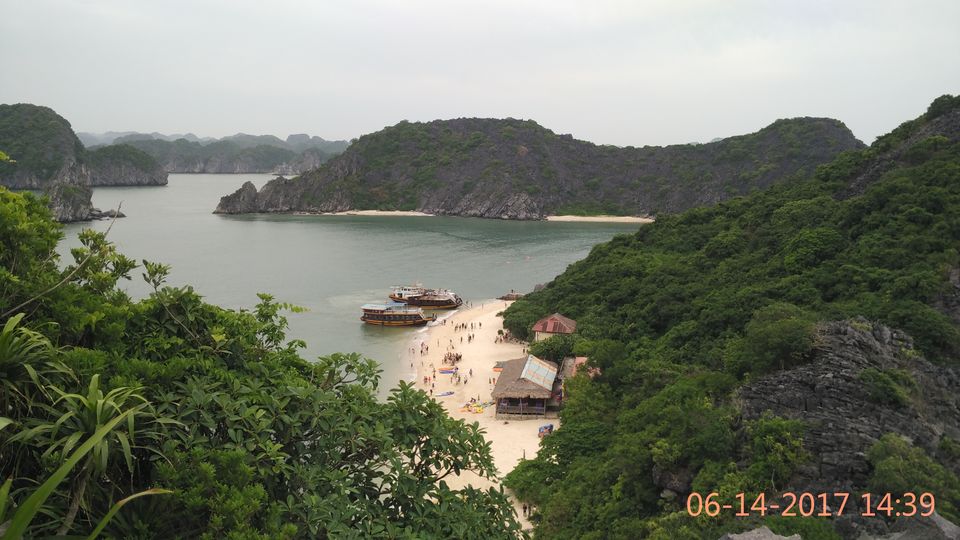 As the last stretch of my two weeks trip in Vietnam, I arrived in Ninh Binh located in northern Vietnam. If you had already known about Halong Bay (which is a famous UNESCO site) it would be easy for me to introduce you to Ninh Binh, as they call it Halong Bay in land. Basically it is just rock outcrops between marsh lands and paddy fields similar to the rock outcrops of Halong Bay in sea. Though overlooked by most of the tourists visiting Vietnam, Ninh Binh is still as grand and marvelous as Halong Bay and so I'm simply glad that it had made it to the list of places I visited in Vietnam.
I had left from Hue in central Vietnam the previous day evening and arrived in Ninh Binh in the early morning hours of next day. The city itself has nothing to offer for sightseeing as all the attractions are located 5-10 miles outside. So the best option is to stay in one of the many home-stays in the villages nearby any of the attractions. I decided to stayed in Happiness Home-stay located at walk-able distance from Hang Mua caves which is one of the major attraction there but only after Tràng An and Tam coc. My host Mr. Tuan, who runs the home-stay, arrived at the bus stop to pick me up. The view outside the guesthouse itself was quite mesmerizing with paddy fields surrounded by rocky terrain. After some rest and relax I rented a bike from there and left to Tràng An as recommended by my host.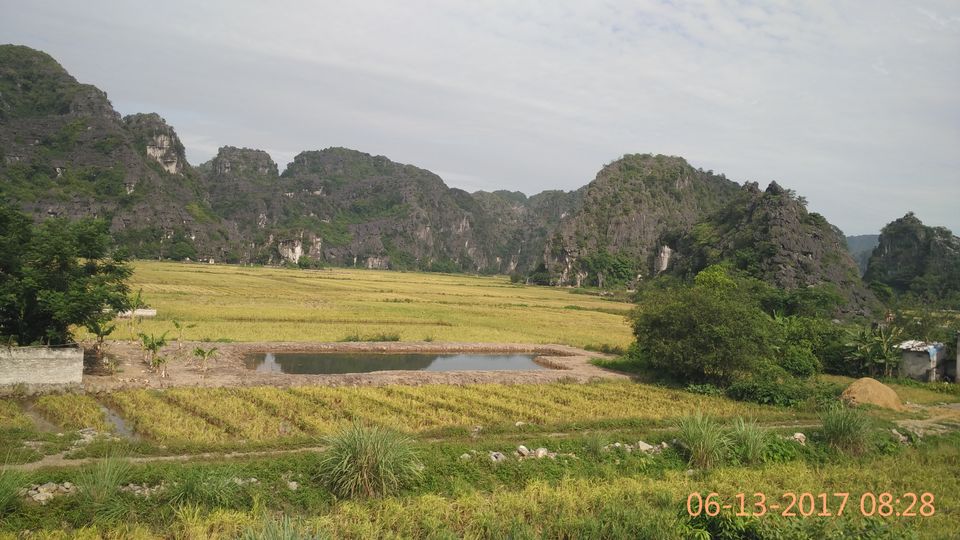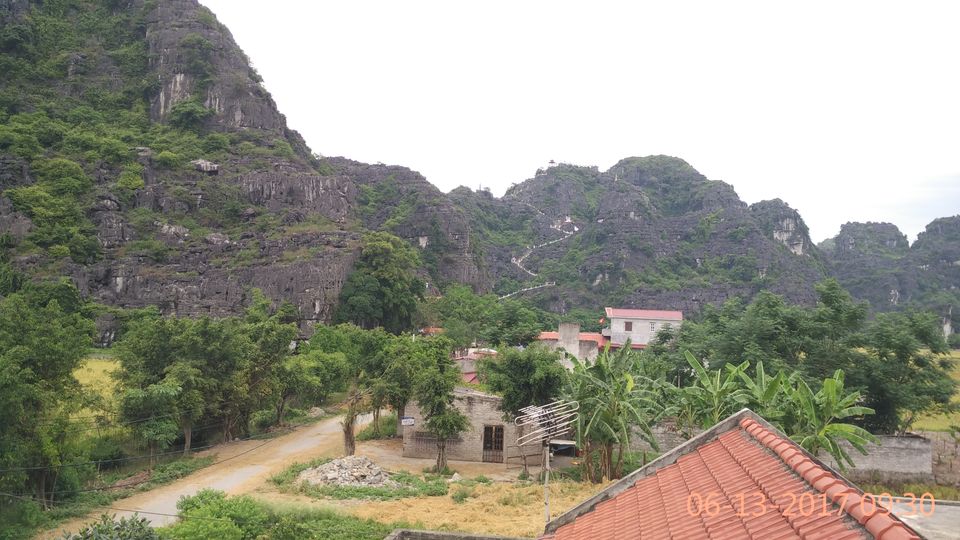 Tràng An is the most important attraction there and also was the shooting spot for the mystery island from the latest King Kong movie (Kong the skull island), of which I had no idea until I visited there. Once you buy the entry ticket, there are paddle boats with paddlers to take you around the site. The place still holds its serenity despite the measures taken by the government to boost the local tourism. This feels obvious when we paddled through some of the artificial caves in there and King Kong movie set still being maintained for tourist attraction. I was quite dazzled to see the paddlers paddle with their leg instead of hands.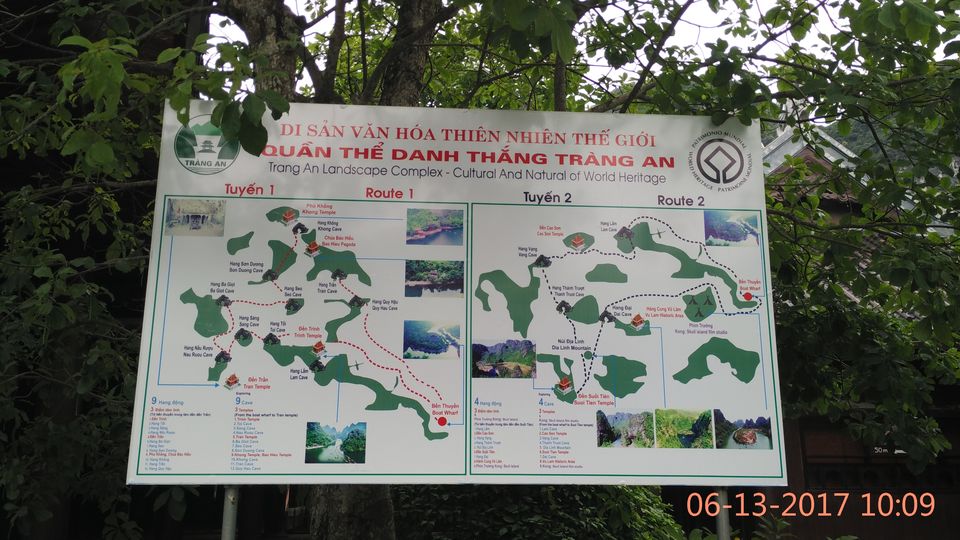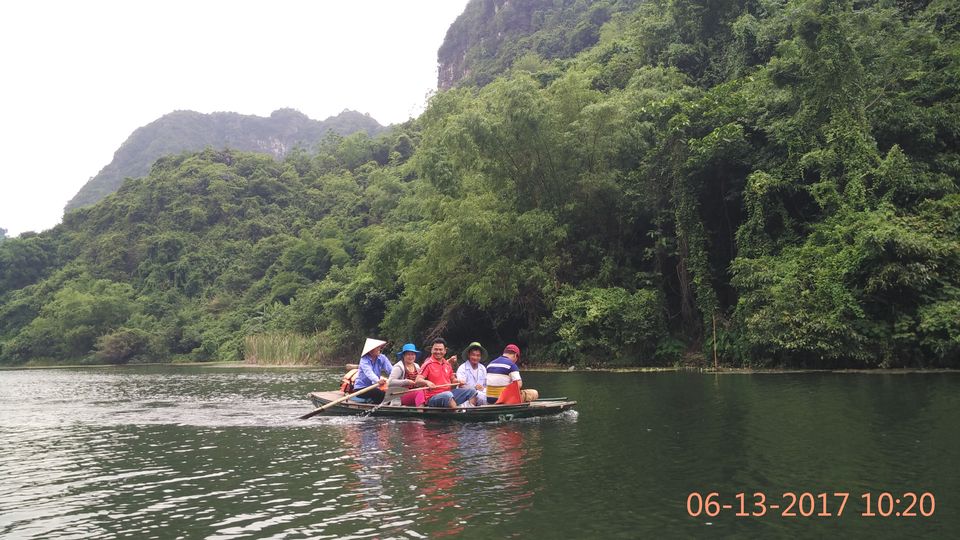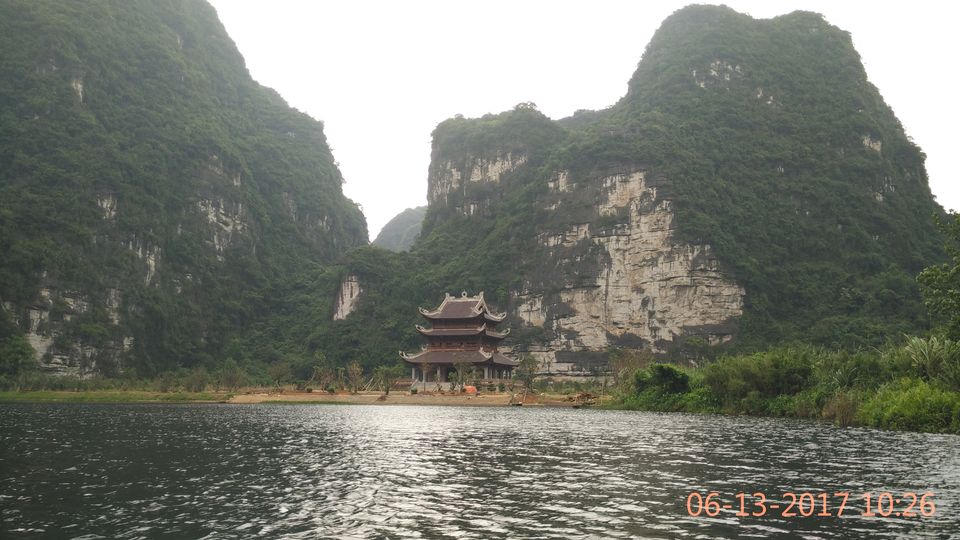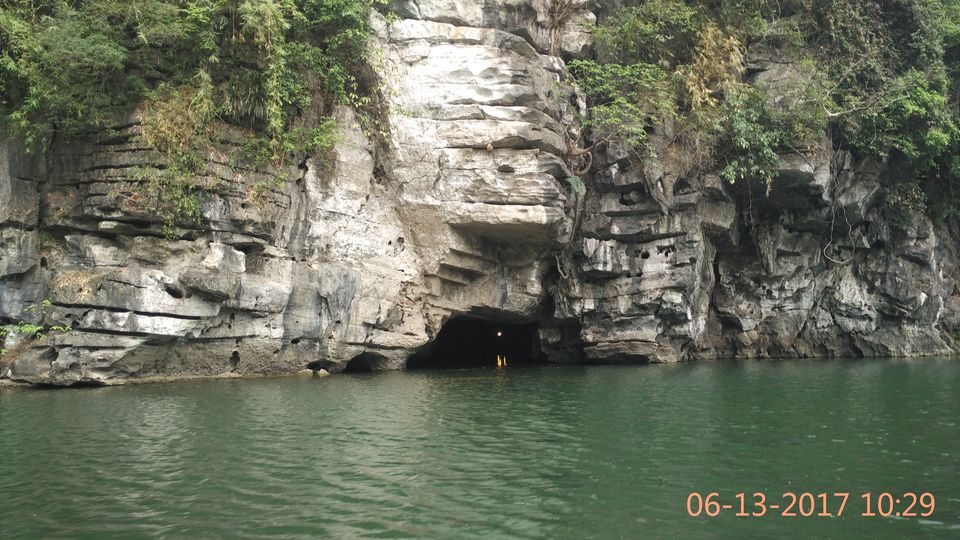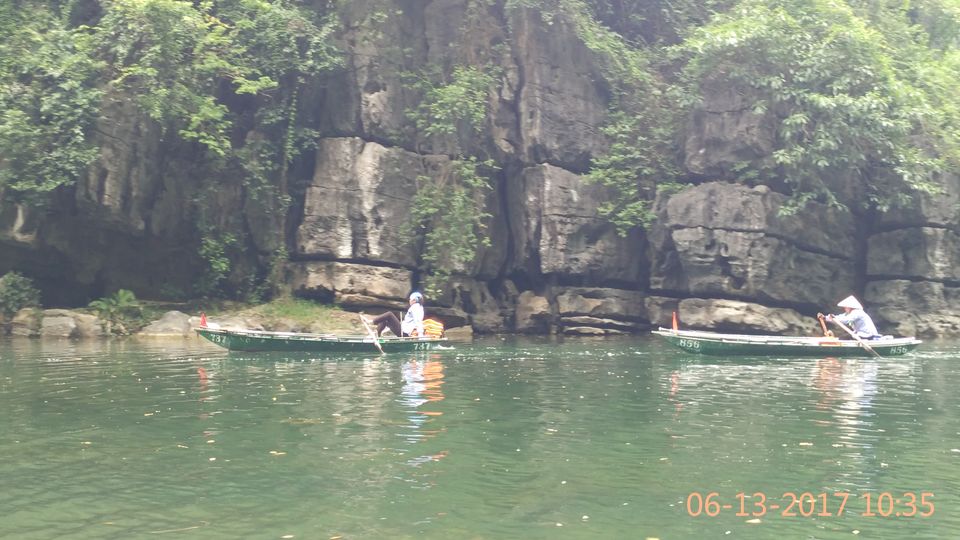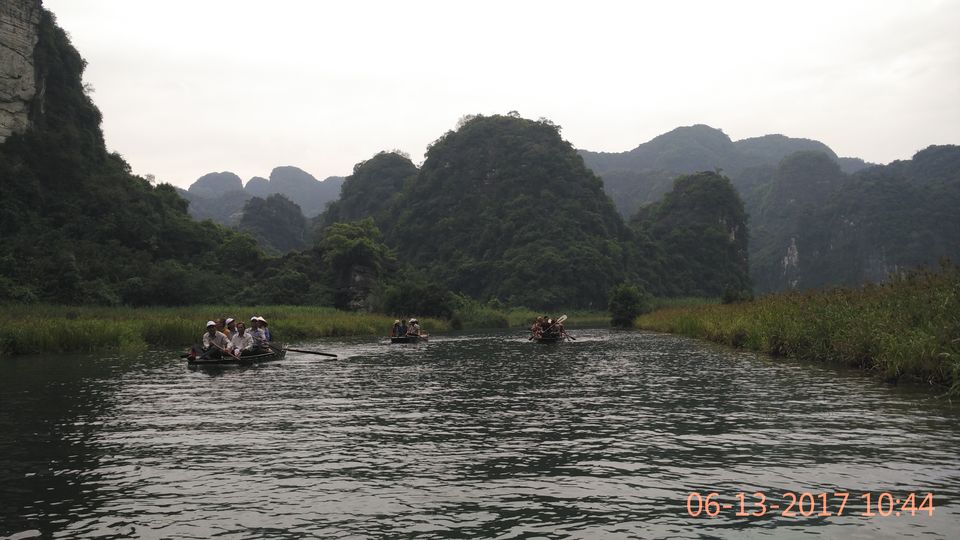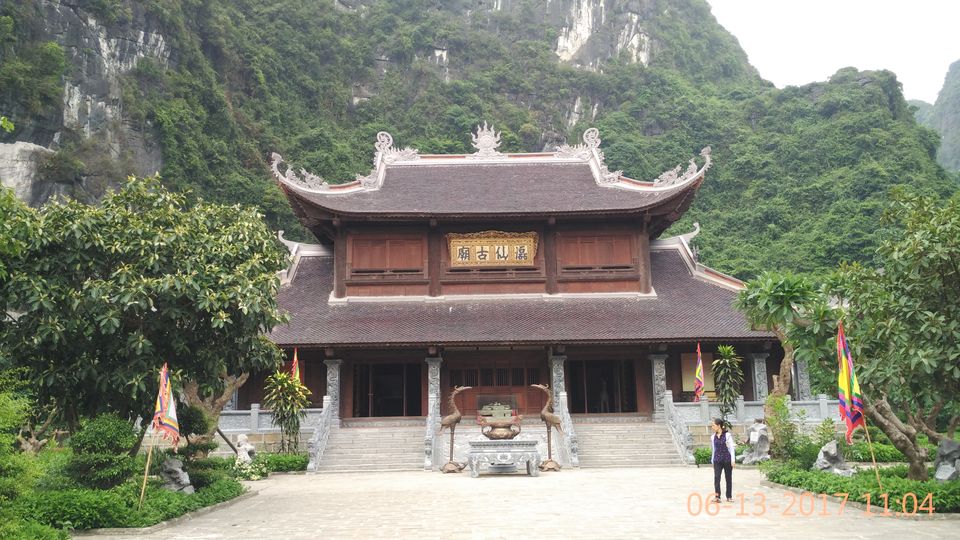 Kong: Skull Island movie set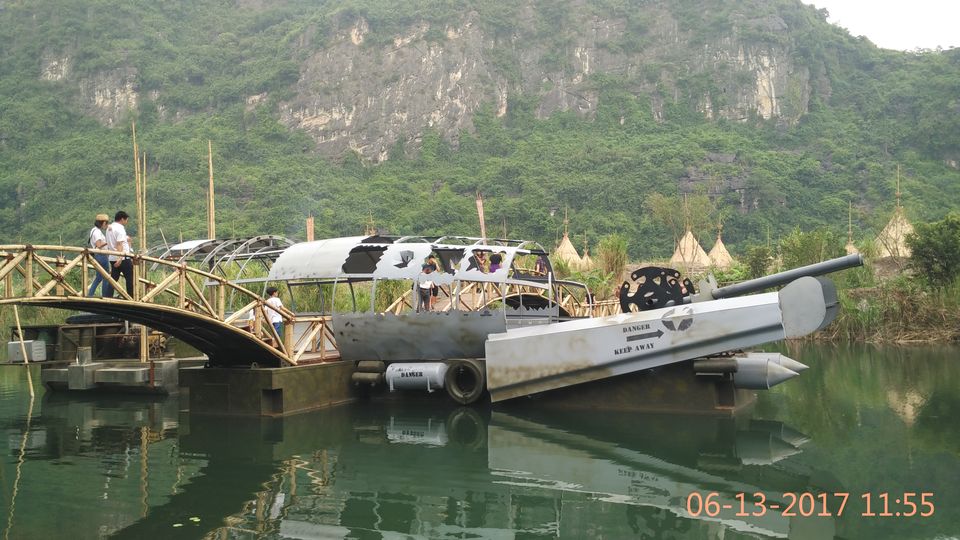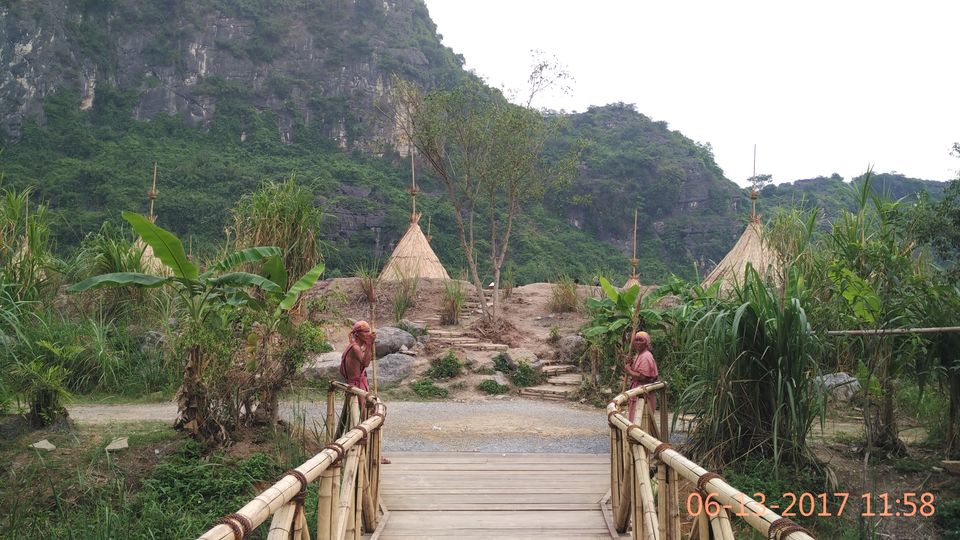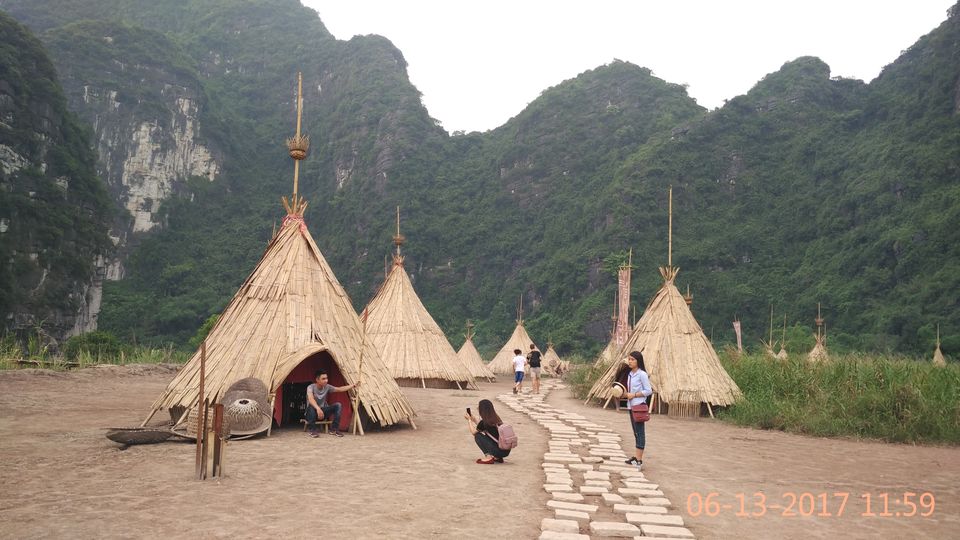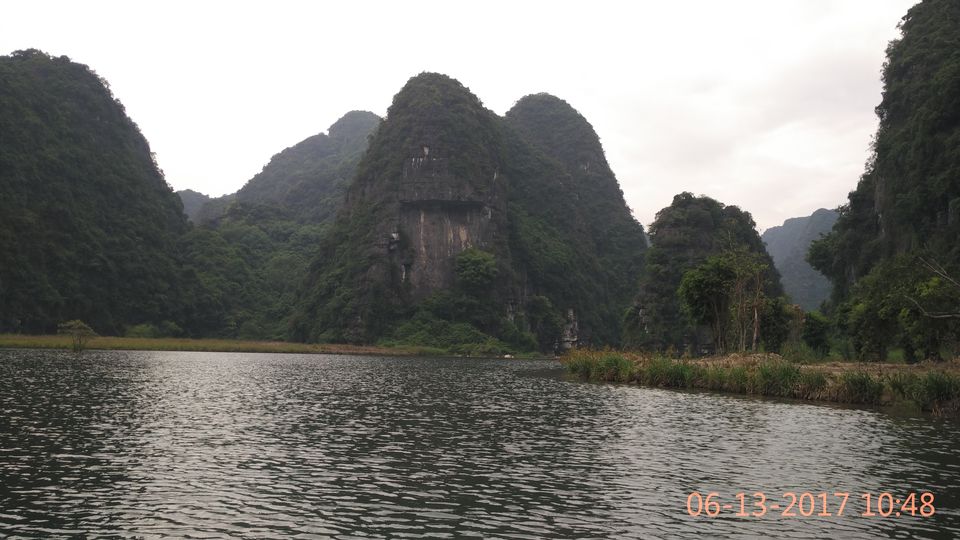 Further few kilometers north of Trang An is the site of ancient Vietnamese capital, Hoa Lu. Except for a few archaeological remains, there is nothing much left of the capital city now. Though, the temple built there in the memory of the emperor Đinh is worth a visit. Just across the road from there, when you enter a tunnel from the parking lot, there is an hidden Buddhist temple on a small hilltop inside an enclosed valley and overlooking a lake. This I spotted luckily because of a local lady who was selling food and drinks there and insisted me to take a look in there.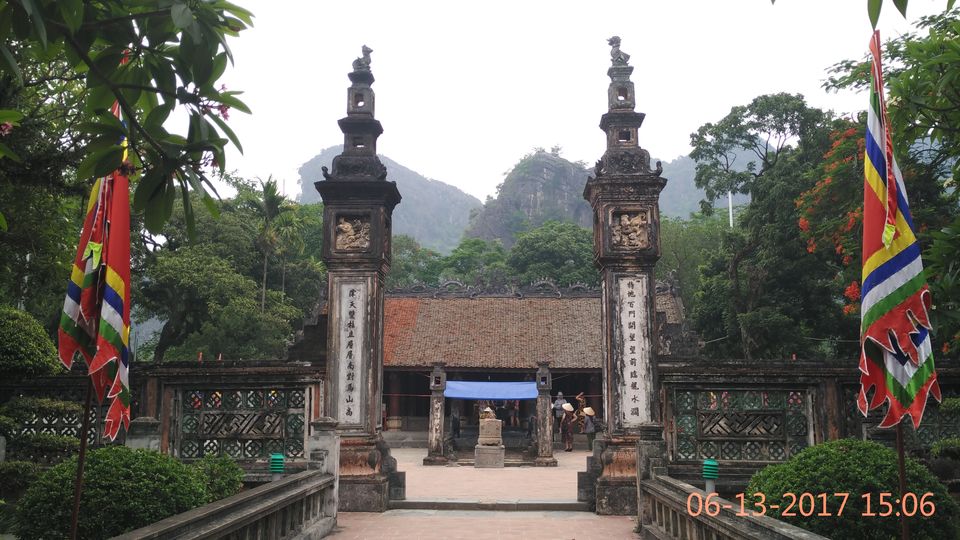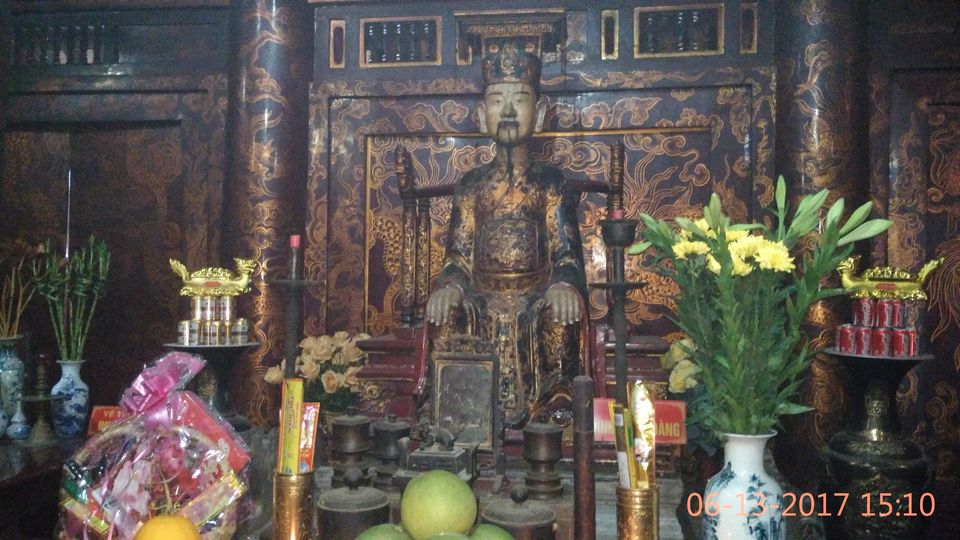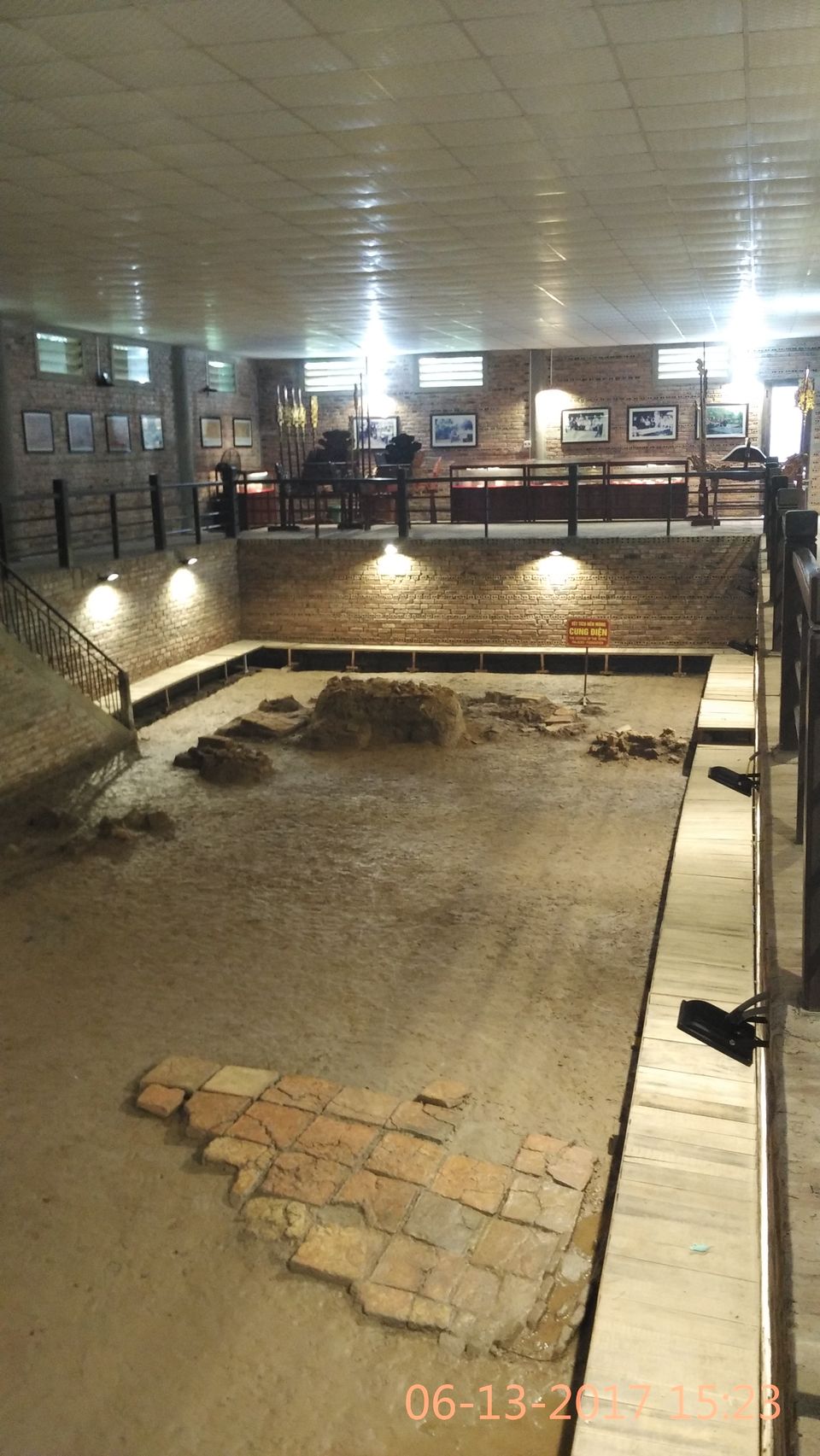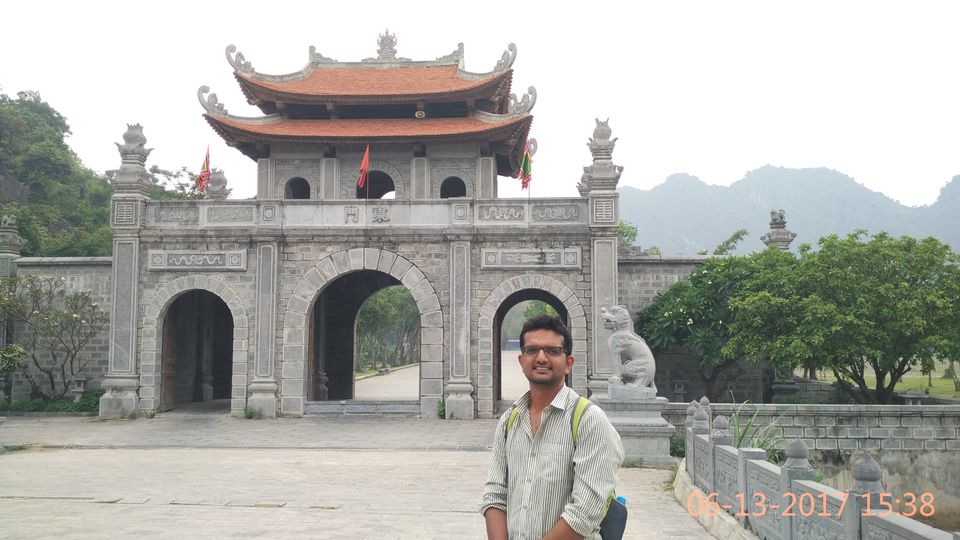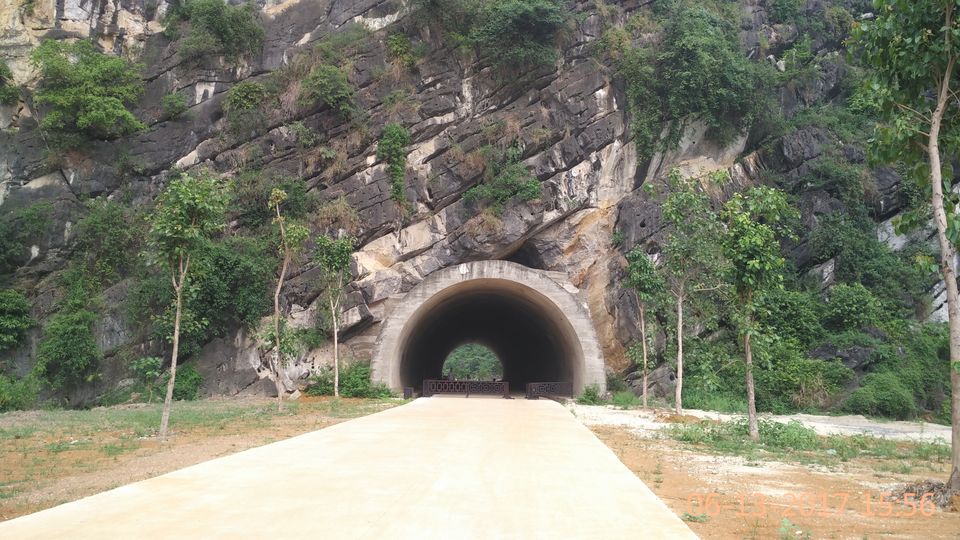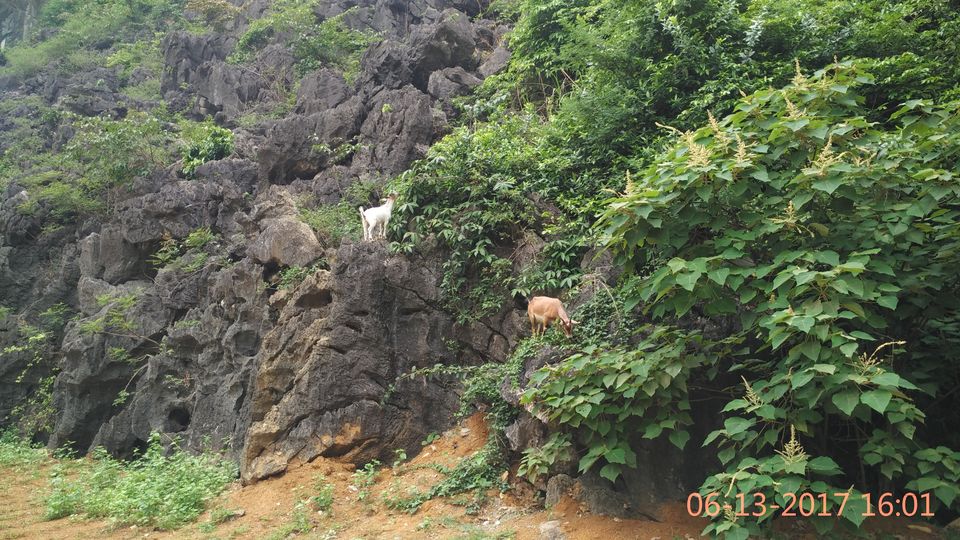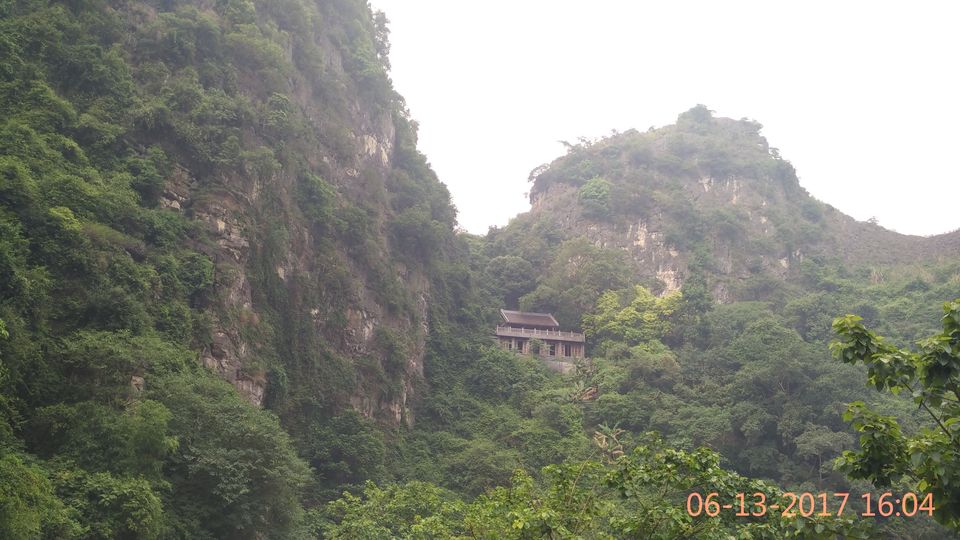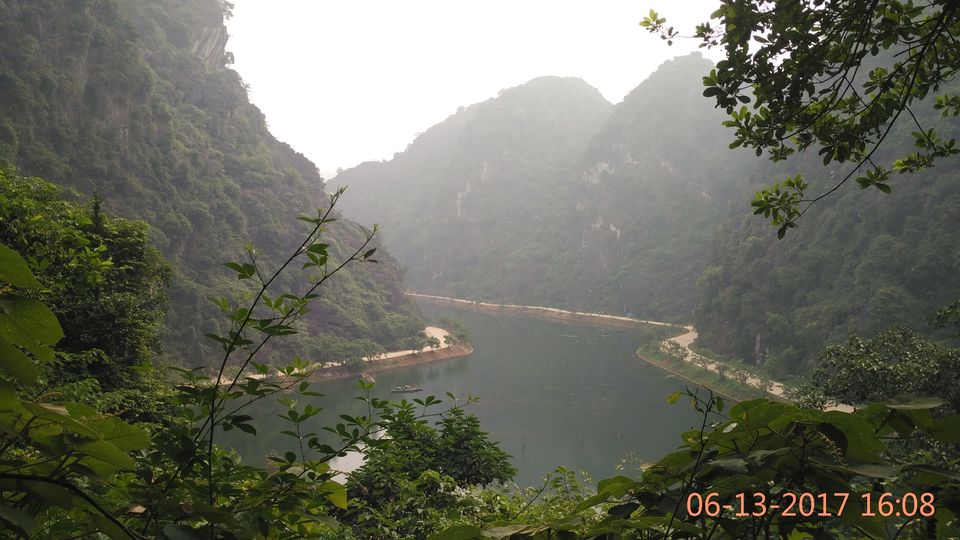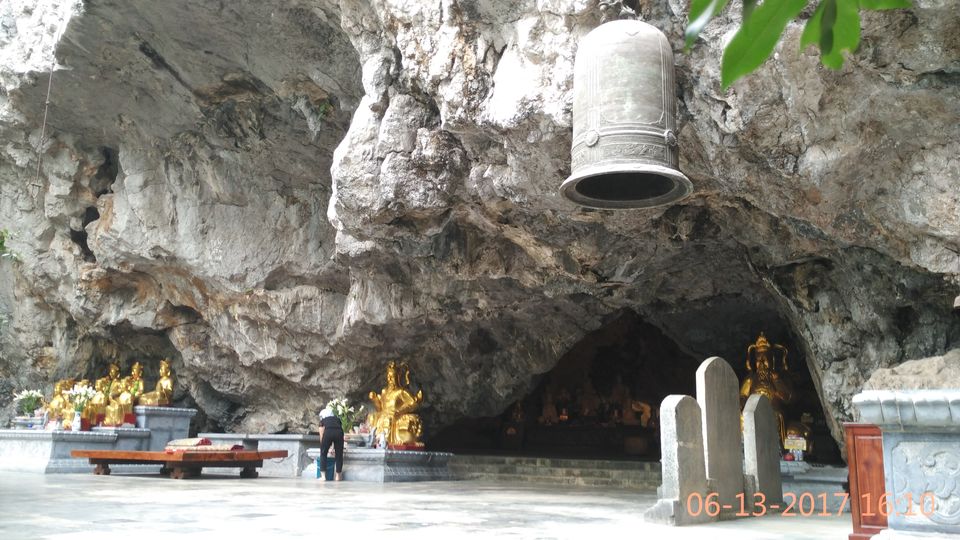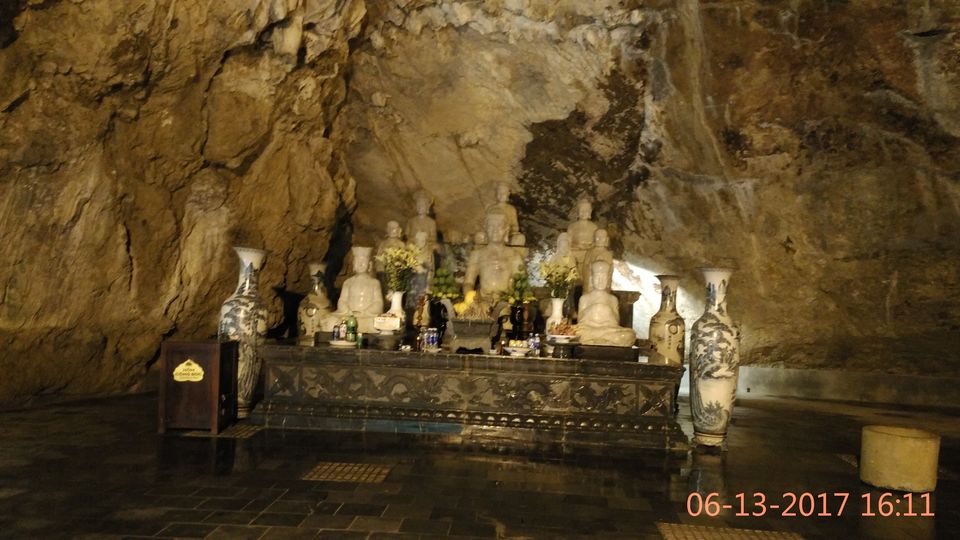 Later that afternoon I tried to visit Tam Coc but the effort went in vein as it was a harvest season and there was nothing much left of the paddy fields for sight seeing. By the time I reached Hang Mua caves (near my guesthouse) it was already late in the evening and I was the last person to get the entry ticket in there. Though nothing special about the caves down there, the view from the hill top must have been mesmerizing if not the day light was already gone and heavy smog due to burning the harvested fields.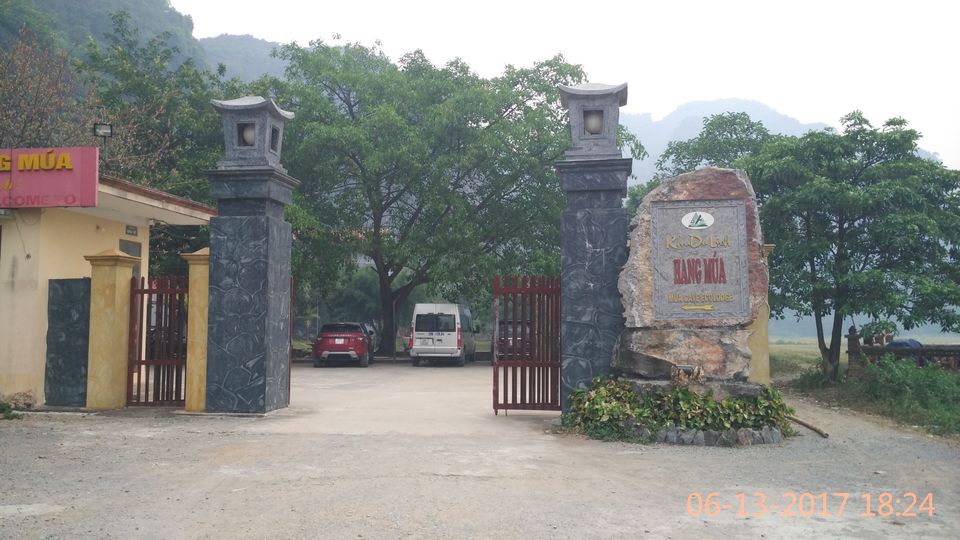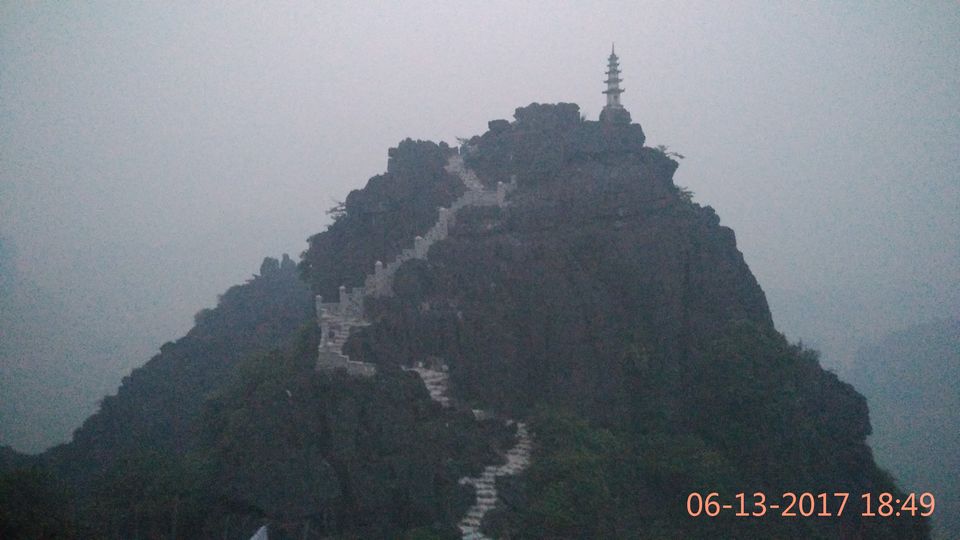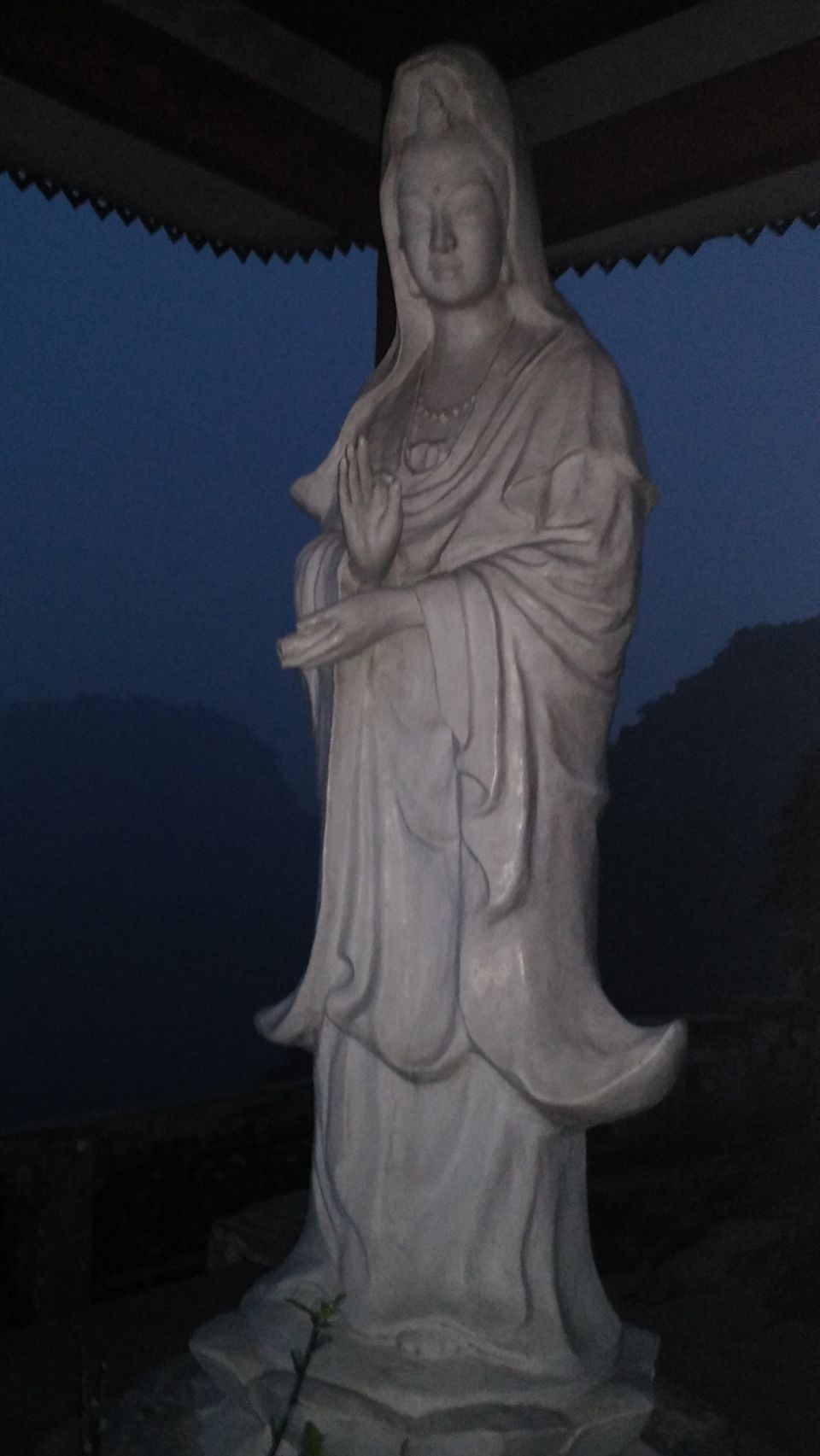 Exhausted from all the running around I went back to my guesthouse and my host was having a nice dinner outside the house with his neighbors and I joined in with them. It was a simple dinner with steamed duck meat, some soup and local rice wine, but felt like heaven. I couldn't resist getting drunk and next day my host had to wake me up early in the morning to get me to Cat ba island in Ha Long bay.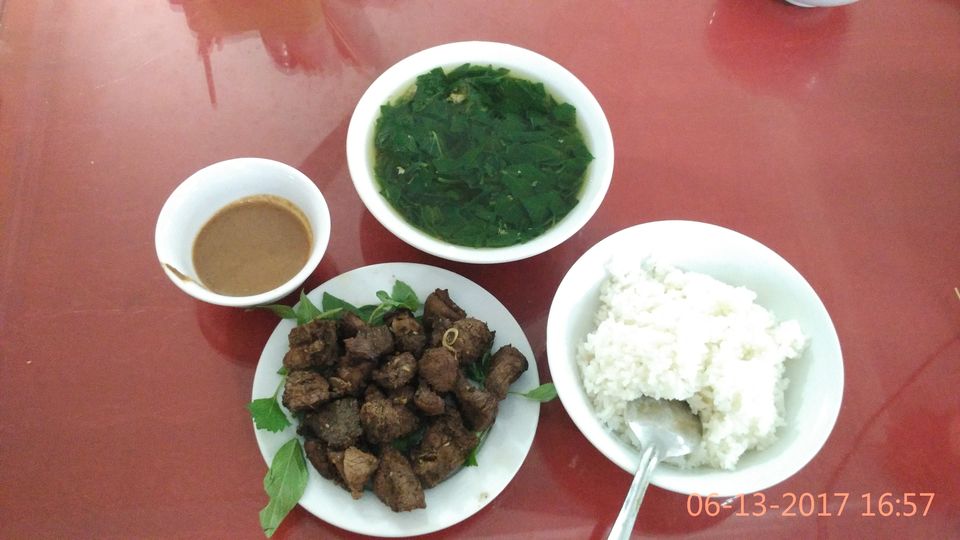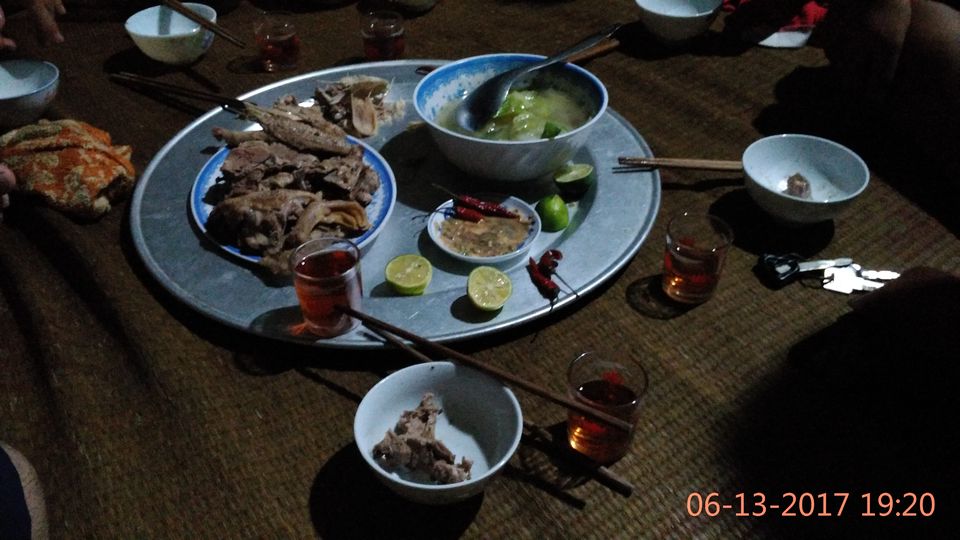 The best way to visit Halong bay is to book the tour directly from Cat ba island tour office near the pier. Cat ba is the largest and the only inhabited island (with modern aminities) in Halong bay if I'm not wrong. It is very cheaper to book the Halong bay tour from Cat ba island and costs only a fraction of what you would spend on a tour booked from Hanoi or else where. Of course the travel cost to and fro from Hanoi is not included but it is definitely a better option as you get to stay in and do some sightseeing in Cat ba island as well.
I booked my one way ticket to Cat ba directly from the guest house in Ninh Binh. The ticket include pick up from guest house, transfer to ferry terminal in Hai phong, speed boat to Cat ba and shuttle to the town from ferry terminal there. Same goes with the ticket booked from Hanoi as well. The whole journey takes roughly half a day and you reach Cat ba town by mid day.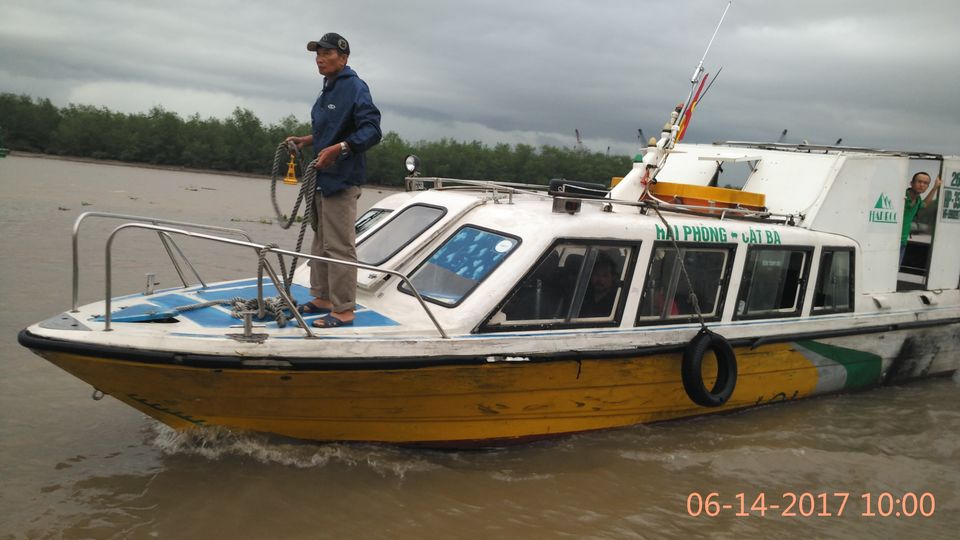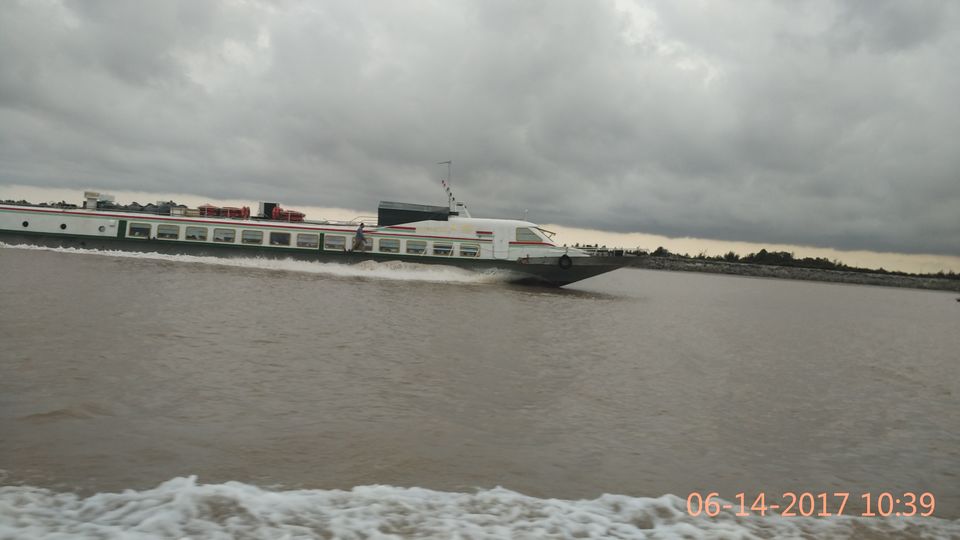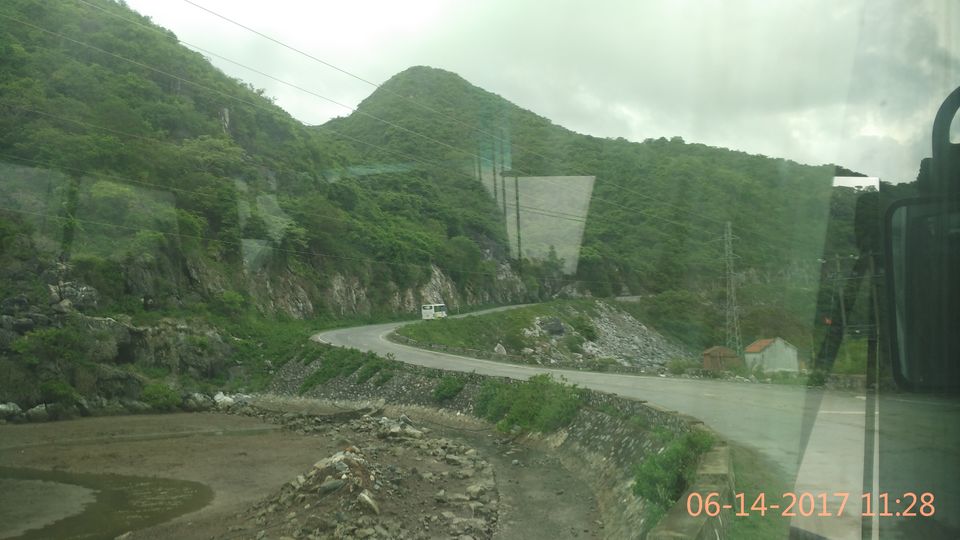 Since I was on a tight schedule and wanted to leave to Hanoi the next day, I booked for a half a day private tour of Halong bay in a catamaron along with two French tourist I met in the tour booking office in Cat ba. For the same cost I could have booked a full day tour (that include kayaking and cave visits as well) in a cruise ship if I could have stayed for one more day in Cat ba. After a short tour around the bay the boat dropped us in Monkey Island, usually where the cruise tour end as well. We spent about a hour or two there and were taken back to Cat ba island.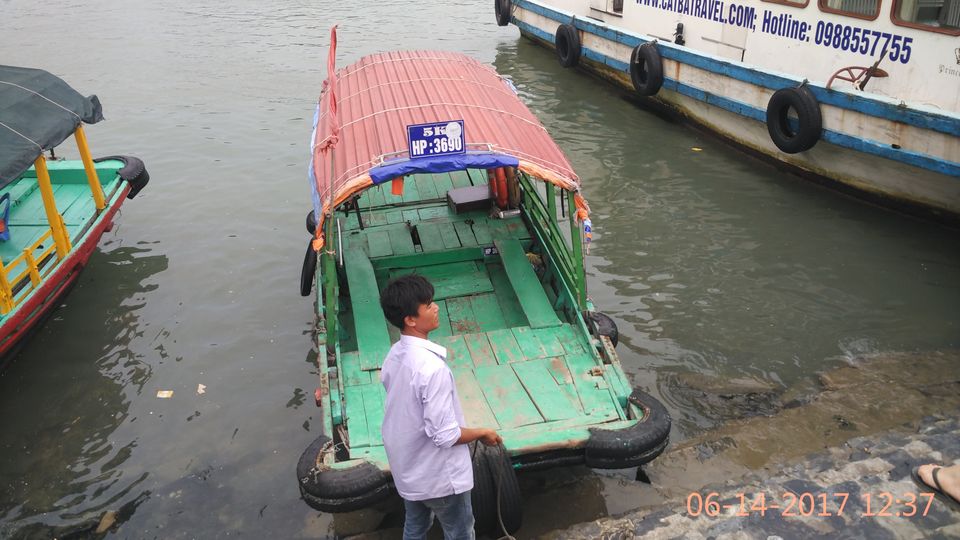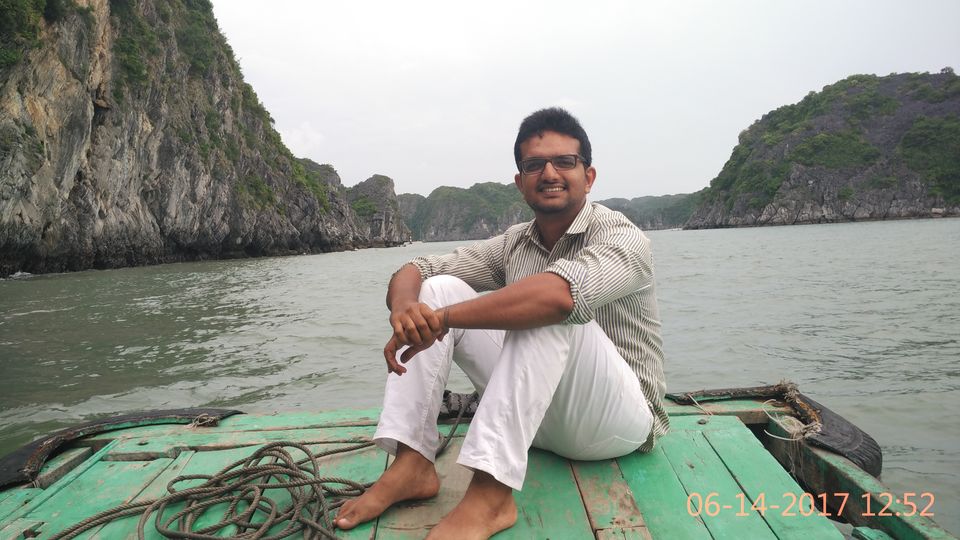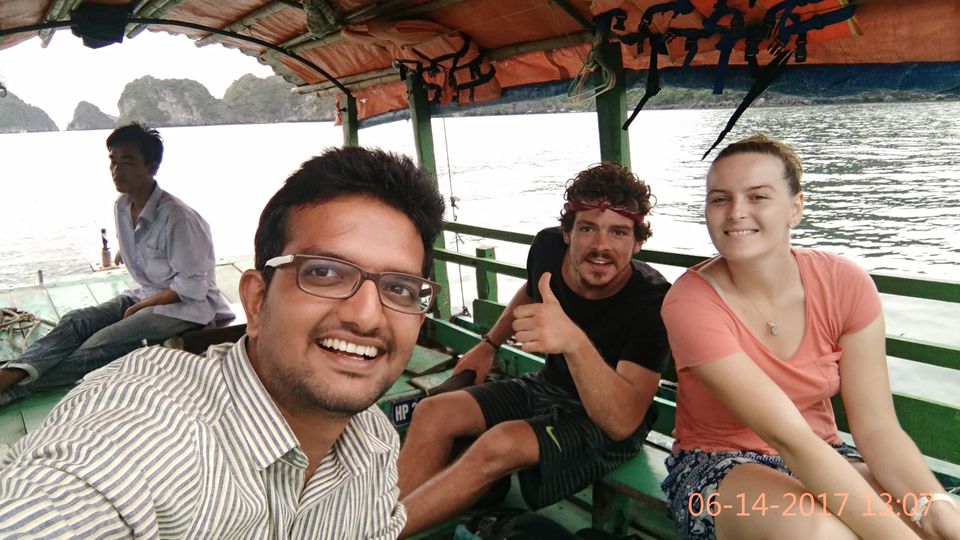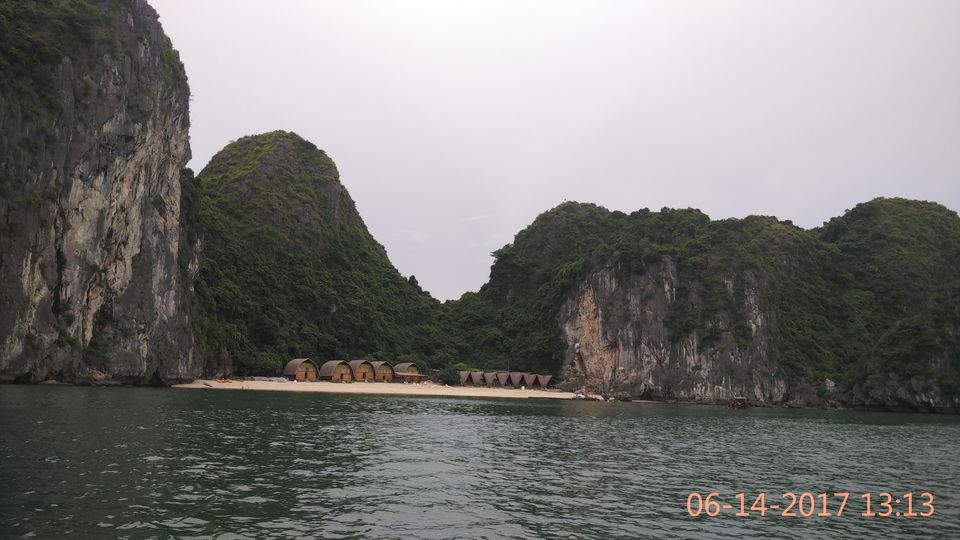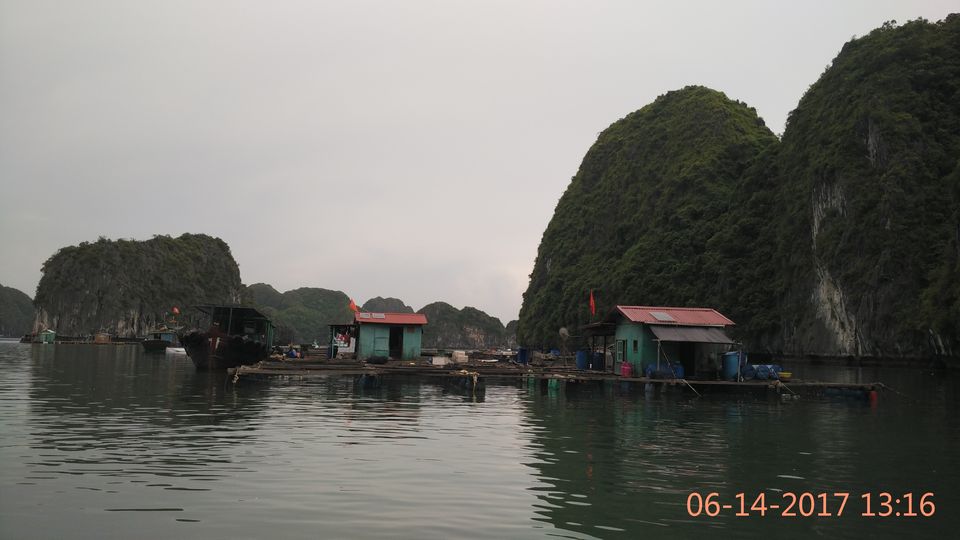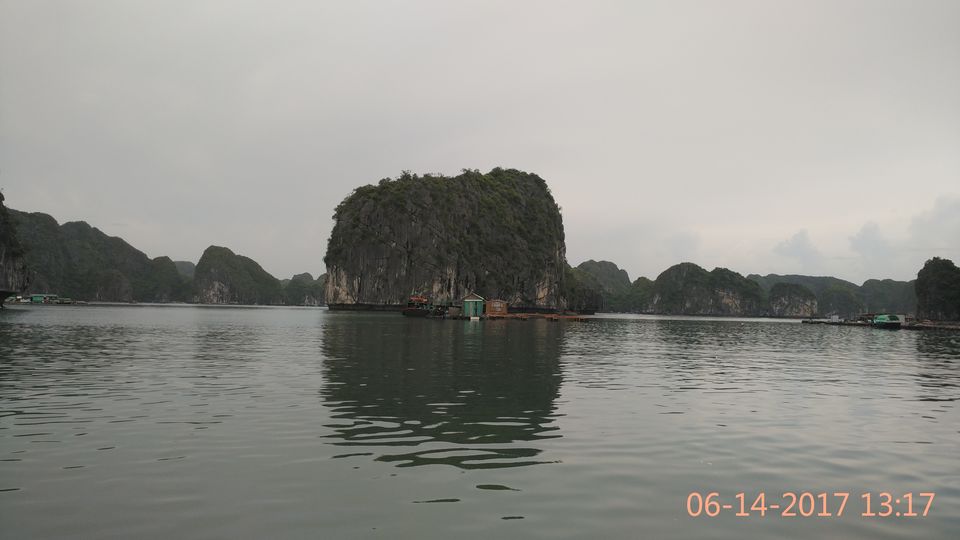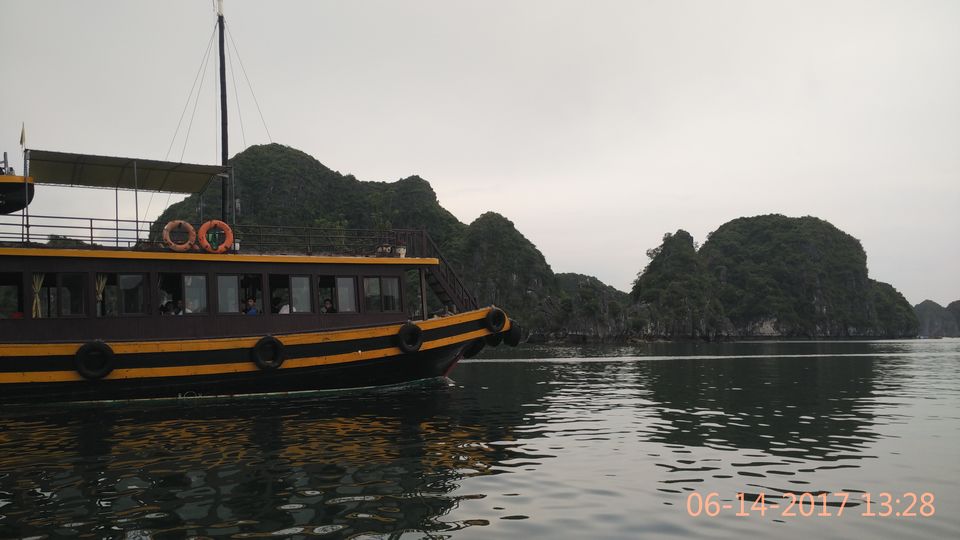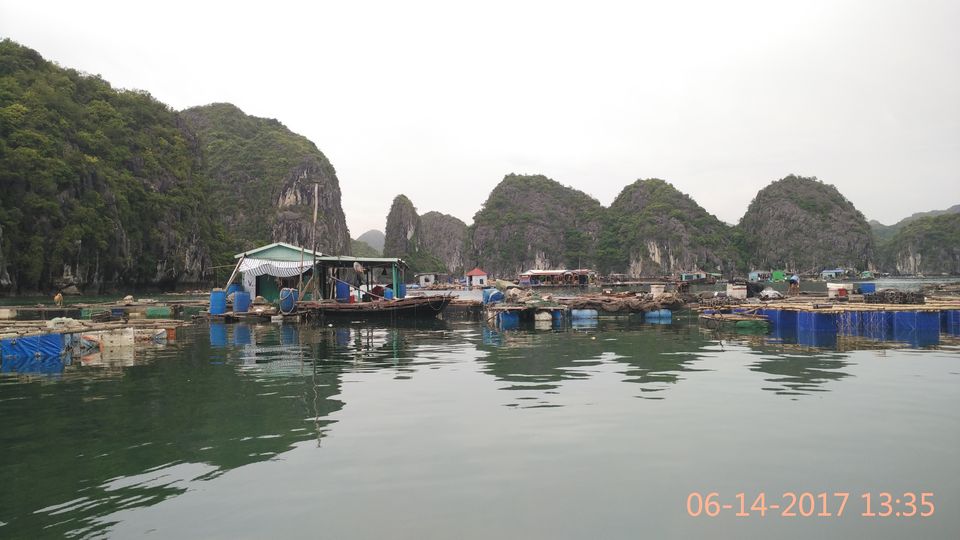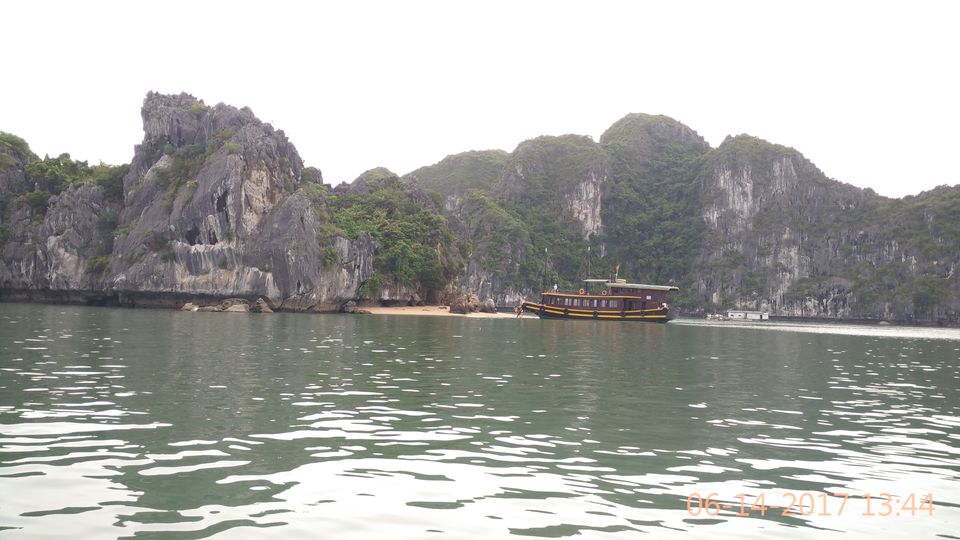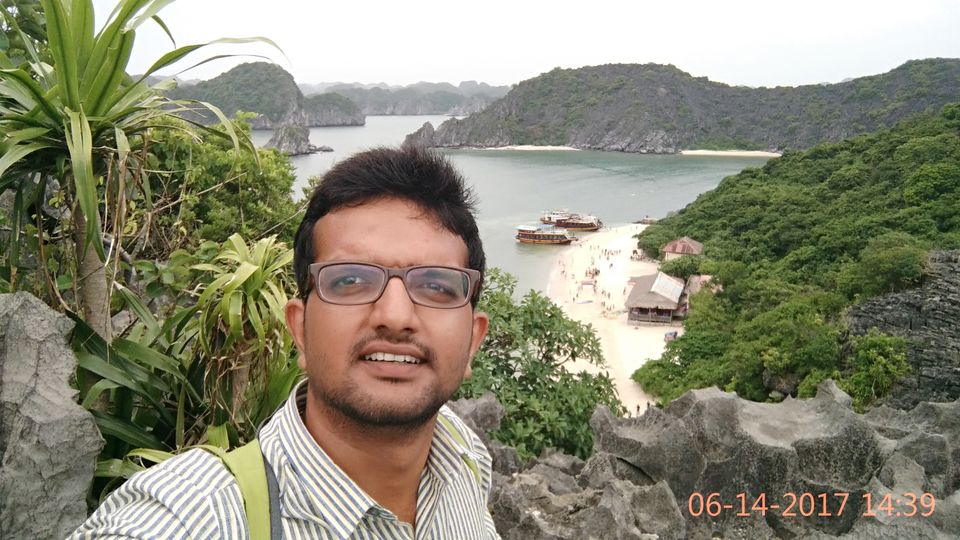 I spent the rest of the night roaming around the sea side of the Cat Ba island and also tried the mantis prawns which look alike lobster but tasted even better.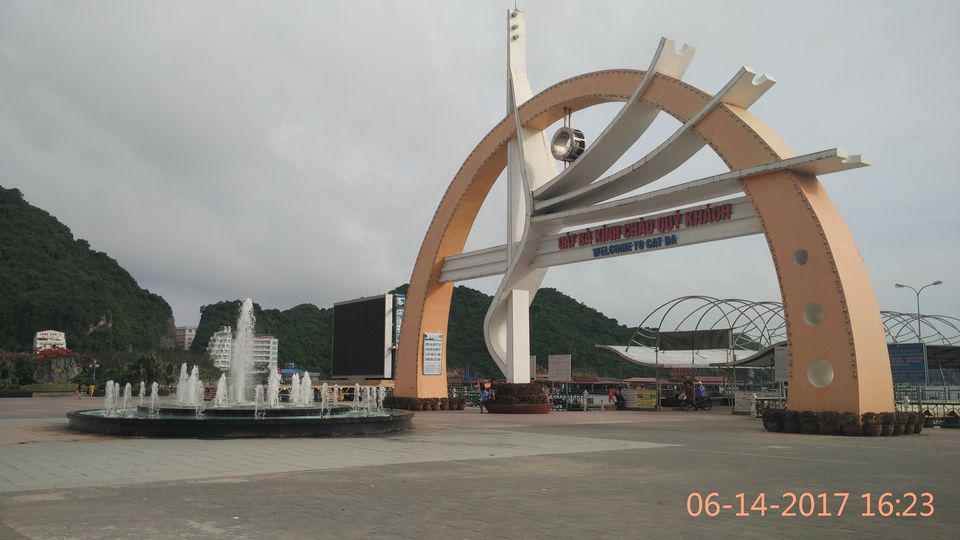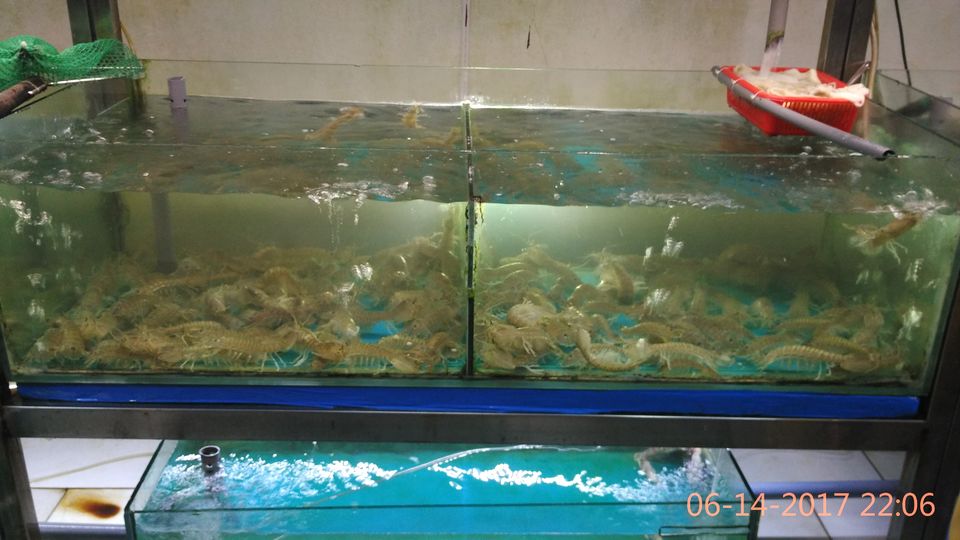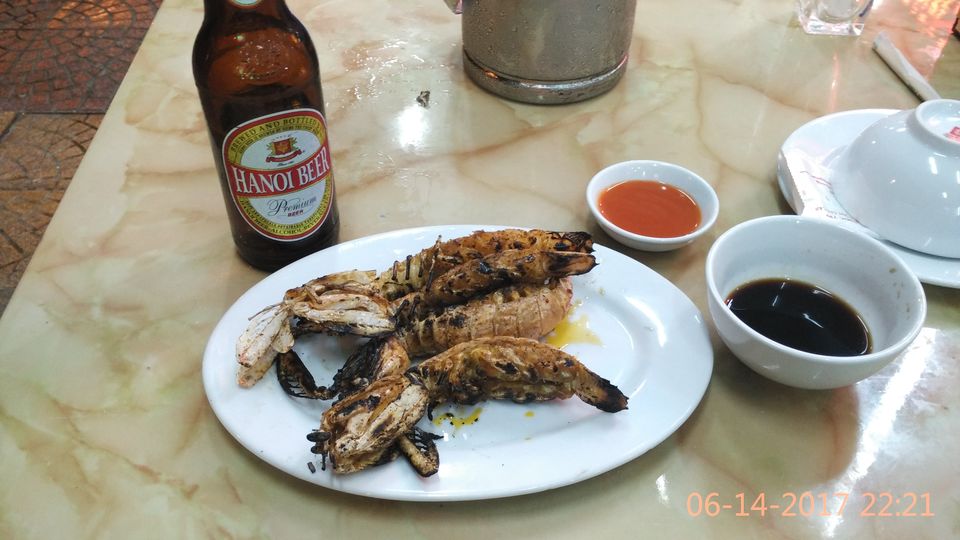 The next day morning I visited Cannon fort. Cannon fort is about 5 miles from town center and is a good place for a morning hike. From the top of Canon fort you will get a nice panoramic view of both Halong Bay and Cat Ba island. The tunnels and gun emplacements here were first installed by the Japanese in WWII, but were also utilised by the French and Vietnamese during subsequent conflicts. If you feel lazy then can rent a bike and visit both Cannon fort and Cat Ba national park which is located at the center of the Island.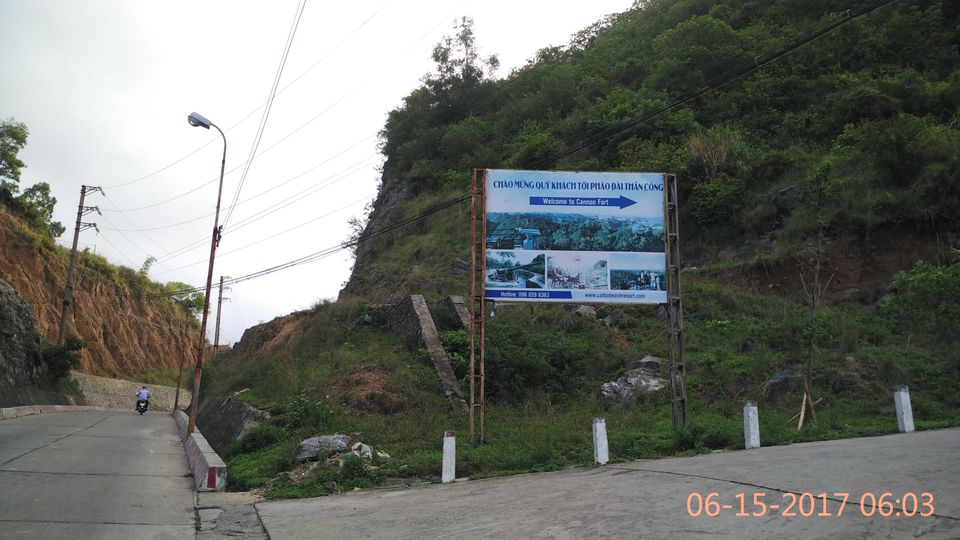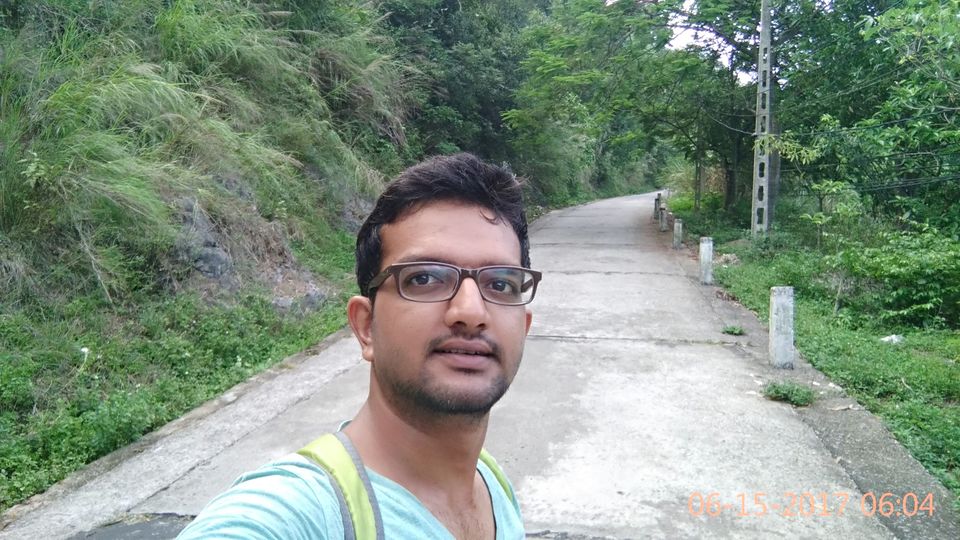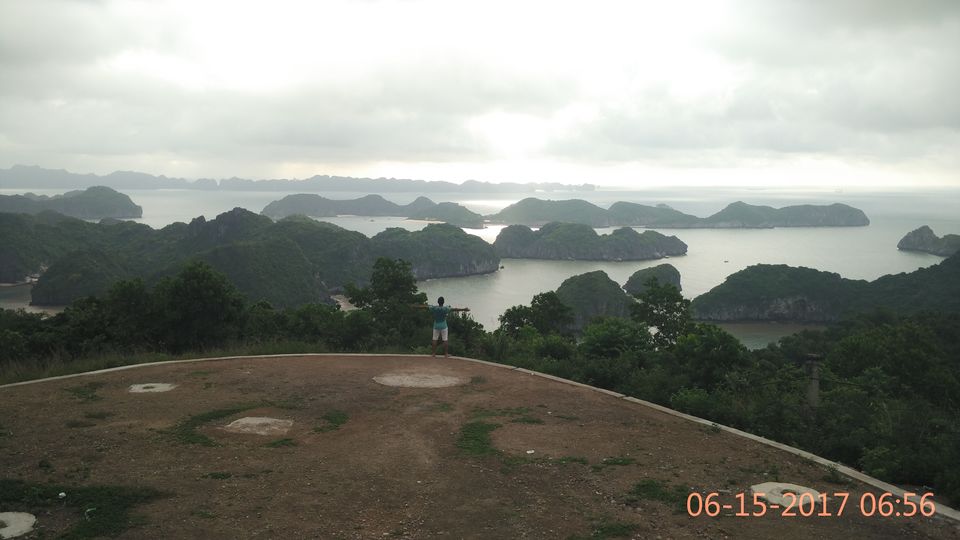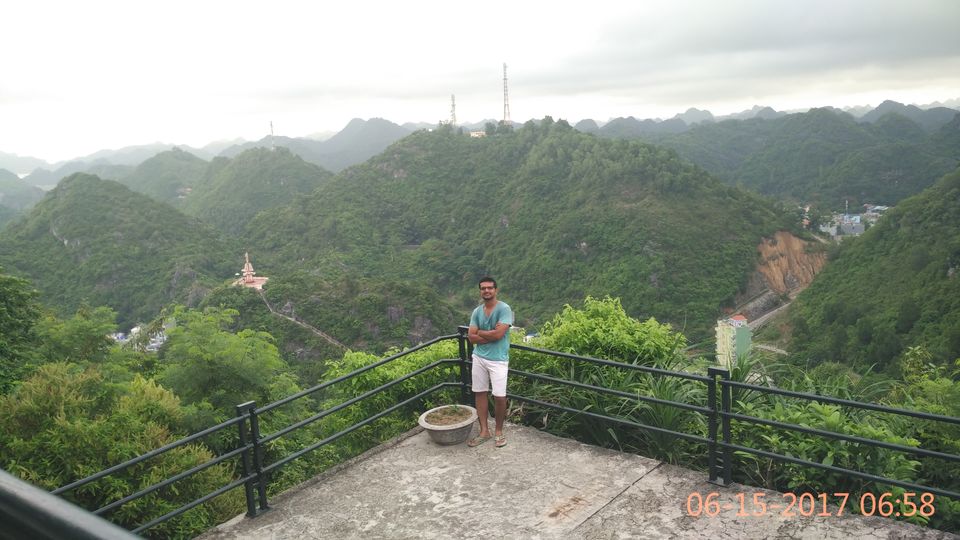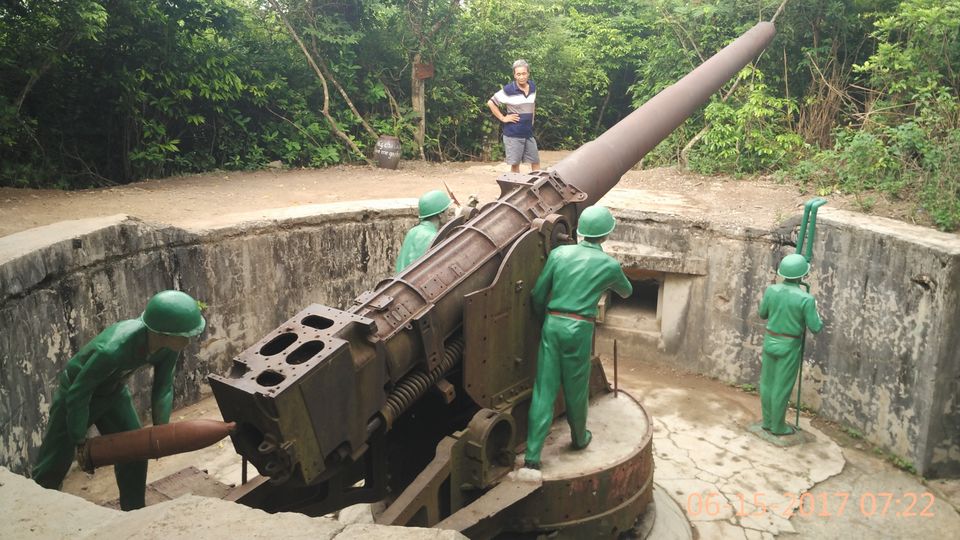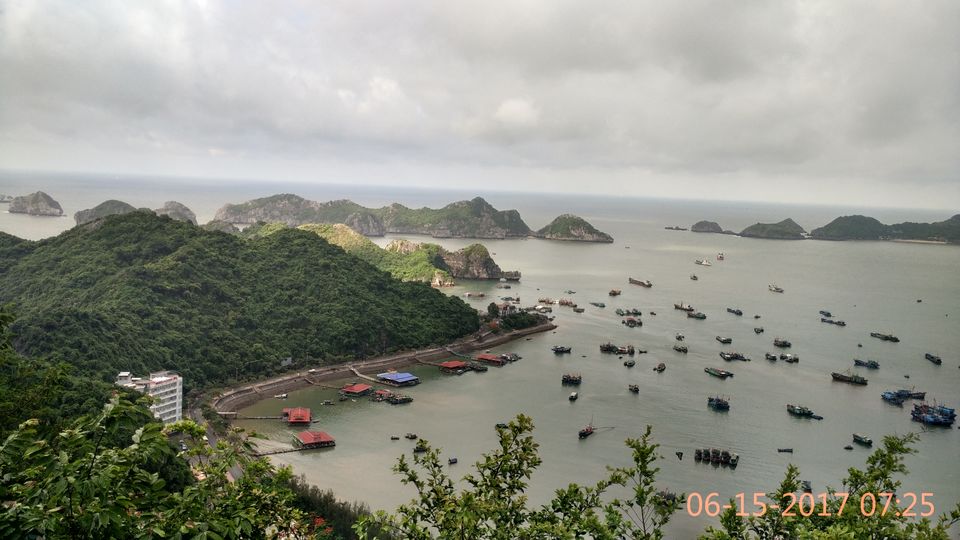 Later after breakfast I rented a bike from the hostel I was staying to visit the National Park there.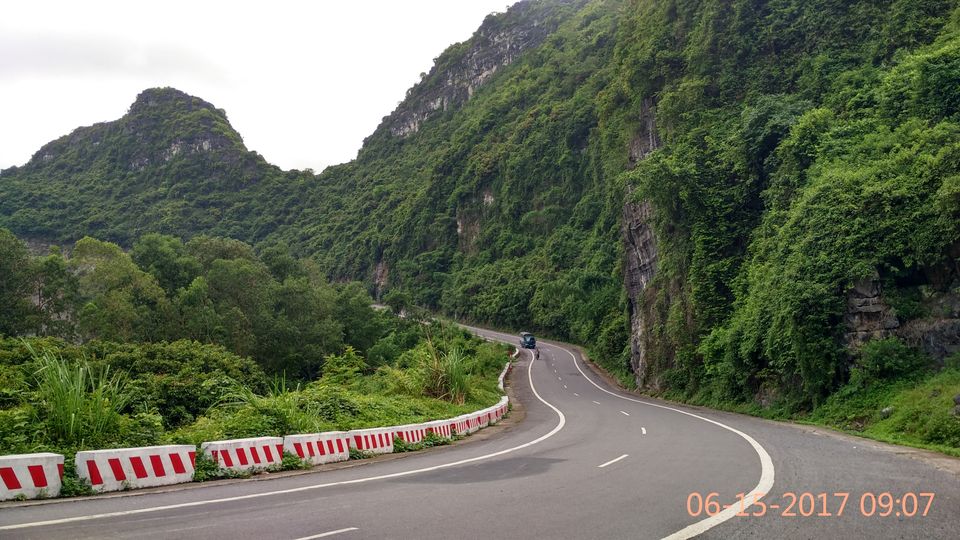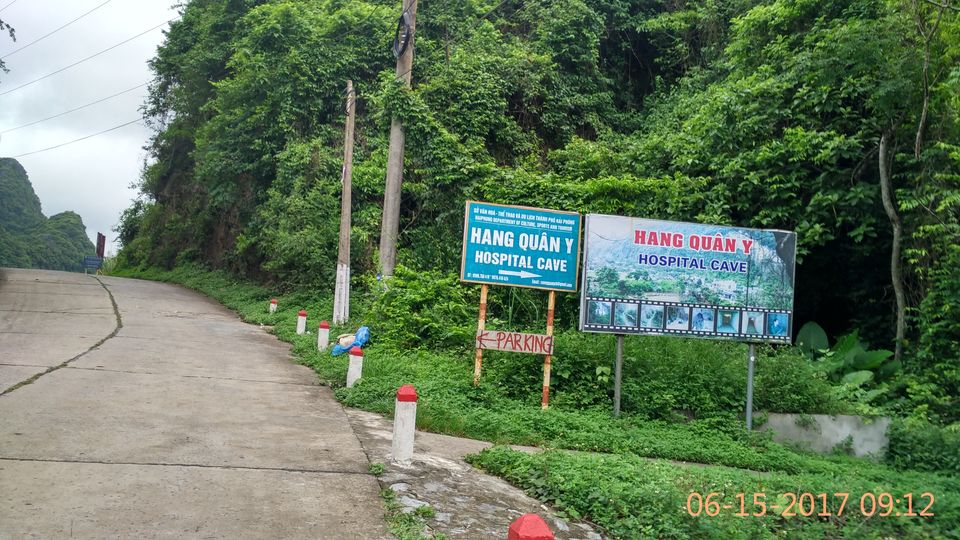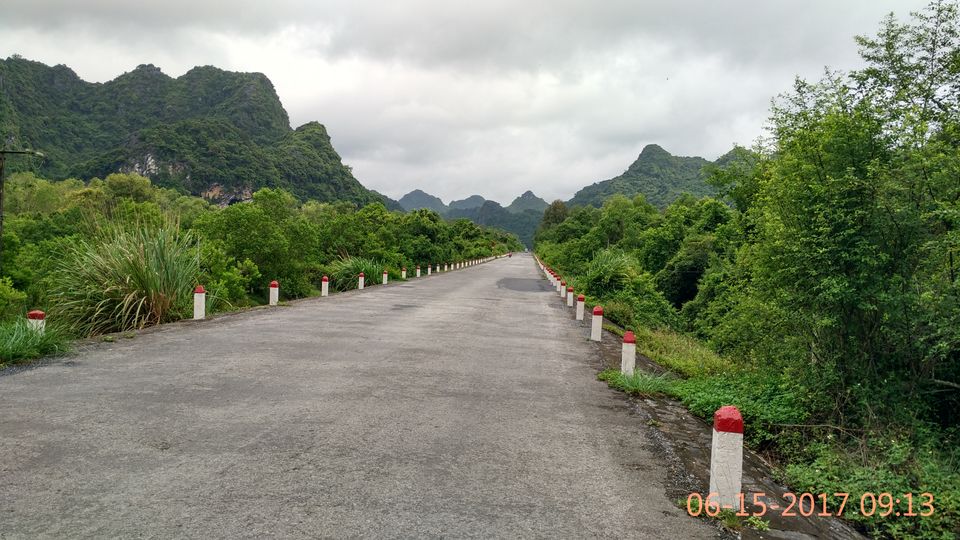 The park has several peaks of which Ngu Lam peak is hike-able. It takes about an hour and a half to reach the top and gives an incredible view of the whole island. The trail is well made with rough stone pitching, so no need to worry about wearing a sneaker or trekking shoe. I climbed with a flip flop as I had no idea about what was there in the park.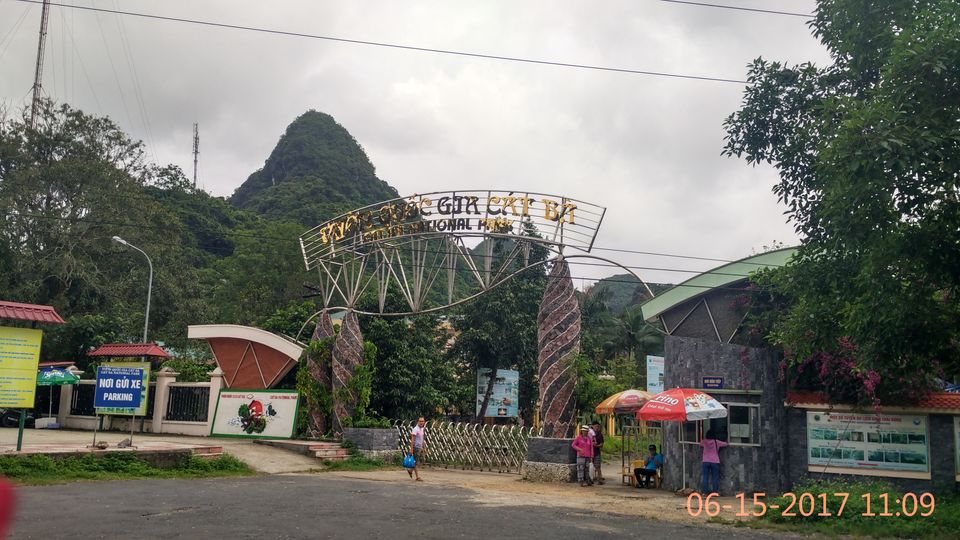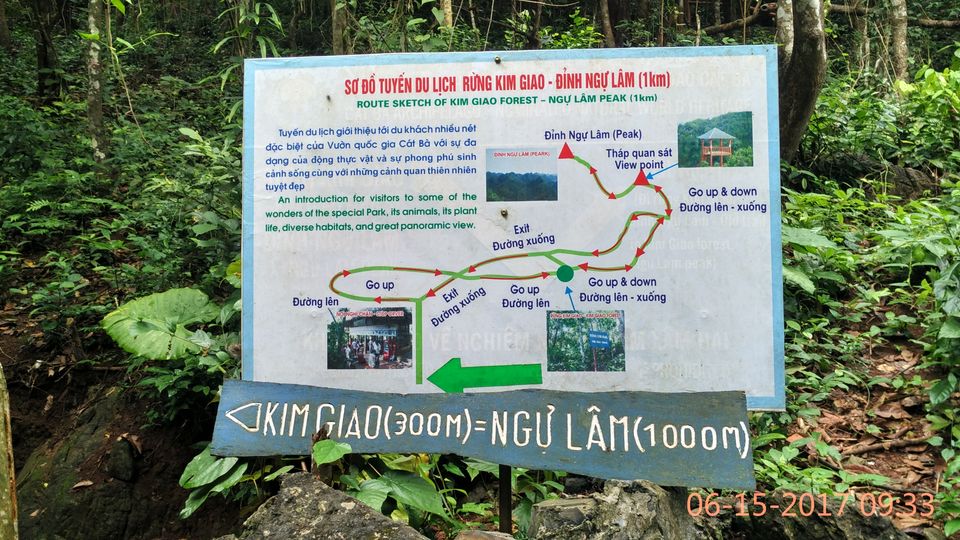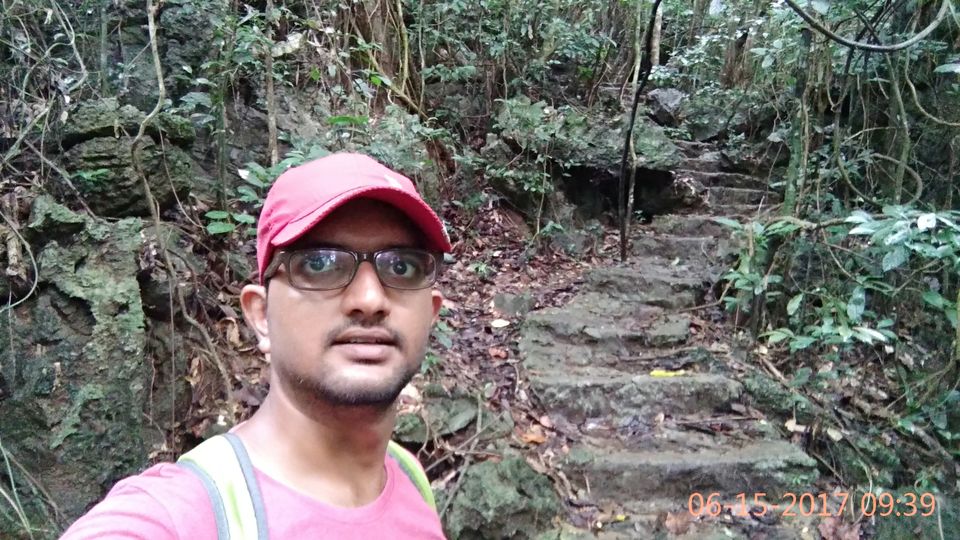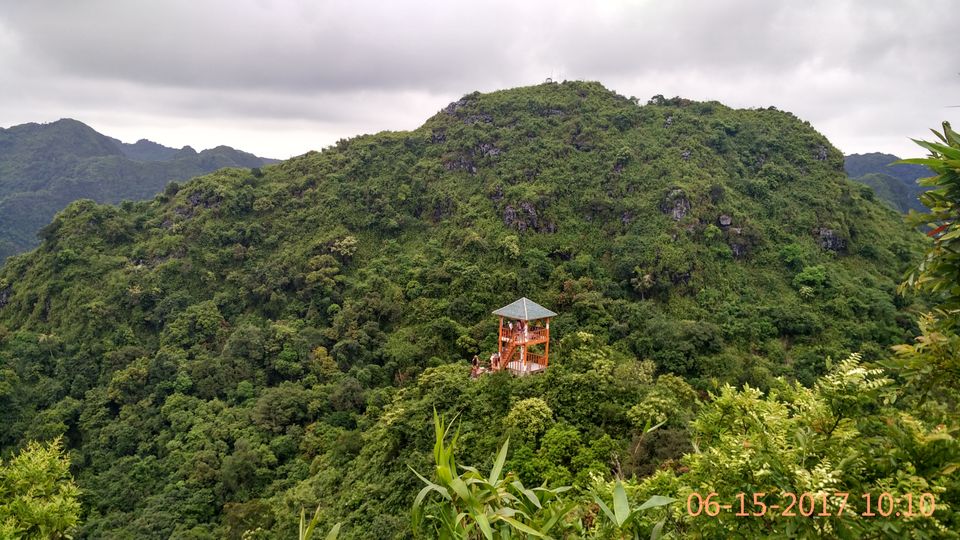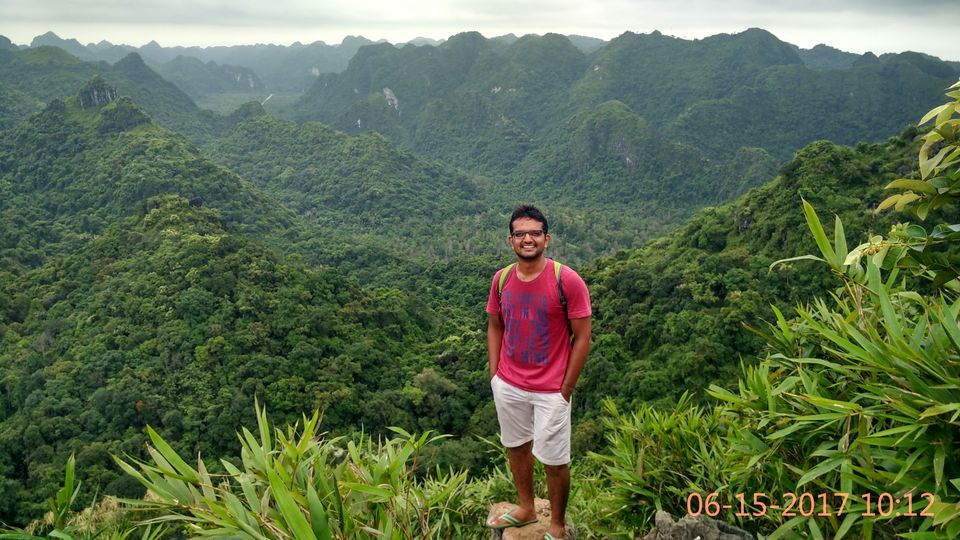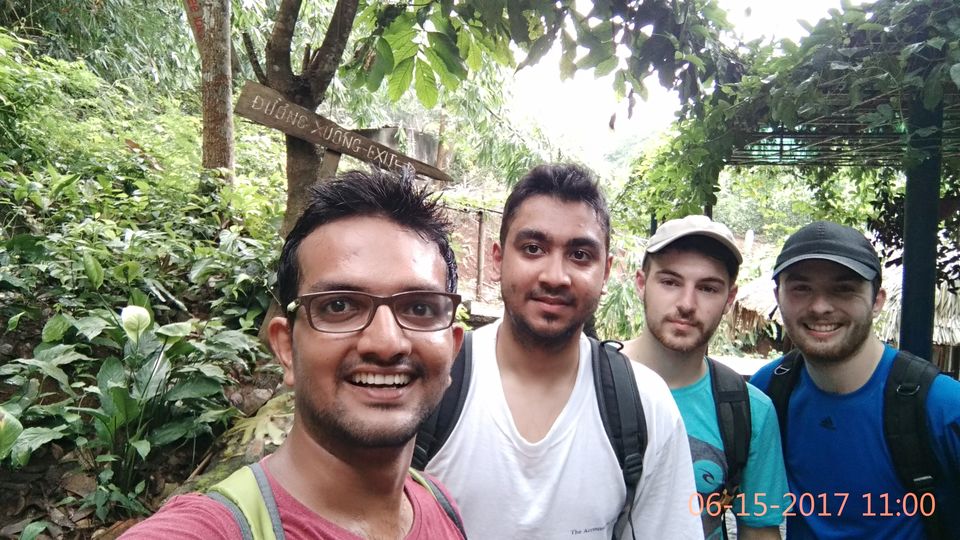 I left from Cat Ba island that afternoon and was dropped directly near my hostel in Hanoi that evening. The evening in Hanoi was quite relaxing with free beer from hostel I stayed and yummy street food of Hanoi along with little catching up with a friend I met down south in Saigon.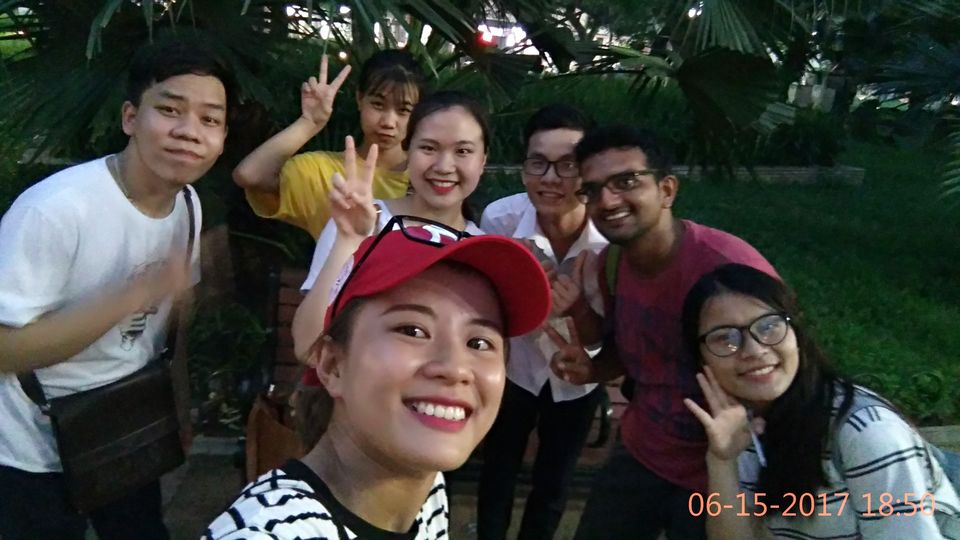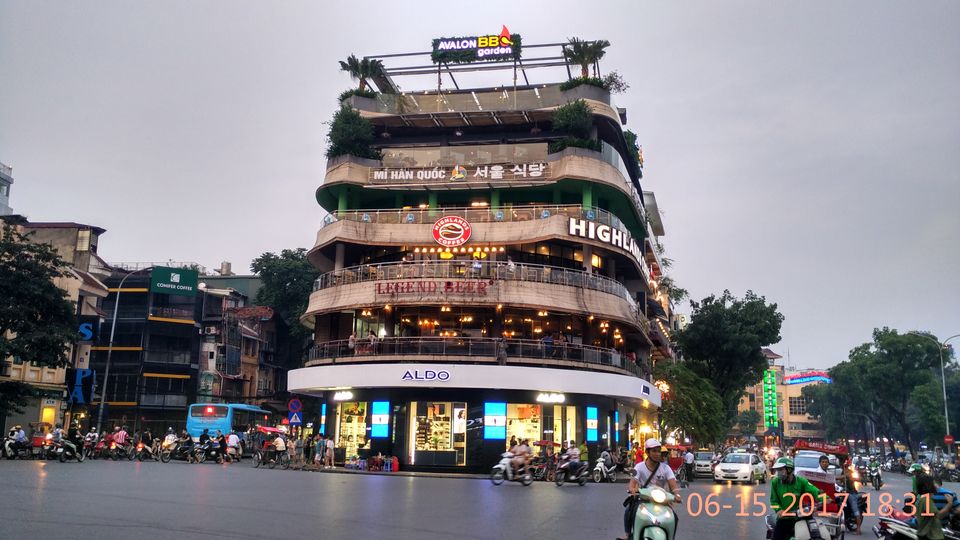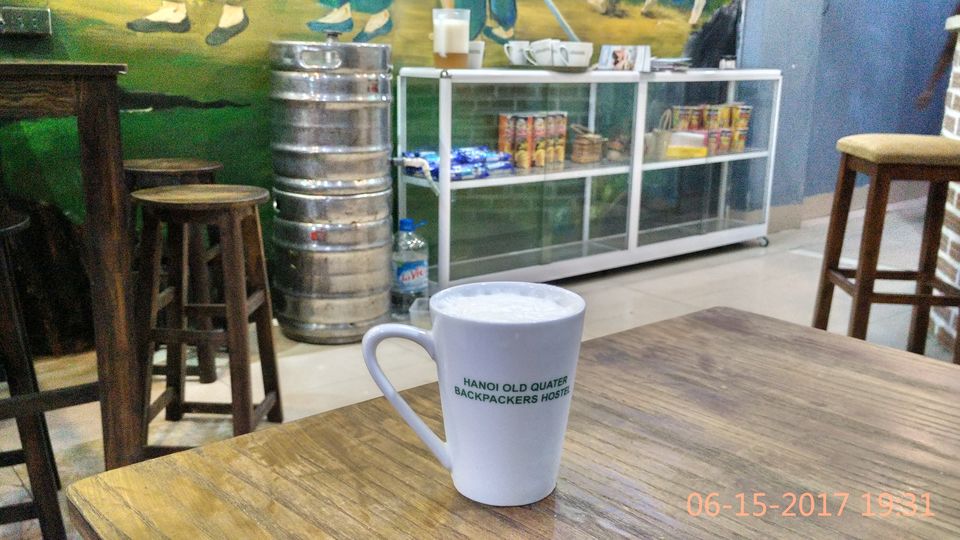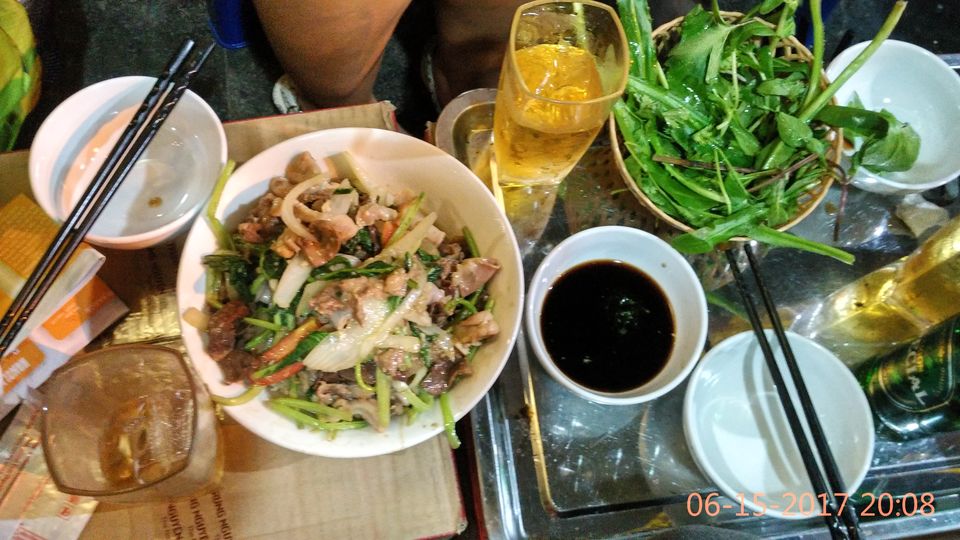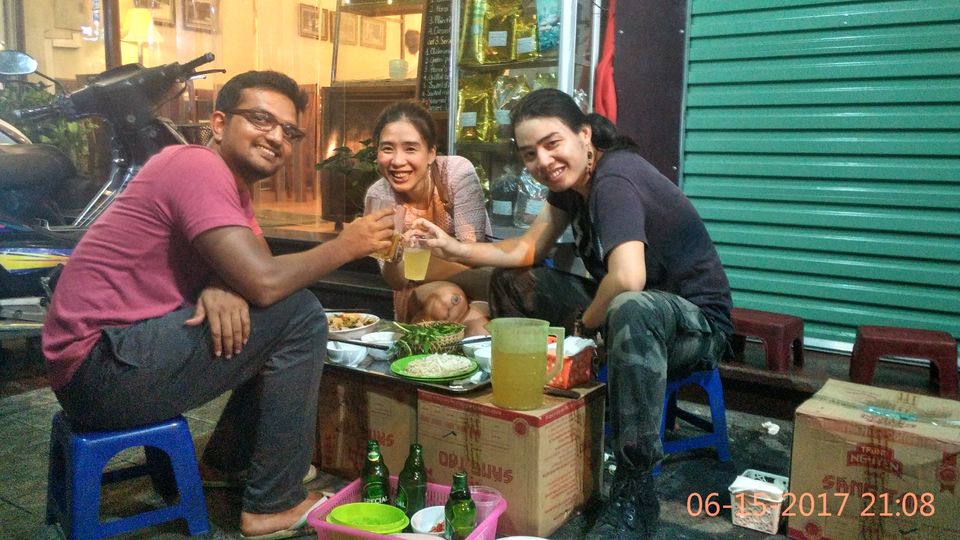 The capital city is the home to the tomb of the late Vietnamese leader Ho Chi Minh who is celebrated as the god father of the country. Just next to the mausoleum is the one pillar pagoda, another iconic site there. I wish had spend at least a whole day in Hanoi but I was supposed take my flight to Laos that afternoon and had to bid adios to Vietnam.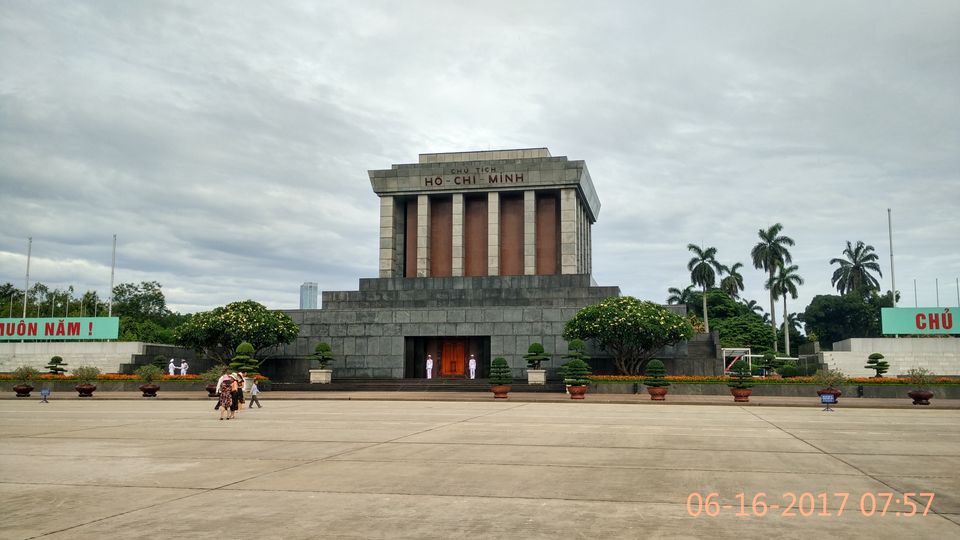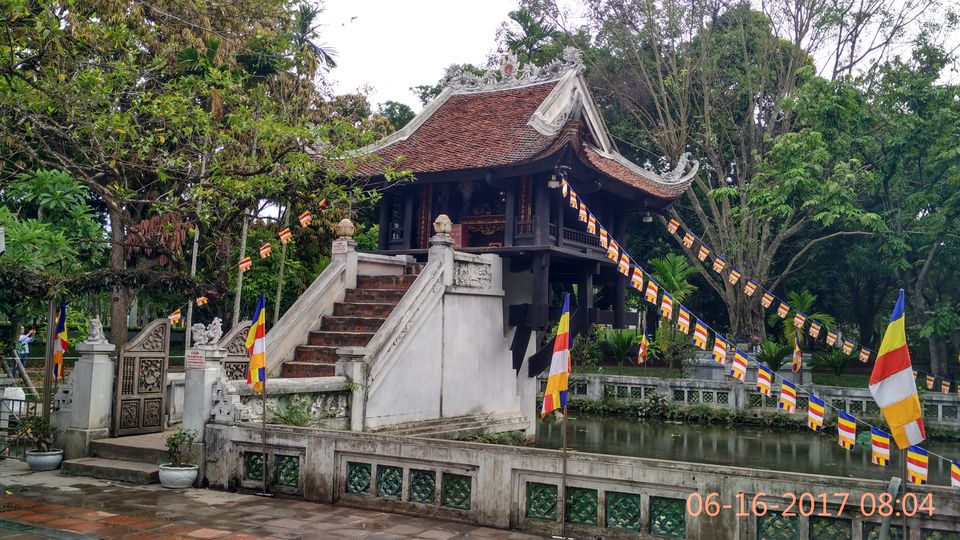 Travel tip: Travelers from most countries are eligible for visa on arrival when visiting Vietnam by air, but unlike other SEA countries Vietnam require a unique process of getting a pre-approval letter for your visa on arrival. There are various online web based agents for getting the approval letter and their charges for processing the letter various randomly. The cheapest one I found is https://www.vietnam-visa.in/, which I had verified personally. Upon arrival you need to pay an additional 25 USD as visa fee for getting your passport stamped. There are lot of travel agencies booking the local tours and coaches for inter city transfer. Make sure you enquire at least in 4-5 places before making the booking as prices vary randomly. That applies for money exchange as well, jewel shops in general give better exchange rates.
Cheers until next time :)
This blog was originally published on 'mytravelhustle'
Frequent Searches Leading To This Page:-
India To Vietnam Flight Cost, Hyd To Vietnam Tour Package, Vietnam Travel Package Deals, Northern Vietnam Tour Package, Cheapest Vietnam Tour Package From India, Vietnam Tour Package From Kerala, Vietnam Tour Package For 3 Days