Among Top five locations across India that offer professional training: Gulmarg, Jammu & Kashmir; Auli, Uttarakhand; Manali, Narkanda, and Solang Himachal Pradesh we choose Narkanda.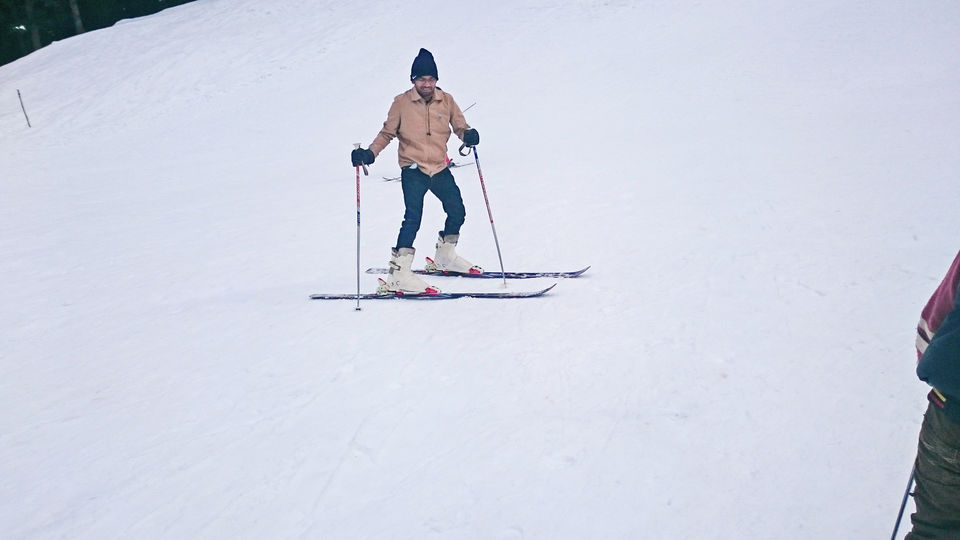 Skiing is winter sport in which the participant uses skis to glide on snow. There are two types of Skiing Nordic which is cross-country racing and jumping and Alpine which is downhill or straight racing, and slalom racing round a series of markers. There are many courses for Skiing from short term like 3 or 7 day course to certification courses which need 14 to 22 days training. The most popular place to practice skiing is Dhumri ski slopes in Narkanda which also serve as cricket ground in summer. I visited Dhumri ski slopes twice in summer as well as winter and it looks completely different in both seasons. It is all green in summer but turns White after snow fall.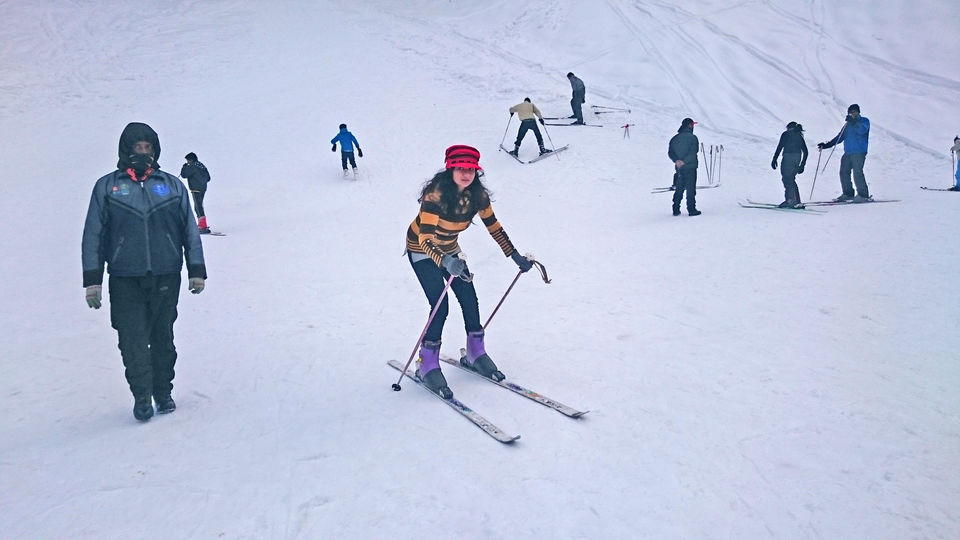 After falling few times, we learned to glide on the snow with little slope and balance on our skis. We enjoyed the newly learned skill.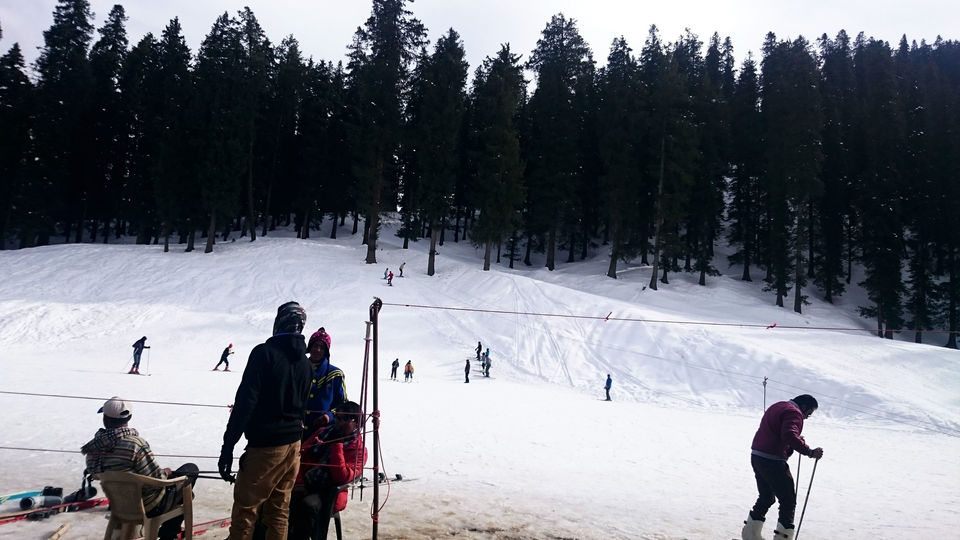 Along with the Skiing we enjoyed sledging on slopes with locals a lot. which was totally new experience for us.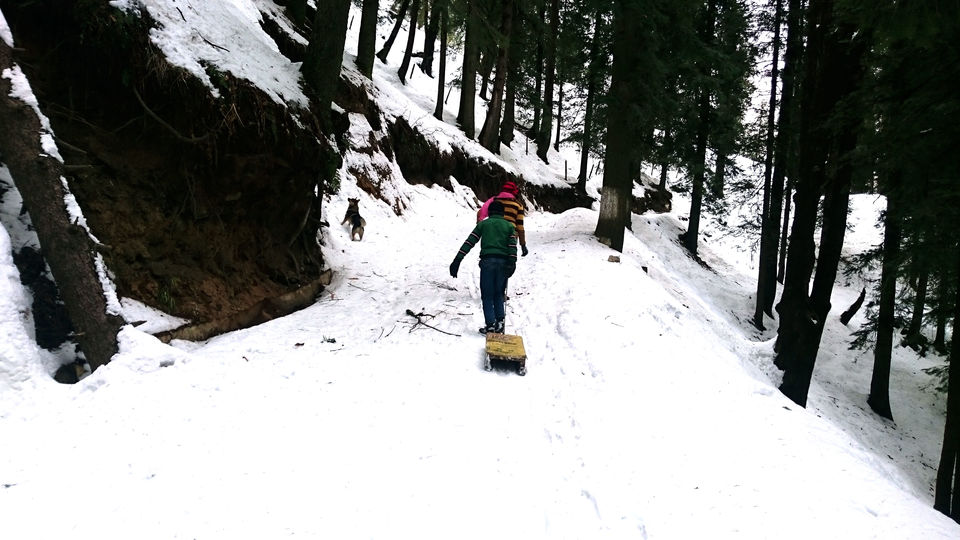 How to Reach
Nearest airport is Shimla but less frequency and connectivity of flights. Chandigarh is a major nearest airport with better connectivity to all major cities.
We choose to ride Toy train till Shimla and then hired a taxi till Narkanda. You can hire a taxi or get a bus from both Chandigarh and Shimla easily.
Best time to Visit
Both winter and summer offer mesmerizing views, but cross check in winter during heavy snow fall as Narkanda get totally disconnected for several days many times during heavy snow fall avoid rainy season.