If limiting your interaction to the snowy outdoors with snow flights, building a snowman and taking pictures from all angles is not enough for you, then it's time to embrace the outdoors more directly. Travellers in India are gradually opening themselves up to the countless adventure opportunities that are presenting themselves in the country and the most popular of which is skiing in Gulmarg.
A skiing course offered by the Indian Institute of Skiing and Mountaineering in Gulmarg is an exclusive enterprise by the Indian government to attract adventure lovers from across the country every year. If you're planning to learn the right skills to ski down the alpine slopes, this institute at Gulmarg opens up the opportunity to learn the basic skiing course on a budget at an internationally-acclaimed destination for winter sports.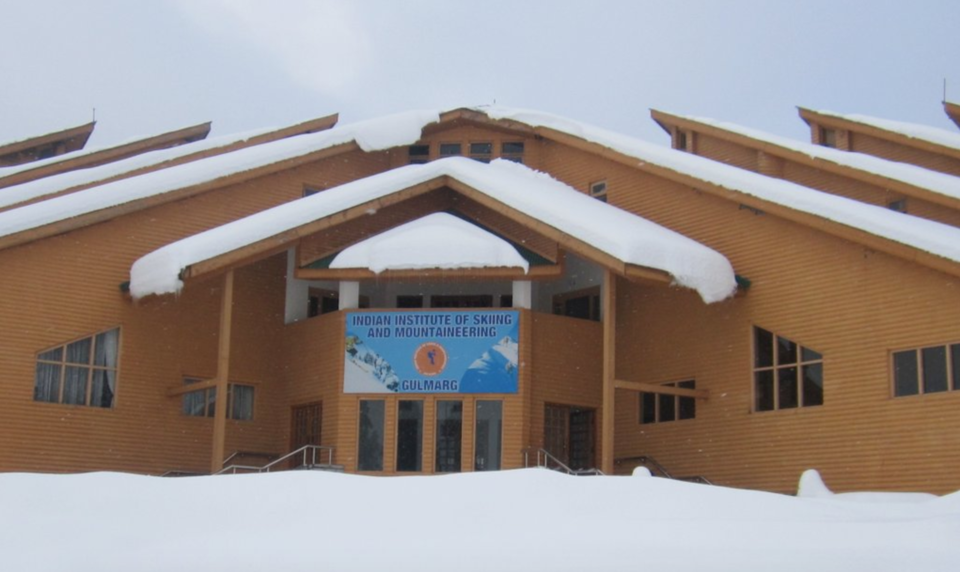 Know it all about skiing in Gulmarg

Where: IISM, House No 183, Kursoo, Raj Bagh, Srinagar, Jammu & Kashmir, 190008
Around 53km north of Srinagar lies the stunning town of Gulmarg, which is home to snow-clad slopes perfect for skiing.
Best time: The Basic, Intermediate and Advanced Skiing Courses start every year at around 25 December and continue till mid March.
Course duration: 14 days
When can I apply: There are six courses in total and enrolment for 2017 will start from 15 October onwards. Interested candidates should apply for the course in advance as seats are allotted on first-come-first-serve basis.
How to apply: To book your spot for skiing in Gulmarg, send your application form along with the full fees of Rs. 6000 (if you are below 25 years of age) and Rs. 12,000 (if you are above 25 years of age) in the form of a bank draft, drawn in favour of the PAY & ACCOUNTS OFFICER, MOT, GOI, payable at Srinagar (J&K). Click here for more information.
Highlights of the experience
The basic skiing course is ideal for beginners who wish to try out a new adventure. Many outdoor enthusiasts vouch for the quality of the course offered here, and participants learn under the guidance of experienced instructors.
The training slopes are located at a distance of 1km from the gondola ride starting point. Visiting tourists are allowed in the premises, but the slopes are not crowded.
The slopes consist of various difficulty levels and are equipped with ski lifts. During the experience you're guides and directed at every step by some of the most proficient outdoor guides trained in avalanche rescue and medical aid. The staff is regularly updated on weather and snow conditions in the region to find the best time for skiing in Gulmarg.

IISM also offers latest skiing and snowboarding equipment, which is available to participants as well as visitors. Snow mobiles (scooters) and snow groomers are available to experience the thrill of traversing through the snow-clad slopes.
The cable car in Gulmarg at an altitude of 14,000 ft is the highest of its kind in the world and has been a great tourist attraction for years. Gulmarg also hosts an annual snow festival during Christmas that includes a plethora of winter sports and cultural activities.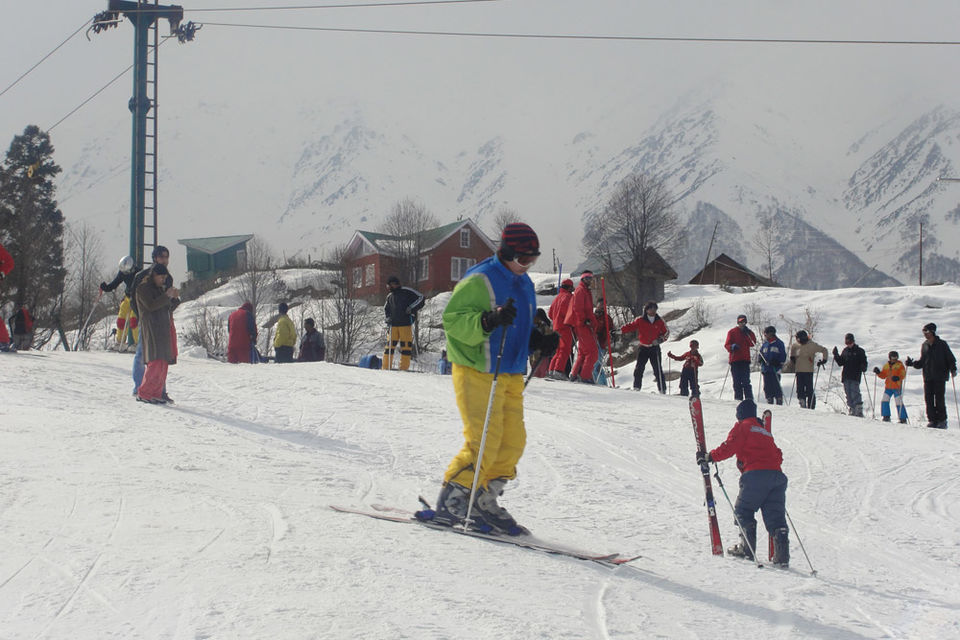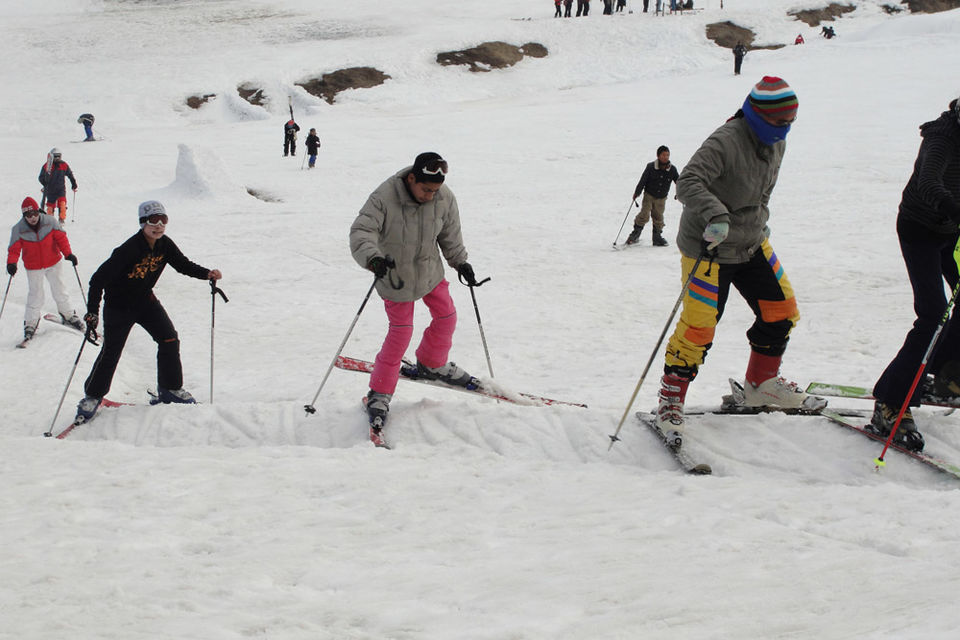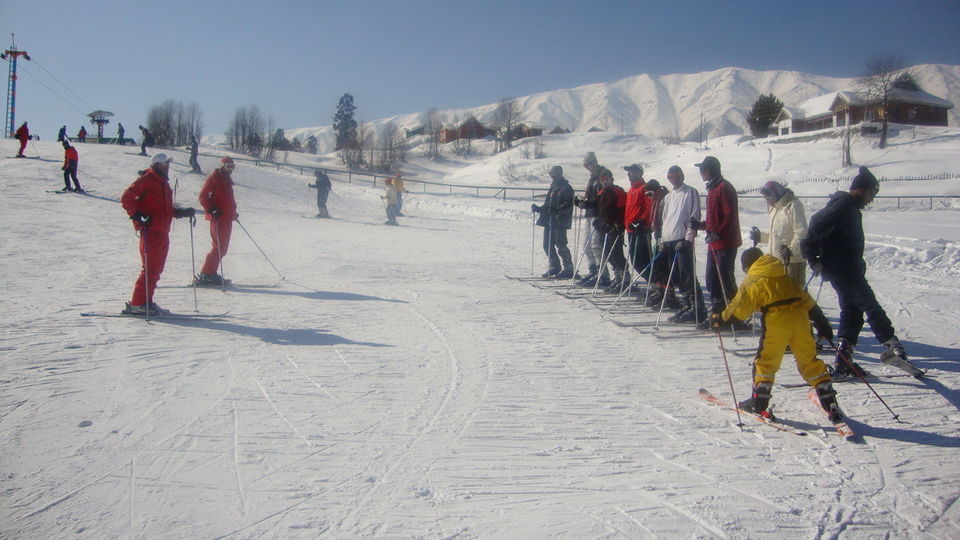 Ask your questions: Write to IISM Gulmarg at skitigers@gmail.com to enquire about the course details. You can also call on 9419604990/ 9419034449.
Other government-affiliated skiing courses in India
The participants are trained in the techniques of alpine skiing at the Adhoc Sub Centre in Gulmarg that operates under the Jawahar Institute of Mountaineering and Winter Sports in Pahalgam.
Maximum Capacity: 50 participants
Click here to contact.
The Atal Bihari Vajpayee Institute of Mountaineering and Allied Sports in Manali hosts a 21-day basic skiing course at the skiing centre in Solang Valley.
Maximum capacity: 15 participants
Click here to contact.
Read more: Mountains calling: Trek inside the glory of nature – Beas kund by Pradeep Choudhary.