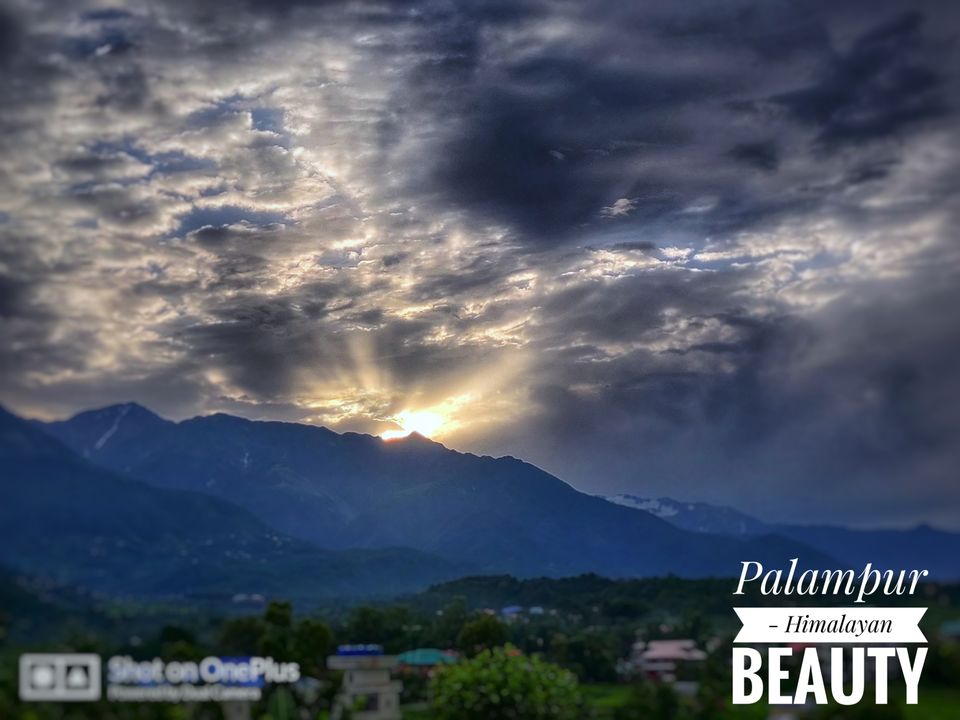 We all must have gone through the times when we loved listening to the fairy tales from our grand parents and the most interesting one's for me when it was about the mountains and history.I was always fascinated by the high rise peaks of Himalayas due to the fact as I was born and raised in Palampur, Himachal Pradesh. It's a small town based in Kangra Valley - Famous for it's Tea Gardens.
This is not just about the city rather it's more about what I have learnt from this lockdown. Well it's not just learning , but for me this lockdown seems as a blessing/a break from the lazy lifestyle which we all carry in the cities.
22nd March was the day when I drove back to my parents place from Jalandhar city ,Punjab almost 160 kms from my home towards the North. My life has always been full of travel Since, I pursued for completing my post graduation from Canada. And then I have been travelling extensively from Canada to US to India. Africa, Nepal ,Bhutan, Bangladesh, U.A.E and many more for work which I would talk about later as that's not what we are discussing here. What I experienced is when we travel for work it's not the same fun as we plan a holiday.
Mostly we have the best experience from Solo trips where we learn more about our individual personality and give space to develop our thoughts."Shehar just ek majboori hai but man to pahado mei hi basta hai hamesha" jisne bhi kaha hai biklul sach kaha hai 👌.
So, from 22 nd March 2020 onwards my life changed in a lot of ways. "Early to bed Early to rise, Makes a person Healthy, wealthy and Wise". Yes, I believe we all must have gone through this moto in our family but never really believed until we experience it in real life. For me it was always like kya hai ye muhaware and all....never really was a fan of muhawaras🤪 but trust me it's all about experiences.
My mornings changed during the lockdown and it started with a cup of " lemon tea" with fresh tulsi leaves from my Mom's kitchen garden. Thanks to "Maa" who makes me feel like a kid, no matter the age keeps moving ahead. This is just a stepping stone towards having a healthy life.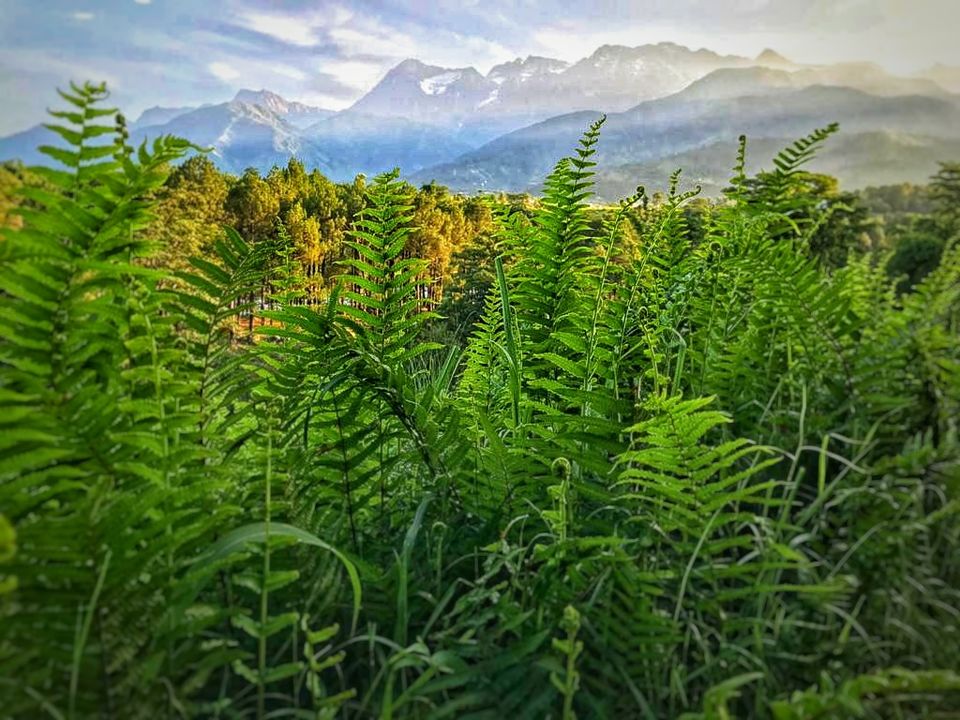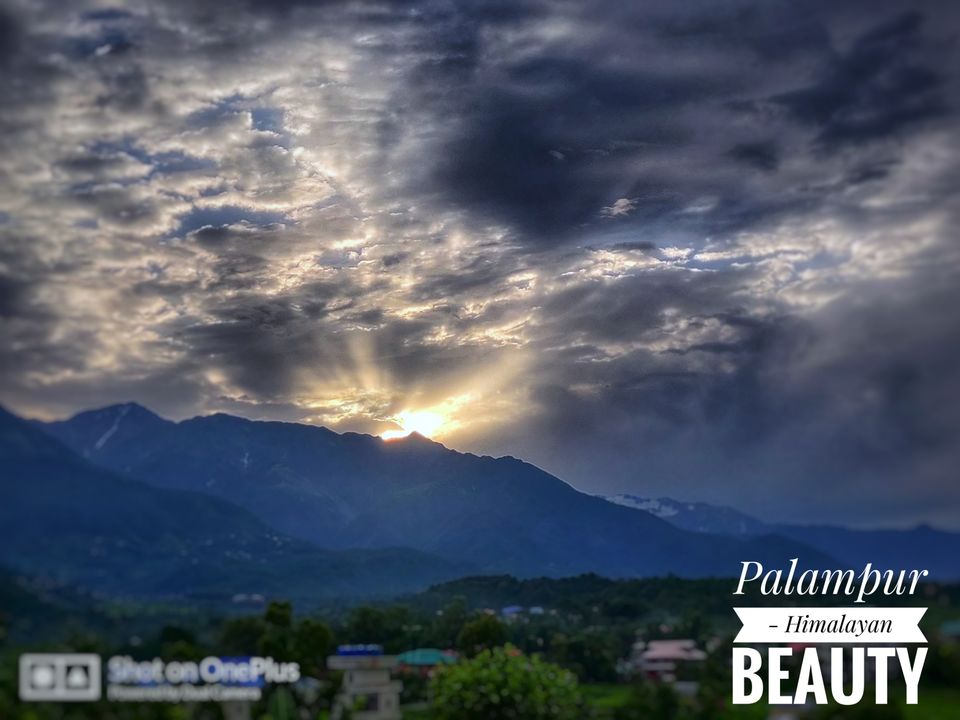 The main story begins now -
Now getting some fresh lemon tea every day further I decided to create some kind of physical activity to achieve my fitness goals and this seemed to me the best time to focus on my health.
After moving from cities to countless countries I was never able to focus on my health due to a busy schedule. We all have that craving for the junk foods with lots of Carbohydrates which is not really a good thing in long run. I guess we all crave for the cheezy bugers and Pizza's 😂but somehow I eventually moved to a healthy diet.I started to explore new spots duing my morning walks each day and got these lovely shots of my beautiful village and surroundings.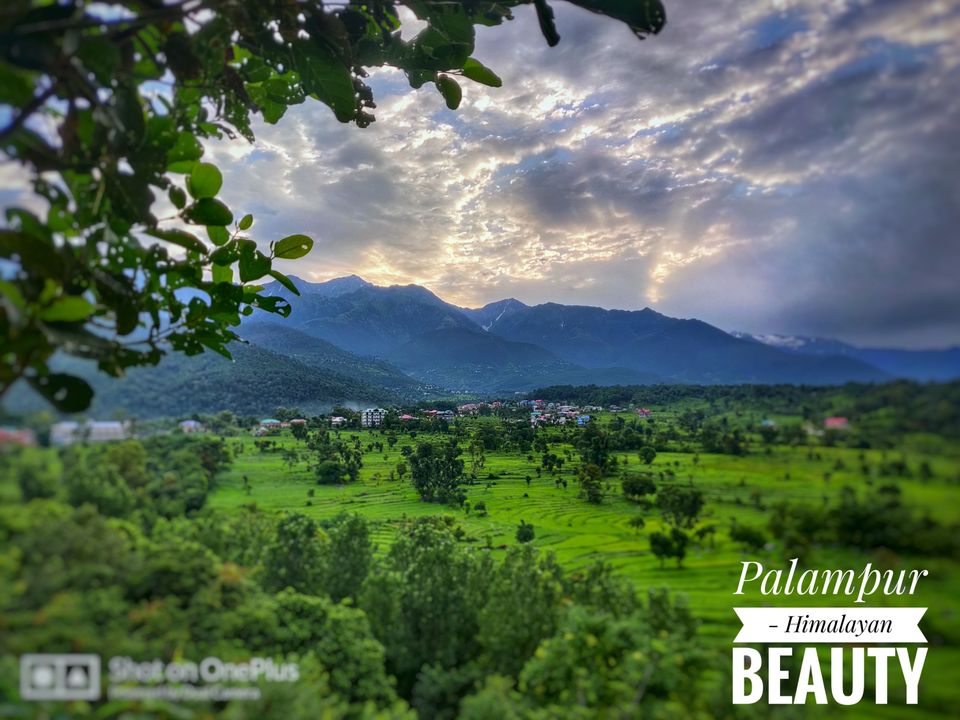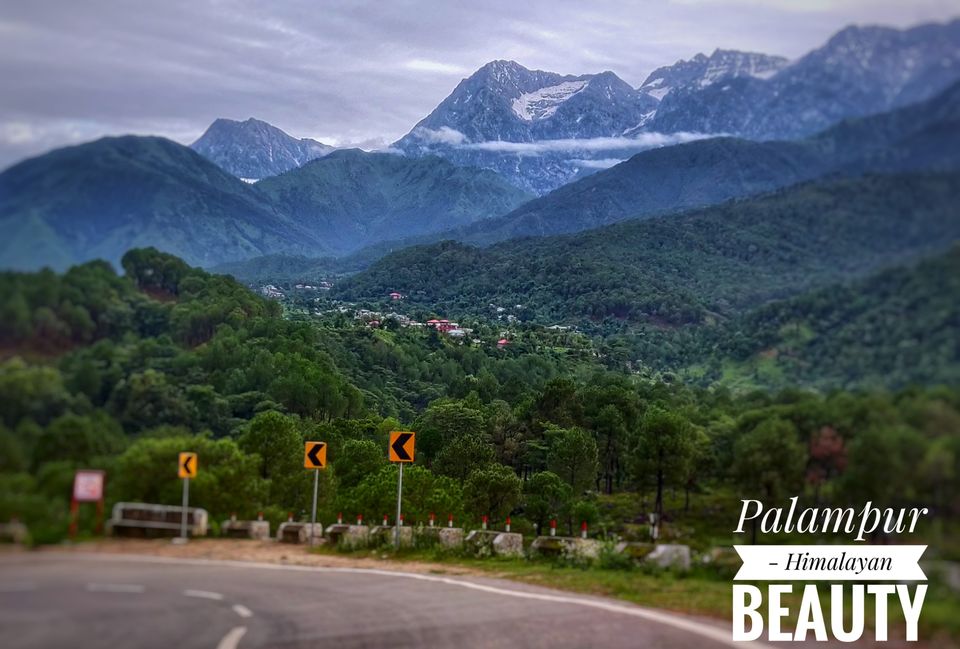 The Mud cottages :
Himachal is a place where you don't explore until you visit the villages, As that's the best place to explore the traditional dishes to local art&craft and public occasions. I bet you are missing the best part if you are just visiting the hotels and the same tourist spots. If you are traveller like me , Connect with locals and try to experience the culture of the village that is something which will leave a mark in your heart forever.
The mud cottages are a tradition specially in the Kangra valley. The locals believe they are cold in the summers and warm in the winters . Also they have traditional chimneys so the food they cook is on pure organic wood leaving your food mouth watering.
The best is the Milk tea made on the traditional chula "Wood 🔥". Try it once then you would know what I mean.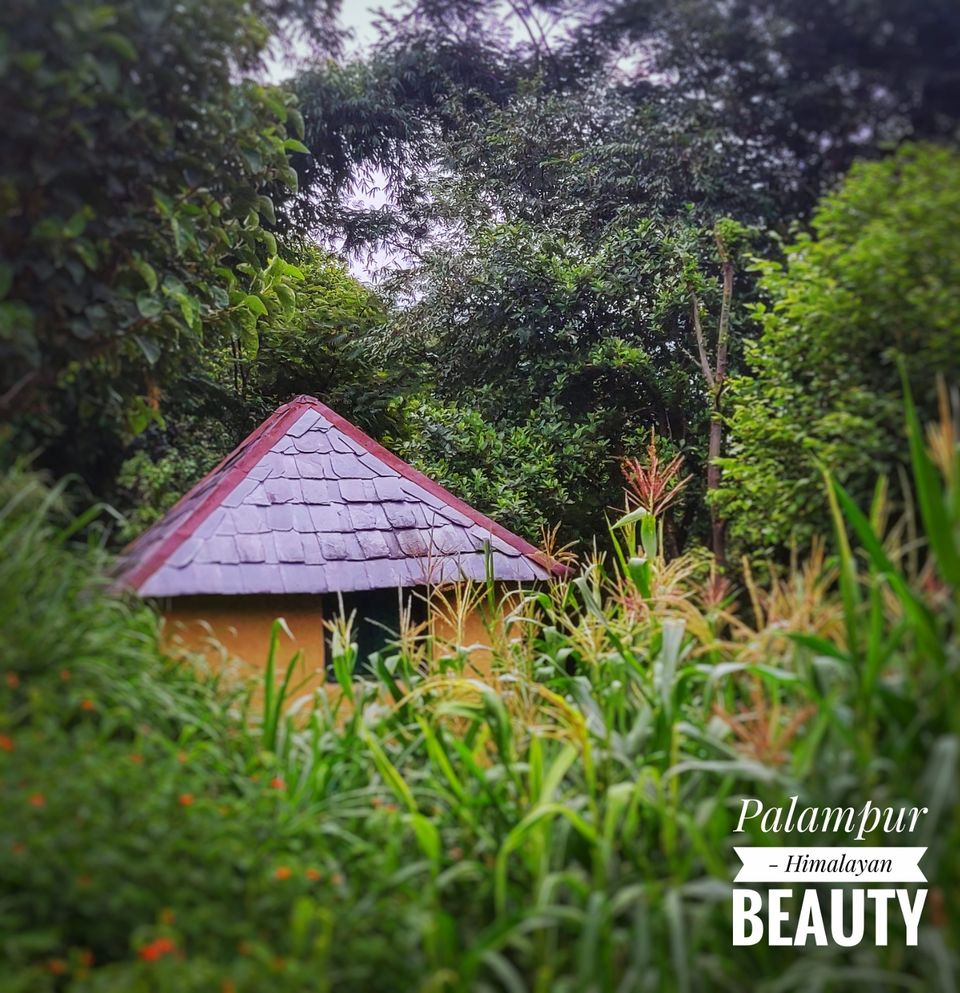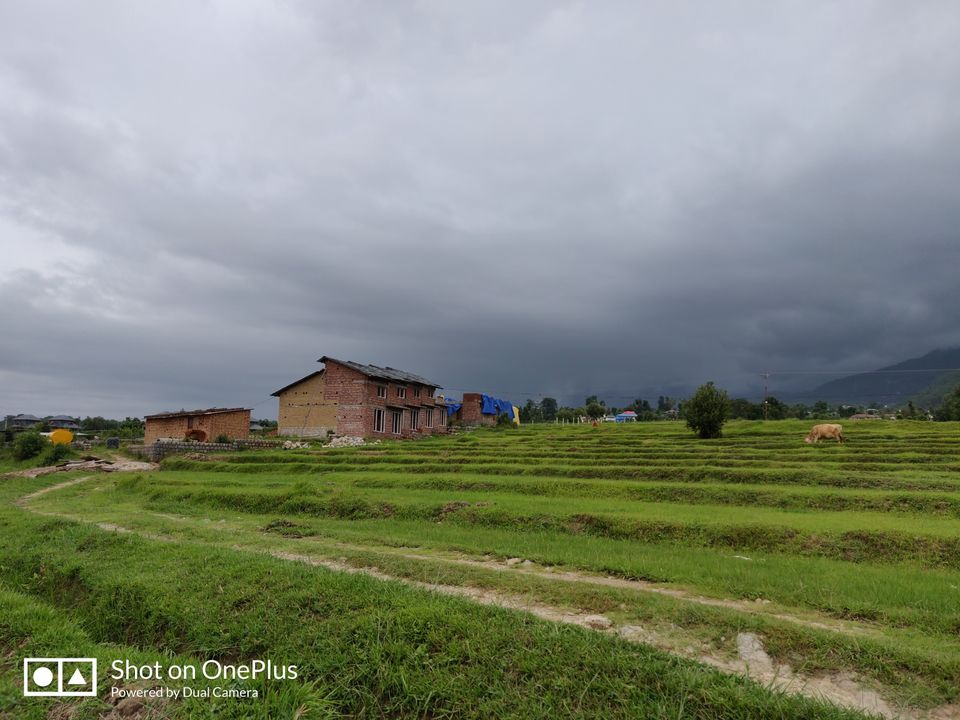 Lockdown a Blessing or Curse?
Considering my opinion I would say at least for me it has brought me to a different world that is free from the fake lifestyle of cities that late night parties to social media content which I considered a life is more fascinating to me. These last 3 months I connected with the mother earth , the green valleys topped with glaciers and the true human friend the stray dogs who wait for the mornings to get their first meal 🐶.
Moreover, I followed my passion of taking landscape pictures and portraits of pets which I publish regularly on my Instagram (Lenslovers90) on daily basis. Now I have developed a habit of getting up at 5 am and believe me the experience is breath taking from sunrises to the fresh oxygen entering my lungs which just makes me feel alive inside out. I had the best of my days in the lockdown. We all must not forget that after all we are social animals and it's in my human insticts to connect with the nature.
Do we really need those fancy cars? When the same purpose could be served by that old Maruti 800 which was a fun ride parked in your dad's garage or maybe some other cheap car but "Old is Gold" as they say. Why are we running towards the materialistic things when we can have a good life with the basics. The human craving can never be filled with the the whole money of universe , I can bet that. So spend time with the loved one's and make sweet memories.
Remember this Pandemic is not a curse its a warning from that powerful creator Lord Shiva( Creator of the Universe) that this world is not about polluting the earth or being cruel to the nature, The other life creations have the same right as we do, else the destruction of human is not far and it will be human's own investment only which will end all.
What are your views about this Lockdown think and share it with your friends and family'. Do comment and share your experience during this lockdown....
Kindly ignore my mistakes as it's the first one I am writing with thoughts coming naturally and penning down the same for all of you. Simply raw 🤗.
Photo credits : Amit Padam ( That's me bytheway 😉)