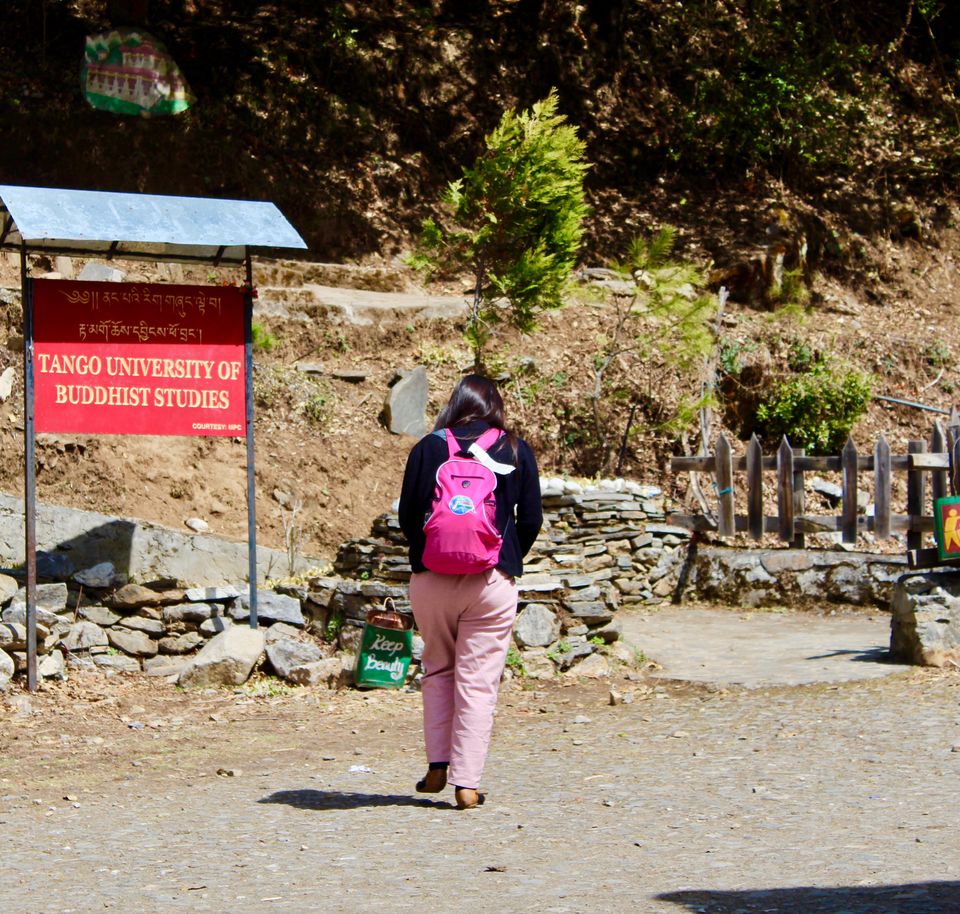 Yaar colleges toh bahut gye par trek karke pehli baar. The opportunity was given by this institute. Hats off to the monks who study there. It takes 1.5 hours to reach to the institute.
This is a Buddhist institute at a secluded location and to reach there, you have to hike.
As they say "Its about the Journey, not the destination" –its totally true for this hike.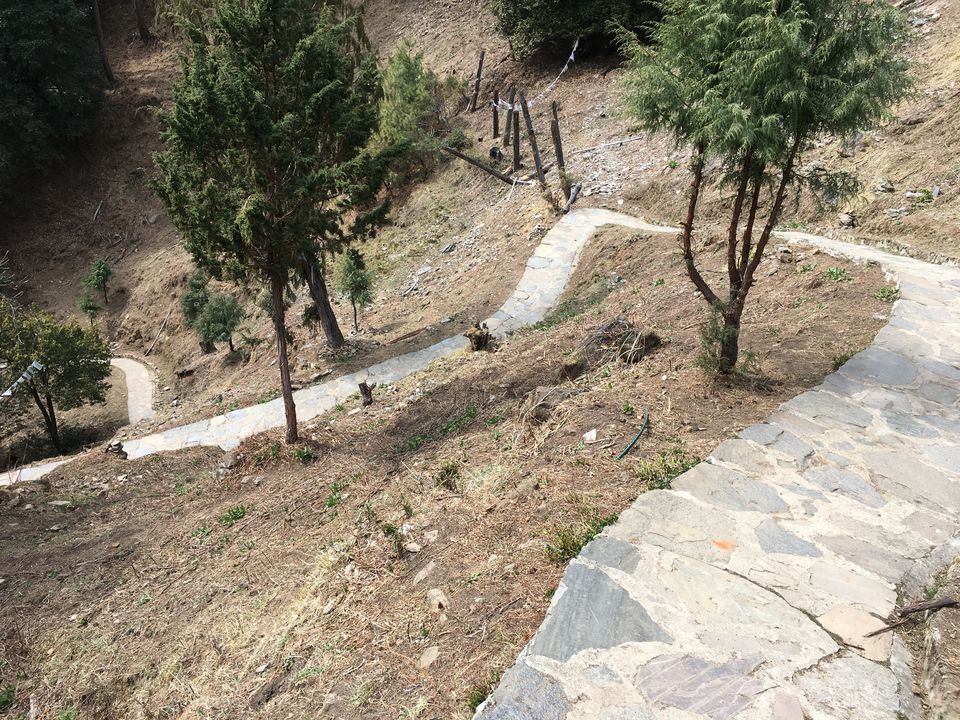 The location is scheduled and quite, the path is well defined in the shade of the lush green forest, through oak trees and the views of snow-capped mountains – you will end up loving this nature walk.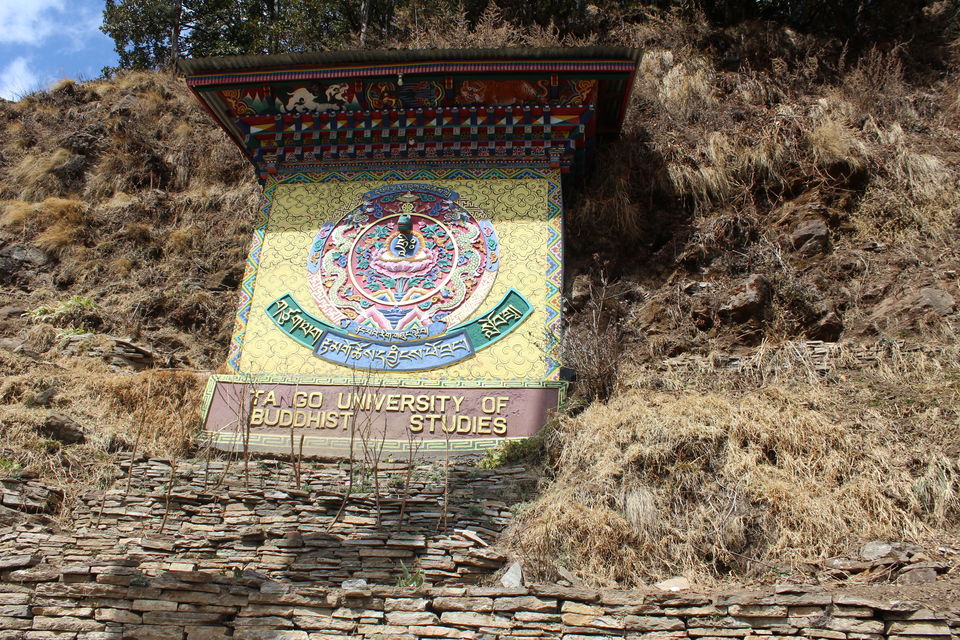 It's steep at times but you can catch your breath anytime along the way under the shade of trees and then go breathless seeing the views of snowcapped mountains (;)).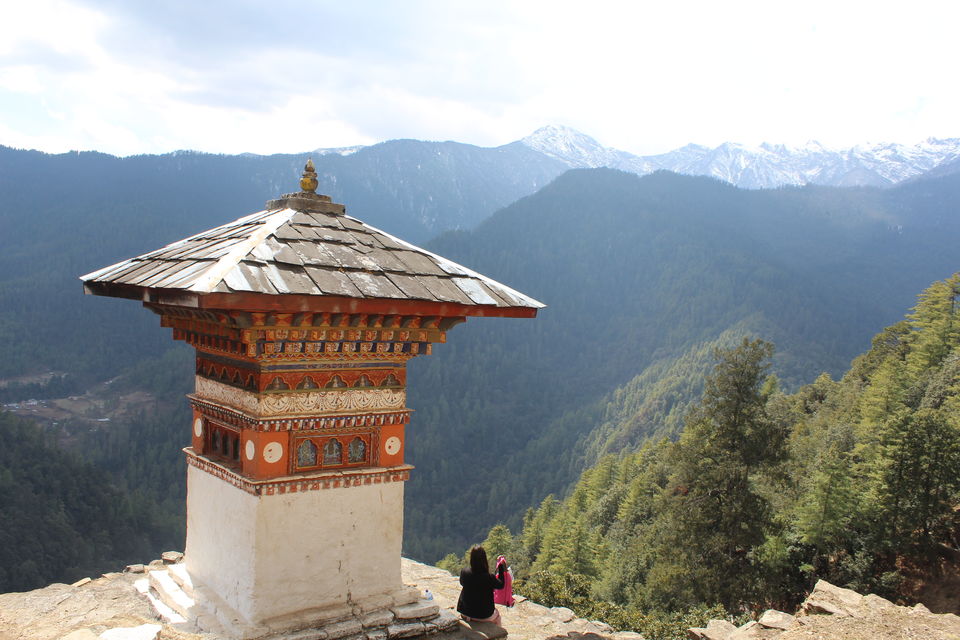 A group of monks was giggling outside the Monastery. We talked with them and came to know that they study English, IT and other subjects along with teachings of Buddha.
I always thought that how different the life of the monks be but they are same, they share the same subjects we studied, they laugh at the same things. Dosto ke maze lena sab same hi toh hai.
A monk at the institute showed us the museum where we were surprised to see the old guns – very big and huge and also told us that they study English, IT and other subjects along with Buddha teachings.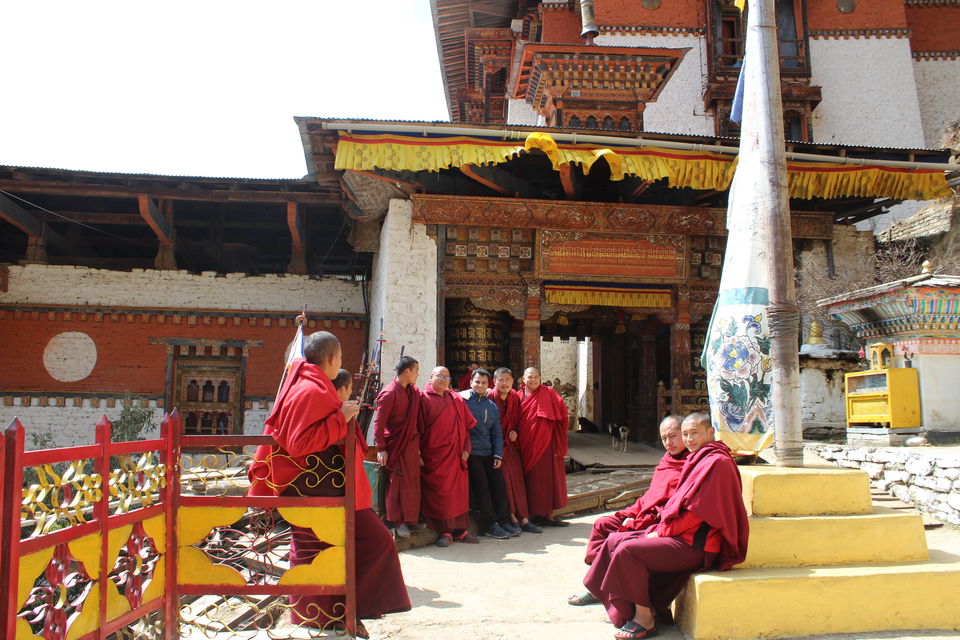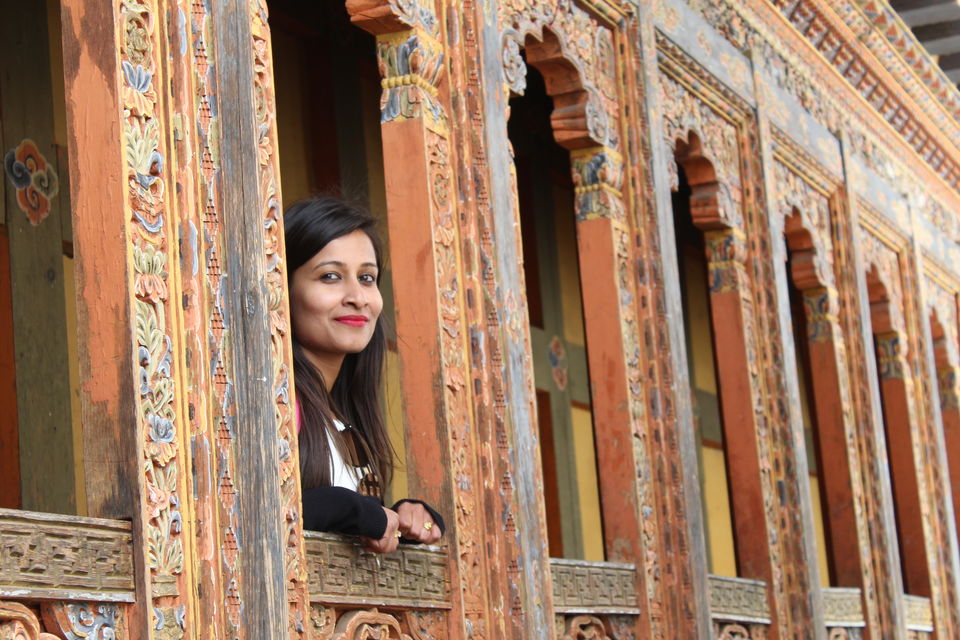 Their dining hall was made up of small chairs but in that manner ki har koi araam se baith sakta hai.
It started snowing when we were heading down. It felt as if nature is also happy to see us and welcoming us.
How to reach: Around 50 mins drive from Thimphu, its a 1:30 – 2-hour hike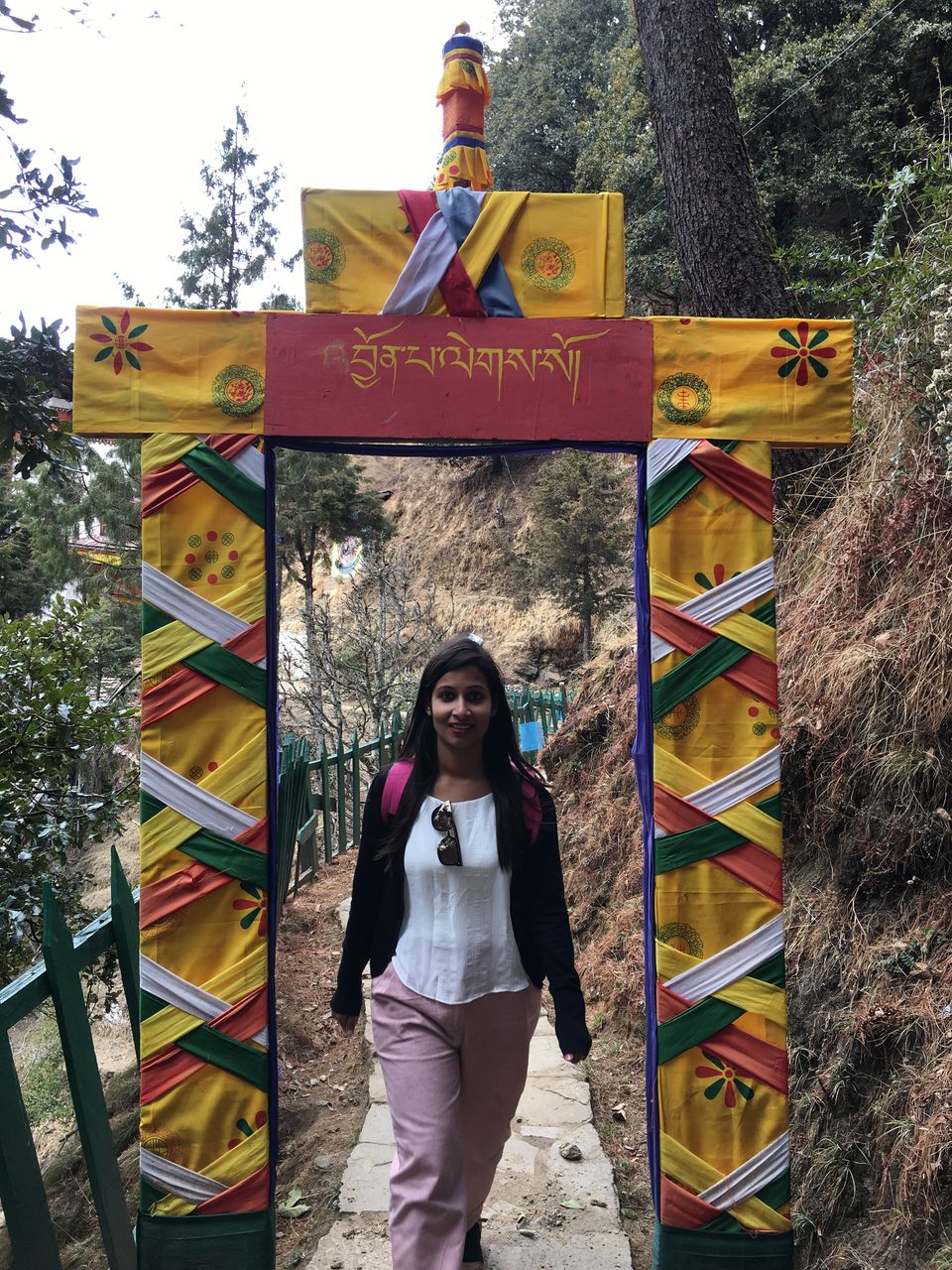 We did this trek or you can say had a college tour but one thing i learned that every one goes through the same channel of education, it's just the wisdom which makes us a contented human being. You don't need to go to mountains or anywhere else to attain wisdom it's within you just you need to be aware of it.