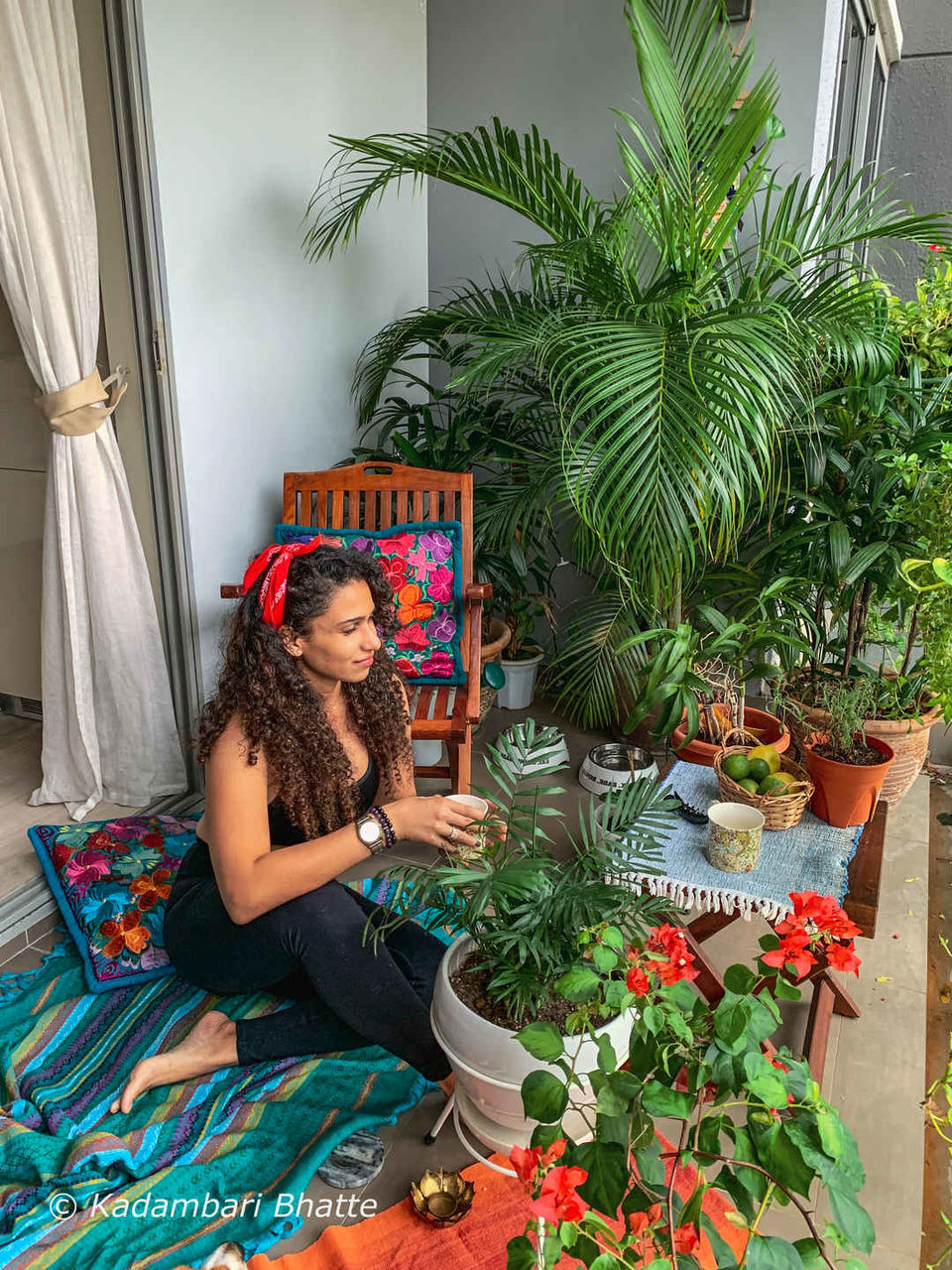 Who had imagined that the same phase of Covid-19 lockdown will come back again in 2021, but cause double the harm (if not more) than it did in 2020. The pandemic has been a living hell for many in India, but for now, all we can do is stay put together at home! After all, that's the only way to curb the spread of the virus. In this article, I am going to highlight all that has helped me stay engaged at home and at the same time, keep my mind calm.
Last year when the lockdown was announced, it was for the first time ever that we all experienced staying at home 24x7 together, right? Everything was so new to us, and we were discovering new things to do. But no one thought it would come back, and no one wanted it back! This second wave is a disaster that was waiting to happen and now all we can do is invest more in taking care of our mental and emotional. If you have already tried all the tips I am going to tell you below, let this article serve as a reminder, and if you haven't, well then, get down to reading already!
You are not alone in this!
Here are some simple things you can do to keep your spirits high
1. Enjoy your morning away from social media with a cup of chai or coffee
Wakeup in the morning without having to worrying about getting dressed to go to work, at this rate I am calling my home PJ's as my work outfit! Now that we have more time at home, it's very easy to spend more time on social media. But, using too much of screen time can affect your well-being too! Did you know research has proven that too much screen time, which includes work, phone, TV if used over 6 hours a day can cause moderate to severe depression? I mean I know we all have to put in atleast 6 hours a day for work, but we can always manage weekends! So, make sure when you wake up, don't touch that phone straight away.
Learn about how screen time can affect mental health
2. Cook a New Dish
Food is the way to our heart, and especially in such times when we cannot really step out and get our favourite meal, why not try making it at home? Whether you want to bake a cake or make pav bhaji, you can do it!
Youtube Channels With Inspiring Recipes
Beryl Shereshewsky : She makes dishes that are easy from all over the world, only by taking the authentic recipes from her subscribers! Yup, so you and I can make an instant noodle recipe just like its made in Indonesia or Korea, without being a professional chef!
Hebbars Kitche, Your Food Lab, Skinny Recipes, avantgardevegan are others that you can follow and make easy & healthy recipes at home!
3. Help Others in Need During This Time
If you are sitting at home, safe and sound with your family, consider yourself lucky. There are many people who have lost their loved ones during this second wave of Covid. Right now, what we all need is support and resources. And so it's very easy to donate during such difficult times, because your act of kindness will help many others struggling for resources in this moment.
Some NGO's where you can donate:
Breathe India Milaap,
4. Exercise with free workout apps and videos
Choose any type of exercise and move your body at least for 10 minutes of the day! For me personally a mixture of HIIT, Pilates and Yoga has helped the most! On days when I didn't feel like working out I just did some gentle stretching before bed for a good night sleep! There are ample of free apps to use at home, and you won't have to pay extra for any memberships!
Apps for Working Out at Home
FitOn, Daily Yoga, Fitbod Weight Lifting Trainer, Yoga – Track Yoga, Yoga for Beginners, Yoga Poses for Beginners
YouTube Free Workout Trainers and Videos
Chloe Ting - With over 19 million subscribers she has the best free HIIT and home workouts!
MrandMrsMuscle - HIIT Cardio Workouts that will make you spread and keep energised
Some Other Channels That Have Amazing Fitness Videos
Under Armour, Popsugar Fitness, MadFit, Lottie Murphy, Cat Meffan, Yoga with Adriene, Joe Wicks- The Body Coach, FitnessFAQs
5. Make a schedule and switch off from work!
I don't know when to stop working since I don't have to leave my office and go home! The comfort of being at home tricks the mind into working a little extra, making us feel guilty of having too much time on hand! Usually working from home becomes a nuisance when we don't have a proper schedule. Initially it is fun to wake up at any time you like and start work any time. But, the best way to have a fruitful day is make a schedule and stick to it. The least you can do is stick to timings of your meals, workout and get some good sleep.
6. Learn a new skill, take care of your plants, learn a new DIY
The world is your oyster, even while you are stuck at home right now. A lot of you may want to get back to your hobby once you are done with watching Netflix! I love to prune my plants and propagate them, since plants help me feel calmer and also cool the house down during hot summer days! This is the time to divert your energy to something positive, whether by helping people find resources, enjoying your hobby or just relaxing with your pet!
7. Make travel plans for future or binge on travel videos and escape virtually!
Imagine sitting in a vineyard in New Zealand or jumping from a cliff into the mesmerising waters of Phillipines! Dreaming of travelling to a new destination or making future plans is the perfect way to escape to a new place! I love to watch videos on new places and learn about new cultures that give me hope that I will go and experience some day.
8. Start journaling
I know for some of you it may sound like a chore, or something that doesn't appeal you at first. Journaling is of many types - brain dumb, pre-planning, creative journaling, bullet journaling, doodling and so on. It's your choice! You can start by writing 10 positive things about yourself everyday, and that my friend will ease your anxiety and fear to a new level.
9. Slow down because, it's okay!
Sometimes slowing down and being mindful is very important! Trust me, coming from a former workaholic person I turned into this 'self-care', 'slow-life' person and I am loving every bit of it. It's so hard to appreciate everything that we do, only when we stop and realise how lucky we are!
10. Spend time with your pet!
Lastly, don't forget to spend time with your best friend! If you have a pet at home, consider yourself lucky, because no one else will love you more than their innocent self-less soul!
I hope you found these tips helpful and one of it is helpful to you during these difficult times. Easier said than done, but you are only one step away from a happy state of mind. Let's fight this together, by staying AT HOME. Let me know in comments if you have any more tips that you like to follow at home.
Follow me on Instagram @curlytravelmess and on Tripoto for more such content!

Earn credits and travel for free with Tripoto's weekend getaways, hotel stays and vacation packages!
Think we missed out on something? Tell us about it in the comments below. Or write about it here on Tripoto and earn Tripoto Credits!