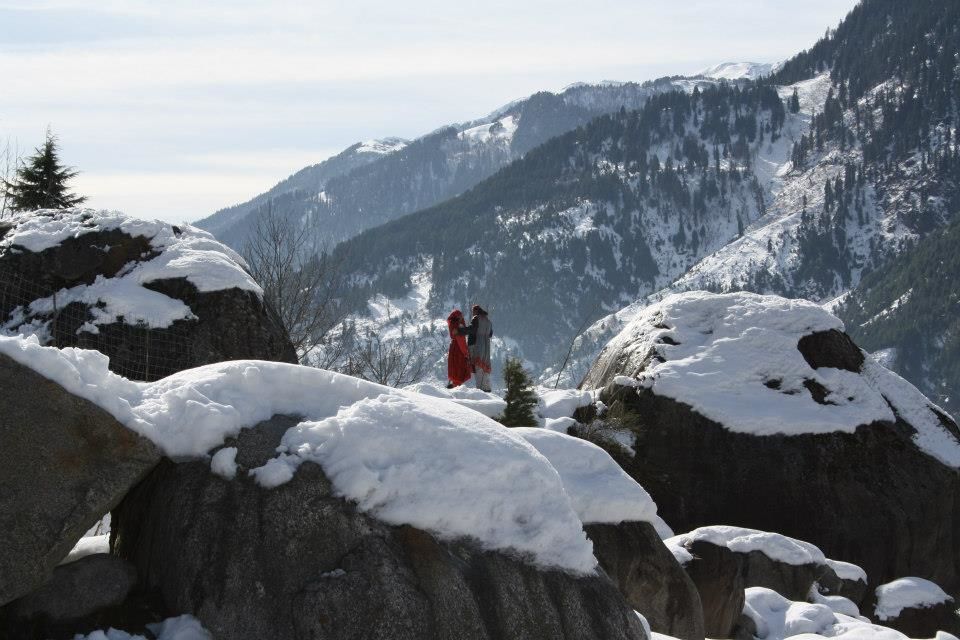 Before writing anything here I want to say one thing, this was our first tour after my marriage. So our full tour was planned by us only, and we made our trip plan very budget friendly way and everything I had booked well ahead (4 months) before of our journey date.
Tour itinerary
Tour Duration: - 06 Nights 07 Days
Day 01: Kolkata Delhi to Shimla
Day 02: Shimla - Kufri - Shimla
Day 03: Shimla to Manali via Kullu
Day 04: Manali
Day 05: Manali - Rohtang with Solang Valley (Snow Point)
Day 06: Manali to Chandigarh
Day 07: Chandigarh to Delhi Kolkata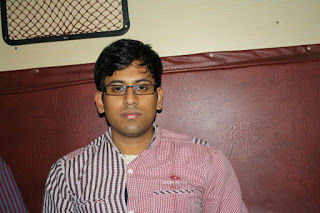 Shimla is well connected through road, train and air. So you can choose any one alternative for travel there. We choose train Howrah-Kalka mail and booked ac 3A for our journey. And on this date we started our journey through kalka mail at 8:40pm from Howrah. Although train was late for 15 mins. But still it was very comfortable journey. And we have reached in Kalka station at morning 4:50 am after spending 32:55 hrs journey and almost 1632 km path. As we reached 15 mins late though the SHIVALIK Deluxe express was waiting for 15 mins patiently for us.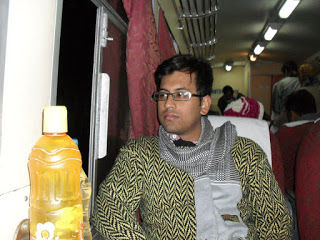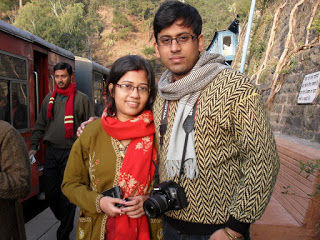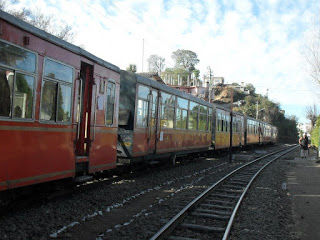 At last it was started from Kalka at 05:00 am. And it was 4:50 hrs journey. It was a memorable journey in toy train. As its a deluxe train, pantry facility was there, I remembered morning breakfast was served in the train cake, biscuits etc. And then train going through hill area, and sight scene was awesome. It halt in Barong station for 30 mins, and we enjoyed the scenic beauty and captured lots of photograph over there. It was the only one halt before reaching to Shimla.
We reached in Shimla at around 9:50 am. As we did not book any car in advance so after reach to Shimla lots of drivers coming to us and requesting for take the travel. At last we choose one car for our first staying destination.
Our first destination was Shimla Kali Bari. Its the highest staying place in Shimla, and as I already told you, we already book Shimla Kali Bari room almost 6 months before by manual post office letter. Because there is no online facility available for booking and other hotels are stated in very lower area compare to Shimla Kali Bari. Only Taz having there hotel in same high altitude.
So the car took Rs. 300 only for travelling 1km and then another 1km we walked with our heavy luggage.Although It was very difficult for us but still we managed to carry all our luggage's to Shimla Kali Bari. After reaching to Kali Bari from the reception the allocate one room to us. And that room was quite amazing. You can see the whole Shimla including Jhaku from the window of that room.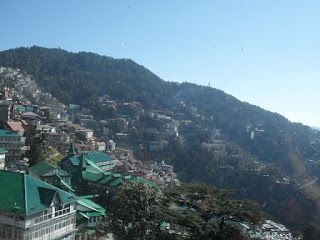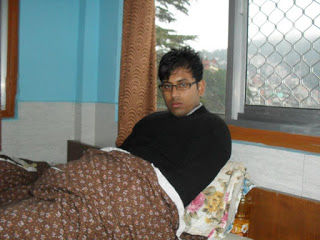 So after taking all the luggage's to the room. We went for lunch. And we were completely happy with the menu rice, dal, sabji with aloo and fish. After having heavy lunch we went to Shimla mall and enjoyed ice cream in the tremendous cold but sunny weather. And then suddenly plan to go to Jakhu as it was visible from Shimla mall. And we thought it will be very near to our stay at the same time it will very adventurous . But after 1 hrs of walking we fill its going to be long distance and people passing us with car saying its another 1 hrs of journey.And the road was completely hill area and very difficult to walk at a glance for 10-15 mins. Some foreigners was walking with sticks. But we walked in empty hand, we walking for few minutes and then taking rest and then again start walking. After walking 1 hr and 30 mins of path then the second scary thing we faced in that hill area. And that was nothing but monkeys. They are suddenly coming in front of travelers and block the road. But we some how escape from that fear and at last reach to the Jakhu temple. And then we found another difficulties and that was we need to cross 160 stairs to reach that Huge Hanuman statue and the main temple.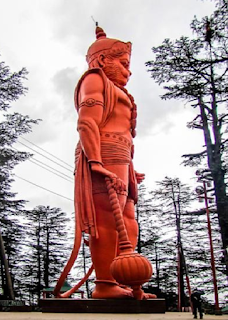 And when we finally reached there, its feel like we are top of the world, and then visit that temple, statue and after taking prasad when we are just planning to come Kali Bali, in that same moment some monkeys stuck our path and local peoples are shouting through the prasad t then then only they will release us. Somehow we manage to escape from that situation, And lastly we reached Shimla mall in 6 pm. It was not that difficult to come down on the same path. It took lesser time as we are coming down from the hill area. And we enjoyed cold coffee in the Shimla mall. And we return back to temple at around 7 pm as the closing time of the temple was 8 pm. Took dinner and overnight we stay in that room. And the most interesting part was in our first day Rs.100 rented room lunch and dinner in Rs.30. Walking 2-3 km unknowingly in the hill area, enjoyed ice cream and cold coffee at the temperature of 10 degree. Here our 1st day tour going to end.
Day 2 : This day we experienced an unforgettable snowfall morning from our room. And after 1 hr of snowfall its stopped and its suddenly became a sunny morning. And we left the room for Kufri.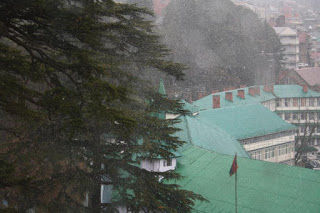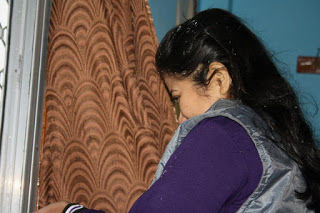 In the way to Kufri we again faced snowfall and a complete heaven experience. The road was completely covered by snow. and we took couple of amazing shots.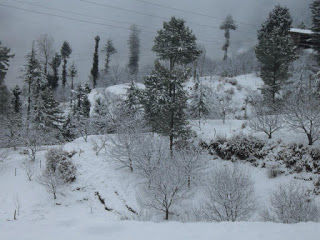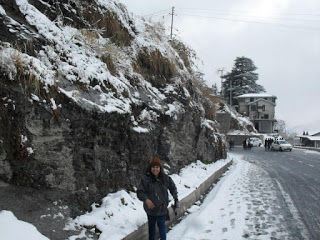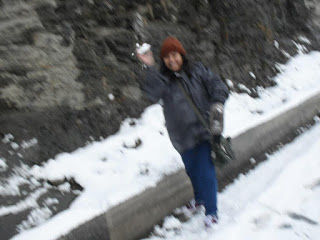 And in Kufri we visited Kufri fun world and enjoyed Horse ridding in Mahasu peak. And had a lunch in a restaurant with fried rice and warm soup.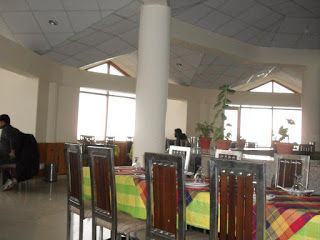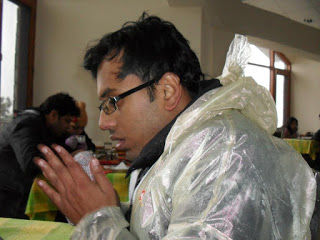 And lastly again came back to Shimla mall. And enjoyed soup and papri chat.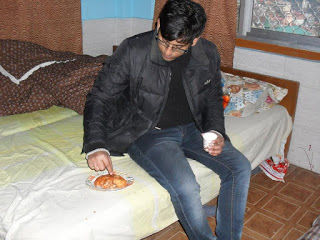 And spent some good time in Kali Temple at aarati and had our dinner with full Bengali menu at 9:30 pm and overnight stay in that Kali Bari temple room. So here our day 2 trip got ended.
If you want to read this complete blog please browse below URL: https://www.thebongshout.com/2019/12/how-to-plan-your-trip-for-shimla-kullu.html
#TravelAdventure2019