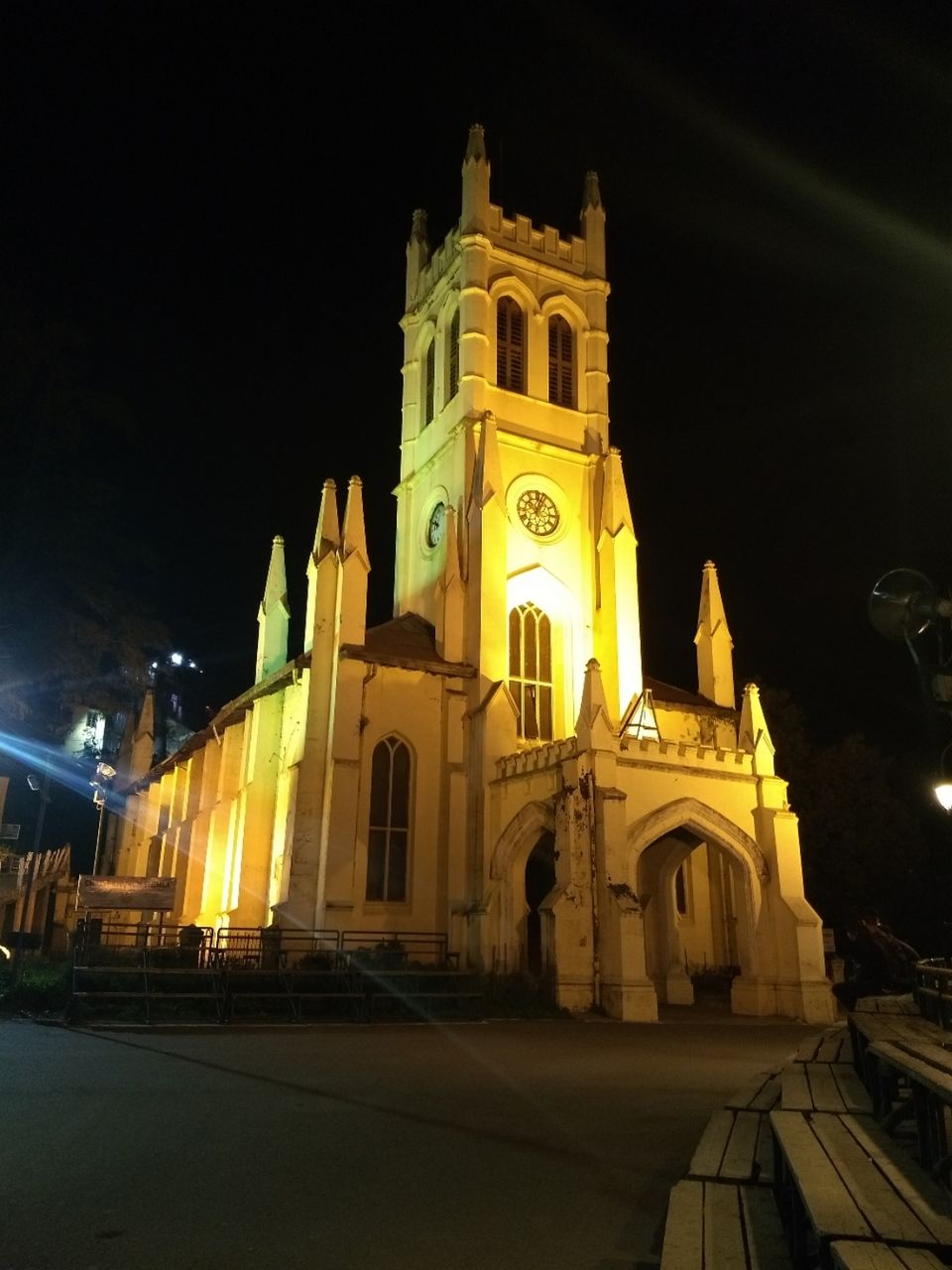 Well, today we started one of our memorable journey to shimla. From jaipur junction, we took train(jaipur-chandigarh intercity) at 4:00 pm, a comfortable overnight journey. Well we bought food from home. So the awesome journey began like this, but preparation were done few days back(like making itenaries, booking train tickets, searching hotels). And yes we were all terrified (except me) as for last few days there has been news all over about heavy rains, and floods. So we didn't made all bookings. And yes fingers crossed we finally started it that awsm trip.
Good morning, finally at Chandigarh station reached on time(that is now not rare in india). So now we looked up for a cab to kalka, haryana. But we took auto(please take a cab as journey by auto is not comforting), but as we wanted to catch train and haven't booked ticket we wanted to reach fast and that time auto was only available. So in 25 mins we reached kalka station. Had some tea and snacks and toy train was on platform. So i talked to TT and we got our reservation done, by giving some extra money as online booking is not available until you do it 1-2 months before. So finally my first toy train journey and a memorable one. You should have this one thing in bucket list.As it is also a UNESCO heritage. And this a all time, all season beauty, which in winters becomes a paradise pathway.So after a long journey (as this train is a slow one) we reached shimla(ahhh this smell of mountains). And here just we are not even out of station and these people are all over us, for booking hotels and trips ard shimla and near by.(always be conscious while talking and booking them). We finally found one of these, and after bargaining we decided that our hotel and cab for 2 day will be covered by them. So we were finally taken to our hotel just near to mall road. And after long journey we all wanted to rest for some time. As our cab will be arriving next day early morning.(When in mountains try to cover up your journey by rising early, as after sunset, it's not too good to be out in mountains). After a bit rest we all went out, to roam in shimla and wanted to just take a activa to roam around and finally we found one person who after taking our photo id rented us activa for one day. We took activa and just went to see IIAS but as we were late it was closed(ard 5pm) but even though we didn't went inside, just being there and sitting in this type of peace is a awesome experience, after roaming around for some time, we wanted to see Chadwick fall, just by asking ard and after a 45-50 min ride we reached a place where we parked our activa as no road was there further ahead, so we took the path in jungle somewhere(i think we were lost), but just keep on going down the mountain in jungle, after sometime there was sound of water flowing, as there are no perfect signboard, we just for sometime followed the sound but as it was getting dark and late, we decided not to go further and just came back to our activa and back to shimla in next 1 hour, after that we parked our activa in hotel and went to mall road, just to roam around, and as it was end of September, temperature started going down, but we were all enjoying it. Finally after roaming around we were all hungry, so there was a famous restaurant himachali rasoi, we went there and tried himchali thali, and omg this is what we needed after such a day. And finally came to back to hotel, as a sound sleep was needed for next day adventure.
So, everyone with me is sleeping, but i just woke up @5 am, just don't wanna miss a single minute, and went for a walk on mall road. Ahhhh Shimla you beauty. Those hills covered with clouds and this sunrise, best mornings. So as our booked taxi was to arrive at 9, we all started getting ready, and yes me being totally punctual about time, just git everyone ready on time, everyday i think (i was even nick named "colonel sahab"). So now today we decided to go to kufri and jakhoo temple. Kufri is around 2 hours away from shimla with an awesome view. But we took a small gap by visiting a adventure island in between. Many activities are here for a adventure lover, we took 4-5 of them for around Rs 1250 per person, it included river crossing, valley crossing, rope climbing, bunjee jumping, and Mountain biking. A must experience thing. Then after an adventurous 2-3 hours we headed to kufri, in between we stopped to take photos with yak(100 per hard copy).You can also have these photos at kufri but here as crowd is less, more amount of slection and bargaining can be done, now going through great Himalayan national park, we reached kufri, and yes you can feel this cold here, and how quickly the weather turns up here, in morning it was a bright sunshine, and now drizzling has started, and again sunshine. You can't resist to fall in love with this. Now here just take a small breakfast, of Maggie and tea, again we started looking to go to kufri top by trekking, but the locals have made this path so slippery and full of horse dung, you just can't, with those proper long boots, so we took horses, and the prices here, so high, but finally after much bargaining we started our journey on horses, and it was good, now in between also at 2 places they take tax to enter, i didn't understand why is it. It is totally illegal i think. But people don't question it as nobody wants to spoil a good mood. But it is wrong. A minimal amount but wrong. Finally reaching the top, you can see everyone is sitting to just take money from you, so many shops, have covered all beauty, why are you destroying this nature. So then just nothing to do here, we went to point, to see snow covered mountains. And then, i went further deep in forest and what a relief, this is what nature does to you. After sitting here for some time, we came back, and decided to go to apple orchard, again fees here,what you want from us, just to see them, we have to pay. Then it started raining heavily, and now we took shelters and some good lunch here, this weather, ahaaa. Now the whole path back to our taxi was just covered with clouds and still raining on our tops. Can i ever forget this. Never i think. Back to our taxi, we started slowly back to jakhoo temple. In between stopped at a temple, as temple was closed we went back of it, and now those sunrays coming from those clouds, you can feel them, after another half an hour here, we went to jakhoo temple, ard 5:30 pm. This temple, is situated on a top of mountain, can bee seen from anywhere in shimla, and a large, very large hanuman ji idol is present here, and i warn you, lots of monkeys too. And they just want to eat, i think well trained by locals, they just take anything from you, your glasses, bags, mobiles and purse from your pocket, can you imagine, one monkey, just came near me and searched my like a police. What is the matter with you little animal? We were already warned by our driver, and didn't took anything with us, and even we took photos from our phone very cautiously. After visiting temple, and learning its awesome history, we went to the back of temple, and there is this small cafe, with such awesome songs and peace, you just want to sit here for hours and do nothing. And going further backside, a small home stay, next time, i am definitely booking this one for my stay. And then we stayed here watching sunset. And then back to our taxi, and came back to shimla, ard 8 pm, and you can stop at few places to see this night beauty of shimla, with these lights glowing all over this town. You can often find traffic during this time. Now back to our hotel, again we left for mall road, to have our dinner, today we wanted to have momos, those hot sandwichs and all, as thus weather was soo good, that, we just kept on roaming there, and just sat there till 1 am in night, now back to our hotel again, as next day was still there full of adventure and excitement.
Well, good morning again what a beautiful fay, with clouds in my room, i think it again rained last night, but now the weather is awesome and i have to take my mesmerizing morning walk. Now it is 9 am, as everyone is ready, and taxi has arrived,we were given 2 options and we all wanted to do river rafting, we asked our driver to take us to tattapani, a place where sutlej river flows and you flow with it. Also it is famous for its hot water springs, but due to lots of construction, now these natural hot sulfur springs are getting depleted. I urge you people please stop abusing my nature, your nature. So after a 3.5 hours of ride, and around 60 km from shimla, we arrived tattapani, and again after bargaining with them, we booked for river rafting, they took us to a restro, as you have to leave your taxi here only and go in there vehicle, which also carries your raft, above it. We changed here, and went to the river for the next most memorable moments of our lives. As i wanted to sit in front, i got that chance, you won't find much pace of water here, like rishikesh, but enjoying is always in your hands, and we were joined by 2 punjabi new couples. Sun above us was shining, and this water is icy cold. And we started our 12 km and 4 hours ride, stopping at 2 islands, i only remained in raft for 2 hours as my rest 2 hours i was in satluj, floating over my life saving jacket. Just never wanting to end this, we reached our end, and came out. Back to restro, changed clothes, we called our driver here only, then we had to go to naldehra, to see worlds highest golf course, but we wanted to see those hot springs, and we went there, compromising that golf course. I think it was worth it, a small hot swimming pool was made by a hotel, in which water was coming from hot spring, and they charged for 1 hour her. After that cold satluj water, this was a treat for us. Finally we were all empty stomach since morning, we had sandwiches here only, sitting by the side of river. Now back to shimla, as we were late, didn't got a chance to see anything else, back to our hotel, 2 of us got sick, so we decided to eat at hotel only, other went and bought food. After that we took a small nap, now again late at night we went to mall road, as we were feeling good now. And the ice cream and soup at midnight on mall road, is what you want always. Sitting there near this old church thinking of our awesome trip, we all wanted this to never end, falling in love with shimla, we all went to hotel. To catch next day early train or bus.
Now when in shimla, always do pre booking otherwise, this beauty can always change your mind. And early morning i went to a small kali mata temple above mall road, and back to hotel everyone was sleeping, thought not to disturb them, i started packing, and then one by one they all got up, and we were like we don't wanna go, so decided to take a late night bus to delhi, we just enjoyed our whole day and evening at mall road in shimla, shopping, eating, just sitting here and doing nothing, late night we all boarded the volvo, and this was not the end,as we promised to come back again to this beautiful place.
Morning in delhi, and this pollution, now just want to go home asap. We went to dhula kuan, and took a roadways bus to Jaipur. And just ended this awesome trip with lots of memories.